Explore the history–and future–of Lapland Film Services with this deep dive interview about the origins, motivations and ambitions of the Arctic production services company.
For years, Lapland Film Services has provided production services and location management for Arctic production. Our interview with producer Jussi Olavi Jokinen delves into the history of this company, their productions and their extensive knowledge of Lapland locations, its challenges and opportunities.
Establishing shot
Lapland Film Services was founded in 2015 when project manager and designer Julius Oförsagd and producer Jussi Olavi Jokinen pooled their years of experience in theatre and film productions.
— We love films, and project management is our passion. Since 2015, we've provided services for many kinds of productions. Our background is in Arctic know-how, understanding the user experience, and in our own film and theatre productions. Through our experiences, we've learned that our job is to understand the needs and hopes of our customers and help make their vision come true, says Jussi Olavi.
CEO Julius Oförsagd is a project manager who has led international projects and produced films and events around the world. Jussi Olavi is a producer who has worked on theatre and film productions, both in Lapland and internationally. Their business collaboration began when the two worked in the same theatre and grew into a film production company.
— It's been a huge adventure, and we've collected our experience, knowledge and skills both separately and together. And now we want to share them with others through Lapland Film Services.
Productions – Past, Present and Future
Recently, Lapland Film Services worked on large social media campaign for an international perfume company, providing locations, logistics and more.
— One of our biggest and most important cases has been a location management package for a large Instagram video and photo campaign for a famous international perfume company. The idea of the promotional campaign was to bring Instagram stars from around the world to experience the nature, Santa Claus, New Years Eve and the Christmas Spirit of Lapland for themselves. We collaborated with a French production company and their international film and photography team, providing them with everything they needed from Finland: locations, props, technical, catering, casting, cars and more. And when additional needs arose during the filming, we met those needs with flexibility and our network of contacts. The company and their team were more than happy to work with us, and their long holiday season campaign was a huge success, says Jussi Olavi.
The future for Lapland Film Services is revving up, as the company has been working with cars and car-themed television shows.
— We had the honor of helping one of the biggest international car-related TV shows, helping with their recce and filming in far north locations. And last year, we produced  the talk show Julius's Hiace (Juliuksen Hiace). It was a completely unique experience to take a film crew and drive around Lapland, meeting different kinds of guests and hearing their stories and seeing where they live.
The Lapland Experience
For the team at Lapland Film Services, Lapland is more than just a shooting location. It's the perfect combination of wilderness and convenience.
— We live and work in Lapland because here you can live a modern life in the middle of the most pure and beautiful nature in the world, says Jussi Olavi.
Lapland is as large as South Korea, but with almost 300 times fewer people. Taking advantage of the opportunities requires experienced, knowledgeable professionals.
— Lapland is a unique location in many ways. To work here, you need to understand conditions like the weather, the distances, the people and culture, available infrastructure and more. Our strength at Lapland Film Services is that we understand these conditions, the challenges—and opportunities—of Lapland, says Jussi Olavi.
The challenges implicit in working in Arctic wilderness are met with Lapland Film Services competences.
— There can be many challenges when filming here, but there are also solutions. On one hand, you have hundreds of square kilometres of wilderness, and on the other, you have the facilities required by modern life—roads, airports, phone and Internet networks. Our experience makes all that as easy and accessible as possible for our customers. Our acclaimed work here is based on detailed knowledge of the best people and places throughout Lapland. We understand what our customers need and want, and we know the right people to make that happen.
Lapland Film Services is currently negotiating with production companies in Asia and Europe, with many projects related to advertising, and they have their eyes set on feature films and fiction television productions in the future.
Photo by:
Lapland Film Services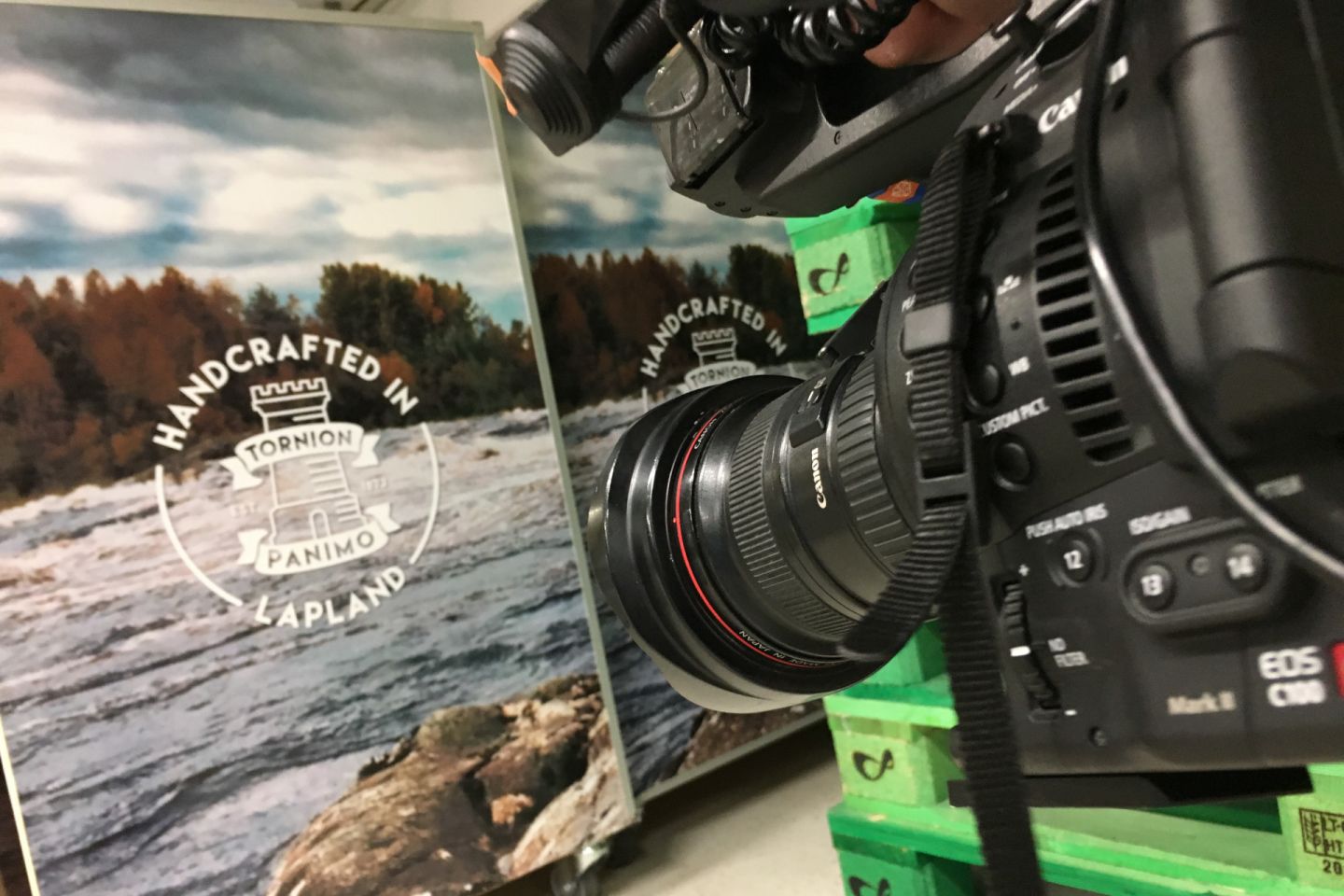 Photo by:
Lapland Film Services