Kittilä
If you're looking for an airport in snowy surroundings or under the Midnight Sun, the municipality of Kittilä has the location for your needs. As one of the busiest airports in Lapland, the Kittilä Airport welcomed over 363 000 passengers in 2019. The premises feature 12 aircraft spaces and a 2500-meter runway, as well as 14 check-in counters, a restaurant-café and plenty of customer space.
Thanks to its central locaton, the Kittilä Airport offers easy access to the travel centers of Levi (20 min by car), Ylläs (50 min), Pallas (50 min) and Pyhä-Luosto (1 h 45 min). In winter – the peak season for tourism in Lapland – the airport welcomes direct connections from a number of European cities, including London and Paris.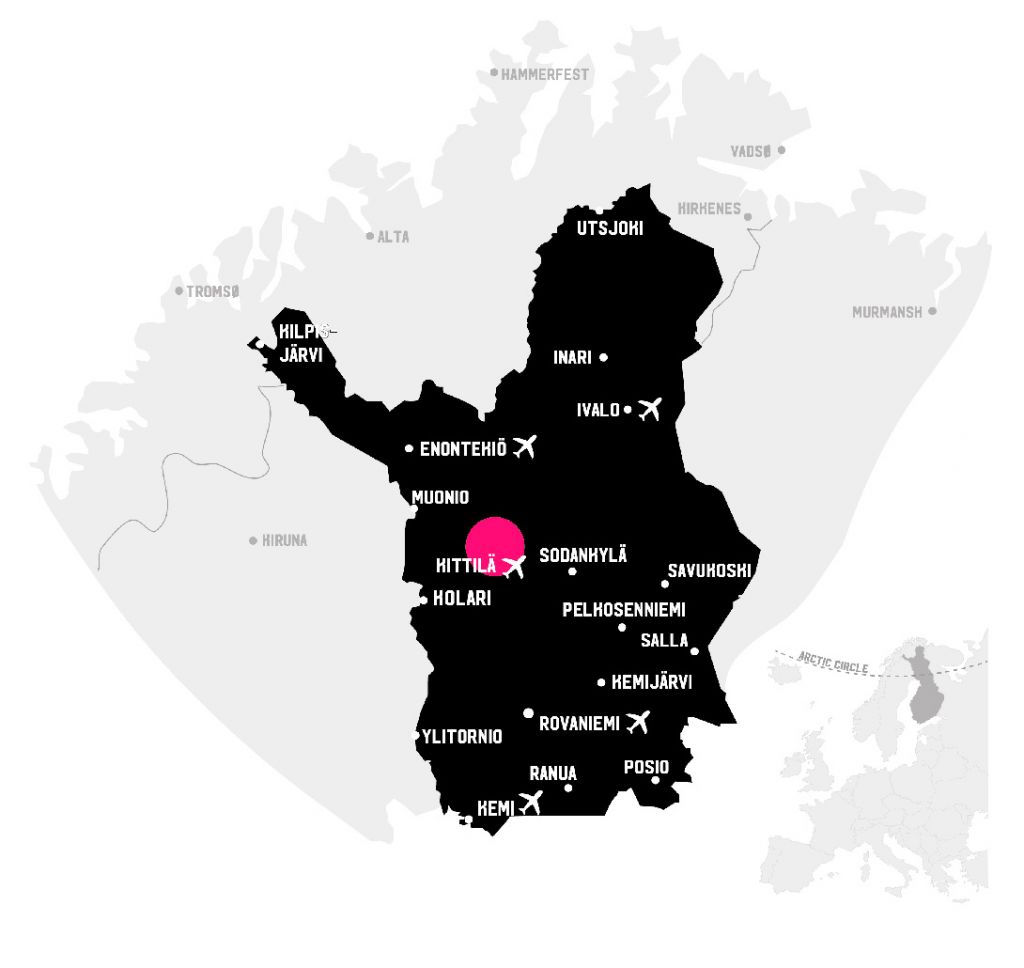 Accommodation
The nearby travel area of Levi (20 min by car) is a popular tourist spot with plenty of accommodation options available. The versatile selection ranges from isolated cottages to hotels and chalets in the middle of the resort. The accommodation capacity of Levi is approximately 25 000 beds.
Restaurants & Catering
There is a café-restaurant at the Kittilä Airport. In the nearby travel center of Levi, there is a wide range of restaurant options to choose from, from fast food eateries to high-end culinary experiences. Some local businesses also offer catering services.
Other Services
Some additional local services that may be useful when filming at the Kittilä Airport include:
Transportation services
Conference services
Activity services
But this is just to name a few. For more information on the services available in the area, visit the Levi travel site.
Lapland is the most connected wilderness in the Arctic. Thanks to its five airports, vast and well-maintained road network and efficient public transportation, getting around is effortless throughout the year.
By Plane
The Kittilä Airport offers a daily connection to Helsinki year-round, as well as connections to some European cities during the winter season.
By Train
The nearest railway stations are in Kolari (1 h min) and Rovaniemi (2 h). For timetables and tickets for trains, visit VR.
By Bus
You can travel to Kittilä by bus. For example, there is a bus line that travels to the Levi travel area all the way from the Finnish capital Helsinki. For timetables and tickets for buses, visit Matkahuolto.
By Car
As all of Lapland, the Kittilä is easy to reach by car. There are multiple options for car rentals across the region.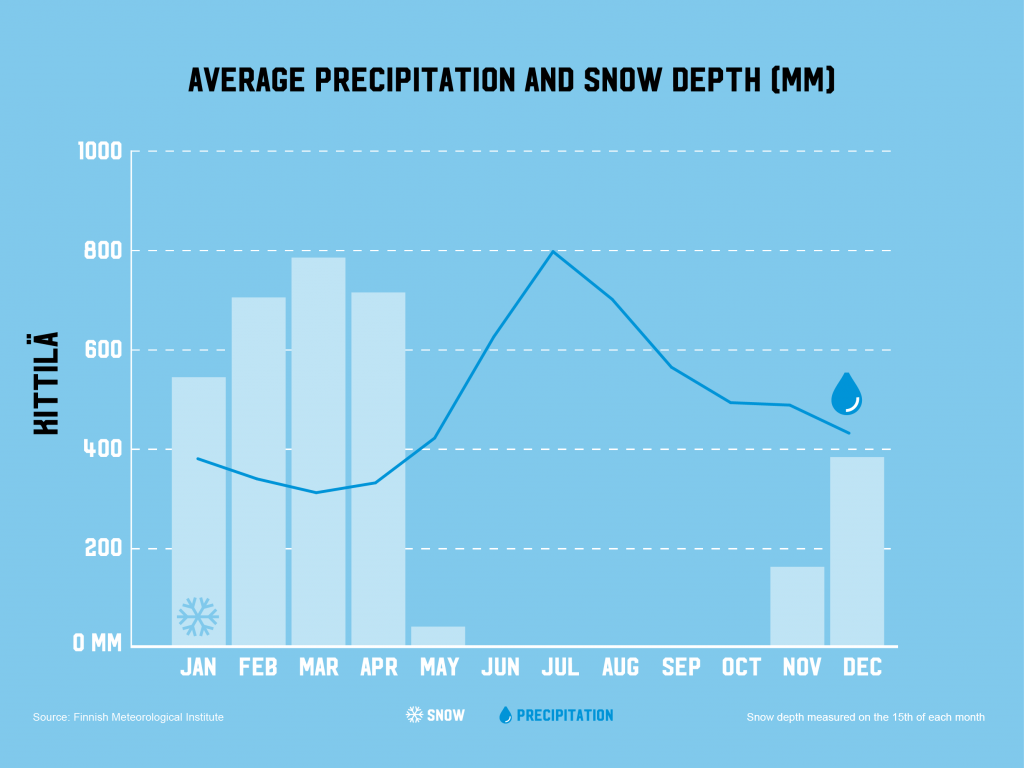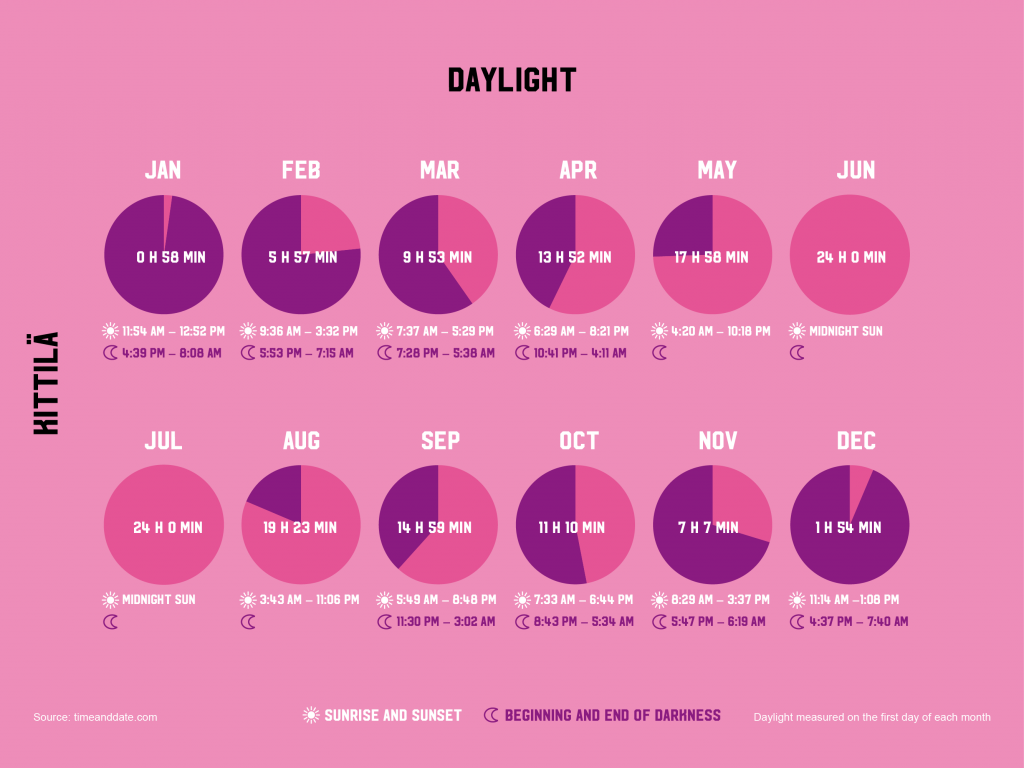 Crew & Filming Equipment
There are a number of production service companies that operate across Lapland. We're happy to tell you more, so please get in touch.
Permits
You need to apply for a filming permit to film at the Kittilä Airport. Filming permits are granted by Finavia, and each application is evaluated on a case by case basis. For more information, see their instructions and guidelines for filming at their airports.
If you want to film aircrafts, you need permission from the airline.