Film Lapland is attending the Finnish Film Affair in Helsinki on 23–24 September 2021. Our Film Commissioner Kirsikka Paakkinen looks forward to meeting you to discuss Finnish Lapland locations, unrivaled Arctic infrastructure, our support and production service network and more.
Finnish Lapland offers versatile filming locations in the Arctic. Whether you are looking for mighty fells, tundra-like wilderness, large lakes, city ambience or an industrial setting, we've got options to present you with. Our northern location makes our changing seasons vastly different; our summers provide 24/7 daylight, and our winters come with a snow guarantee. All of this combined with easy accessibility and the 25% cash rebate offered by Business Finland makes Finnish Lapland the destination for your next production.
Film Lapland is happy to help you find the ideal locations, service providers and crew members for your production. Our services are free of charge, and we always work with a non-disclosure attitude.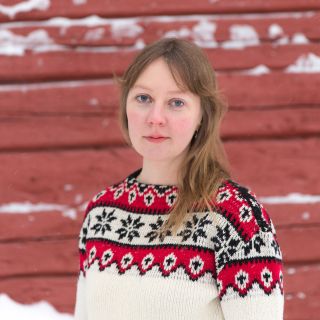 Contact Us{(heading_level)}>
Kirsikka Paakkinen
Film Commissioner
+358 40 354 53 22
kirsikka.paakkinen@houseoflapland.fi