So what can you do with all the light that summer in Lapland offers for 24/7 for three months? Do like the locals do, and go crazy. It's no secret that under the Midnight Sun, the party can last all night!
Join the locals at one of the many music festivals. You'll find rock, pop, rap, classical, or perhaps something you won't hear anywhere else. Summer is also the time of markets: something old, something new, and smiling faces guaranteed: purchase local handicrafts, try Lapland delicacies or just enjoy the atmosphere. There couldn't be a more beautiful backdrop for doing sports than the majestic fells of Lapland. Whether it's biking, running or canoeing that you prefer, Lapland has something for everyone.
If you are looking for something a little bit more special for your summer holiday, then these events are for you!
Arts, Culture and Music
The Silence Festival, July 6–10 in the small village of Kaukonen in Kittilä gathers the most interesting performances and artists from Finland and abroad.
The Midnight Sun Film Festival, July 13–17 in Sodankylä brings together the most fascinating film directors from around the world, up-and-coming talents, international audiences and the inhabitants of Sodankylä and Lapland, .
Sallainen Rock, July 20–21 in Salla. Rock out under the Midnight Sun, in the middle of nowhere!
Pyhä Unplugged, August 2–5 in Pyhä-Luosto. The artistic director of the festival is Finnish musician Mato Valtonen, known for his bands, Sleepy Sleepers, and the Leningrad Cowboys.
Satama Open Air, August 3–4 in Kemi. Top performers from Finland and abroad.
Simerock, August 12–23 in Rovaniemi. The best pop and rock performers from across Finland.
Ijahis Idja (''Nightless Night''), August 17–19 in Inari. Listen and experience Sámi and other indigenous peoples' music at concerts, seminars, workshops and clubs.
And to end the summer – Sompiorock in September in Savukoski.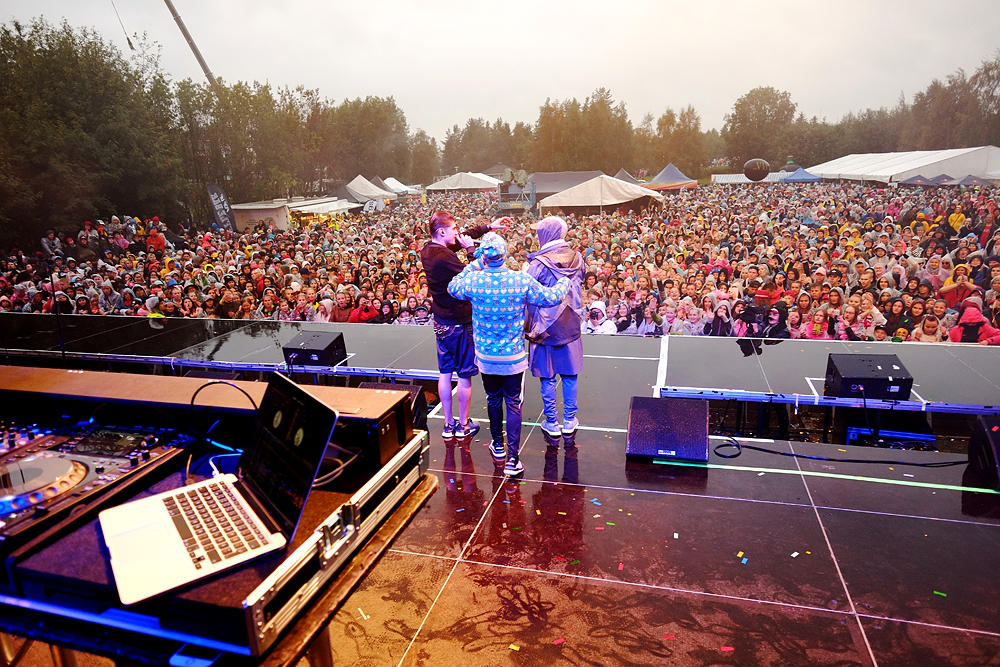 Photo by:
Teppo Seppa | Lapland Material Bank
Markets
Posio Fish Market Fair, July 14–15. Traditional village market with food, music, dance and more!
Cloudberry market of Ranua, August 4–5. Cloudberries, food, music and more! Traditional village markets held already for over 40 years.
Old Market Square Carnival of Rovaniemi, August 17–19. Finland's biggest charity fair brings history back to life in the city centre of Rovaniemi.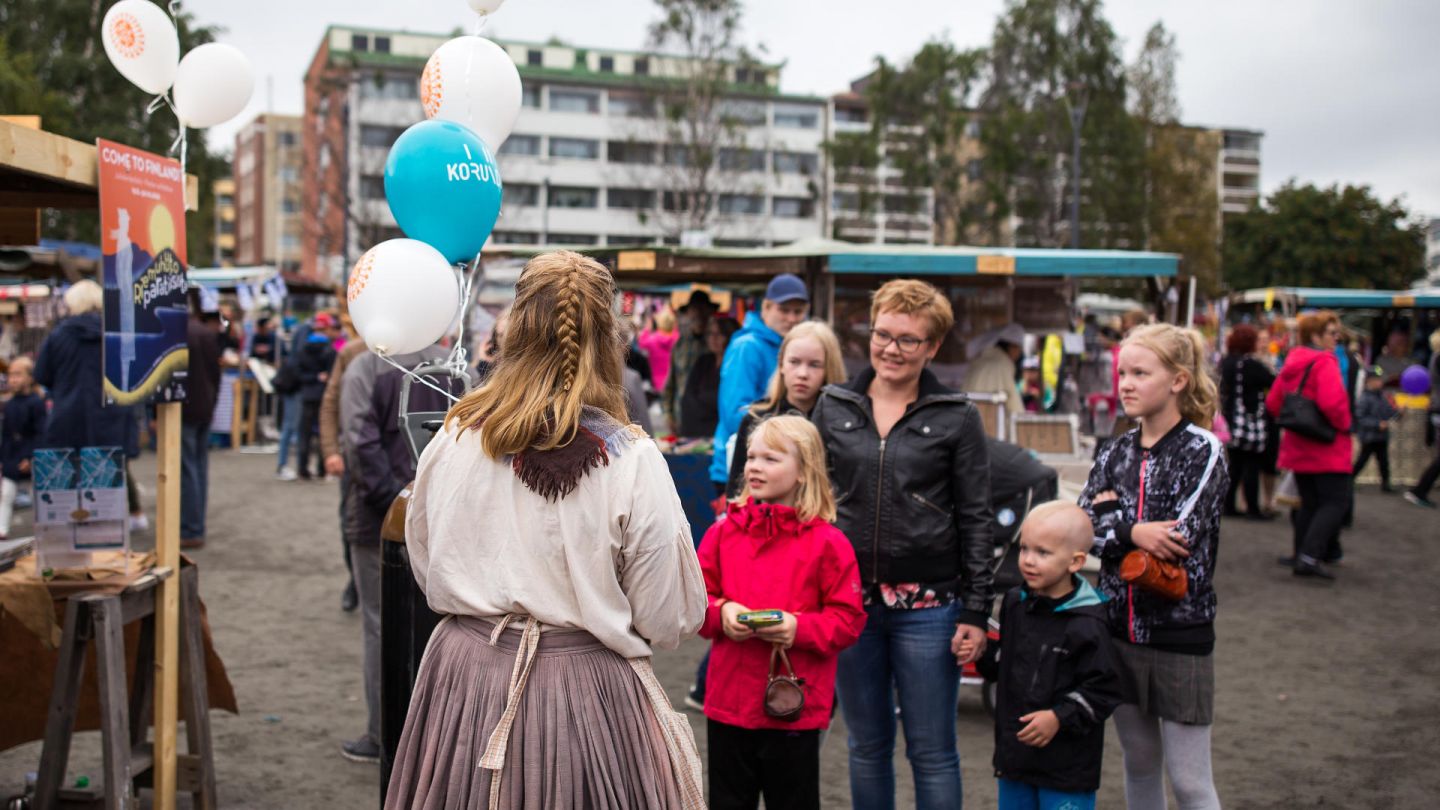 Photo by:
Lapland Material Bank
Outdoors
Nuts Trail Run, July 13–14 in northwestern Finnish Lapland. Options for 134 km, 55 km and 30 km trail runs in scenic Pallas-Yllästunturi National Park.
Swim the Arctic Circle, July 14. An open-water swimming competition in the Tornio River where you swim across the border between Sweden and Finland, across the Arctic Circle and the time zone.
Kemijoki Experience, July 19–21 in Savukoski/Kemijärvi. Follow the flow of a No Ordinary river, paddling event covering 110 km from Savukoski to Kemijärvi, Eastern Lapland.
Levi Outdoor Fest, July 25–29 in Kittilä. Activity event combining unique nature of Fell Lapland to diverse sport and leisure activities suitable to everyone in the family from beginners to experts.
Only in Lapland
Poikkinaintiajot Folkrace, July 12–15 in Pello. Top Gear -approved summer fun, ''Everyman's class'' car racing event.
Snowmobiles are a common sight in Lapland, and the craziest ones don't let the lack of snow stop them from engaging with their favourite hobby! Join the fun at Snowmobile Watercross race July 28 in Ivalo, as a part of Inari Weeks.
Gold Panning Finnish Open at Gold Village of Tankavaara, July 19–22 in Sodankylä. Competition is open for everyone, come try your skills!
BorderPride, August 27 – September 2 in Tornio/Haparanda. A twin-city Pride festival, because love knows no borders.