Speeding down the slopes, enjoying a classical concert, or all out (snow) war! Check out some of the fastest, funnest, craziest and chillest sports & events Lapland's winter offers.
Cold. Extreme. Dark. Bright. Winter in Lapland is many things, but it's not boring. Here's a short list of some of Lapland's biggest, weirdest, fastest and most interesting sports and cultural events that happen in the darkest, coldest time of the year.
Note: We've included the dates for winter 2021-2022, but you should always double-check for yourself, as events are subject to change.
THE FAST & THE FURRY-OUS
Snow blankets Finnish Lapland in the winter, making it the perfect place for winter sports competitions and races.
World Para Snowboard World Cup in Pyhä, December 10-12
Arctic Rally Finland, January 14-15 – Every January, Rovaniemi is home to the Arctic Rally Finland, a legendary ice rally that winds through the ice- and snow-covered roads of the capital of Lapland.
QKLS Tour (Snowboarding) in Ruka, February 5-6
Reindeer Races – For heart-pumping reindeer action, check out:
BRP Poro Cup Rovaniemi, February 19-20
BRP Poro Cup Luosto, March 11-13
Sattanen Reindeer Race in Sodankylä, late winter
BRP Poro Cup Salla, March 19-20
BRP Poro Cup Reindeer Race Championships in Inari, March 26-27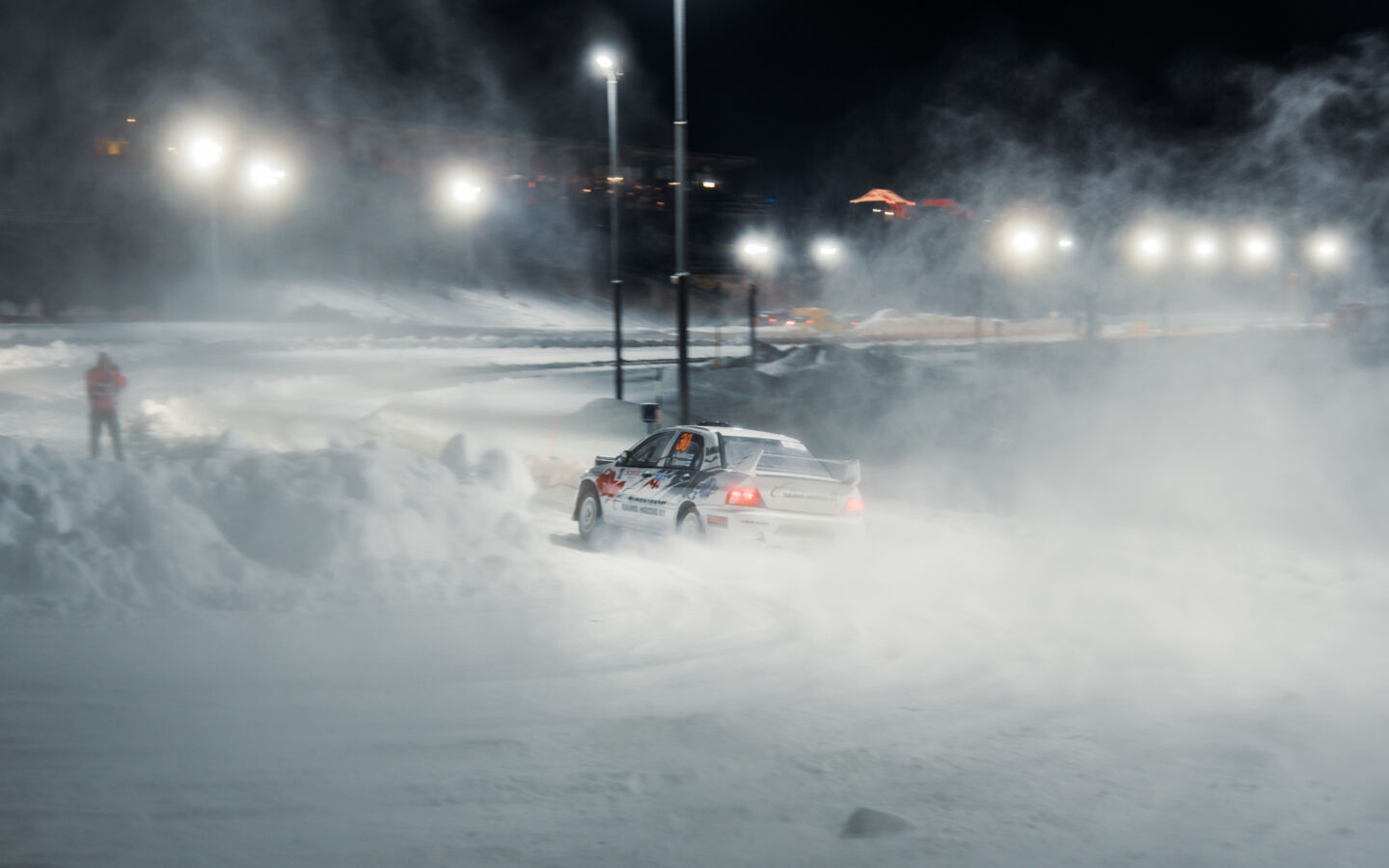 Photo by:
Visit Rovaniemi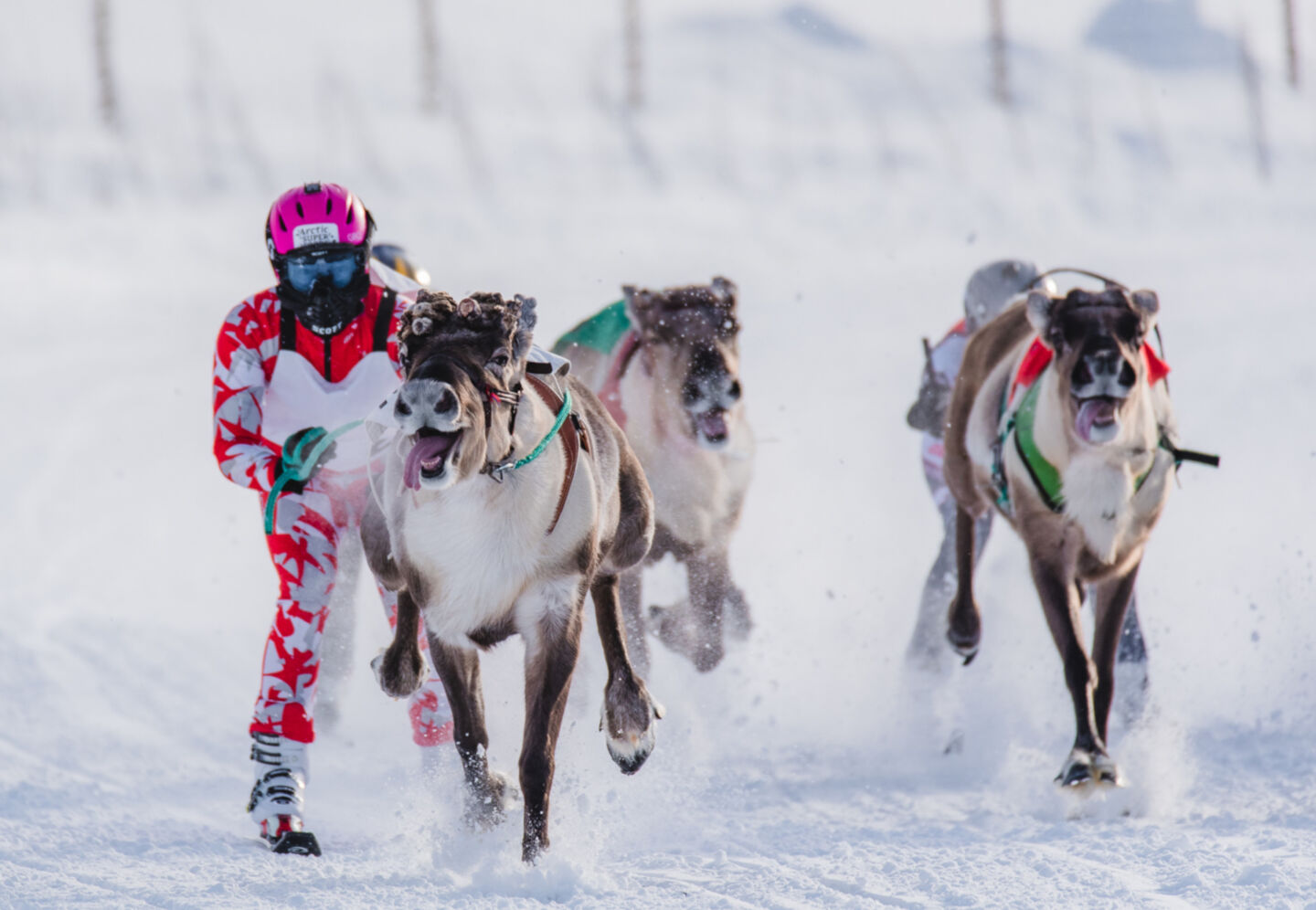 Photo by:
Visit Rovaniemi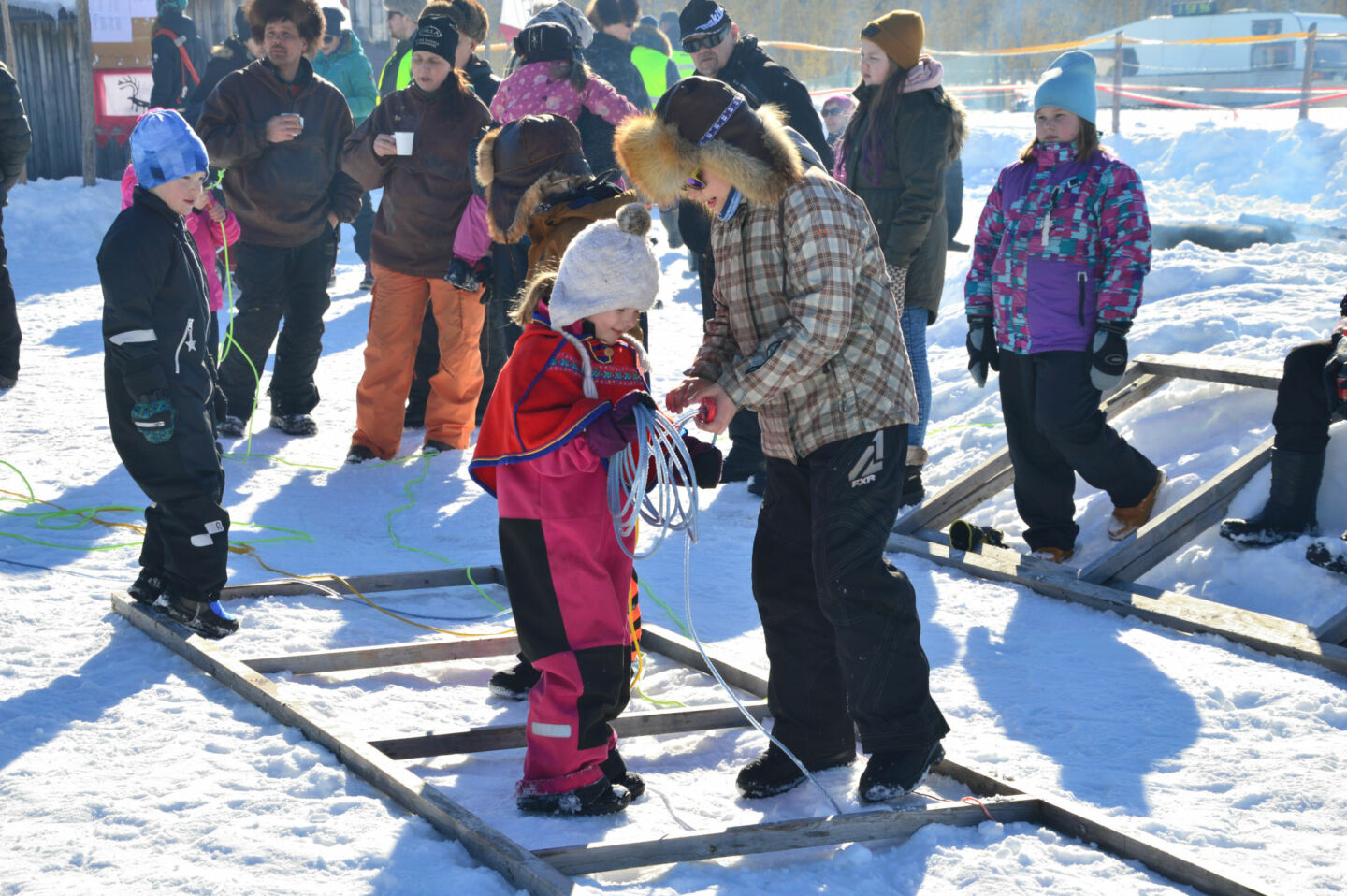 Photo by:
Visit Savukoski-Korvatunturi
THE FINNISH LINE
Skiing competitions are held at and around ski resorts across Lapland, including:
FIS Ruka Nordic, November 25-28
FIS Freestyle Ski World Cup Opening, December 4-5
Alpine Skiing Audi Cup in Pyhä, December 9-12
Alpine Skiing KIA Cup, January 13-16
FIS Slalom competition, January 29-30
Audi Alpine Ski Tour in Ruka, February 11-13
FIS Speed Skiing World Cup in Salla, birthplace of the ski, February 10-12
KIA Cup in Kemijärvi, March 22-24
NUTS SKI Ruka, March 26
And we can't fail to mention Salla's world-famous Skiing to the Liquor Store competition, where everyone's a winner in the end, usually in March.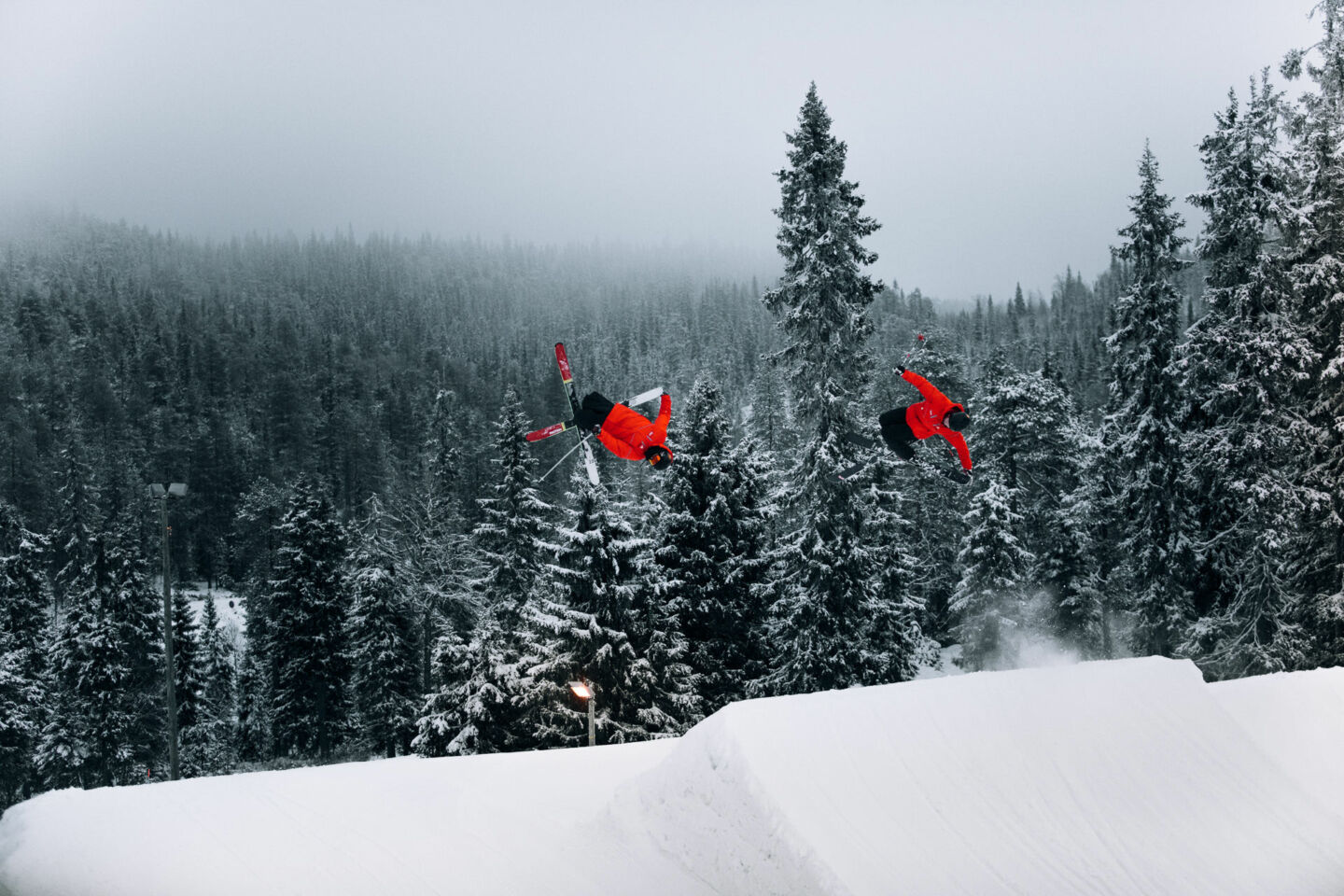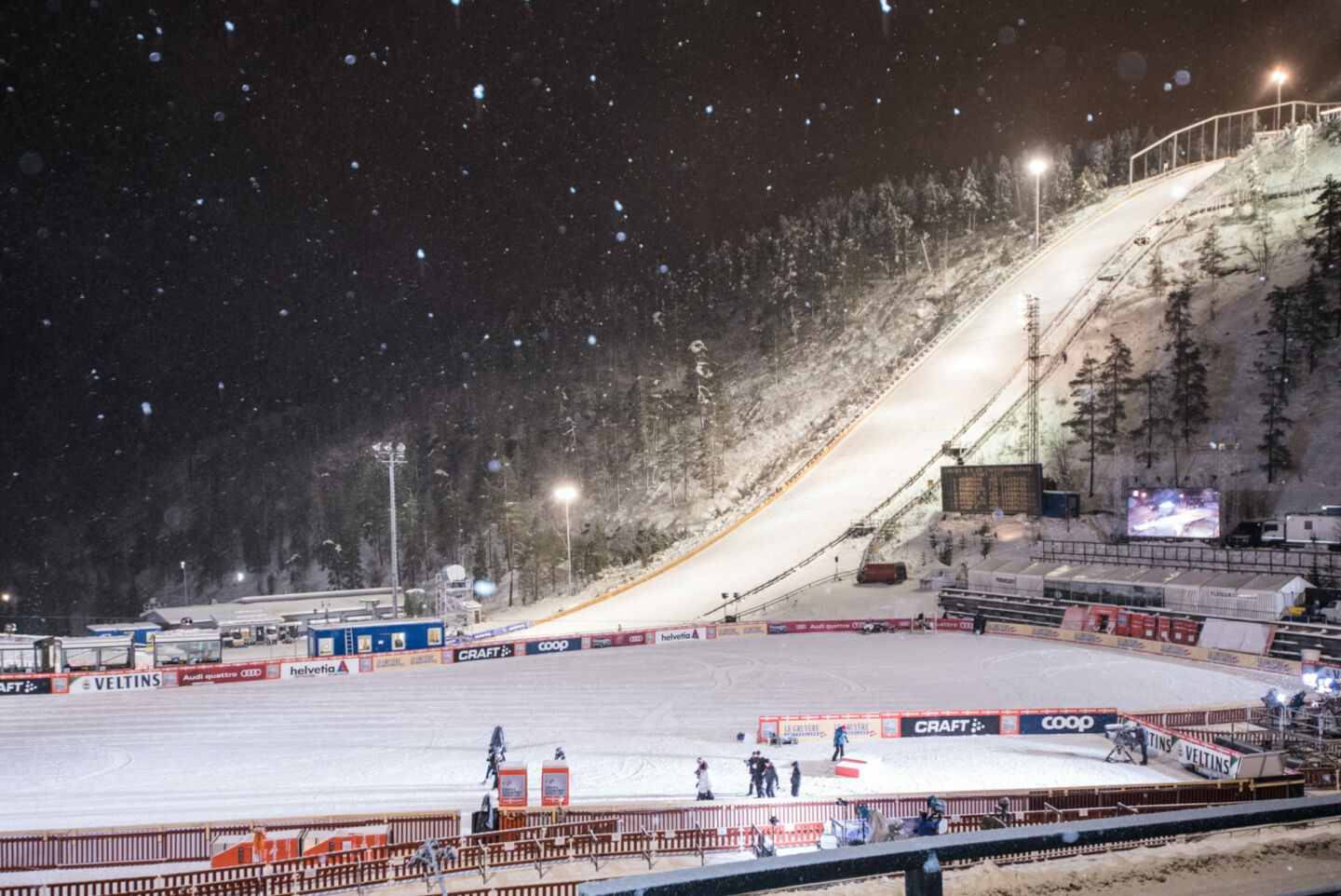 HO-HO-HOLIDAY CHEER - XMAS IN LAPLAND
If you're like us, Christmas means snow. Darkness. Cold wind countered by thick scarves and mugs of steaming cocoa. That's why nowhere in the world compares to Finnish Lapland when it comes to Christmas. Almost every village and town across Lapland celebrates Christmas in its own unique way, with spiritual expressions at churches, community gatherings in town squares, reindeer meet-and-greets, and of course, the big man himself: Santa Claus.
Check out some of our favorite ways to celebrate Christmas:
Christmas Opening at Santa Claus Village in Rovaniemi, November 20
Santa begins his journey in Savukoski, November 20
Christmas at Ruka & Kuusamo, December 20-26
Christmas in Luosto, December 22-26
Christmas in Pyhä, December 23-26
Christmas & New Year in the Far North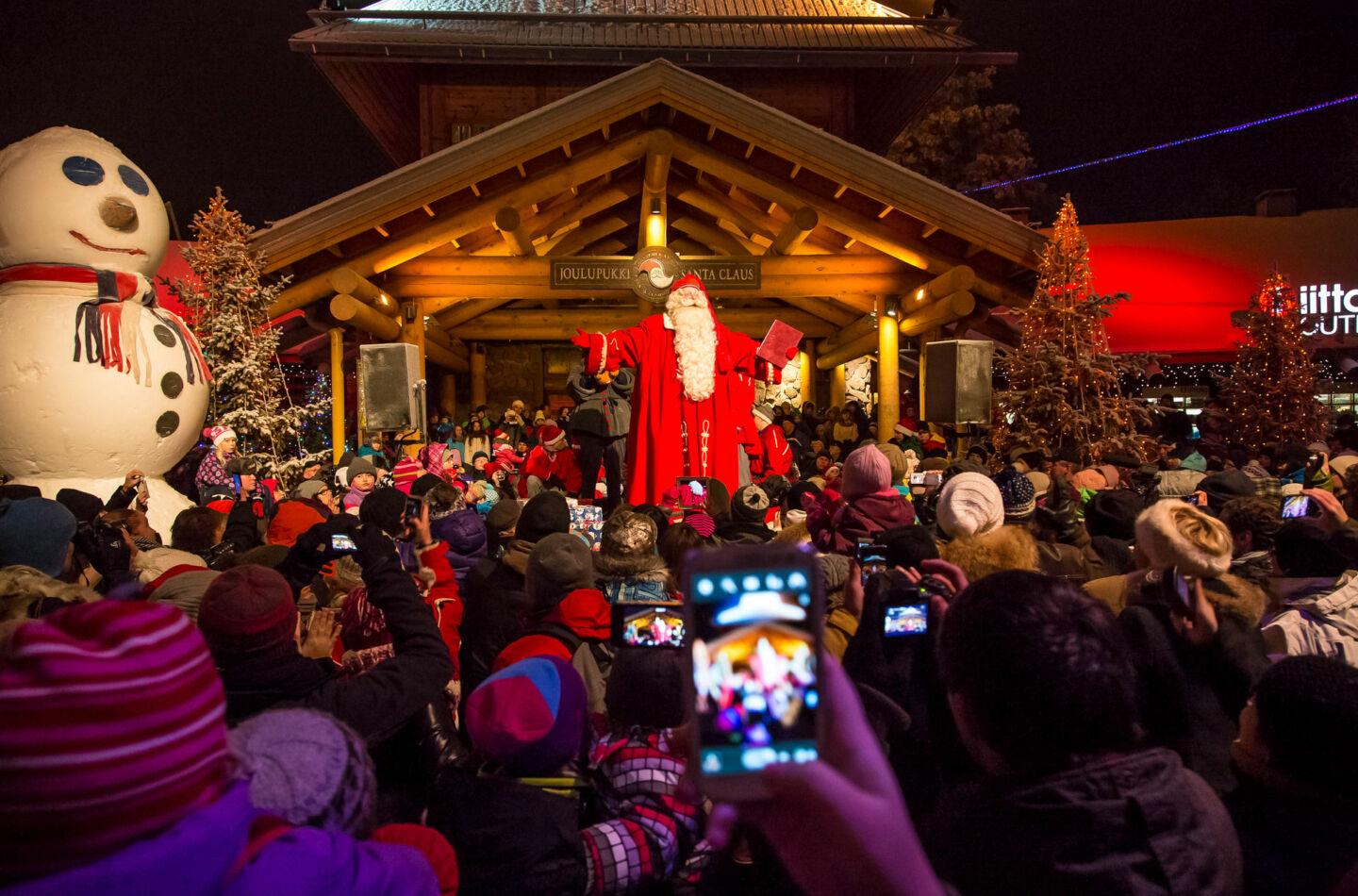 Photo by:
Visit Rovaniemi | Lapland Material Bank
SOUND OF LAPLAND
If you want to hear Lapland, the Bättre Folk I Fjällen folk music festival is a weekend festival that fills the air of Pyhä with the sound of acoustic guitars, indie pop beats, electronic music, literature, and poetry, January 28-30.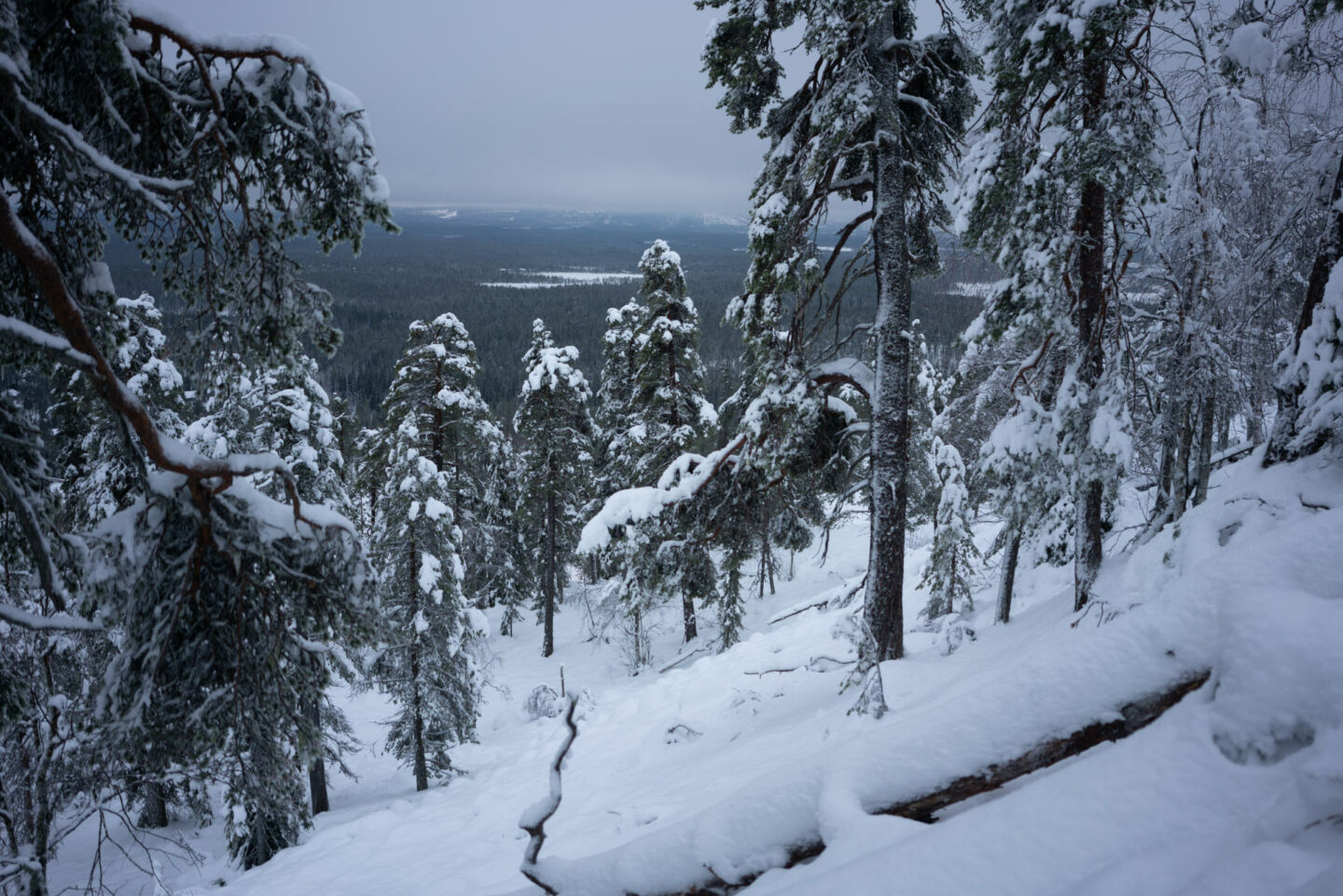 RAINBOW SKIS & SILVER SCREENS
Ruka Ski Pride – Get your gay on at Ruka's pride week, which includes of skiing, snowboarding, after-ski and evening parties. Rainbow flags also wave over Rovaniemi every February during the Arctic Pride week.
Polar Night Light, January 14-30 – Ruka is also home to the Polar Night Light Festival every February that lights up the slopes and town with bright colors in celebration of the return of the sun!
The Skábmagovat, January 27-30 —The Indigenous People's Film Festival is held in Inari every year, with short films, documentaries, feature-length films and animations from indigenous peoples around the world.
Yukigassen Snowball Fight, April 4-8 — Prepare for a war of snowballs in Kemijärvi. The European Championship game of this Japanese snowball fight competition fills the air with screams and snowballs.
Ruka Nordic Noir – Find out whodunit at the the world's first Nordic crime fiction festival. This literature festival celebrates the unique flavor of crime fiction born in the Scandinavian countries and includes winter sports, ice-swimming, Arctic night life, and performances by contemporary northern crime authors.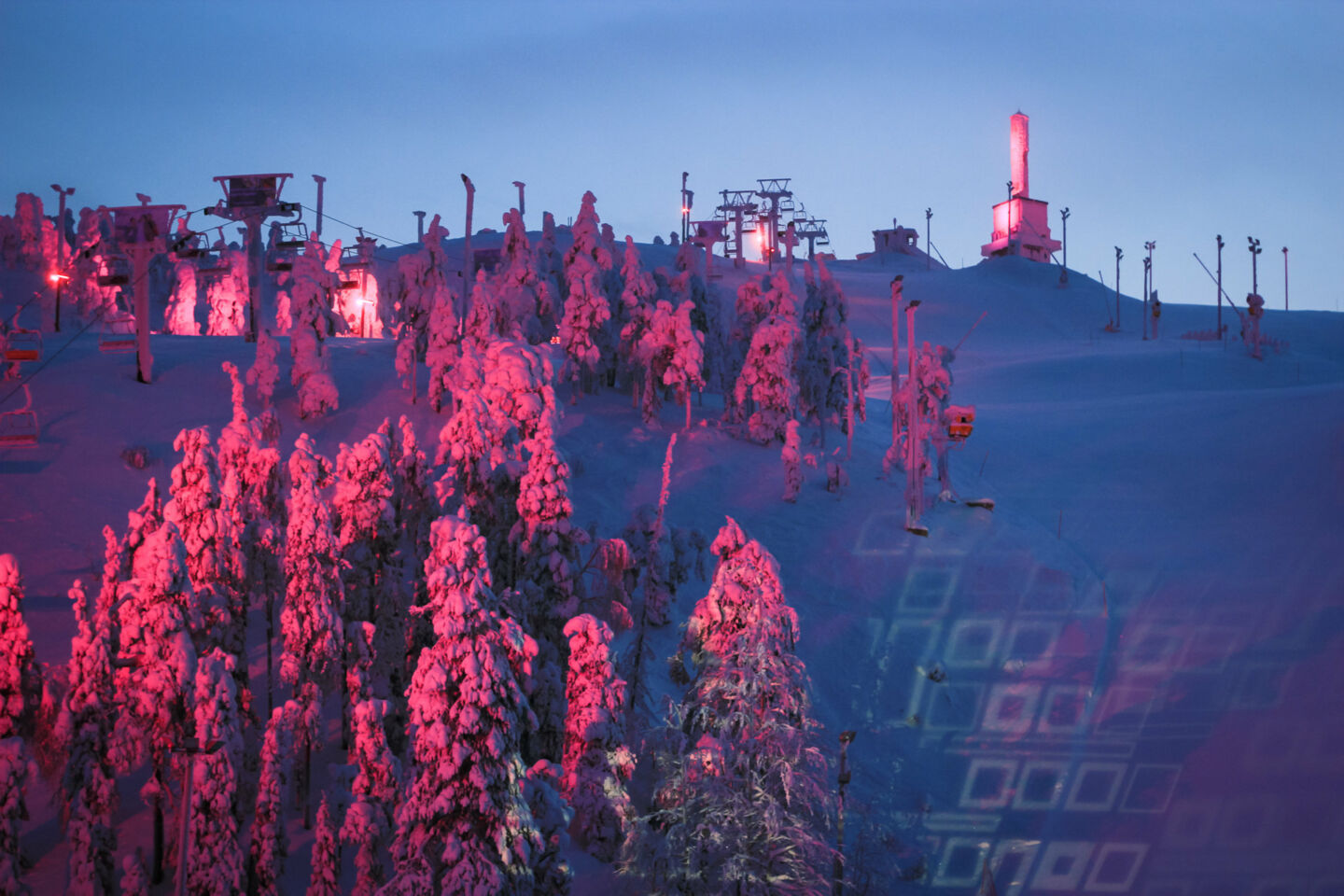 Photo by:
Ruka-Kuusamo | Veera Vihervaara
Event Calendars for Destinations
Wanna know what's up in your winter holiday destination? Here's a list of Lapland event calendars.