Lapland's culture is a blend of indigenous Sámi and Finnish, traditional and modern, lively and evolving. Learn more about Finnish Lapland's history, art, village life and more.
Just like our wilderness offerings, Lapland's cultural landscape is rich and diverse. The history of Lapland's people goes back thousands of years, and our colorful threads connect that distant past with modern traditions and celebrations. We're talking rock festivals and sacred Sámi rock formations, log cabin culture and lively village life, traditional handicrafts and contemporary artwork … the list goes on and on. We can only scratch the surface here, but you should get a better idea of what to expect when you visit Finnish Lapland.
Welcome to Sápmi
Finnish Lapland is part of Sápmi, the traditional homeland for the Sámi people, which spans across Arctic Europe. This includes northern Finland, Sweden, Norway and northwestern Russia. Every year, people from around the world come to Lapland to learn about and participate in Sámi culture. Inari is the Finnish capital of Sámi culture, so naturally it's a great place to hear spoken Sámi language, learn at the Sámi museum Siida and the cultural center Sajos, and witness spectacular events like the Ijahis Idja Indigenous Peoples' Festival or the Skabmagovat Film Festival.
You should not expect to find many Sámi cultural attractions south of Sodankylä, Finland as the majority of Finland's Sámi people live north of the town. However, the simplest and surest way of guaranteeing a Sámi-enriched trip is to ask your tour guides or service operators. Throughout the north, there are Sámi-owned reindeer farms and tour guides. They're more than happy to tell you the stories of their people, of the struggles and triumphs of life in the Arctic, and to help you better understand Europe's only indigenous peoples.
Some great ways to learn about the Sámi experience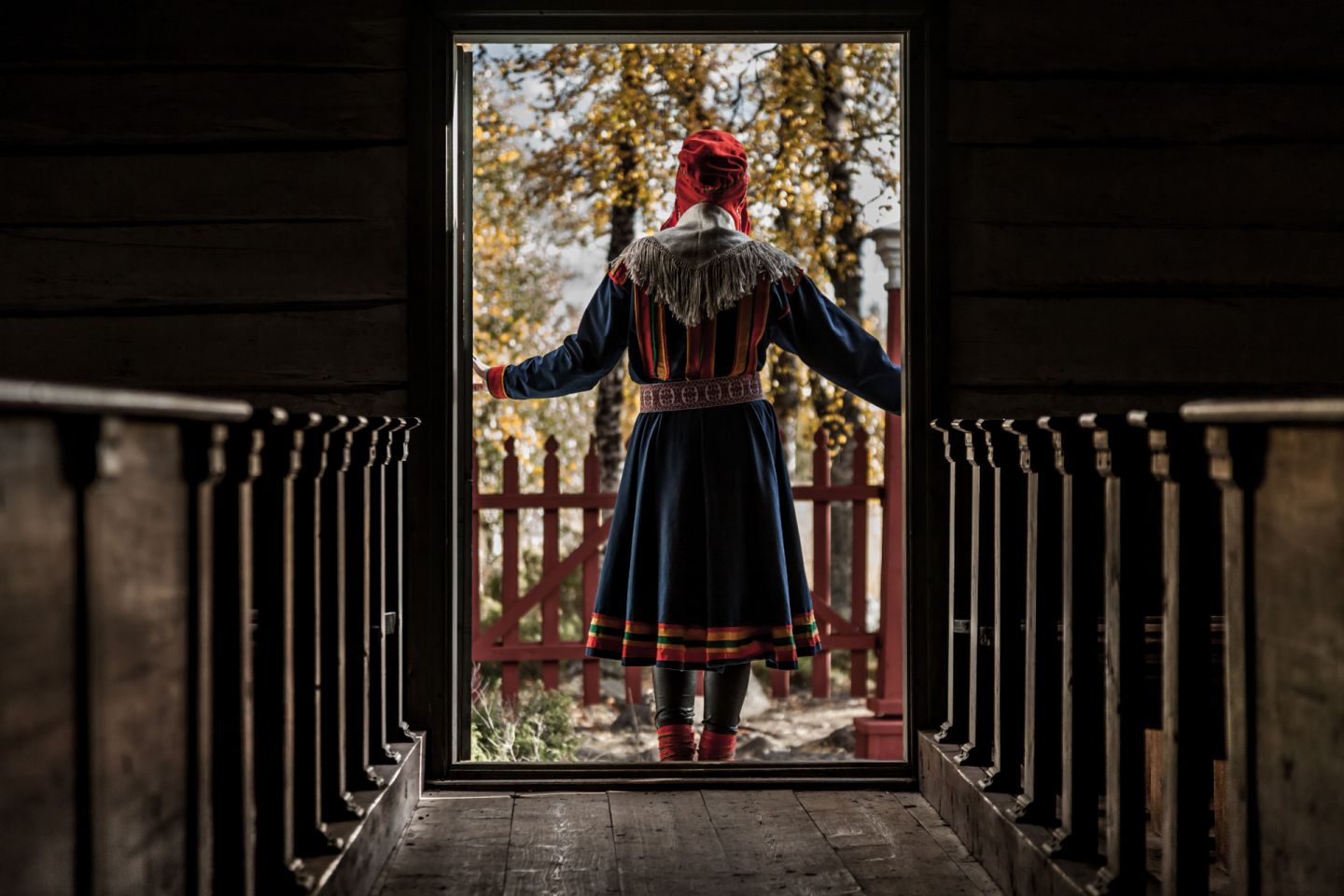 Photo by:
Lapland Material Bank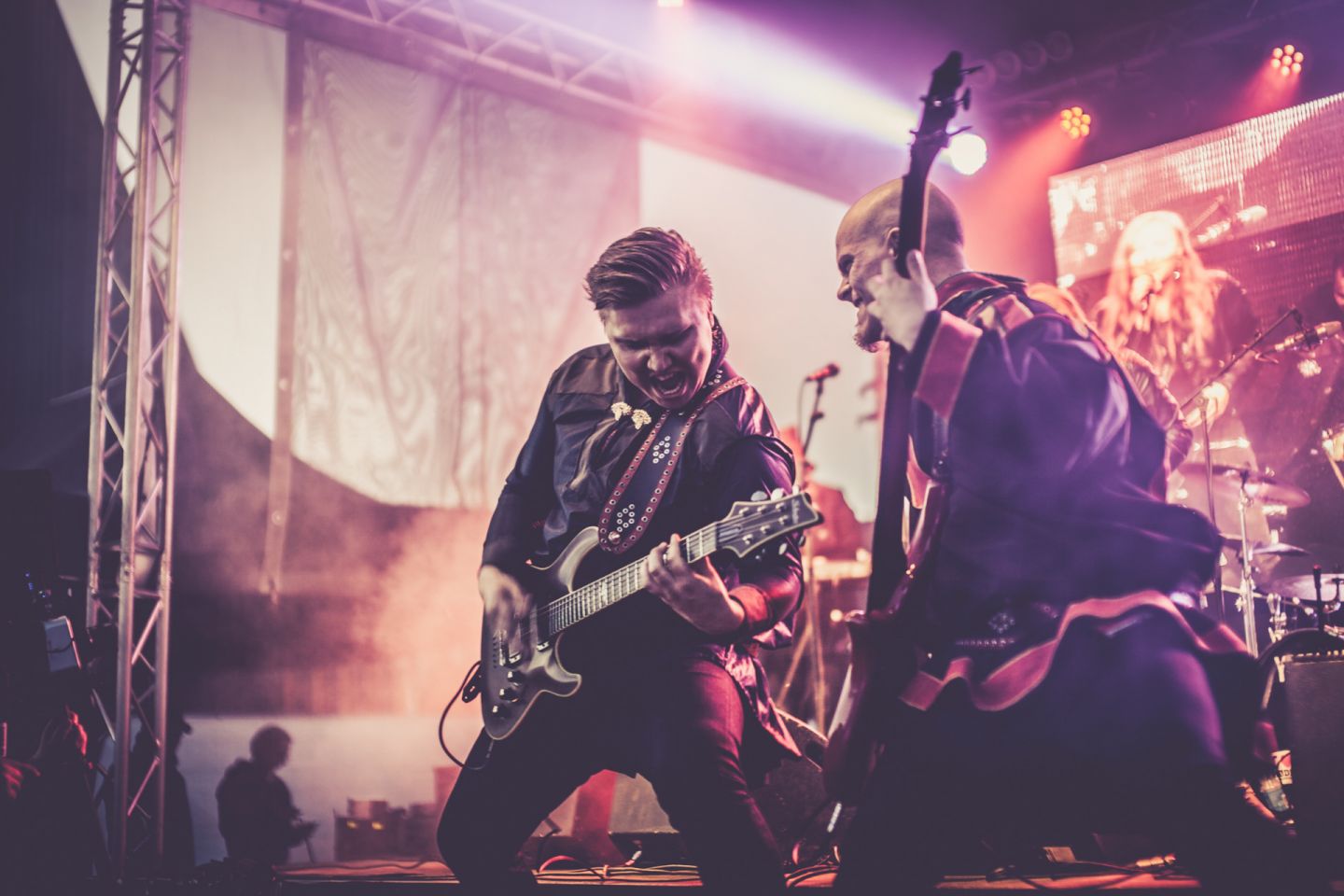 Photo by:
Lapland Material Bank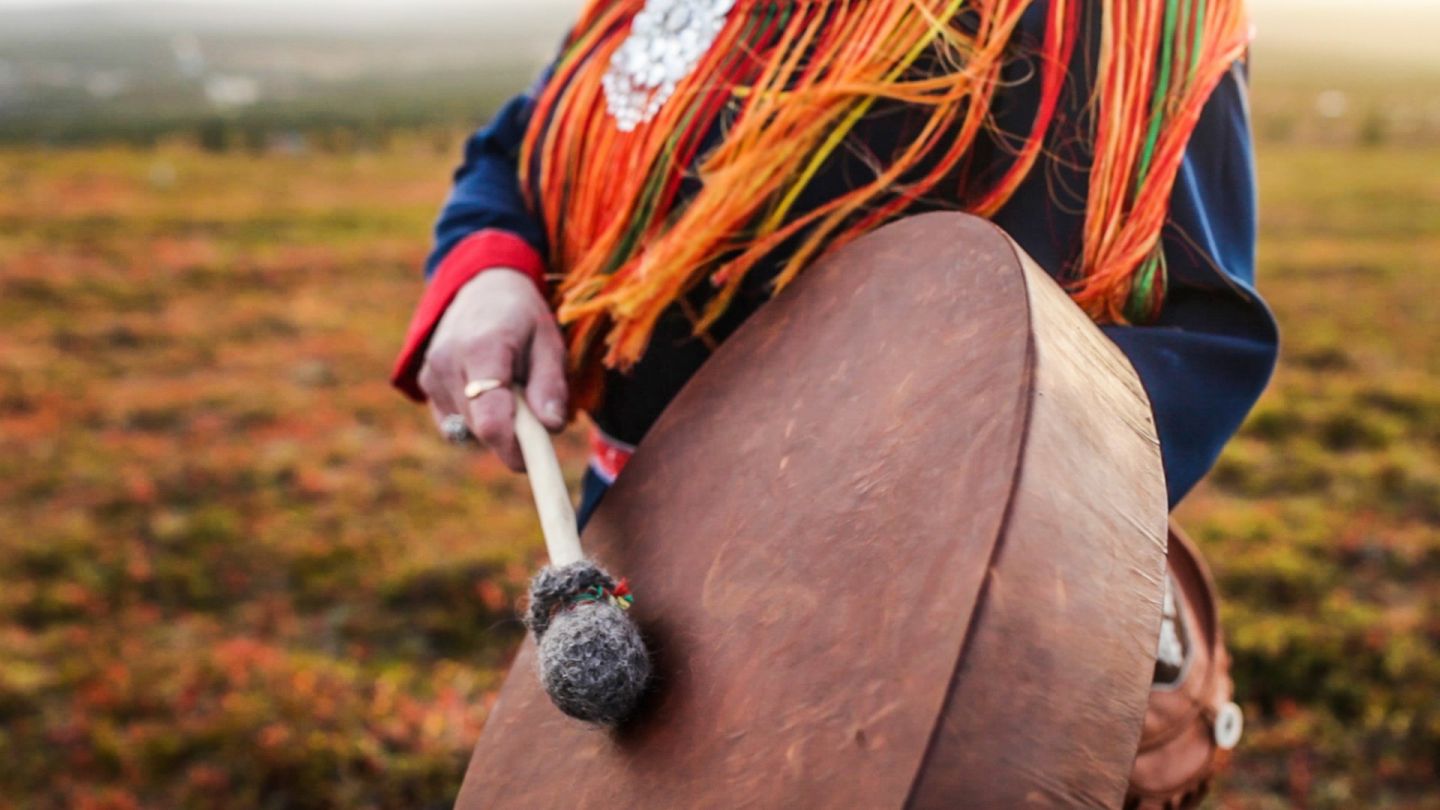 Photo by:
Inari-Saariselkä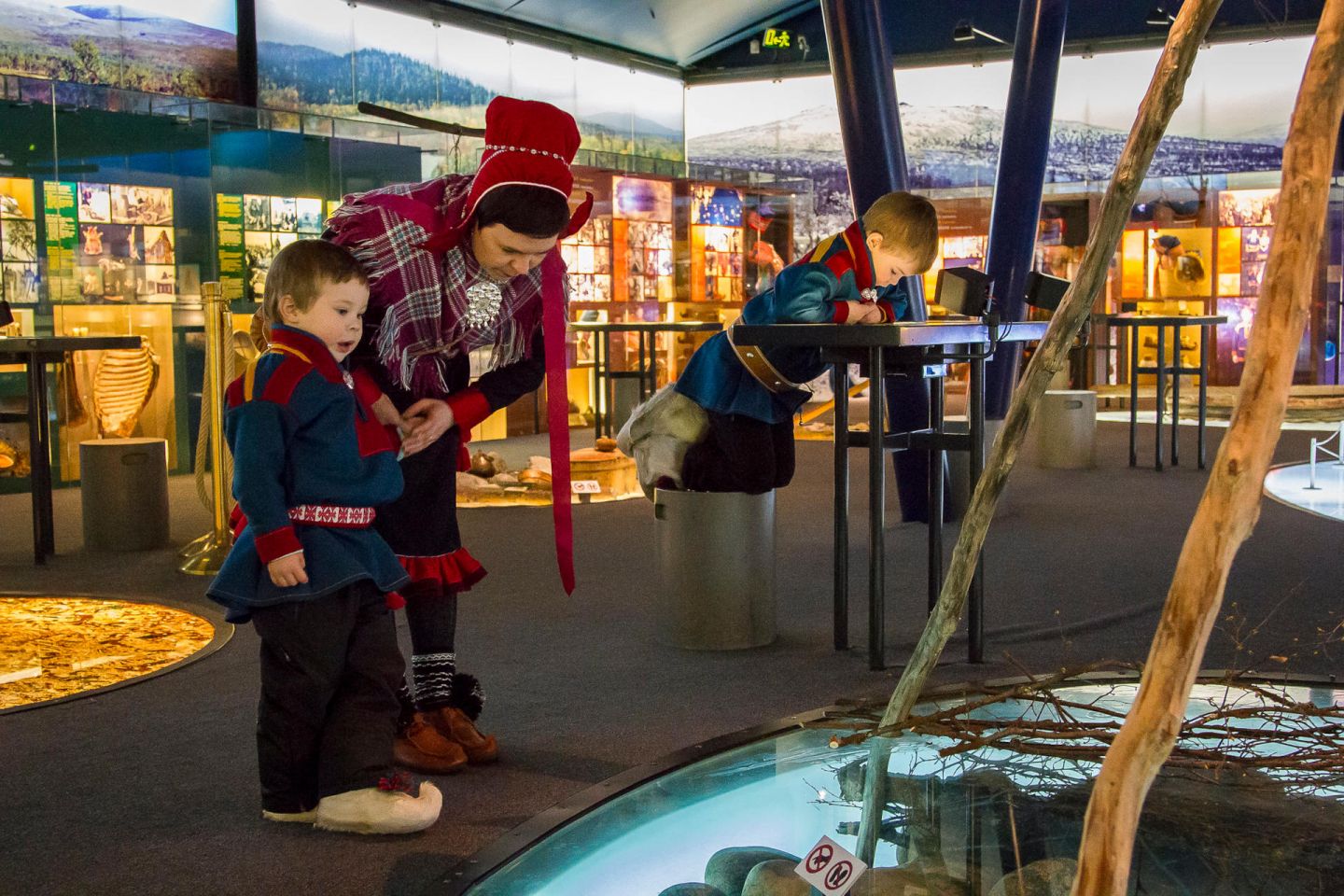 Looking for something uniquely Sami to call your own?
Duodji is the name for Sámi handicrafts, famous for bridging art and function. Some great examples are the guksi (aka kuksa, wooden drinking cup) and decorative knives and sheathes. You can find duodji for sale in many places across Lapland, and it's always worth it to ask who made it and if it has a deeper meaning.
Gakti is the traditional attire of the Sámi. These are nowadays mainly worn for special or cultural occasions like weddings, funerals and other important events. Gakti costumes vary from south to north and from local community to community. You can accent your own outfits with Sámi flair adding a Sámi-designed clutch, bracelet or handmade reindeer skin beak boots.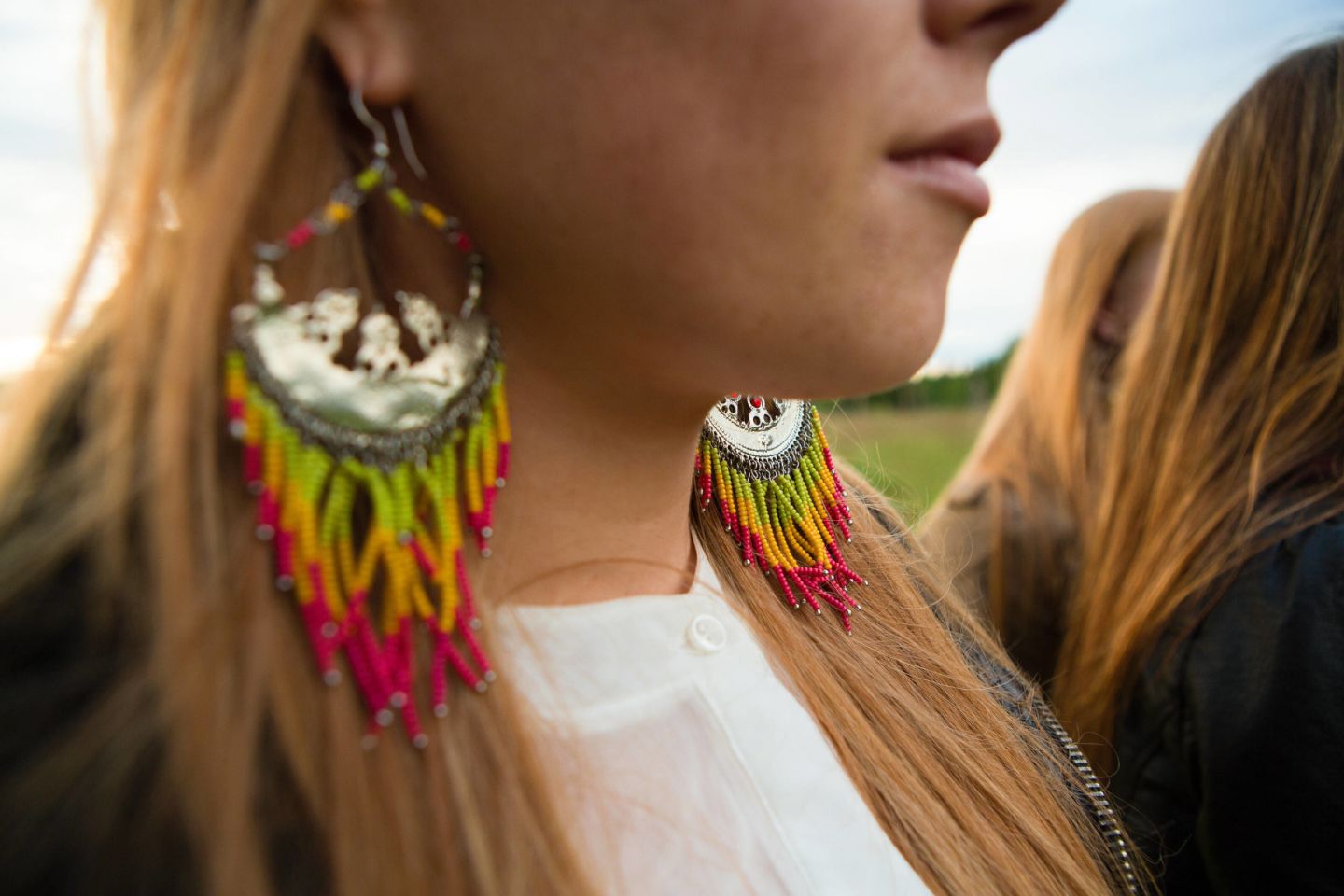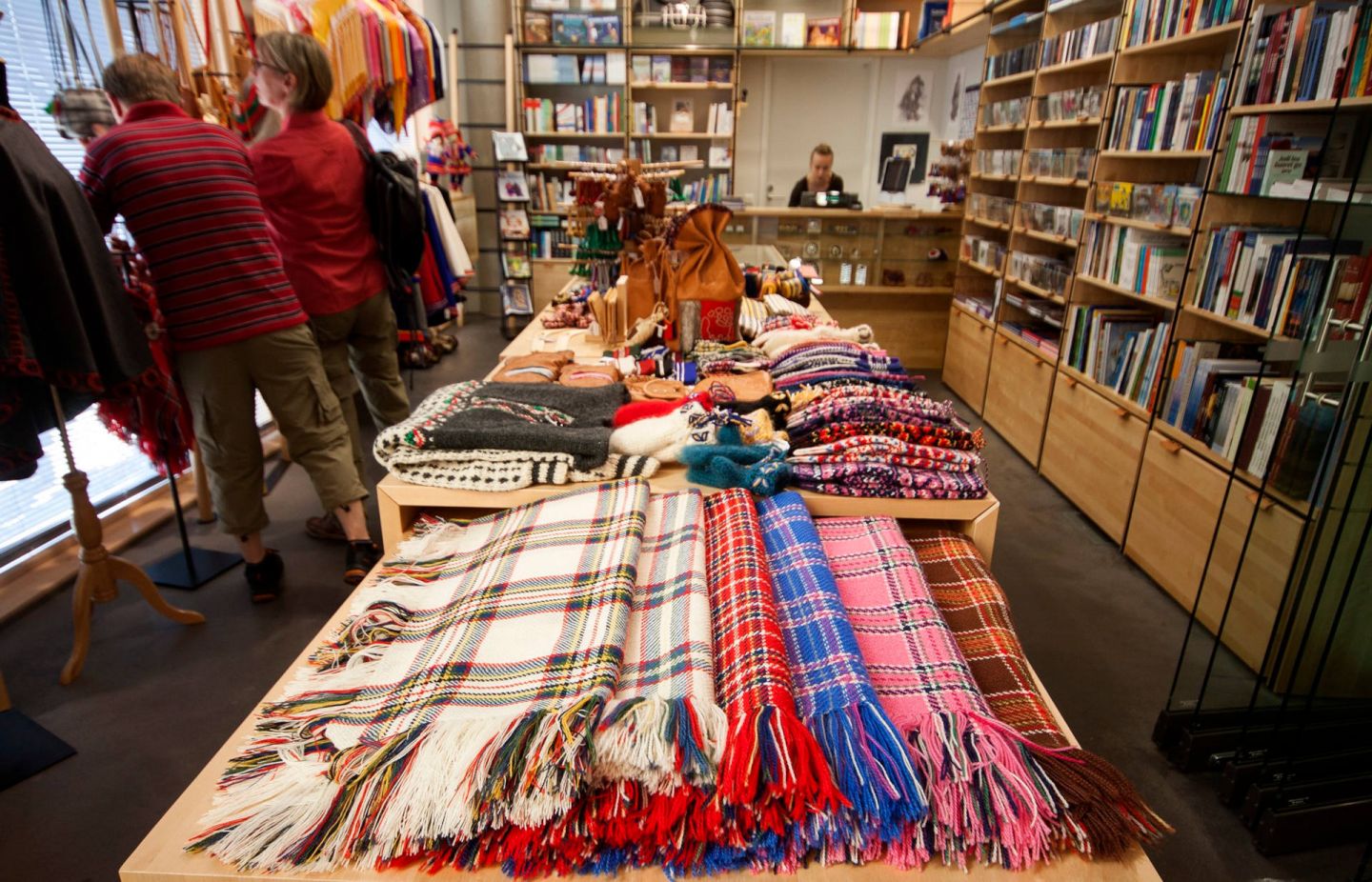 Photo by:
Inari-Saariselkä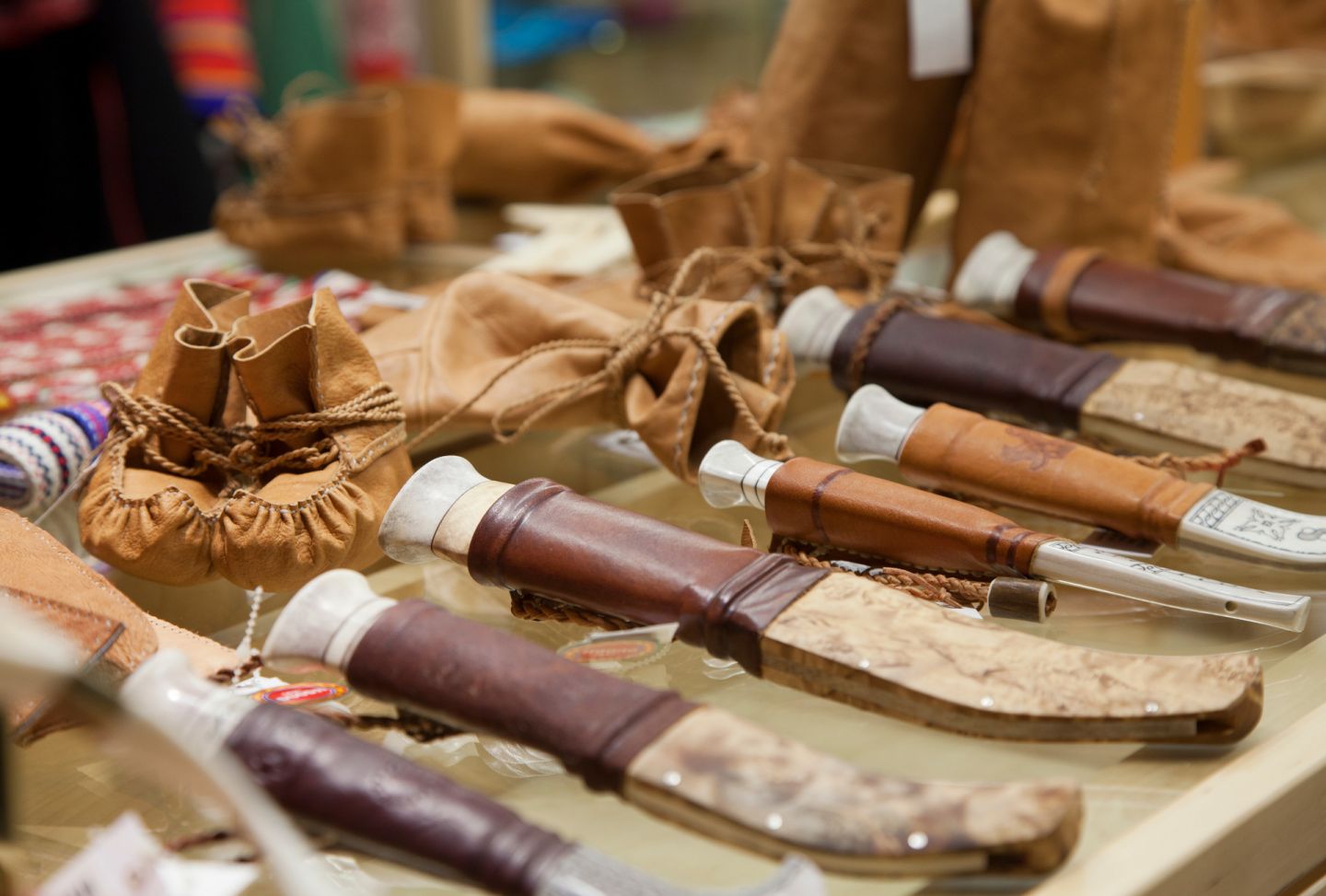 Photo by:
Lapland Material Bank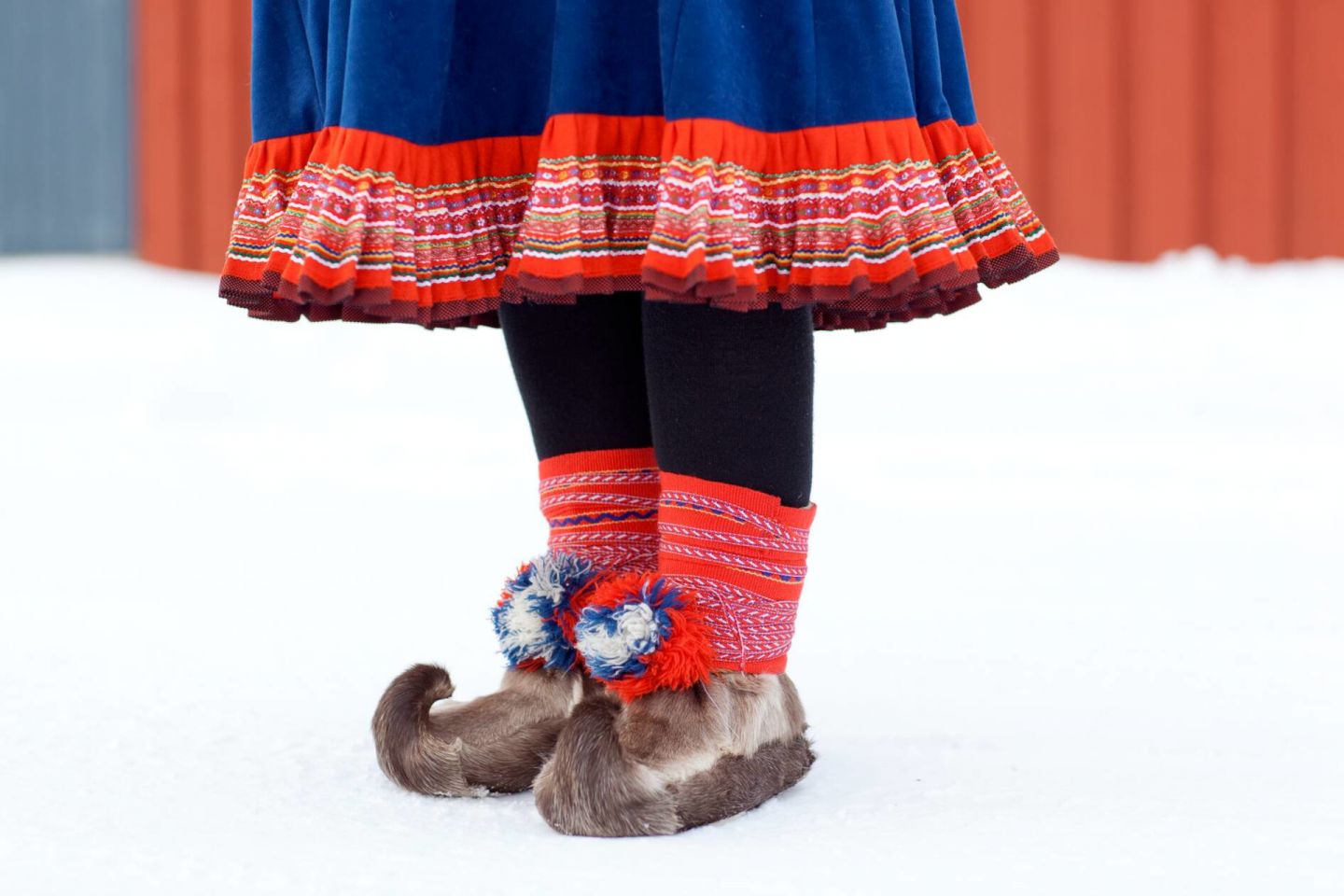 Photo by:
Riku Pihlanto | Visit Finland
Arctic Expressions
To an outsider, there may not seem to be much difference between northern Finns and the Sámi. And that's because there isn't a great deal of difference in how people in the north live, work and play in their daily lives. There are Sámi and Finn reindeer herders, Sámi and Finn fishermen, Sámi and Finn chefs and schoolteachers and Pokemon Go enthusiasts. In one form or another, the Sámi have lived in the Arctic for thousands of years, and Finns began settling here hundreds of years ago. The two cultures have intermingled and co-existed for generations, creating a respect for nature and a way of life unique to Lapland.
Local life & village culture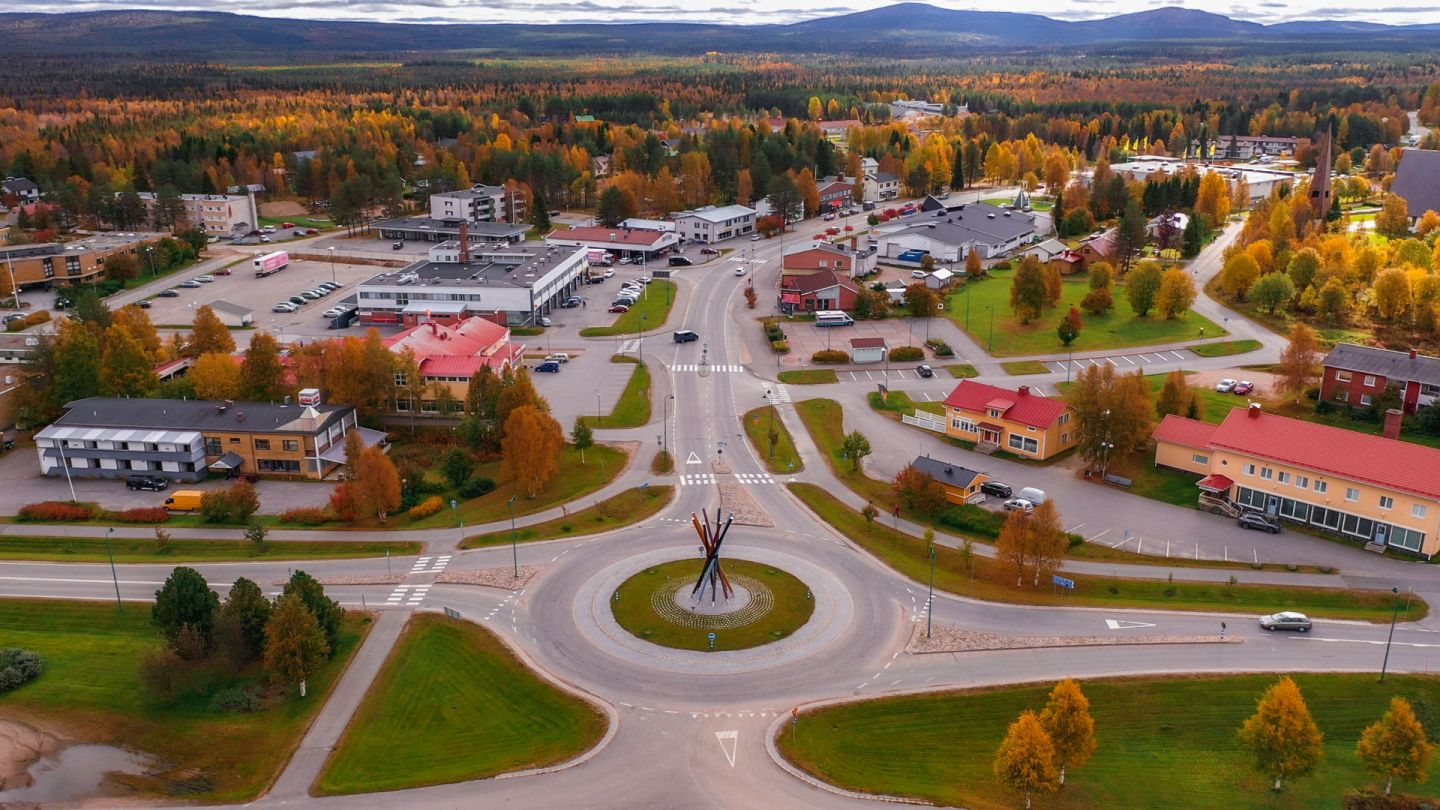 Photo by:
Joulupukki TV | Visit Salla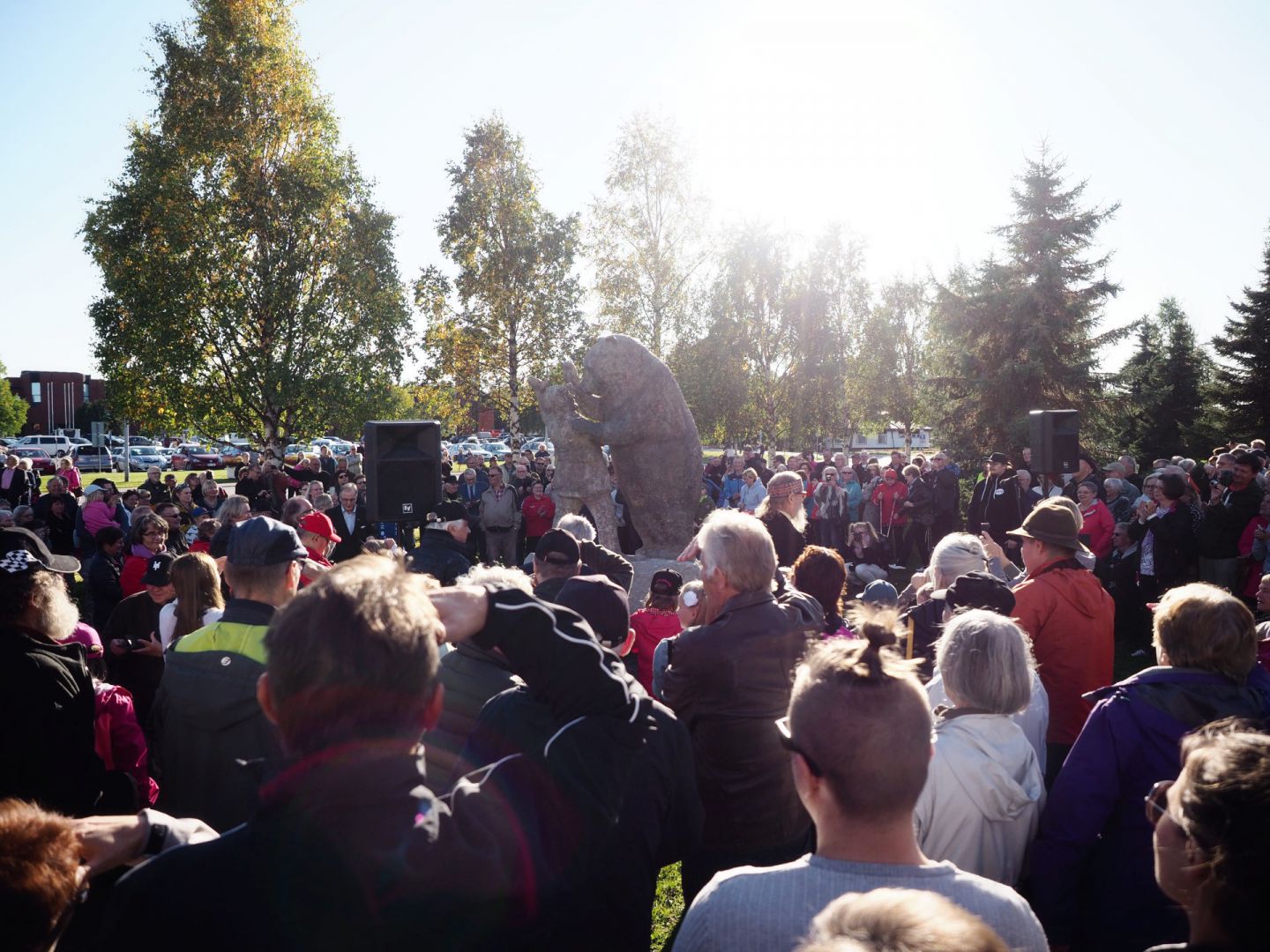 Photo by:
Simo Vilhunen | Ruka-Kuusamo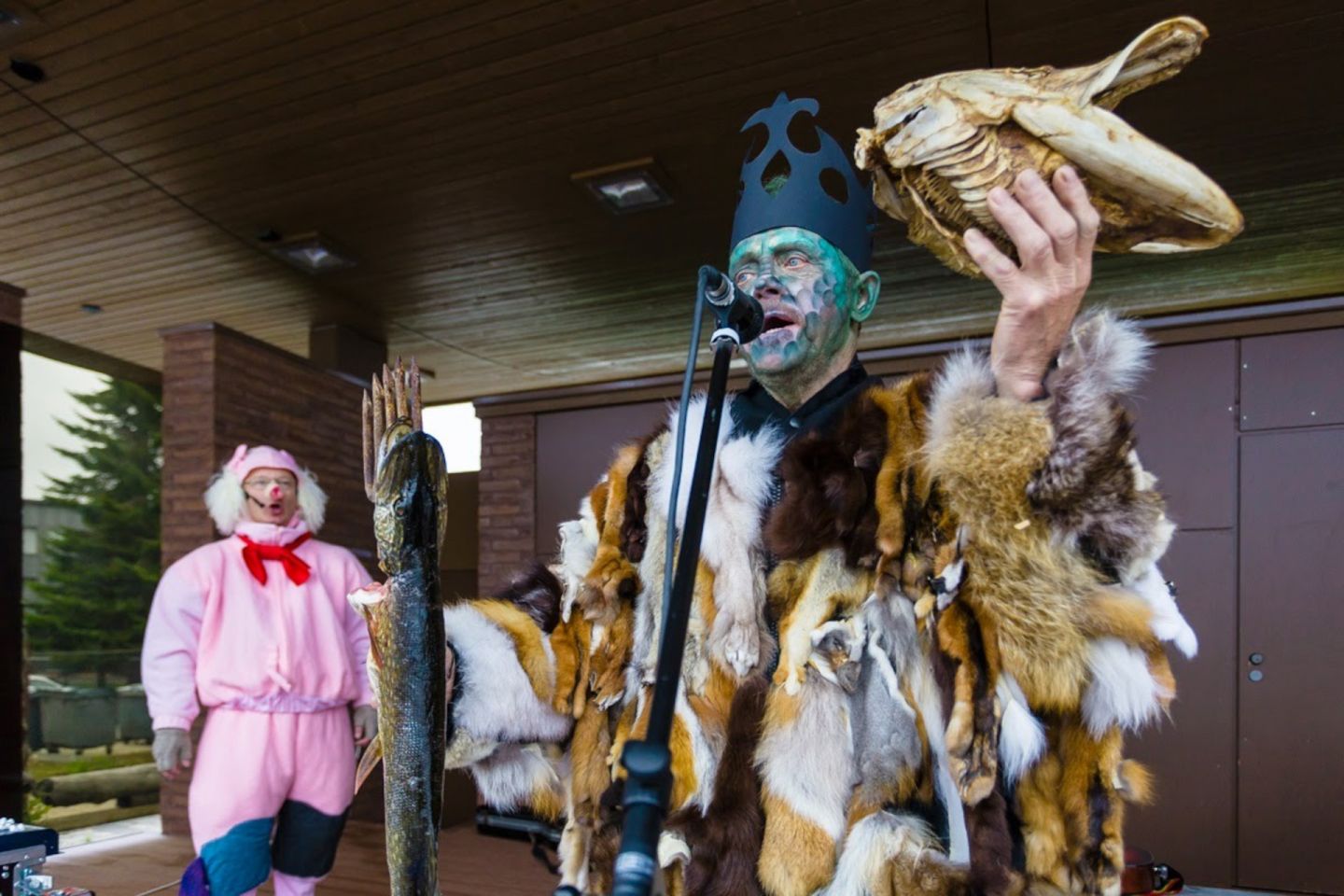 Photo by:
Visit Kemijärvi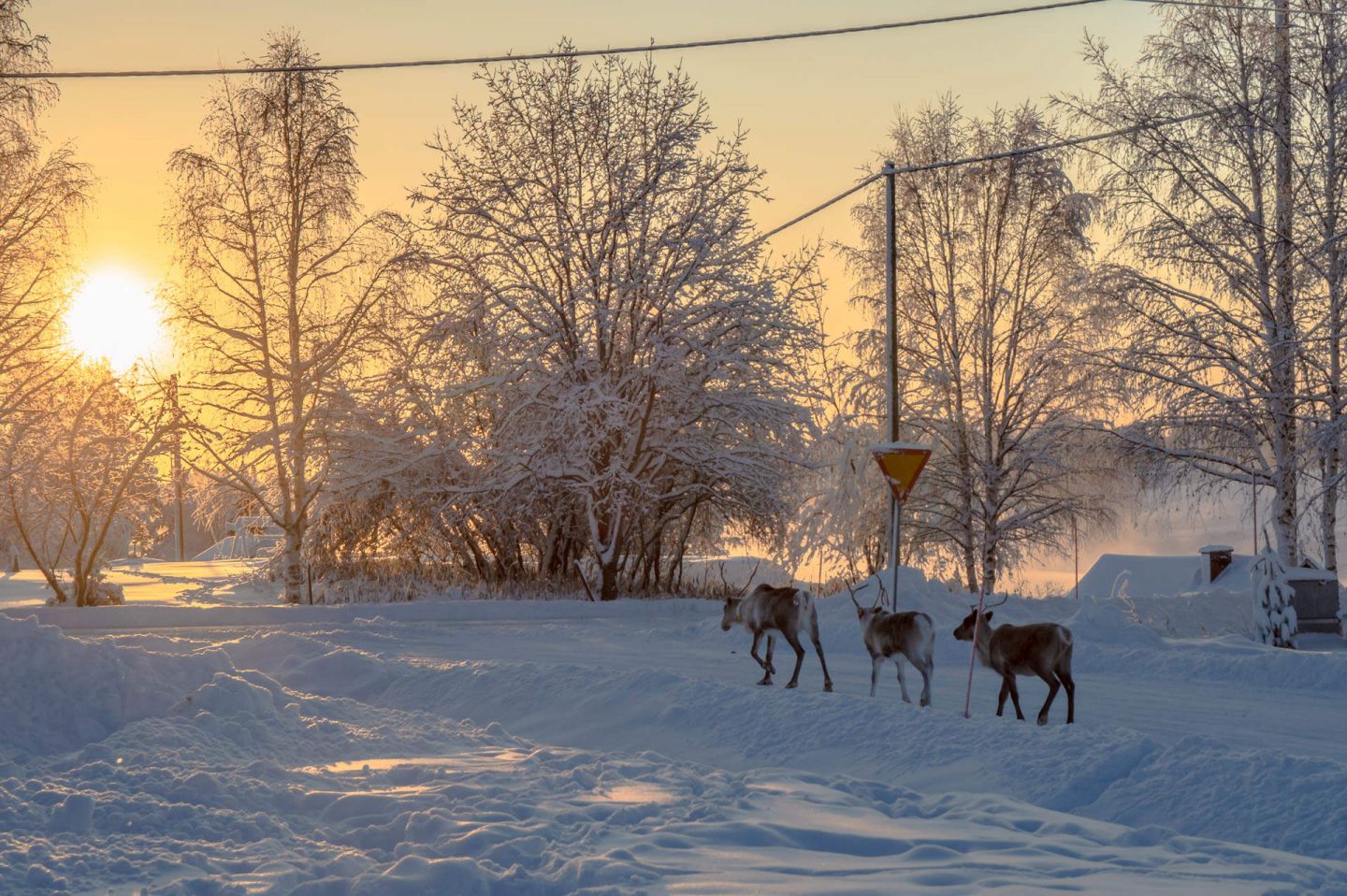 Photo by:
Visit Savukoski-Korvatunturi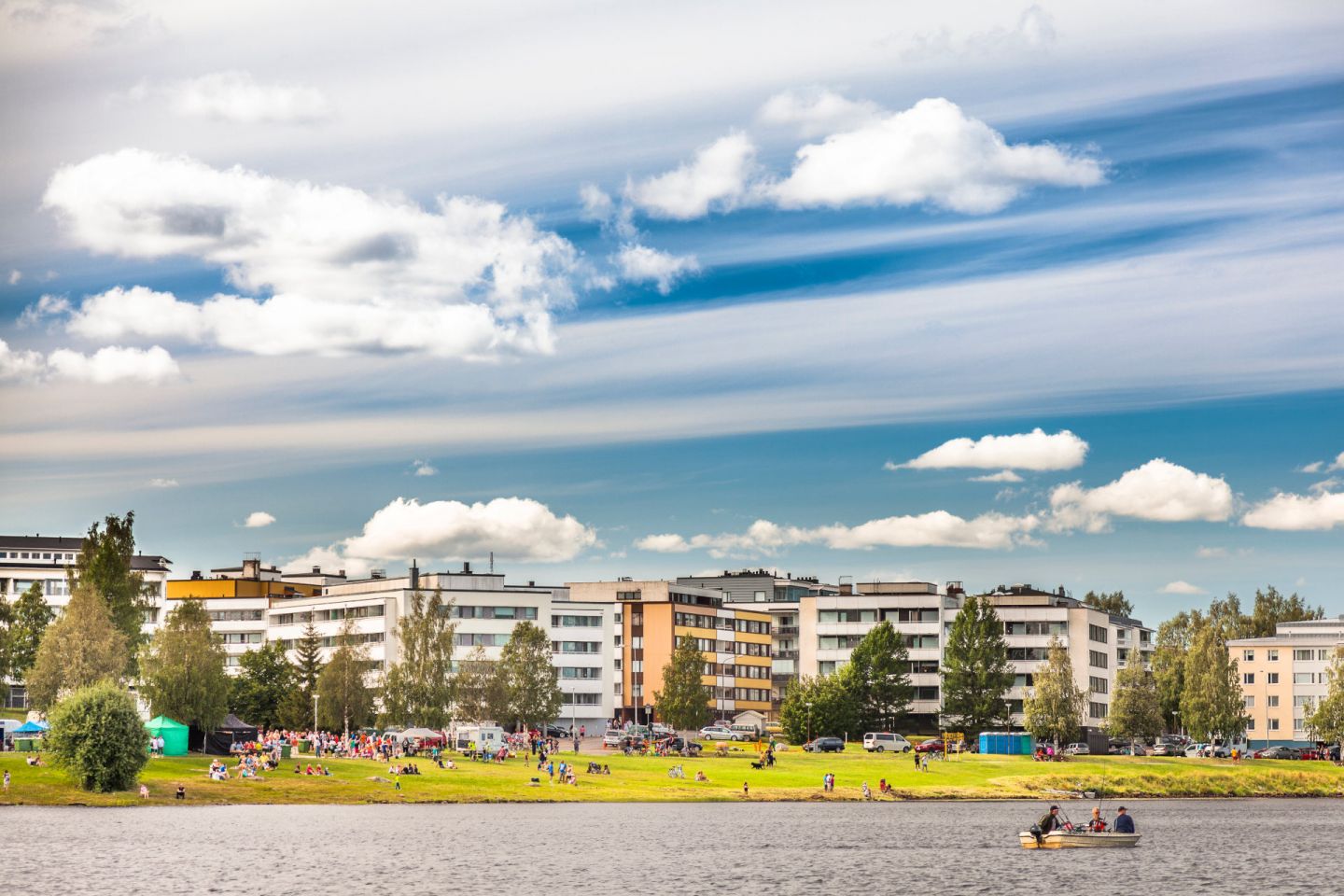 Photo by:
Marko Junttila | Visit Rovaniemi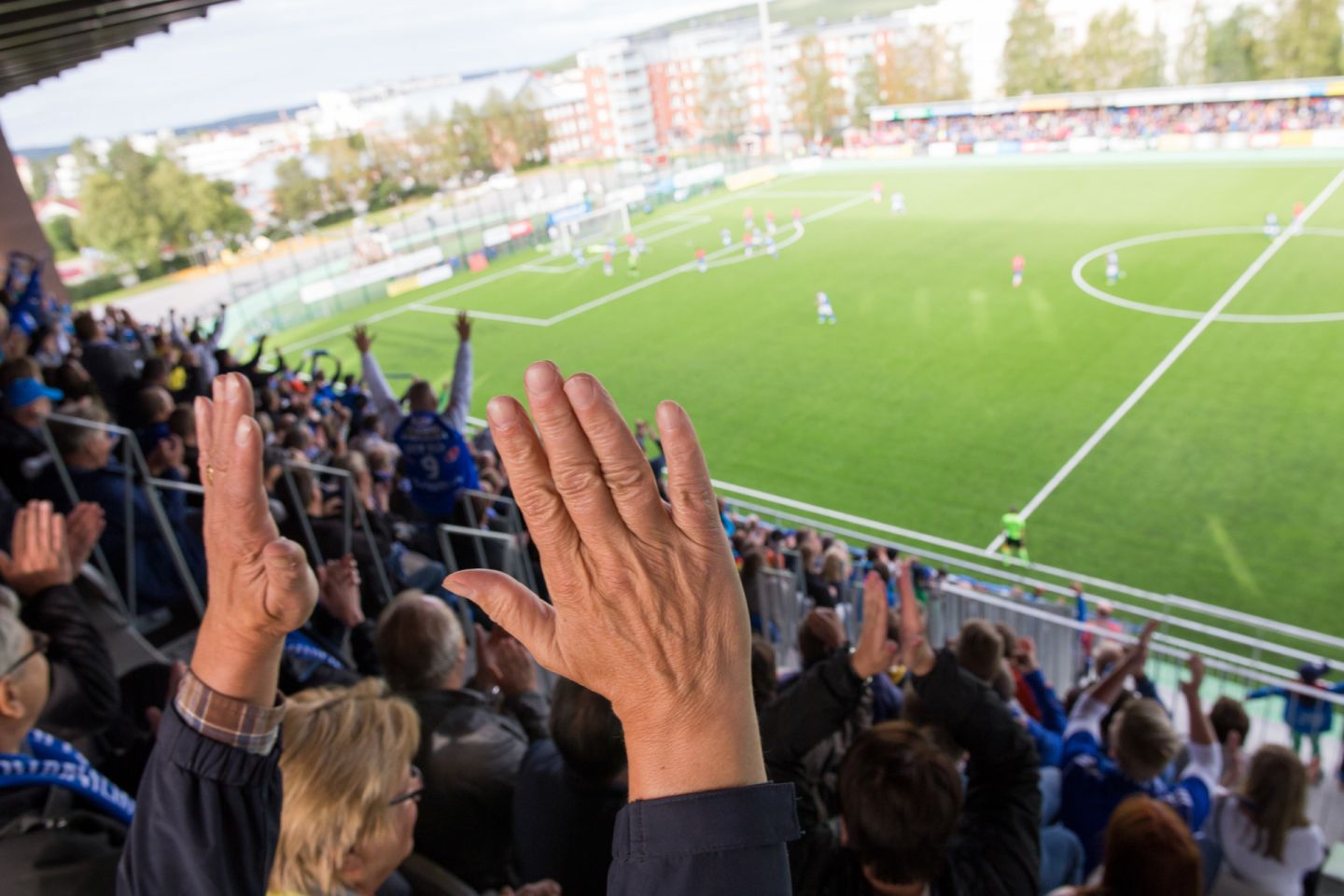 Photo by:
Lapland Material Bank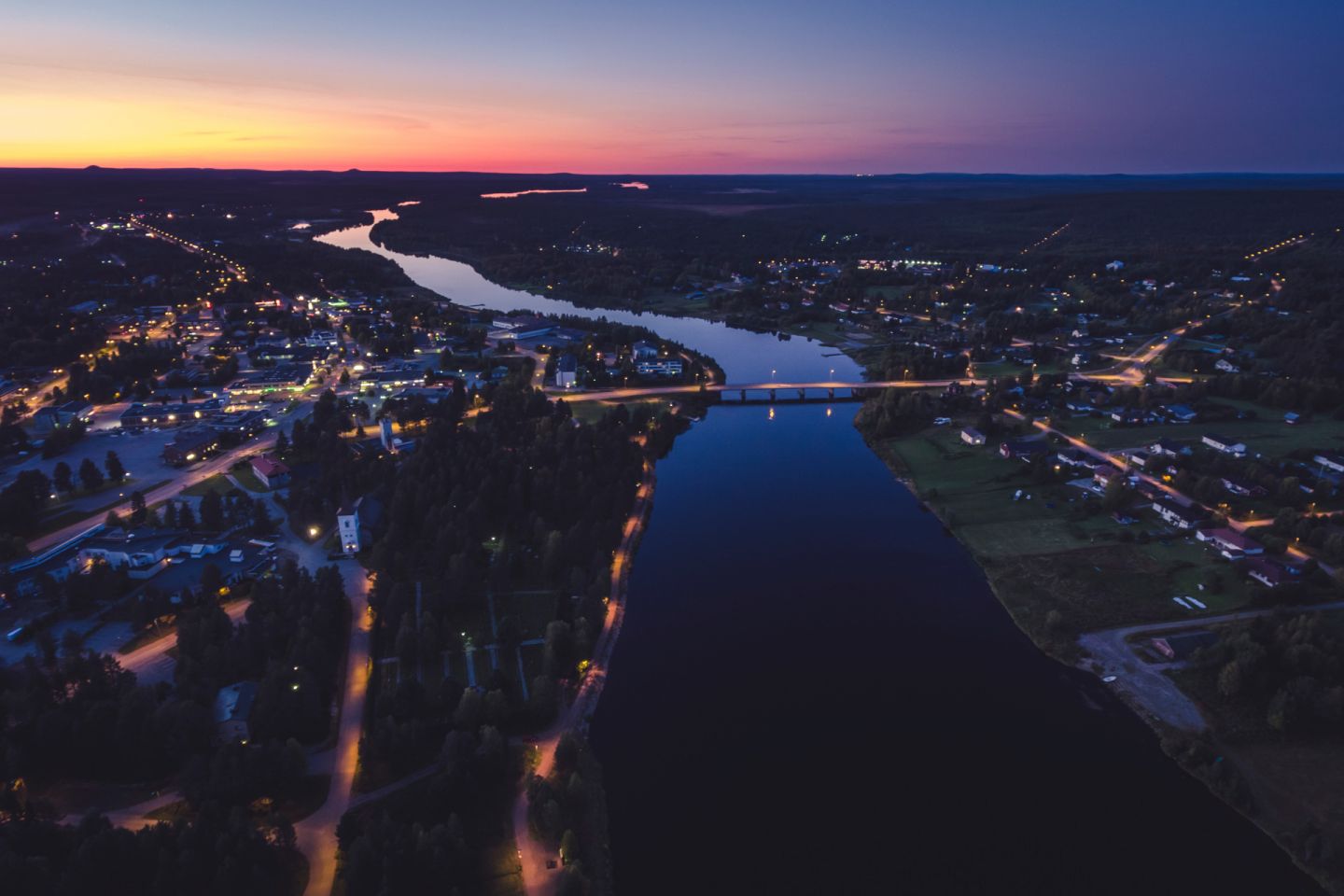 Photo by:
Jani Kärppä | Visit Sodankylä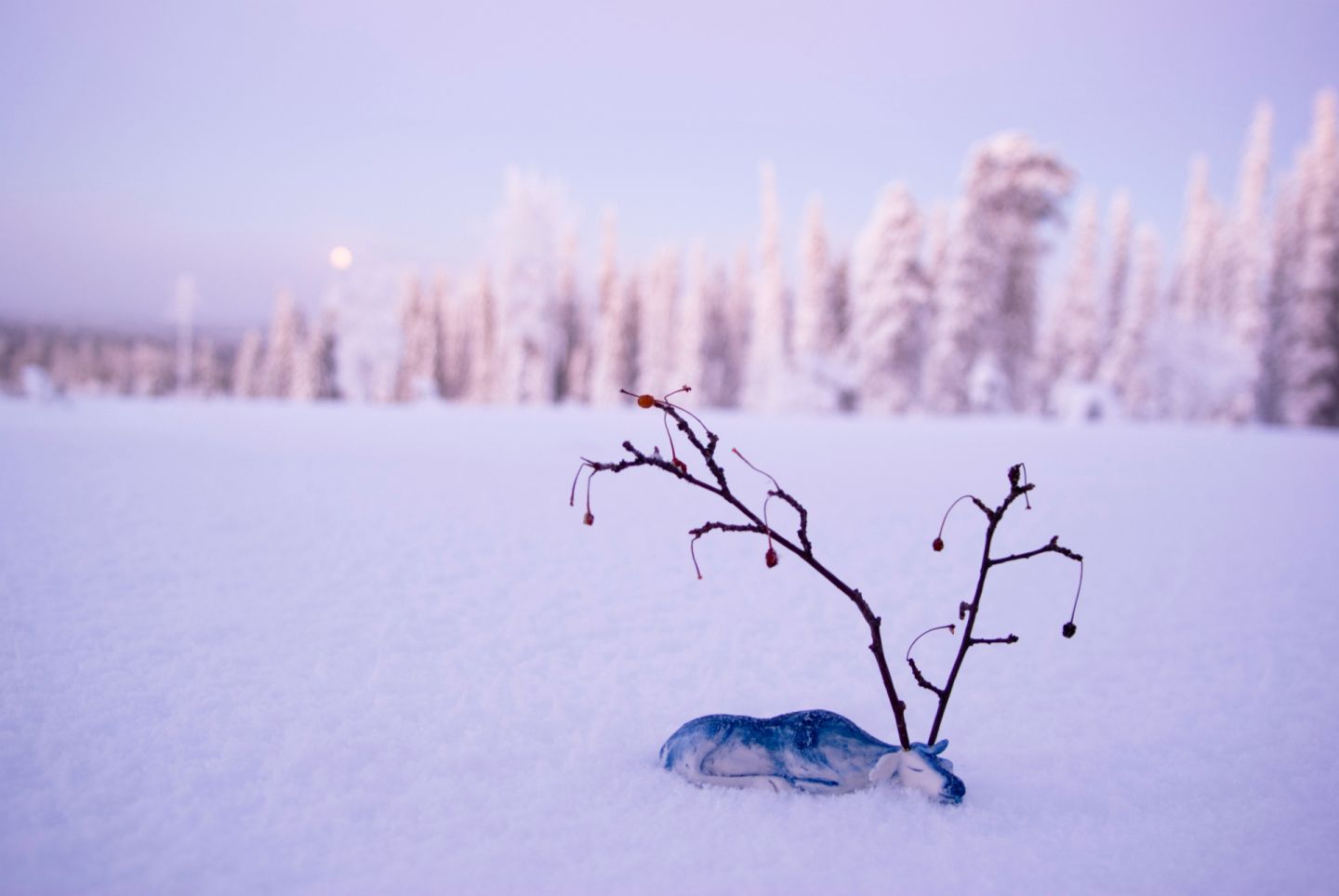 Photo by:
June Seo | Posio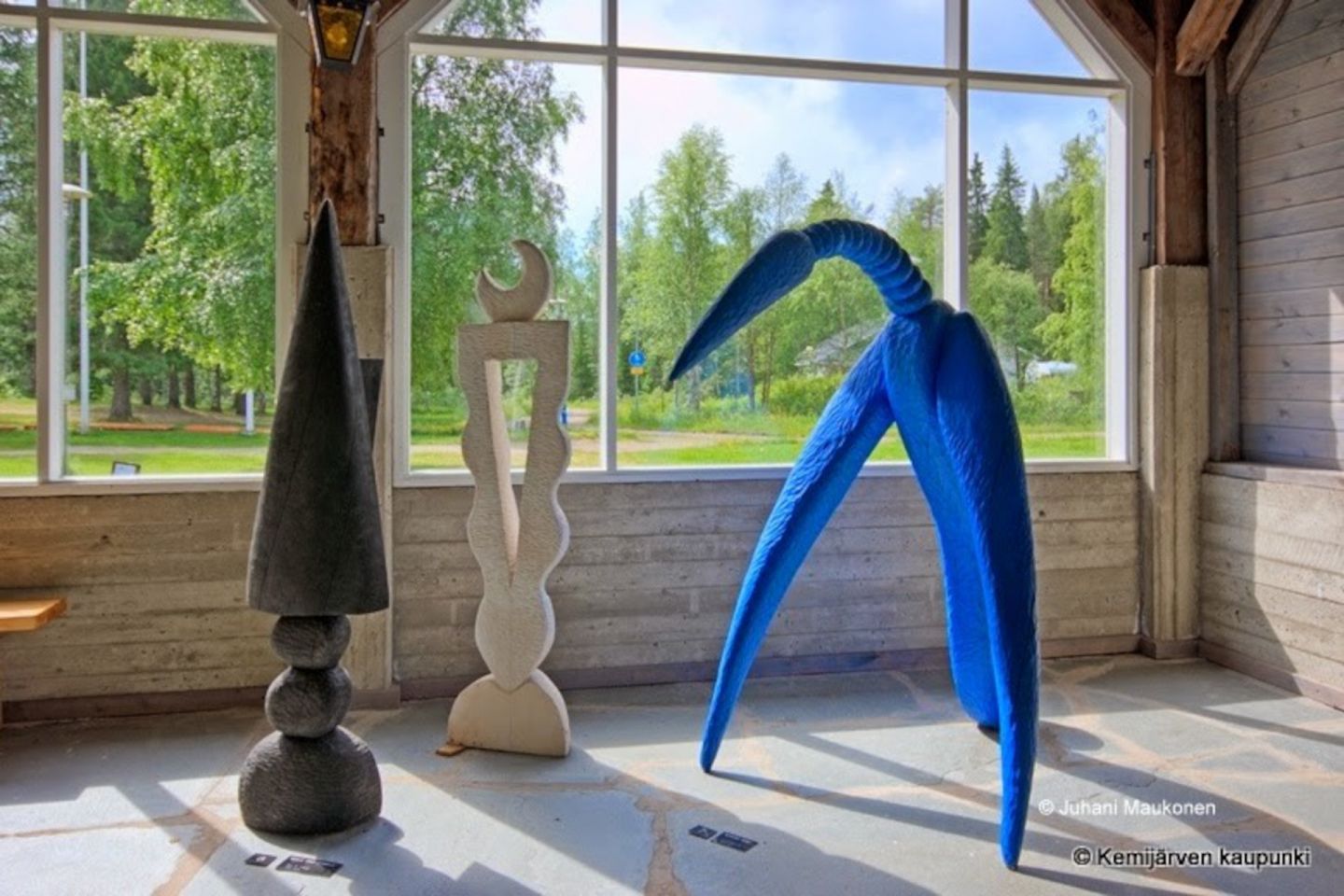 Photo by:
Juhani Maukonen | Visit Kemijärvi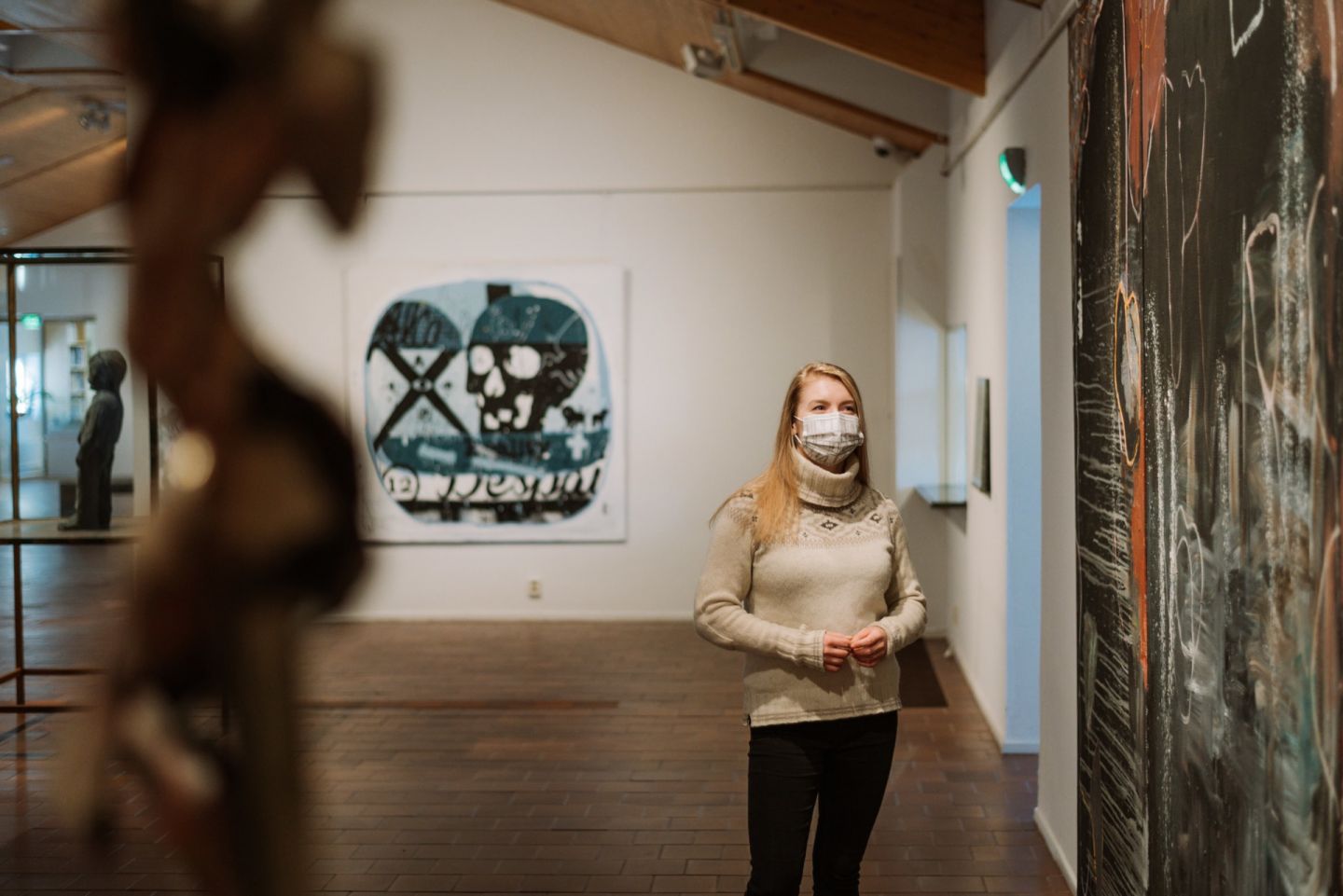 Photo by:
Visit Rovaniemi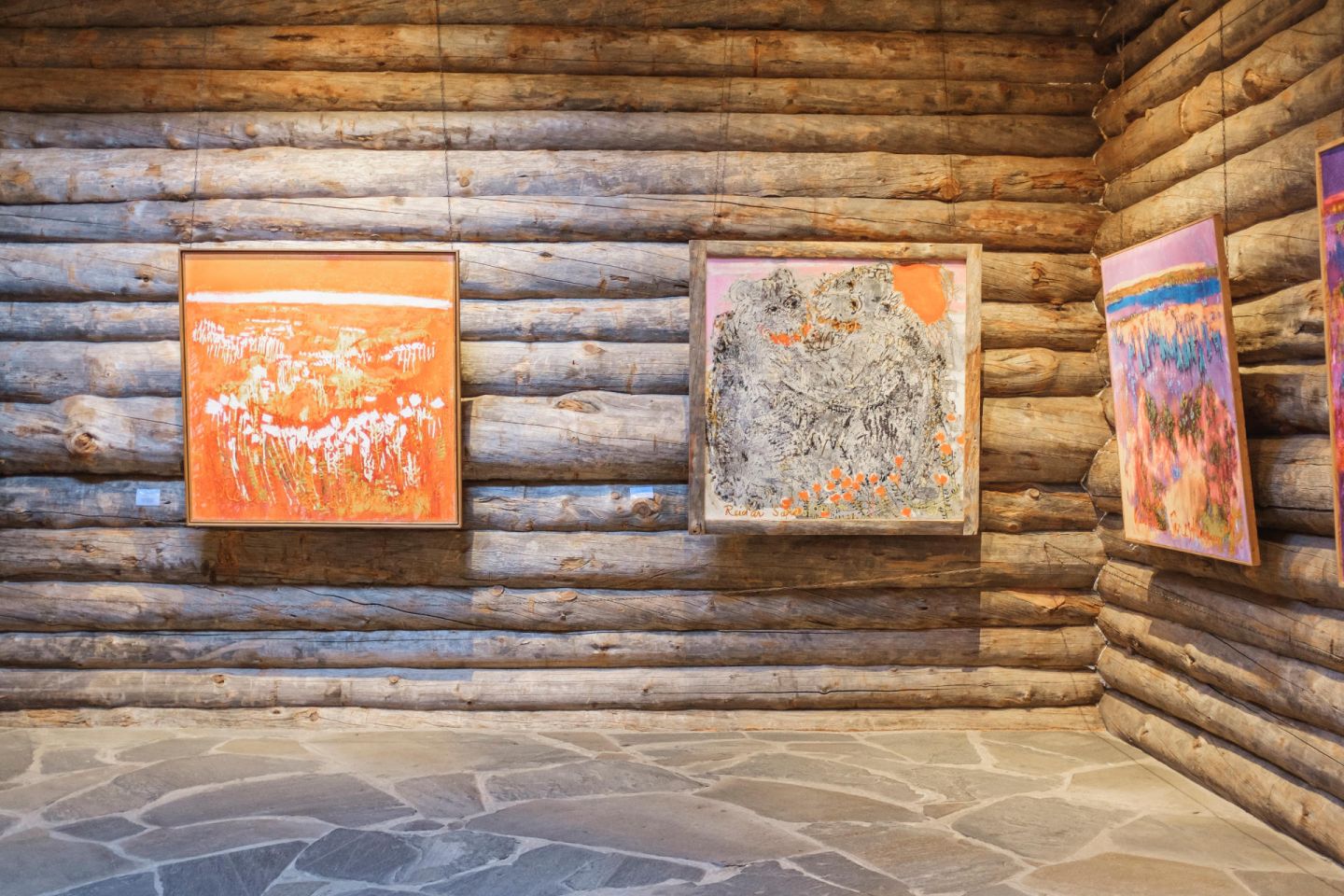 Photo by:
Adam Eronen Piper | Lapland Material Bank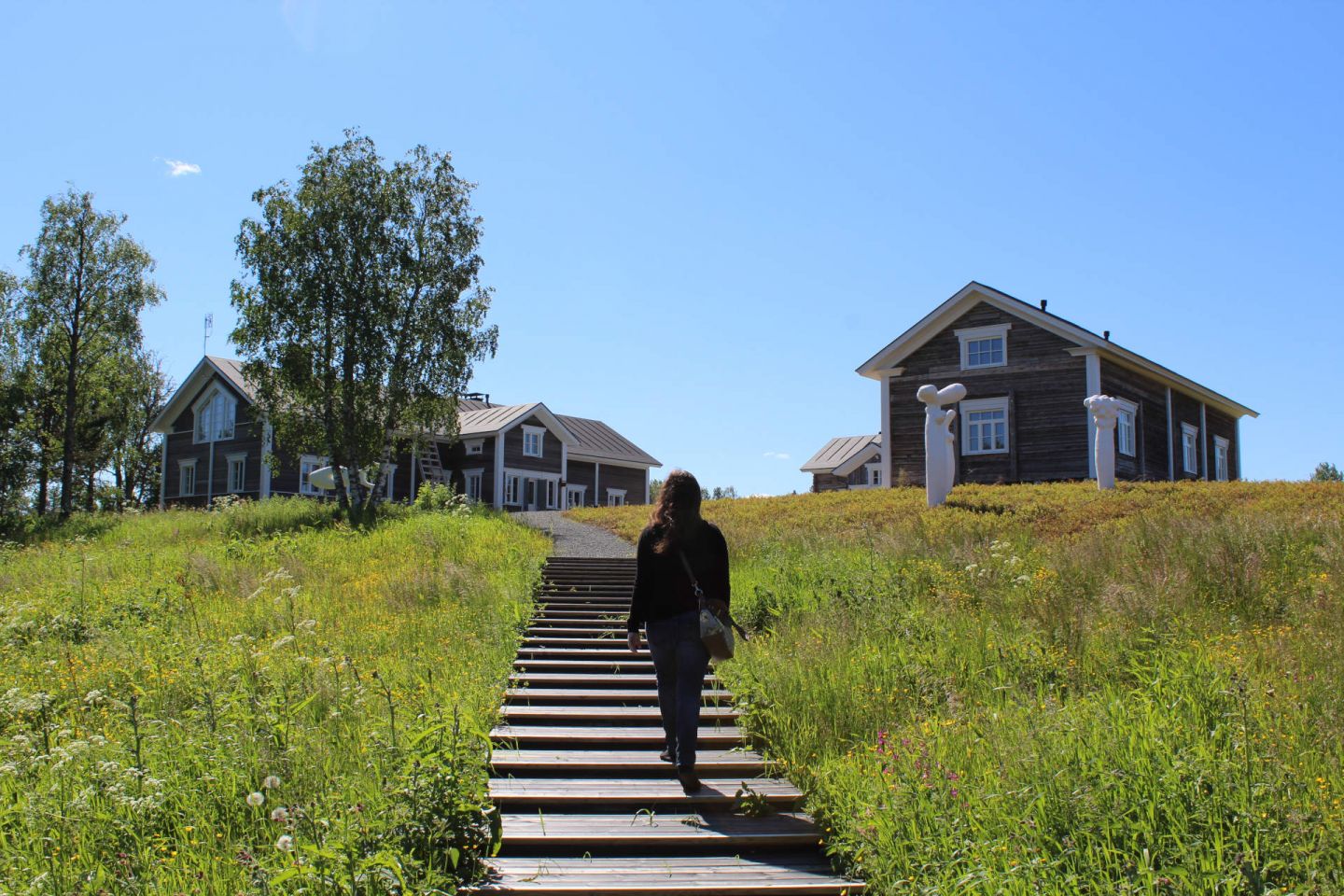 Photo by:
Asta Kiema | Posio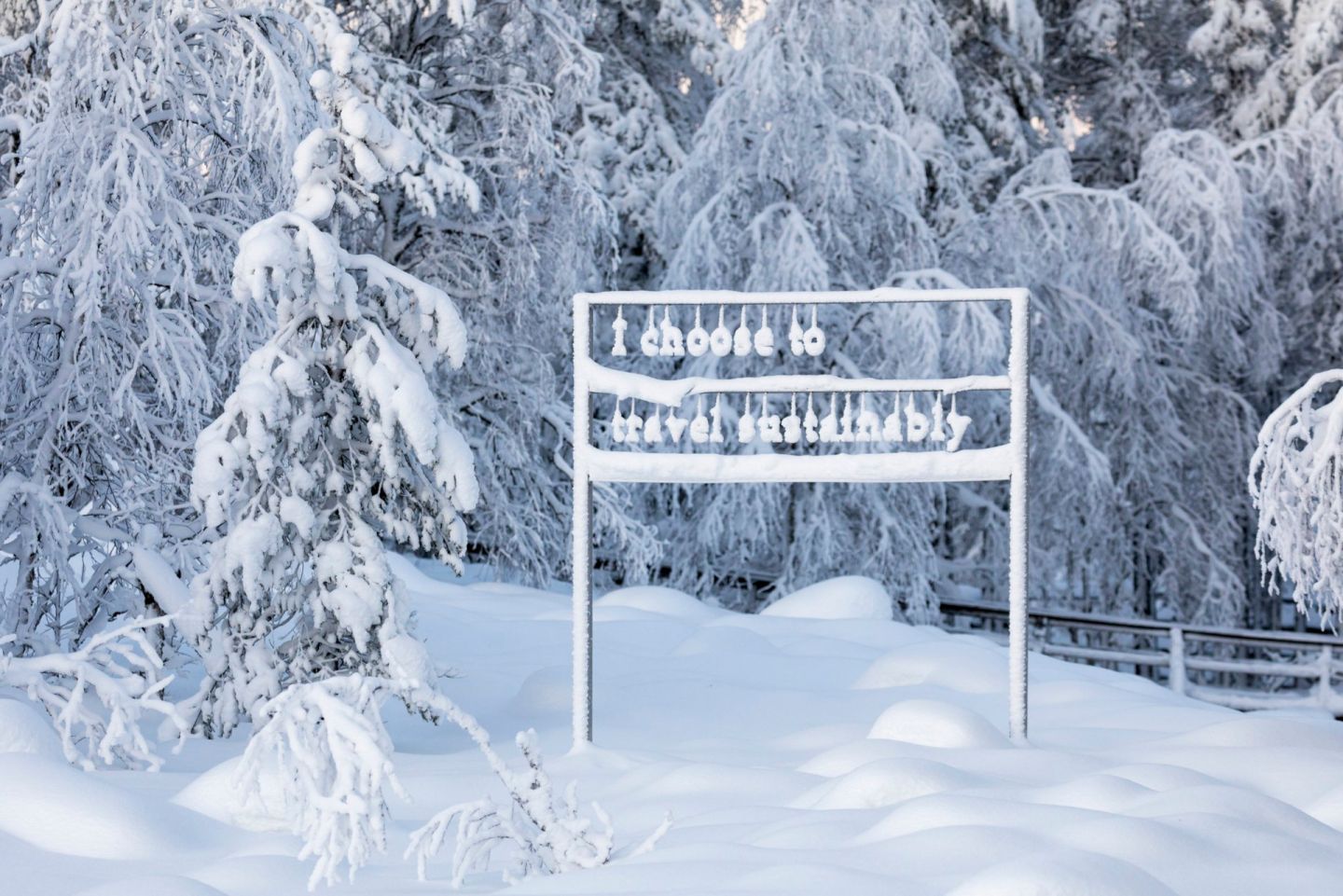 Photo by:
Marko Junttila | Visit Ranua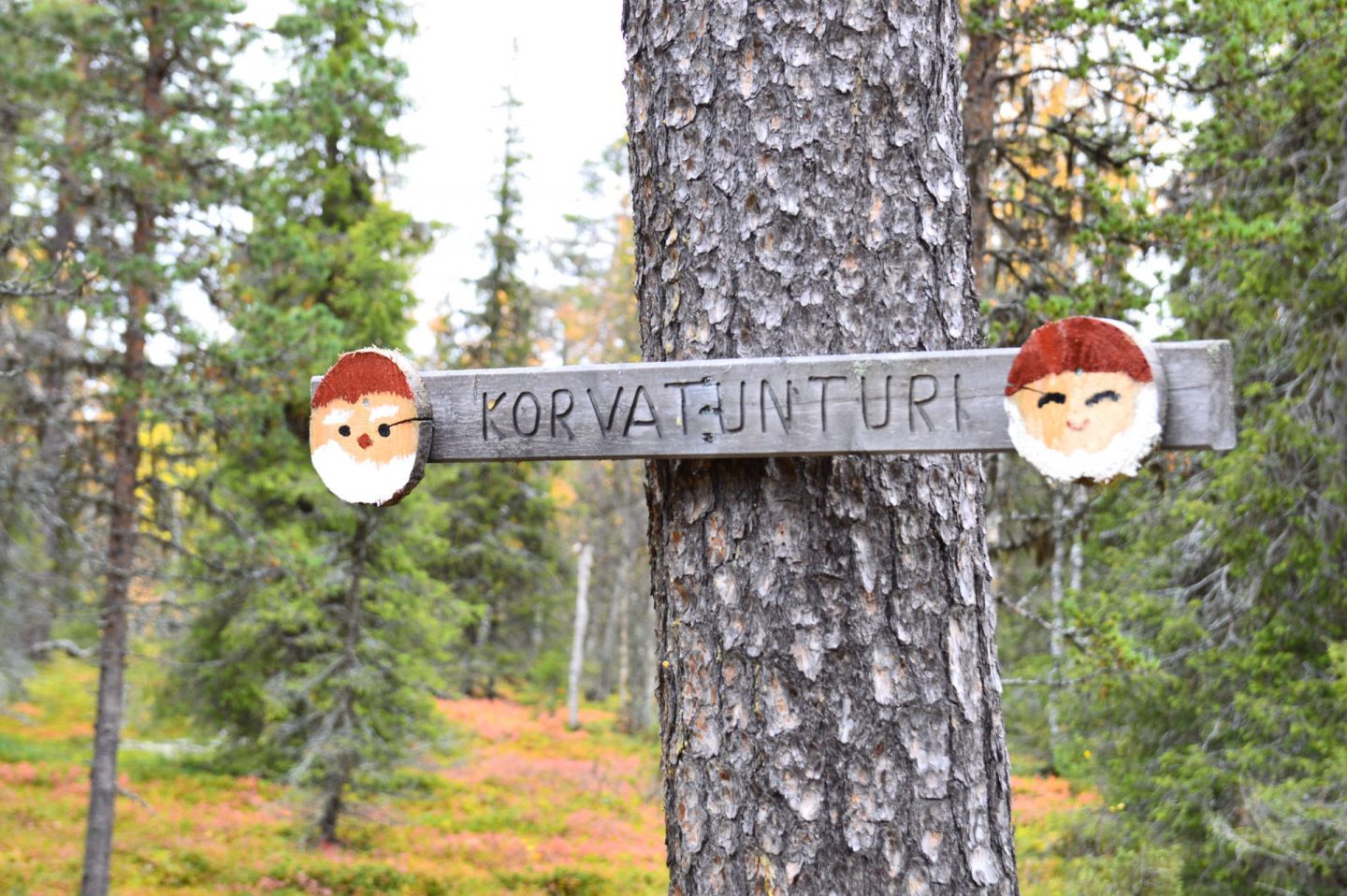 Photo by:
Visit Savukoski-Korvatunturi
Indeed, it's hard to live in Europe's only wilderness if you don't hug a tree every now and then. In Inari-Saariselkä and Utsjoki, you'll find Finland's largest national parks and protected* wilderness areas. Many of these areas are designated to preserve traditional Arctic ways of life.
* Remember: much of northern Lapland is protected areas, which limits your rights to, for example, hunt and fish. The Teno (Tana) River, for example, has strict guidelines about who can and can't fish there, and when it's permitted. It's always best to have a guide who can show you the best places for such activities, but can also make sure you're following local, regional and national laws and customs.
Exploring and just being in nature are such important parts of northern culture. In winter, it means survival and enjoying the warmth wherever and whenever you can. In summer, it's the unadulterated joy of hiking, biking and soaking up the Midnight Sun.
Finland's cultural cornerstone: the sauna
When talking Lapland and cultural habits, there's one thing you can't pass up: the sauna. Finnish sauna culture is so important and prevalent here that it was even added to the UNESCO Cultural Heritage List in 2020. Most holiday accommodations will offer a sauna of some kind, and there are public saunas across Lapland.
Immerse yourself in the sauna culture & experience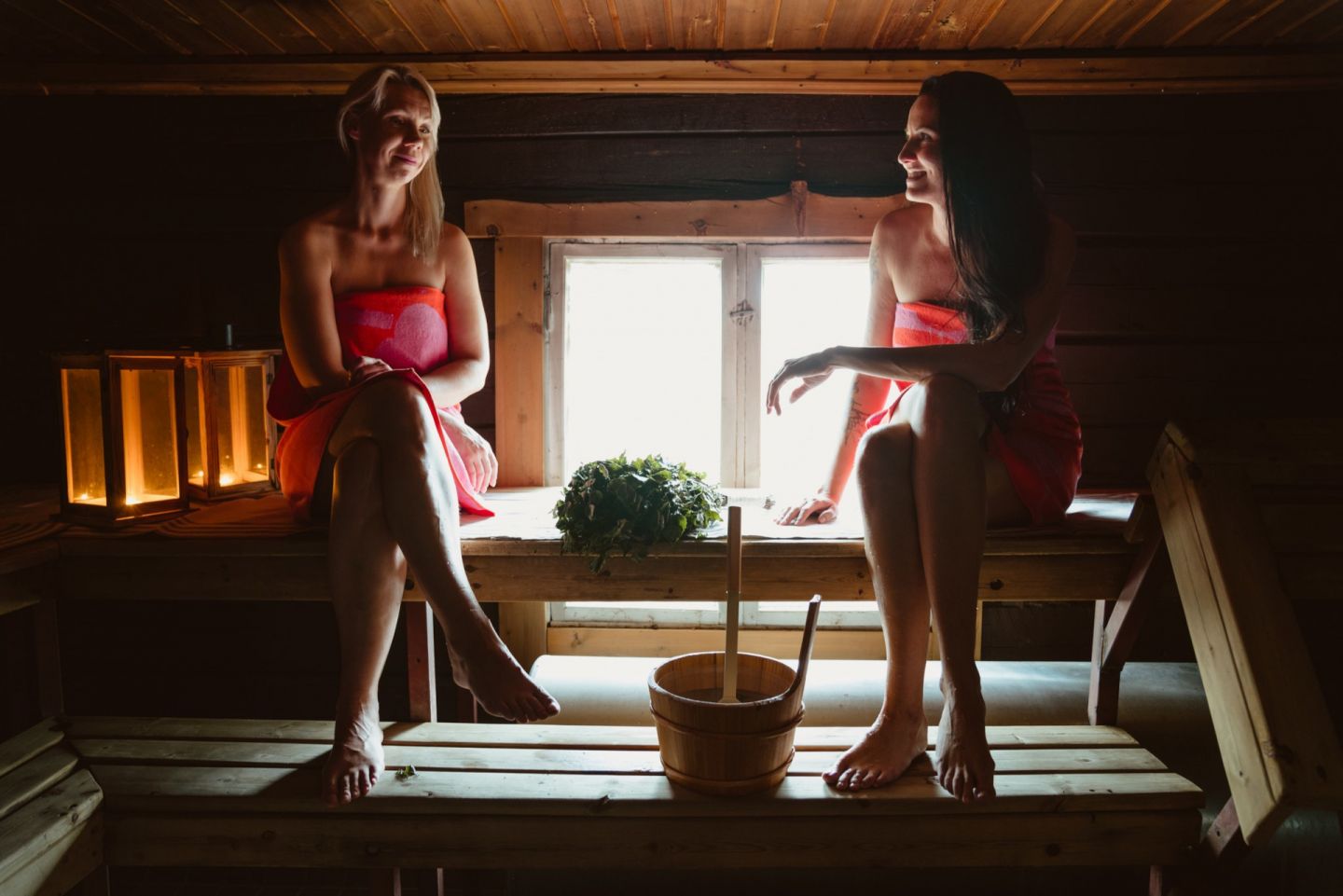 Photo by:
Visit Rovaniemi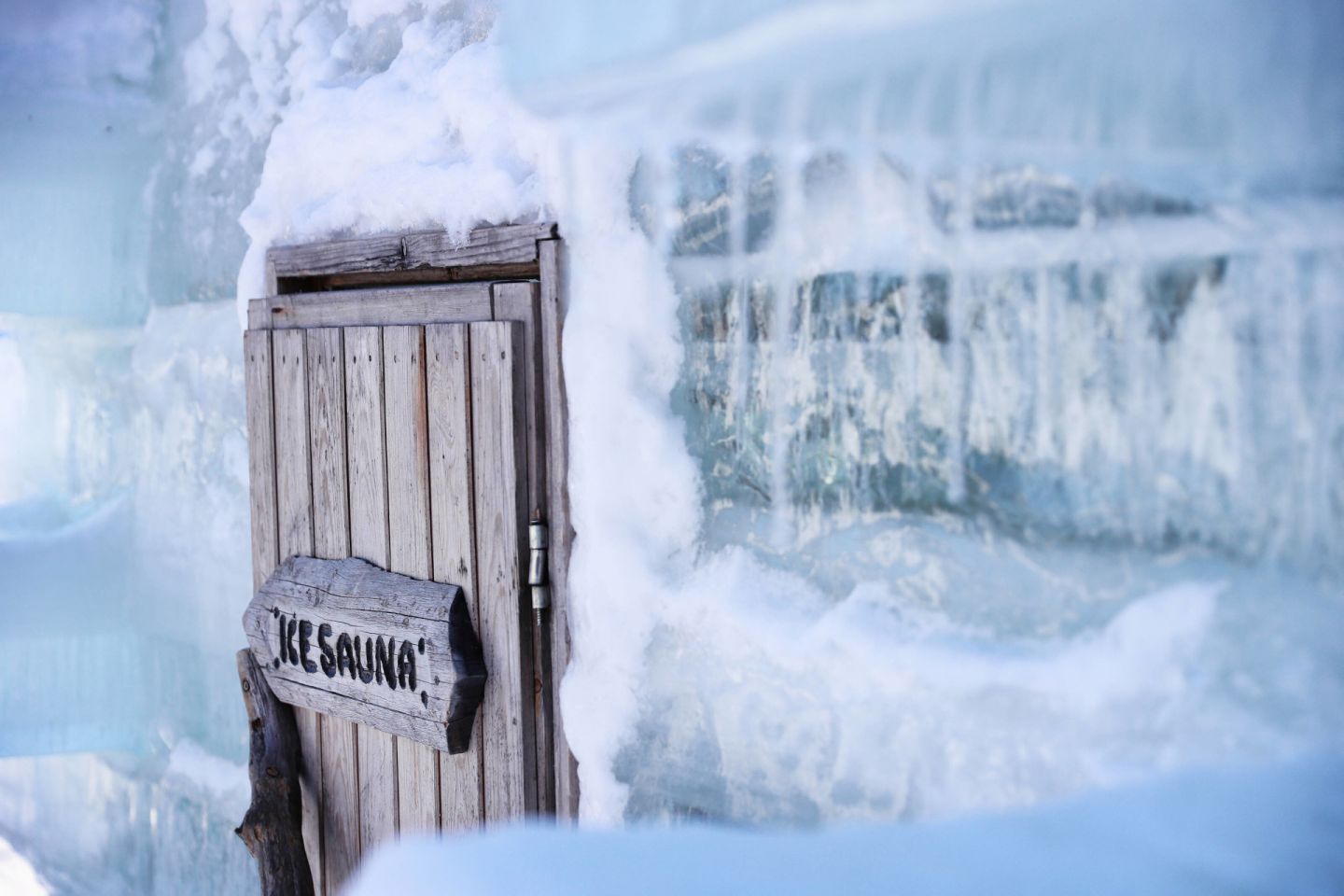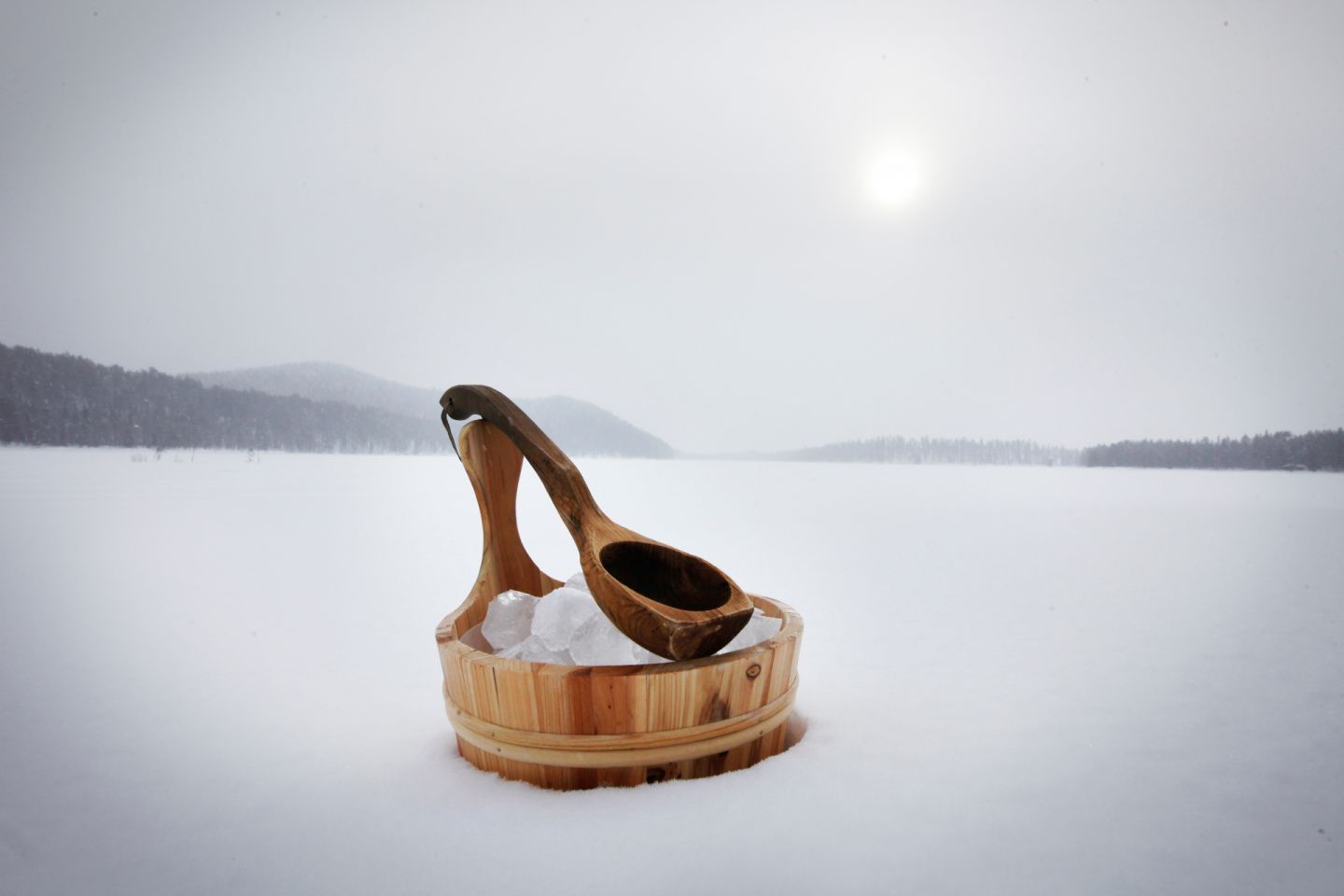 While the expressions of Finnish culture and Sámi culture may seem similar, the roots and inspirations are different. Sámi artwork, religious expression and ceremonial dress are distinct, drawing on traditions, customs and stories hundreds and thousands of years old. Finns are often considered much more "European," in their religious, artistic and ceremonial expressions. These have evolved over the years, along with other Nordic European cultures and southern European sensibilities.
For example, Rovaniemi offers museums of science, forestry, heritage and more, art galleries and culture houses as well as theaters, much as you might expect in any other European city, much less the capital of Finnish Lapland. And you can't mention Rovaniemi without talking Santa Claus and Christmas. Every winter, it seems that magic and snowflakes fall on the city blocks in equal measure.
Here's a sample of museums in Lapland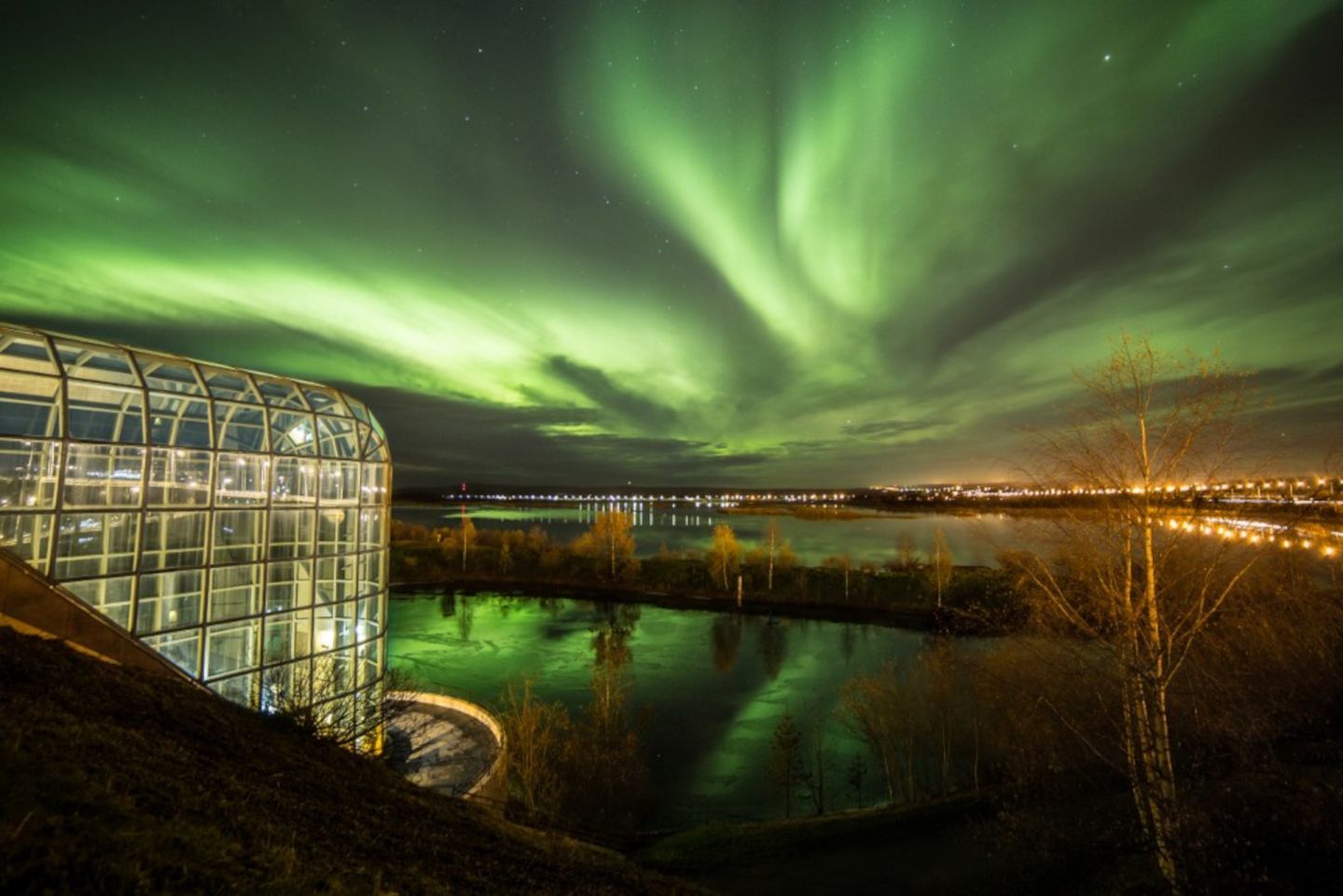 Photo by:
Pekka Salo | Visit Rovaniemi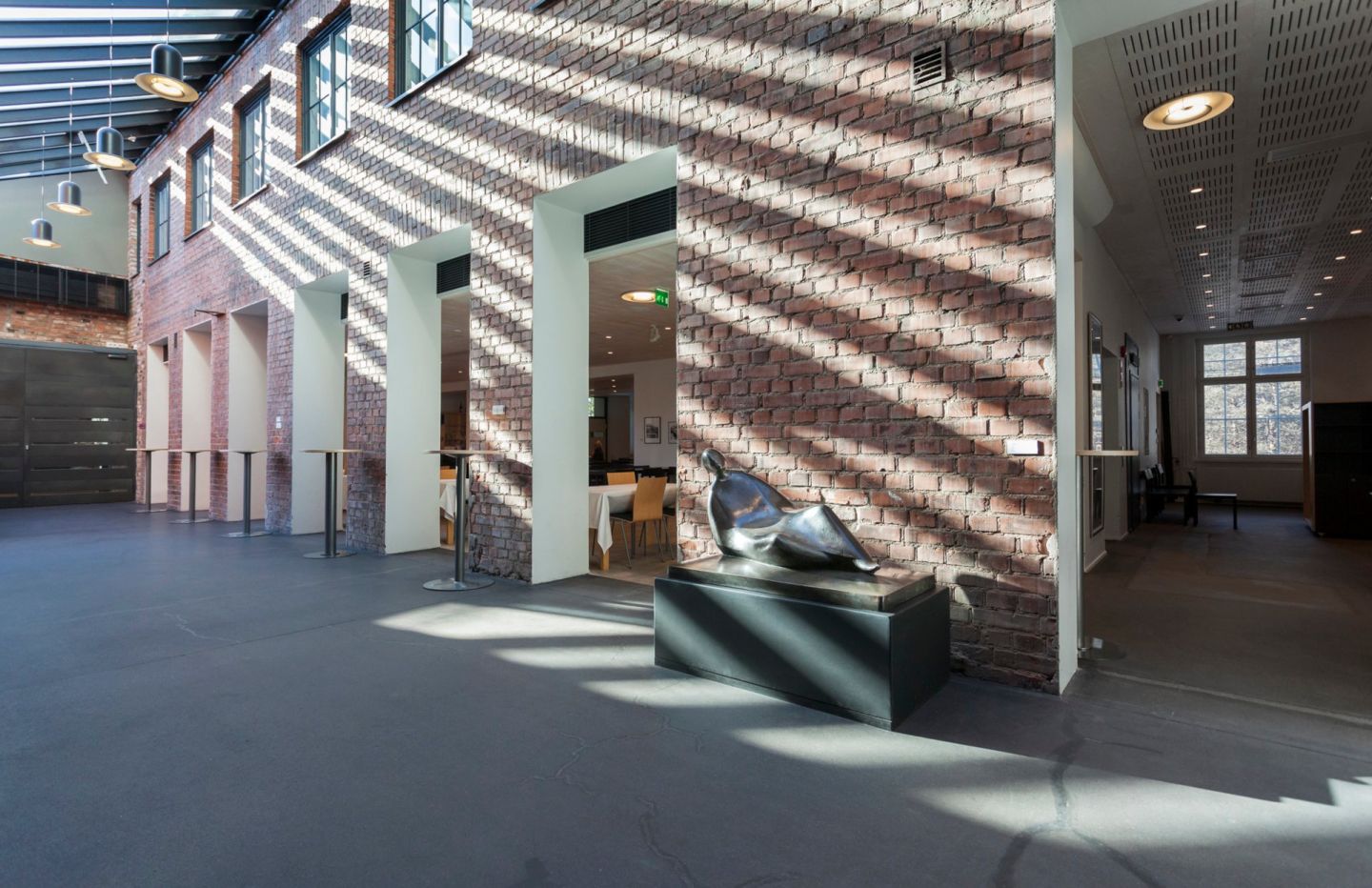 Photo by:
Visit Rovaniemi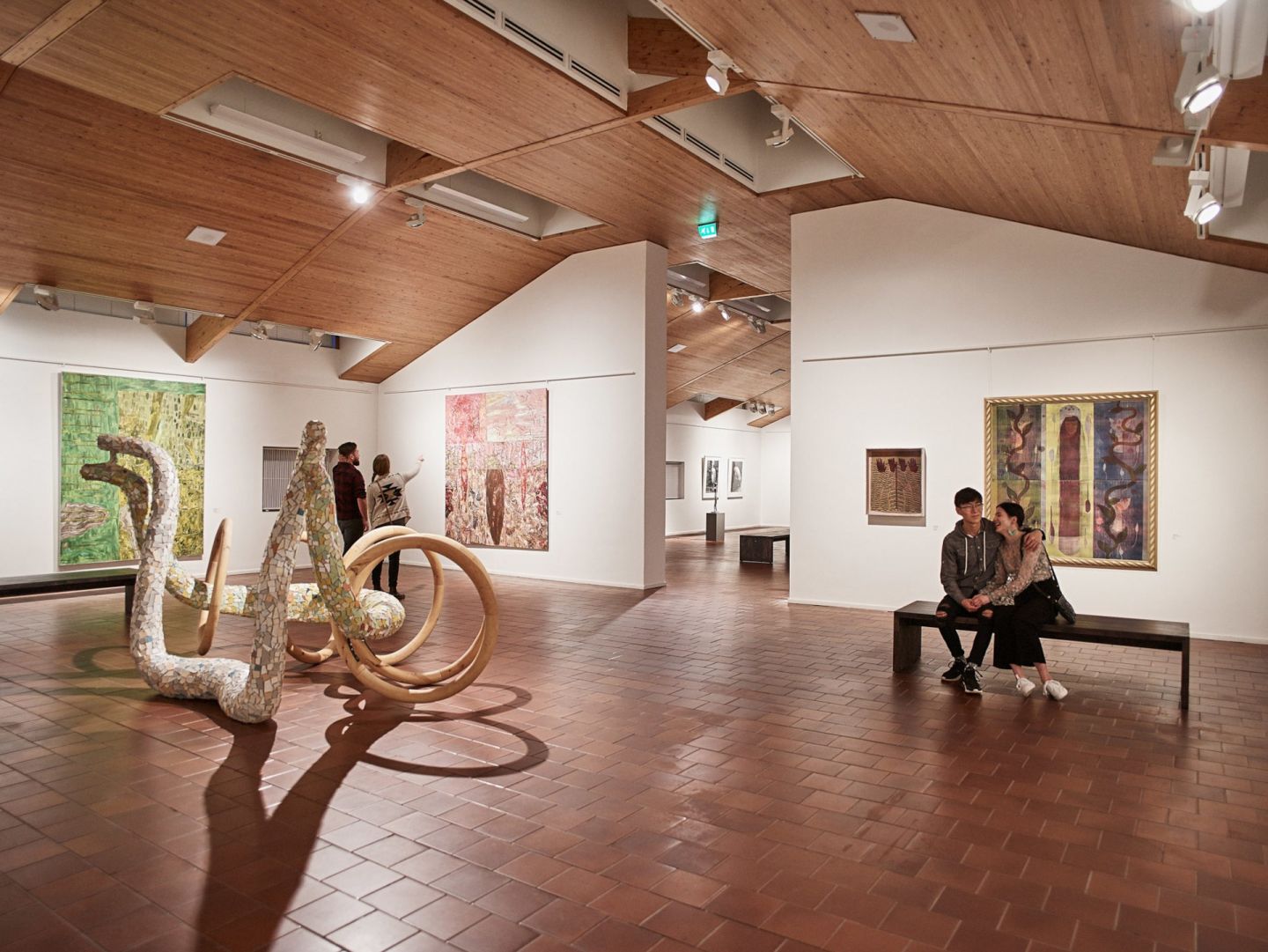 Photo by:
Visit Rovaniemi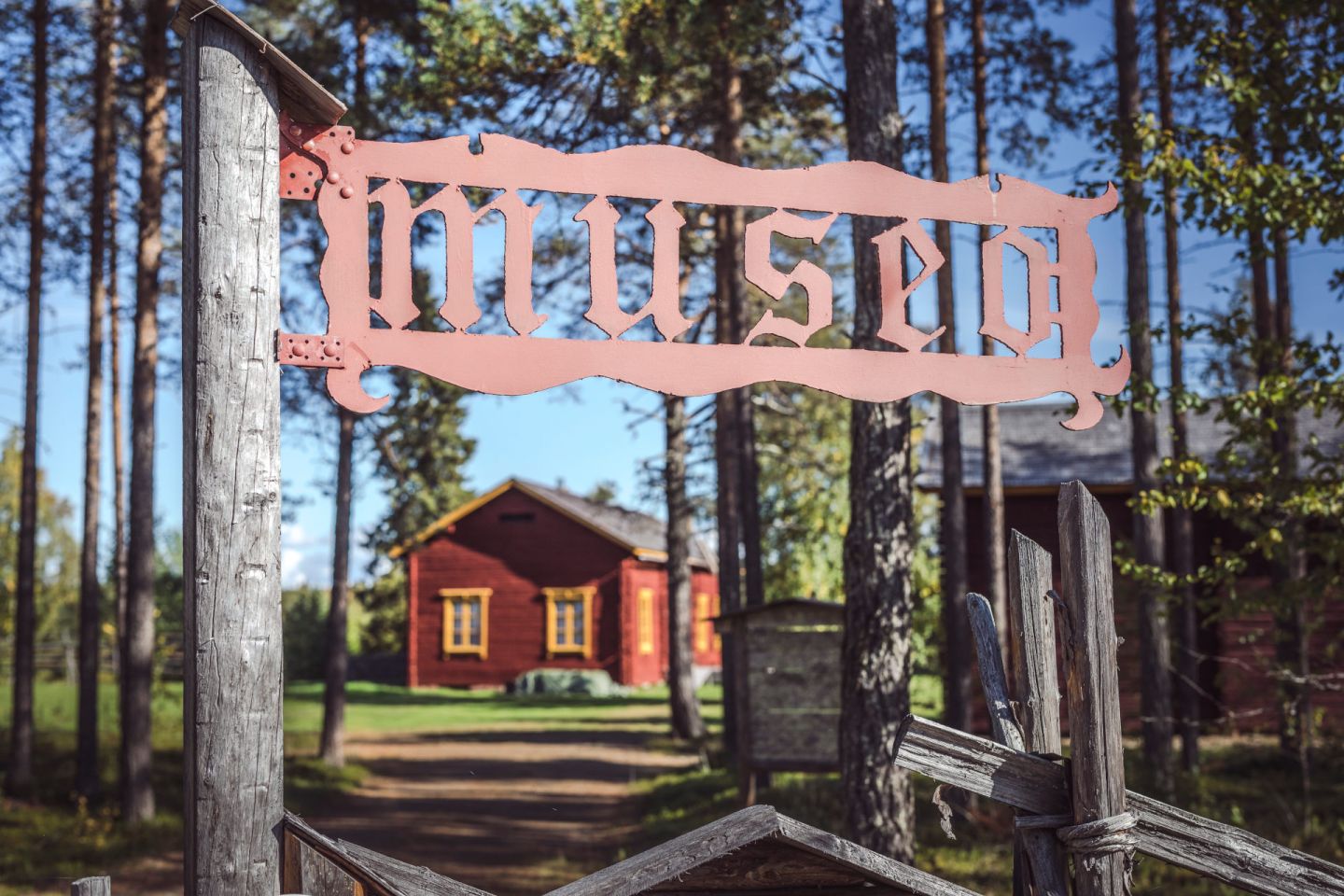 Photo by:
Jani Kärppä | Visit Sodankylä
And if history is your thing ...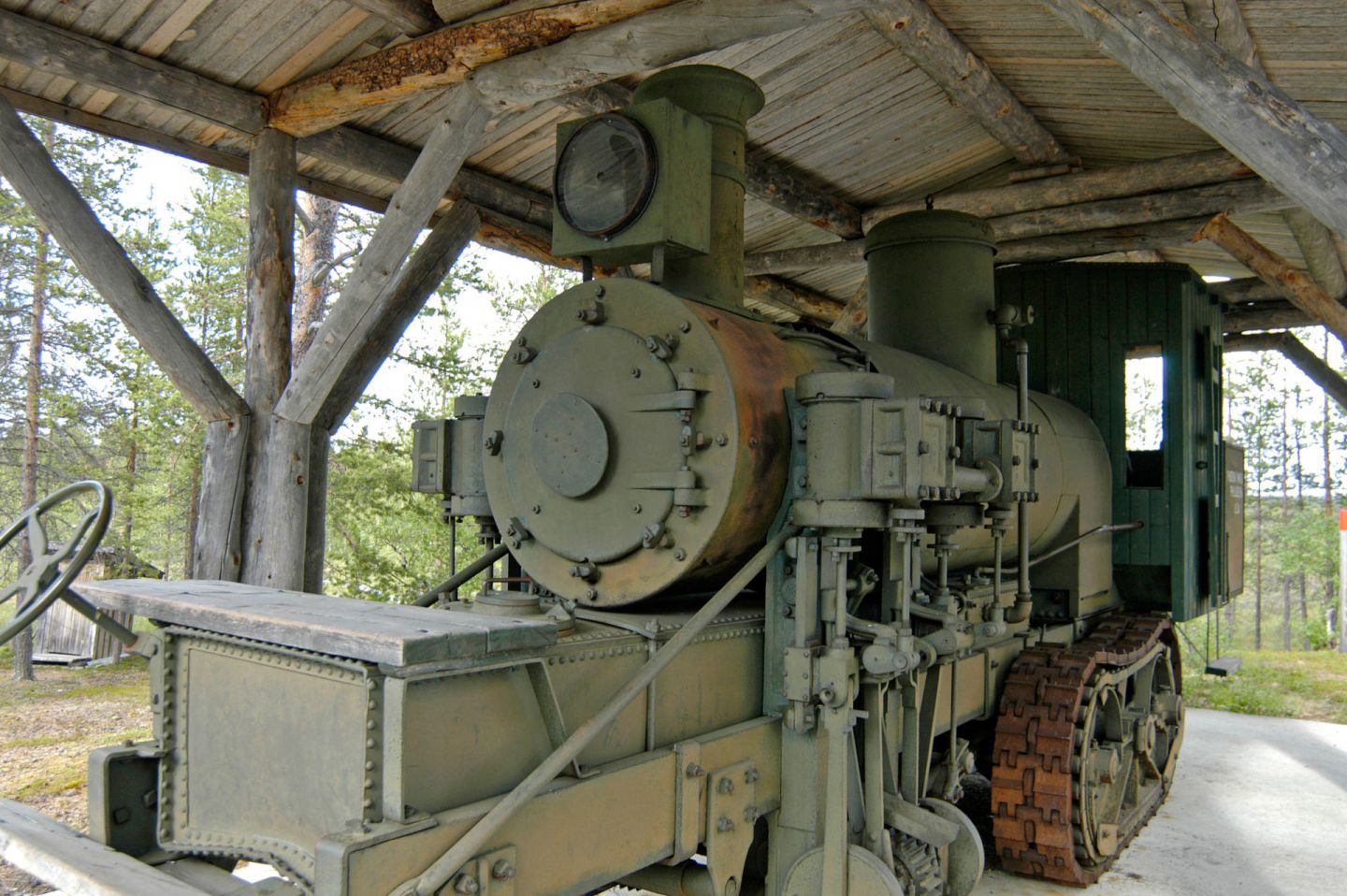 Photo by:
Visit Savukoski-Korvatunturi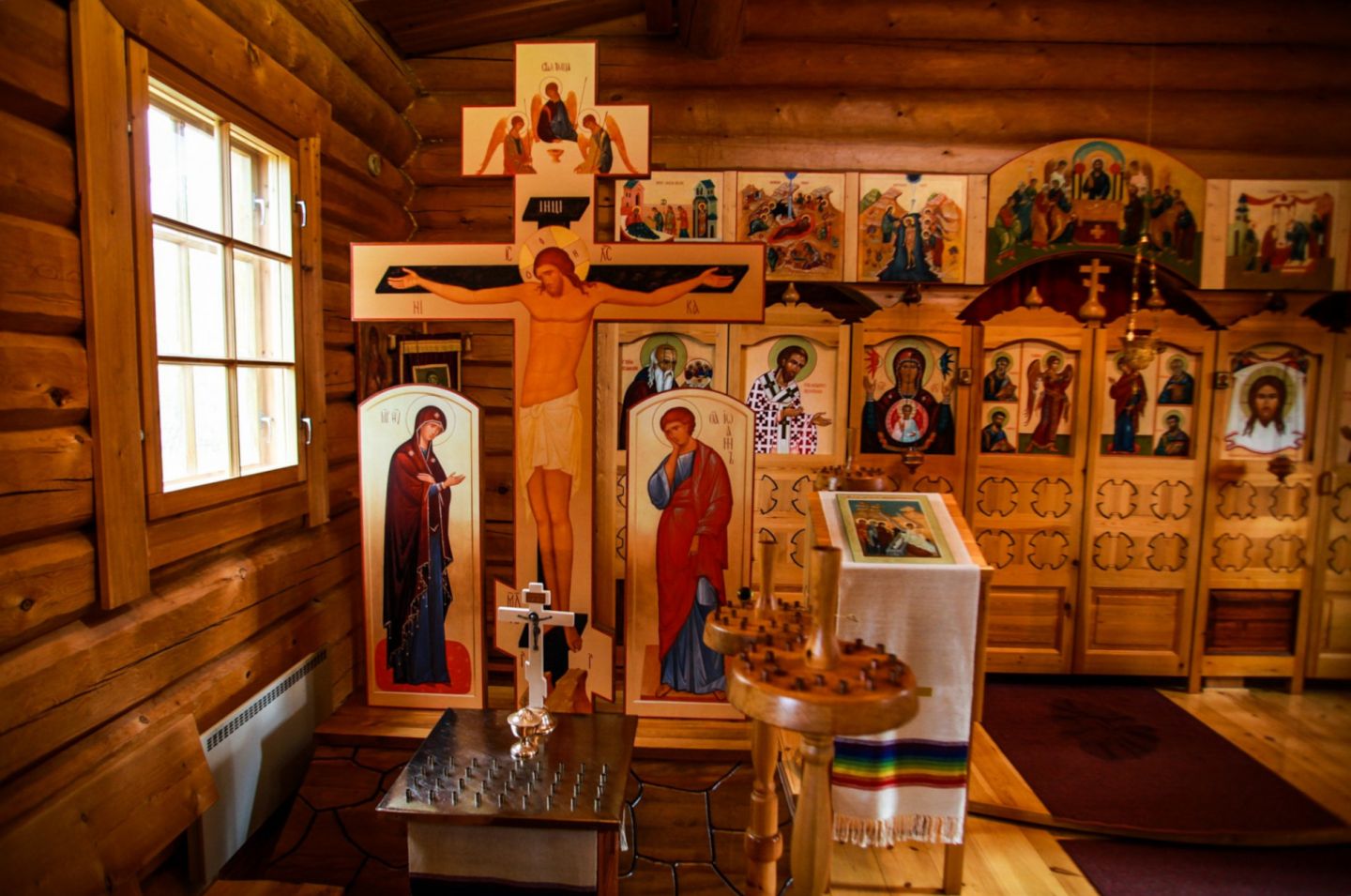 Photo by:
Inari-Saariselkä
Or maybe unique Arctic architecture?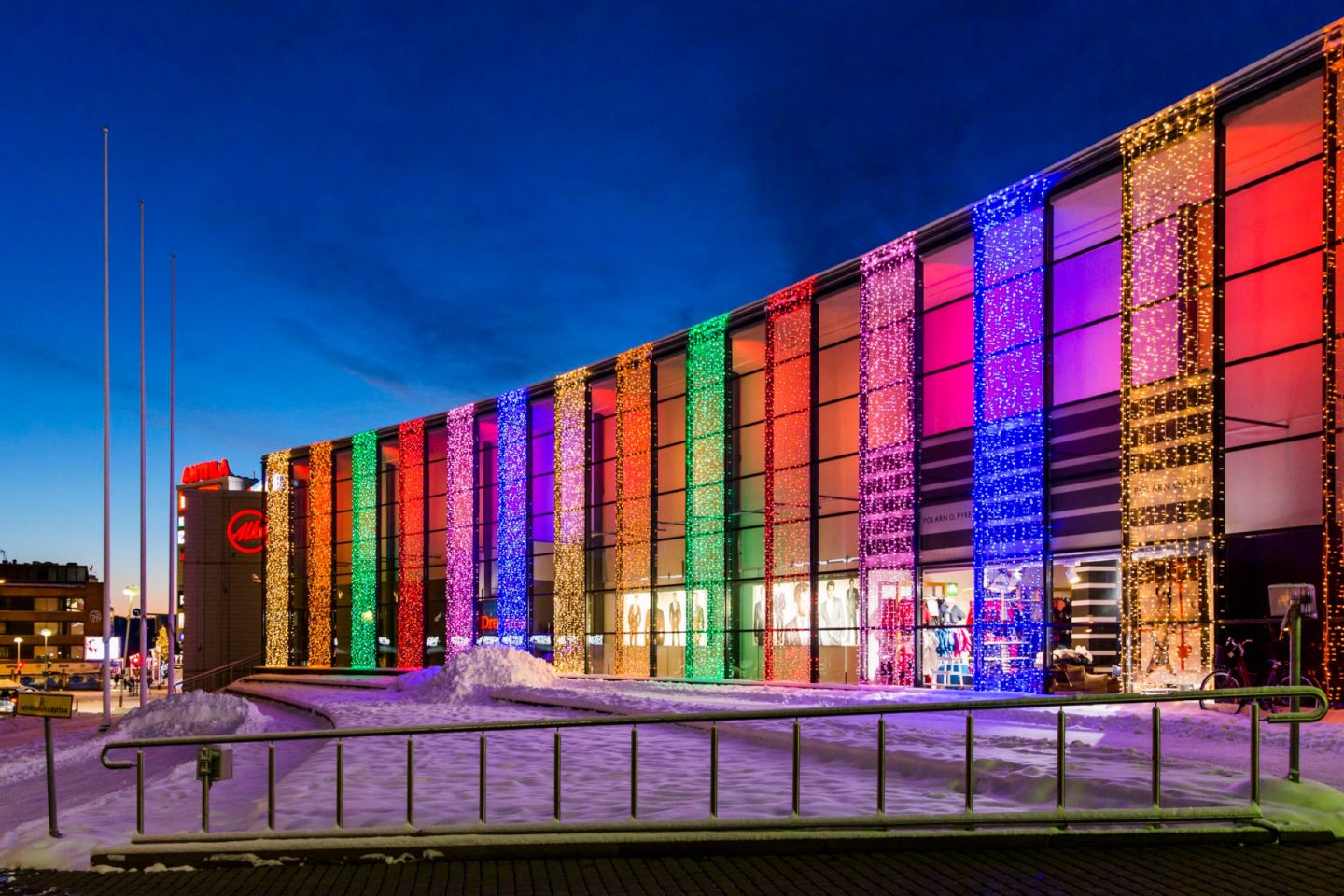 Photo by:
Visit Rovaniemi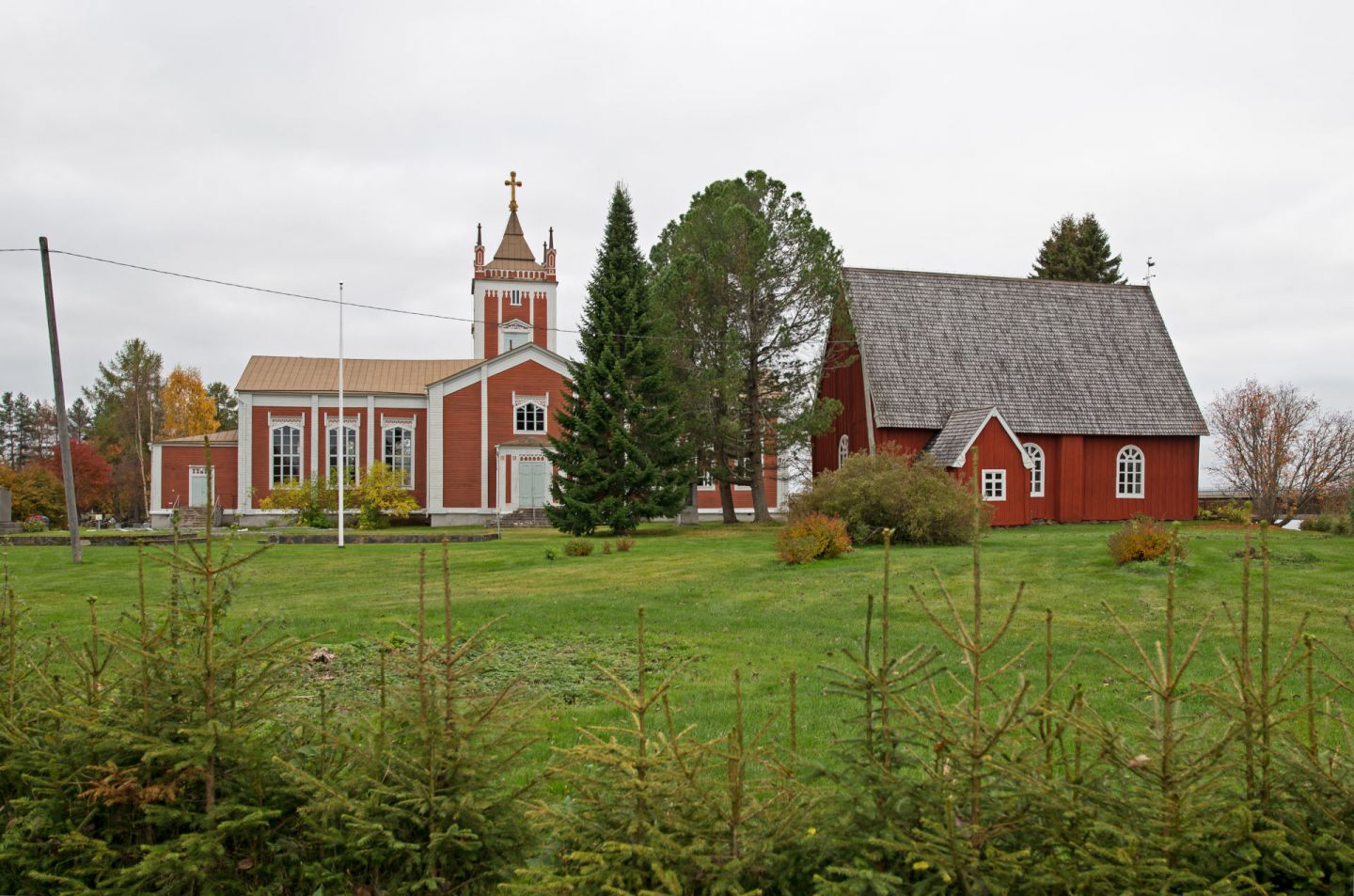 Photo by:
Terhi Tuovinen | Lapand Material Bank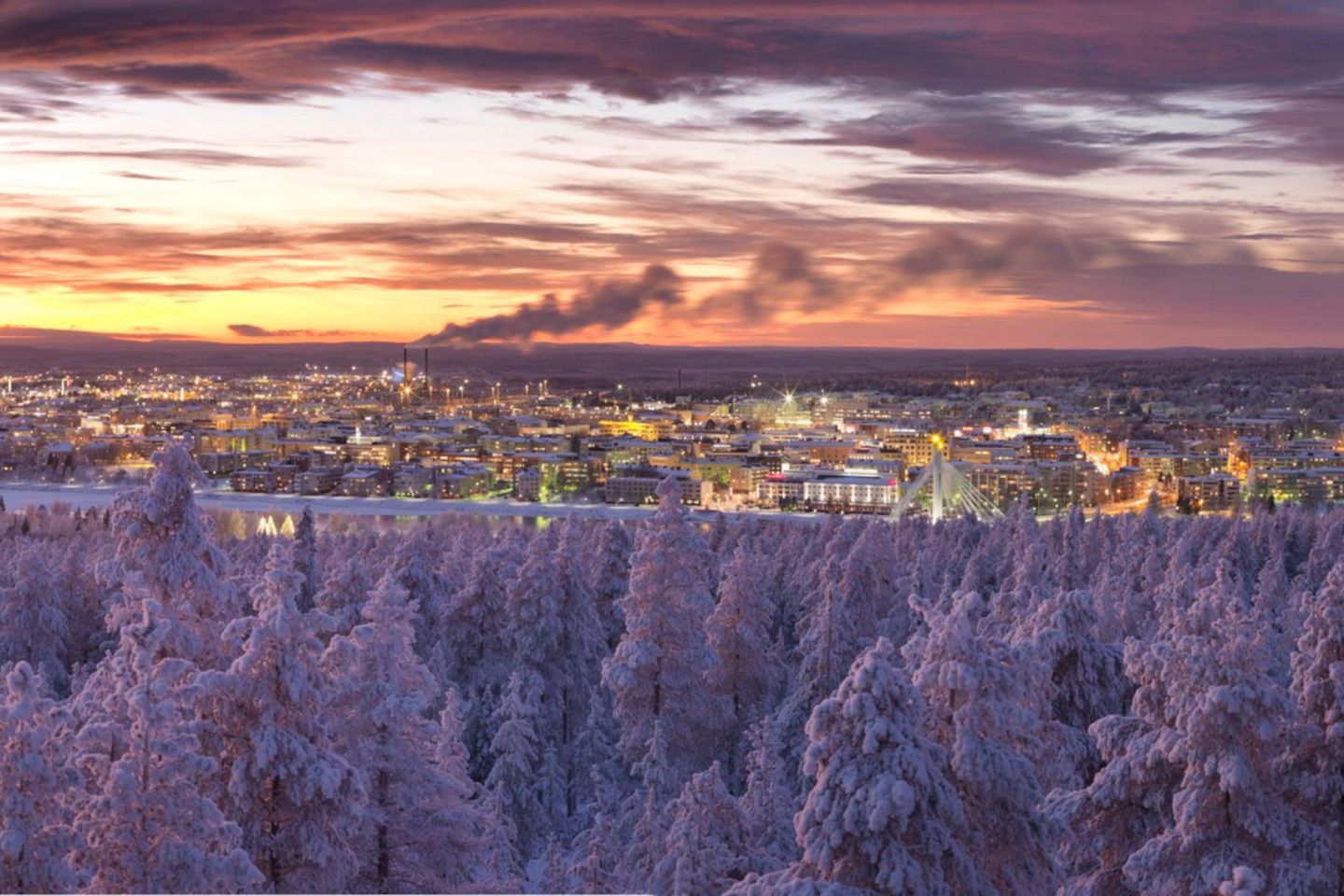 Photo by:
Visit Rovaniemi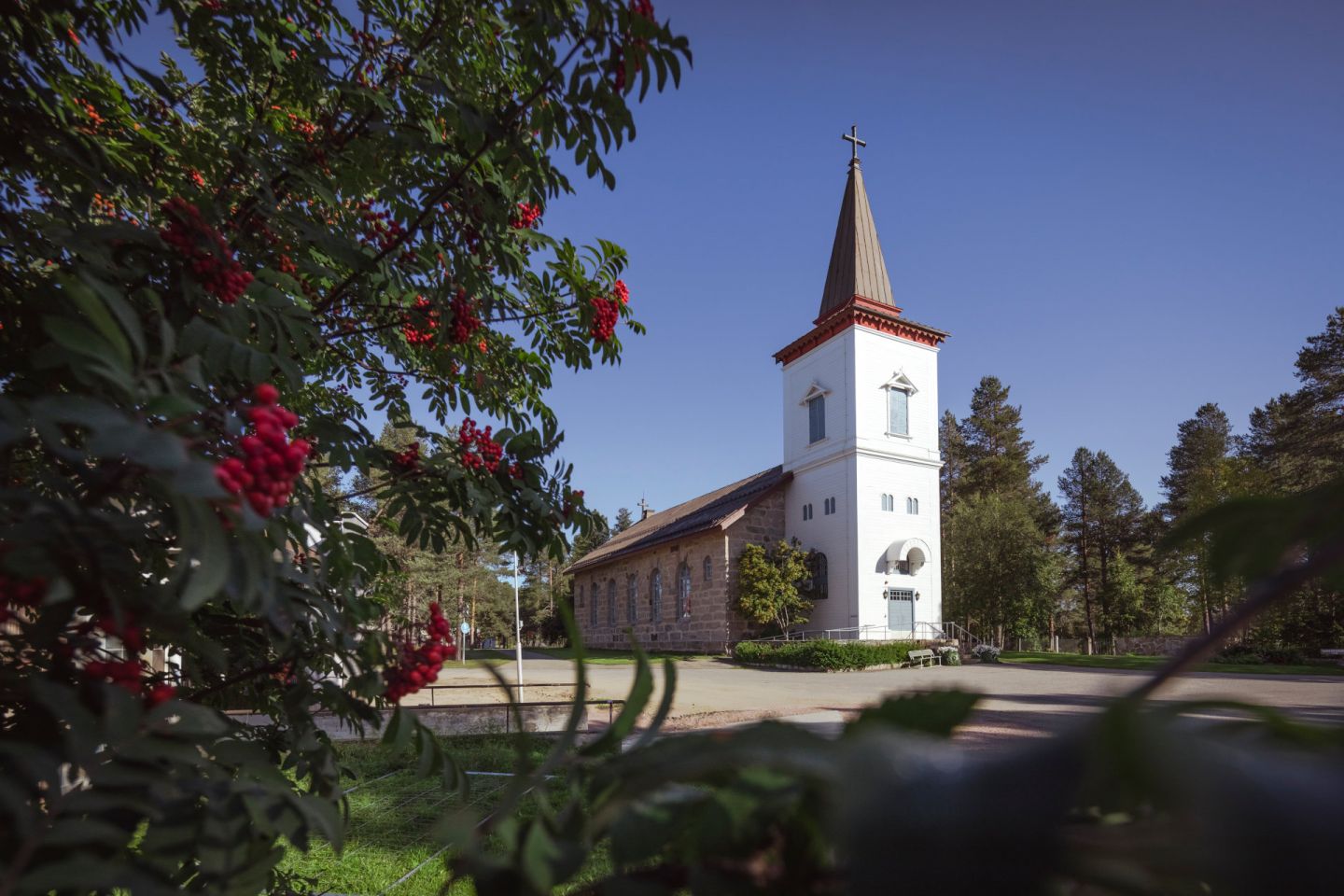 Photo by:
Jani Kärppä | Visit Sodankylä
Off-season (obviously)
As alluring as Christmas is, the best time to visit Lapland for culturally-rich experiences is the off-season, which usually translates to any time after the Christmas holiday rush. In late winter, you can join Finns from all the country as they visit ski resorts like Ruka and Pyhä for their hiihtoloma (literally: ski holiday). In summer, spend a few days in the far north with Sami reindeer herders as they corral their herd and earmark all the newborn rudolphs. The unending days of July and August are perfect for climbing the fells and visiting the ancient Sami holy sites like Noitatunturi. Go with a local guide and learn the history behind the names—every fell, bog and forest seems to have its own story. And when autumn descends on Lapland like a colorful tapestry, you won't be the only person at Pyhä-Nattanen* with your camera out.
* Pyhä-Nattanen is a protected area, and it's important to always stay on the trail and follow the rules laid out by the Forest Administration (Metsähallitus).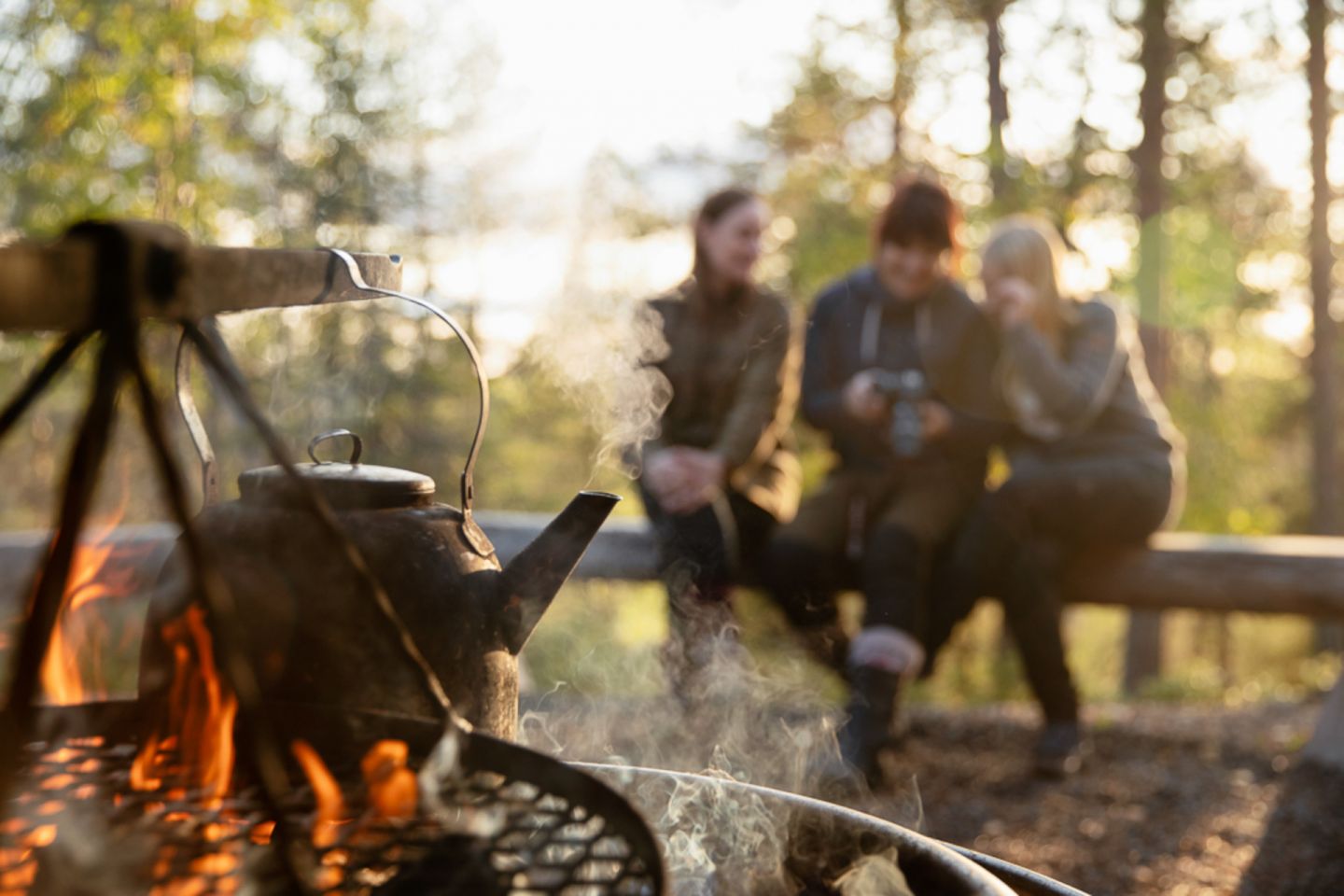 Photo by:
Harri Tarvainen | Ruka-Kuusamo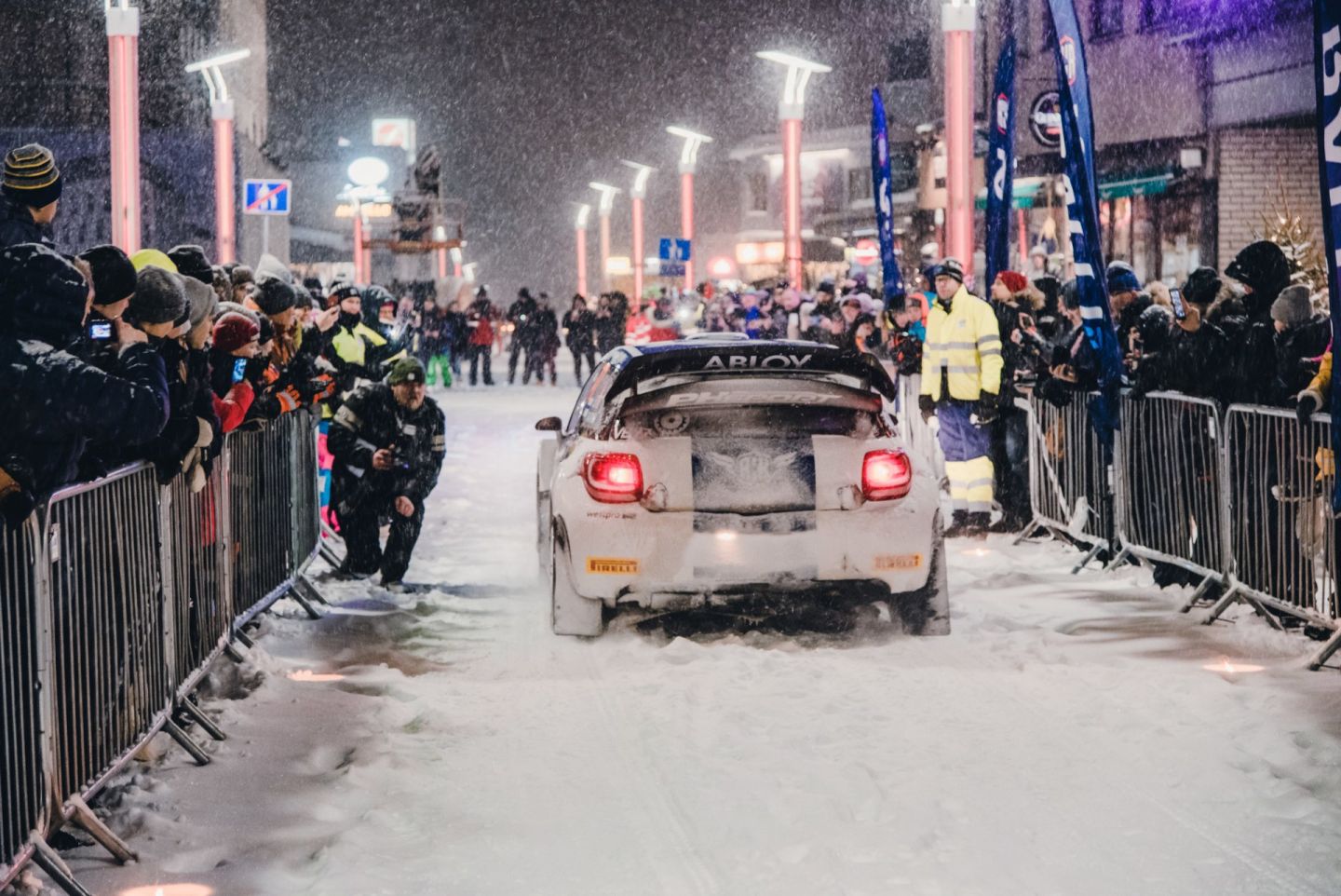 Photo by:
Visit Rovaniemi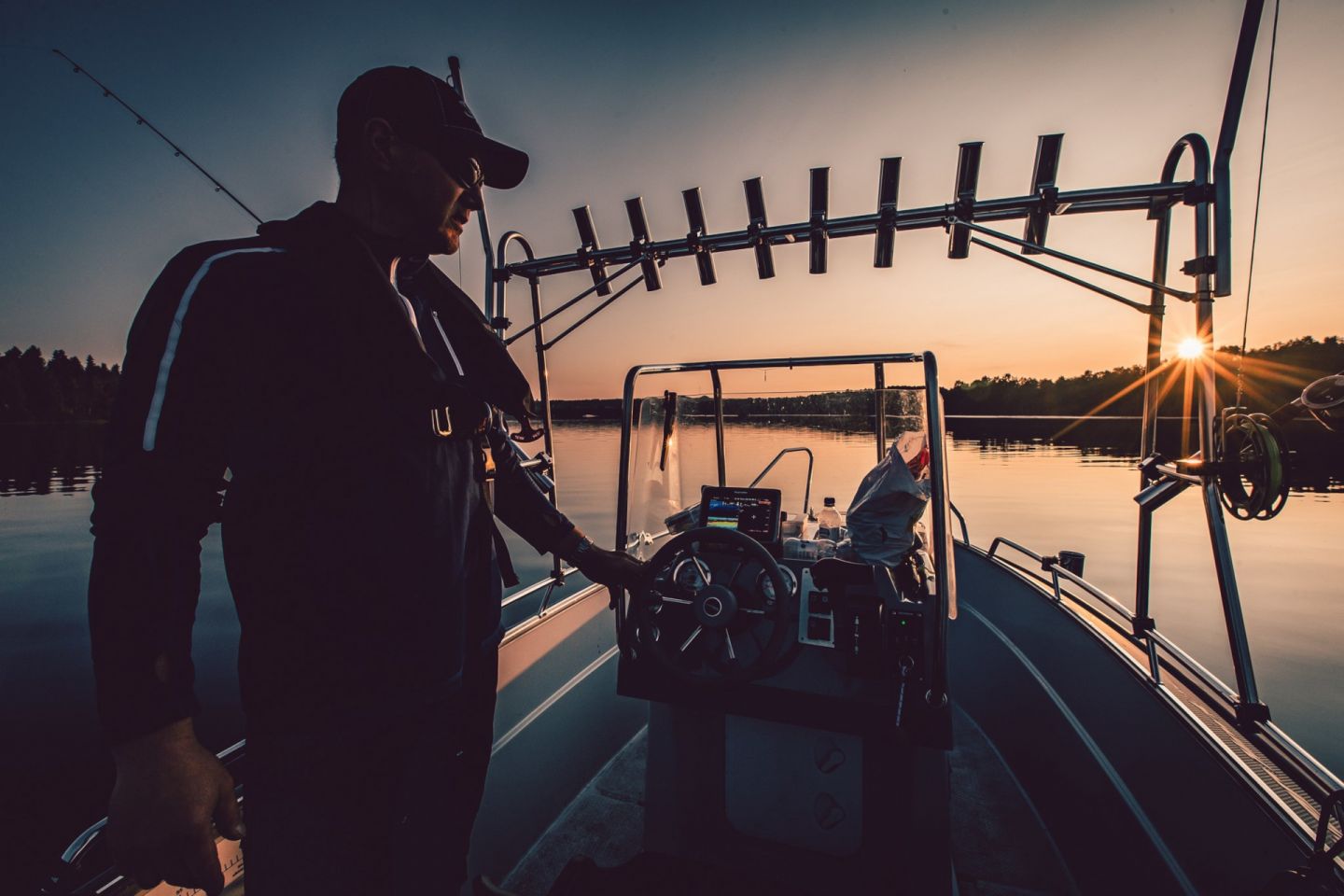 Photo by:
Alex Kuznetsov | Visit Rovaniemi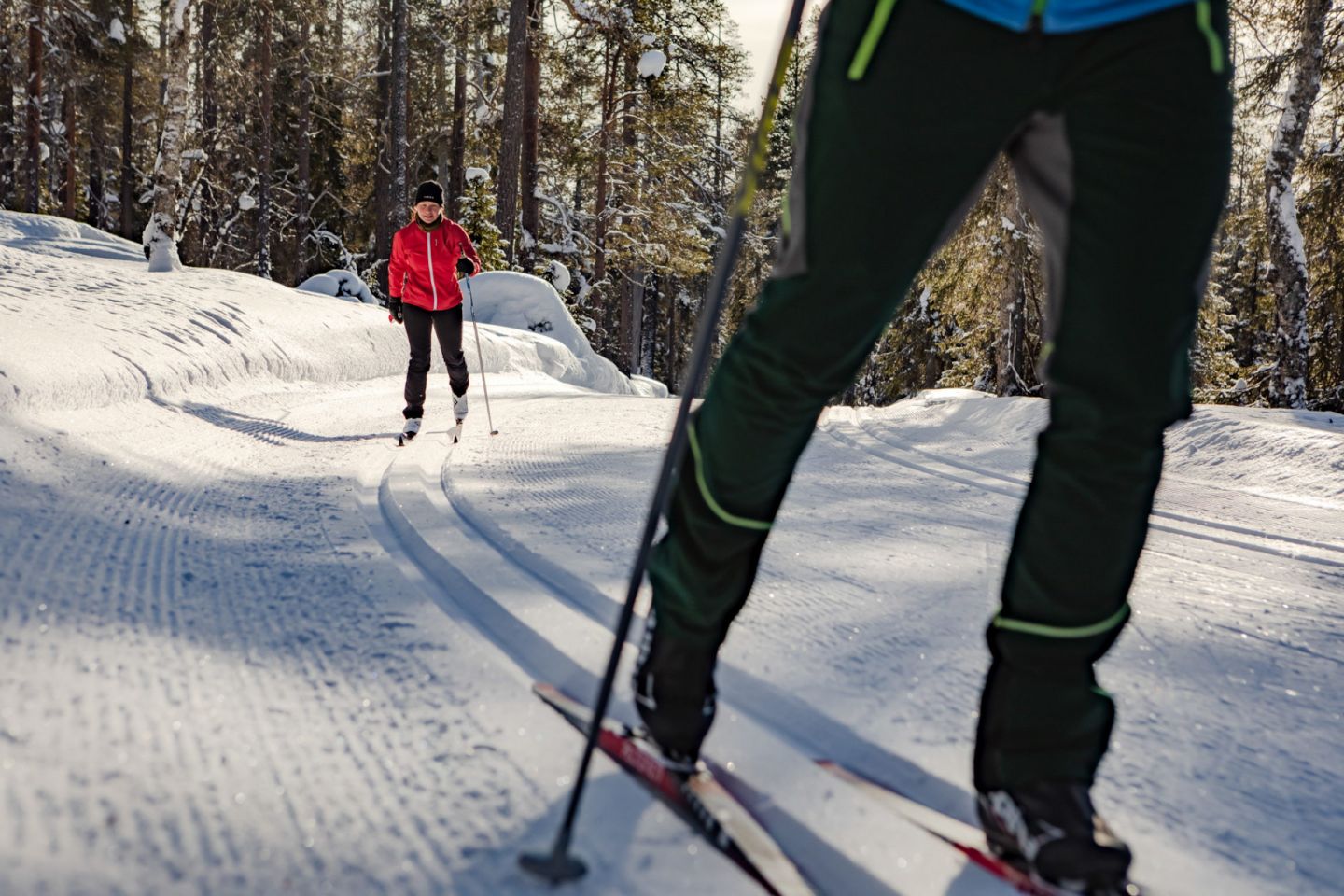 Photo by:
Kota Collective | Pyhä-Luosto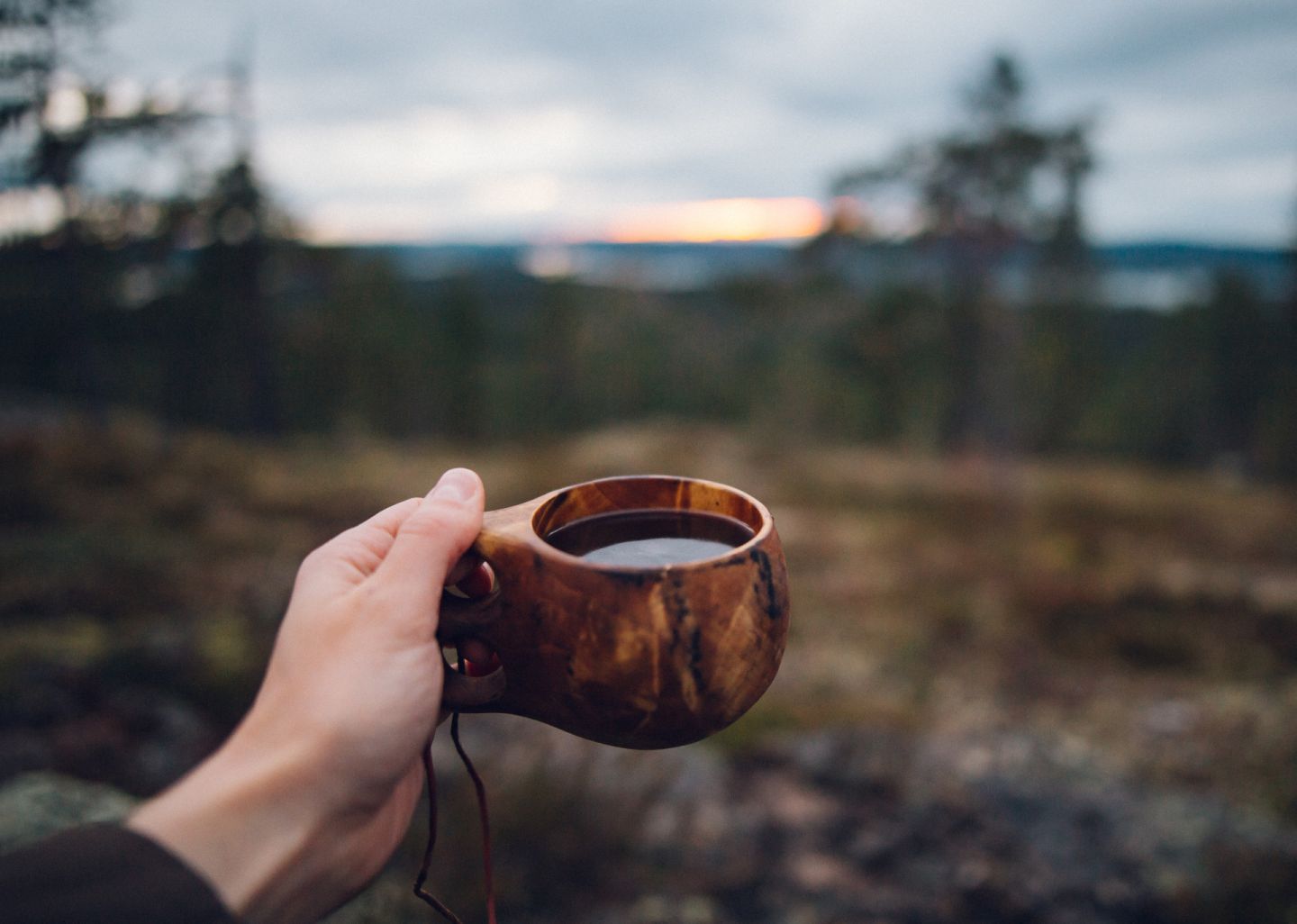 Photo by:
Terhi Tuovinen | Lapland Material Bank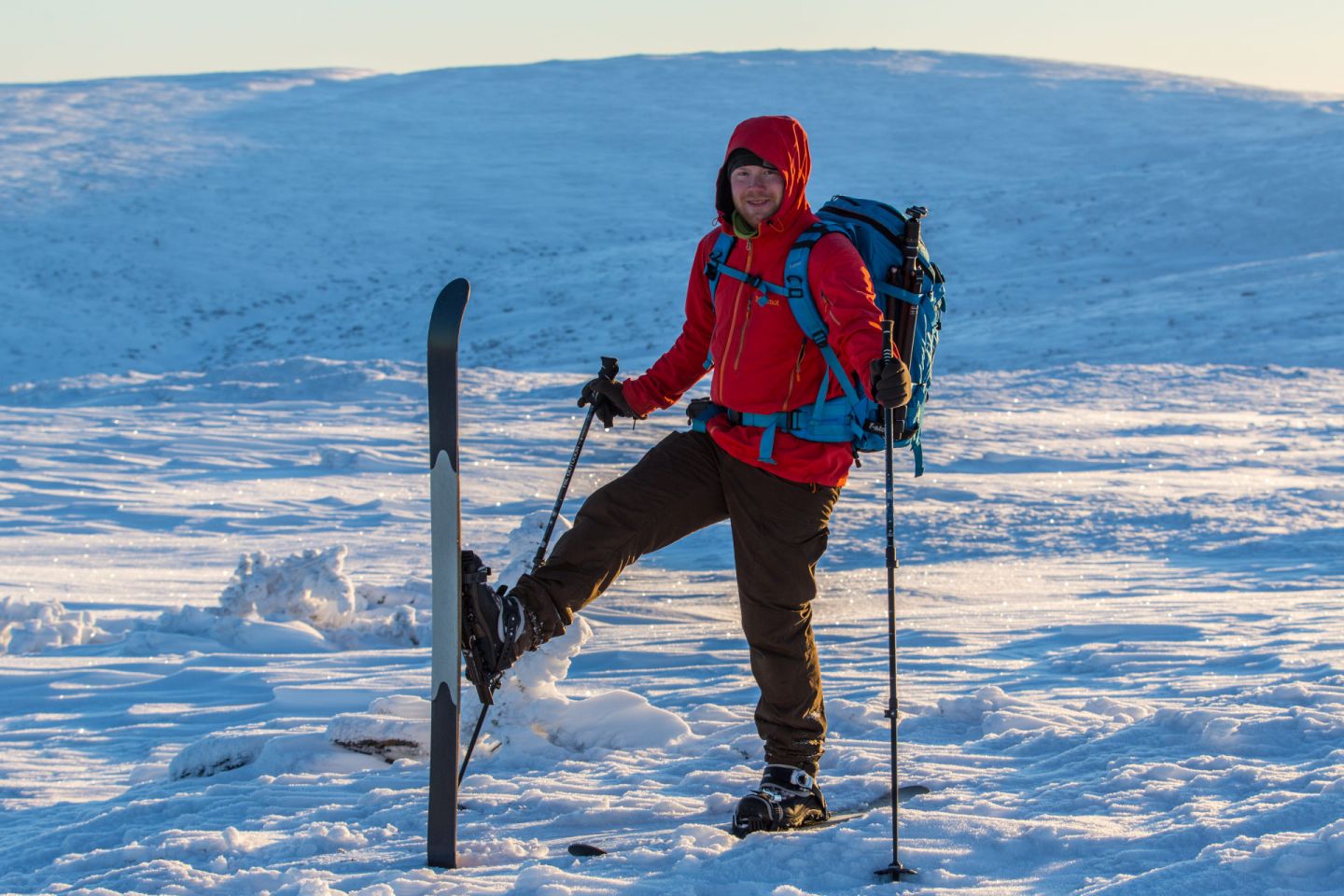 Photo by:
Pertti Turunen | Metsähallitus
Photo by:
Eeva Mäkinen | Lapland Material Bank
Culturally & Socially Sustainable Tourism
Cultural tourism and culturally sustainable tourism are the same thing, right? Well, not exactly … The cornerstone to culturally sustainable tourism is cultural sensitivity. Cultural sensitivity creates the bridge that connects local communities and travelers. This is why it's crucially important that you choose local service providers staffed by locals for your excursions, adventures and experiences.
Culturally sensitive tourism operators will provide guidance on what preparations you need before you visit a community, actions you should take while there, and what you should do after your visit. A trip to Lapland is not a trip to the movie theaters—your visit is meaningful to us, and if we do our jobs right, meaningful to you too.
For example, in northern Finland, reindeer sledges, Finnhorses and good ol' bipedal locomotion (snowshoes, forest skis) are the traditional ways to get around, while snowmobiles are a modern exciting solution embraced by many northerners. Reindeer and Finnhorses are important cultural companions. Finnhorses are the only breed of horse fully developed in Finland, combining characteristics of both riding and draft horses. The history of the breed began in the 13th century, and farms in Ranua and Kemijärvi keep the breed strong and thriving.
Reindeer are an animal that lives almost exclusively in the Arctic, and it's almost impossible to overstate how important they and herding are to Lapland's culture. From the early days of hunter-gatherers tracking wild reindeer through the fells to modern day reindeer herders using drones and ATVs to follow their herd, reindeer herding is still relevant and vital to life in Lapland. Which obviously impacts our culture, from daily lives, to our songs and clothing, to old traditions and myths to modern celebrations. Less than 1% of reindeer in Finnish Lapland are used for tourism purposes.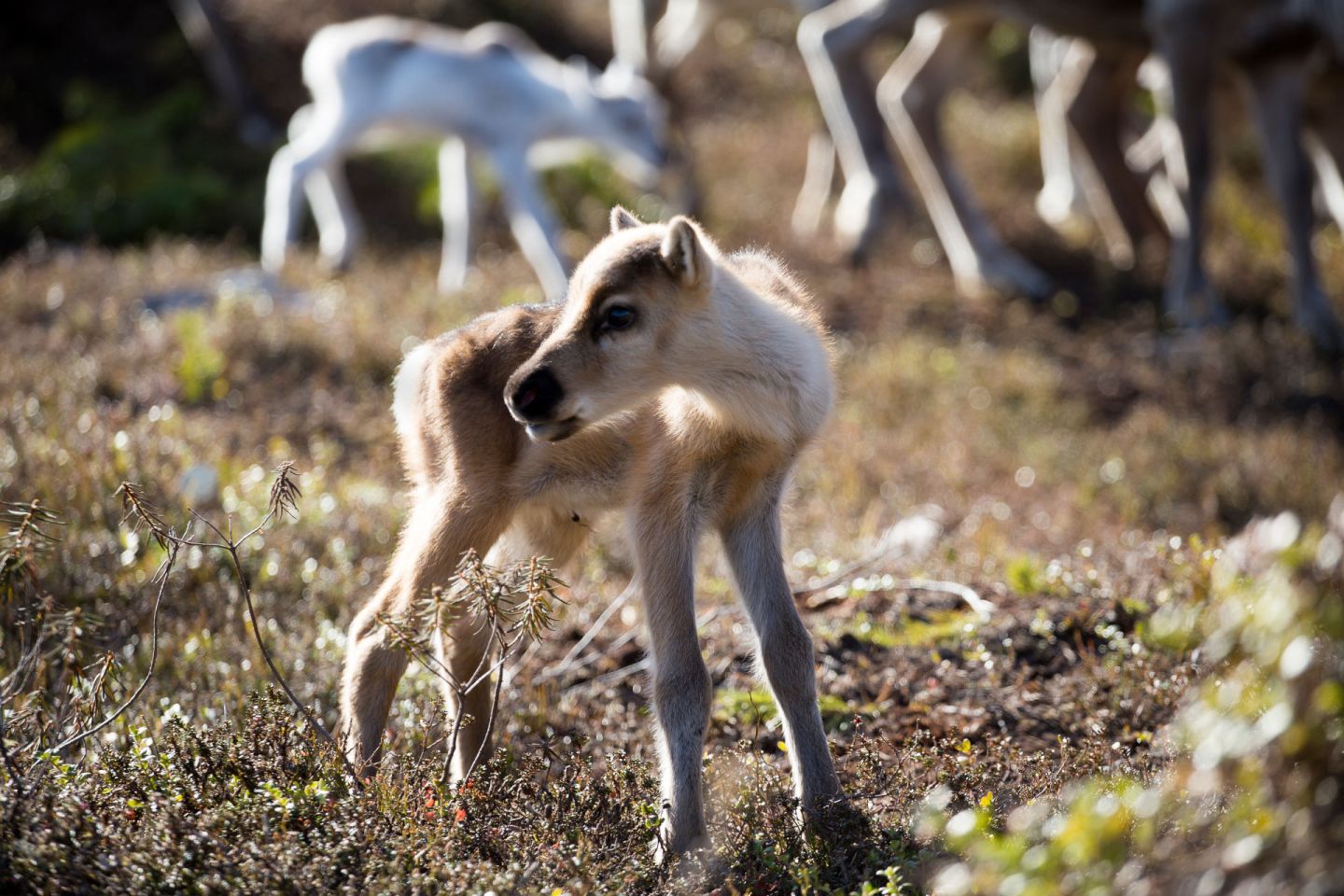 Photo by:
Terhi Tuovinen | Lapland Material Bank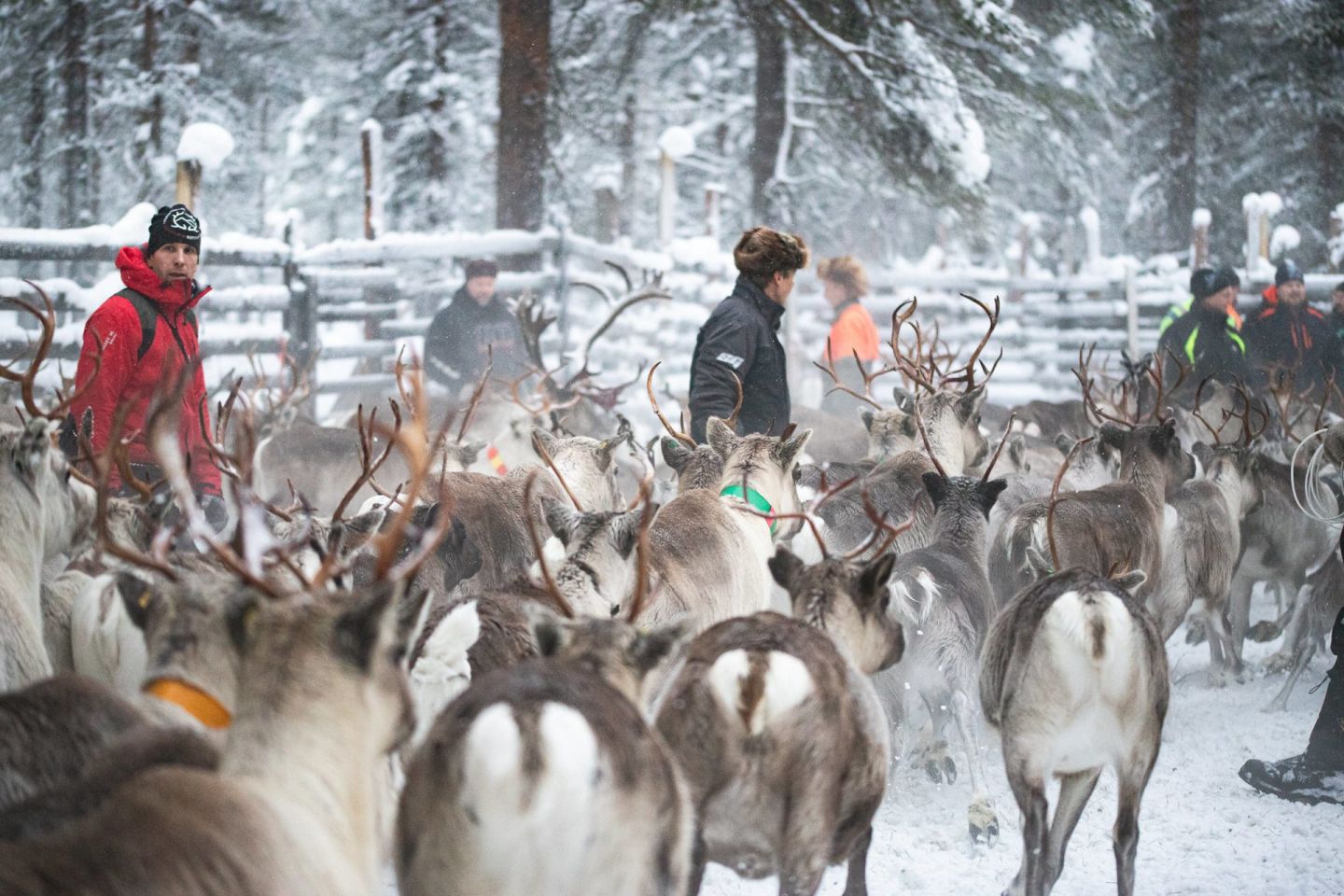 Photo by:
Visit Savukoski-Korvatunturi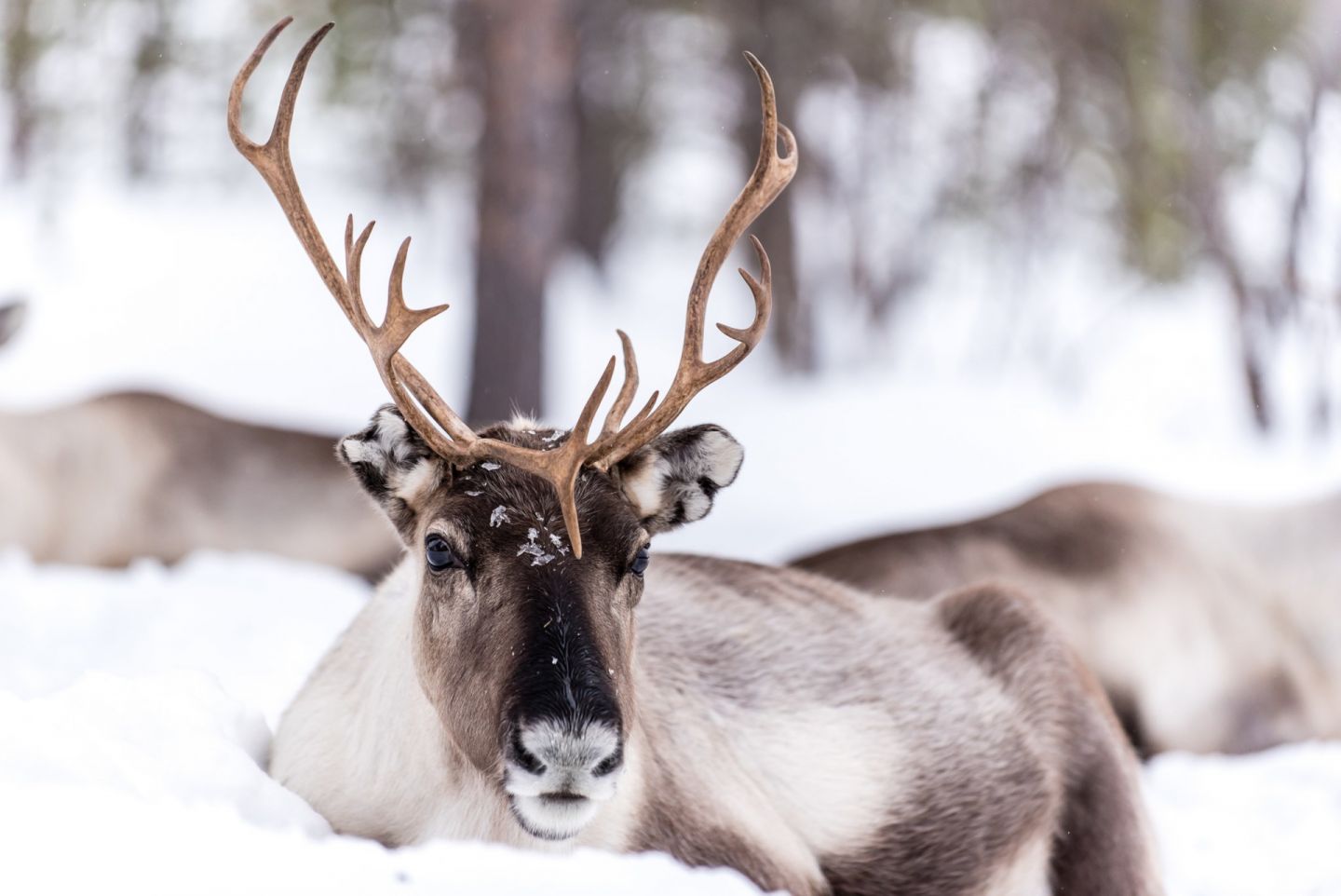 Photo by:
Inari-Saariselkä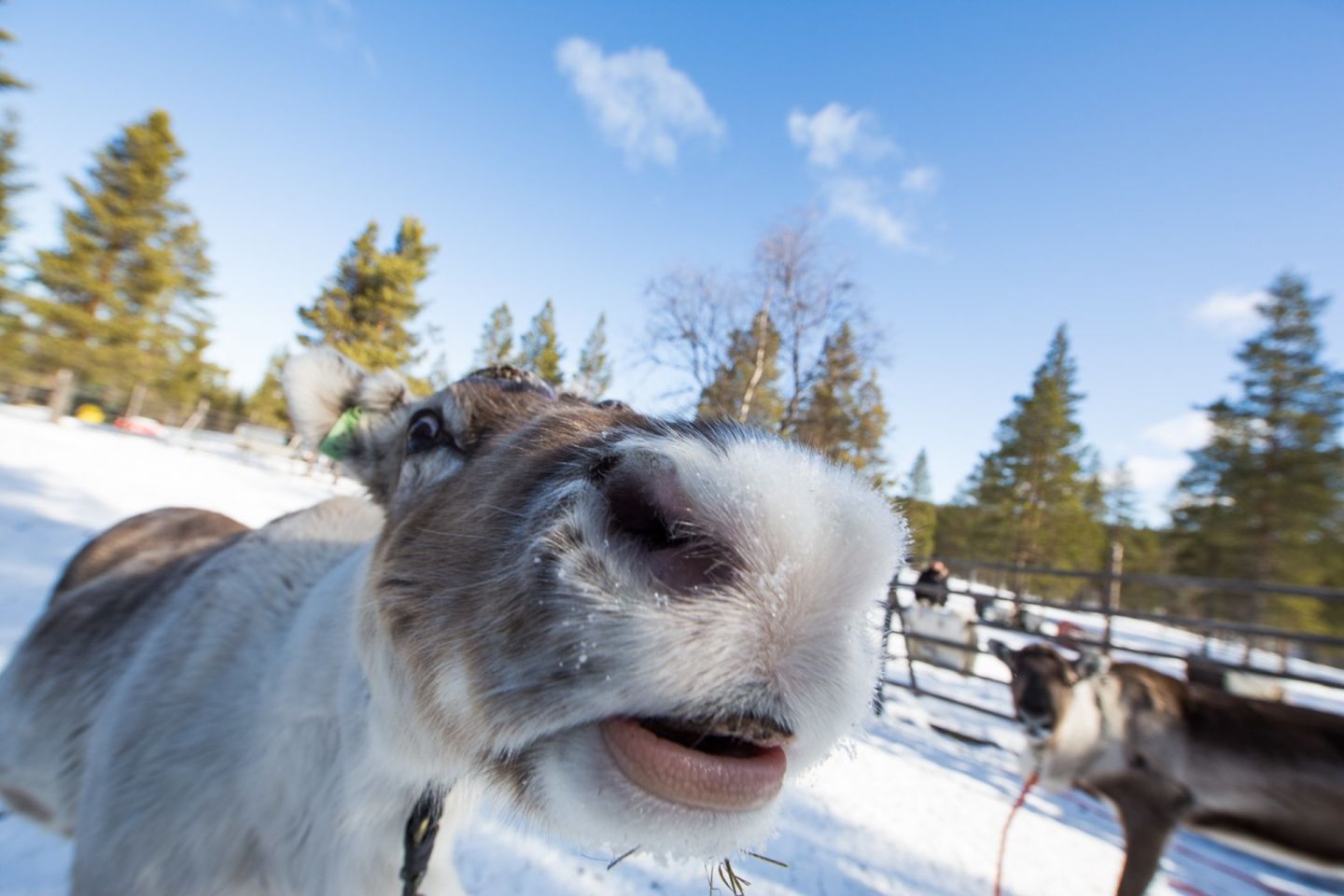 Photo by:
Panu Pohjola | Lapland Material Bank
Socially sustainable tourism means tourism that strengthens and reinforces the social and societal structures in local communities. For example, in the Pyhä ski resort village, many service providers work closely together, sharing customers, gear, knowledge, competencies, and advice to ensure that the community of Pyhä and the other communities of Pelkosenniemi benefits as much as possible. Another great example is Salla, where a handful of service providers have cooperated closely to elevate a small municipality in the middle of nowhere into one of Lapland's most attractive travel destinations.
Like environmentally sustainable tourism, culturally and socially sustainable tourism are incredibly important in keeping Finnish Lapland beautiful both literally and metaphorically. Sustainable tourism reinforces and strengthens what attracts you in the first place and ensures that future generations of travelers and local communities benefit and thrive through tourism.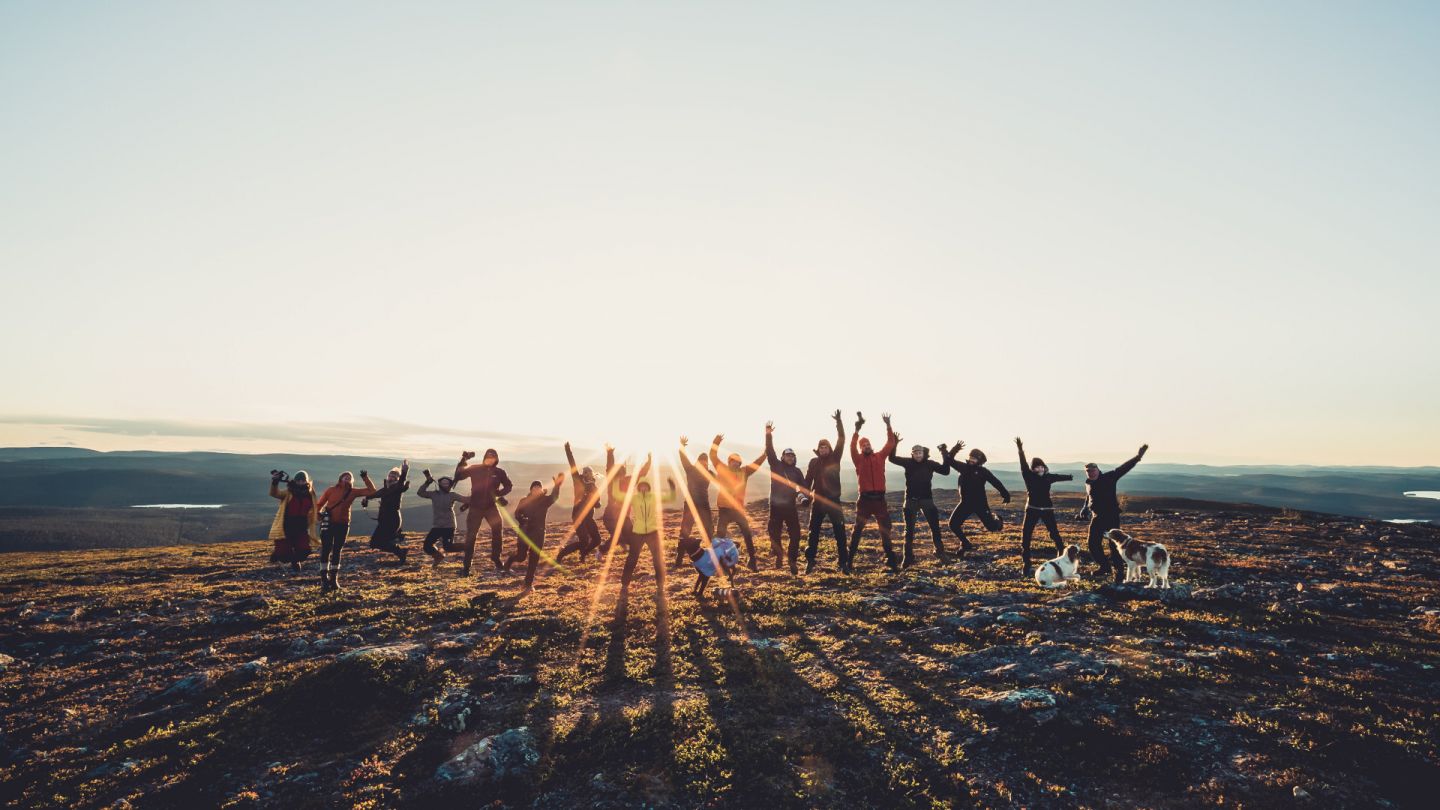 Photo by:
Rayann Elzein | Metsähallitus