Slow down and enjoy all that Finnish Lapland's magnificent winters have to offer. We've bundled together some slow travel trips and experiences you won't want to miss!
Imagine sitting down at your favorite restaurant … and ordering only an appetizer platter. That's what a lot of fast Lapland holidays are like. You'll get a taste of this and that, but it's really hard to savor or appreciate anything substantial. That's why we put together this list of ways to slow down and appreciate everything that winter in Finnish Lapland has to offer, from Northern Lights and #darkskies to snowmobiles and hot stone massages.
Off-season's greetings
It can be pretty tough to slow down and enjoy that Lapland life when it seems like every other person in the world is here celebrating Christmas. So instead of a rushed Christmas holiday so full of activities you're constantly checking the time instead of checking out the stunning views and sucking up the silence, we recommend you enjoy a slow travel winter holiday long after the holiday fever pitch has died down. From mid-January until the snow melts in April or May, you're all but guaranteed to have a more relaxing, more authentic northern experience.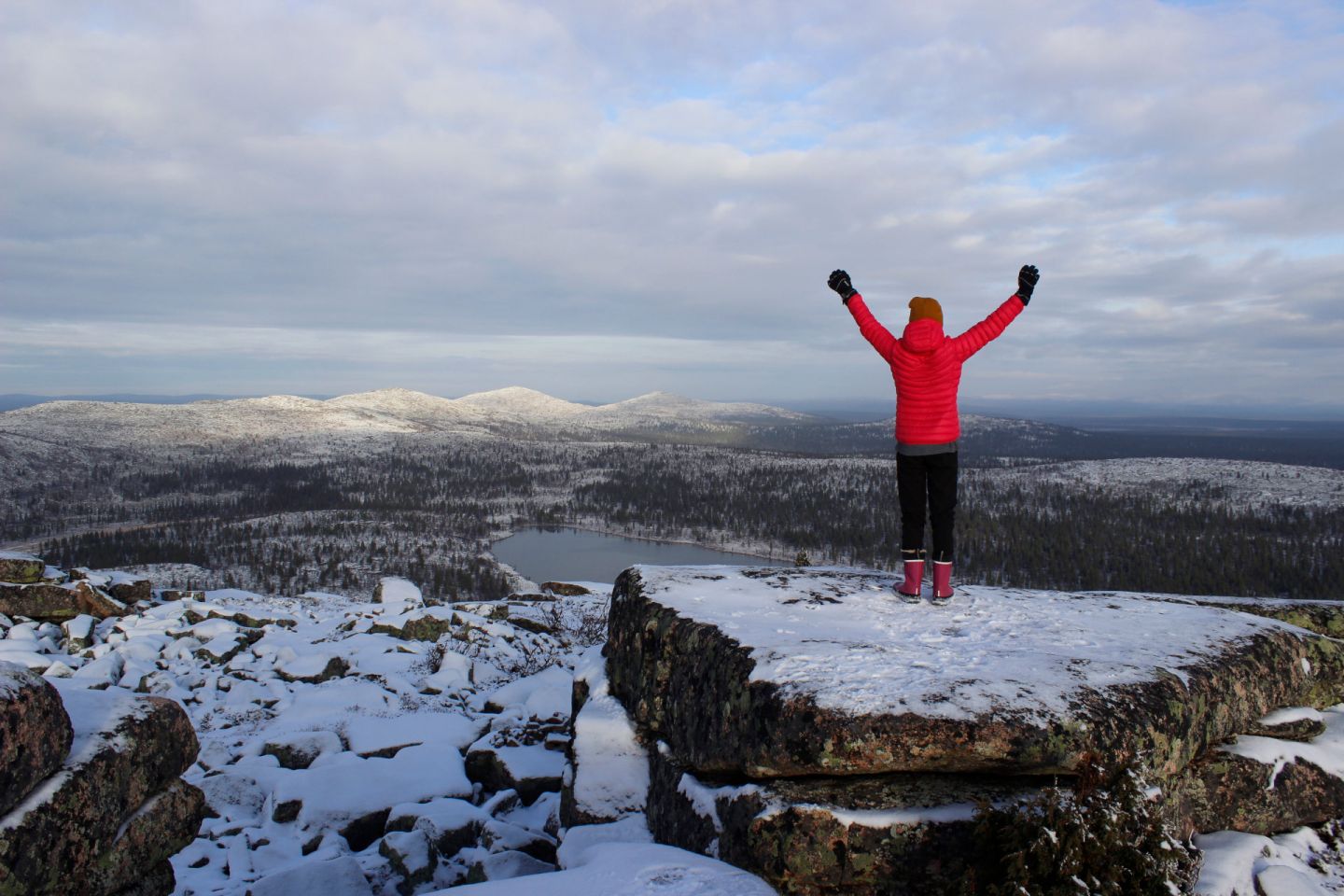 Photo by:
Jaana Severidt | Lapland Material Bank
The off-season is undoubtedly the best time to immerse yourself in Lapland's unique culture, as the pressure of the holidays is off. Slow down and enjoy a tour of saunas, go ice fishing in a distant tundra lake, or attend the world's only film festival with a movie screen made of solid ice!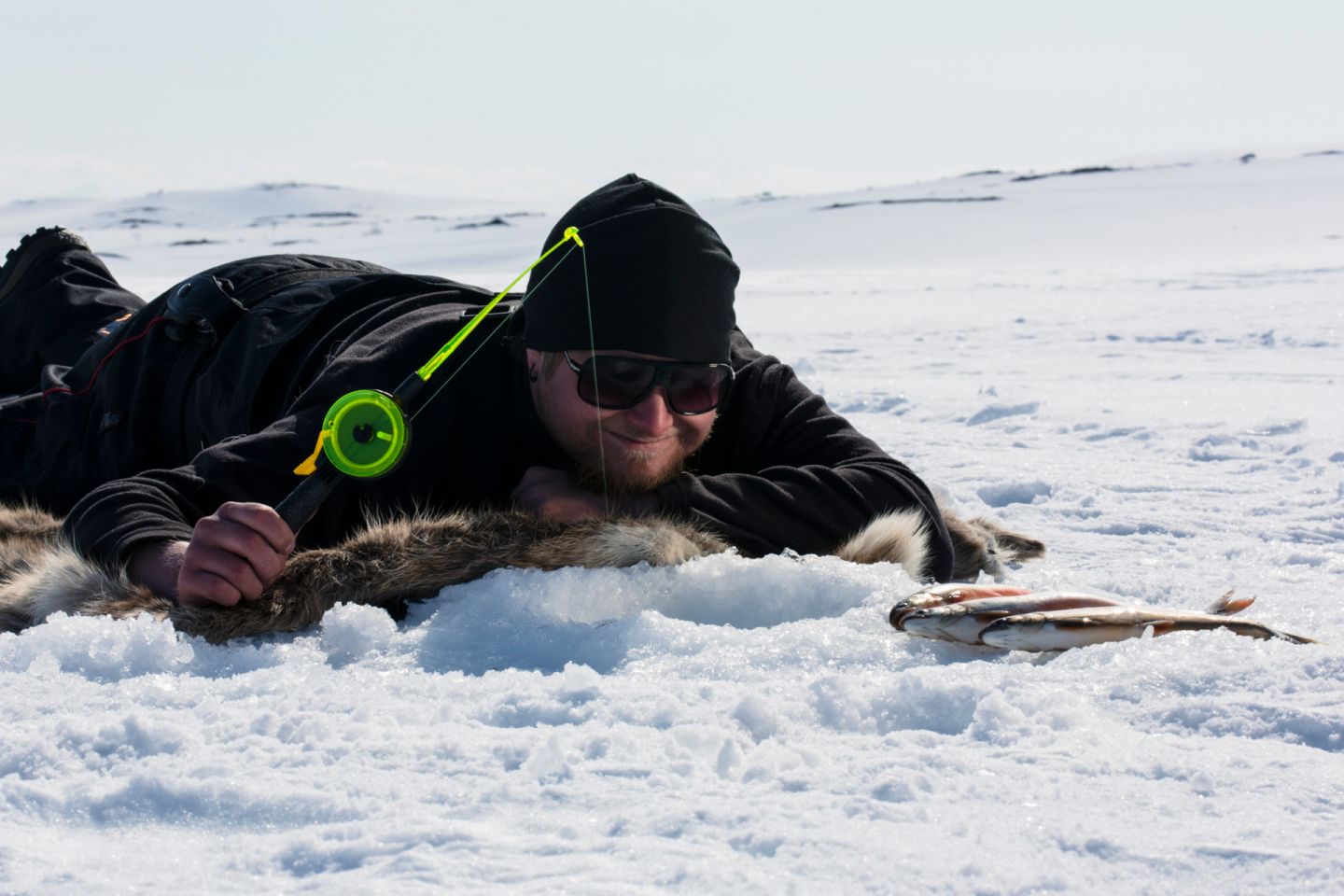 Photo by:
Inari-Saariselkä
In March and April, you might notice a lot more Finns running (or more likely skiing) around Lapland. That's because every year, across the country, people take a week off and enjoy a "ski holiday." Take a cue from the happiest country on Earth and spend a week or two exploring the backwoods ski trails and flying down the slopes.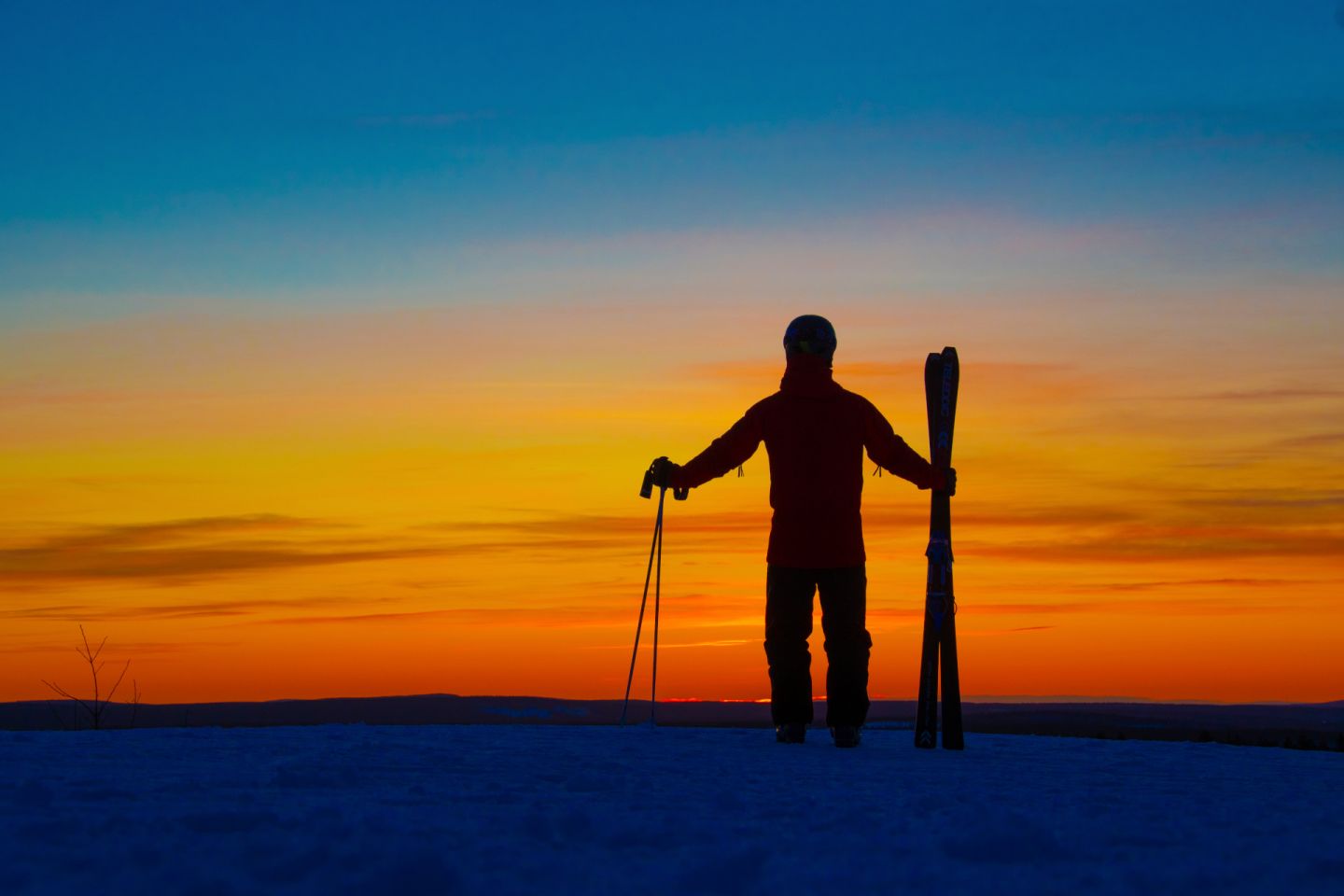 Photo by:
Visit Rovaniemi
Lapland's snow castles and ice buildings are works of art, but unlike most art … as soon as summer comes, they're gone forever. These ephemeral igloos are worth every second, minute and hour you spend in them.
Photo by:
Visit Rovaniemi
Bedsheets & Heartbeats
Is there anything better than waking up slowly, in a warm bed, surrounded by log walls? Is there anything more peaceful than sipping coffee by a frost-kissed window, watching a curious hare bound off into the trees? For us, that's just about the best way to spend a morning. Luckily, there are log cabins, holiday villages, modern chalets and everything in between in Lapland.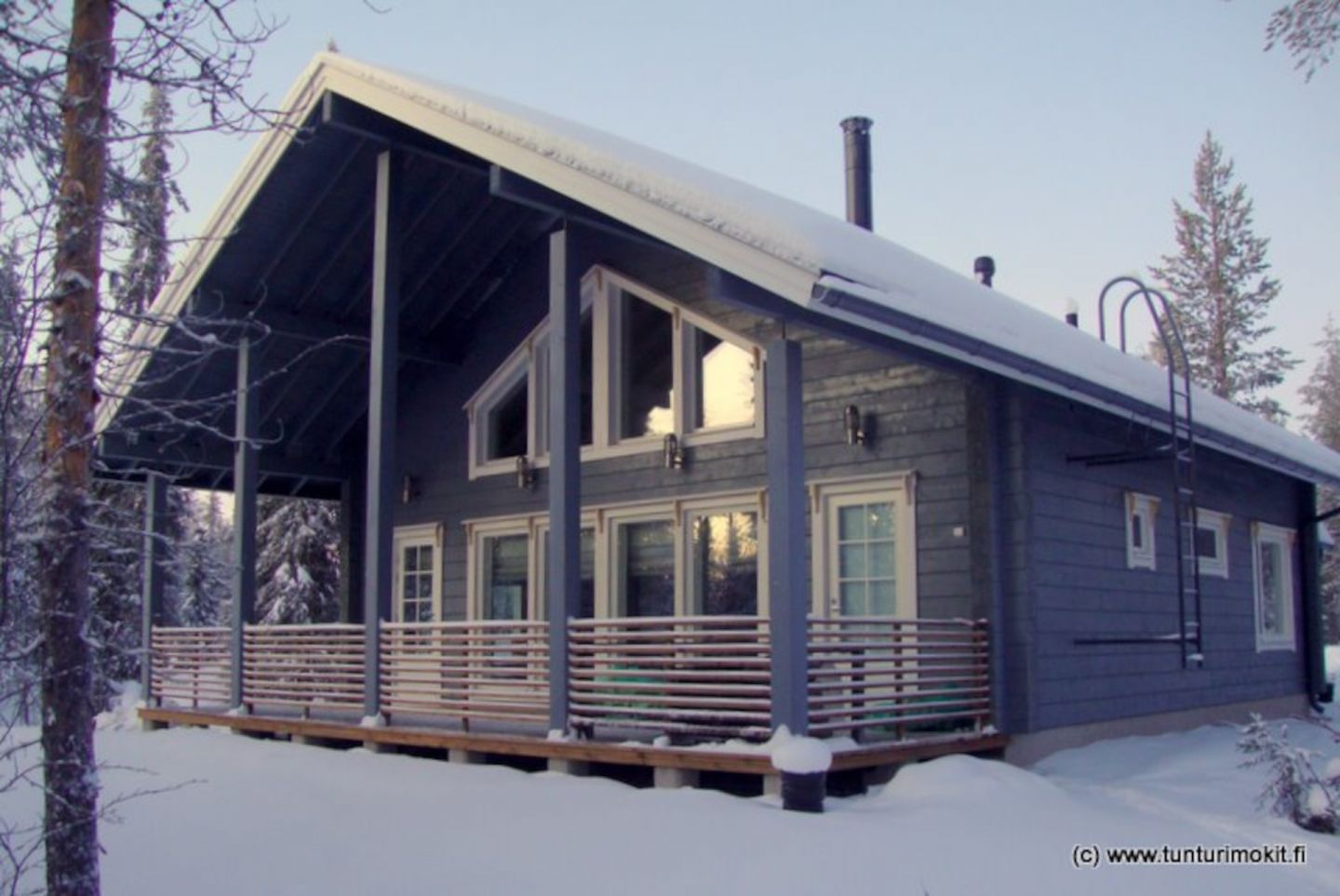 Slow travel is all about the experience. Bookend your stay with a night or two in an amazing aurora igloo. Or an actual igloo made of snow!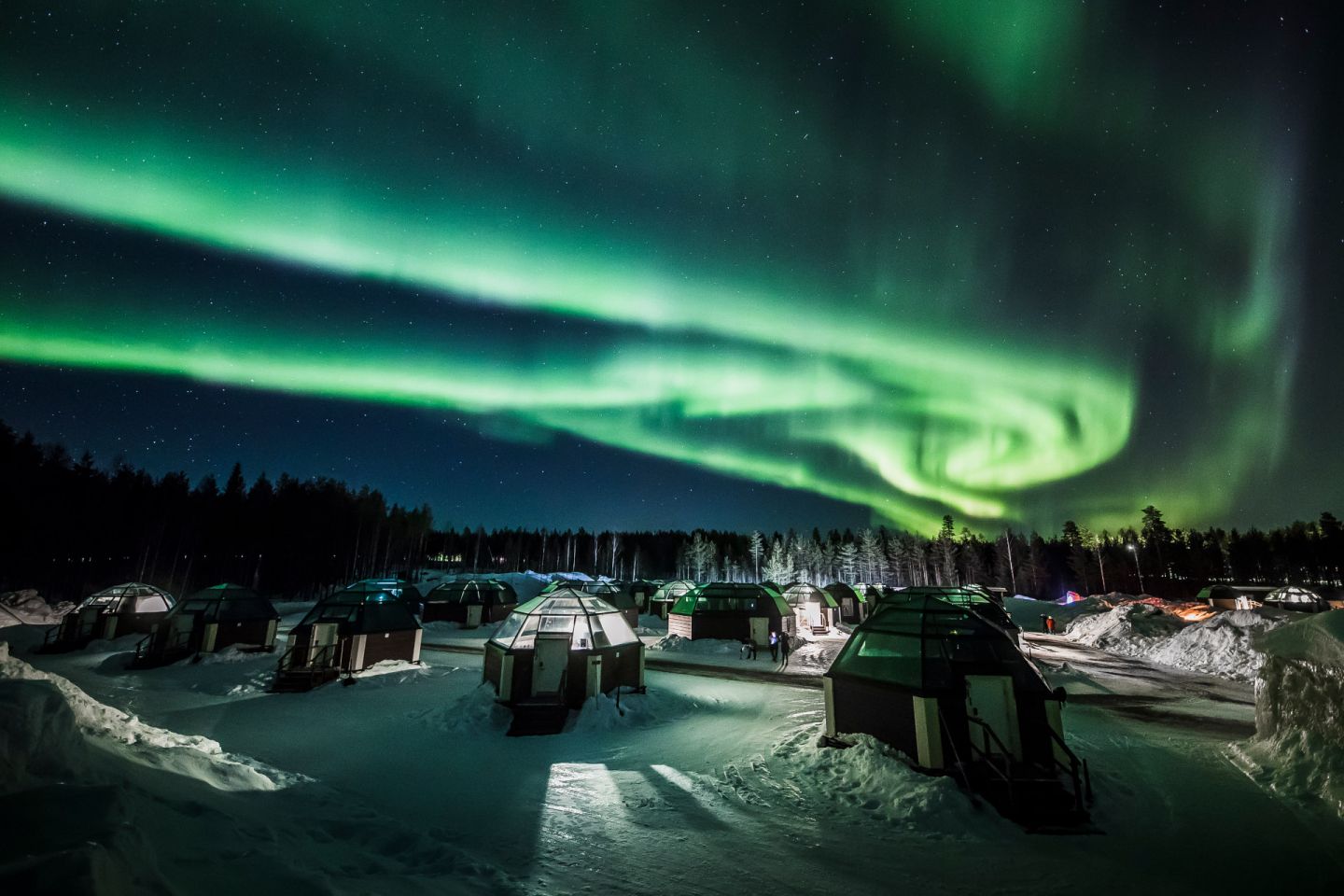 Photo by:
All About Lapland | Visit Rovaniemi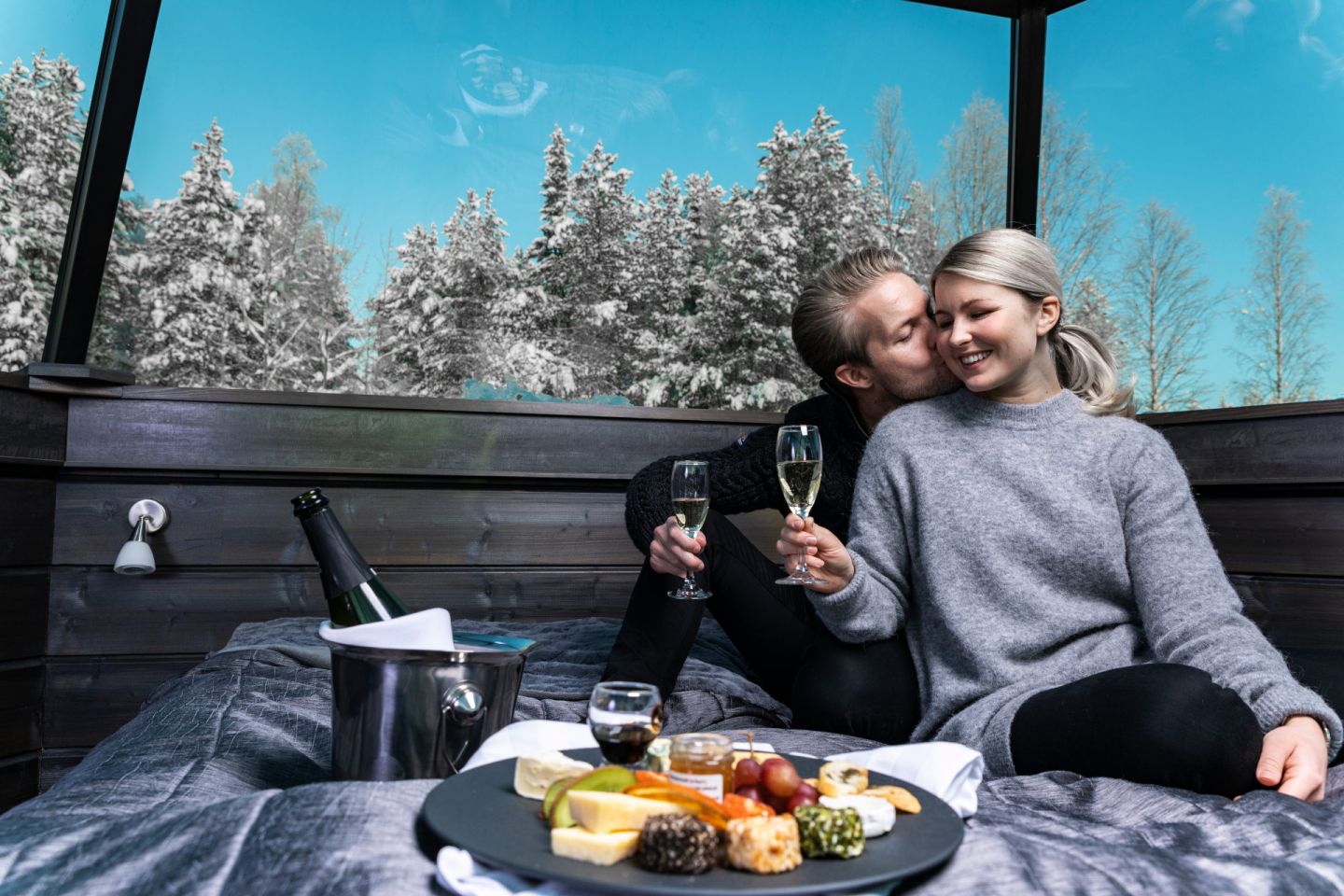 Photo by:
Visit Rovaniemi
Northern Lights – slow down and catch the show
One of the best reasons to visit Finnish Lapland in the winter is the possibility of Northern Lights. In virtually every corner of Lapland, you'll find services to take you out to a secluded spot to sit and wait in anticipation for the show to begin. But not even Santa controls the weather, and sometimes you have a cloudy night. Or luck just isn't with you. But the longer you stay, the more aurora excursions you can enjoy, and the more likely your chances of seeing skyfire in person.
And trust us, when the northern sky begins to shimmer and sway with wave after wave of green auroras … it's worth the extra night or two.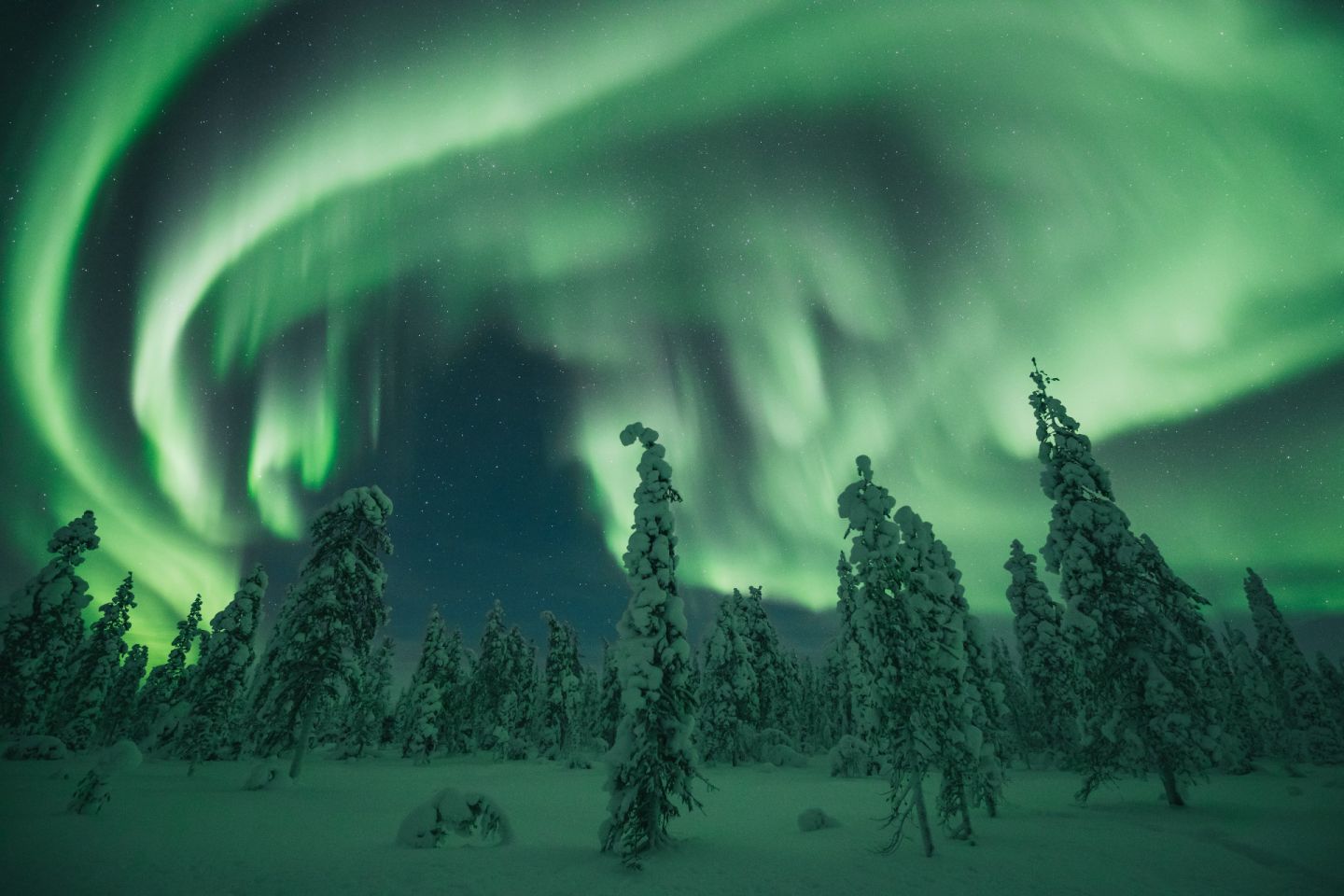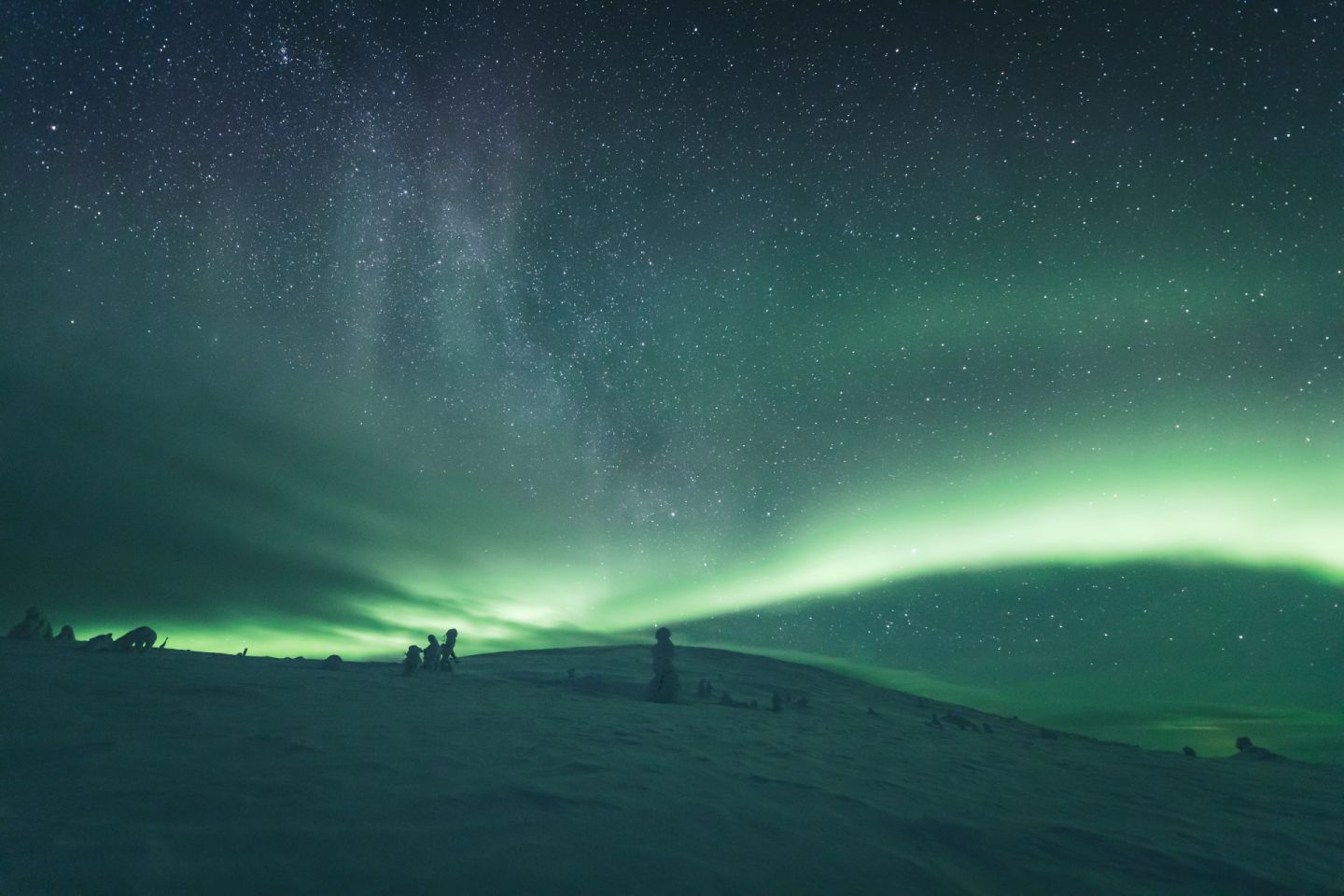 Well-being & pampering
One of the core reasons you take a slow travel holiday is for your own benefit. You should enjoy every part of your holiday, and no one should go home more stressed than when they left. When you visit Finnish Lapland, make sure you take some time and focus on yourself with a spa and sauna day, a massage (of the regular, therapeutic or hot stone variety), or traditional healing practices. Lapland is full of the happiest people in the world–let us show you why.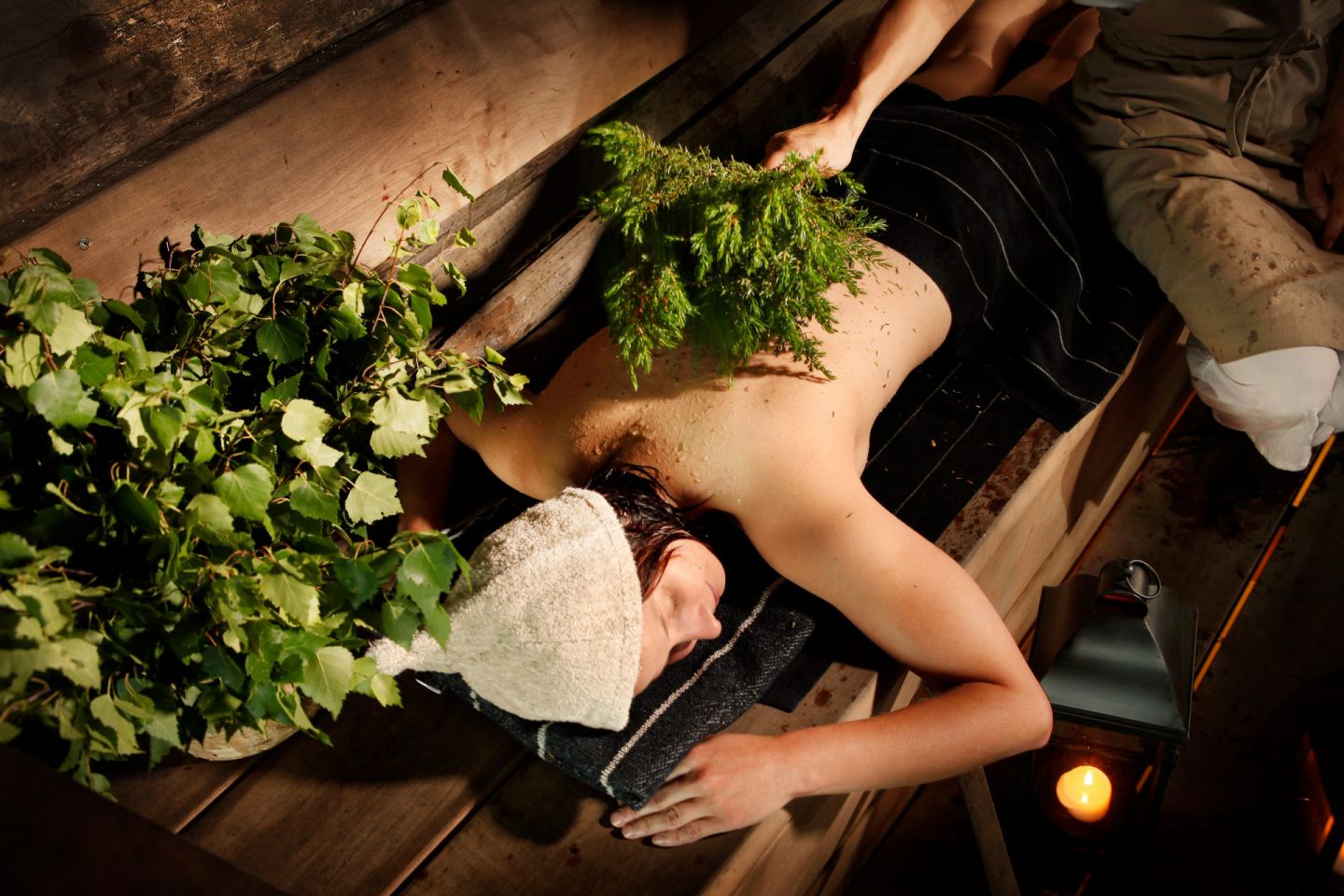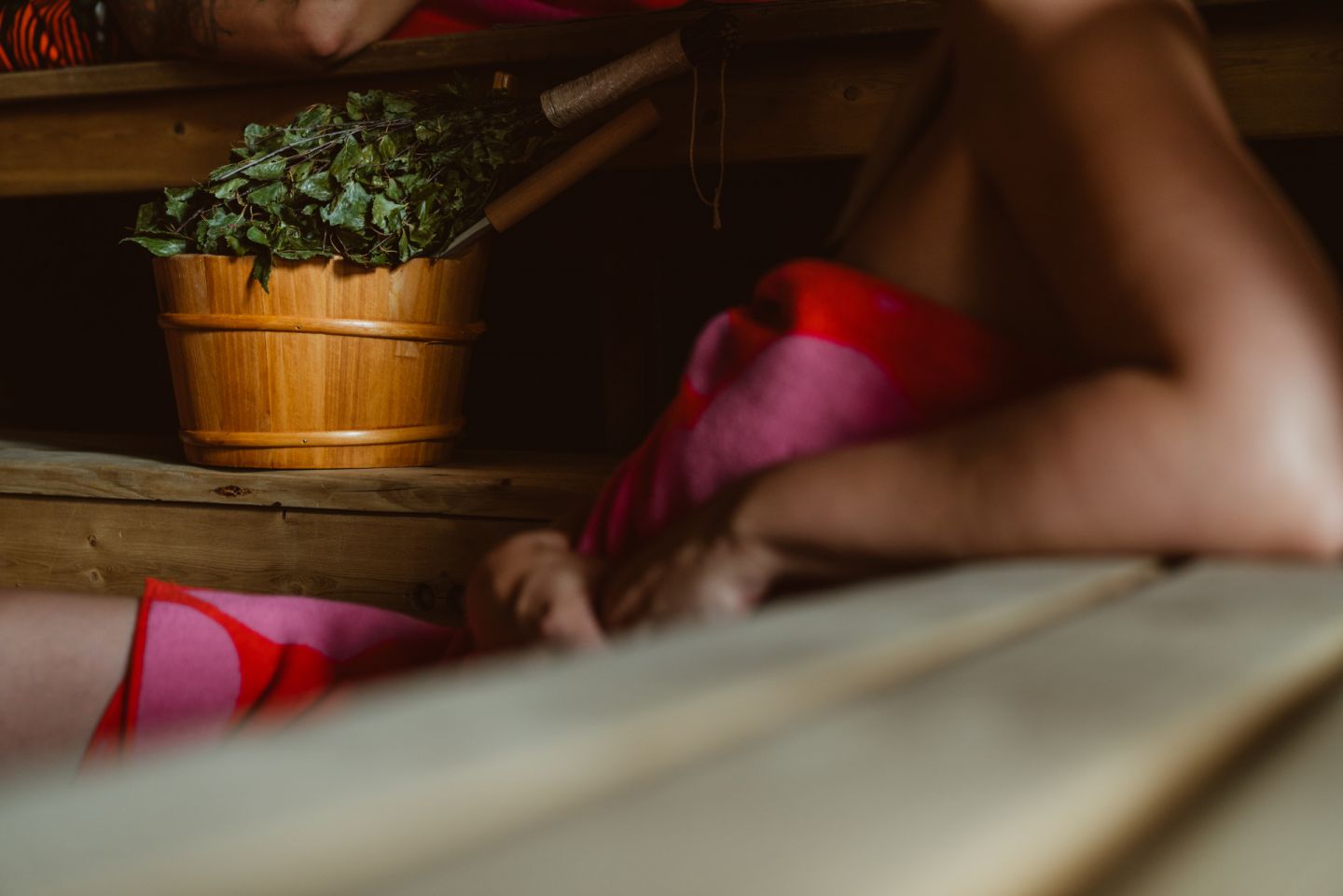 Photo by:
Visit Rovaniemi
Slow travel on a fast snowmobile
Snowmobiles are one of the funnest ways to travel in Finnish Lapland. But most snowmobile safaris last only a few hours. But when you stay longer, you have the opportunity to undertake some truly epic snowmobile journeys across the north. Spend your whole evening enjoying freeride forests. Or take a 24 hour snowmobile trip around northern Finland, complete with sausages and smoke saunas. Or for those who really want to add EXPLORER to their name, fly across the snow toward the frozen waves of the Arctic Ocean on a 3 day adventure.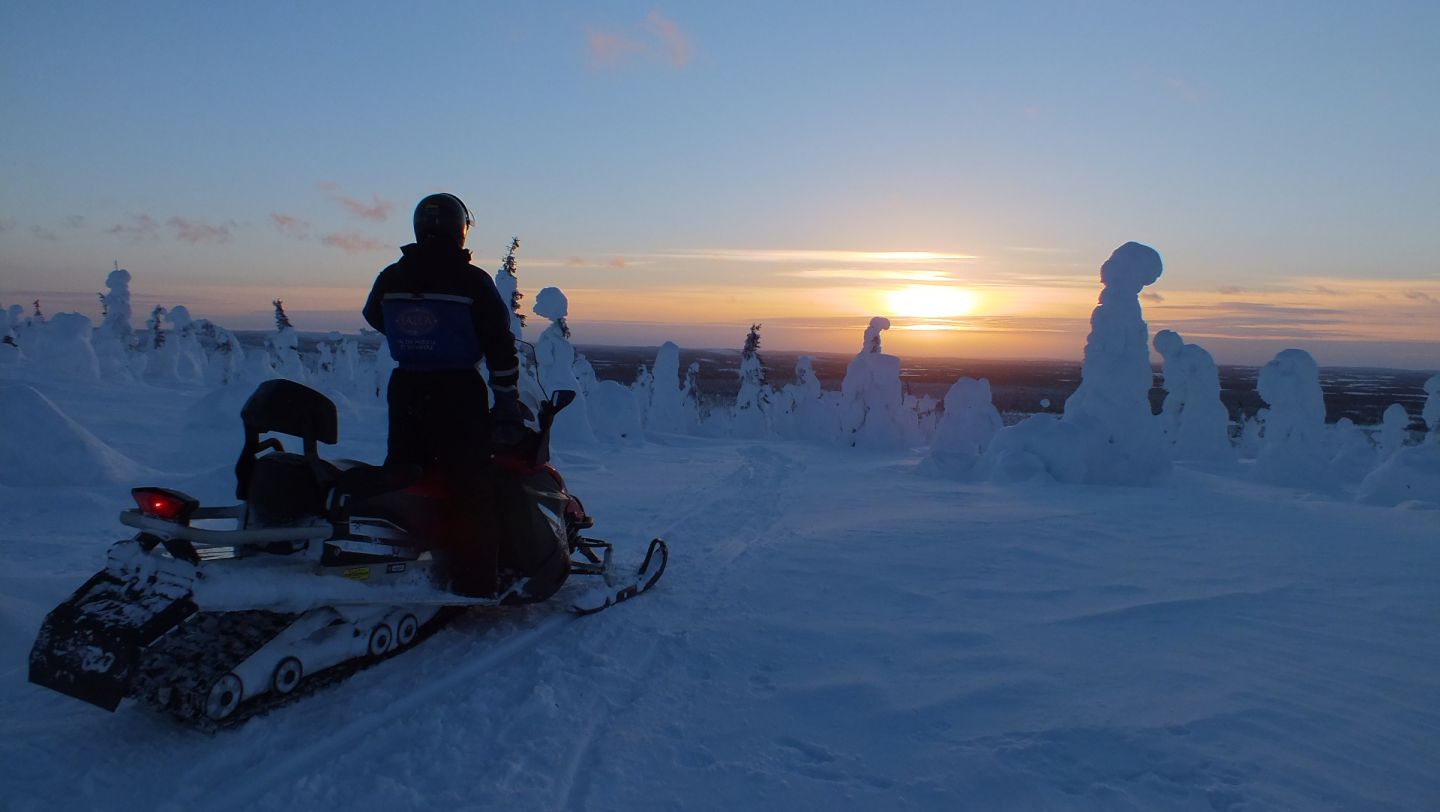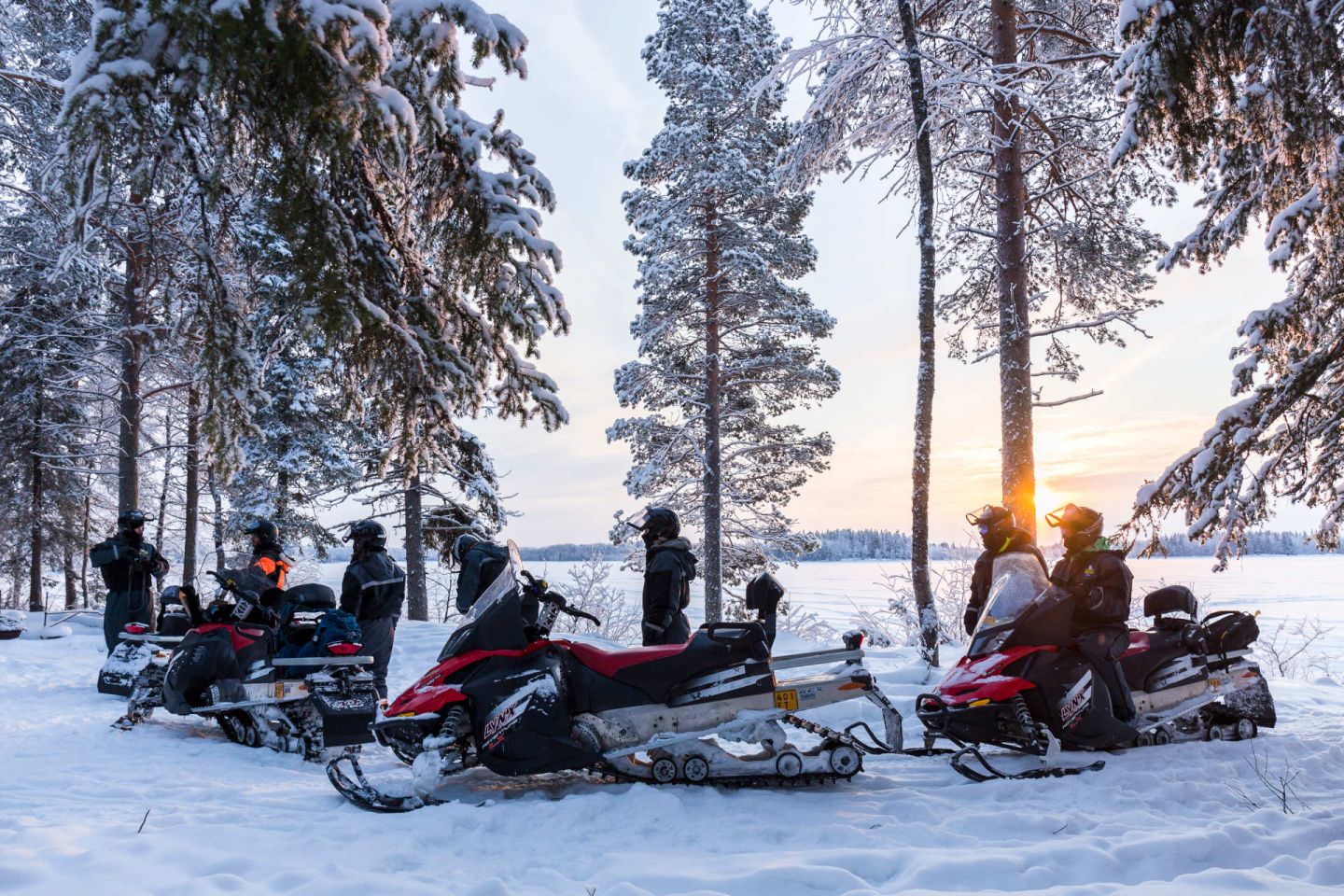 Photo by:
Marko Junttila | Visit Ranua
Snowshoes – forest walking in winter
After an hour or ten atop a snowmobile, you might want to slow down and experience the forest in a more intimate way. Allow us to introduce snowshoes. Unlike the tennis rackets of yesteryear, modern snowshoes are sleek and efficient ways of traveling atop snow, no matter how soft.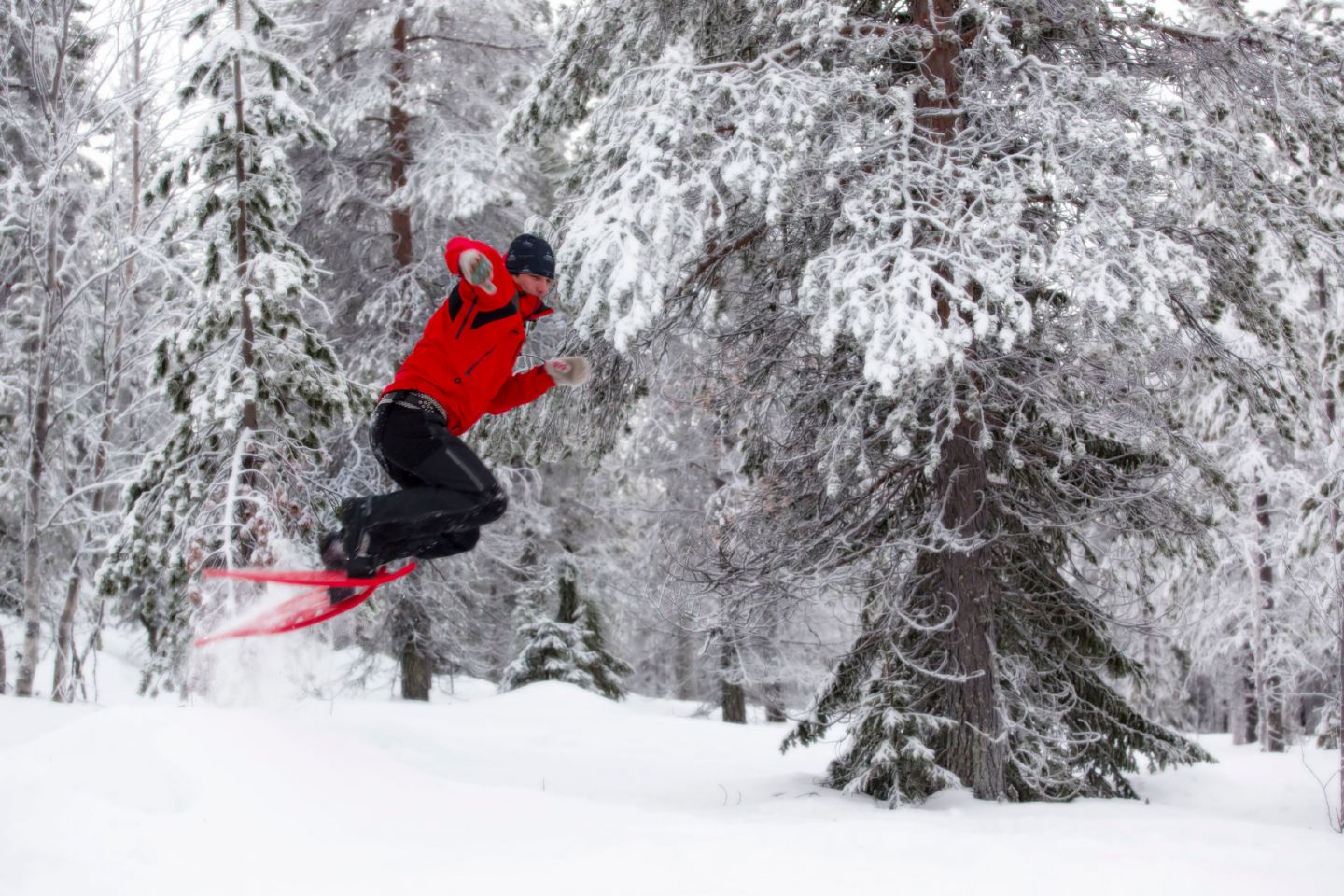 Photo by:
Visit Savukoski-Korvatunturi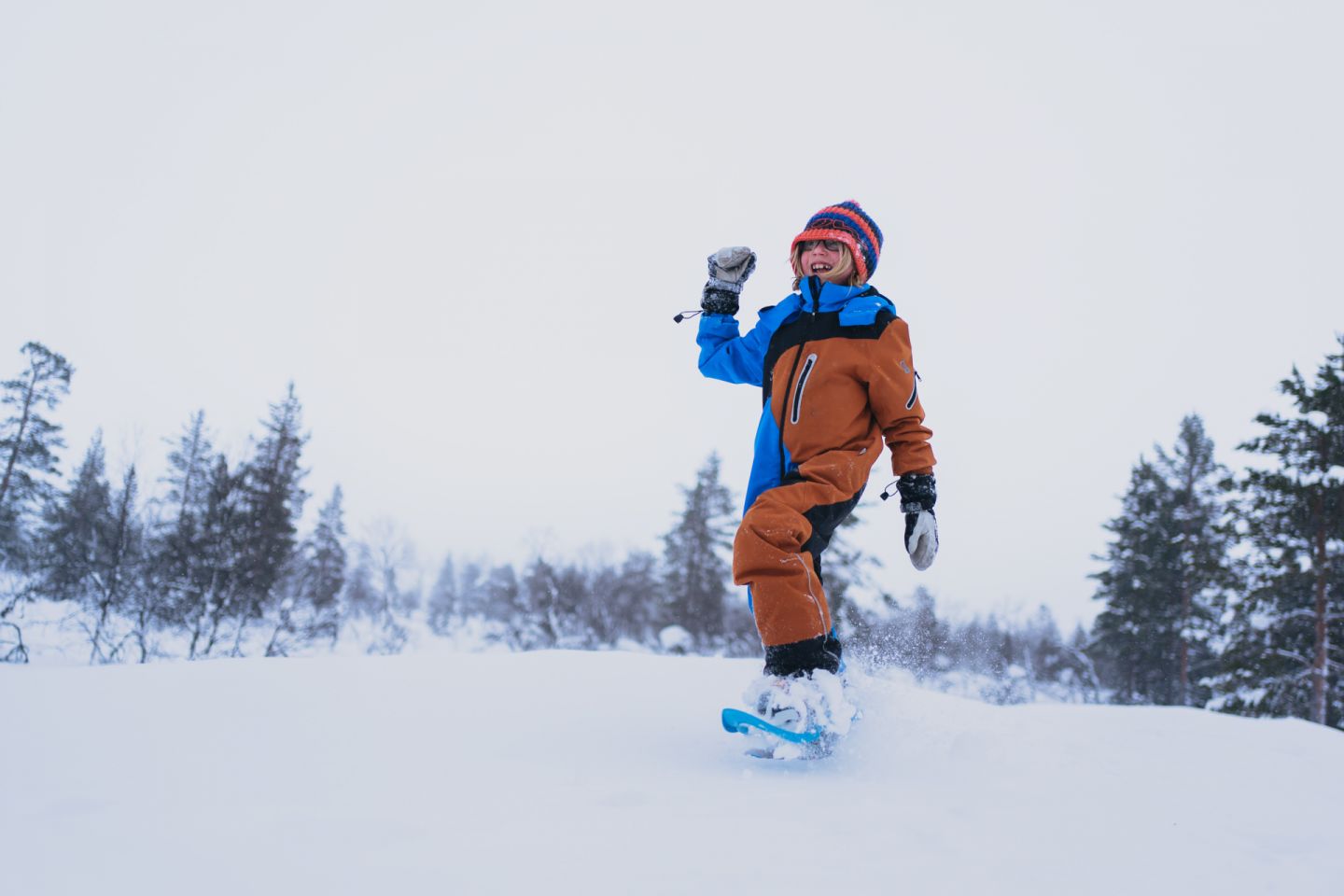 Photo by:
Jaakko Posti | Metsähallitus
No haste, no waste – sustainable winter travel
Winter in the Arctic wouldn't be nearly as magical without the snow-crowned trees, the crystalline snowflakes falling on a subzero morning, or the wildlife that has evolved over time for the extreme climate conditions here. You can help safeguard the Arctic from climate change and global warming by extending your stay, spreading out the impact that your travel has on the environment. Not only that, slow travel and longer stays also strengthen the social and cultural fabric of Finnish Lapland! Here are some great ways to stay longer, do more and experience Lapland in a responsible, sustainable way.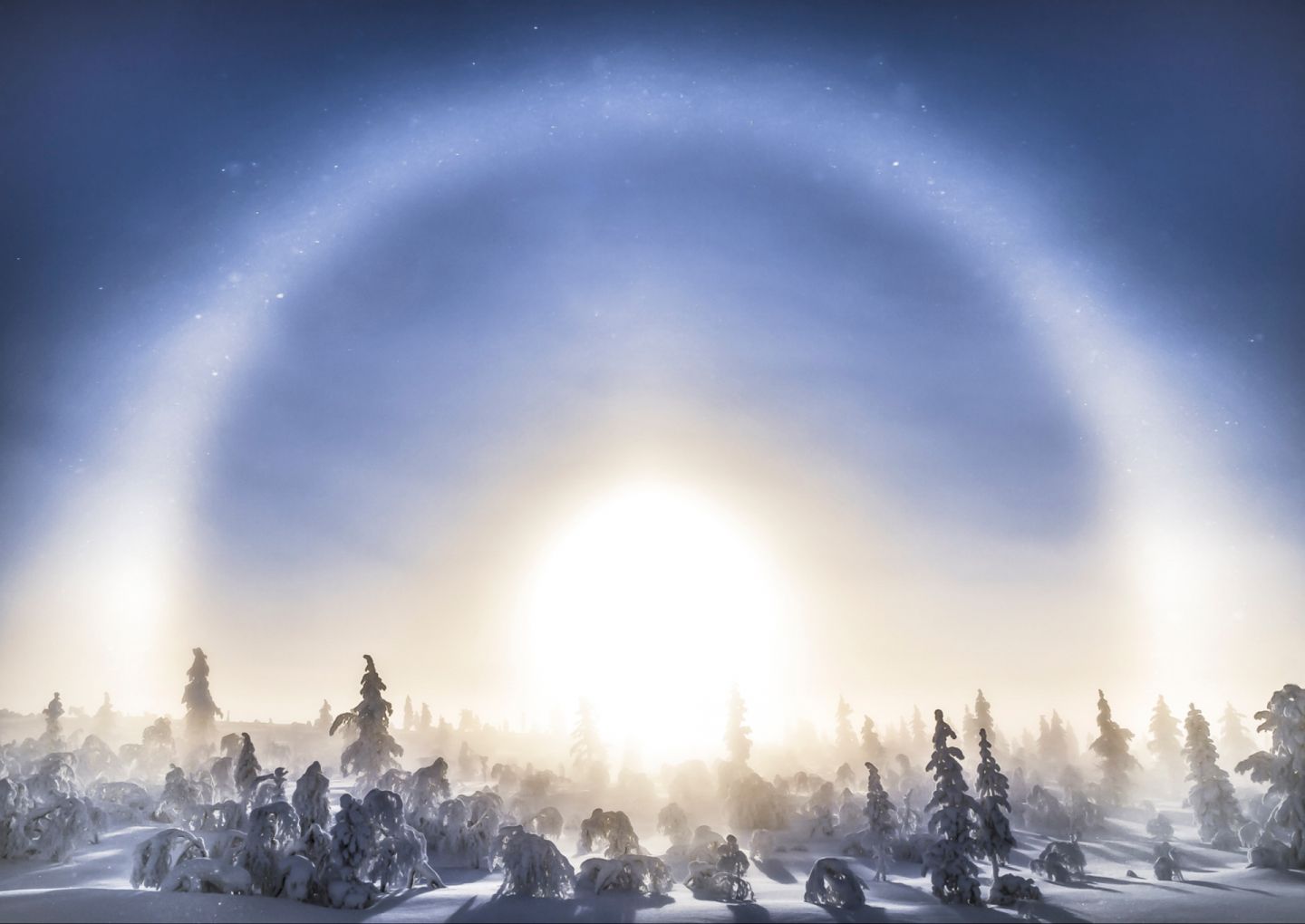 Photo by:
Juha Kauppinen | Lapland Material Bank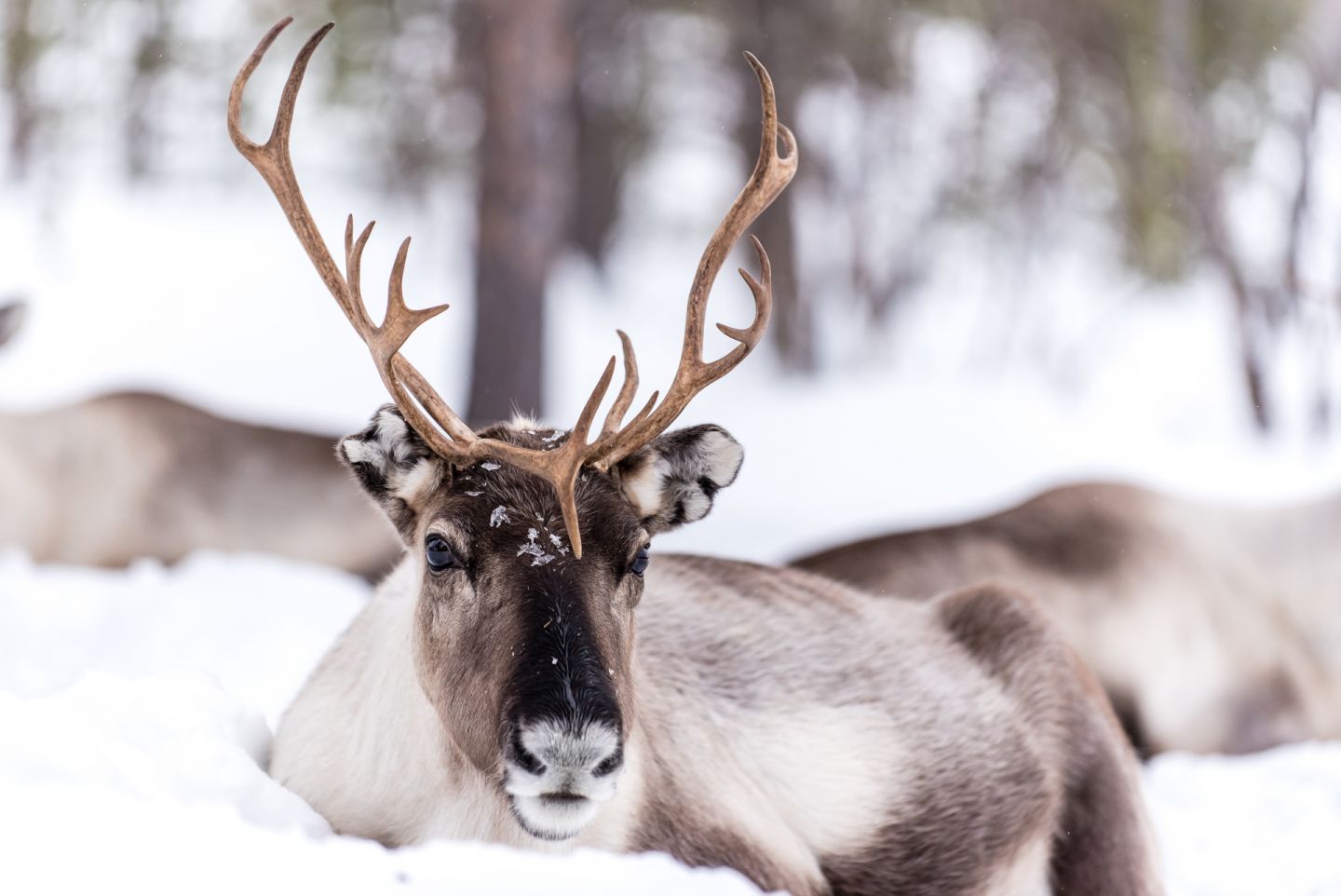 Photo by:
Inari-Saariselkä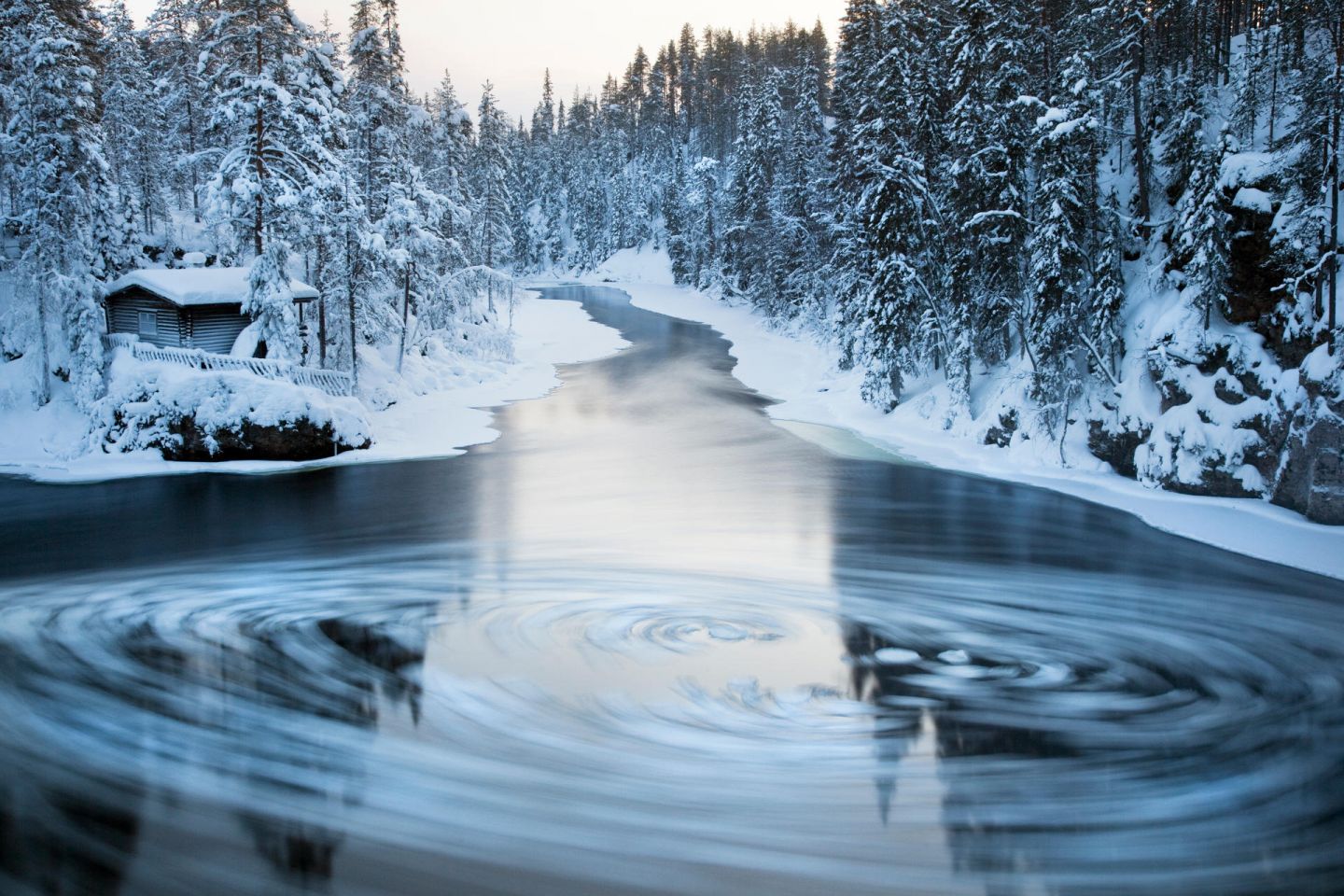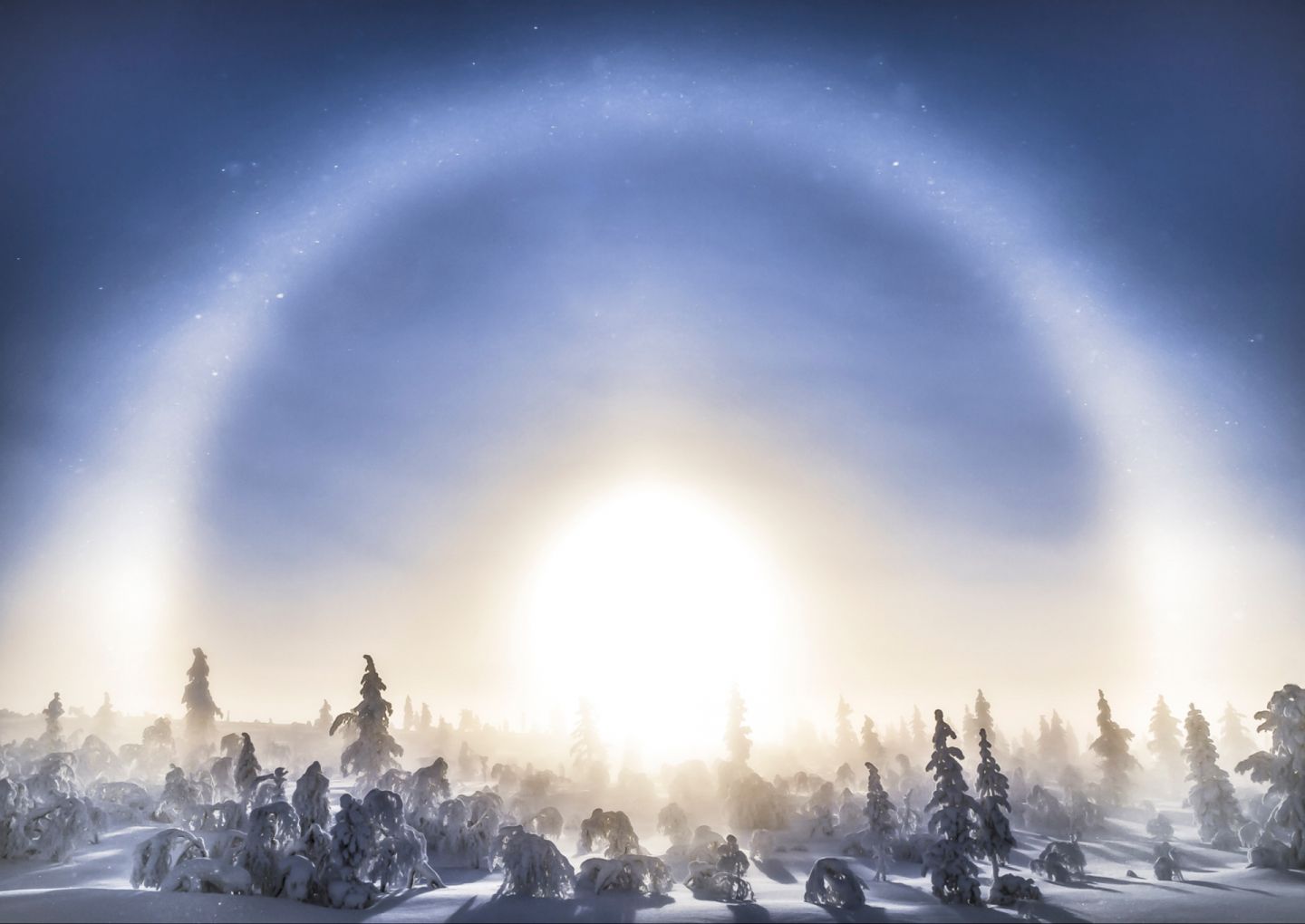 Photo by:
Juha Kauppinen | Lapland Material Bank