What can you do with all the light that summer in Lapland offers for 24/7 for three months? Do like the locals do, and go crazy. It's no secret that under the Midnight Sun, the party can last all night!
Note: Due to the COVID-19 pandemic, many of the following events may be postponed or cancelled. We will update this list when new information becomes available. Please get the most current info directly from the event's website or social media pages.
Join the locals at one of the many music festivals. You'll find rock, pop, rap, classical, or perhaps something you won't hear anywhere else. Summer is also the time of markets: something old, something new, and smiling faces guaranteed: purchase local artwork, try Lapland delicacies or just enjoy the atmosphere. There couldn't be a more beautiful backdrop for doing sports than the majestic fells of Lapland. Whether it's biking, running or canoeing that you prefer, Lapland has something for everyone.
If you are looking for something a little bit more special for your summer holiday, then these events are for you!
Arts, Culture and Music
June
The Silence Festival, June 9-12, 2021, in the small village of Kaukonen in Kittilä gathers the most interesting performances and artists from Finland and abroad.
The Midnight Sun Film Festival in Sodankylä brings together the most fascinating film directors from around the world, up-and-coming talents, international audiences and the inhabitants of Sodankylä and Lapland.
Solstice Festival. This two day festival gathers the most exciting foreign and local artists on the top of Rukatunturi under the midnight sun.
Väyläfestival is a multifaceted arts festival taking place in the Tornio River Valley, an area surrounding the border between northern Finland and Sweden. Musicians and visual artists from Finland, Norway, and Sweden present a unique summit of the arts in the churches and culture venues of the heart of Lapland.
---
July
Sallainen Rock in Salla. Rock out under the Midnight Sun, in the middle of nowhere!
Sounds of Luosto, July 29 – August 1, 2021, in Luosto. Enjoy live classical music set in the beautiful natural surroundings of Sodankylä.
---
August
Pyhä Unplugged, July 29 – August 1, 2021, in Pyhä-Luosto. The artistic director of the festival is Finnish musician Mato Valtonen, known for his bands, Sleepy Sleepers, and the Leningrad Cowboys.
Satama Open Air, August 6-7, 2021, in Kemi. Top performers from Finland and abroad.
Simerock, August 20-22, 2021, in Rovaniemi. The best pop and rock performers from across Finland.
Ijahis Idja (''Nightless Night''), August 13-14, 2021, in Inari. Listen and experience Sámi and other indigenous peoples' music at concerts, seminars, workshops and clubs.
Wild Festival. The Wild Festival in Ruka combines Oulanka National Park's wilderness with a diverse artistic program. No entrance fee!
---
September
And to end the summer – Sompiorock, September 3-4, 2021 in Savukoski.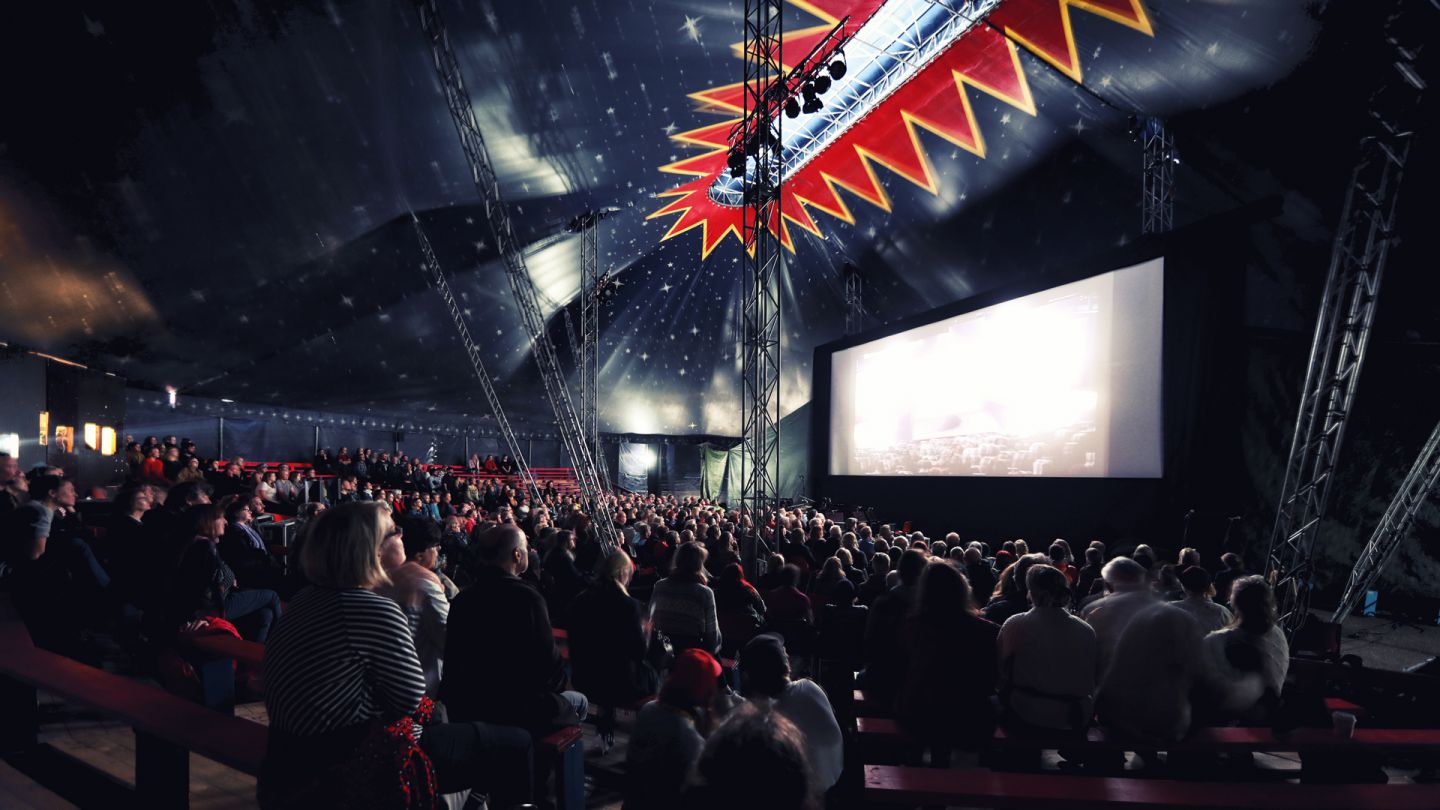 Photo by:
Harri Tarvainen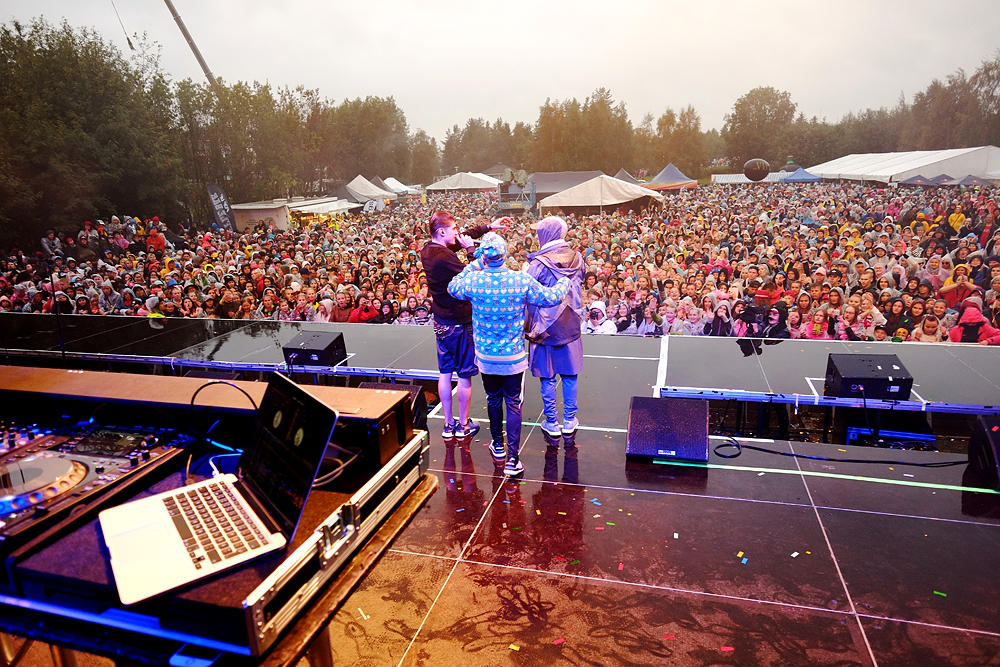 Photo by:
Teppo Seppa | Lapland Material Bank
Markets
July
Posio Fish Market Fair Traditional village market with food, music, dance and more!
---
August
Cloudberry market of Ranua. Cloudberries, food, music and more! Traditional village markets held already for over 40 years.
Old Market Square Carnival of Rovaniemi (Rovaniemen Wanhat Markkinat), August 20-22, 2021. Finland's biggest charity fair brings history back to life in downtown Rovaniemi.
---
September
At Sompio's Harvest Market, in September in Vuotso, Sodankylä, you can buy top quality local goods, watch interesting work demonstrations, listen to live music and get to know local producers.
Sports & Outdoors
June
Salla Midnight Trail Run & Orienteering, in Salla. Sprint under the Midnight Sun in the beautiful landscape of Sallatunturi and Ruuhitunturi.
Midnight Sun Harness Races The races start late in the evening and continue until midnight. Giddy-up!
---
July
Nuts Trail Run, July 9-10, 2021, in northwestern Finnish Lapland. Options for 134 km, 55 km and 30 km trail runs in scenic Pallas-Yllästunturi National Park.
Ruka SUP Weekend in Ruka-Kuusamo. Stand up paddling weekend takes paddlers to River Kitkajoki and River Oulankajoki in Oulanka National Park.
Swim the Arctic Circle, July 10, 2021. An open-water swimming competition in the Tornio River where you swim across the border between Sweden and Finland, across the Arctic Circle and the time zone.
Kemijoki Experience in Savukoski/Kemijärvi. Follow the flow of a No Ordinary river, paddling event covering 110 km from Savukoski to Kemijärvi, Eastern Lapland.
Arctic Challenge, July 17, 2021, is an extremely tough exercise race, that tests both the physical and mental endurance of the participants.
Arctic Grind Saariselkä, August 21-23, 2020, is an all-new gravel grinding event in the Northern Lapland.
Levi Outdoor Fest, July 21-25, 2021, in Kittilä. Activity event combining unique the nature of Fell Lapland with diverse sport and leisure activities suitable to everyone in the family from beginners to experts.
Levi Bike Fest, July 21-25, 2021. Five days of cycling uphill, downhill, in the forests, through the towns and fells.
---
August
Pyhä Marathon August 13-15, 2021. Trail running event in the Pyhä-Luosto National Park. Running distances available are: 43 km fell marathon, 21,5km fell half marathon and 10 km fell light trail.
Kaldoaivi Ultra Trail MTB & Trailrun 130km, August 13-14, 2021, in Nuorgam, Utsjoki. The world's northernmost ultra race held in the largest wilderness area of Finland.
Pyhä-Luosto MTB, August 29. Mountain bike festival at Pyhä-Luosto area. Pro series 81 km, Adventure trail 44km, Family track 15km.
Saariselkä MTB Stages, August 20–23 in Saariselkä. Experience mountain biking in the pristine and unforgettable sceneries of Urho Kekkonen National Park and Hammastunturi wilderness area.
Rudolf's Revenge MTB in August. Mountain bike festival at Ruka area. Gravity, XC, Santa's Little Helpers, Speed & Skill, Academy Sessions, Puss Camp and Group Rides and evening jams.
---
September
Ruskamarathon, in September in Levi. A traditional running event spiced up with the beautiful surroundings of Levi and vibrant colors of an early autumn.
Ruska Race. Consists of mountain biking around Lake Pyhäjärvi, canoeing along the small river and hiking a sightseeing route over Soutaja fell.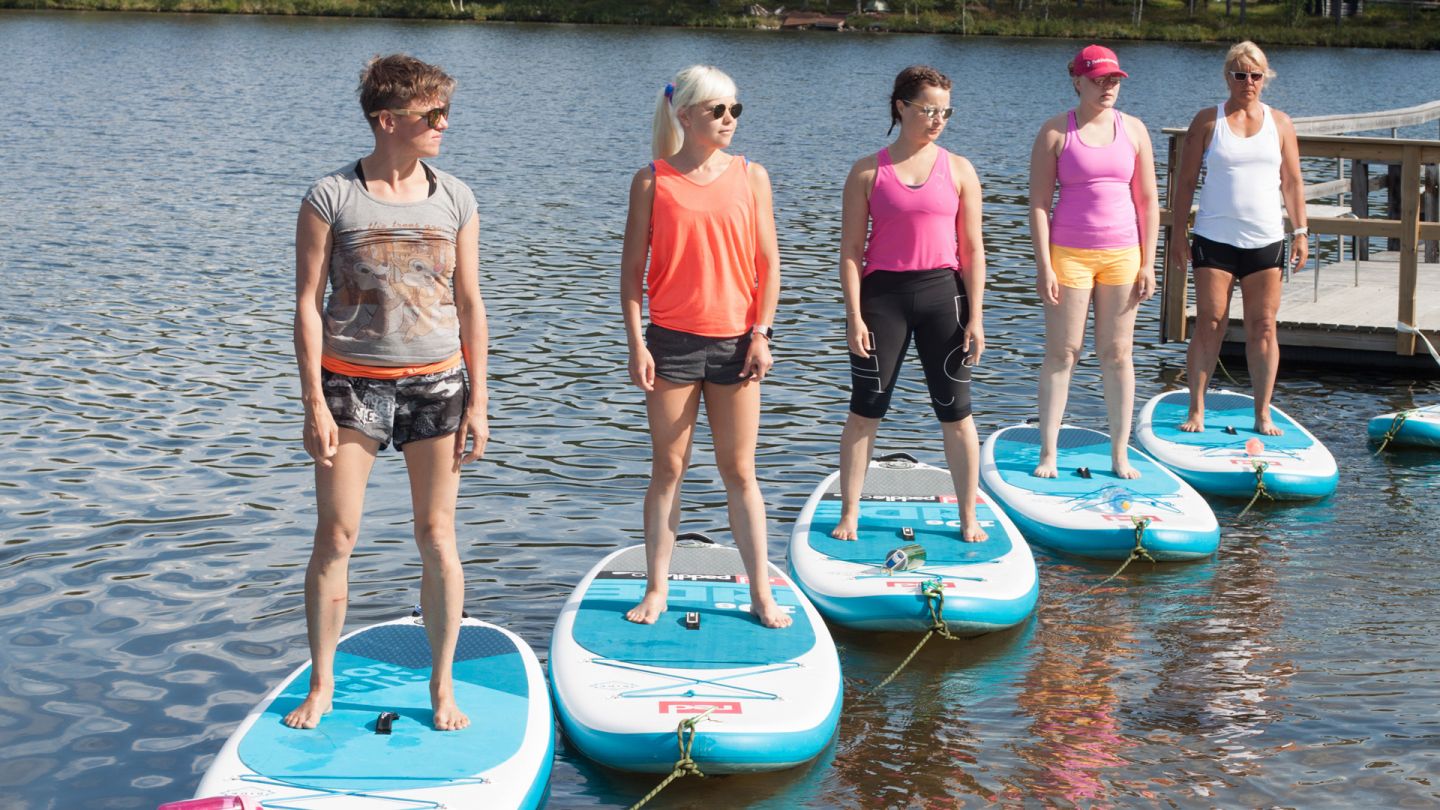 Only in Lapland
June
Midsummer in Ruka-Kuusamo. The Midsummer Festival – the celebration of the shortest night of the year – is all about happy people and ancient traditions.
Inari Nightless Night – Instagrammers outdoor bash. The arctic summer and the nightless night provides ideal conditions for an adventure where you get to dive into the secrets of social media and photography.
Midnight Sun Hike. Celebrate the Nightless Night by hiking Muonio. Breathe the cleanest air in the world as you explore Fell Lapland, whether it's a few kilometers around the Pallastunturi Visitor Center or the epic 55 km Hetta-Pallas trail.
---
July
Poikkinaintiajot Folkrace in Pello. Top Gear -approved summer fun, ''Everyman's class'' car racing event.
Snowmobiles are a common sight in Lapland, and the craziest ones don't let the lack of snow stop them from engaging with their favourite hobby! Join the fun at Snowmobile Watercross race and more Inari Weeks.
---
August
Sodankylä Watercross, in August, shows how the fast & furious snowmobile riders compete with each other on water.
World Gold Panning Championships at Tankavaara Gold Village, in August in Sodankylä. Competition is open for everyone, come try your skills!
BorderPride, in August in Tornio/Haparanda. A twin-city Pride festival, because love knows no borders.
---
September
Kuusamo Nature Photo Festival, September 12-15. Nature photographers and lovers of nature gather again in Kuusamo. Lots of interesting presentations, films and nature photo exhibitions.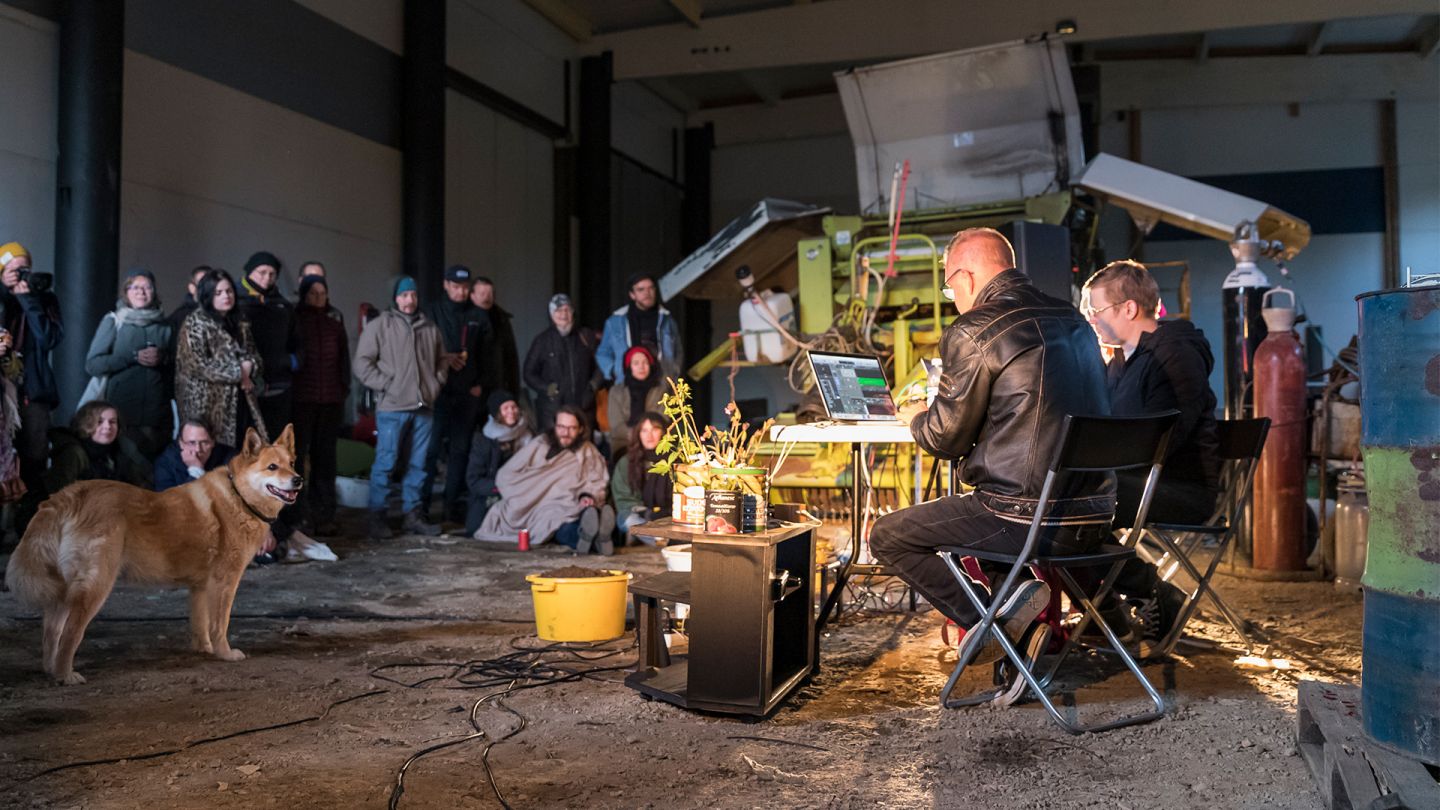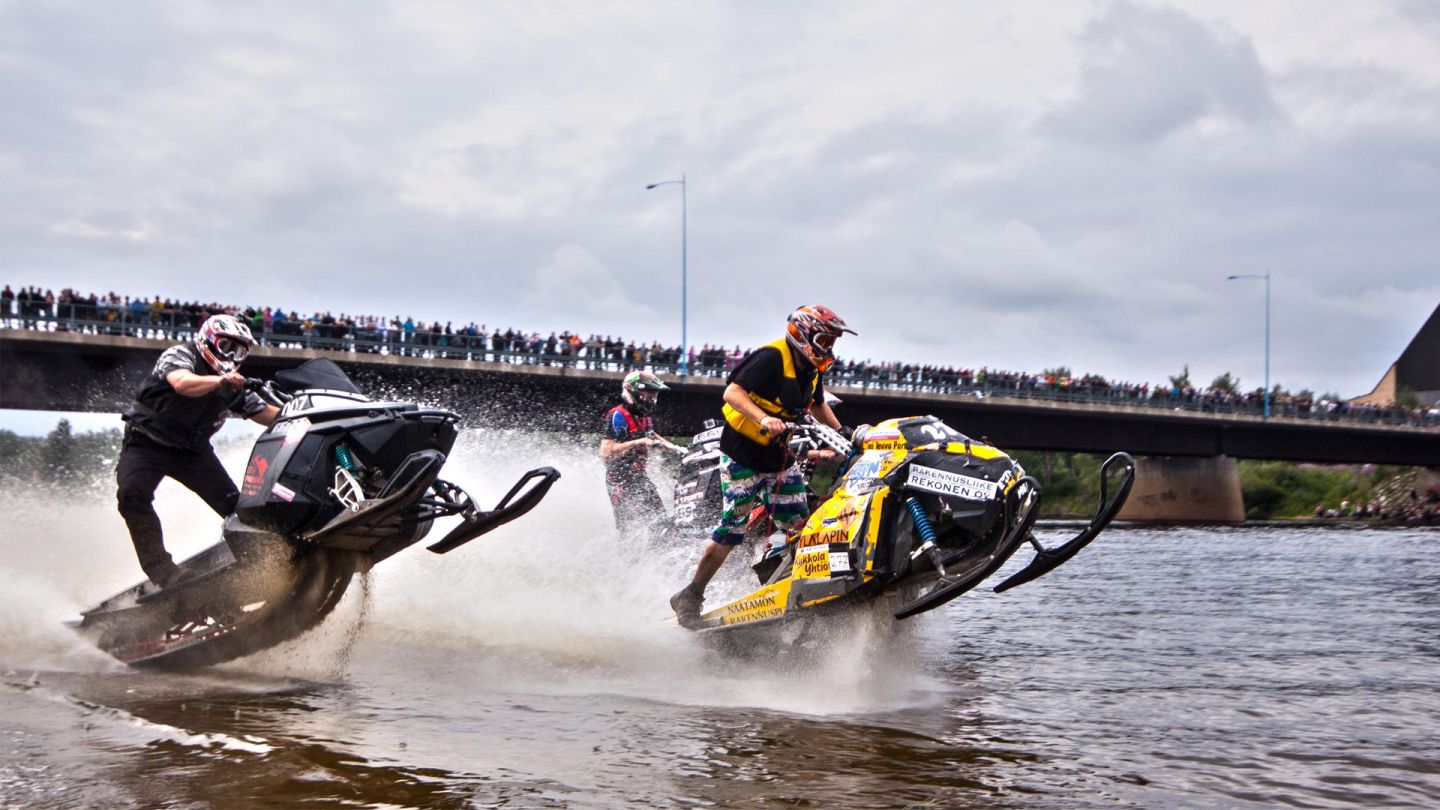 Destination Event Calendars
See what's happening in your summer holiday destination. Here's a list of all the destination event calendars.