Utsjoki is as far north as north goes, both in Finland and the EU. A sparse population, about 50% Sámi, lives in scattered villages in rugged, tundra-like surroundings. While the majority of the land and water are wilderness areas, access is easy thanks to Everyman's Right, and the nearby airports in Ivalo and Kirkenes, Norway.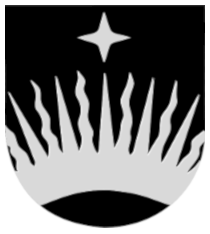 Population: 1200
Land area: 5100 km²
Water area: 230 km²
Utsjoki at a glance
Stark Arctic hills and wilderness
Highest population of Sámi in Finland
Large wilderness areas and rural villages
Tundra-like landscapes
Features of Utsjoki
When you're moving north, just before you hit the Arctic Sea, you'll enter Utsjoki, the northermost municipality in Finland. There's no mistaking the stark rocky hills or the stunted vegetation for anywhere else but the Arctic. By far, what Utsjoki has is wilderness. The majority of the municipality is made up of Finland's largest wilderness area, Kaldoaivi, and the Kevo Nature Reserve. Kaldoaivi is characterized by low hills, ground down during the Ice Age, and wide expanses of unbroken bog and scrubland. Kevo Nature Reserve has higher hills and more demanding terrain like the impressive Kevo Canyon.
Two major rivers run through Utsjoki. The Teno (Norwegian: Tana) River is the border between Finland and Norway in Utsjoki, running from Karigasniemi in western Utsjoki beyond Nuorgam, the northernmost village in the EU, another 50 km before reaching Tanafjord and the Arctic Sea. The Teno is a major river for the Sámi people, both culturally and due to impressive salmon runs. Another river, the eponymous Utsjoki river, bisects the municipality, running between the nature reserve and the wilderness area.
Villages in Utsjoki tend to the small. As about half the population is Sámi, you'll hear a lot of Northern Sámi language spoken here. The village of Utsjoki features the Sámi Bridge into Norway and a stone church, as well as the significant cultural hertiage site of the old church cottages. Nuorgam, the largest village in the municipality, offers many activity service providers. Karigasniemi is a village just south of Karasjok, Norway with shops and restaurants catering to Norwegians and travelers.
Logistics in Utsjoki
Remote, yes. Inaccessible, no. The nearest international airports are in Ivalo (2 h by car) and Kirkenes in Norway (2,5 h by car).
Luckily, most villages and services lie along two routes, European highway E75, which connects Utjsoki to Rovaniemi (and many other towns along the way), and the Finnish road 970, which follows the Teno River.
Accommodation is provided by tourism and wilderness activity providers throughout the municipality.
Visit the Utsjoki travel website for more information.