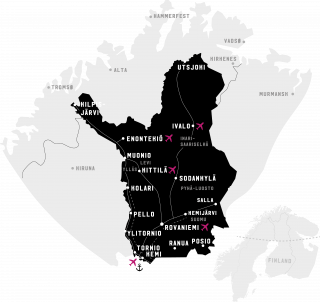 BUSINESS IN LAPLAND – ABOVE ORDINARY OPPORTUNITIES
Get on the fast track to northern business: discover Arctic opportunities and partner with local experts. Lapland attracts increasing economic interest and significant investments.
Growth sectors include tourism, raw material, and energy production, logistics and mining. Local expertise steps in when it comes to thriving in cold temperatures and protecting the natural ecosystem.
Delve in deeper below.