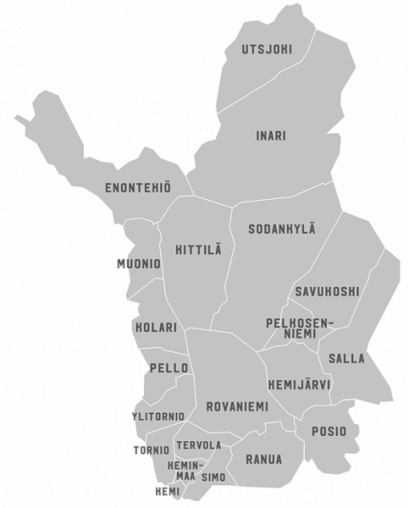 Locations for business
Did you know that snowmobiles are made in Rovaniemi and honeycomb panels head for the world's seas from Pello? Or that Arctic berries are a business in Ranua, autonomous vehicles are tested in Muonio and space data is studied in Sodankylä?
The municipalities of Lapland are vibrant business environments that offer wild, yet profitable opportunities as well as genuine networks for cooperation.
Discover the municipalities of Lapland as business environments below!