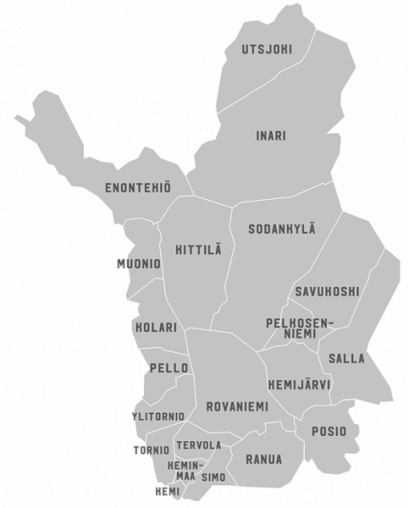 Locations for business
Are you interested in success in tourism, the bio- and circular economy, industry, Arctic testing, or wellbeing?
The municipalities of Lapland are lively and international business environments providing many business and investment opportunities as well as knowledgeable partners in various industries.
Discover the municipalities of Lapland as business environments below!