The weather was so hot (32°), Andreas Korn could hardly believe he was standing on the Arctic Circle. The German producer and host of Getting Married, a reality show about wedding traditions around the world, came to Finland to film the unique mix of old and new traditions that is a Finnish wedding. Production company Korn Konzept found two willing participants in the northernmost region of Finland. 
— This was a thrilling experience for us, our first time in Lapland. Life is so different here than in Berlin. That's why we were so happy to find a wedding couple in Rovaniemi. In Germany, a bride would not go into the sauna to 'get rid of all her ex-boyfriends.' I think people all over the world will really have a lot of fun watching this and other Finnish wedding rituals, said Andreas.
The production come to Rovaniemi in July 2018, one of Finland's hottest on record. Despite the Arctic latitude, the crew was surprised by the warmth and the Midnight Sun.  
— I expected to wear a jacket, but instead I went swimming in an Arctic river. We filmed during one of the hottest weeks in Lapland ever. It made sleeping doubly hard: the heat and the never-ending sunshine. But who needs sleep anyway when you're in such a beautiful spot? The long days made filming more flexible, since there was more sunlight.
The production team traveled around the municipality, venturing into the wilderness for a hike with the sporty wedding couple and fly-fishing in the middle of a river. And no trip to Rovaniemi is complete without meeting Father Christmas himself, so the crew traveled to the Arctic Circle for a one-on-one interview with Santa. Andreas even met some friendly reindeer during their visit to Santa Claus Village. 
The show captured the magic moment in a large Lutheran church in the village of Narkaus, about 10 km from downtown. The wedding reception was held in the nearby log cabin club house. 
— We are very grateful for all the support and hospitality we received before and during our stay in Lapland, especially the colleagues at Film Lapland and Visit Rovaniemi. Without them, we couldn't have had the smooth filming process we did. This was especially appreciated, since we've filmed in other places where the communication and logistics were much more complicated. 
The Finnish episode of Getting Married aired in May, 2019.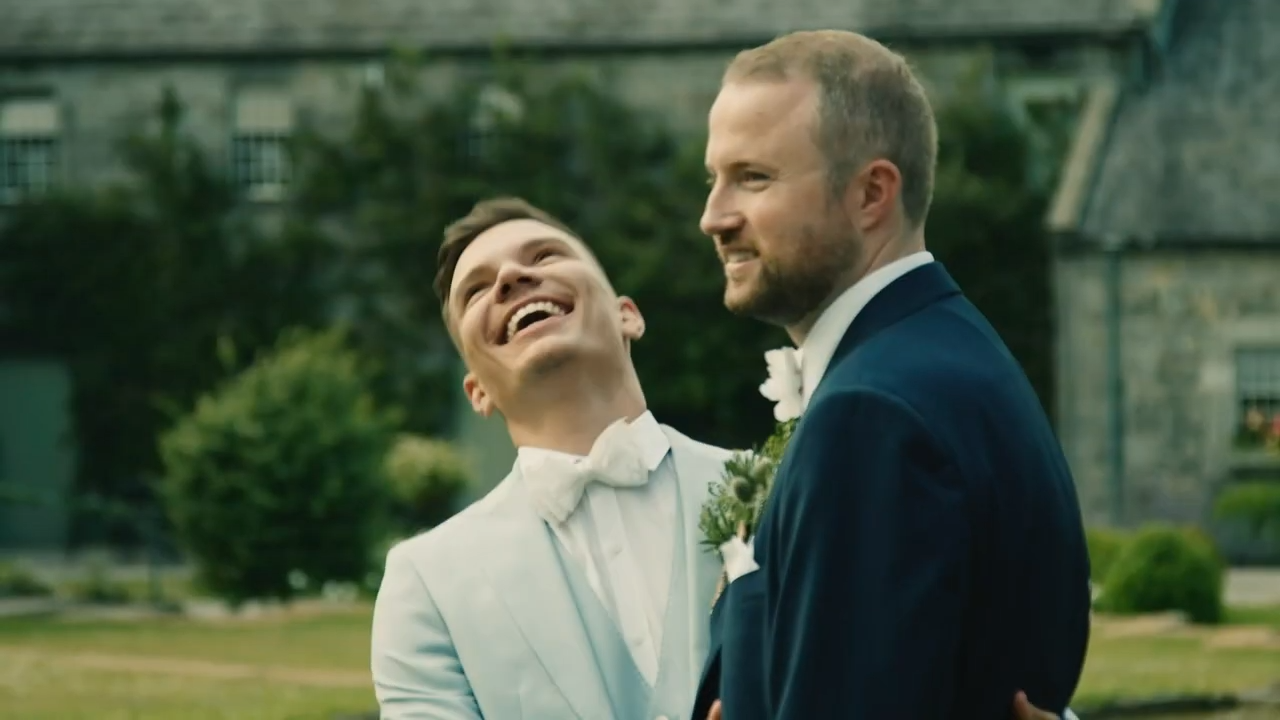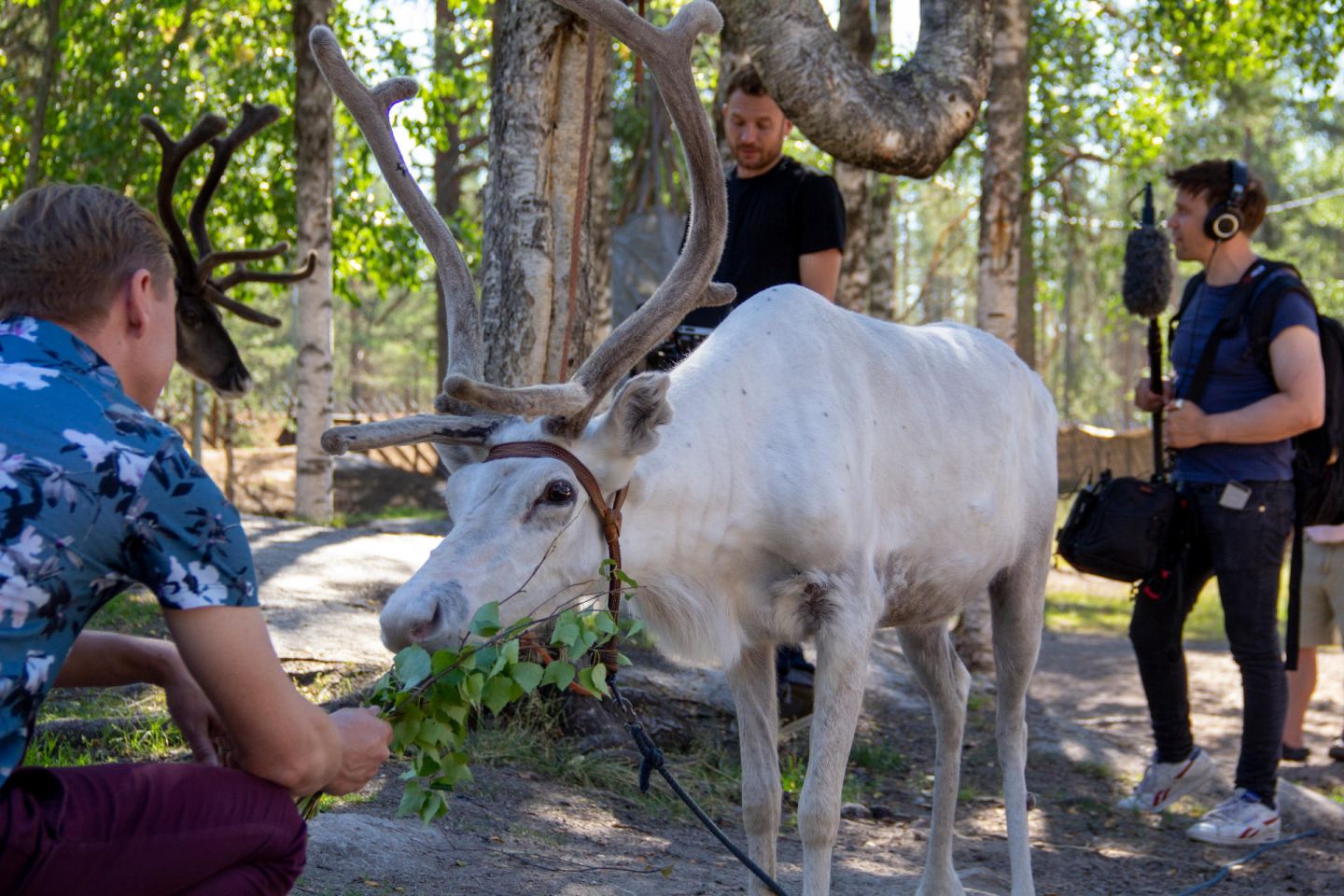 Photo by:
Emma Sarsila | House of Lapland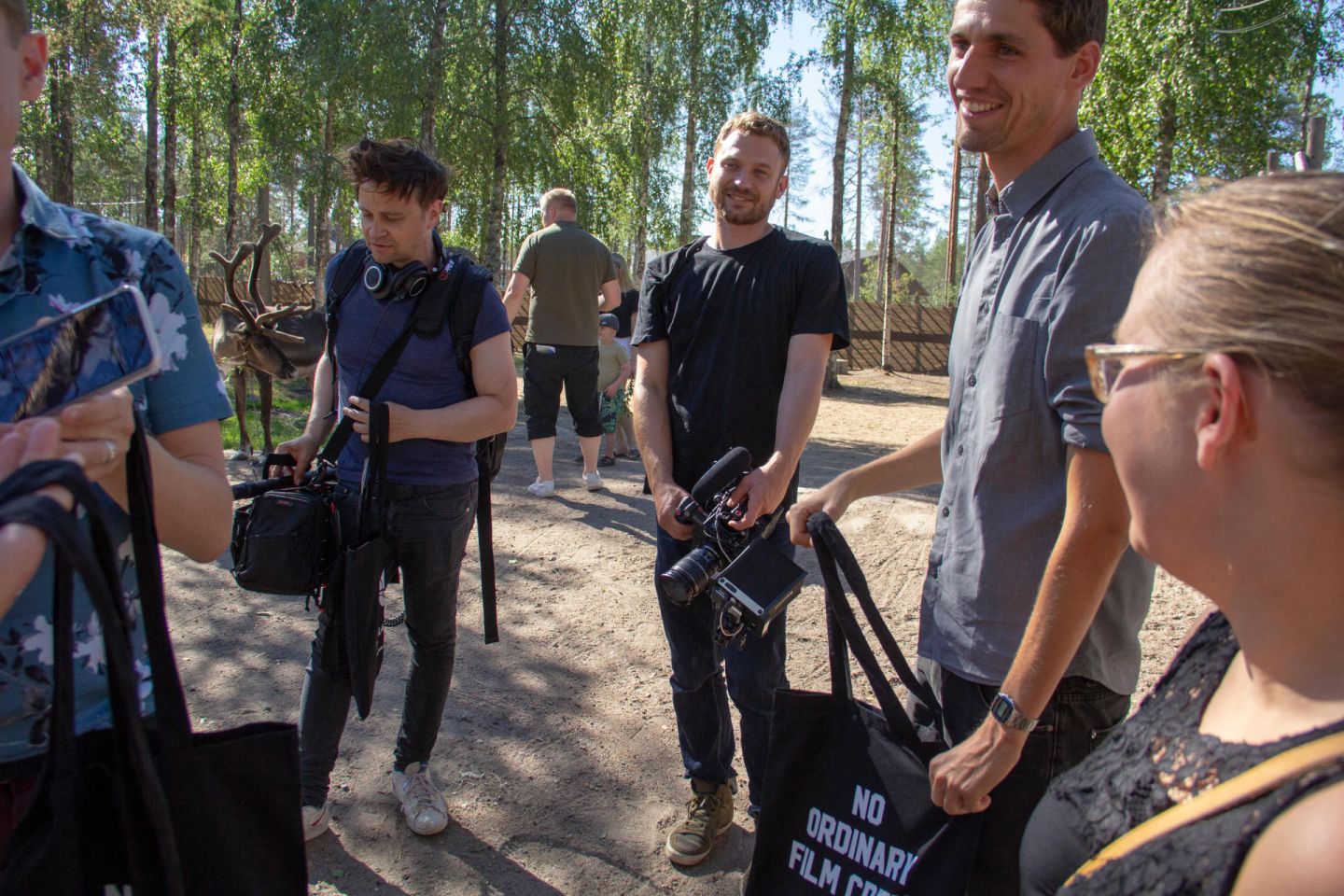 Photo by:
Emma Sarsila | House of Lapland