It was not a coincident that the first episode of the travel show Seeking the World, originally from Hong Kong, was filmed in Lapland. The crew enjoyed the Arctic filming experience, and according to the host and executive producer Joe Ma and his wife Dr. Karen Cheung, one of the benefits of filming in Lapland is the easily accessible Arctic wilderness locations. They think Finnish Lapland provides one of the most breathtaking natural environments in the world. Moreover, Karen adds:
— People in Lapland are very friendly, earnest and helpful! They are always full of smiles.
Seeking the World was mainly filmed in the Rovaniemi and Luosto areas during May 2017. It shows people's desire to follow their dreams and several ways to make them come true. Program planner Eddy Pun thinks that in addition to the picturesque landscape of Lapland, the story and the cultural heritage of the Sámi people was highly interesting from the point of view of a producer.
—In the program, we also talk about the Finnish people. How do they enjoy their daily life? How do the Sámi people preserve their cultural identity and live in harmony with nature?
He describes the services in Lapland with just one word: "excellent". Furthermore, he thinks the expenses were reasonable and even lower than expected in the first place.
Joe Ma and Karen Cheung, who are used to the busy life of Hong Kong, were especially impressed by the Finnish people's respect toward the nature.
— I think this mutual respect between nature and mankind reflects the importance of harmony and gratitude, Karen says.
The production team went ice fishing, chased Northern lights and visited Santa, among many other activities. Joe Ma and Karen Cheung hope to return soon.
— We would love to come back to see the nature and landscapes in summer as Lapland is a scenic wonderland, Karen says.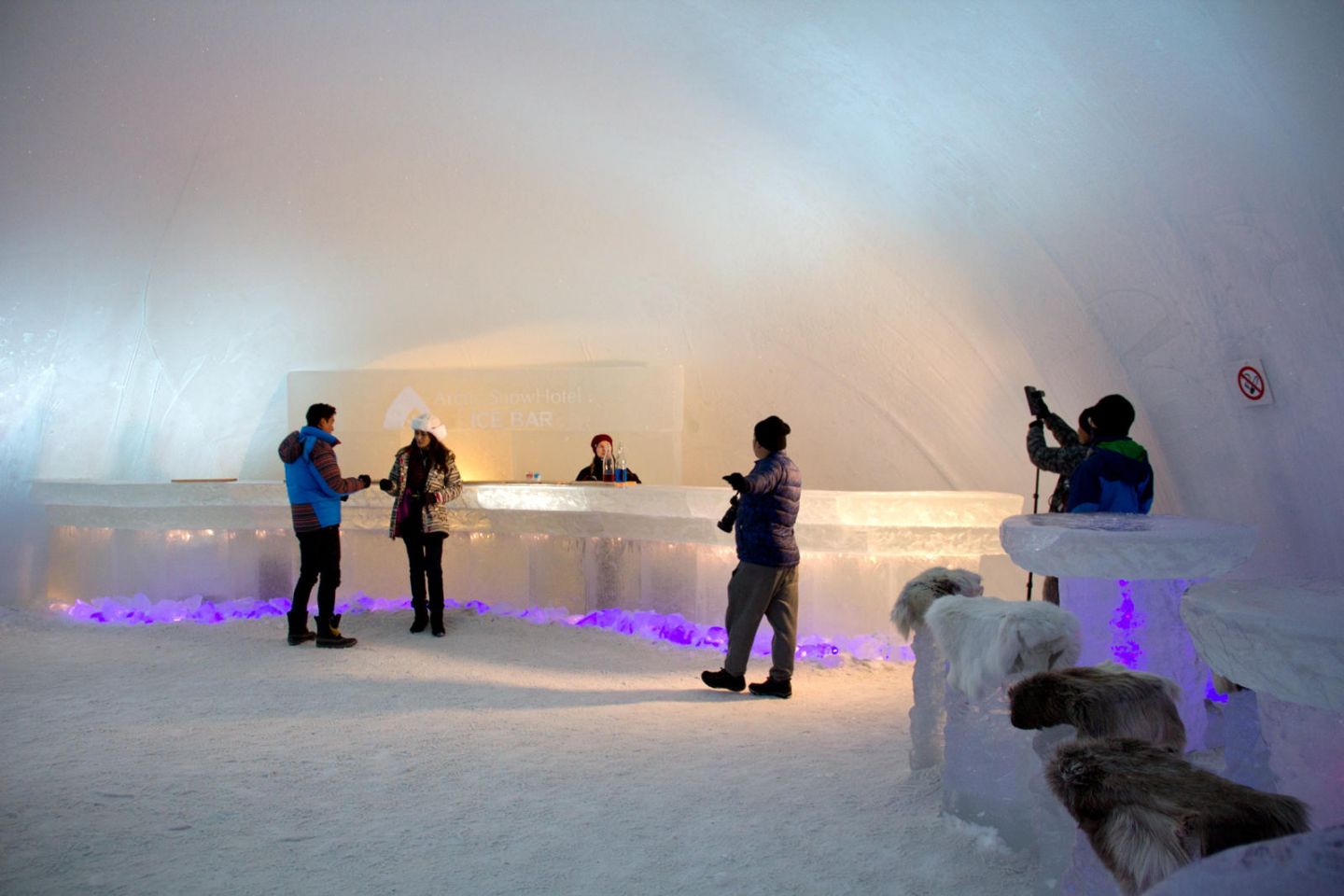 Photo by:
Seeking the World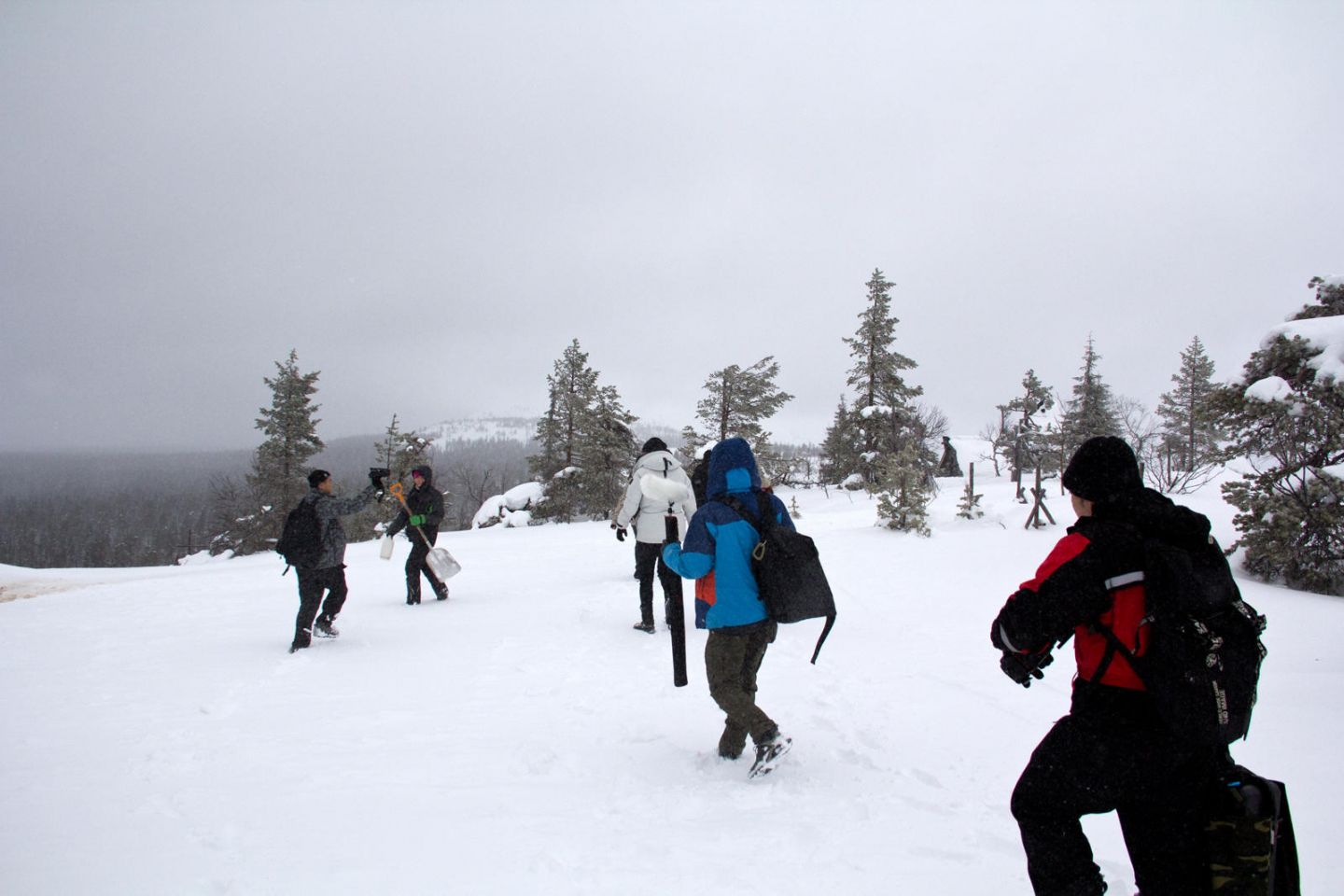 Photo by:
Seeking the World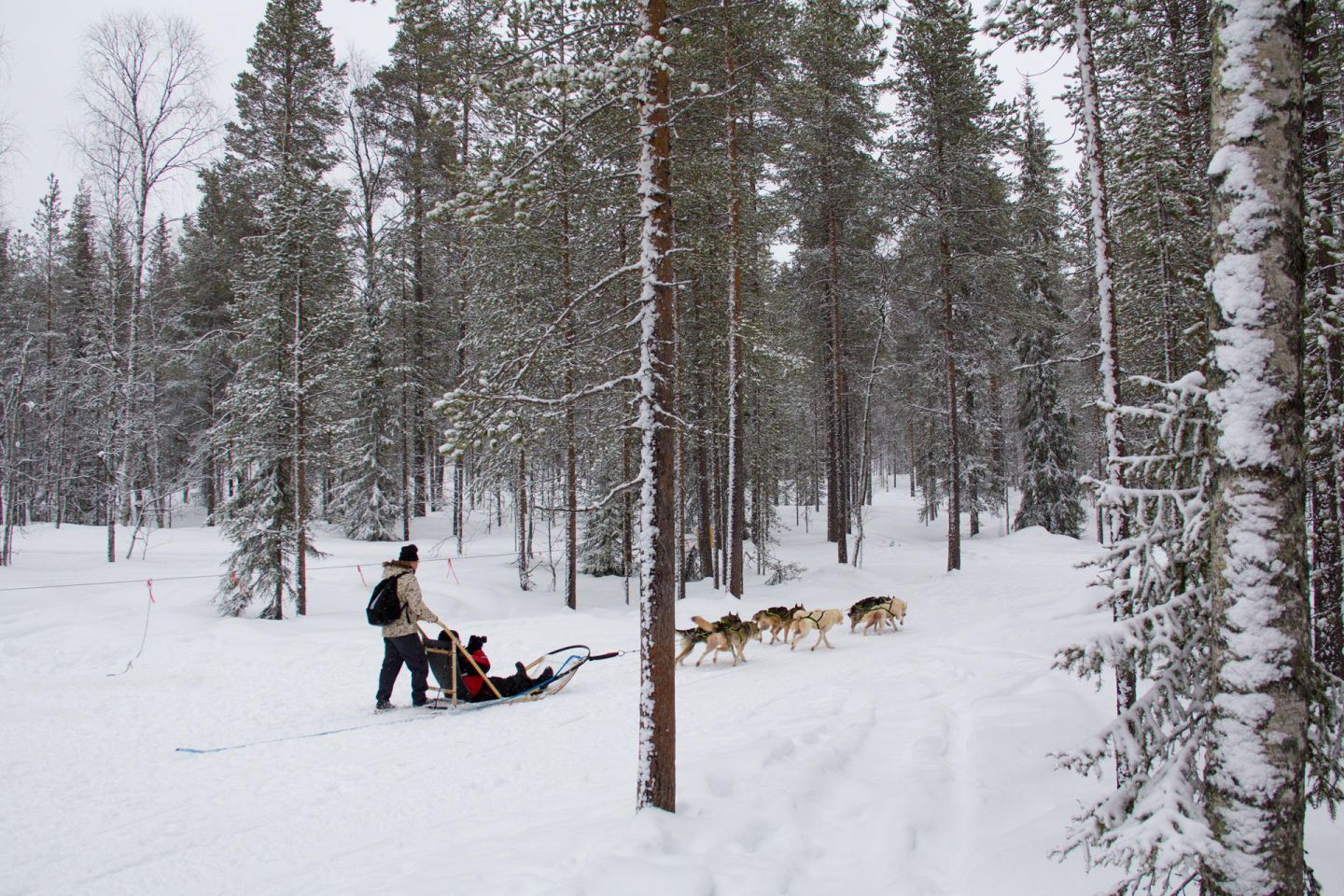 Photo by:
Seeking the World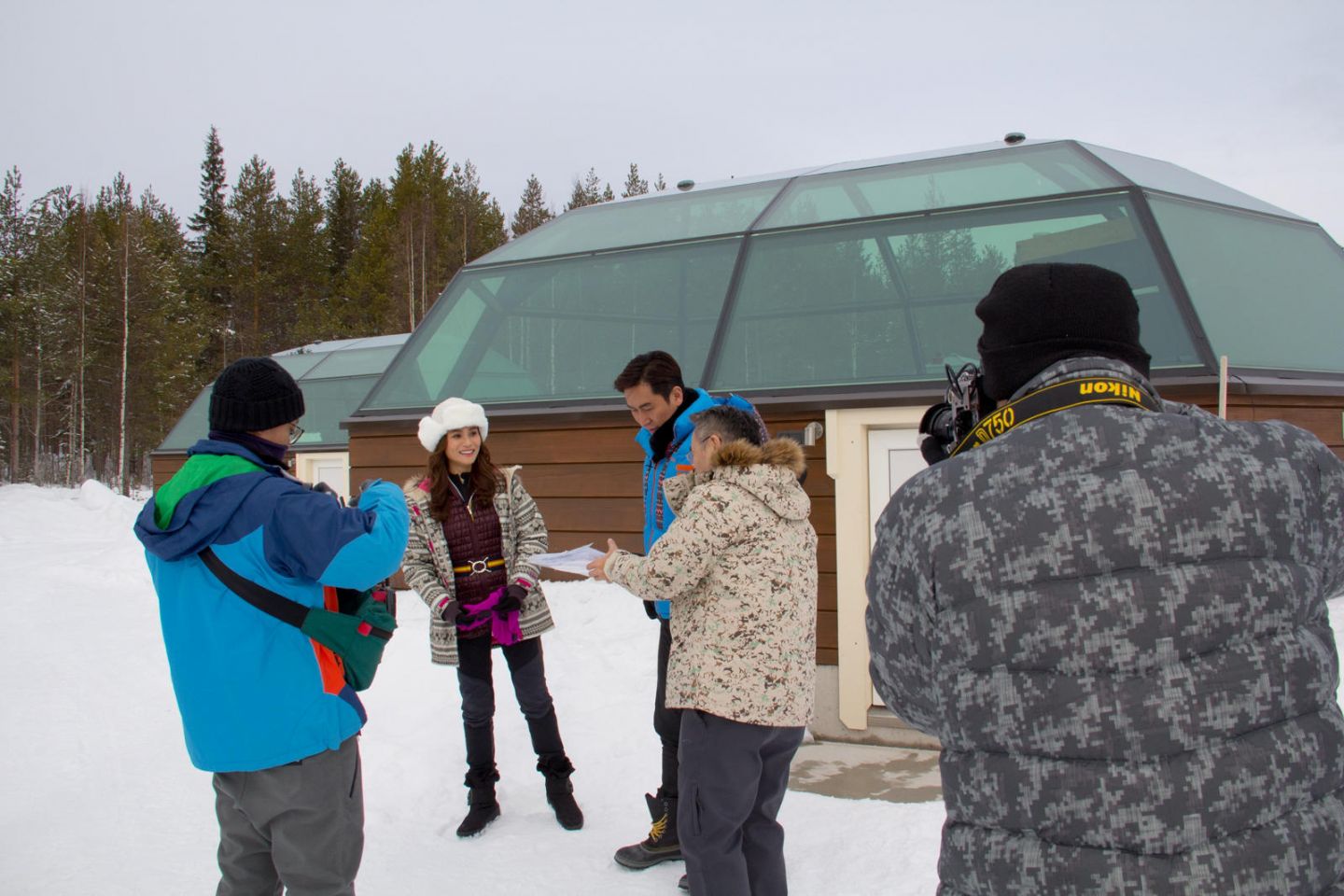 Photo by:
Seeking the World
Photo by:
Seeking the World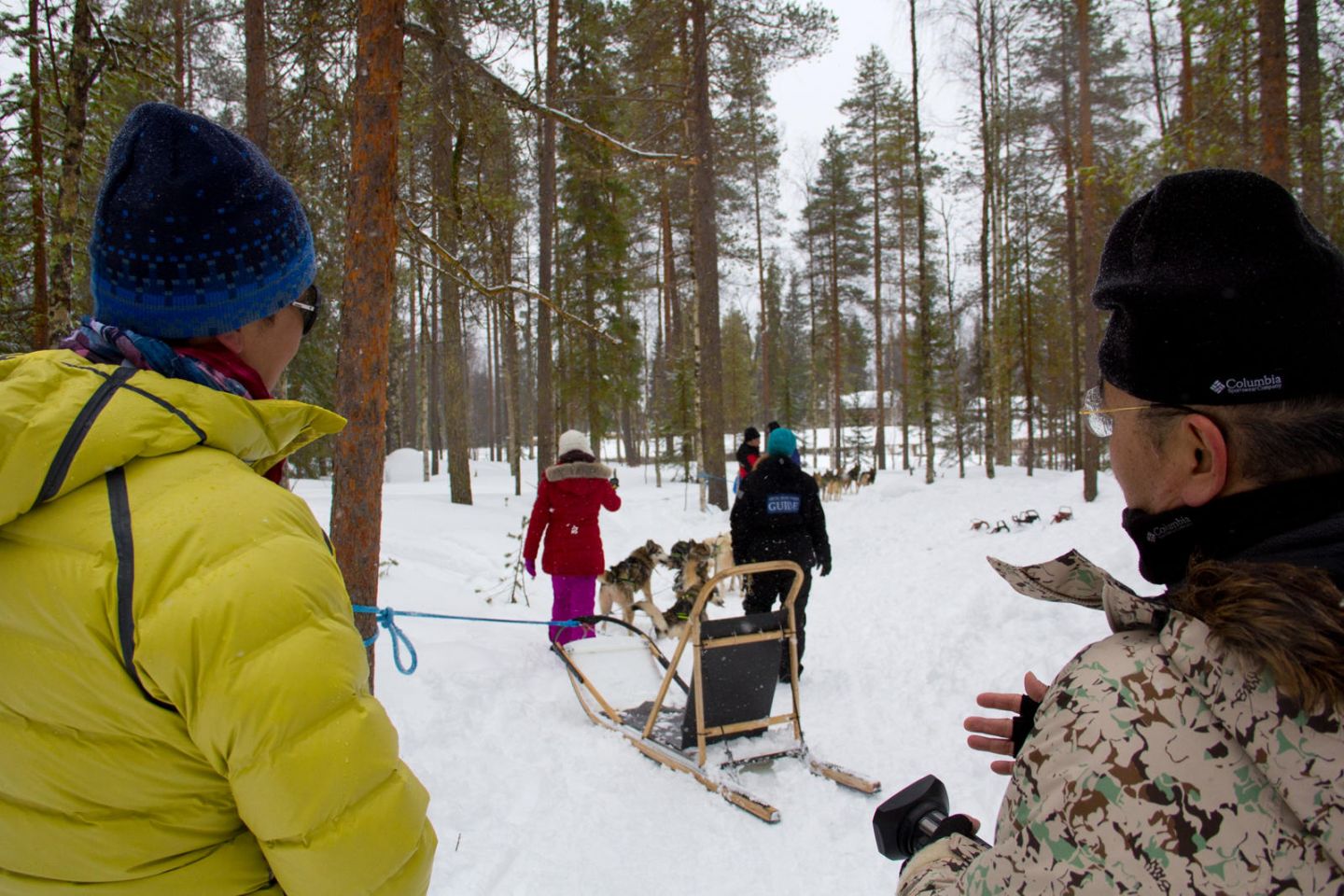 Photo by:
Seeking the World