An Efficient and Memorable Shoot for Ah! Production
One episode of the popular French travel show Le Plein de Sensations was filmed in April 2017 in Finnish Lapland. The show introduces interesting and unusual travel destinations to the French audience. The episode was filmed during seven days within five different areas in Finnish Lapland. The production team filmed an impressive amount of various content within a wide area in the limited time they had, everything from ice climbing and an ice-breaker cruise to a husky safari and snow kiting, to name a few.
— If you are looking for genuine wilderness locations, Lapland is perfect, says Ms. Mathilde Prat, director of the episode.
Dimitri Dailloux, the manager and the producer of the show was equally impressed. The TV production found the free services of Finnish Lapland Film Commission (Film Lapland) beneficial. According to Dailloux, working with Film Lapland and their Film Friendly –network helps finding good partnerships from Lapland. Filming at the end of the winter season can have its pros and cons. The crew worried whether snow would last long enough, but it was a risk they were willing to take – and it did. At the end of the season, tourism companies and entrepreneurs also had more time for the production as well as lower prices. The needs of the production were met with patience and flexibility, and the crew managed to film everything even to their own surprise effortlessly, despite the ambitious schedule.
One of the cultural specialties filmed was traditional Skolt Sámi music, leu´dd. Leu´dd music is based on poetical lyrics, which typically tell the tales of the people living in the Skolt Sámi villages. Meeting an 84-year-old Sámi woman, Katri Jefremoff, was an unforgettable experience for Ms. Prat.
— It was so emotional to meet her and the other Sámi people. The experience was very powerful, the Sámi have preserved something special even to this day, she says.
Shooting a travel show, the crew has experienced working conditions from all over the world. Well-organized filming arrangements with thorough help from Film Lapland, and the authentic and unique experiences during the filming, made the seven days spent in Lapland unforgettable for the director.
— It was definitely the best filming experience in my life, she states earnestly.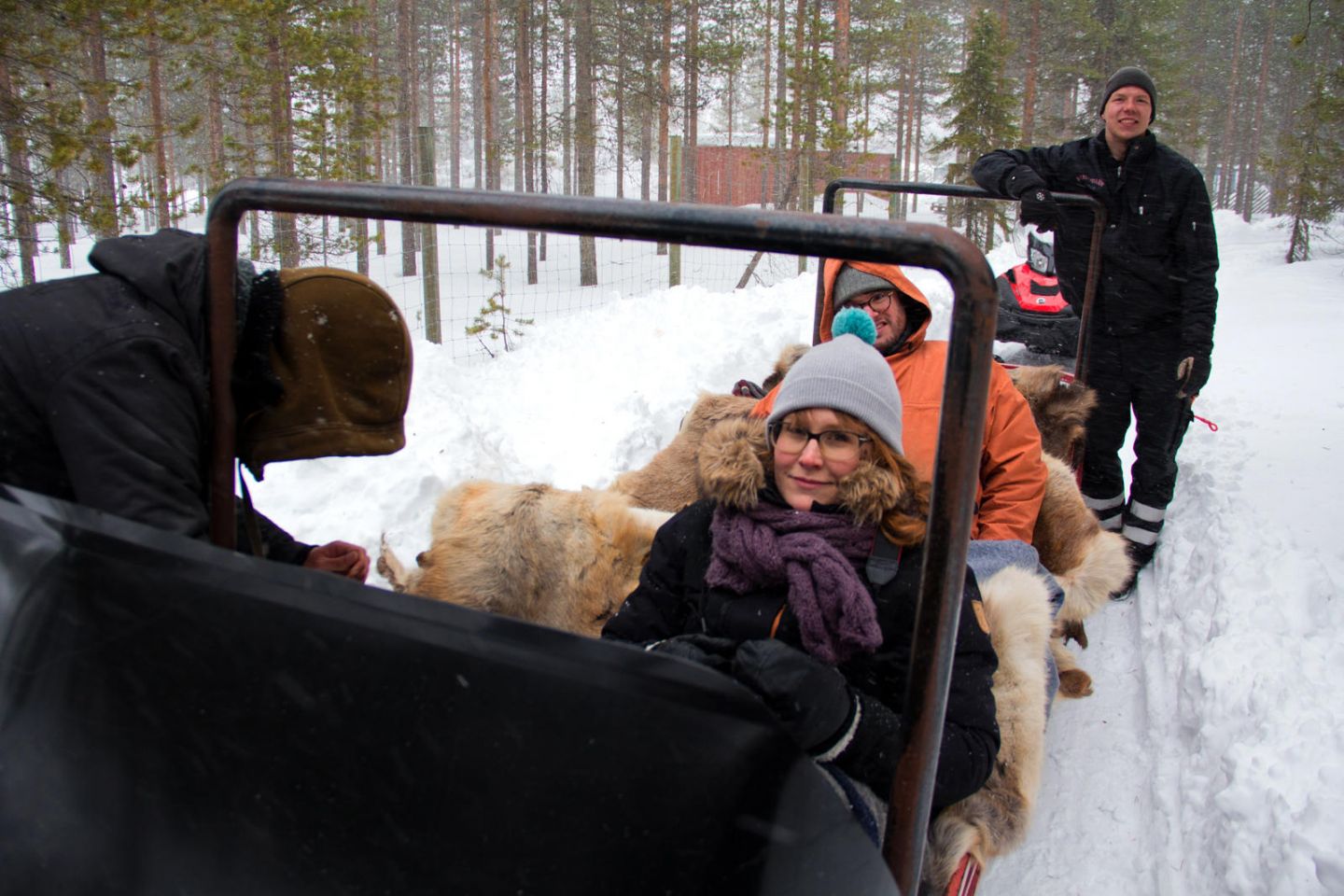 Photo by:
Kirsikka Paakkinen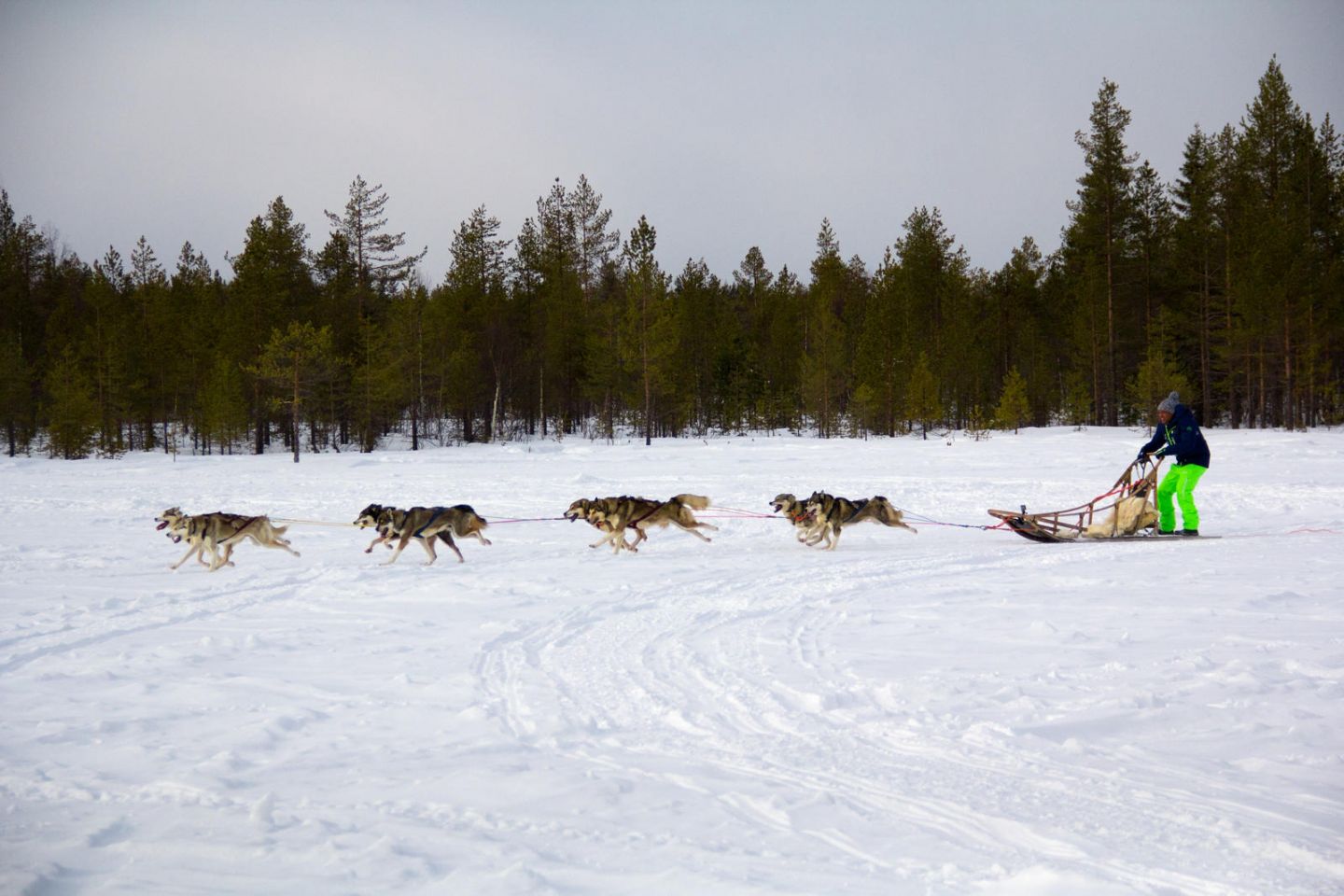 Photo by:
Kirsikka Paakkinen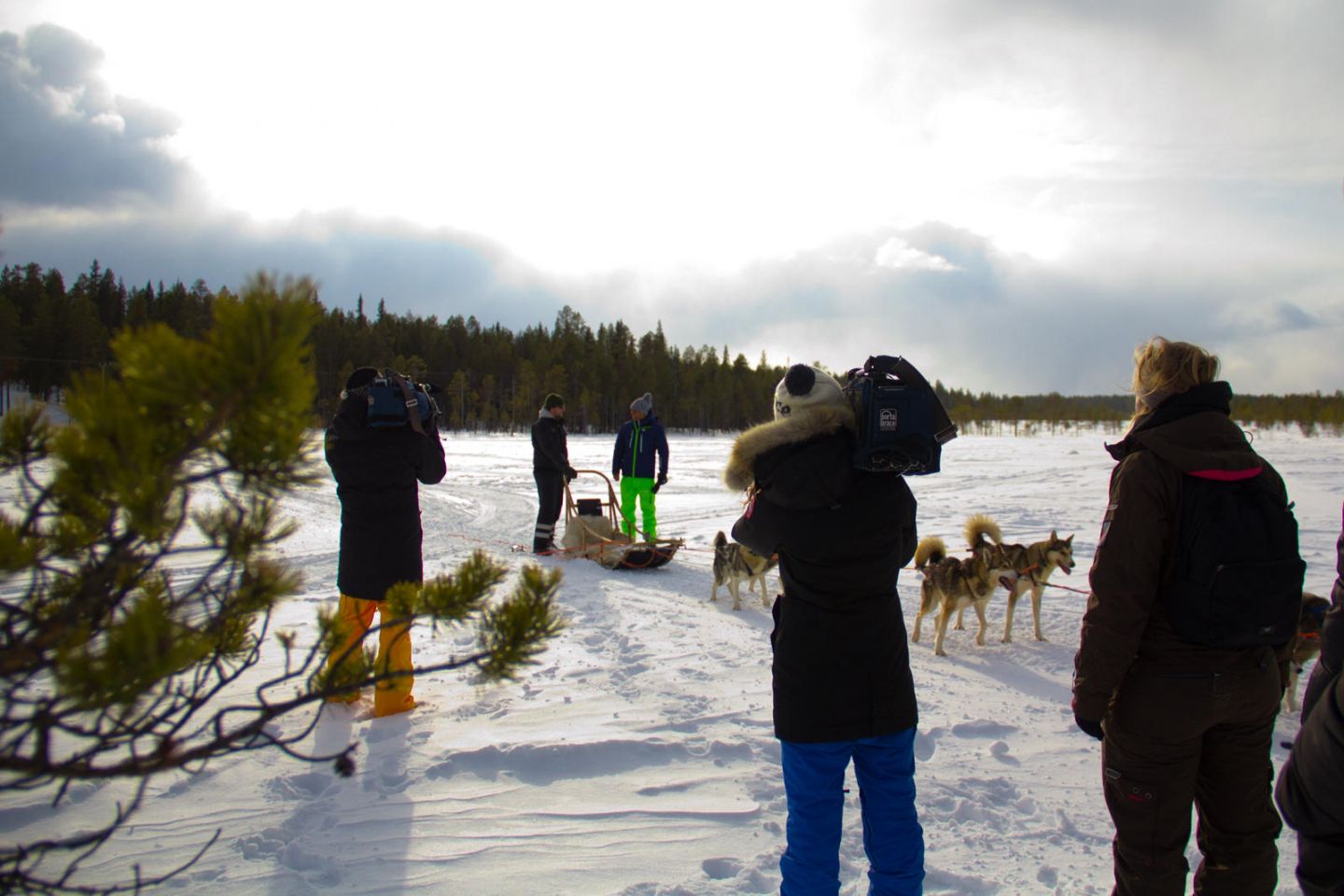 Photo by:
Kirsikka Paakkinen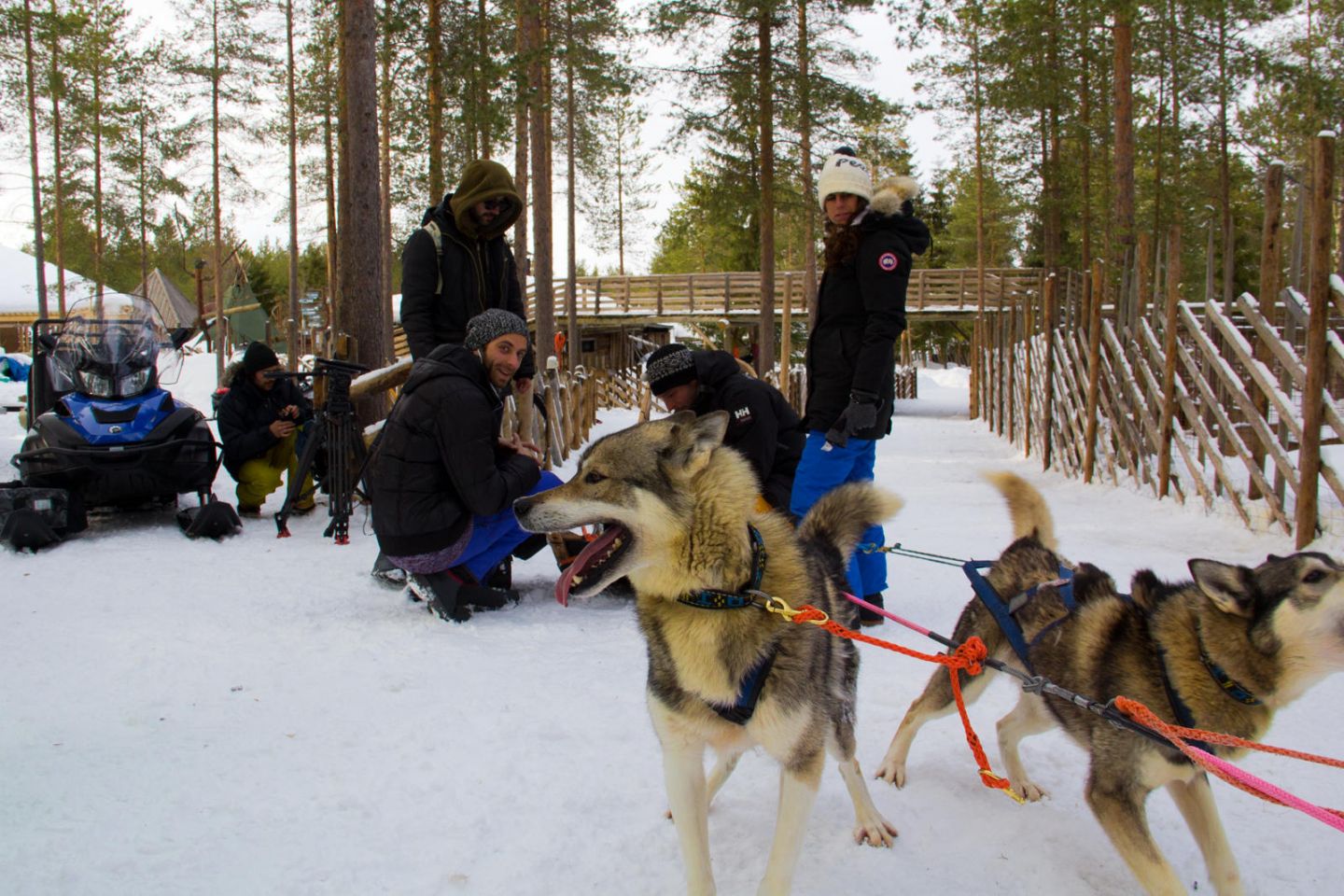 Photo by:
Kirsikka Paakkinen