A significant part of Finland's mining and mineral exploration investments is concentrated in Lapland. Finland ranks 10th (2020) in the Fraser Insitute's Mining and mineral exploration investments overall attractiveness index. There are major deposits in Lapland, and by 2030, investments in research and mineral exploration will amount to approximately €500 million.
In 2020, the turnover of metal refinement in Lapland rose to approximately €4.1 billion. Turnover of mining and quarrying was approximately €690 million. Both account for about a third of the industries' turnover in Finland.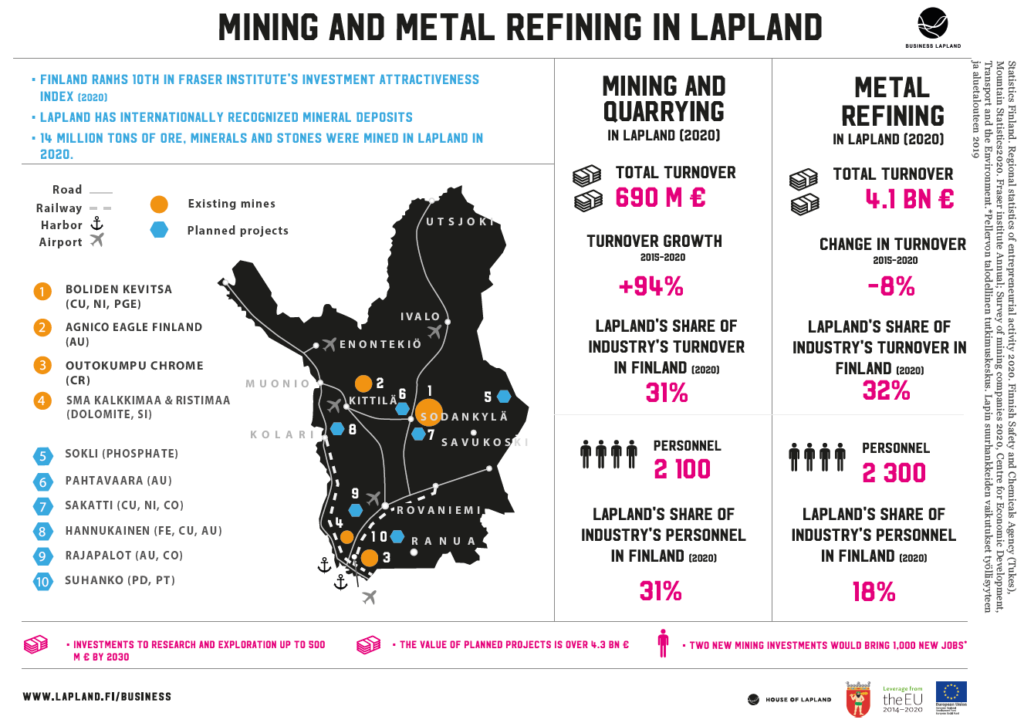 Mining and metal processing are significant employers in Lapland. Mining employs about 31% and metal refinement about 18% of the industries' employees in Finland. The importance of industries to the Lapland region is considerable, taking into account that about 3% of the Finnish population live and 3% of Finnish companies are located in Lapland.
The value of the planned projects is more than €4.3 billion.
Download the infographic of the mining and metal industry in Lapland
More information about the mining and metal industry in Finland in the infographic by Centre for Economic Development, Transport and the Environment