The Northern Lights, or aurora borealis, are the Arctic's own cosmic fireworks. Here you'll find all the info and inspiration you need for filming your own cinematic skyfire.
Filming Northern Lights can be as easy as pointing your camera at the sky and pressing record. But to truly capture the cosmic wonder of auroras, you'll need a little info, a little prep and a little luck. Here we've gathered together information on what auroras are, where and when you can film them, and a few examples of productions that filmed Northern Lights in Lapland.
WHAT ARE AURORAS?
Let's not get bogged down in cosmic details, but that's what the Northern Lights are. They are charged particles created in the heart of the sun and blasted out into the solar system. Near the magnetic poles of the Earth (aka the Arctic and Antarctic), these particles interact with our atmosphere and create spectacular light shows. Most often, the shimmering sheets of color are green, but violet are also common. Less common is red.
Check out this amazing aurora video from Flatlight Creative House:
WHERE CAN YOU FILM NORTHERN LIGHTS?
The Northern Lights are not localized over a specific town or area; their light often covers the entire Arctic. There is no one specific place in Lapland where you must be to see auroras. In fact, it's a major attraction of every Lapland destination that you can see auroras … well, pretty much everywhere. Even in the city of Rovaniemi, you need only leave the bright lights of downtown before the stars and potential Northern Lights become visible. Auroras usually occur between 80-120 km high, and sometimes as high as 1000 km, so you don't need to worry too much about where you are. Just look up!
Starting from northernmost Lapland, you can see auroras as often as 4 out of 5 nights*, depending on weather. As you travel farther down, the likelihood of seeing auroras decreases, but not as dramatically as you might think. On the Arctic Circle, you can see them 2 out of 5 nights.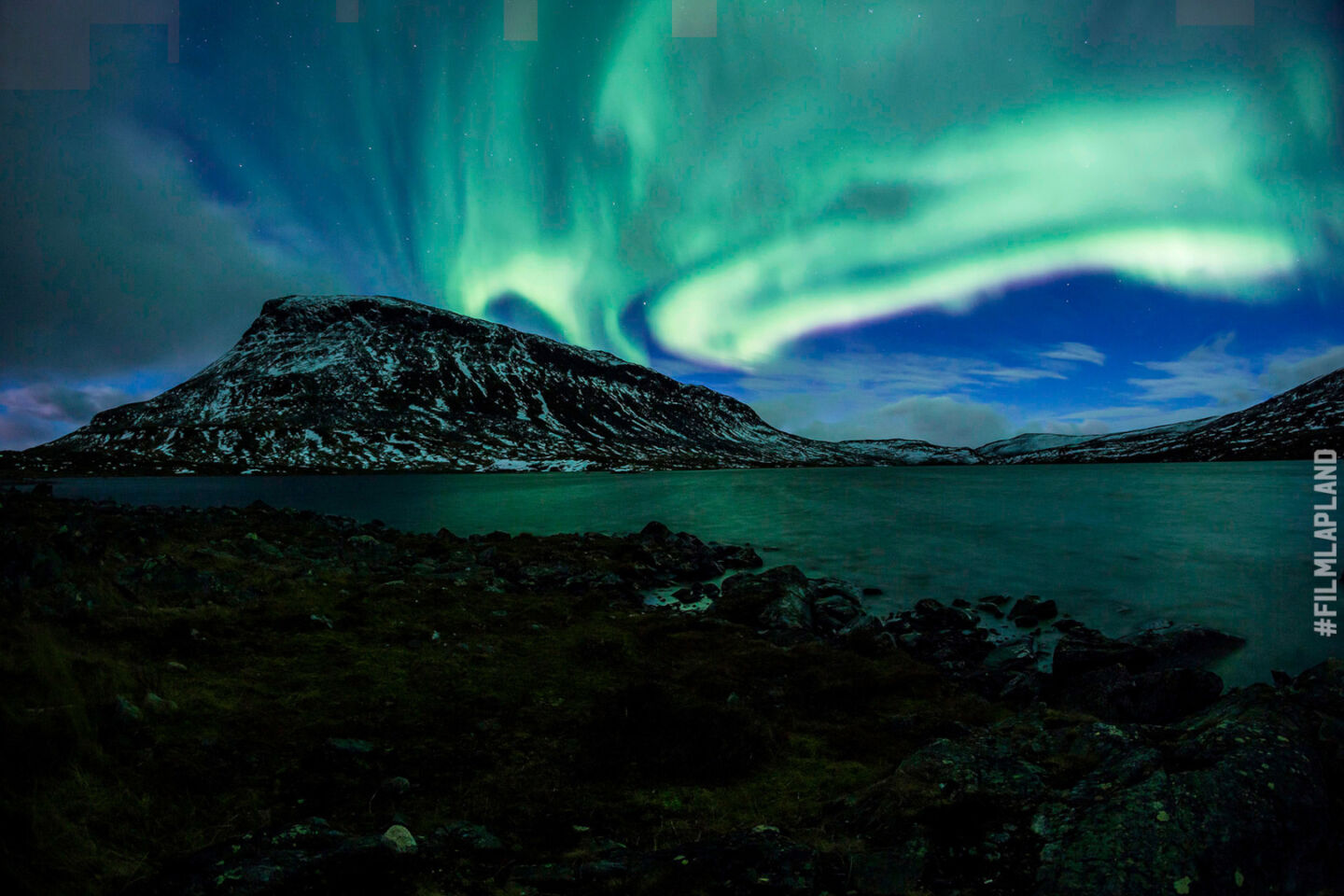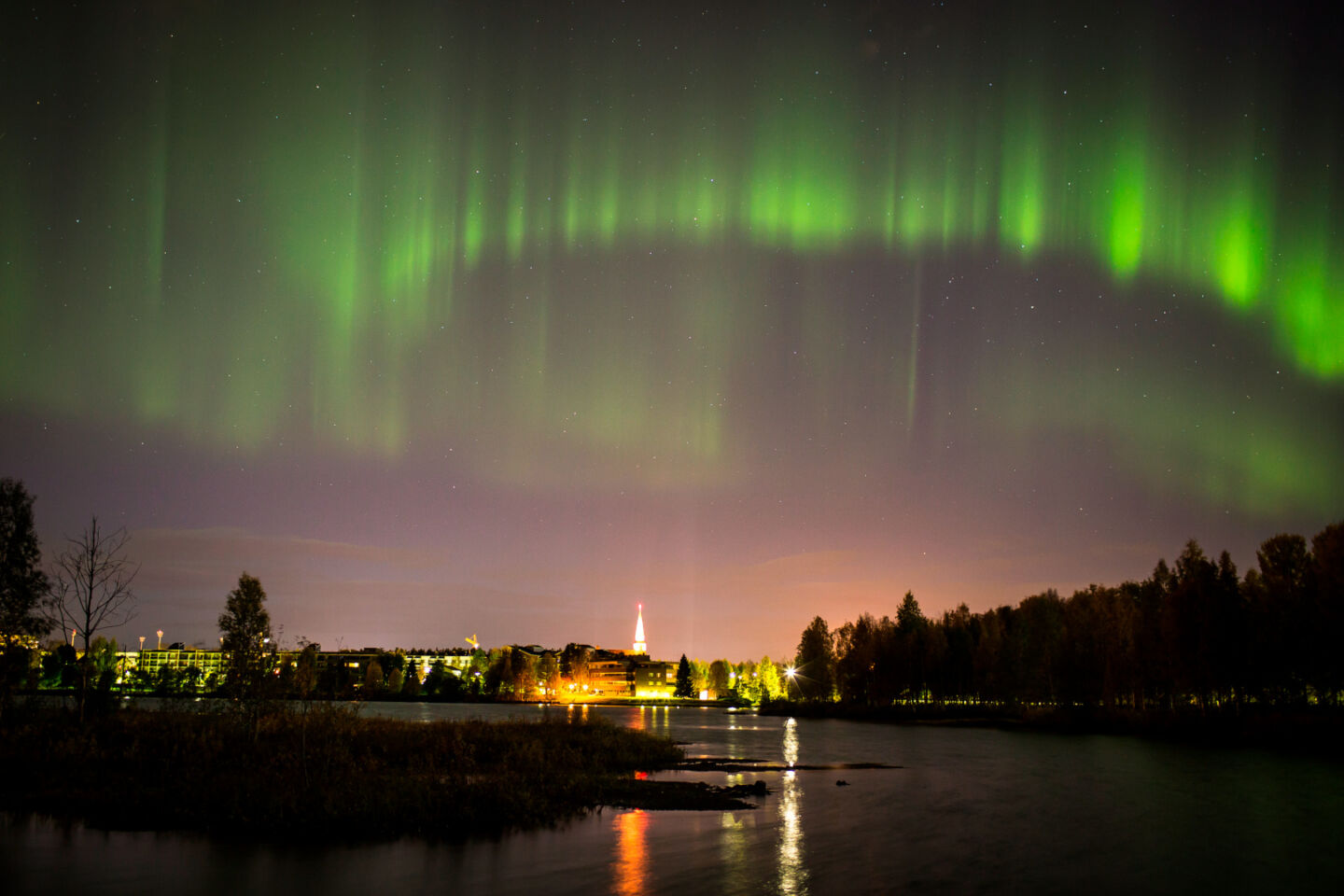 Photo by:
Lapland Material Bank | Visit Rovaniemi
WHEN CAN YOU FILM AURORAS?
Auroras are visible in Lapland at night from late summer all the way into April. (From late April to mid-summer, there's not really any appreciable "night" time to see the Northern Lights thanks to the Midnight Sun.) In autumn, you can capture auroras reflecting in the dark rivers and lakes of Lapland. This is the only time of year to film reflections, as the waters freeze and are blanketed in snow in winter. In mid-winter, the darkest period of the year, the trees are not yet heavily covered in snow, so the Northern Lights might have a starker, more stunning appearance. As we move into spring, the heavy snowfall gently reflects the light and color of the auroras, showing them at their most magical.
As for time of day, around midnight seems to be the magic hour for filming Northern Lights. Appearances by auroras can be fleeting, sometimes vanishing before you even realize what's happening. But any seasoned aurora hunter will tell you that patience is a virtue. Northern Lights often come in patches, often lasting between five and 30 minutes. There are apps and guides who can give you more specific predictions of times, duration and intensity. But it's always important to remember: no one can accurately predict Northern Lights with 100% accuracy.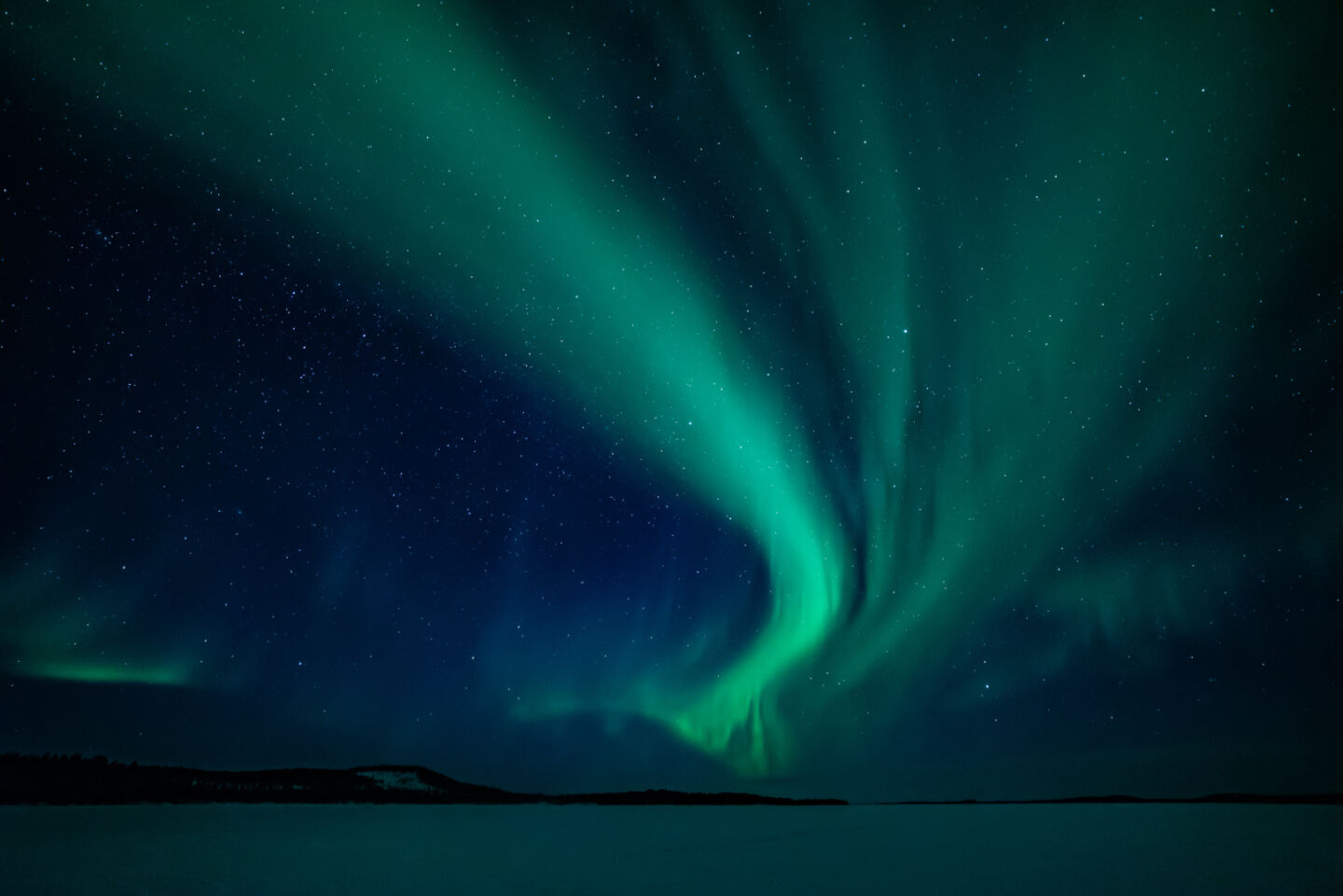 Photo by:
Jari Romppainen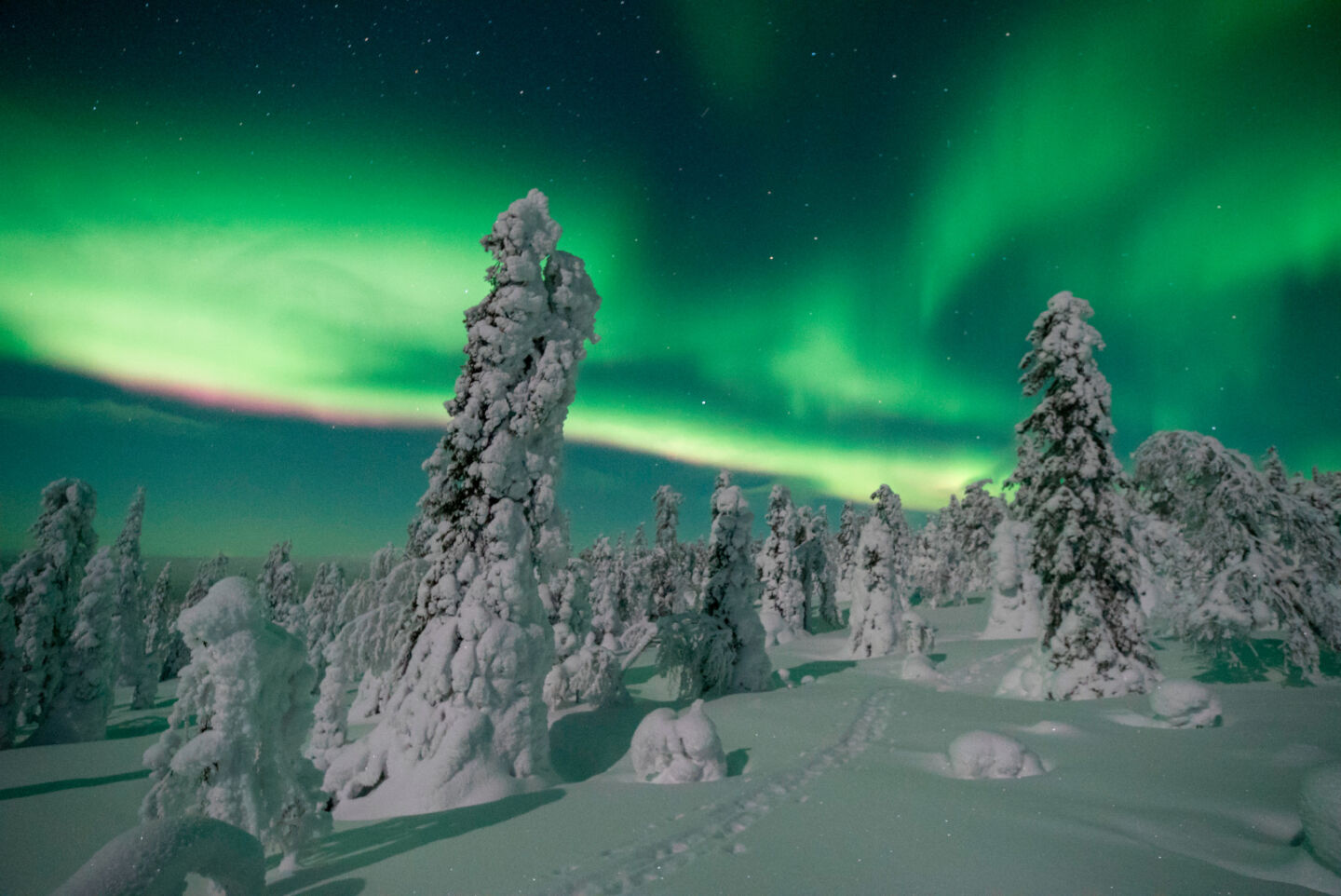 Photo by:
Lapland Material Bank | Markus Kiili
PRODUCTION INSIGHTS
What do the Northern Lights provide your production? Let's see how some recent productions have used the auroras.
World's Most Amazing Vacation Rentals (2021) visited igloo accommodation in Pelkosenniemi, and in the middle of the night, they ventured out into the cold to film auroras, and their hosts' reactions, in real-time. You can watch the full episode on Netflix.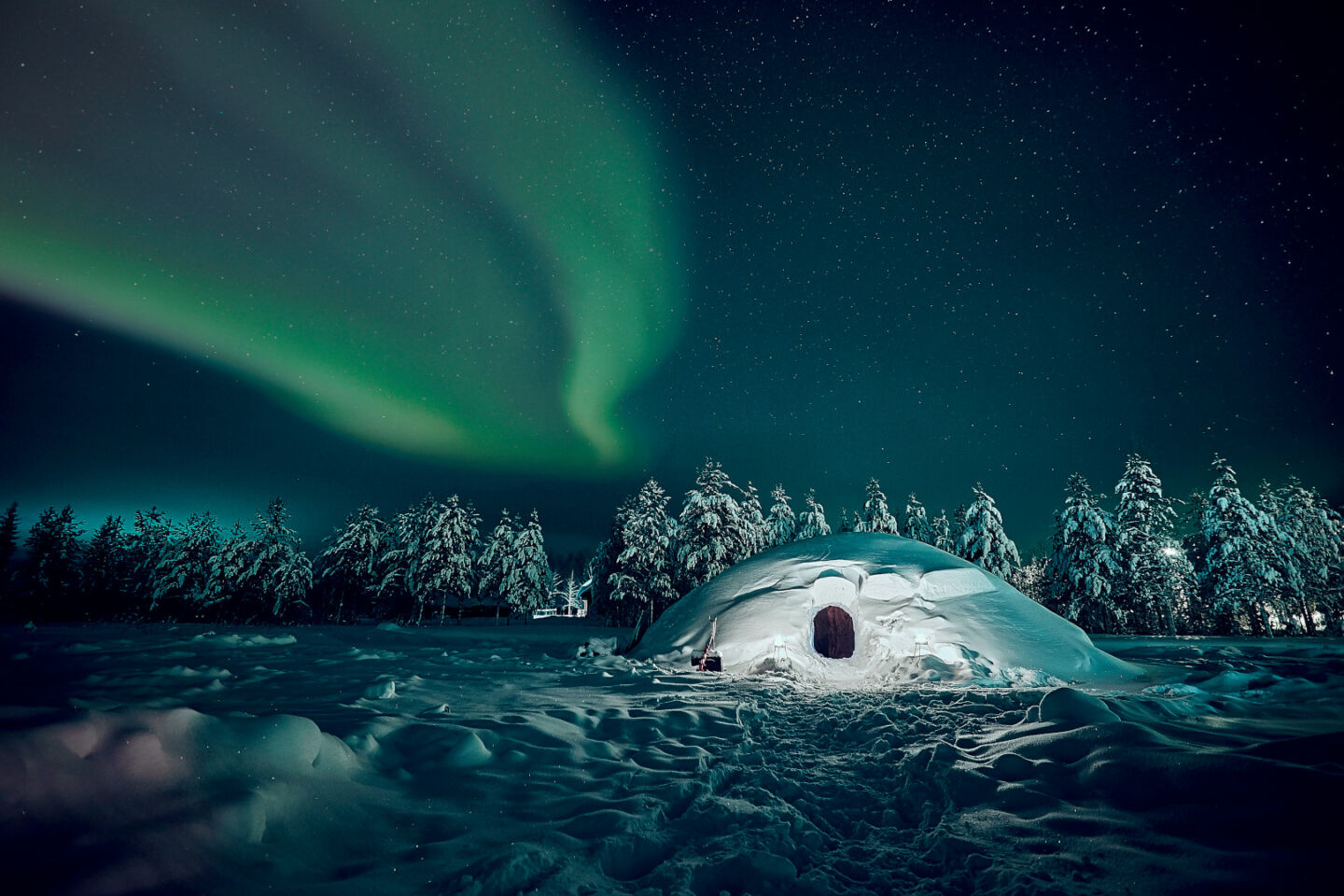 Photo by:
Lucky Ranch | Aleksi Mehtonen
The Japanese romance film Snow Flower (2018) came to western Lapland and filmed part of their love story in a lakeside cabin. They used real locations in Lapland and VFX to cast the Northern Lights in the nighttime sky. Their auroras symbolized a connection to the past, as well as hope and love.
Watch the trailer below: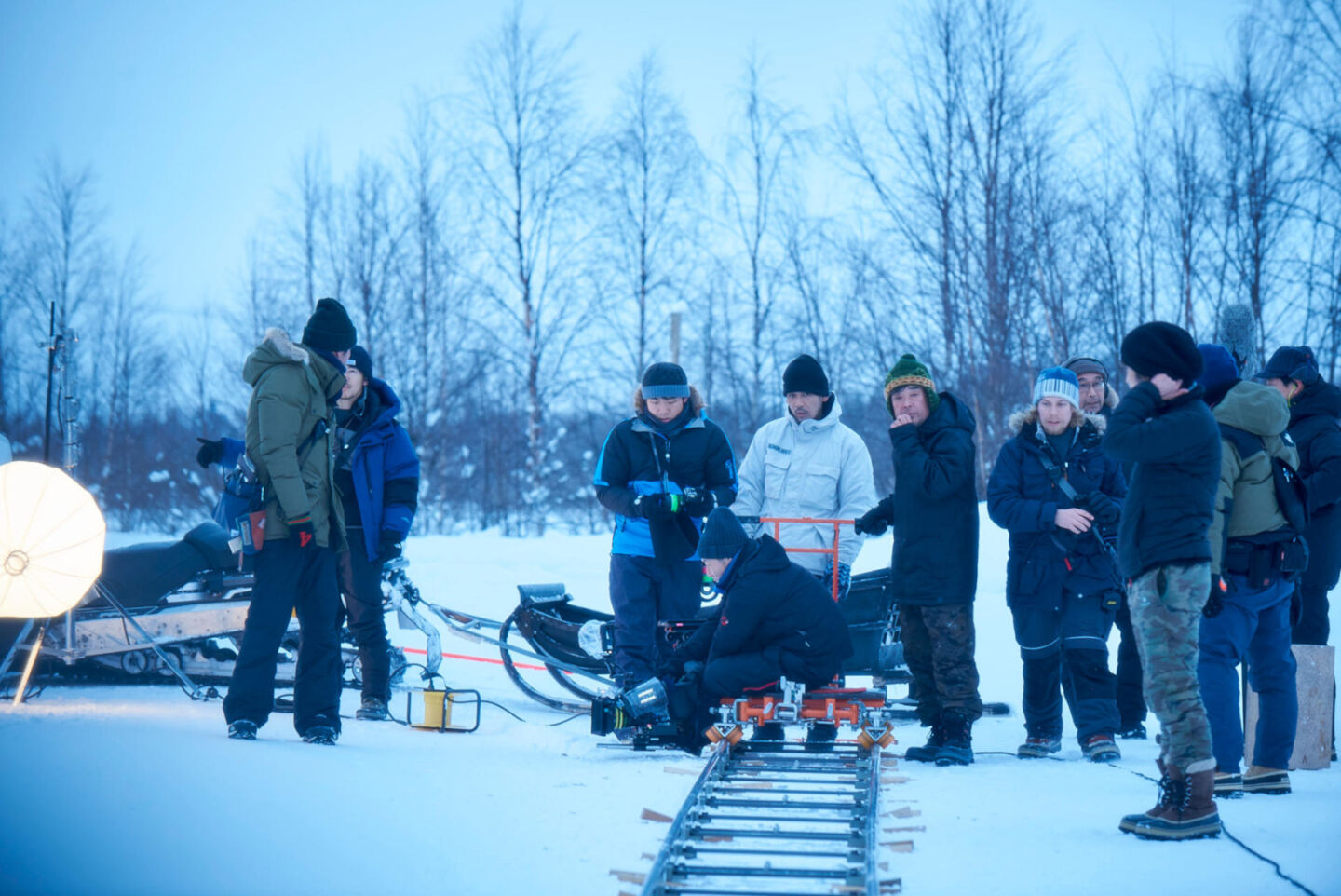 Photo by:
Snow Flower Film Partners
LOCALS KNOW BEST
The film commission always recommends local production and support services if your production is seeking out auroras. Production service providers not only know the best technical details necessary for filming real auroras, they also have extensive contacts throughout Lapland and can help you navigate any hurdles you might encounter. Support services, such as Northern Lights safaris and tour operators often have private lands and knowledge about great-looking backdrops for your aurora shots.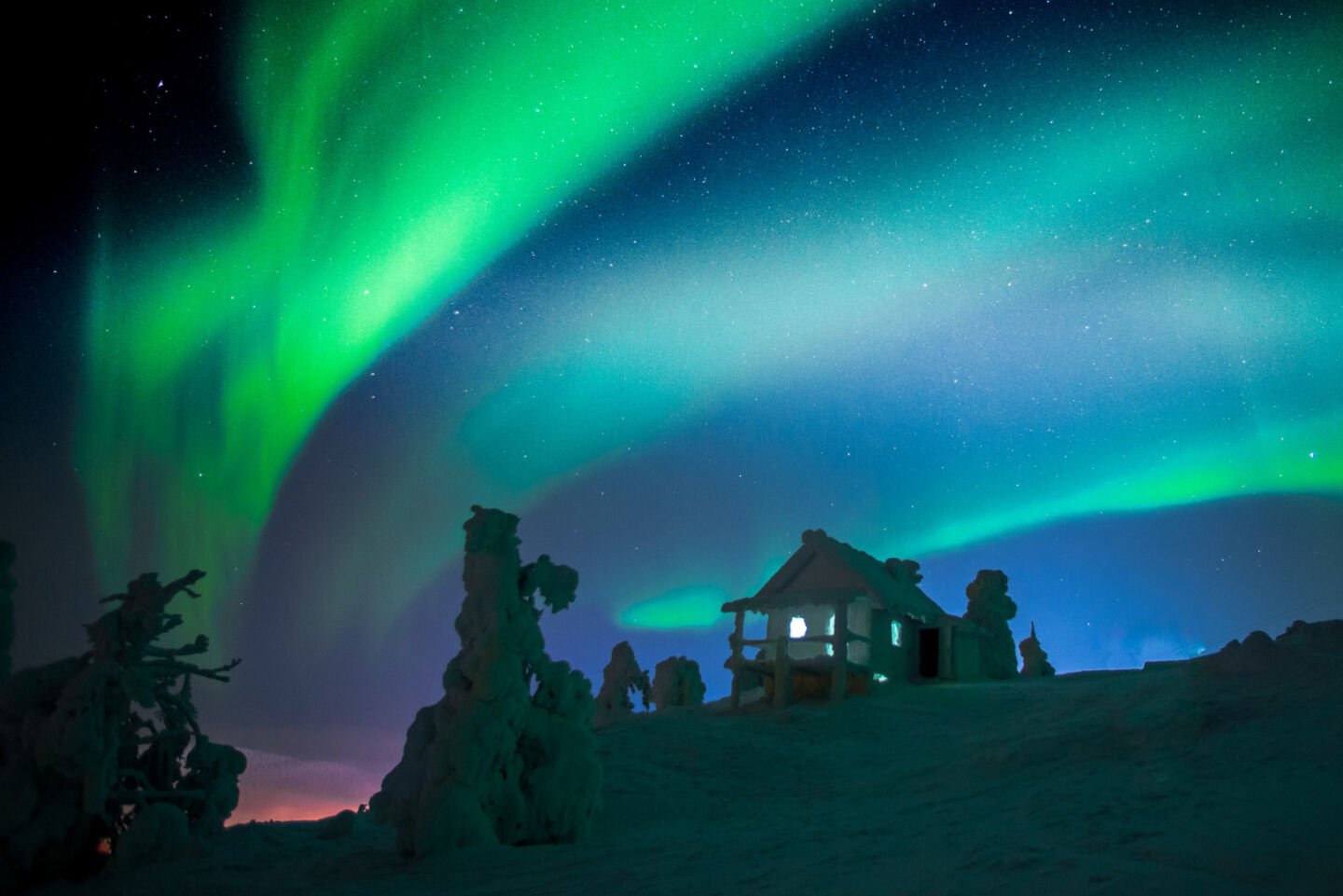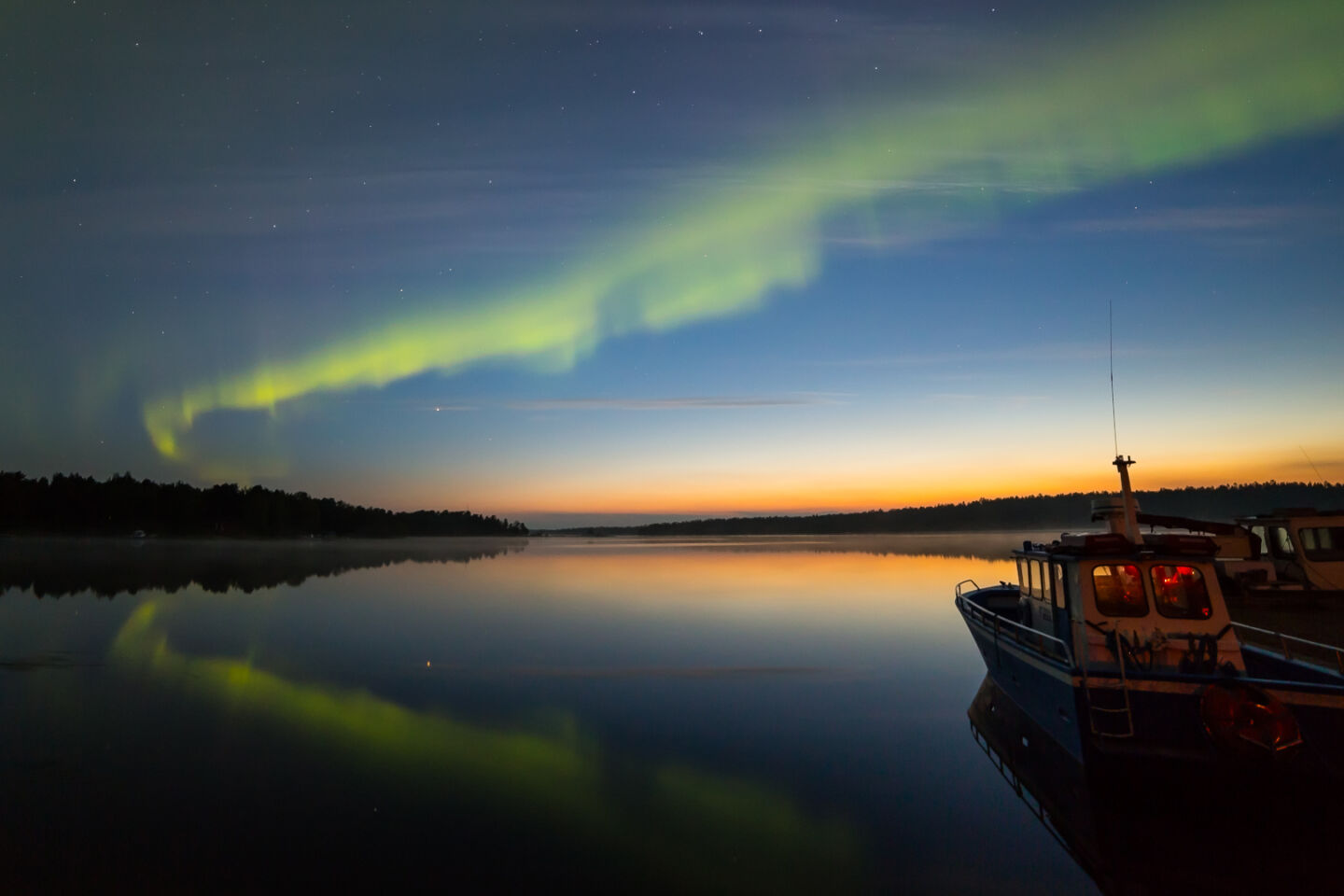 Photo by:
Visit Finland | Markku Inkilä