Autumn, which stretches from late August into early October, paints the shrubs, trees & plants of northern Finland with a spectacular swath of colors, crimson and orange and gold.
If you visit Lapland in early autumn, you might want to take some sunglasses with you. Not necessarily because it's going to be sunny, although it might be. Rather because you might be blinded by color otherwise. This is the ruska time, when the shrubs, plants and trees of the tundra transform into a spectacular blaze of reds and oranges, often quite suddenly.
This is the perfect season for hiking on Lapland's well-marked trails and exploring the vast wilderness of the national parks. The days are not too hot and not too cold, the first autumn storms haven't yet swept in, and the broad views and endless rolling fells erupt in vivid Technicolor.
It's a popular time for photographers too, as they can spend a blissful day shooting the arctic autumn colors and, if they are lucky, fall under the spell of the Northern Lights late at night. The ruska season varies from north to south, with the show starting earliest in the northernmost regions of Kilpisjärvi and Inari in early September, before spreading down to the Arctic Circle as the month progresses.
Autumn doesn't fly by in the blink of an eye, but the most vivid colors can be short-lived. Get your timing right, and you'll be rewarded with a backdrop of the fabulous, fiery reds of the bilberry and lingonberry shrubs contrasting with the calming gold of the birches below the treeline. To suddenly chance upon a moor of ruska crimson during a hike is one of Lapland's essential experiences.
The most rewarding views, although the most fleeting, await the more intrepid visitors in the tumbling river valleys and uplands of the far north. Day walks from the Levi ski resort or short excursions on the Arctic Circle will also yield unforgettable visual surprises. Lapland's excellent road infrastructure makes it easy to reach trailheads and lakeside vantage points.
What brings on this cinematic feast? The best displays occur after the first night frosts, when the chlorophyll that lends vegetation its green hue fades and other chemical processes are set in motion, leaving yellow and orange tones and forming reddish pigments.
Apart from being one of Lapland's most photogenic seasons, autumn is also the best time to harvest its natural crops. The flavors and nutritional qualities of bilberries and lingonberries are nothing new to the Lapland residents, but they have been suitably elevated to Superfood status in recent years due to their vitamin riches. Likewise, the common Boletus and chanterelle mushrooms have been adopted as gourmet royalty. And according to Finland's code of Everyman's Right, anyone can explore Lapland's wide-open spaces and gather any of these natural riches that they chance upon.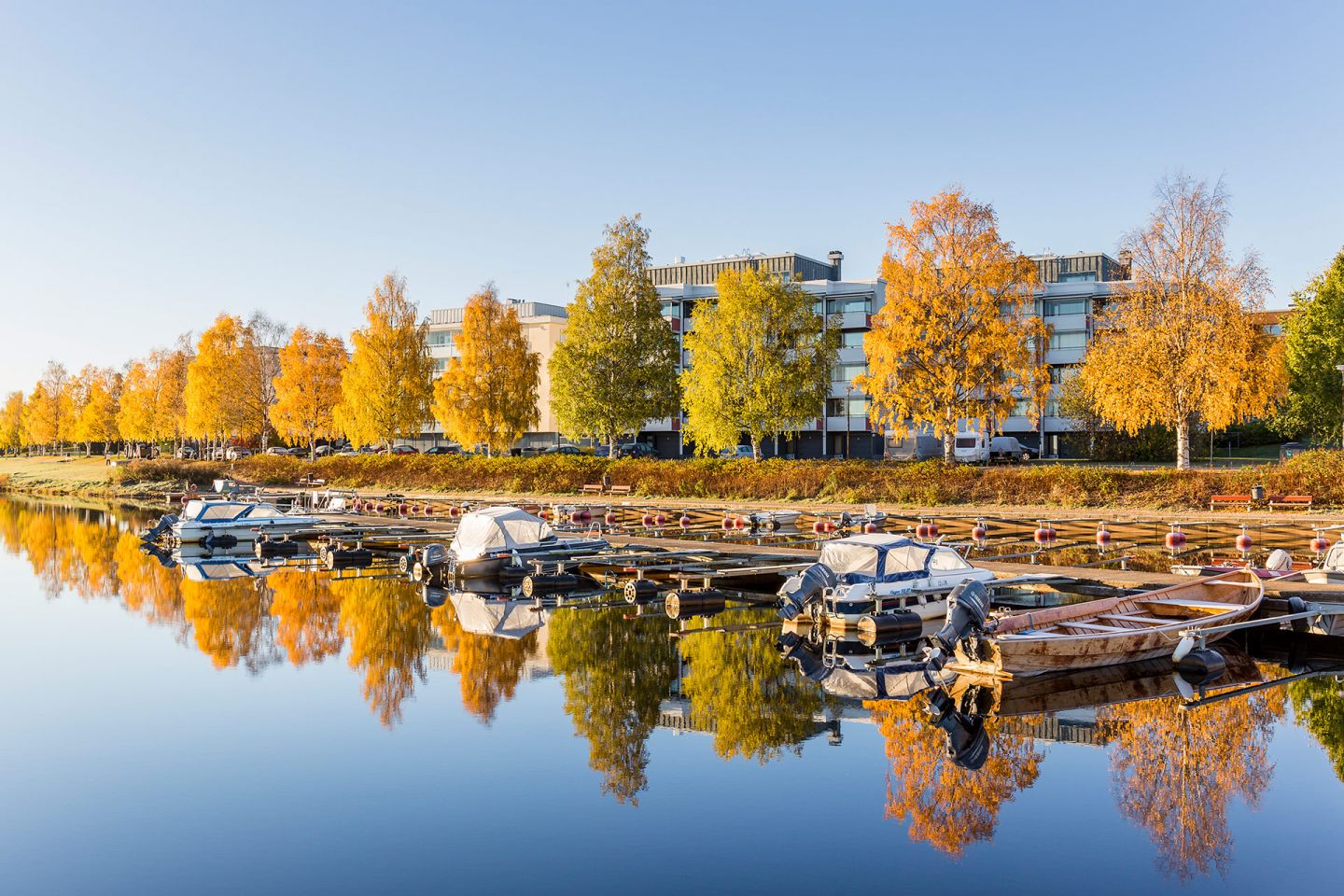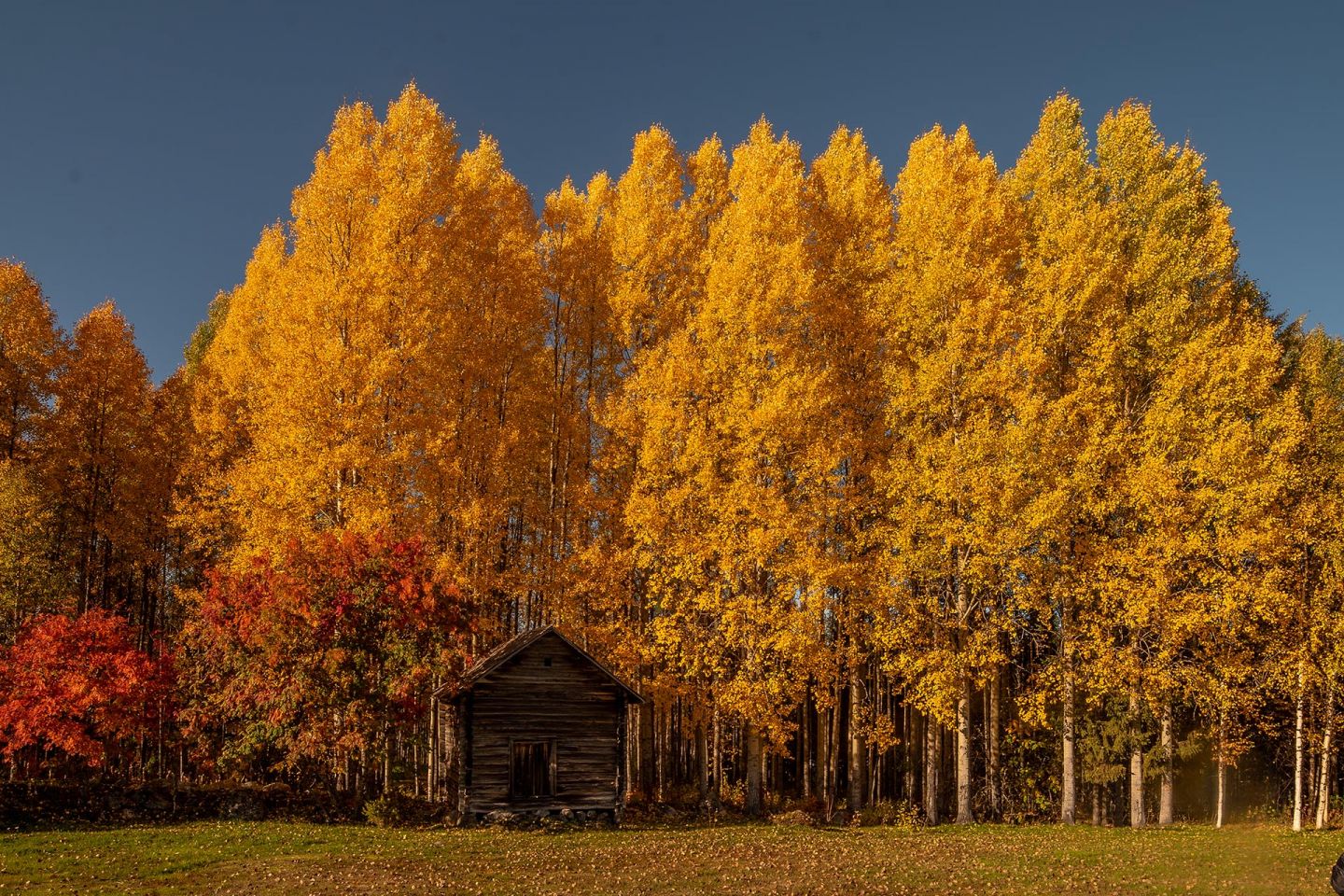 Photo by:
Jari Romppainen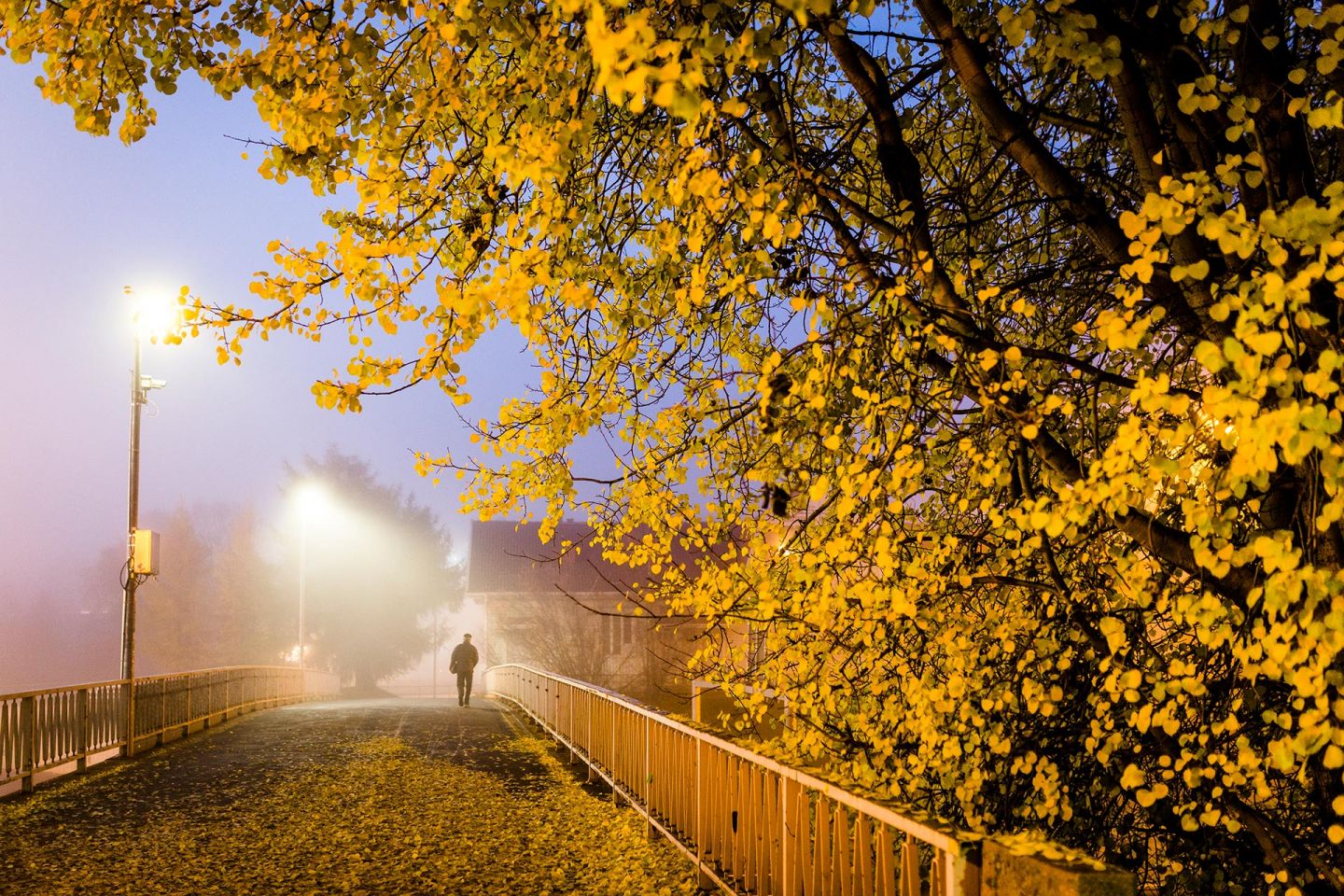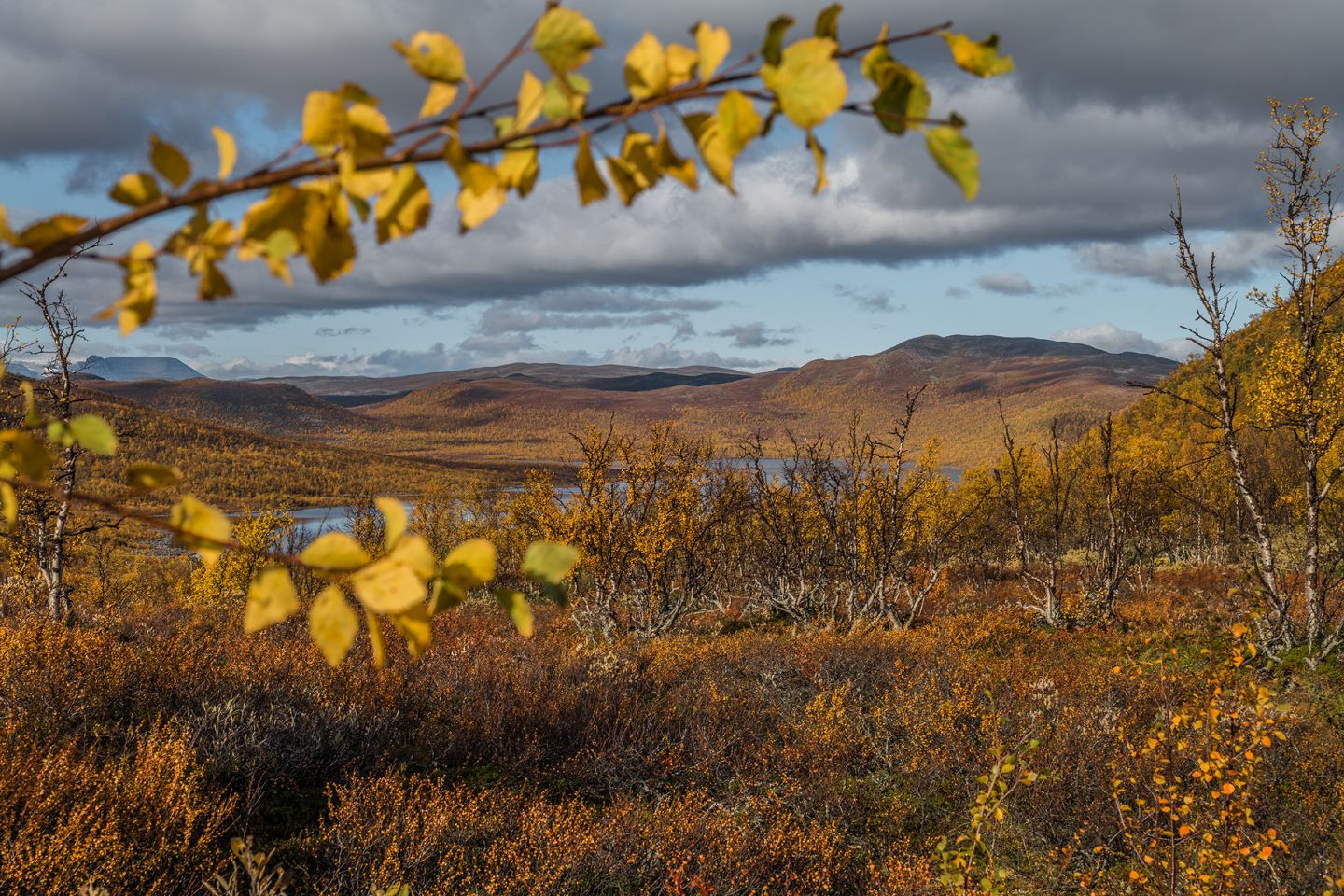 Photo by:
Jari Romppainen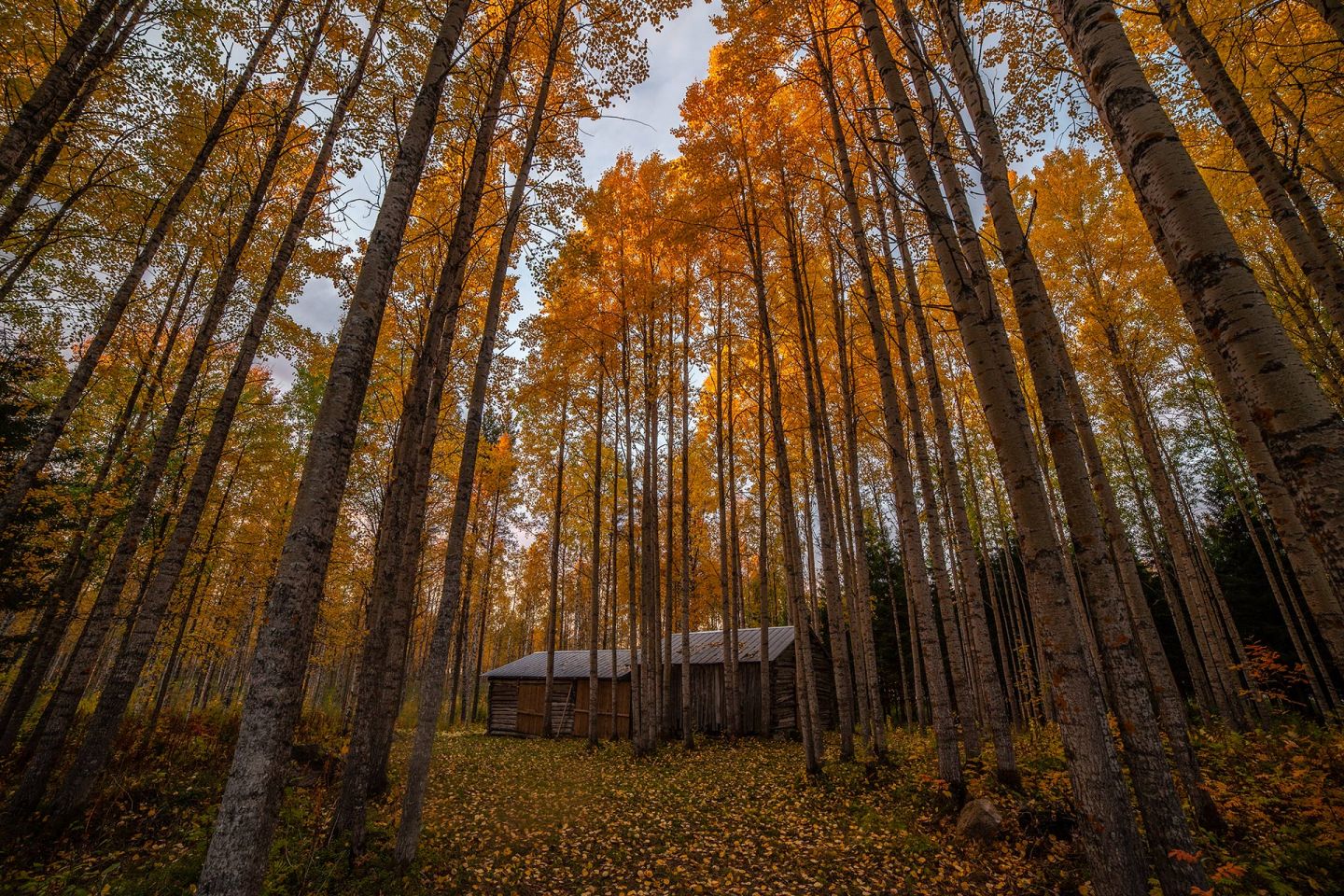 Photo by:
Jari Romppainen