KUWTK came to Lapland to capture winter magic for the Kardashian-focused reality tv series. The production loved the grand scenery & helpful local support and production services.
Wrapped in secrecy and fur, the cast and crew of Keeping Up With the Kardashians (Ryan Seacrest Productions, Bunim/Murray Productions) arrived in Lapland in April 2019 to film an episode of their hit reality series. The famous California family came in late spring when the sun can stay in the sky for 18 hours while the landscape is still blanketed in snow. Working with a local production services provider, Flatlight Creative House, the Kardashian team captured the luxury and excitement of wintry Lapland.
Check out a clip of the episode below!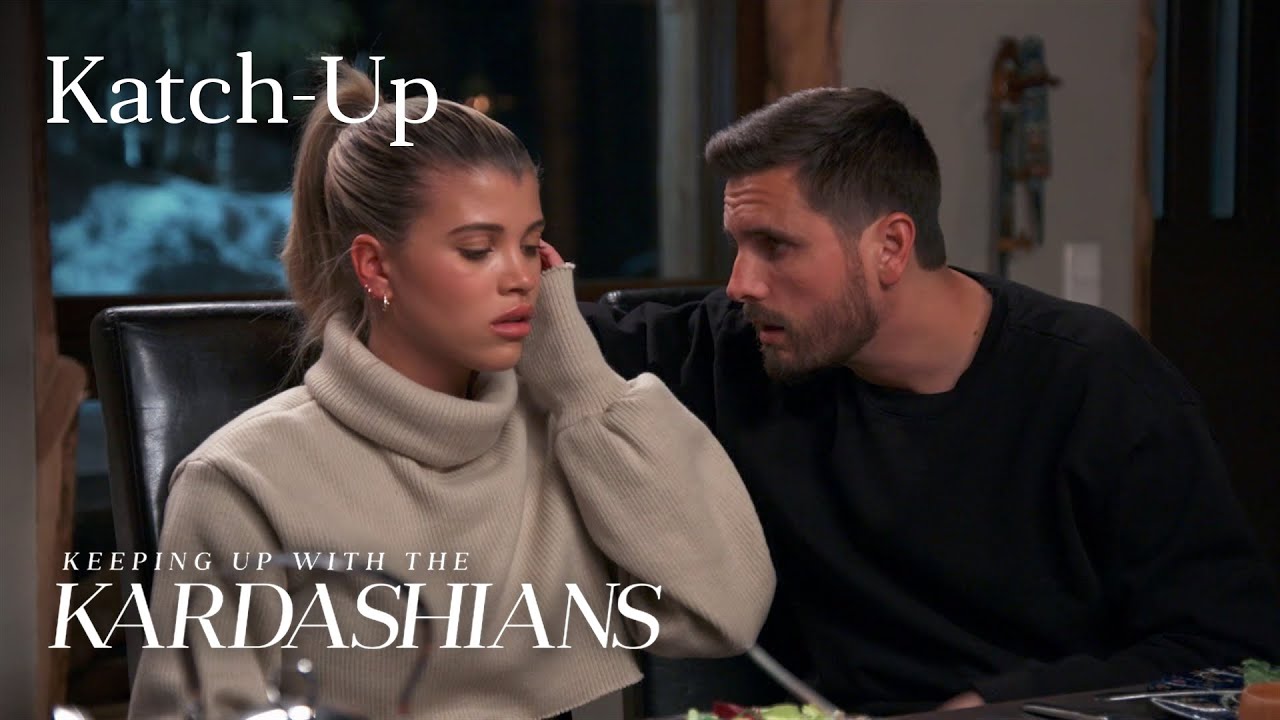 A DREAM COME TRUE
According to KUWTK co-executive producer Delphine Lorin and supervising producer Sele Leota, the seeds of the Finland episode were planted years ago when Kourtney Kardashian visited Iceland to celebrate her birthday.  
— Ever since that trip, Kourtney's wanted to visit more Nordic countries, and Finland was at the top of the list, says Sele.  
Kourtney's love of Christmas was also a big draw.
— Years ago, she came across a picture of people watching the Northern Lights from glass igloos. She also loves Christmas, so for her and her children, Lapland was the perfect destination, says Delphine.
The cast and crew tried to experience as much of Lapland's winter magic as possible, and a big part of that came from staying in the stylish Arctic TreeHouse Hotel. This designer hotel combines Finnish nature aesthetic with modern architectural choices and sits only a hundred meters from the entrance to an underground Christmas theme park. 
— We reached out to the Arctic TreeHouse Hotel, and their staff was very knowledgeable. They cater to VIP clientele and knew what kinds of activities our cast would like: snowmobiling, ice fishing, ice floating, saunas, and of course, all the Christmas-related activities like SantaPark, says Delphine. 
A CHANGE IN SCENERY
Filming in northern Finland presented a new set of challenges for the cast and crew of KUWTK, as their episodes are usually set on the sunny west coast.  
— Finland's a great example of a country that is very different from LA, and getting to film our cast seeing the way of life in a different country is always a creative plus. We film the majority of our seasons in LA where it's always sunny, so it's a nice change of scenery to film anywhere where there's snow and to get the chance for our cast to travel far from home, says Sele. 
Typically, April marks the end of the aurora season, but the production was lucky to catch the auroras. The weather, including cosmic weather, was perfect for a memorable episode of the show.  
— Beautiful frozen lakes. Snow-capped forests. Quaint restaurants and great wildlife. Lapland is very scenic and grand, unlike anywhere else. We have filmed in dozens of countries, and we even tried to see the Northern Lights in Iceland but didn't see them. So we were very excited to finally see them, says Delphine. 
One of the biggest draws about filming outside LA is having the cast experience the culture of other countries and peoples.
— Aside from having our cast in a "fish out of water" scenario by being so far from home, it was particularly special to get to have them see and experience how the sauna is such a huge part of Finnish culture. They got to experience an old traditional sauna, and even take a cold plunge into an opening on a frozen lake. From a creative perspective, that was a highlight, says Sele.
THE REALITY OF REALITY TV
You can't just show up with your cameras and start shooting, not when your reality show features some of the most well-known faces in the world. Before coming, KUWTK contacted Film Lapland and chose a local fixer, Flatlight Creative House, based on their previous work on The Bachelor. 
For Flatlight producer Maria Gullsten and production manager Becky Hastings, working with an experienced reality television crew was a pleasure. 
— No matter how meticulously you plan, we all know that there are last-minute changes in production, particularly in reality TV. Whatever came up, the US team responded quickly, retained their sense of humor and remained friendly and respectful to the local crew, which made them a pleasure to work with and left behind a positive impression!
Flatlight handled the local logistics for the production, arranging a smooth and successful shoot for KUWTK. 
— We helped the team research activities, obtain filming permits, scouted locations and managed all their local transport and production needs, including PAs, drivers and vehicles. Flatlight also filmed the aerial shots. The US crew has their own routines from working together for years, giving them an air of relaxed professionalism. They made it easy as possible for locals to be part of the team, treating everyone with warmth and respect. They were also genuinely interested and enthusiastic when we suggested additional activities for the cast. Through the production, everyone retained a good sense of humor … especially rewarding on the sometimes long days.
The Lapland episode of Keeping Up With the Kardashians aired on 6 October 2019 on the E! Network.