Whether it's a cozy ride on the back of a reindeer-pulled sleigh for a romantic reality TV show or the epic journey of a newborn reindeer through vast Arctic wilds, productions love to come to Finnish Lapland to film reindeer. It's no surprise; there are 200,000 reindeer and only 180,000 people. But getting that perfect shot of a reindeer isn't as simple as pointing your camera out a moving car window. Usually.
Reindeer farms & safaris
The easiest way to get Santa's favorite helper in front of your camera is to contact a reindeer farm or a reindeer safari provider. Reindeer in Lapland are semi-wild, which means that they are free much of the year to migrate across the wilderness in search of food. Which can put a damper on getting your hands on one in a pinch. However, many reindeer farms offer tourist services and keep reindeer on the farm all year round. These farms range from the traditional to the modern, and many also offer accommodation, meals and other support services. Reindeer safari providers, usually in conjunction with reindeer farms, also keep reindeer on hand 365 days a year. In winter, they offer reindeer sled rides, usually along pre-determined routes that can range from 10 minutes to hours.
Sámi reindeer herders
Productions often wish to film traditional reindeer herding with Sámi reindeer herders. Unlike Norway and Sweden, reindeer herding in Finland is also practiced by ethnic Finns. If your production is seeking a Sámi reindeer herder, it's wise to ask. There are many reindeer farms, especially as you go farther north, that work with productions. Sámi reindeer farms are usually modern, as reindeer husbandry is a growing, competitive industry. When dealing with Sámi reindeer herders, it's important to respect their rights and concerns as indigenous people. For more information, contact Film Lapland.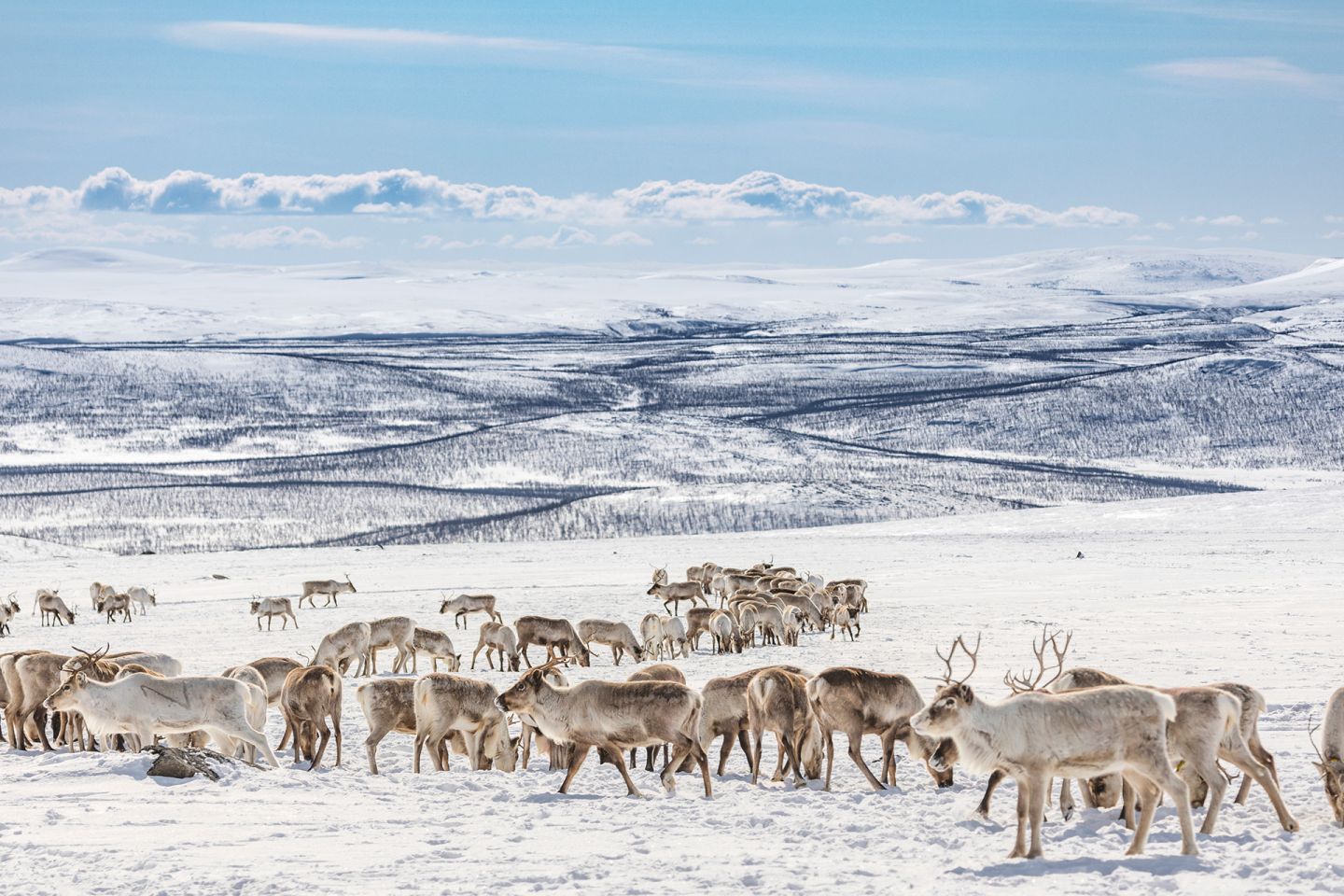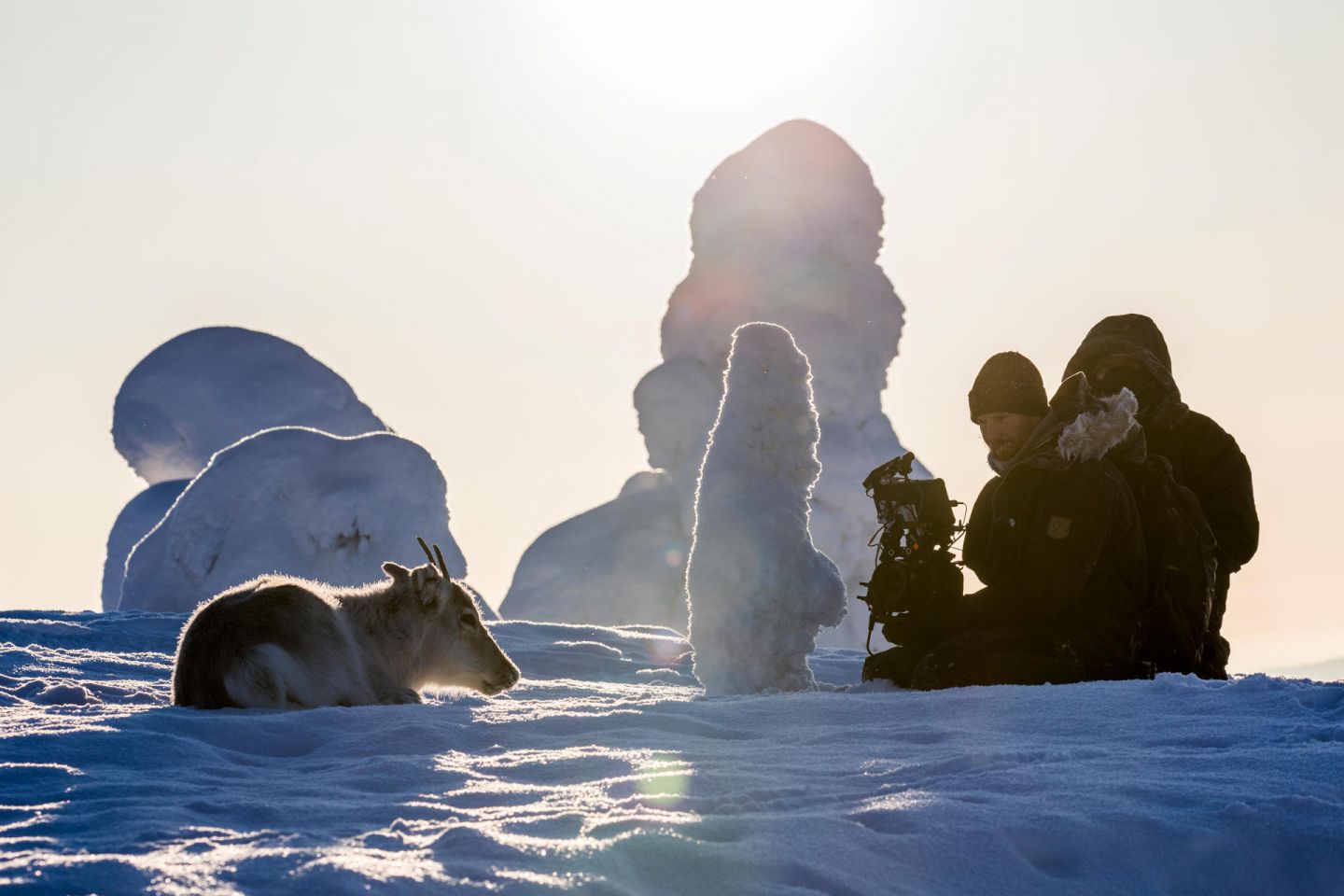 Photo by:
MRP Matila Röhr Productions, Courtesy of Ailo's Journey
Where not to point your camera
Even when ranging into the uninhabited scrublands of the far north, every reindeer in Scandinavia is someone's property. Barring chance encounters in the wild, productions should get consent before filming reindeer. However, as reindeer are semi-wild animals, and Everyman's Right allows you to film in public, feel free to stick your camera out the car window and capture the king of the fells enjoying a fat mushroom on the side of the road.
Please remember: you may not harass or disturb reindeer in the wild. When filming reindeer, you should be aware that they are often nervous about unfamiliar humans and cameramen or other crew carrying gear. They spook easily and run fast. In autumn, when rutting season is in full bloom, male reindeer may attack, even unprovoked, if they sense a challenge. It's always best to work alongside reindeer professionals to film reindeer safely and legally.
A year in the life of a reindeer
Modern reindeer herding is full of snowmobiles, drones and sometimes even helicopters. It can somewhat break the illusion of traditional reindeer herding, but it is the reality across the Arctic. In summer, reindeer herders gather the herds in pens and earmark the calves. Later they separate the reindeer chosen for the slaughterhouse. As winter approaches, some reindeer are kept on the farm while others roam freely to forage in the dark forests. When the snow melts, the reindeer's antlers drop and their winter fur molts, offering up a view of the animal rarely depicted on postcards. The reindeer are herded together, and the cycle begins again.
Trained reindeer
Some productions call for reindeer actors. Our support service network includes a handful of reindeer farms and herders who have experience training reindeer for productions. Training the animals for the needs of the production, greeting a boy in a hospital bed, for example, will require time, planning and patience.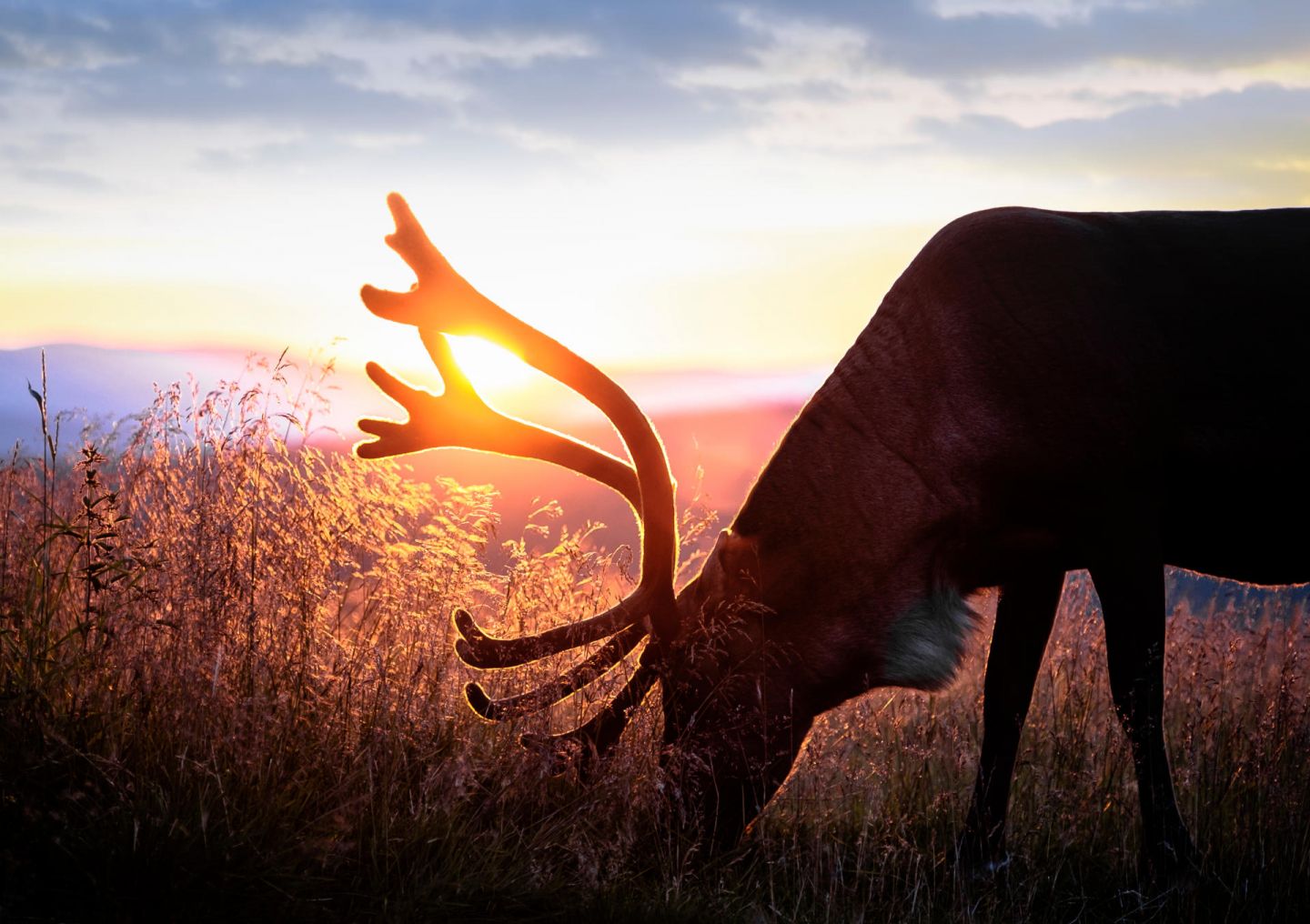 Photo by:
Juha Kauppinen | Lapland Material Bank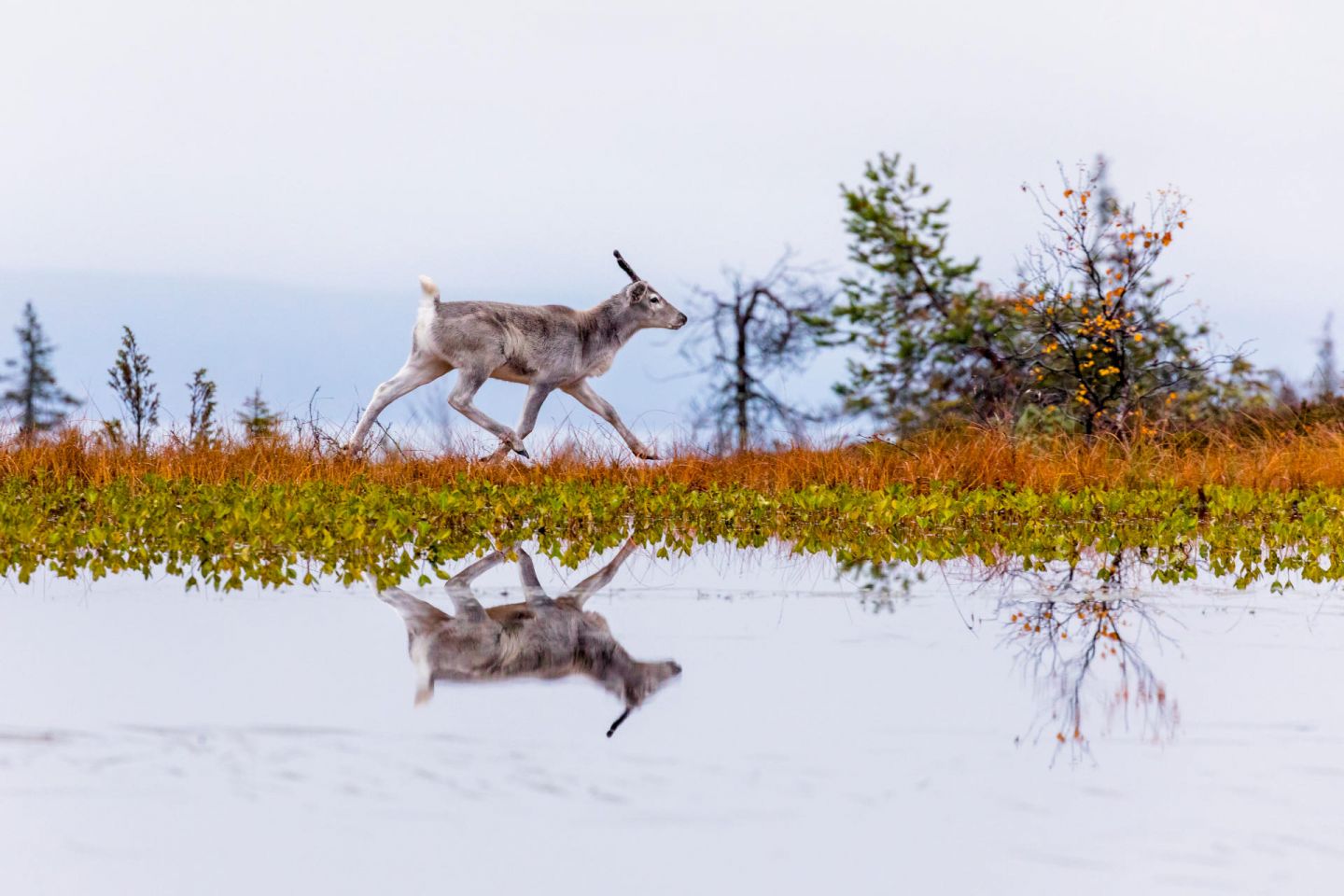 Photo by:
MRP Matila Röhr Productions, Courtesy of Ailo's Journey