Film Lapland (Finnish Lapland Film Commission) hosted a familiarization trip in April 2018, bringing together a group of location managers and film and television producers to experience Lapland spring for themselves. The days were long and bright, but with mild temperatures and deep snow cover for a myriad of fun activities and unique experiences. Senior Vice President of Production at HBO, Sally Harvey, Producer Molly Allen, Location Managers Kent Matsuoka and Dow Griffith, and Supervising Location Manager and Partner from Truenorth, Thor Kjartansson attended the four-day trip.
The tour kicked off with a trip to the Arctic Circle, only a 7-minute drive from their hotel in downtown Rovaniemi, the provincial capital of Finnish Lapland. A local reindeer farm introduced the fam tour guests to Lapland's spirit animal reindeer, and the culture of the Sámi people, Europe's only indigenous people. One of the main attractions in capital of Lapland is the Santa Claus, and Christmas season is the busiest time of the year in the city. After enjoying reindeer sledge rides and traditional Sámi music, yoiking, the team visited an underground Christmas-themed amusement park also located right on the Arctic Circle. For the rest of the evening the guests were in for an evening of relaxation–Lapland style. At the Arctic Forest Spa, they enjoyed a traditional Finnish sauna, Jacuzzi, and the braver ones even took a dip in ice-cold waters.
SVP of Production at HBO, Sally Harvey came to Lapland with an open mind and few expectations. After seeing some of the things the area can offer she thinks that Lapland has tremendous potential.
"The landscape here is unique and exotic. The light is poetic, the trees punctuating the forests in their perfectly straight line and vertical reach. I'm not sure I had any real expectations, but the locations were even more spectacular and dramatic than I could have imagine. Also, I think several locations in Rovaniemi, like Santa's village or the reindeer farms, offer specific filming opportunities for the right project. Anything Christmas-themed or that needs a wintery, snowy landscape. Maybe a small intimate drama or a genre film that requires mystery or unpopulated vistas."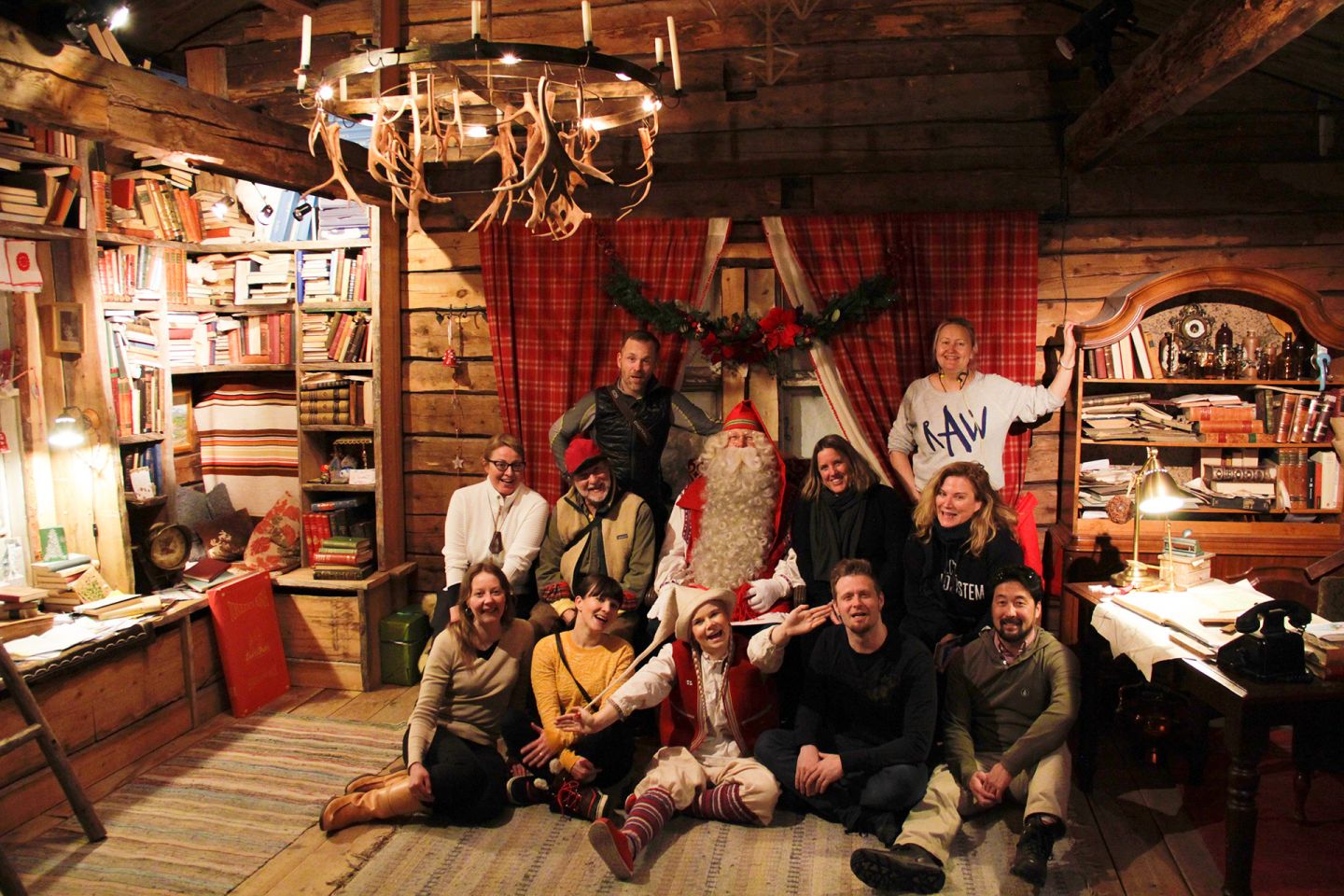 Photo by:
House of Lapland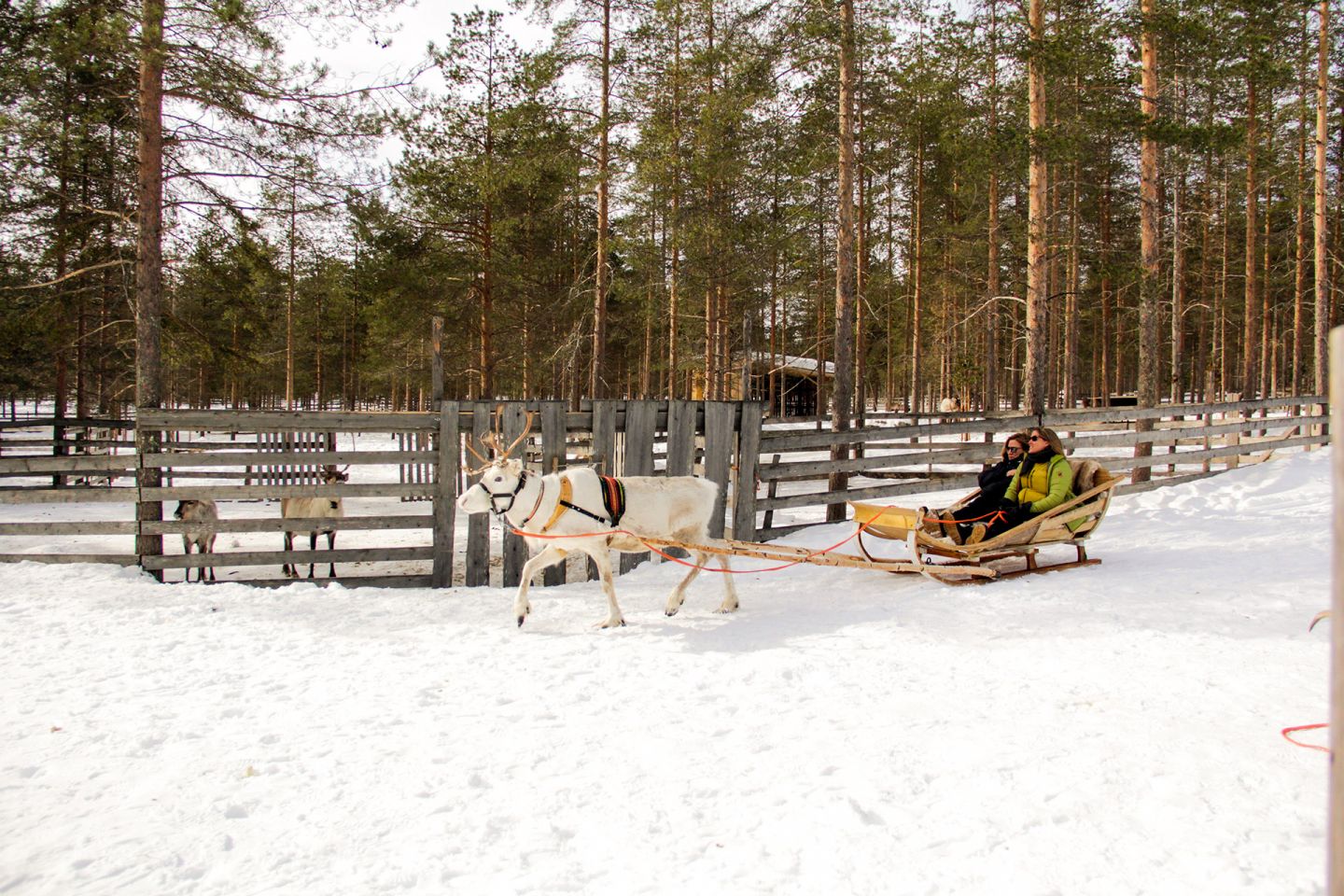 Photo by:
Kirsikka Paakkinen | House of Lapland
To experience the latest design in luxury hotels, the guests were accommodated for one night on the fam tour at the Arctic TreeHouse Hotel. This award-winning hotel was designed in a treehouse style, with a large panoramic glass window wall to take advantage of Lapland's big skies, endless summer days and epic Northern Lights. Location manager Dow Griffith remarked that he liked "watching the sun come up between his toes."
Charming, authentic, historic
The next day, the tour left the hometown of Santa Claus and headed west toward fells and untamed wilderness. Some of the group chose to stretch their legs and go cross-country skiing, while others strapped in and took off driving across custom-made snow tracks. For the night the group stayed in a rustic hotel on the banks of a frozen river. While touring western Lapland, Dow Griffith and Anna Niemelä, the Finnish Lapland film commissioner, put on their professional hats and scouted some forest locations during the trip.
"It's charming, authentic and historic. You could set a nice little story here." Dow couldn't give details, but he suspected that Lapland would make a good candidate for the type of locations he's scouting for an upcoming project, especially the forests.
"A big production could easily work in Lapland. You have great capacity for making things happen. You have good infrastructure and good communications."
Dow considers safety and comfort paramount features for his locations.
"Wilderness locations require a lot of work to make comfortable and safe, but it would be fun to do it, to make it work for the crew."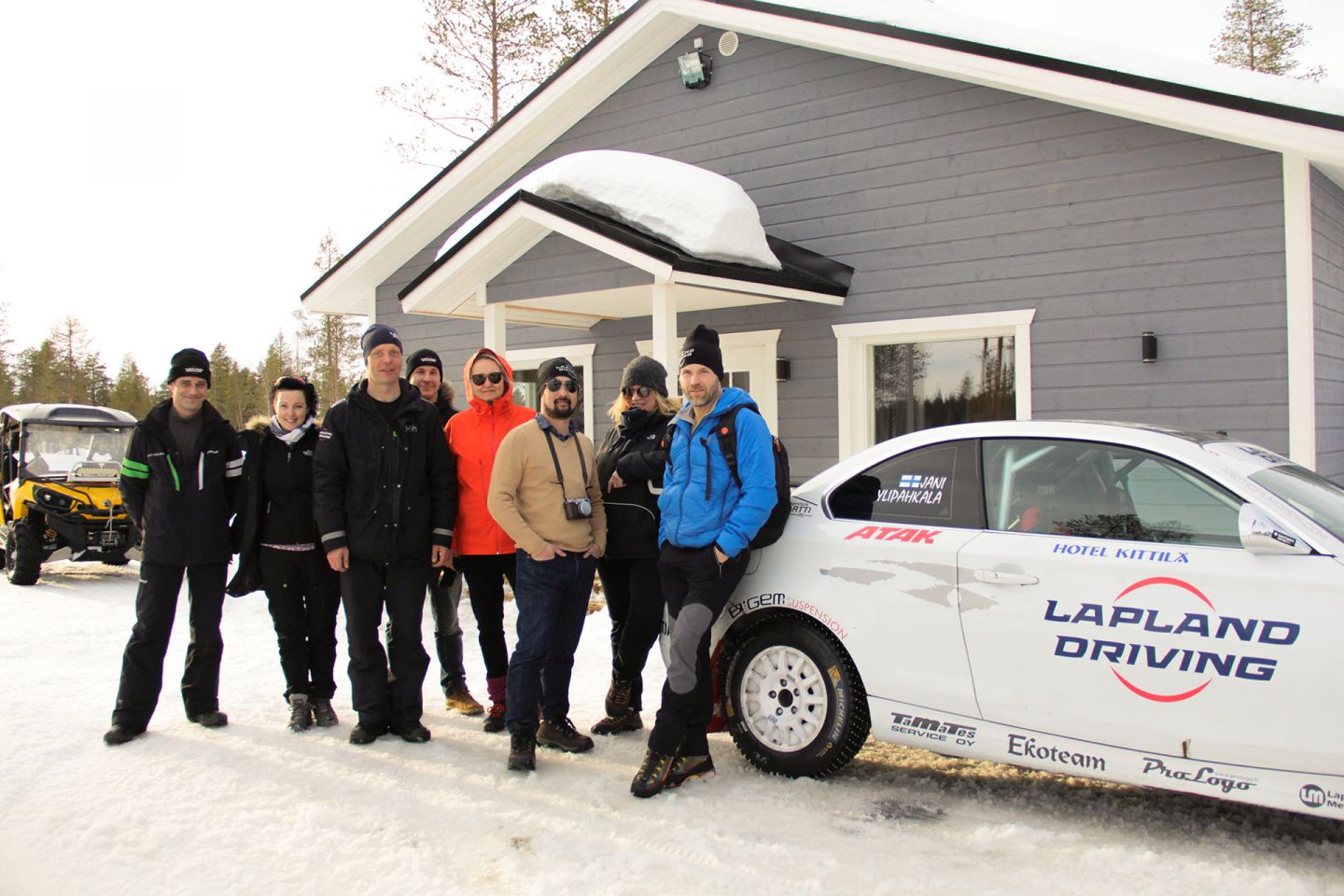 Photo by:
Kirsikka Paakkinen | House of Lapland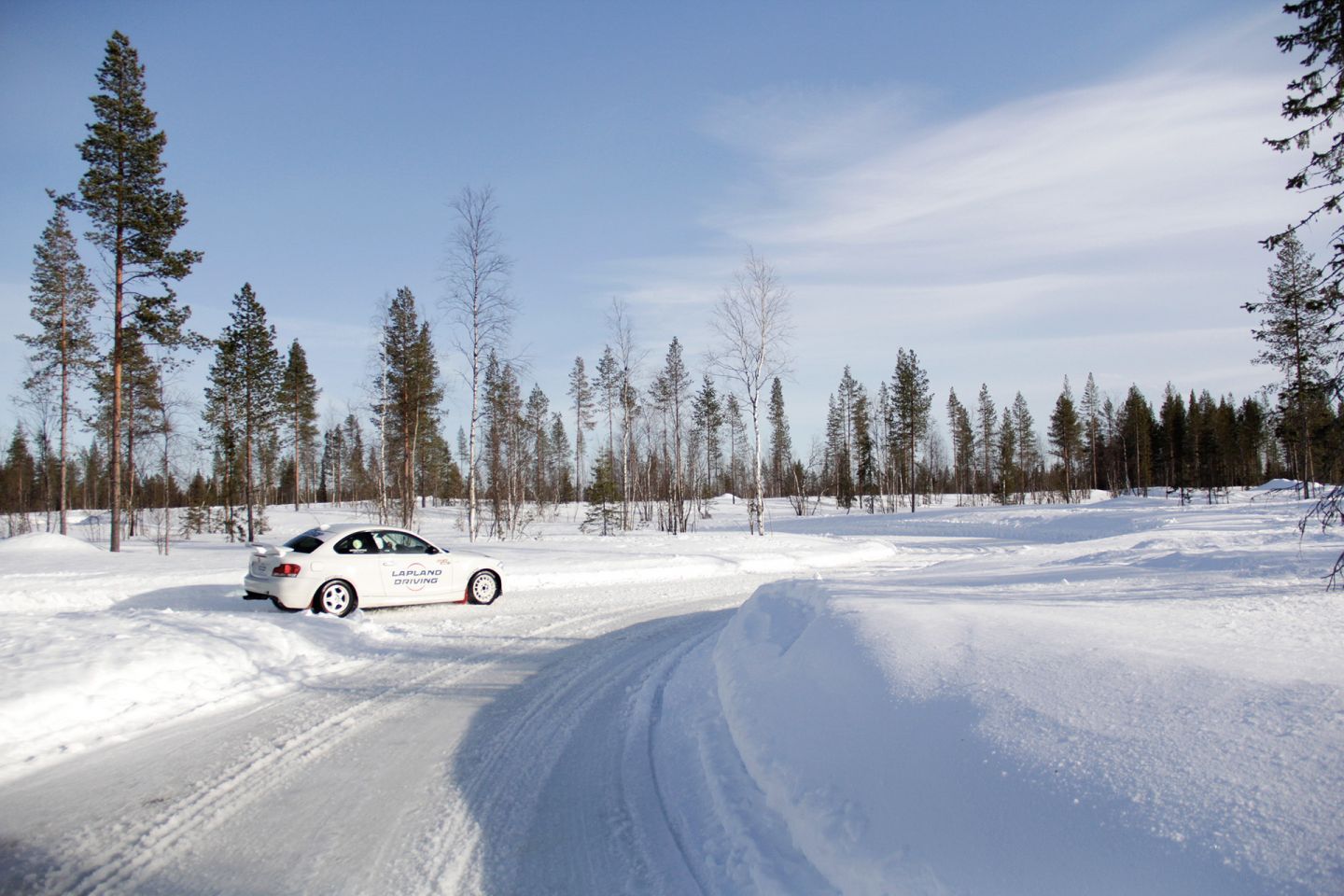 Photo by:
Kirsikka Paakkinen | House of Lapland
Snow adventures
The next day, at Levi, Finland's most popular ski resort, the tour was also introduced to another of Lapland's favorite animal: the husky. They visited a husky farm and met with a dogwolf trainer. They also got the chance to take the huskies out for a spin, an activity that topped almost everyone's list of fun. Many of the animals at this husky farm, especially the dogwolfs and the reindeer, have been used in many productions.
The group was also treated with a visit to the Lapland Hotels SnowVillage in Lainio, made famous this year for its spectactular Game of Thrones-inspired design and sculptures.
For the last couple days of their tour, the group headed to Inari, Sámi country in northern Lapland. In Saariselkä, Europe's northernmost resort, the group first toured Finland's second largest national park, Urho Kekkonen, with the park superintendent. Due to Everyman's Right, a permit is not necessary for accessing most land. Off-road driving permits instead are necessary everywhere. After exploring the national park, everyone hopped on snowmobiles for a snow mobile safari in the forests and on top of the fells of the area outside the park limits.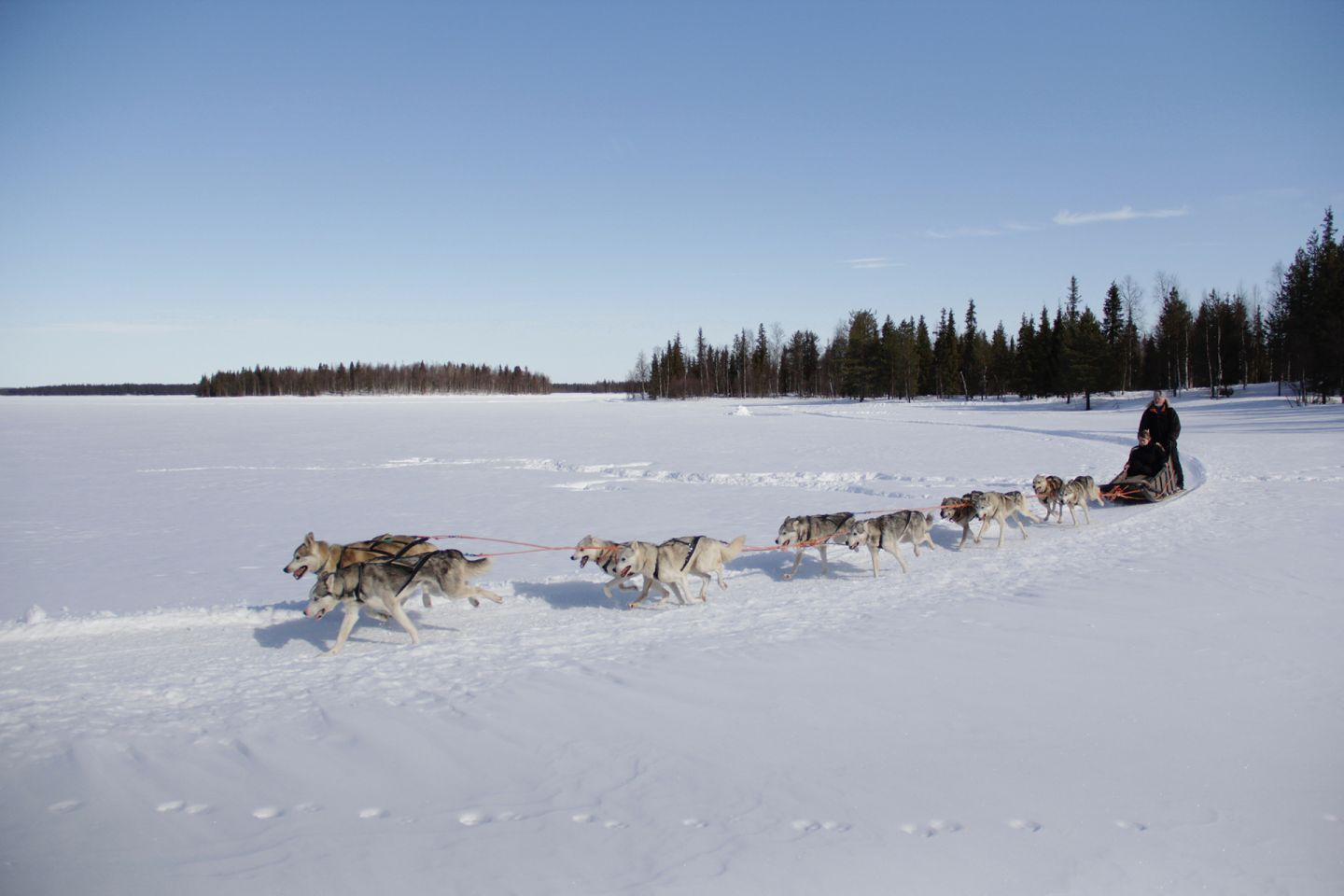 Photo by:
Kirsikka Paakkinen | House of Lapland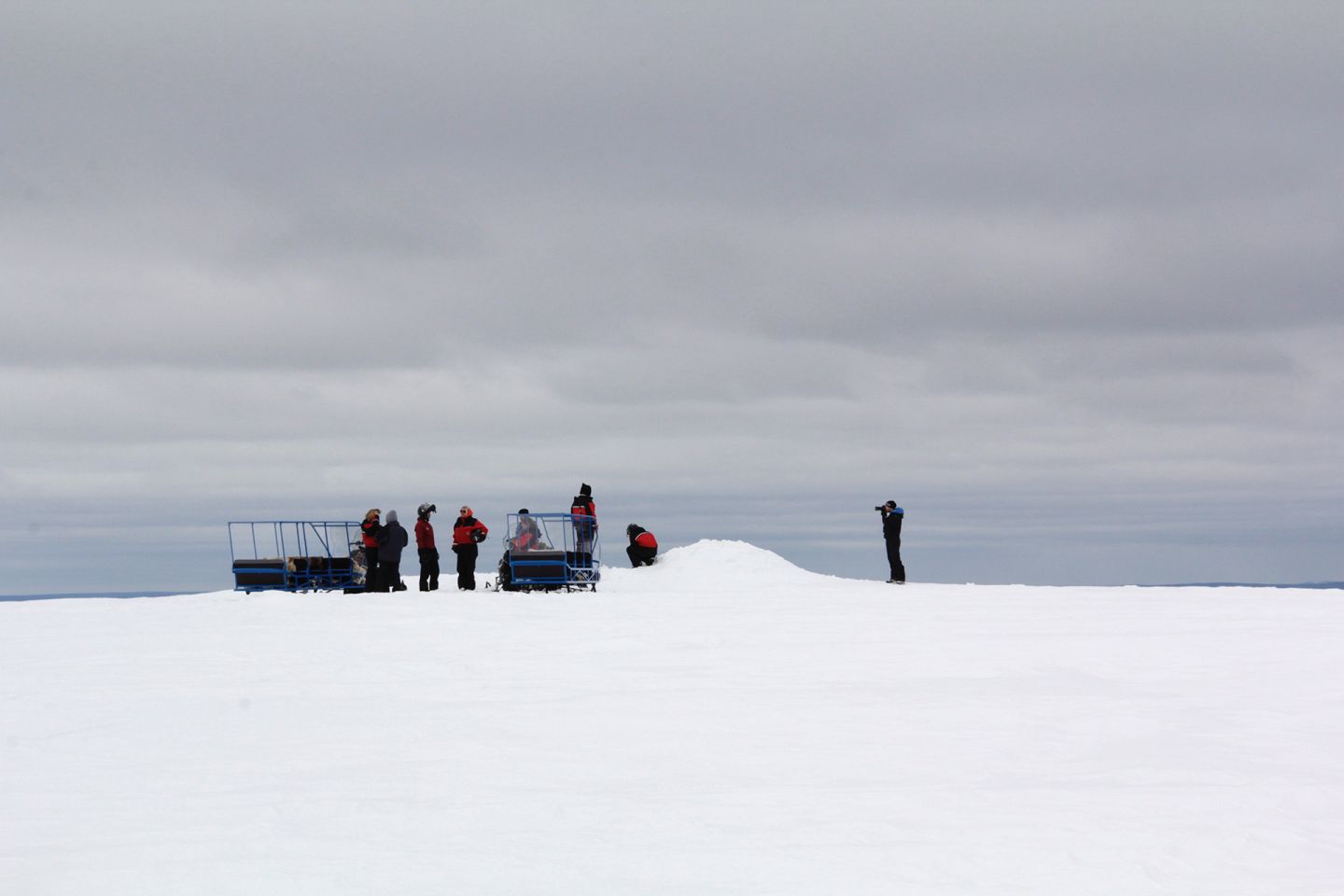 Photo by:
Kirsikka Paakkinen | House of Lapland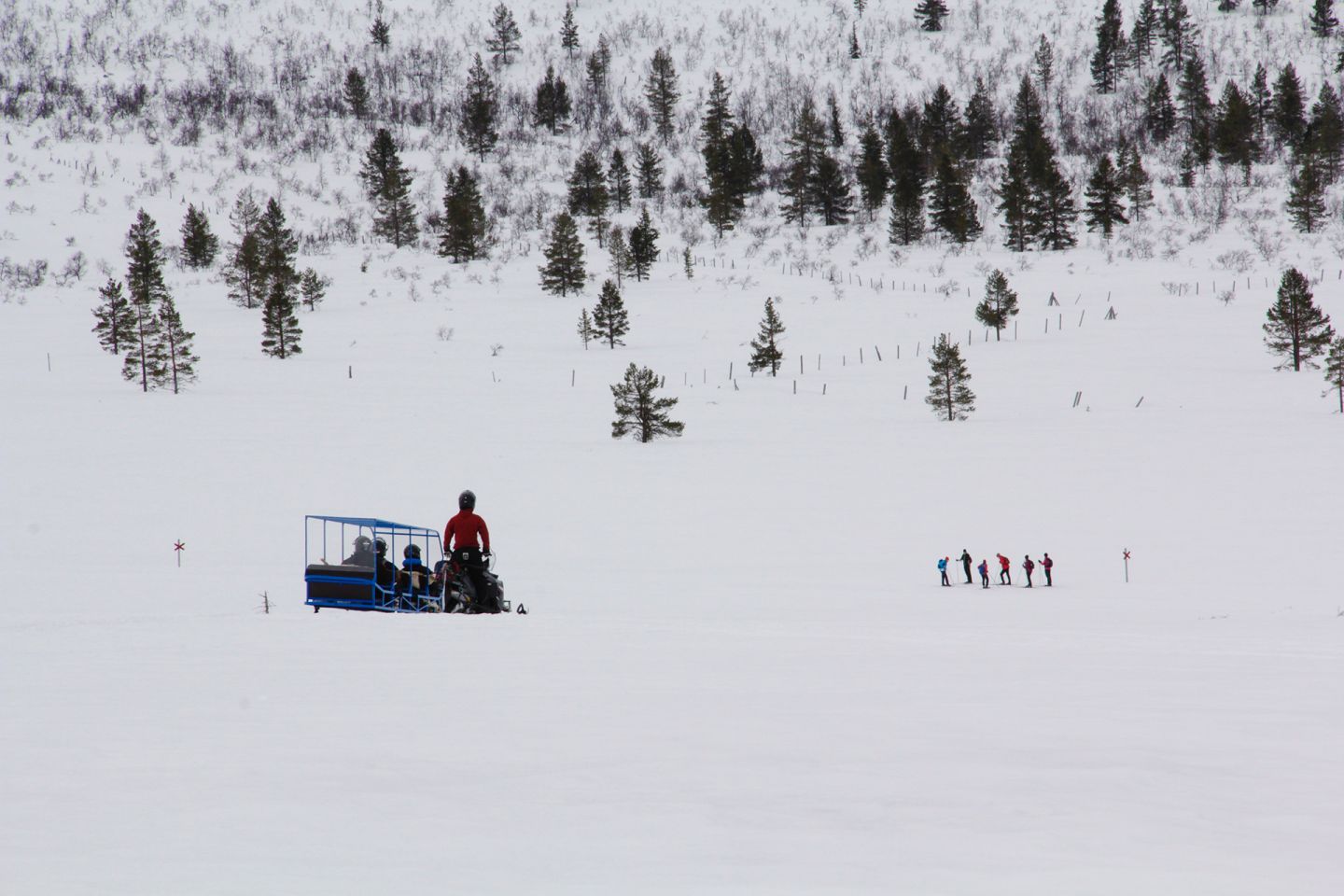 Photo by:
Kirsikka Paakkinen | House of Lapland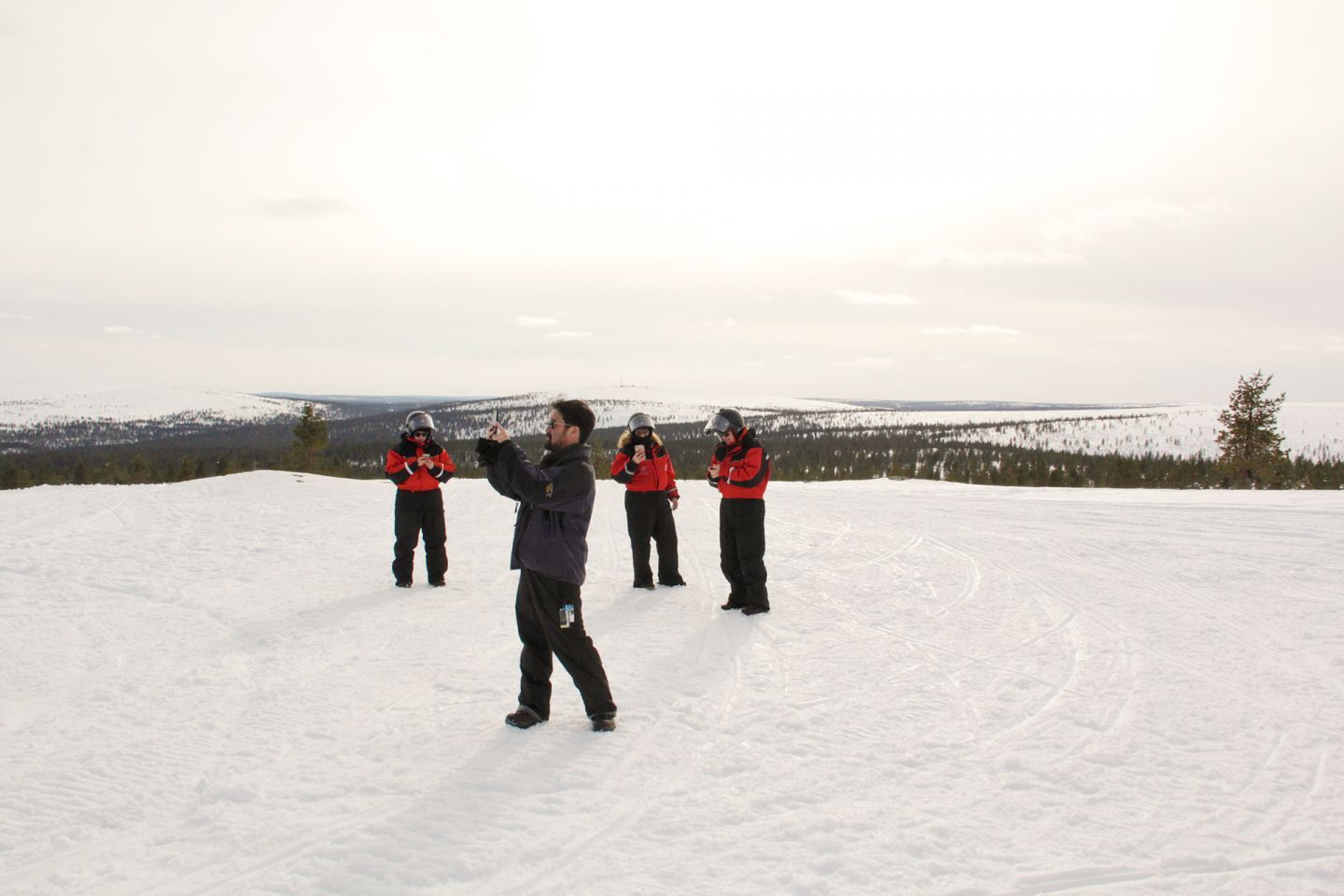 Photo by:
Kirsikka Paakkinen | House of Lapland
Thor Kjartansson, partner of TrueNorth, the company that has placed Iceland front and center in many recent blockbuster films, and a man who knows grand, epic locations, said, "Lapland is very different from what I expected. I thought there would be less fells, and lower ones, but I was surprised." On the tour, he seemed particularly impressed with the quality of light in Lapland, most of which sits above the Arctic Circle.
"The light here, in the late morning and afternoon … I think that's what productions are after. They will want to shoot in this light. To capture the gently rising elevation that creates depth and contrast, the pristine white snow and blue sky."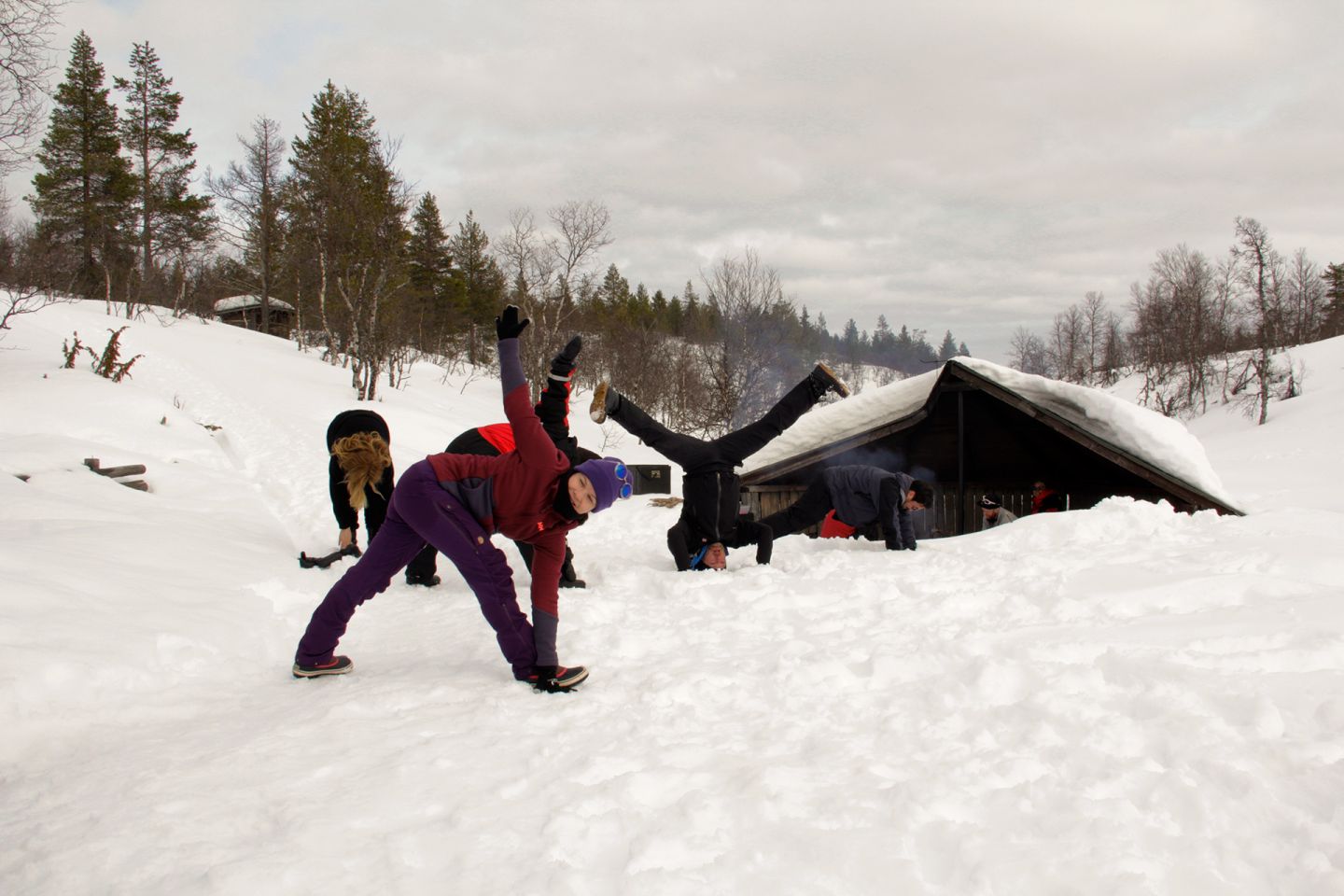 Photo by:
Kirsikka Paakkinen | House of Lapland
2018 marks the tenth year of the film commission's work to bring filmmakers to Lapland. Film Lapland has worked with local production and support services to bolster their experiences and expectations, and to connect productions with qualified professionals. Lapland's reputation as the last wilderness in Europe as well as Finland's 25% cash rebate has already lured a number of productions, including feature films Ailo's Journey and The Last Ones, and the drama series Arctic Circle.