Kittilä sits at the southern end of the Pallas-Yllästunturi National Park, renowned for the Seven Sisters fells. This municipality features Levi, Finland's most popular ski resort, as well as a working gold mine, several idyllic villages, and an international airport.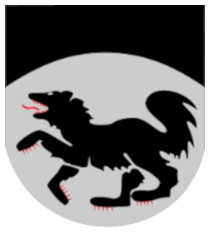 Population: 6400
Land area: 8100 km²
Water area:  170 km²
Kittilä at a glance
Levi Ski Resort, the most popular in Finland
Pallas-Yllästunturi National Park
Idyllic villages
Thick pine & birch forests
Features of Kittilä
The fells of Lapland roll down through the northwestern arm through the Pallas-Yllästunturi National Park, giving rise to Finland's largest concentration of ski resorts. The most popular ski resort, Levi, offers 43 pistes and 28 ski lifts. The resort village offers services, activities and accommodation year-round. The resort is also home to several world-class sporting events throughout the year, such as World Cup Levi for slalom skiing.
The Pallas-Yllästunturi National Park encompasses the wilderness between Lake Ylläsjärvi (30 min by car from downtown Kittilä) to the town of Hetta (1 h 30 min). The park's features include dramatic ravines, an 800m tall fell, an ancient volcano crater, bogs, and several lakes large and small. The greater Kittilä area includes fells not in the National Park. The wilderness is not confined to the national park, however, as pine and birch forest covers much of Kittilä.
The town of Kittilä is small, with wooden and brick buildings. As the town lies at the crux of Finnish highways 79 and 80, there are a number of grocery stores, gas stations and other basic amenities. There are several villages in the municipality. For example, Kaukonen (15 min) is an idyllic farming village south of Kittilä with a population of 350, wooden homes and buildings, all situated beside the Ounasjoki river. About 30 minutes north of town, there is an operating open-pit and underground gold mine.
Logistics in Kittilä
Perhaps the most convenient feature of Kittilä is the international airport, which serves European cities during the high season of winter, and offers direct flights through Helsinki year-round.
Accommodation can be found throughout the area, thanks to the abundance of ski resorts. Levi has more than 24,000 beds available during the high season, with options ranging from isolated cottages to holiday villages to luxury apartments and chalets in the middle of the resort.
Production and support services in the area include snow and ice driving tracks, activity and safari providers, reindeer and husky parks, and more. There is a well-known animal trainer based in Levi as well. As Finland's most popular ski resort, Levi is a hub of activity providers, catering services, safari guides and more.
Visit the Kittilä municipal website and the Levi travel website for more information.