Kittilä
If you're looking for a cozy, modern airport in the snow or under the Midnight Sun, this airport is the perfect filming location for your production.
As one of the busiest airports in Lapland, the Kittilä Airport welcomed over 363 000 passengers in 2019. The premises feature 12 aircraft spaces and a 2500-meter runway, as well as 14 check-in counters, a restaurant-café and plenty of customer space.
Thanks to its central location, the Kittilä Airport offers easy access to the travel centers of Levi (20 min by car), Ylläs (50 min), Pallas (50 min) and Pyhä-Luosto (1 h 45 min). In winter – the peak season for tourism in Lapland – the airport welcomes direct connections from a number of European cities, including London and Paris.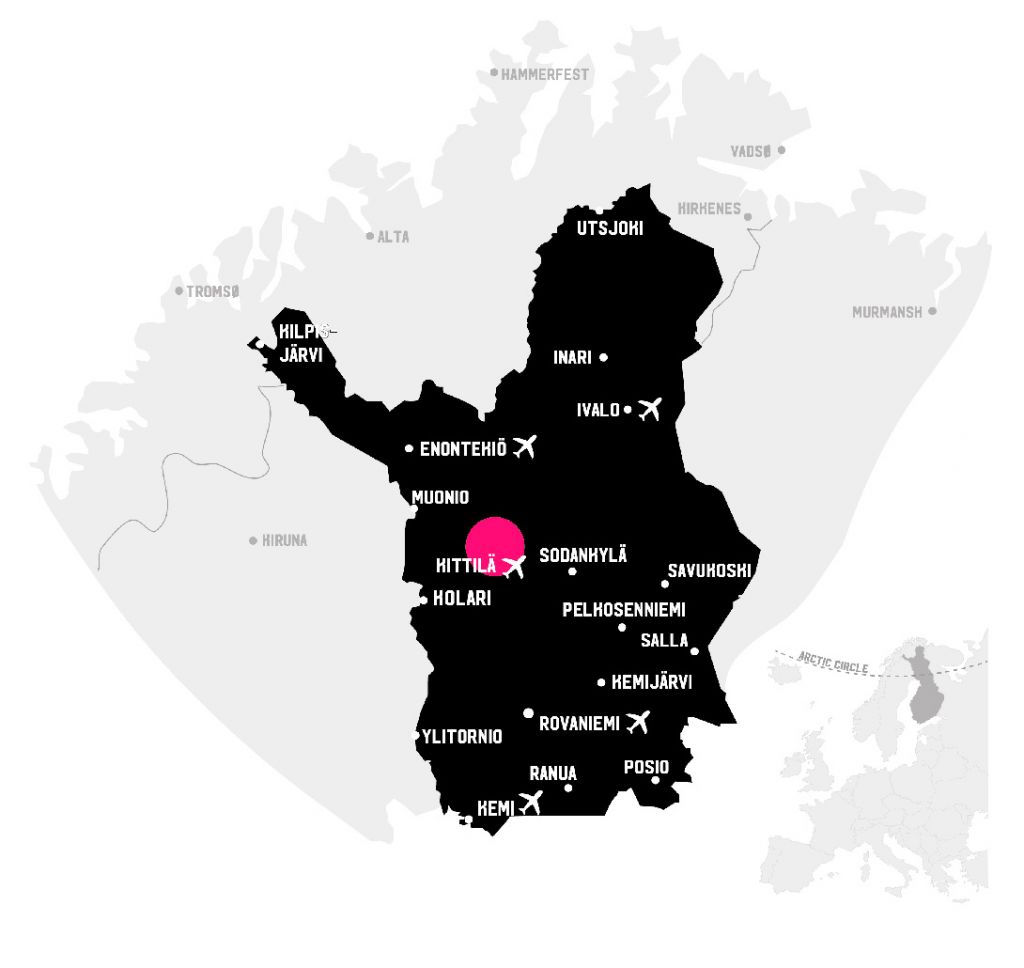 Accommodation
The nearby Levi Ski Resort (20 min by car) is Finland's most popular ski destination with plenty of accommodation options available. The versatile selection ranges from isolated cottages to hotels and chalets in the middle of the resort. Levi has about 25 000 beds in total.
Kittilä cuisine
There is a café-restaurant at the Kittilä Airport. In and around the Levi Ski Resort, however, there are a wide range of options when it comes to restaurants, from burgers and pizza to high-class cuisine. Catering is also available from some local businesses.
Other Services
It may be small, but you can still find plenty of services at the Kittilä Airport, including:
Transportation services
Conference services
Activity services
However, the nearby Levi Ski Resort offers comprehensive support services and more. Visit Levi for more information.
The Kittilä Airport is your gateway to the most accessible Arctic wilderness on Earth!
By Plane
The Kittilä Airport offers daily connections to Helsinki all year-round. During the winter season, there are additional connections to some European cities.
By Train
Kolari (1 h min) and Rovaniemi (2 h) are the closest train stations to the Kittilä Airport. For more information on trains, tickets and schedules, visit VR.
By Bus
There are direct routes to Kittilä from across Lapland, and even as far as Helsinki. For bus information, ticket prices and more, visit Matkahuolto.
By Car
The Kittilä Airport sits just north of the intersection of Finnish highways 79 and 80, so it's always easily reached by car.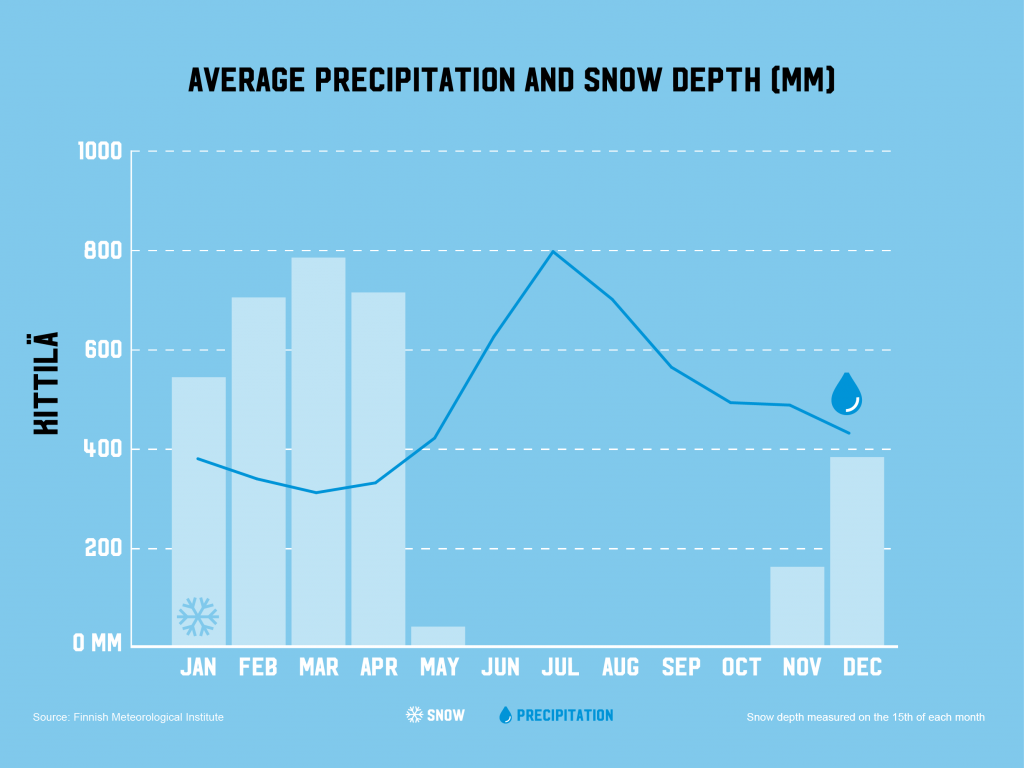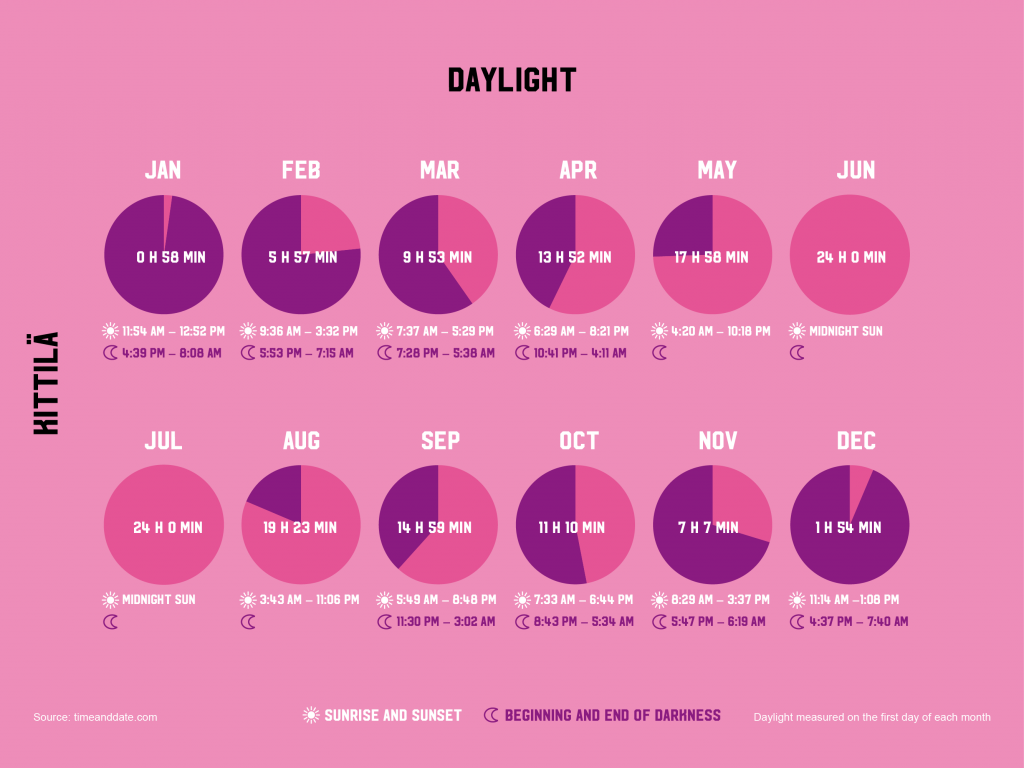 Crew & Equipment Rentals
While the Kittilä Airport doesn't directly offer crew or film equipment rentals, there are a plethora of production service companies that work all over Lapland. Drop us a line for more details or contact info.
Permits
You need to apply for a filming permit to film at the Kittilä Airport. Filming permits are granted by Finavia, and each application is evaluated on a case by case basis. For more information, see their instructions and guidelines for filming at their airports.
If you want to film aircrafts, you need permission from the airline.