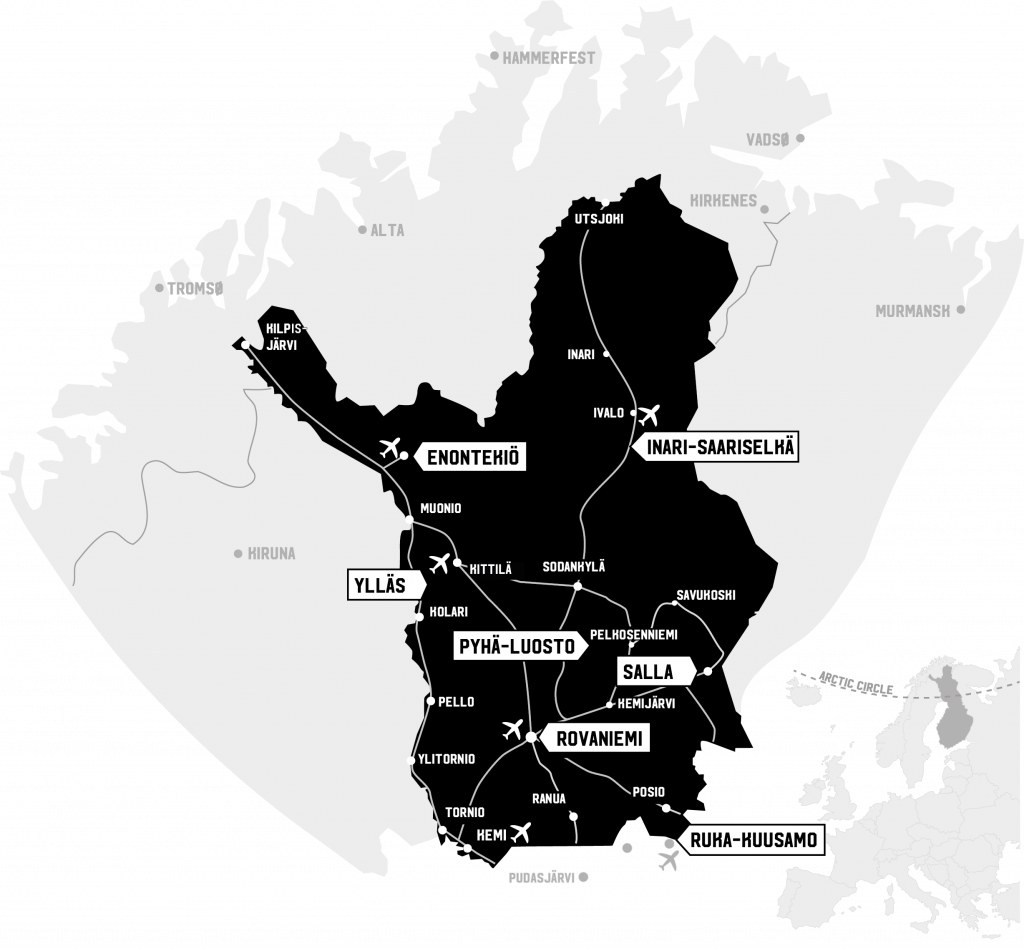 Where, what and how in Lapland?
Lapland is roughly the size of Portugal but has only 180 000 inhabitants (and 200 000+ reindeer). Travel destinations are many from a couple of cities to small towns and villages as well as several ski and holiday resorts.
Accommodation options range from luxury aurora viewing suites and top quality hotels to quaint hostels and cozy cottages. Our six airports are near popular travel destinations, and a well-maintained road network guarantee even the more remote areas are easy to reach.
PLANNING HELP
Below you'll find a comprehensive list of articles to help you plan your trip to Lapland.
Hit a button to limit the selection. You can also use Visit Finland's trip planner.