Sompio's & Sodankylä's summers are hiking red granite hills & panning for gold. Winter is snow-crowned trees, sojourns by snowmobile & falling asleep in world-famous aurora igloos.
Let's talk gold. The golden Midnight Sun. Golden cloudberries. Literal gold nuggets in the fields and streams. That's Sompio and Sodankylä in central Lapland. Here, summers are practically tailor-made for excursions and adventures into the grand forests and stony wilderness. Winters bring the snow and lots of it, perfect for snowshoe hikes and snowmobile rides into the frosted fairy-tale woods. Who knows what Arctic magic you might discover there?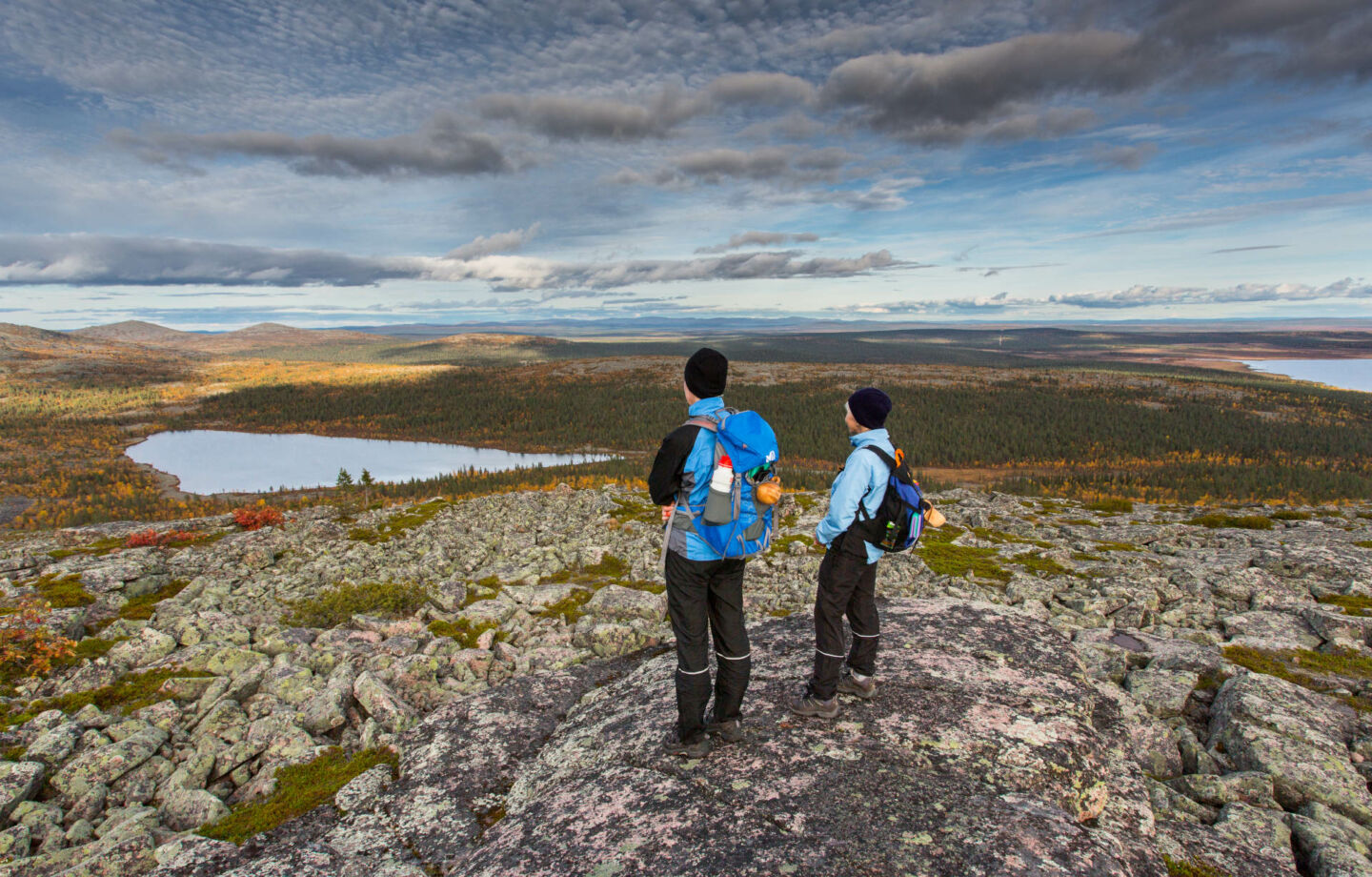 Photo by:
Metsähallitus | Pertti Turunen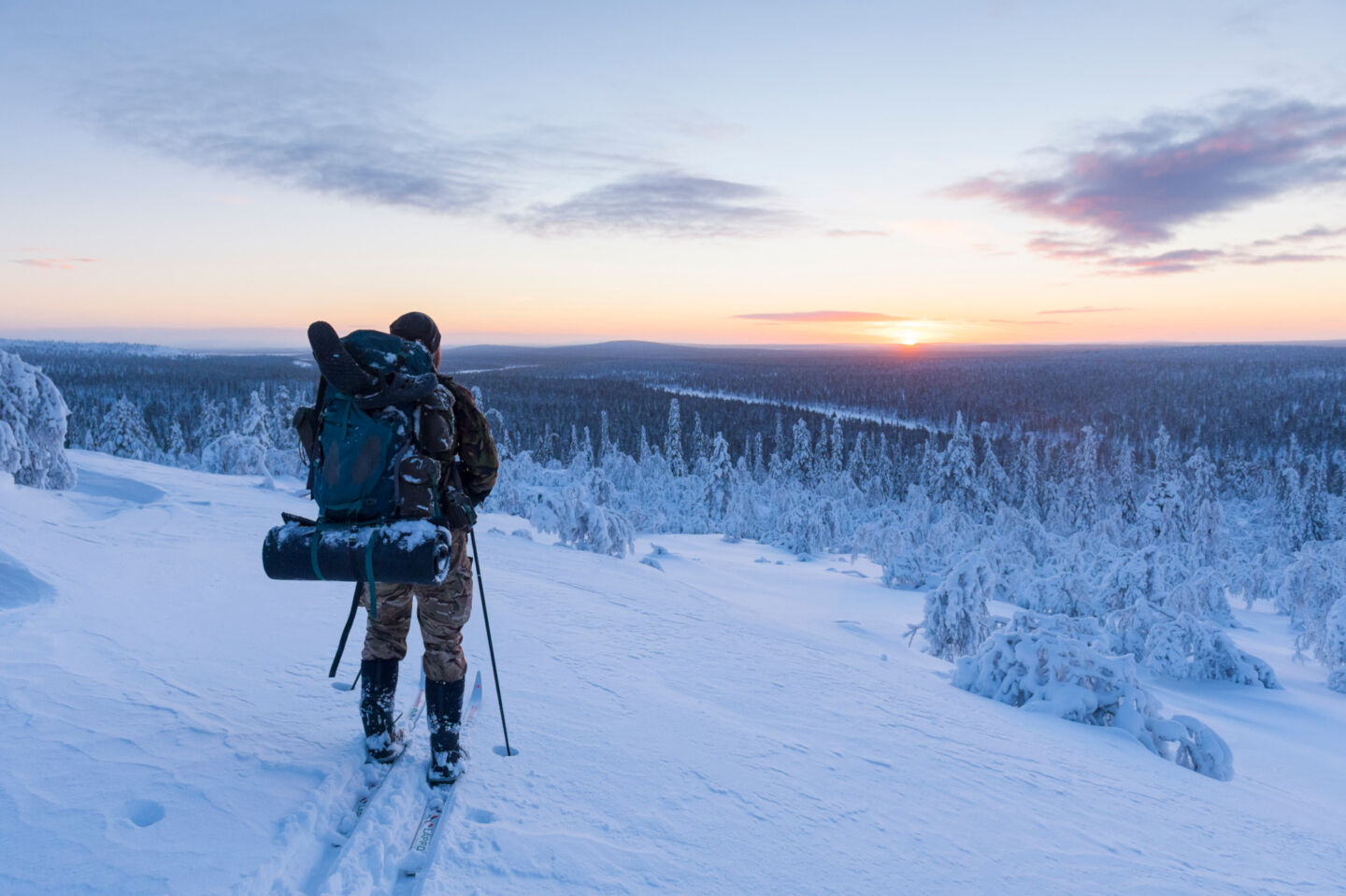 Photo by:
Visit Finland | Vastavalo | Matti Koutonen
Photo by:
Visit Finland | Juho Kuva
ABOUT SOMPIO & SODANKYLÄ
When you stand atop the summit of Pyhä-Nattanen, the world spread out before you like a topography map come to life, you'll understand why this place is a holy one*. Summers in central Lapland are perfect, from the Midnight Sun drizzling pure gold over the landscapes, to the peace and quiet your mind and soul crave. In northern Sompio, Finland's second largest national park waits to show you its stunning vistas and secret cave systems.
* Please remember to be respectful, as these places still hold cultural and spiritual significance.
Sompio lies in the southernmost part of Sápmi, the Sámi homeland that stretches across Scandinavia and northwestern Russia. Here you'll find villages like Vuotso and Purnumukka, where the cultures of the north are alive and thriving. The locals of these villages keep the delicate balance between nature, climate, tradition and modernity.
Those whose eyes light up at the first mention of gold will not want to miss the Tankavaara Gold Village. This living museum and activity resort will teach you the history of gold prospecting in Finnish Lapland. You can even try your hand at the panning in the most sustainable gold fields in Europe. Every summer, Tankavaara also hosts the World Gold Panning Championship.
When winter descends, sweeping down from the north with snowflakes, subzero temperatures and the Northern Lights, central Lapland only grows more magical. Swap out your hiking boots for a warm overall and explore the snow-crowned forests and whispering  backwoods atop a snowmobile! Snowshoeing and skis are also a great way to stretch your legs and discover some winter wonders.
Highlight: Downtown Sodanklyä
Downtown Sodankylä is nestled in the wilderness of central Lapland. Home to many international companies, don't be surprised to hear Swedish, English or Afrikaans spoken freely. Spend an afternoon with the works of naïve artist Andreas Alariesto or study the historical wooden church—one of Lapland's oldest. Every summer, the town fills with film-lovers as the Midnight Sun Film Festival takes over.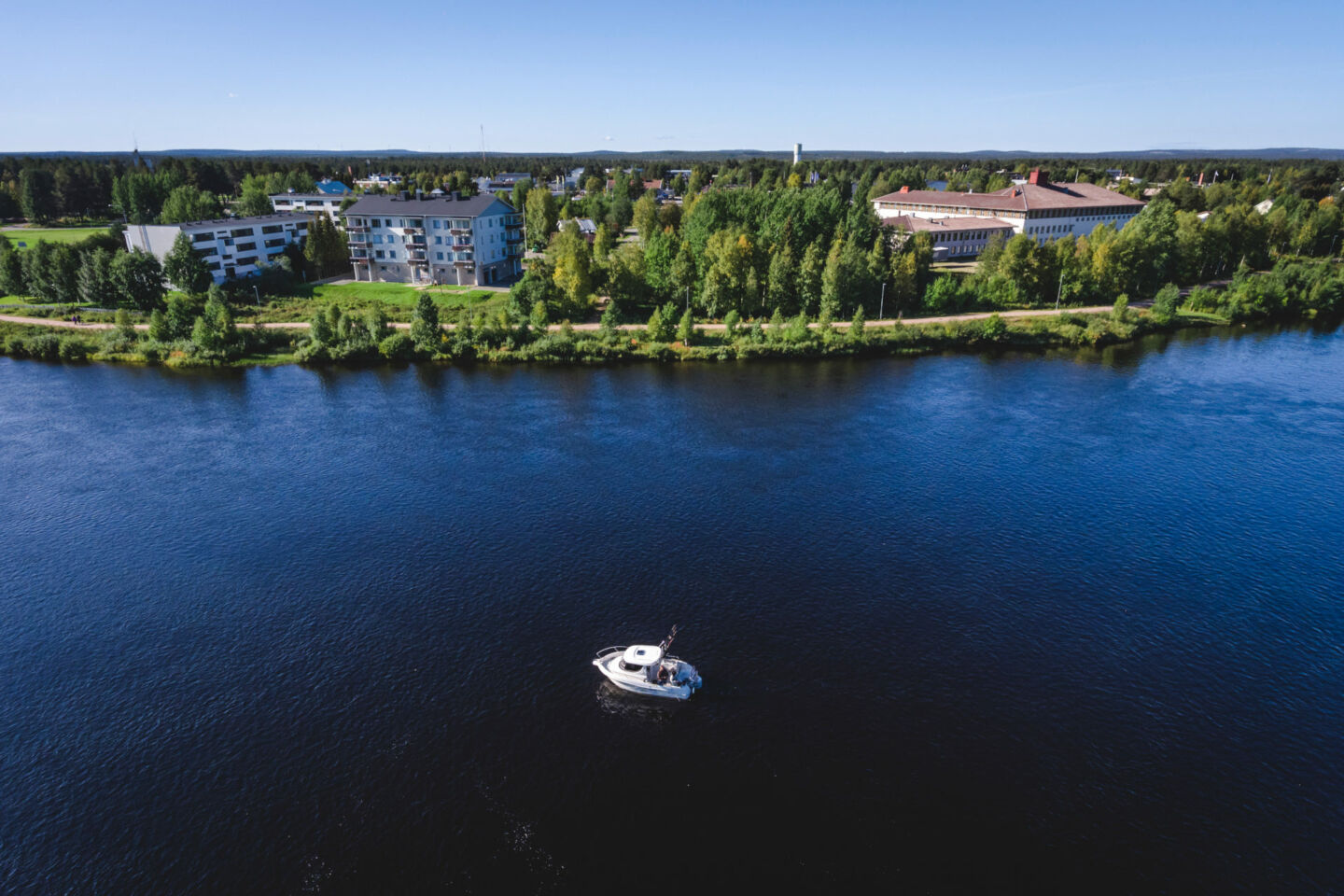 Photo by:
Visit Sodankylä | Jani Kärppä
THINGS TO DO IN SOMPIO & SODANKYLÄ
The wilderness and varied landscapes of central Lapland are where adventures abound and experiences are made.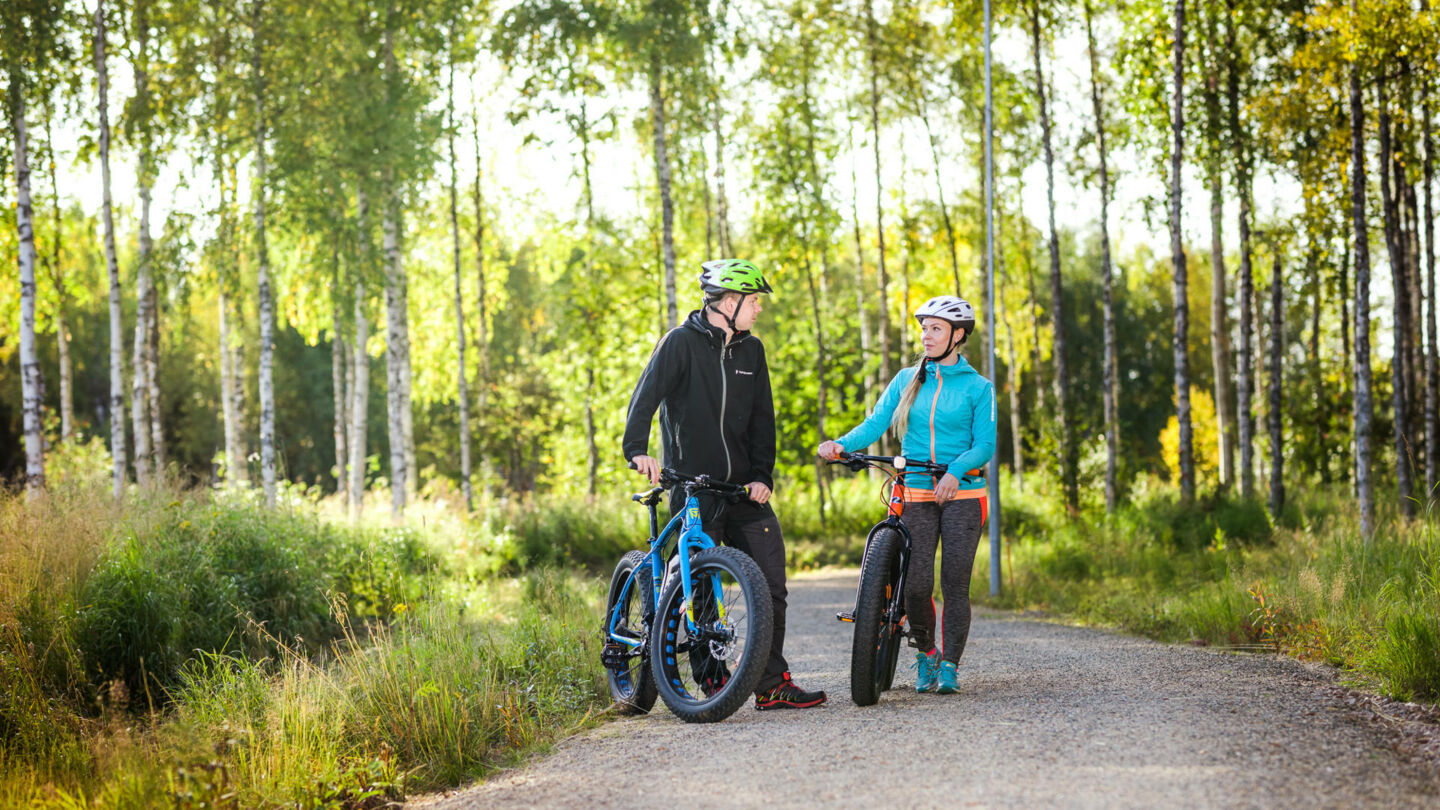 Photo by:
Visit Sodankylä | Jani Kärppä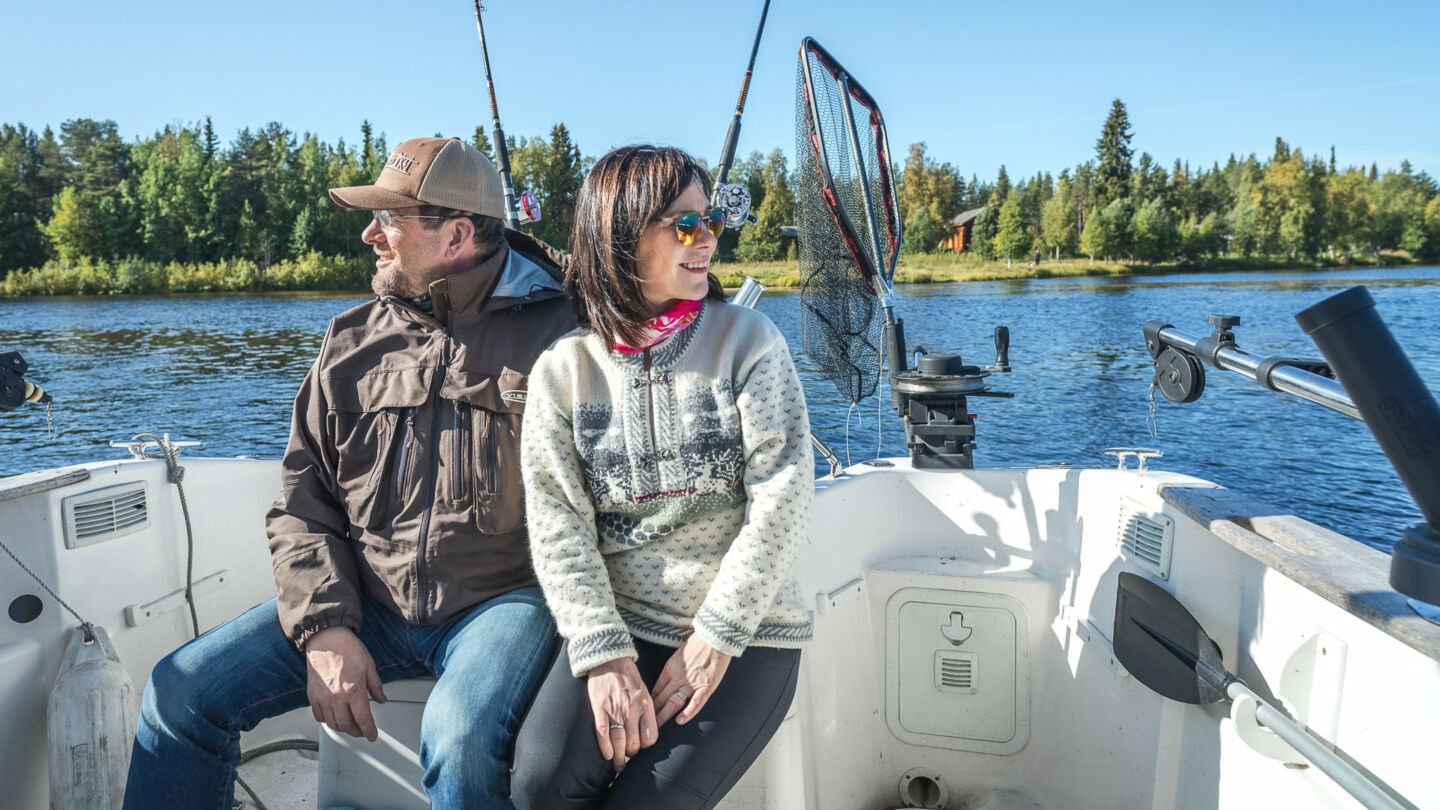 Photo by:
Visit Sodankylä | Jani Kärppä
Sunny Sodankylä
Atop the Nattanen Fells
Big Fish stories
Explore UKK National Park
Colorful Culture
Sodankylä's villages
Midnight Sun Film Festival
Tankavaara Gold Village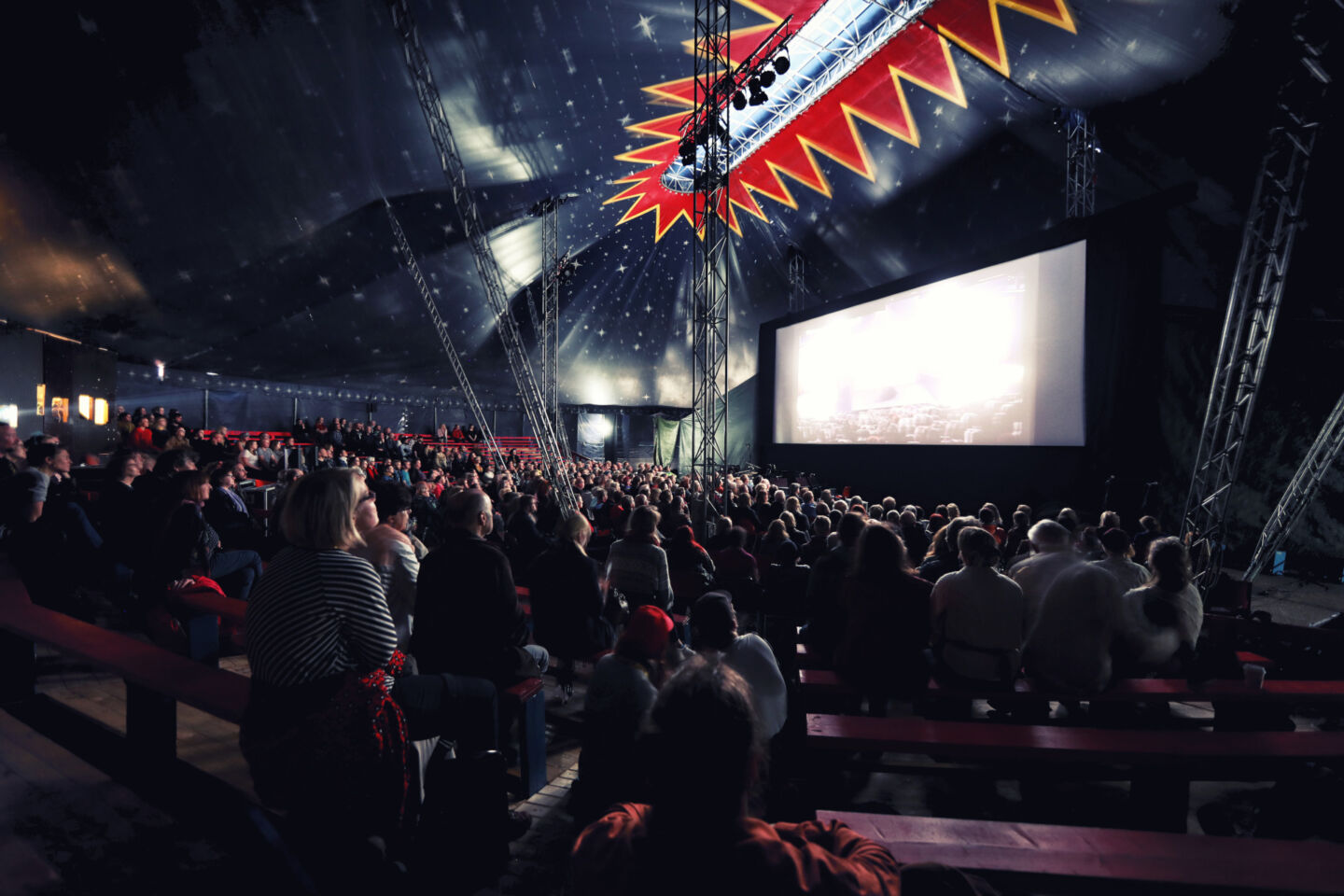 Photo by:
Harri Tarvainen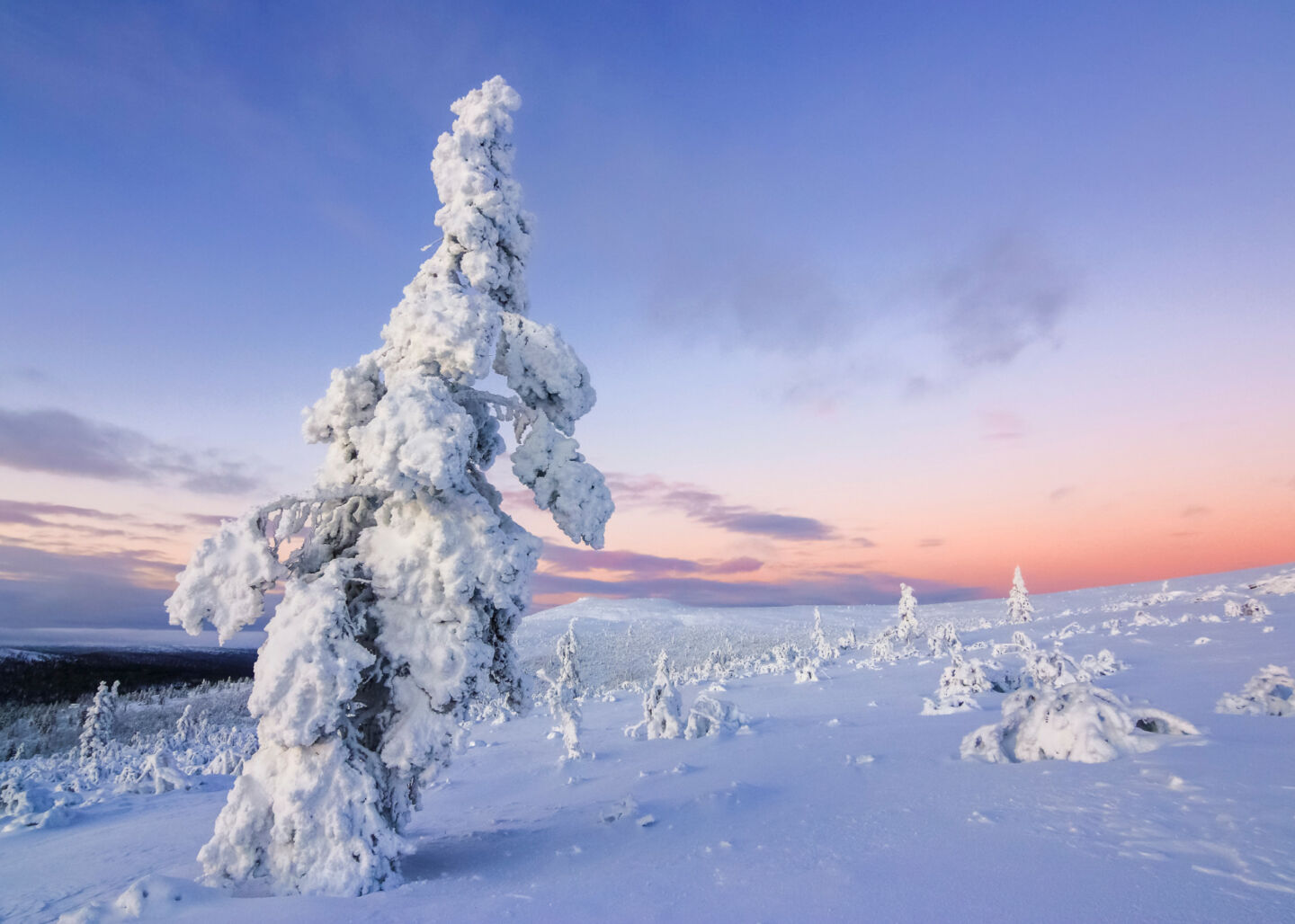 Photo by:
Visit Finland | Vastavalo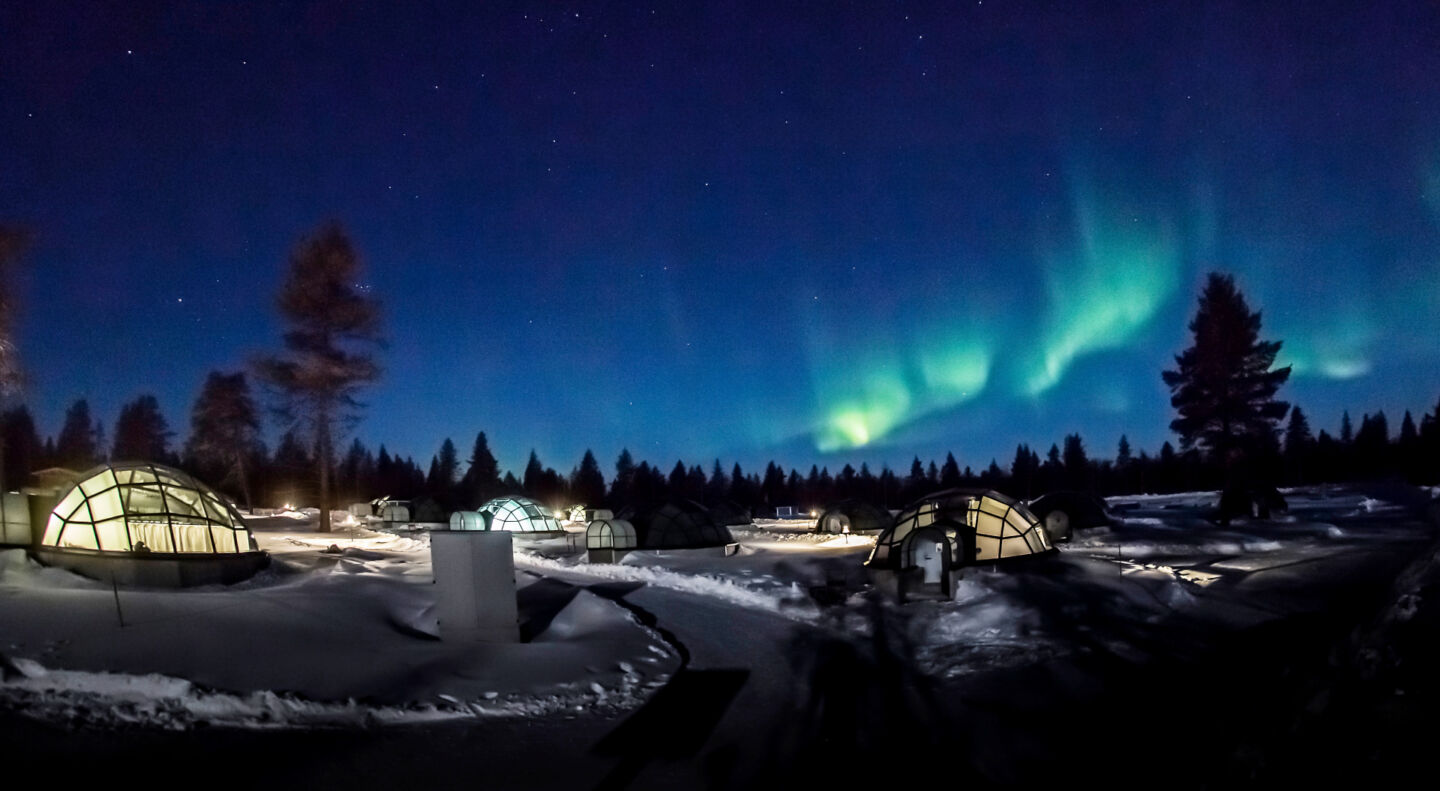 Photo by:
Kakslauttanen Arctic Resort, Lapland, Finland
Winter Wonders
World-famous aurora bubbles
Reindeer safaris
Snowmobiles
PLAN YOUR STAY IN SOMPIO & SODANKYLÄ
Whether you're looking for holiday resorts or downtown hotels, you'll find your best night's sleep in Sompio and Sodankylä.
ACCOMMODATION
Tankavaara Gold Village
Kakslauttanen Holiday Resort
Sompio's sweet dreams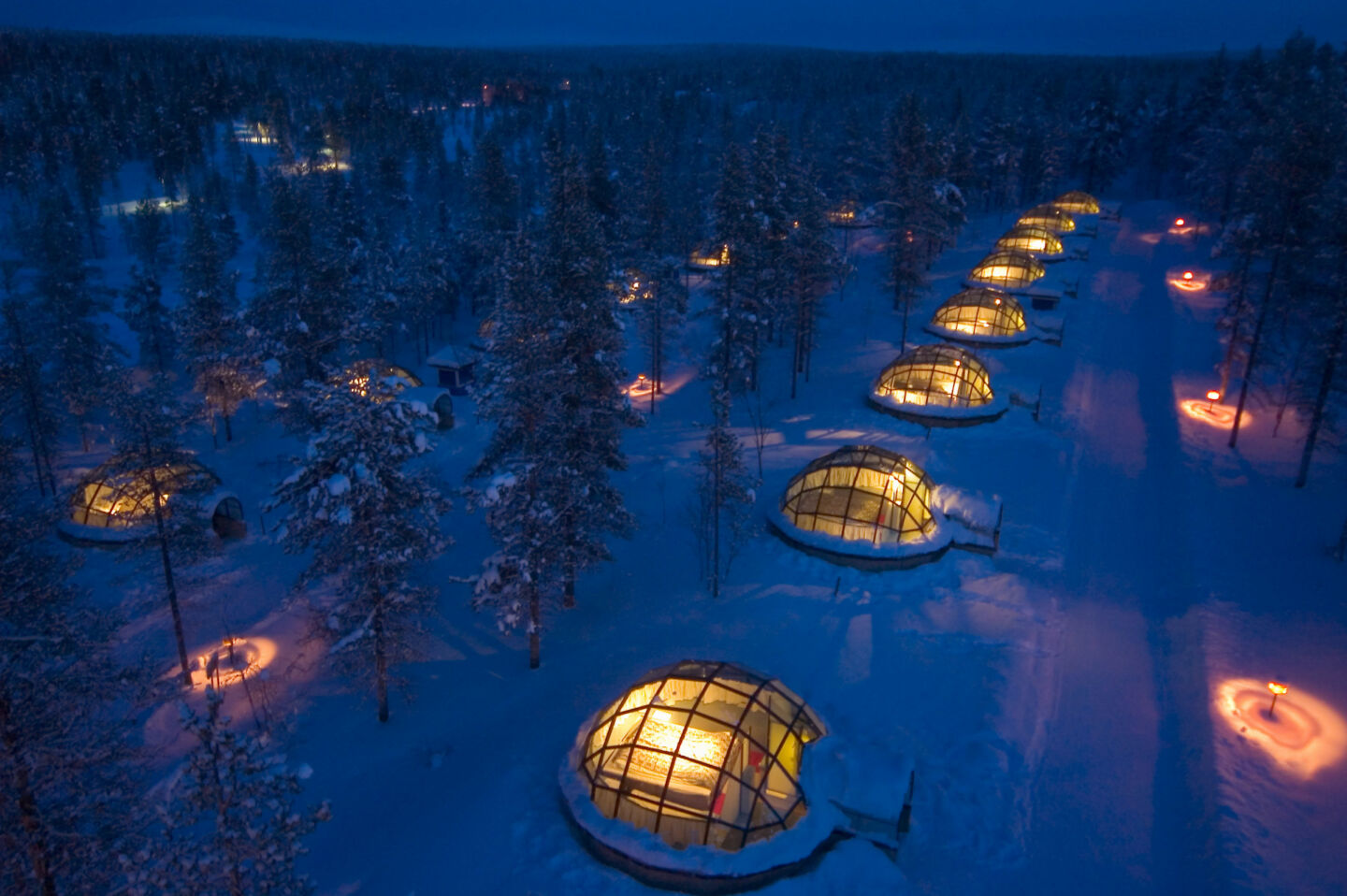 Photo by:
Lapland Material Bank | Kakslauttanen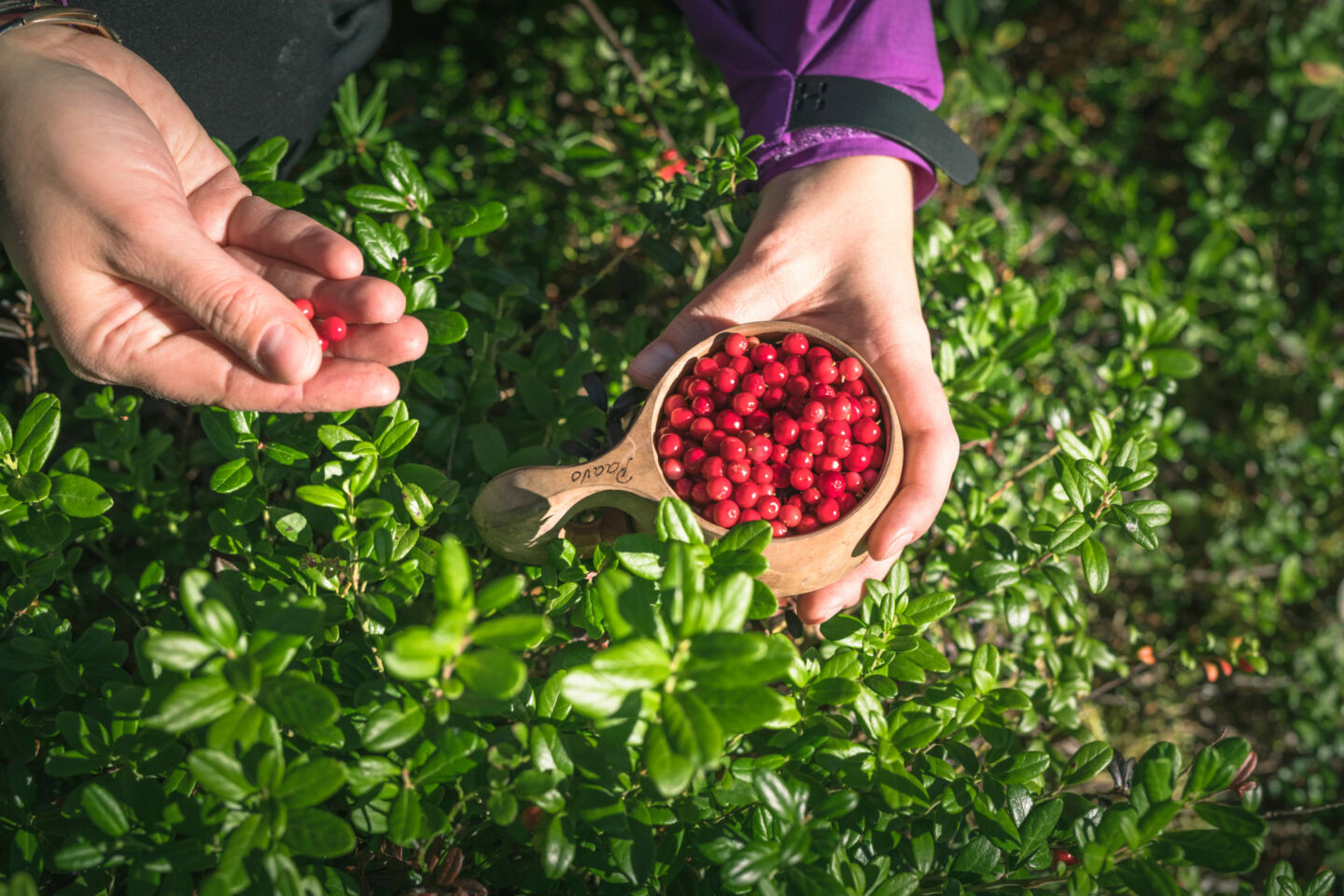 Photo by:
Visit Sodankylä | Jani Kärppä
DINING
Peera Hotel Sodankylä
Kakslauttanen Restaurants
Tasty Tankavaara
TRAVELING TO SOMPIO & SODANKLYÄ
HOW TO GET HERE
Getting to Sodankylä is simple. About 1.5 hours south is Rovaniemi, the capital of Lapland, with an international airport, a train station that runs all the way to Helsinki, and a bus depot with many daily routes. Another nearby airport is Ivalo to the north of Sompio. Both airports are less than 2 hours away from downtown Sodankylä.