Looking for eco tours, responsible tour companies and Europe's top-rated wilderness experiences? Finnish Lapland has safaris and activities tailored for the environmentally savvy.
Just being in Finnish Lapland is basically an eco-tour by itself. Because nature is always near, you don't need to travel far from the airport, your hotel, or even downtown to enjoy the Arctic wilderness. The purest way of enjoying nature is also the most environmentally friendly.
You'll also find many green choices when it comes to safari and activity providers. Our top-rated eco tour operators offer things like biofuels, electric snowmobiles, sustainable and energy-efficient routes, composting toilets, authentic local foods and products and more.
Here are some tour companies that offer adventures and experiences specifically created for the environmentally-minded traveler:
In Finnish Lapland, you can also ride eSleds, or electric snowmobiles. The electric motors of these snowmobiles do double duty for the environment—not only do they produce less carbon, the quiet motors disturb the natural soundscape (and all the creatures that live within it) much less than the ripping roar of gasoline-powered snowmobiles.
In the middle of the Ranua Wildlife Park, the trail diverges and encircles an outdoor art exhibit. Seven Steps to Save the Ocean by Maija Kovari hopes to inspire environmentalism and encourages everyone to take actions—large and small—against climate change everyday.
Adopt and adorn your very own hugging tree in Pappa's forest with Halipuu in Levi.
In Salla, learn about reindeer, reindeer herding and wild Lapland at the Green Key-certified Salla Wildlife Park.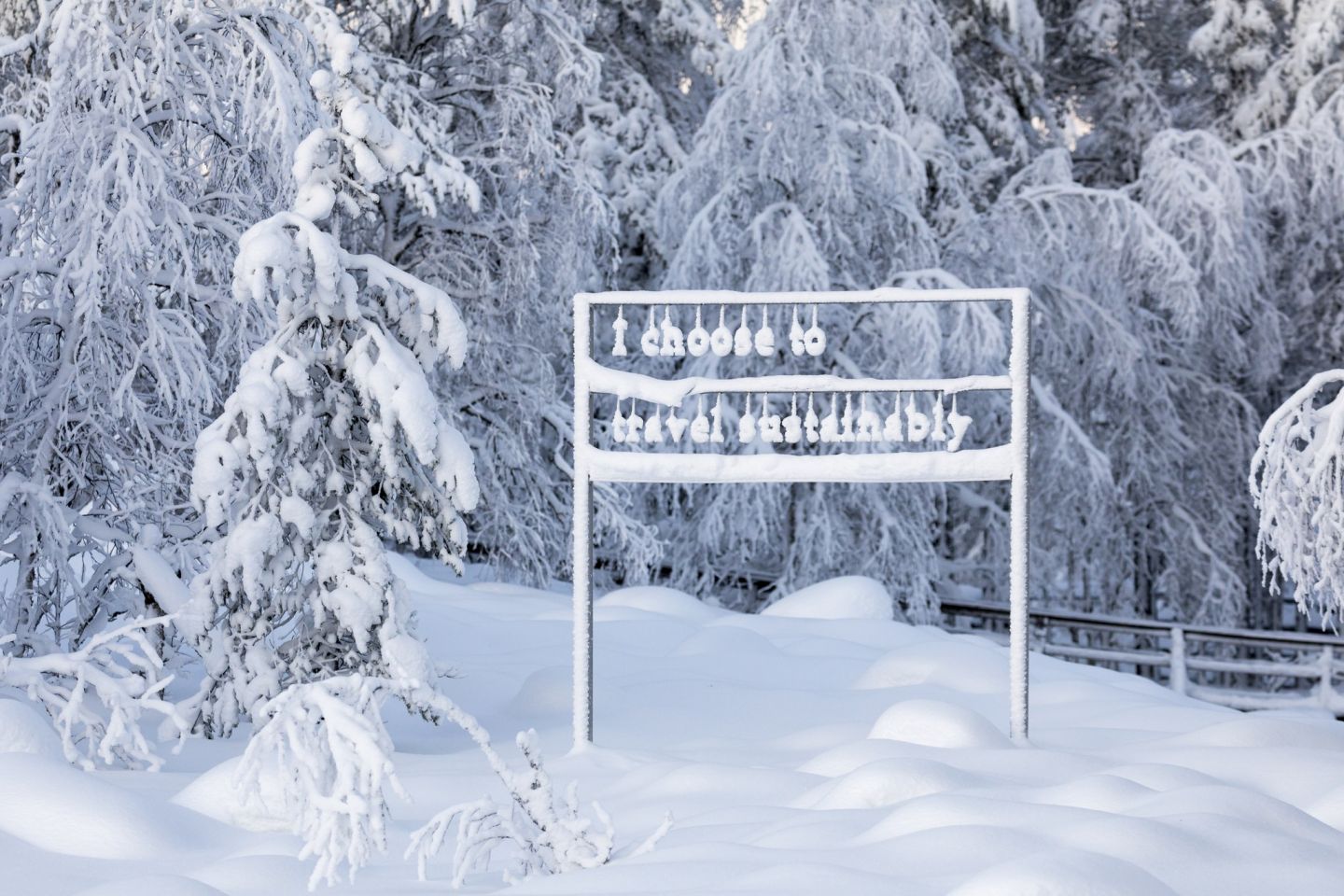 Photo by:
Marko Junttila | Visit Ranua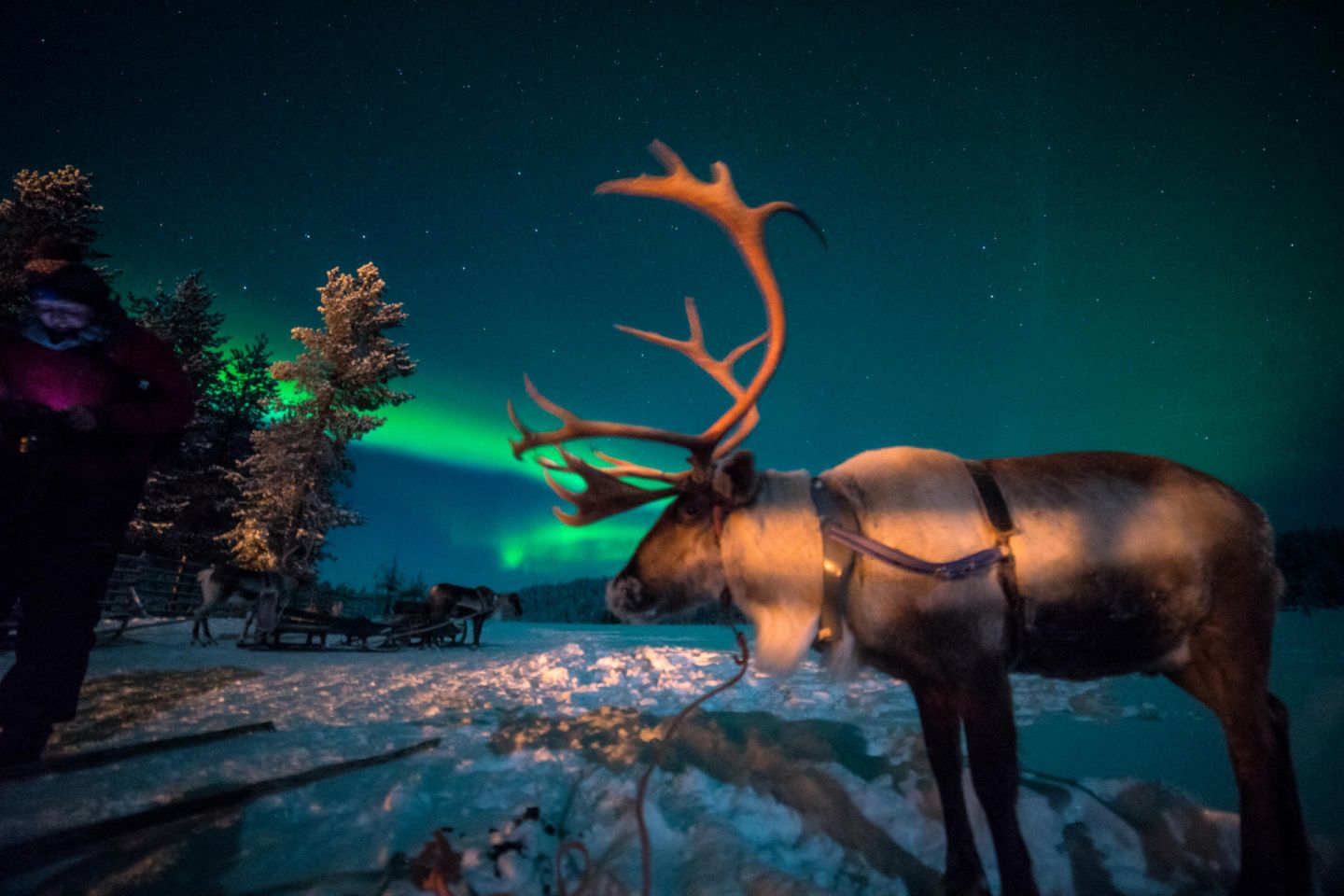 Photo by:
Salla Reindeer Park | Visit Salla
Here's some other tour companies who offer eco tours and activities:
Harriniva Hotels & Safaris
At Nature in Inari
Discover Lapland (Green Activities certified)
Adventure Apes in Ruka-Kuusamo
Amethyst mine in Pyhä-Luosto
My Trail in Ruka-Kuusamo
Bearhill Husky in Rovaniemi
Beyond Arctic in Rovaniemi
Green Ski Resorts
Levi Ski Resort
Pyhä Ski Resort
Ruka Ski Resort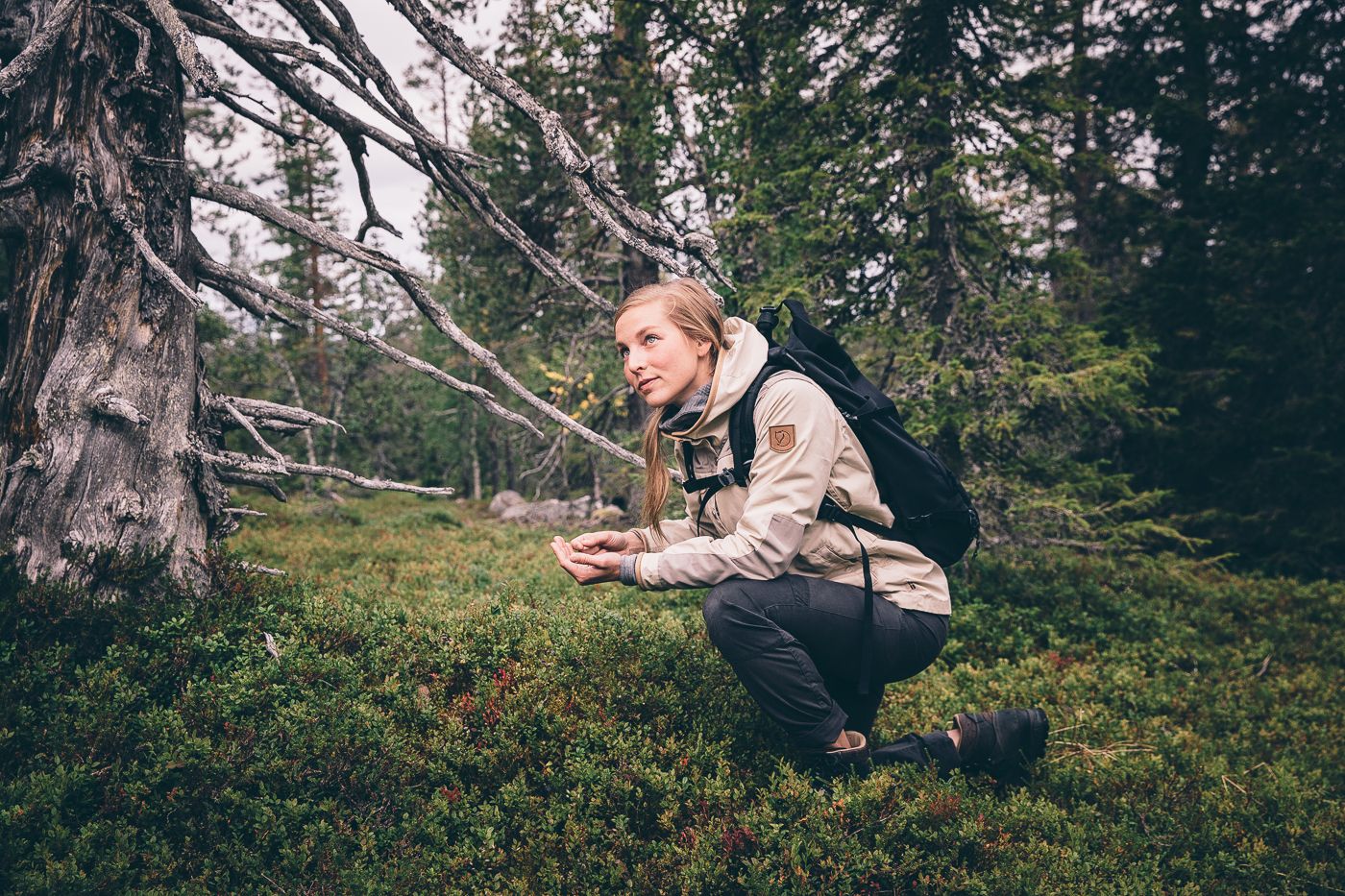 Photo by:
K. Chae | Visit Finland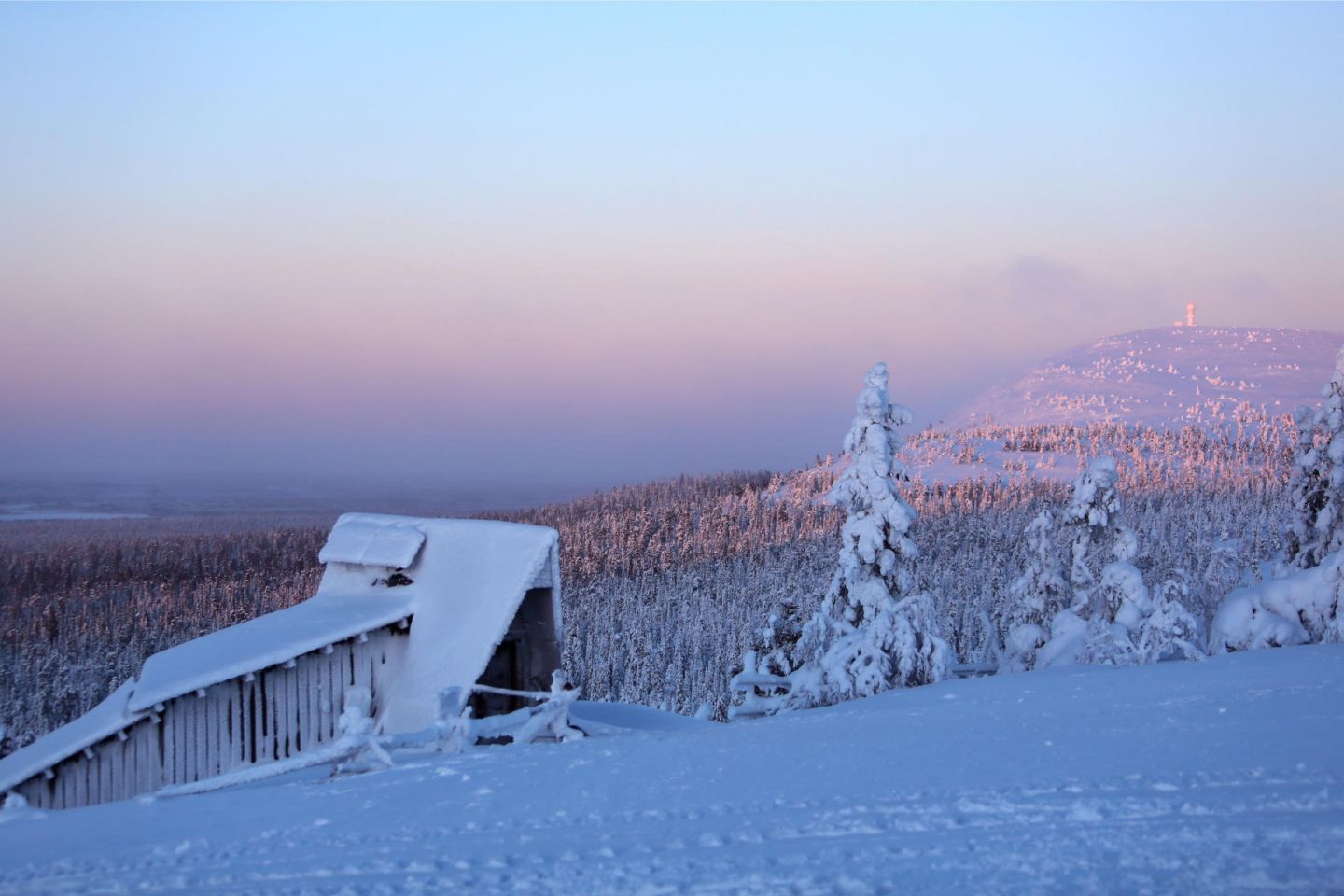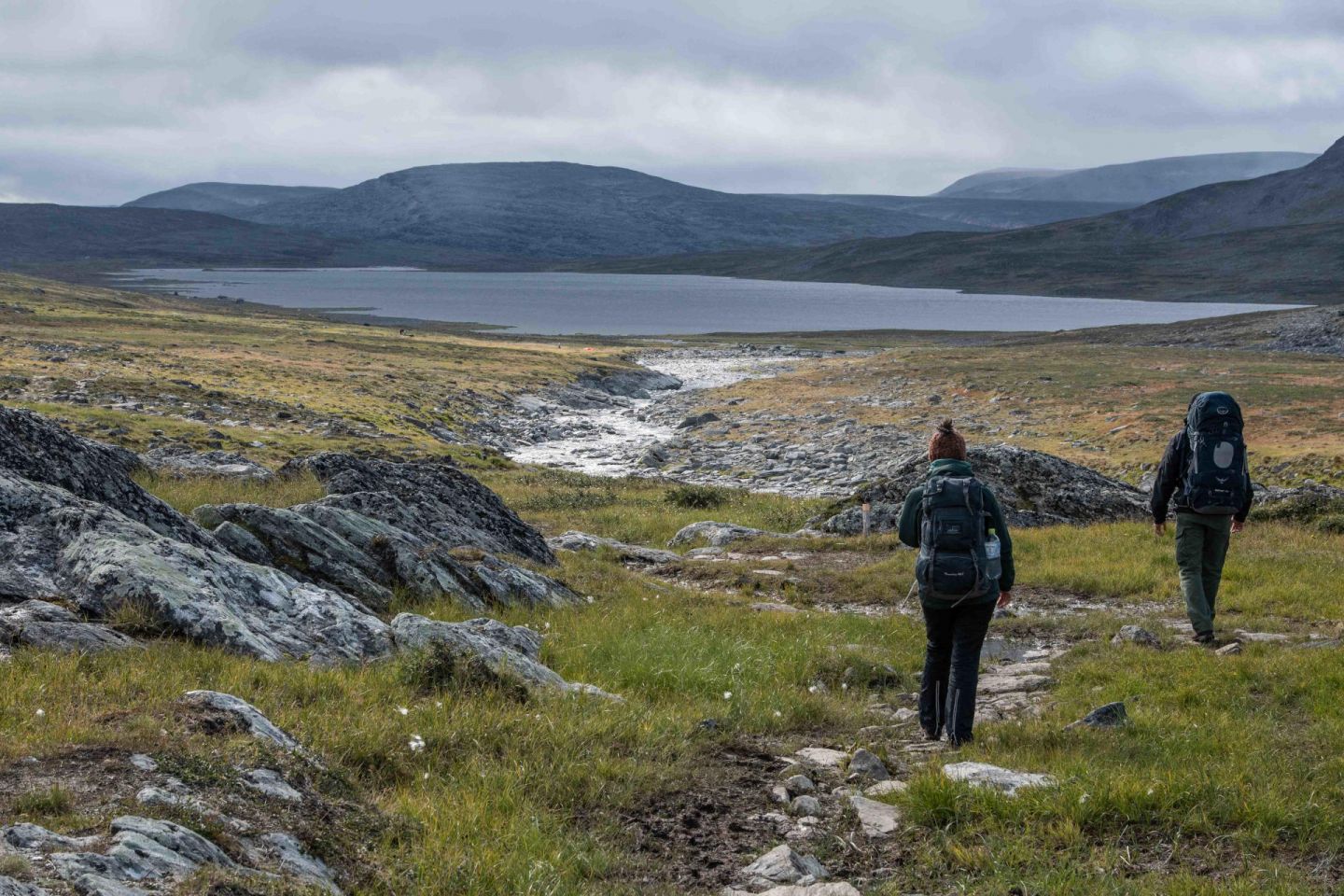 Photo by:
Adventure by Design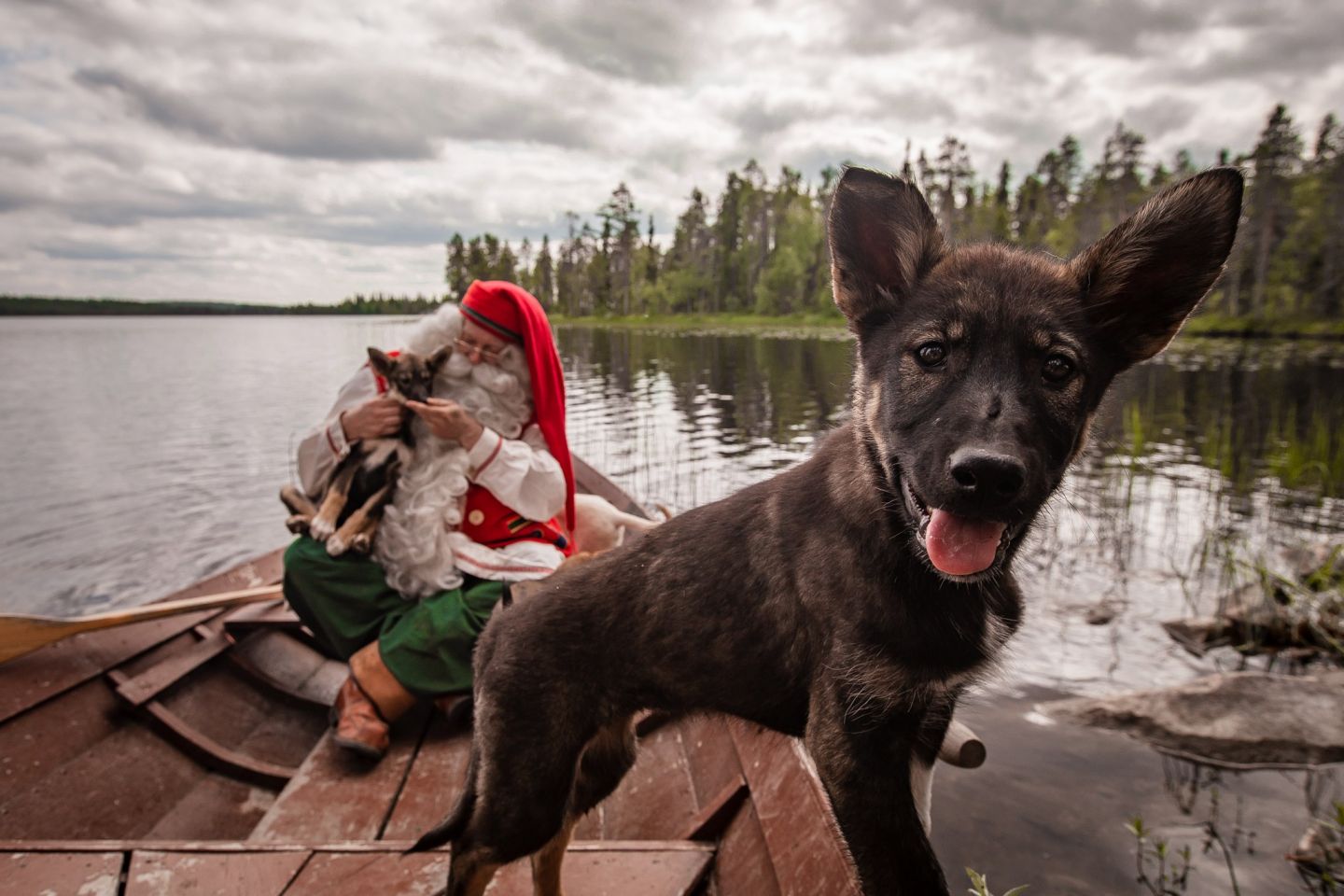 Photo by:
Visit Rovaniemi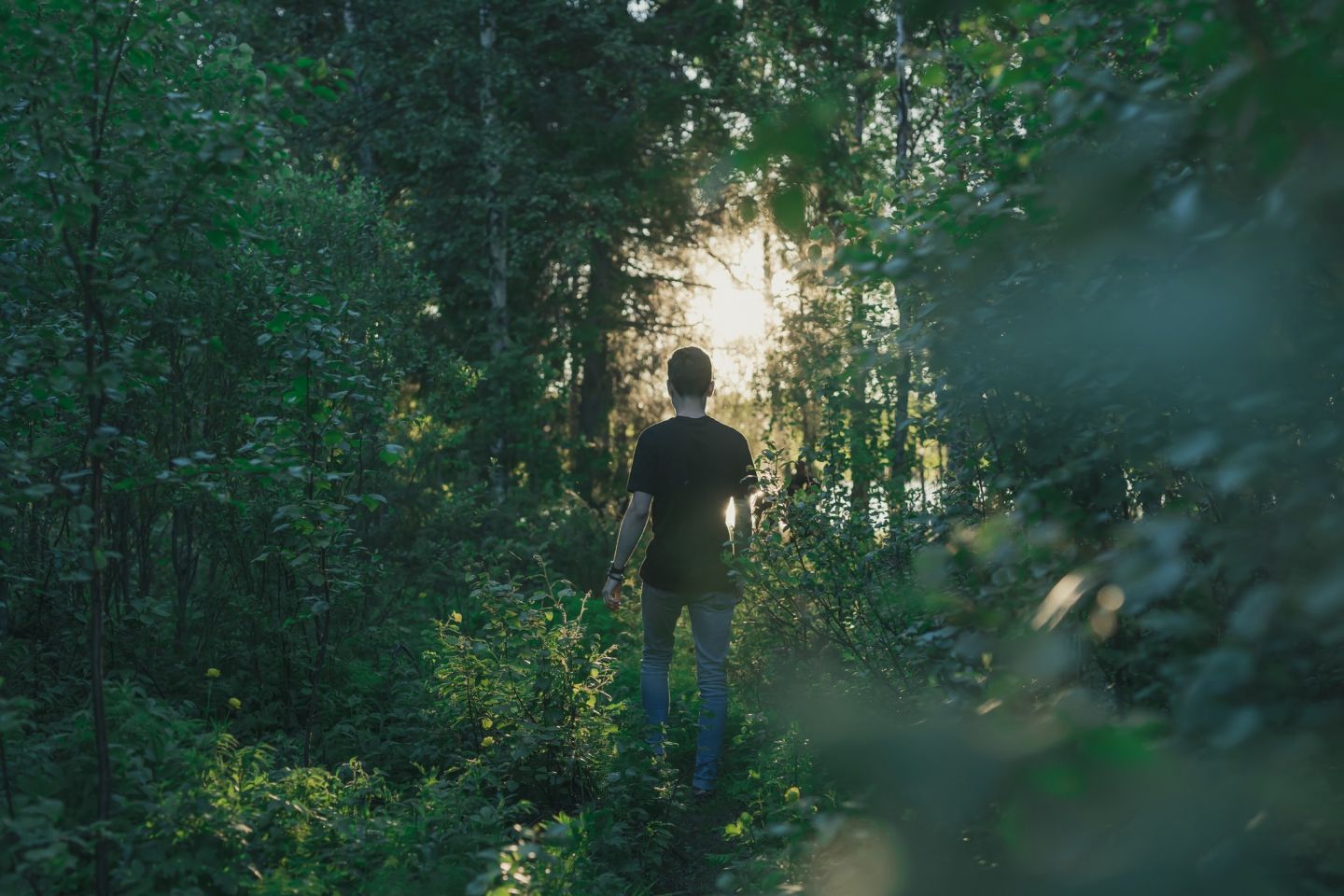 Photo by:
Visit Rovaniemi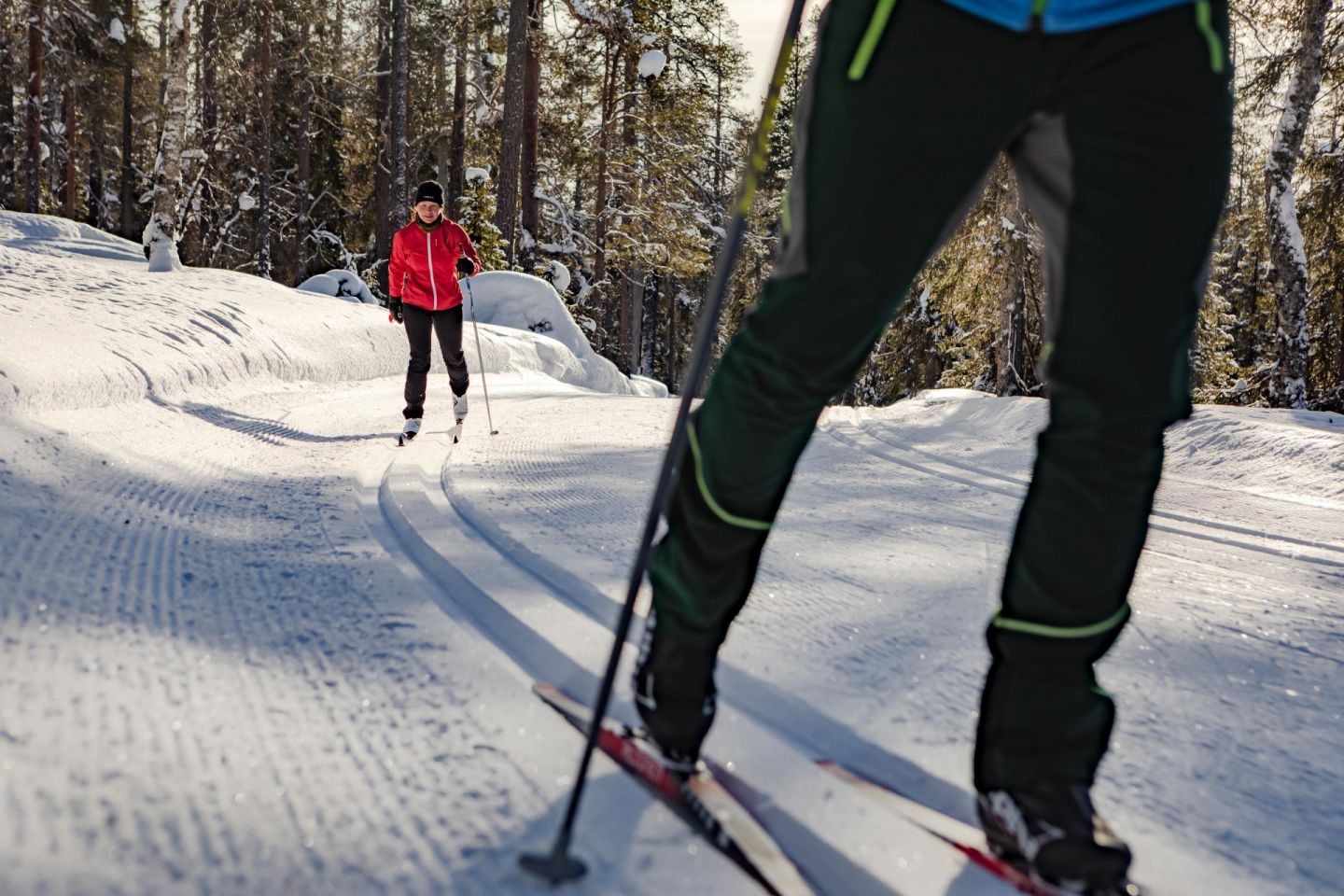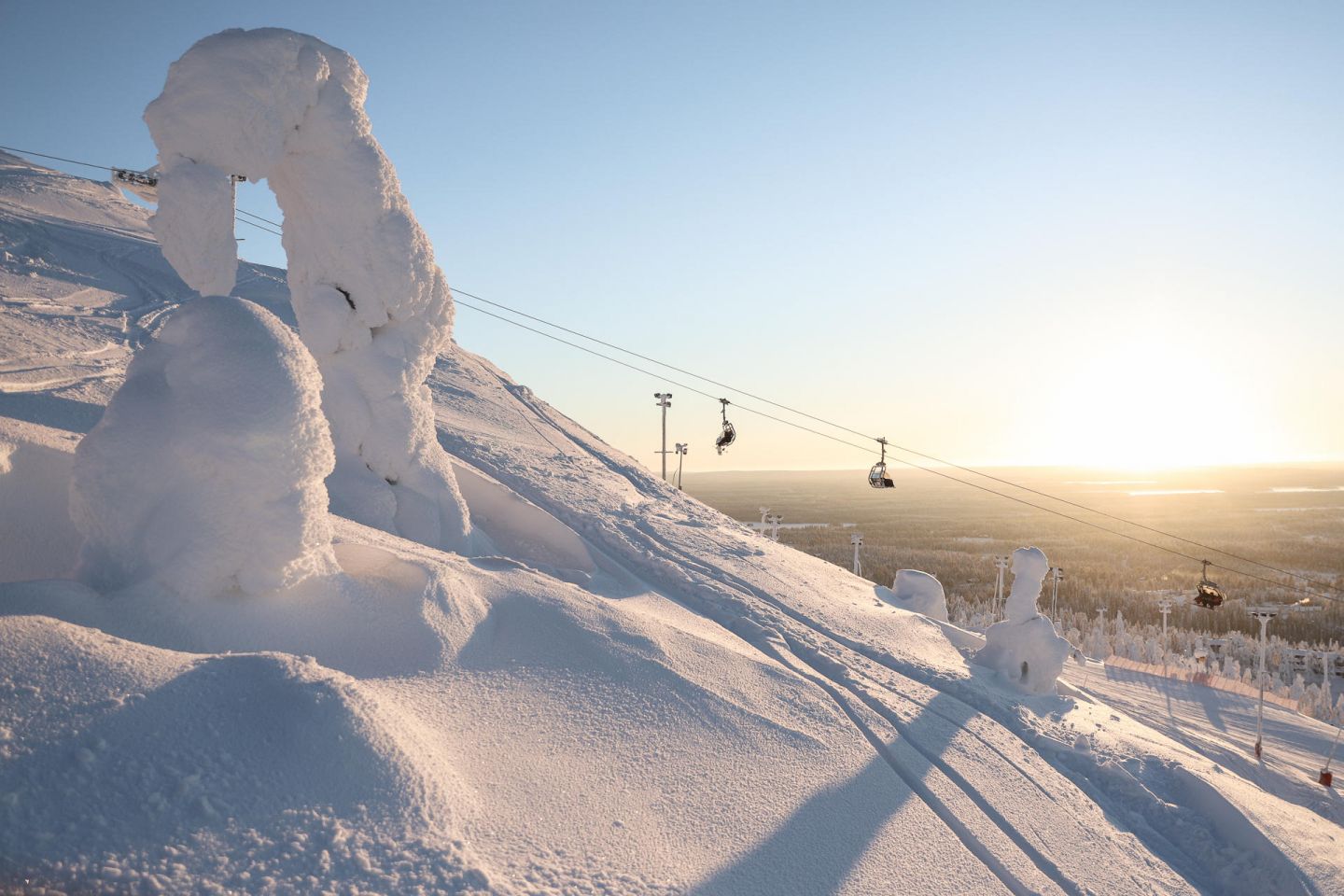 Photo by:
Veera Vihevaara | Ruka-Kuusamo
National Parks & Protected Areas
Lemmenjoki National Park is the largest in Finland, and one of the largest in all of Europe. And it's only one of the dozens of national parks, wilderness areas and strict nature reserves in Lapland. In these protected areas, with varying degrees of freedom, anyone can walk, bike, ski, swim or boat. There are trails, picnic areas, cabins, firepits and more, all controlled and available for sustainable public use. Lapland's protected areas are managed by Metsähallitus (Forest Administration), and they keep Europe's only wilderness wild, clean and available for all.
Learn more about Finland's national parks and protected areas.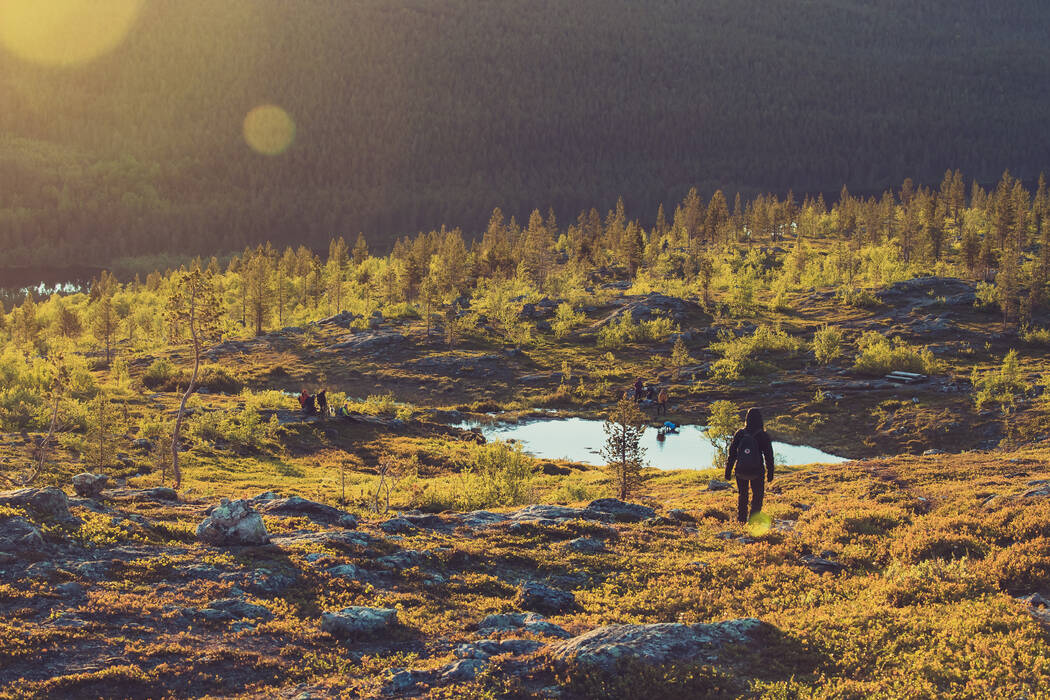 Photo by:
Rayann Elzein | Metsähallitus