No matter the time of year, you can satisfy your need for speed and distance while experiencing stunning Arctic landscapes. Lapland has cycling trails & routes open for use all year-round.
Biking in northern Finland means traversing the same trails that people have traveled for thousands of years. In Lapland's biggest city, you can tour all the most important cultural and historical spots. In winter, fatbikes will ferry you across fresh snow to show you unparalleled winter landscapes. In spring, strap on a helmet and ride out into the crisp air and watch the world melt in anticipation of long summer days. And when summer is here, we have more trails than you could ride in a year, maybe even a lifetime.
Mountain Biking
As popular as mountain biking is, it's no wonder that Lapland hosts several races, great and small. Ever year, mountain bikers gear up for MTB races through some of Lapland's wildest terrain.
Join in with some of these great mountain biking experiences: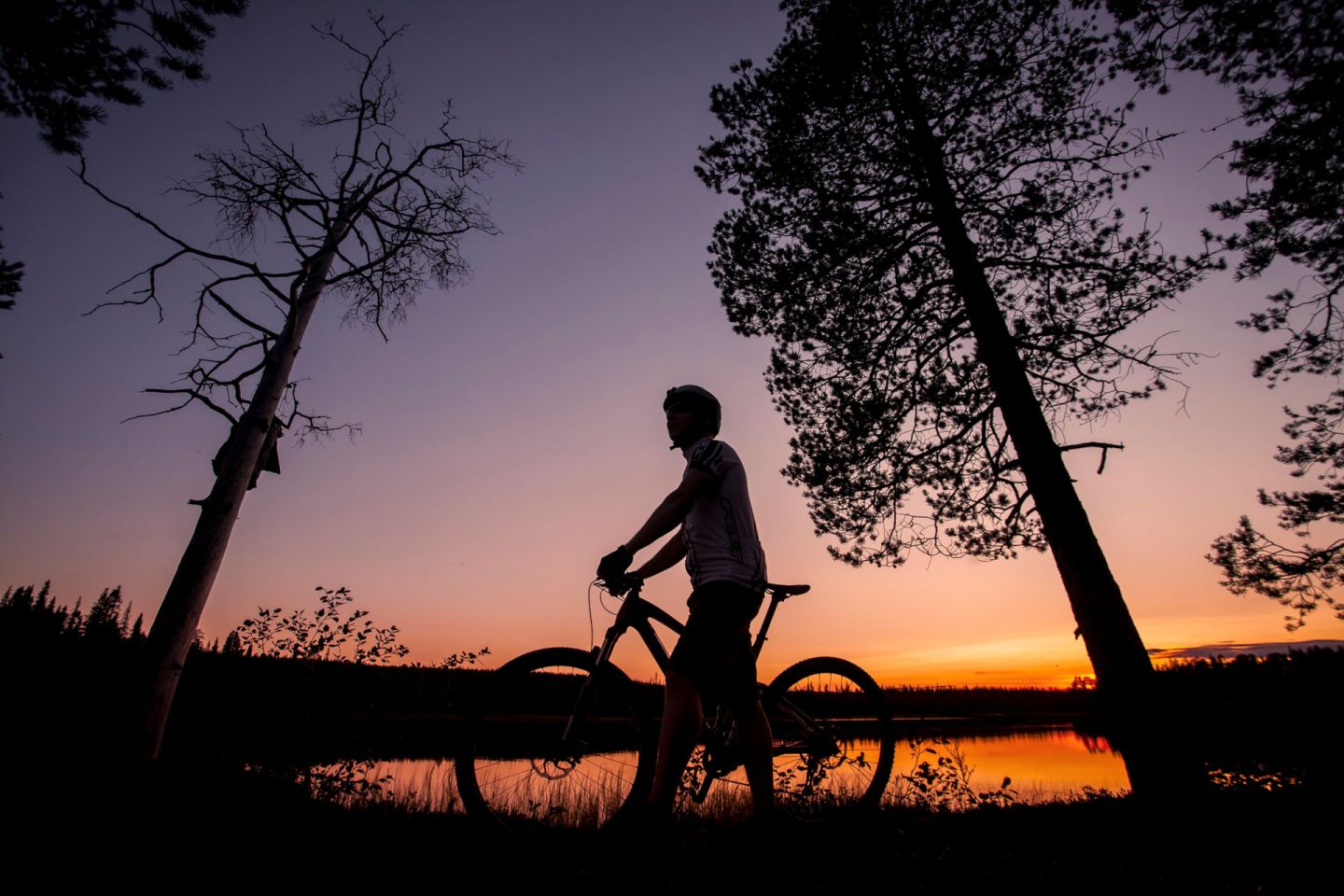 Photo by:
Visit Savukoski-Korvatunturi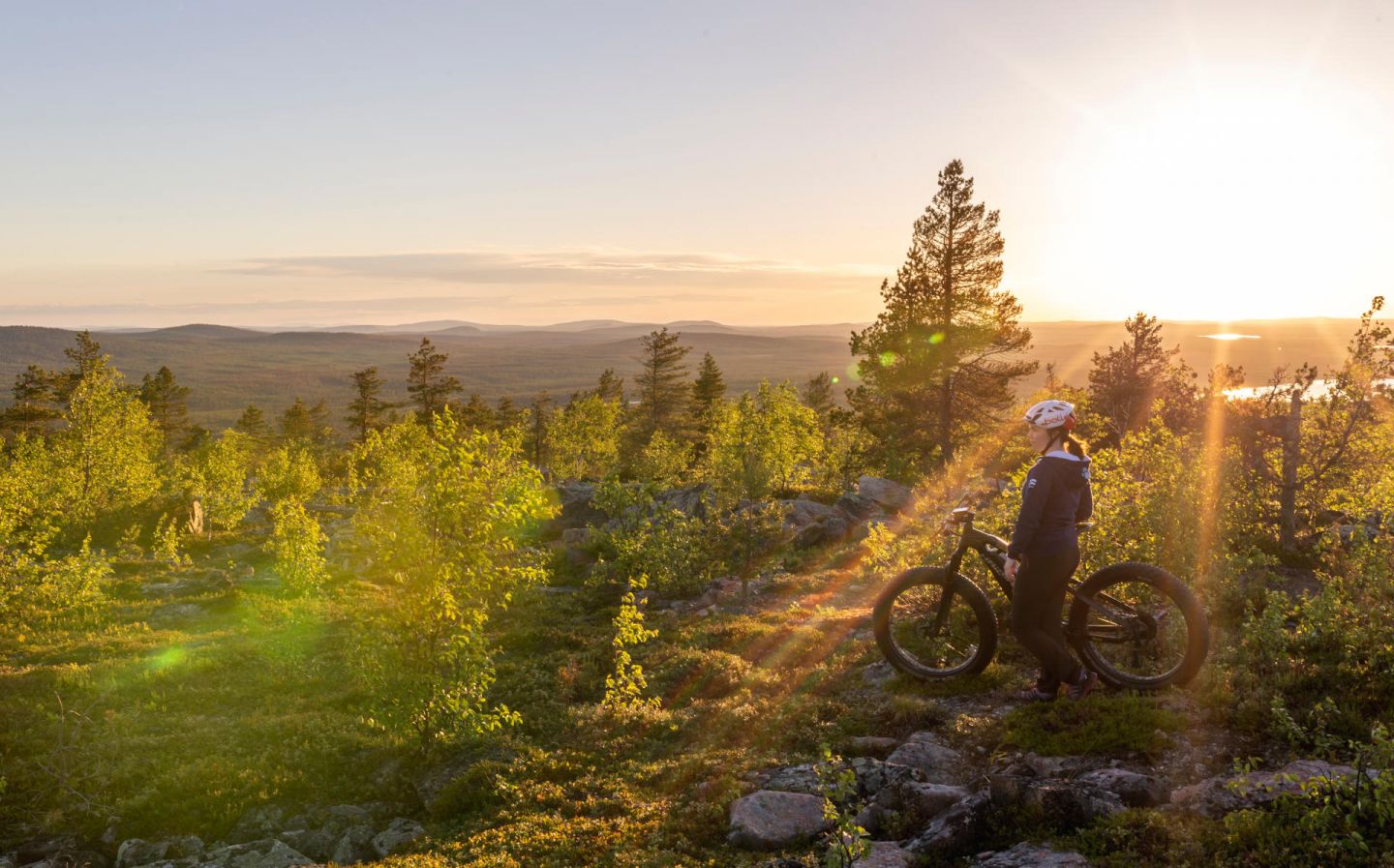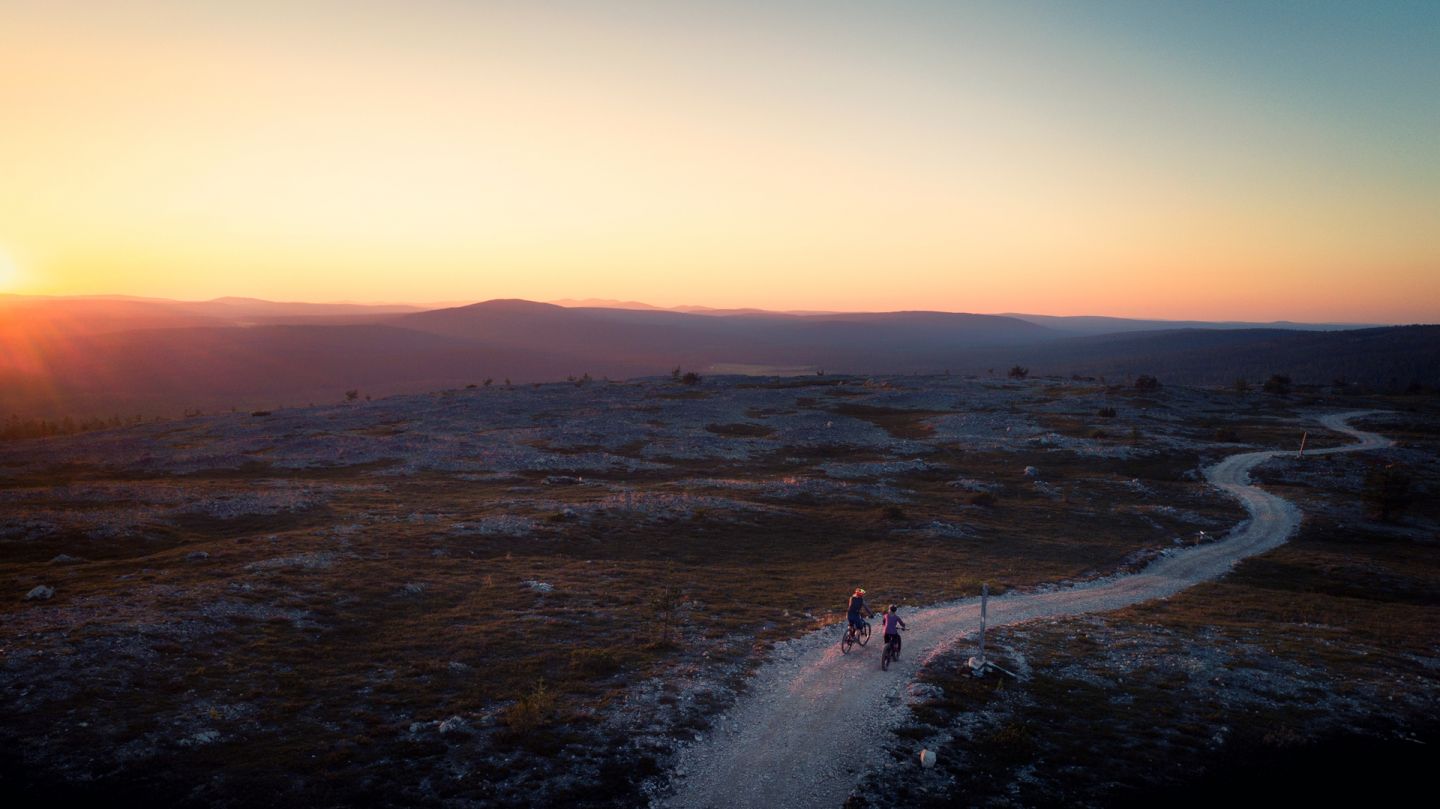 Photo by:
Harri Tarvainen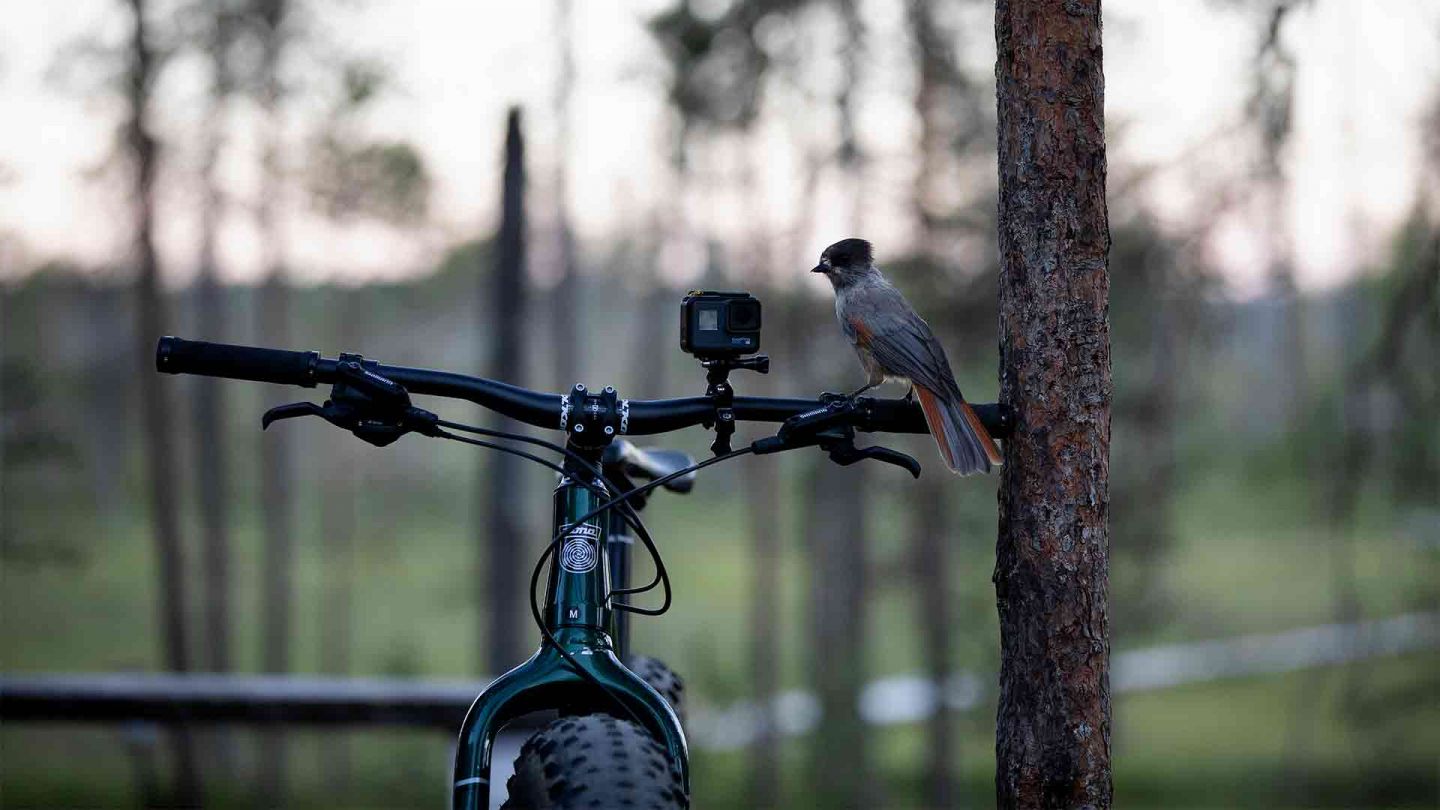 Photo by:
Harri Tarvainen
Fatbikes
Frosty white snow covers most of northern Finland for more than half the year, but snowfall doesn't mean you have to pack up your helmet; Lapland has fatbikes designed for traversing the wintry landscape. The Pyhä-Luosto National Park offers guided fatbike tours through pristine forests, or you can break away from the pack and explore the woody trails on your own. Fatbikes are a winter cycling staple across Lapland, and you'll find them in almost every holiday destination.
Check out these cool fatbike experiences: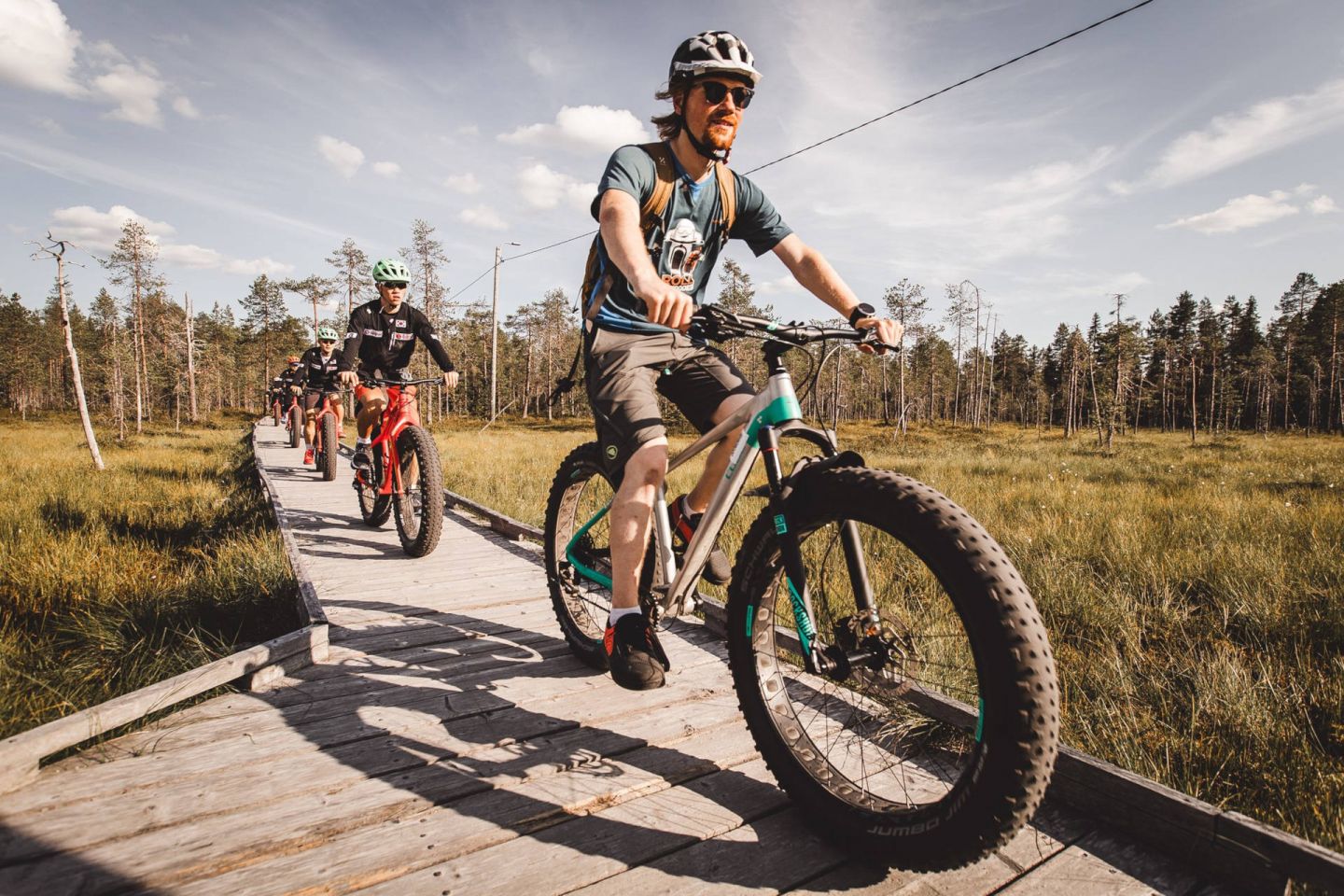 Photo by:
Visit Rovaniemi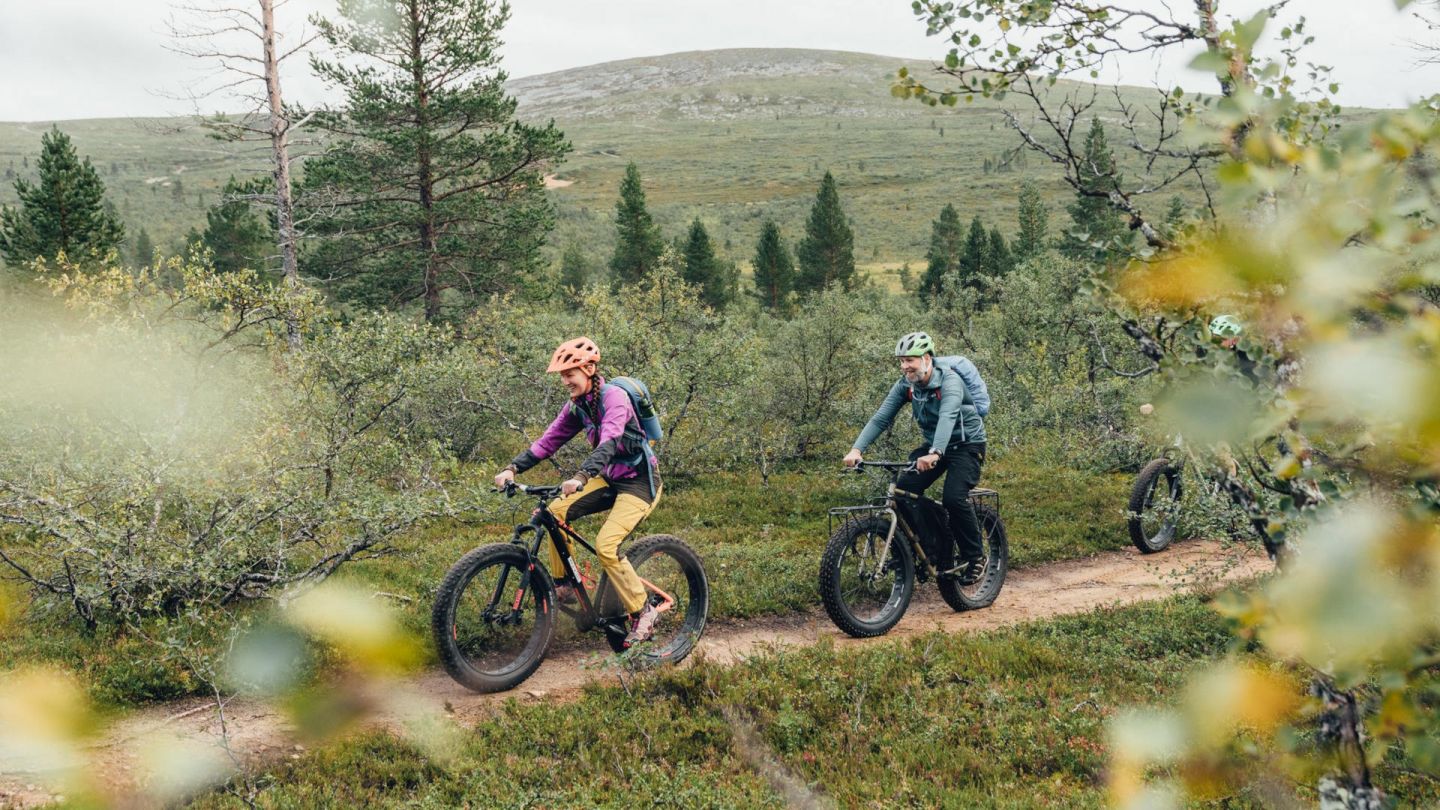 Photo by:
Inari-Saariselkä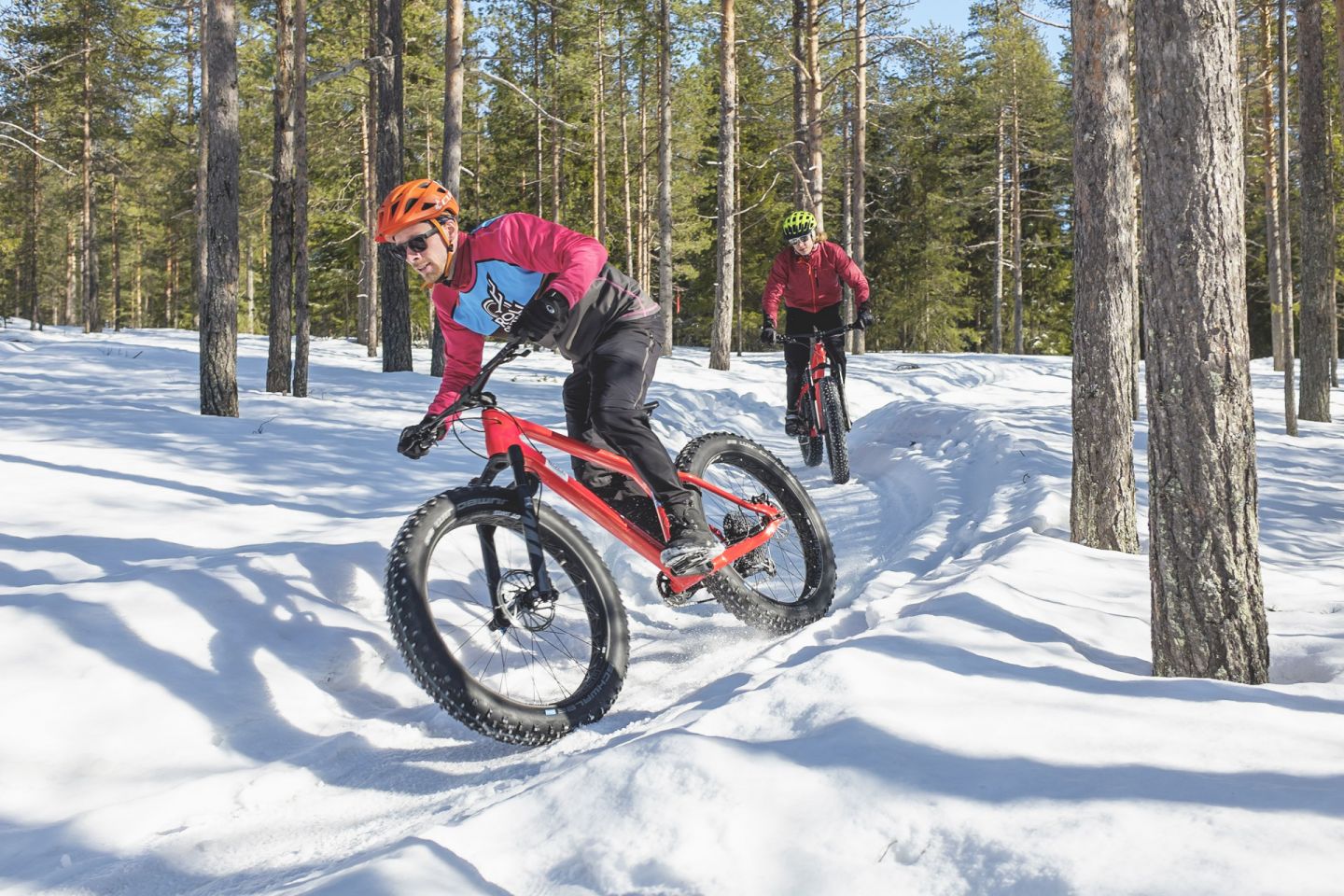 Photo by:
Adam Eronen Piper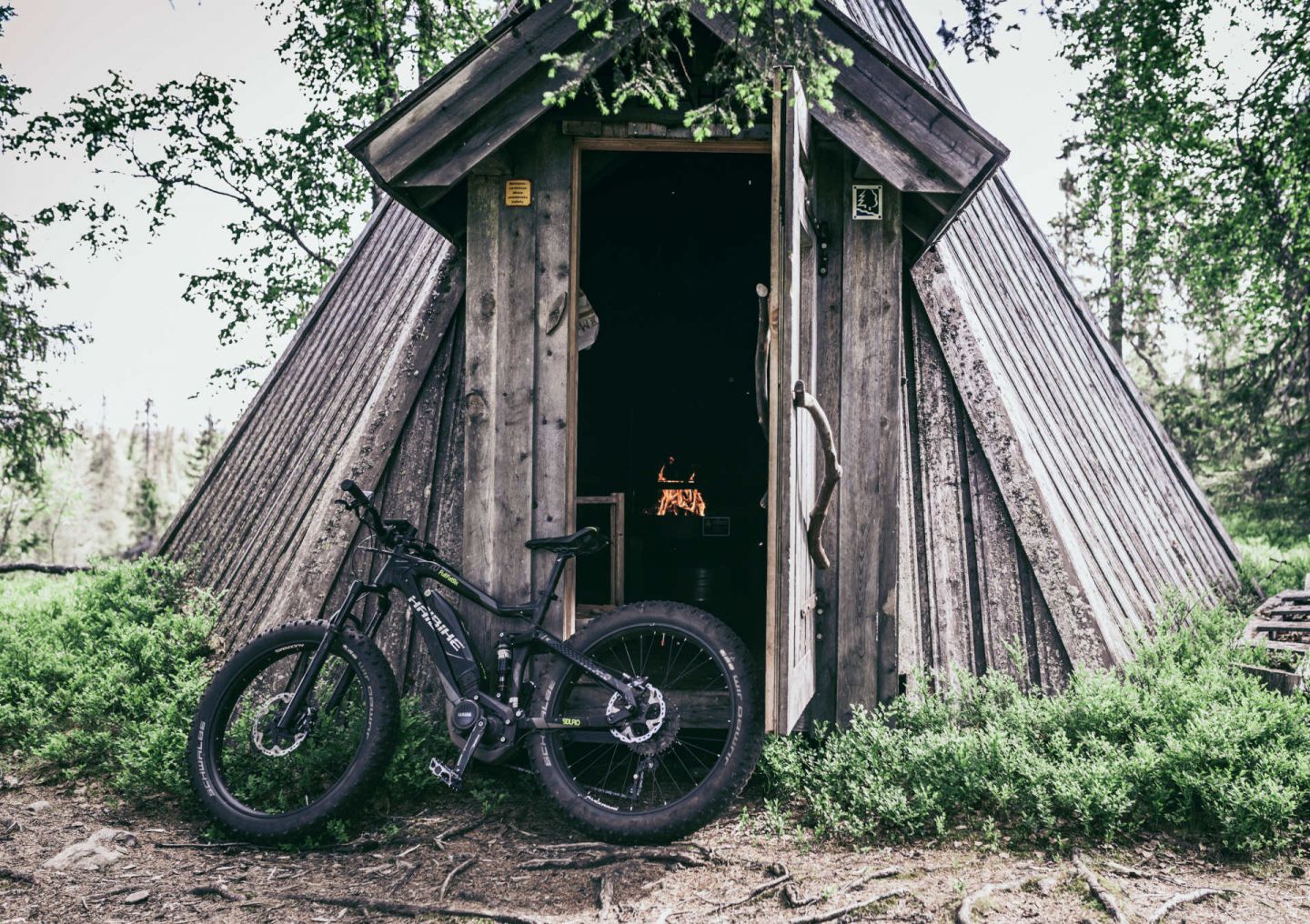 Photo by:
Visit Salla | Jonne Vaahtera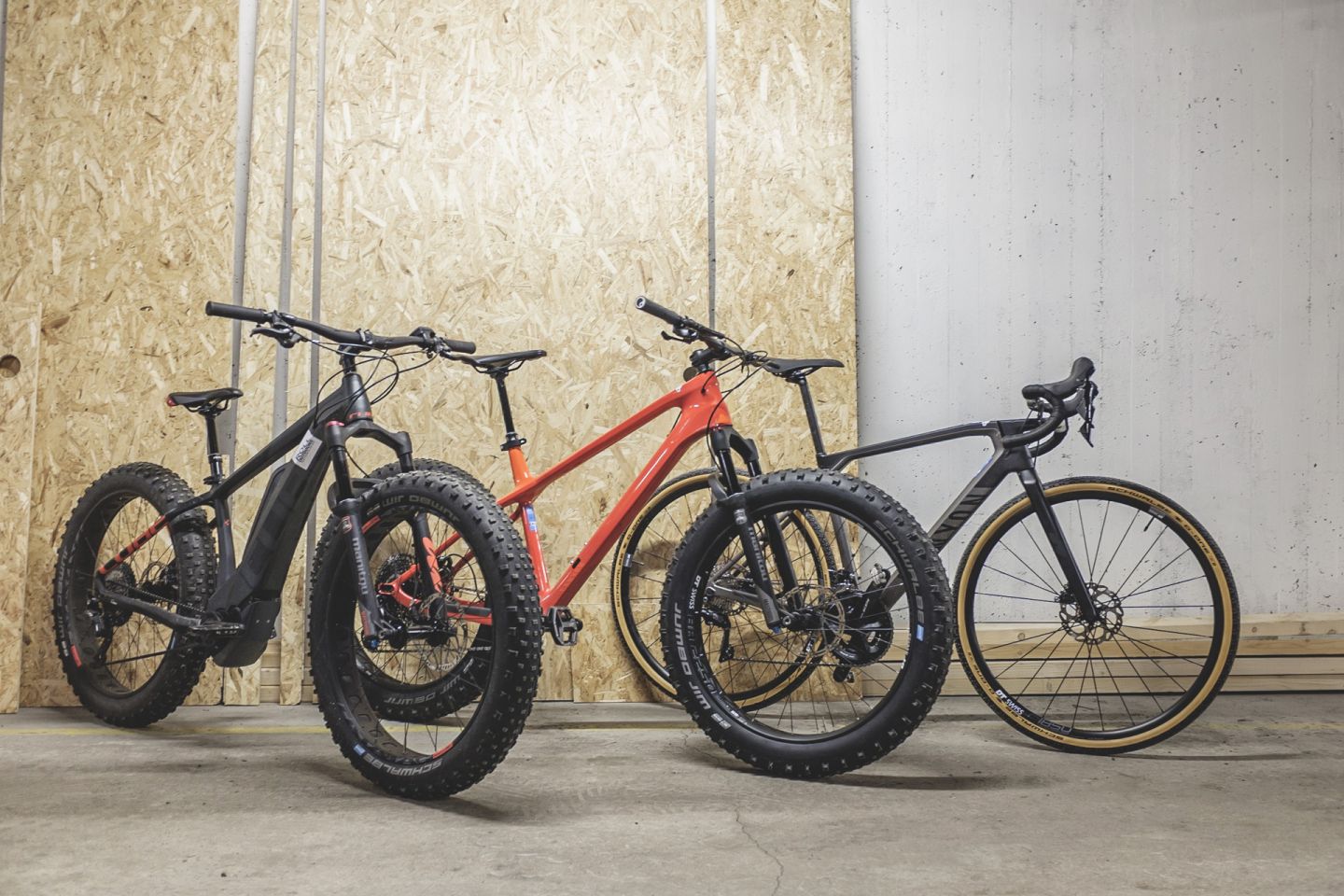 Photo by:
Adam Eronen Piper
Long-distance cycling
When the snow has melted, the days are warm and long, and Lapland offers hundreds and hundreds of kilometers of bike trails and routes for long peaceful treks. Endurance is the name of the game, as Salla offers trails ranging from a dozen kilometers up to 200 kilometers, leading away from the Salla fell and hugging the Finland-Russia border. The capital of Finnish Lapland, Rovaniemi, naturally offers dozens of kilometers of bike routes, looping around and through the city or leading to adventure elsewhere. In northernmost Finland, the village of Utsjoki offers ancient Sámi trails for your cycling pleasure, as well as pathways leading to longer adventures across the Norwegian border.
Check out these long bike treks: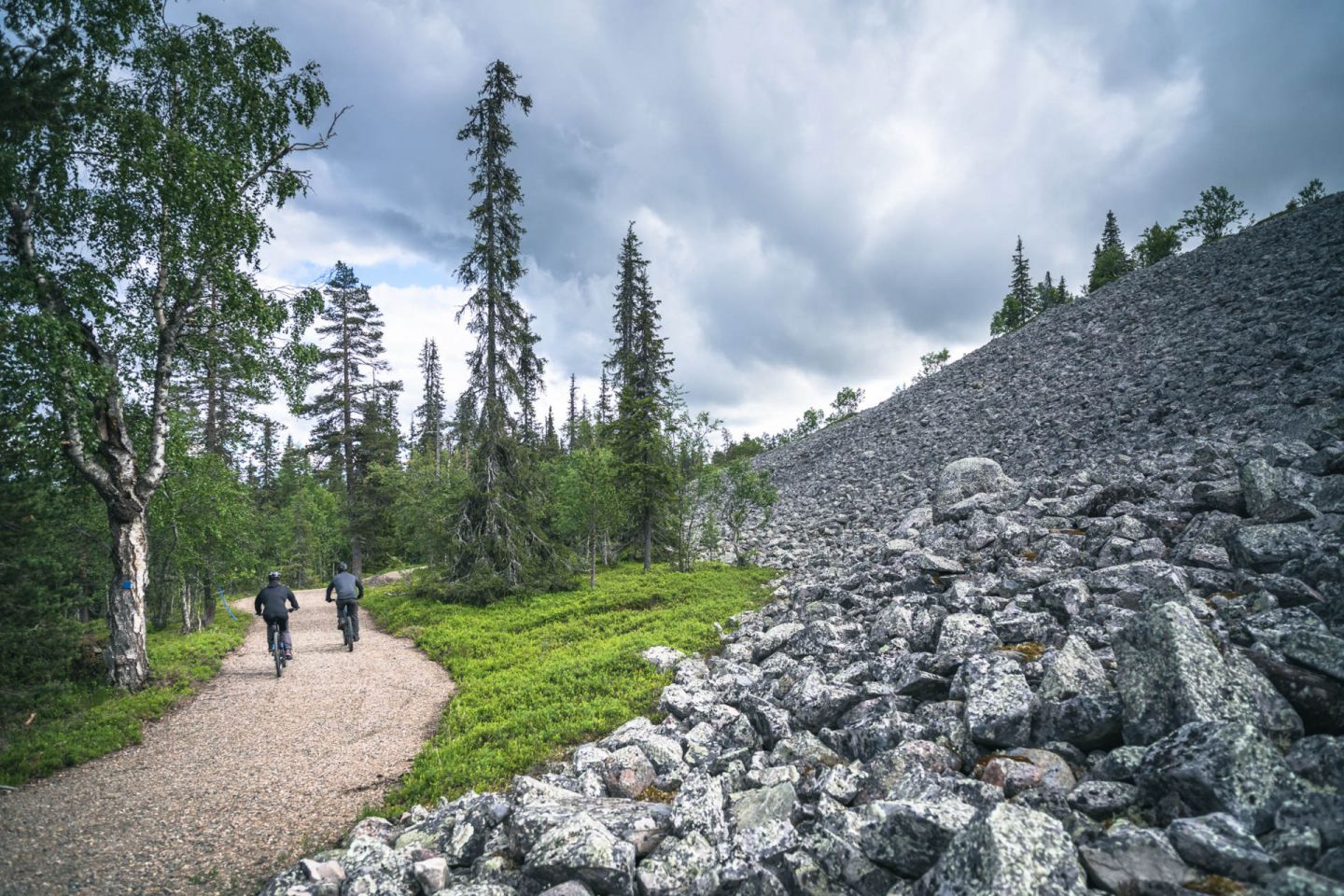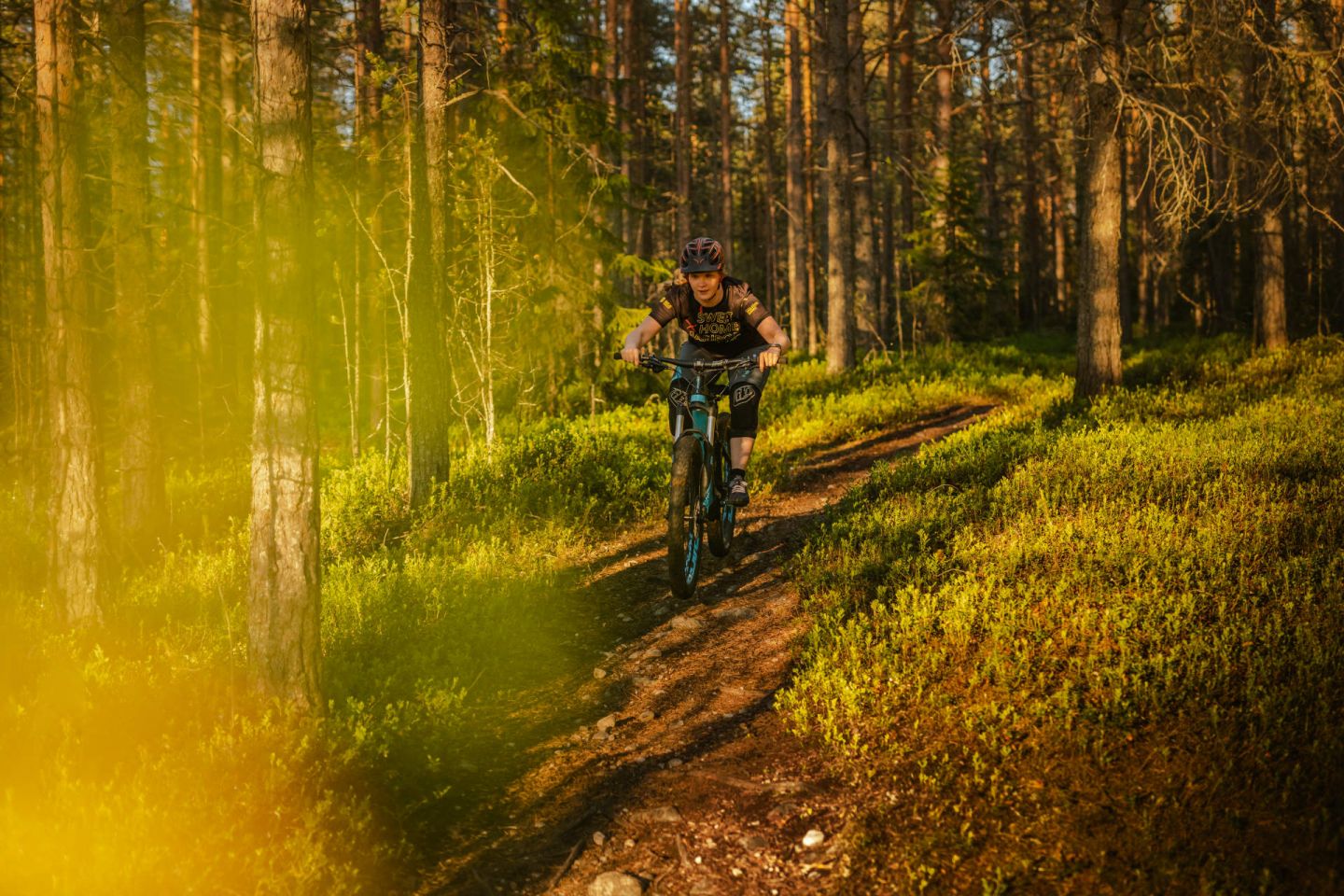 Photo by:
Lapland Safaris | Kota Collective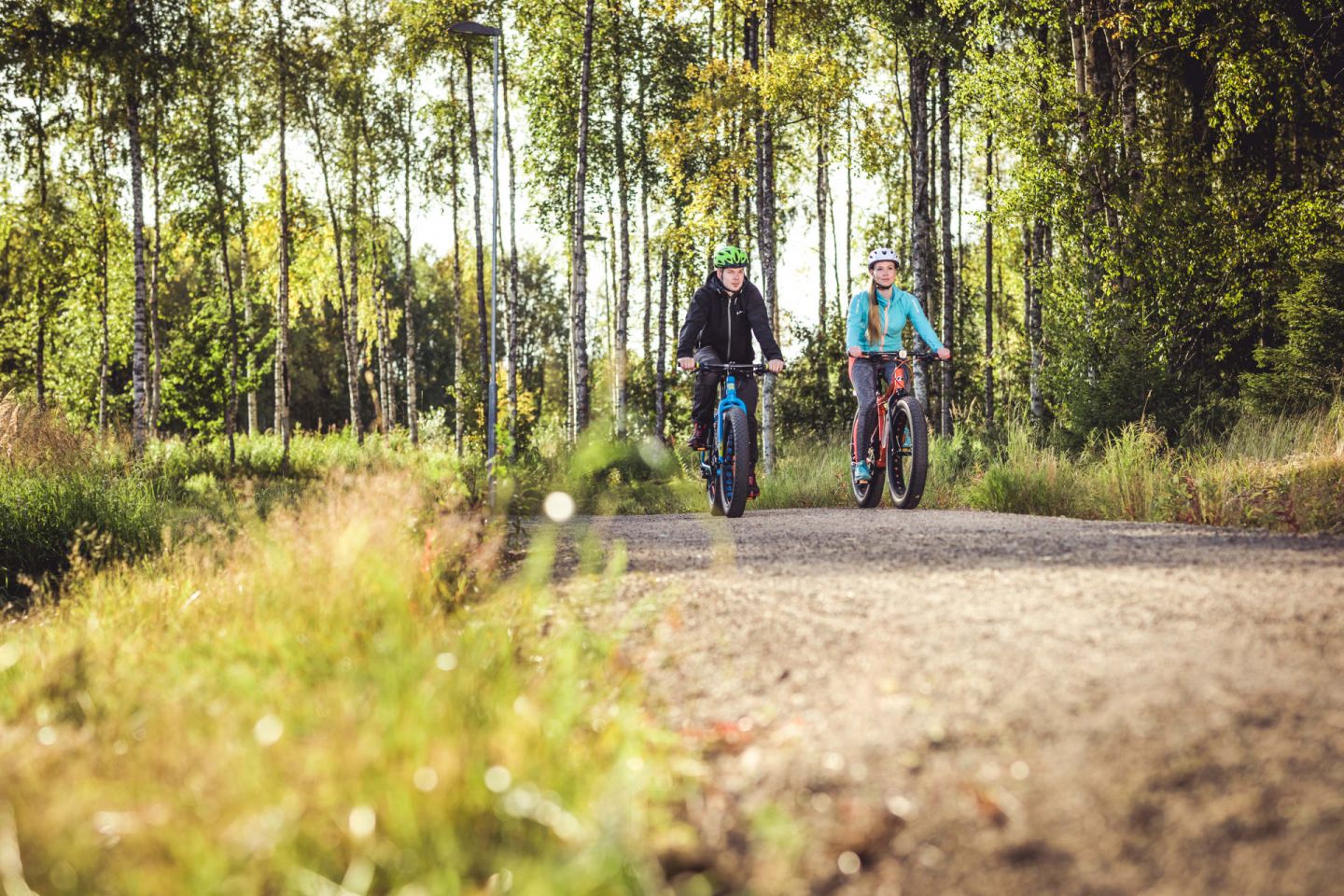 Photo by:
Jani Kärppä | Visit Sodankylä