Finnish Lapland is vast. Wild and green. White and silent. Visit our wonderful protected wilderness areas, complete with trekking routes, vantage points and unforgettable vistas.
Lapland is home to Finland's largest national parks and wilderness areas. With 8 national parks and 12 wilderness areas to choose from, you'll find unique nature destinations in literally every direction!
Head North to see the Ice Age remnants of Lapland's once great mountains. Wander across the rolling fells and spend your nights in an open wilderness hut in Urho Kekkonen National Park in Inari-Saariselkä and Savukoski. Hop in a boat and float into the homelands of the Sámi people in Finland's largest national park, Lemmenjoki. Even farther north, pressing against the border with Norway, Kevo Strict Nature Reserve in Utsjoki is for real Lapland lovers, offering stark tundra scenery and demanding hiking routes. Here, hunting and fishing in the grand wilderness continues to play a significant role in the lives of northern peoples.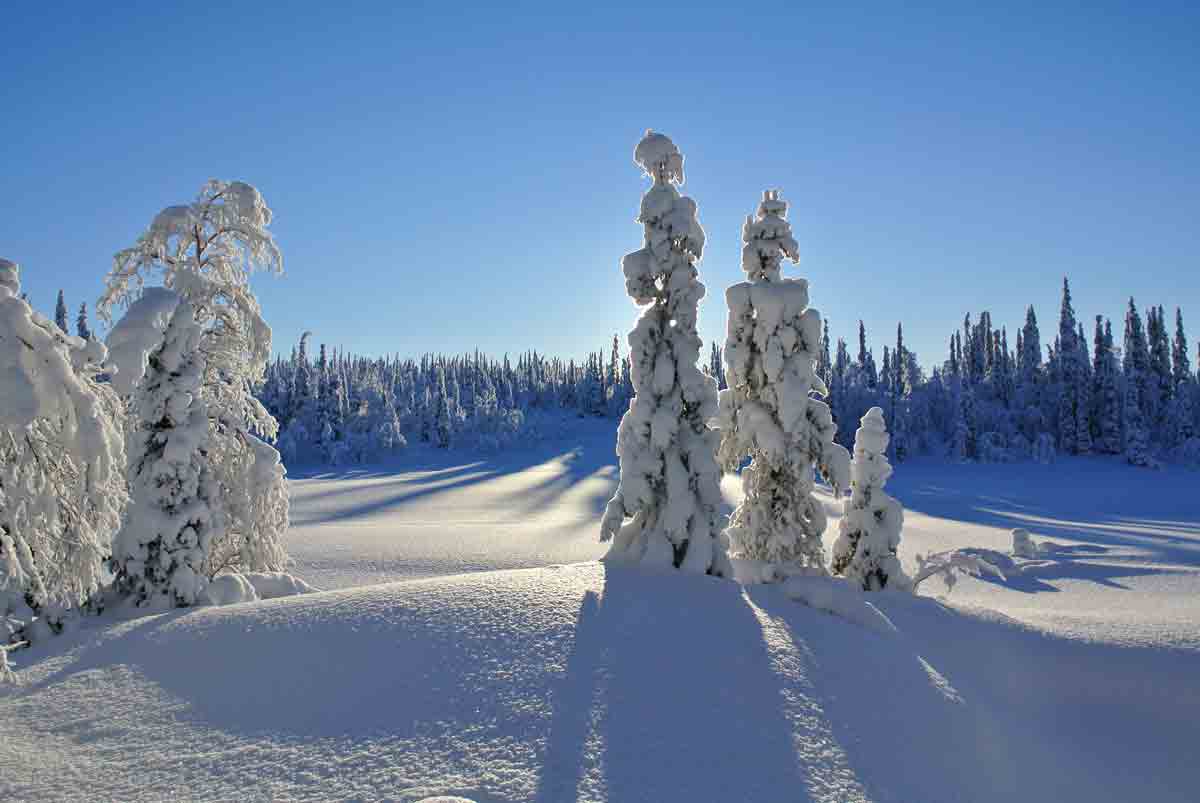 Photo by:
Nina Pehkonen | Metsähallitus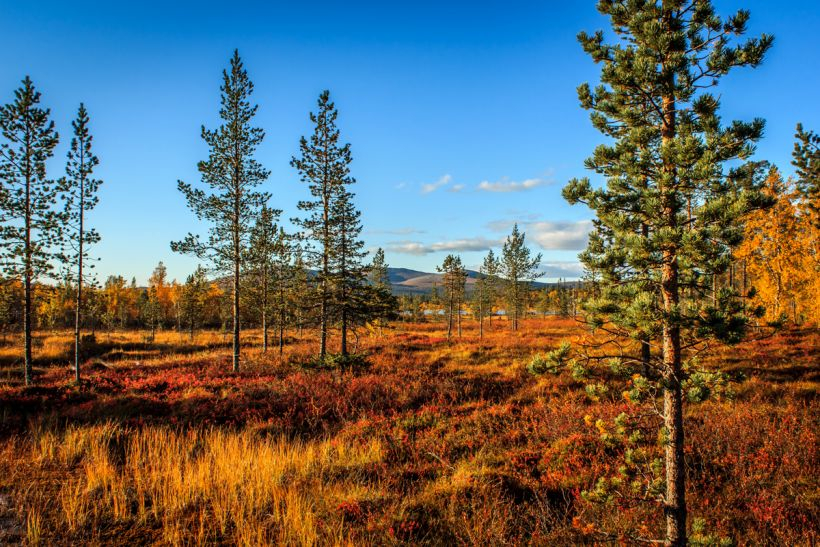 Photo by:
Juha Kaipainen | Metsähallitus
Photo by:
Pasi Nivasalo | Metsähallitus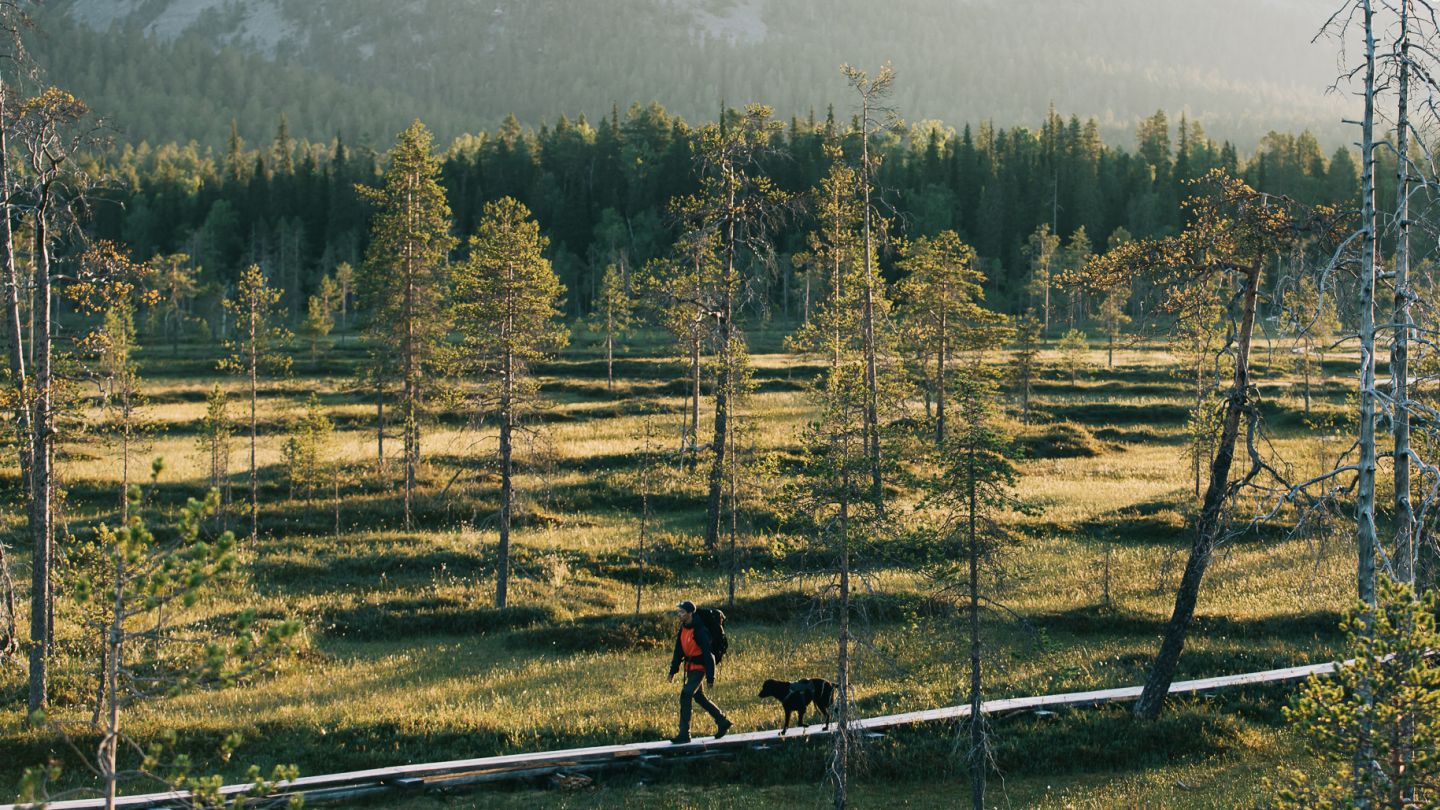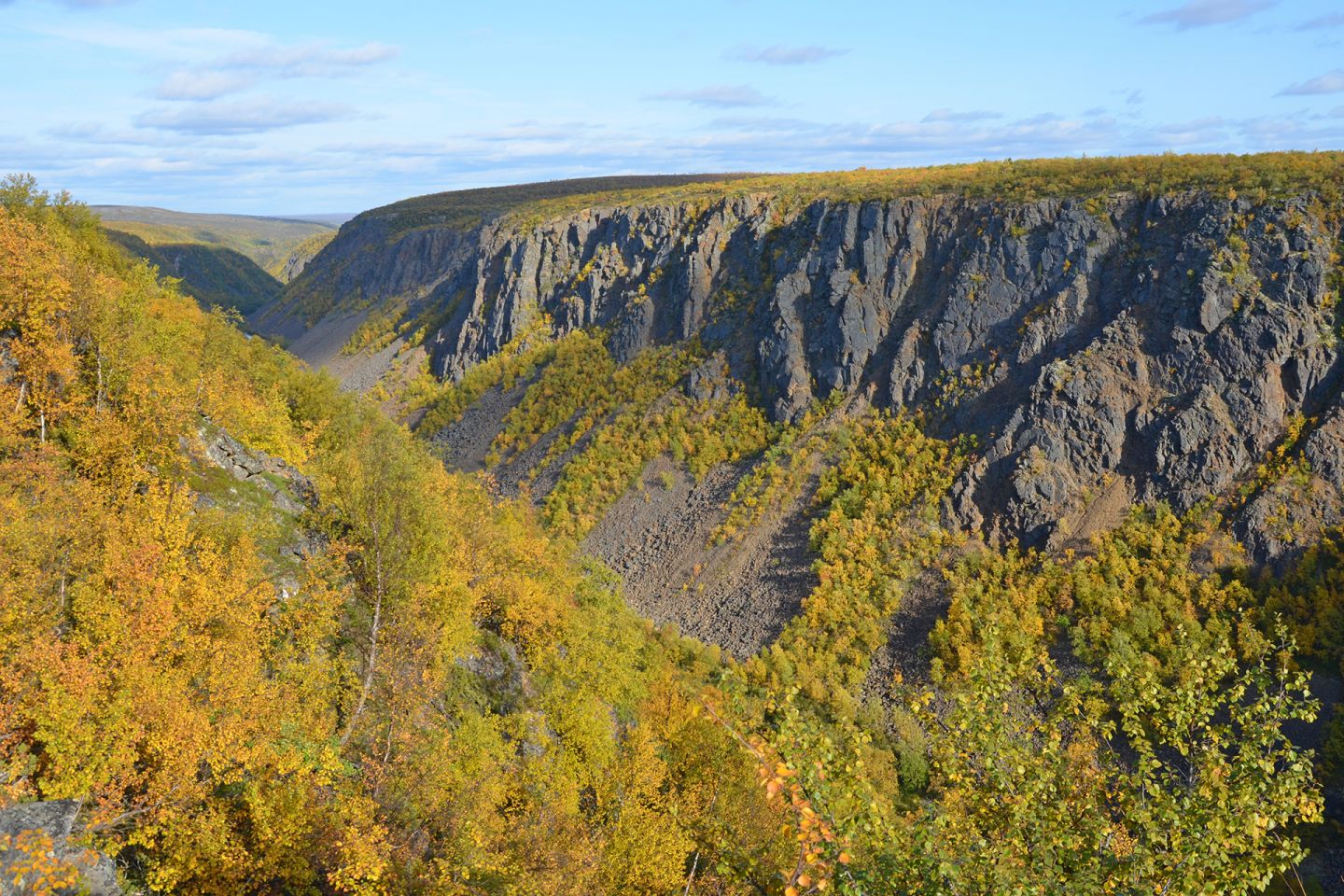 Photo by:
Pasi Nivasalo | Metsähallitus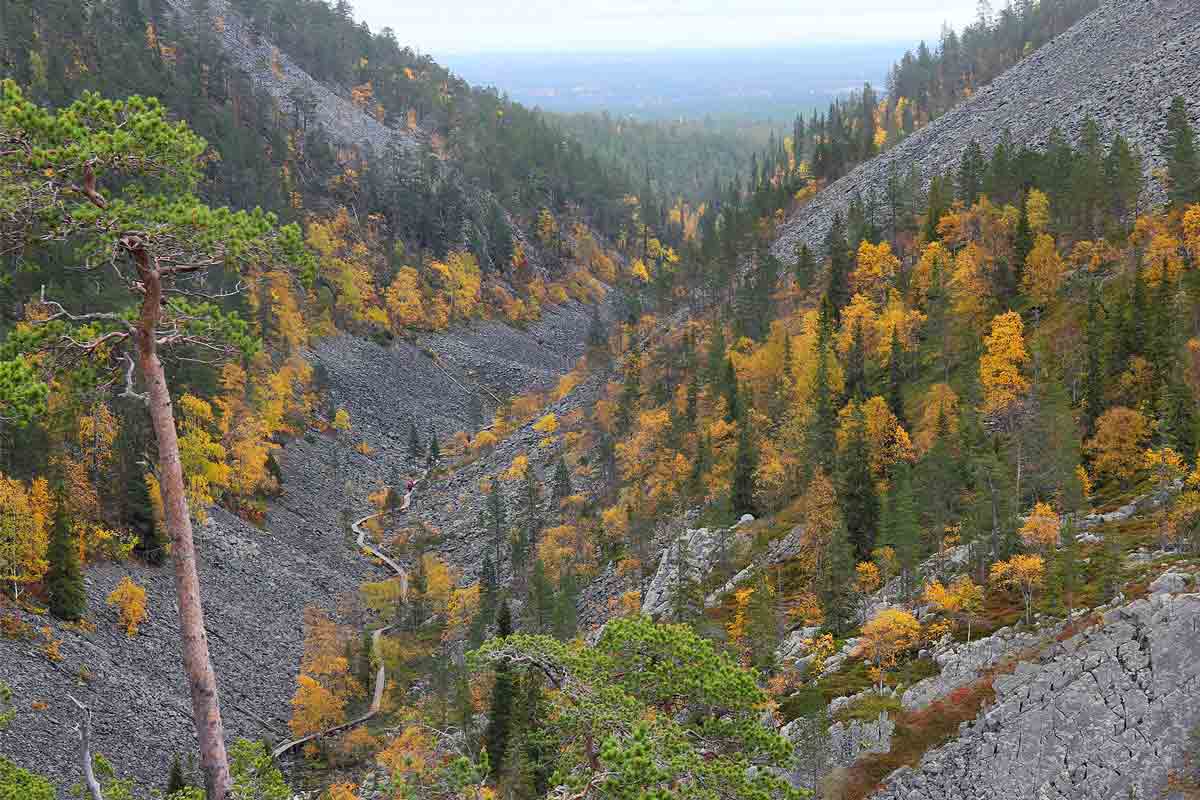 Photo by:
Juha Paso | Metsähallitus
Swing just under the Arctic Circle to South Lapland, where you'll come across some of Finland's most memorable landscapes. Travel to another world in the snow-crowned forests of Riisitunturi National Park in Posio. Climb any one of the dozen frozen waterfalls in the Korouoma Canyon in Korouoma Nature Reserve Area.
To the Southeast lie the great wild woods of Ruka. The trails of the nearby Oulanka National Park, ranging from casual to epic, put you in the middle of untouched Arctic nature. Oulanka is also home to the most famous trail in Finland, Karhunkierros or Bear's Trail. Explore along a small section of the trail or gear yourself up and take on the full 80 km.
In the East, the lakeland of Kemijärvi stretches out and on, where the open waters, hidden coves and wooded islands take your breath away. Try not smiling as you explore some of Lapland's most enchanting rural villages. Head toward the Russian border and you'll find yourself in the vast wilderness areas of Salla. In the Sallatunturi fell area, you can spend a few hours or a few days on the foresty fells. Day-trip huts and campfire sites provide convenient places to sit a spell and breath some of the cleanest air in the world. In the northeast, the terrain grows even wilder in Savukoski in Forest Lapland, one of the least populated areas of Finland. In Tuntsa, you'll see the damage from a decades-old forest fire and better understand the fragile character of the Arctic.
Central Lapland offers epic and ancient landscapes like the fells of the Pyhä-Luosto National Park in Pyhä and Luosto, whose ravines and rocky hills recall their more northerly cousins. From Rovaniemi, the Capital of Finnish Lapland, access to the rest of Lapland is only a matter of will and time. Kätkätunturi in Levi lies only 3 hours northwest. The stony fells and fields of Nattanen in Sompio are only a few hours' drive, and you'll cross through the town of Sodankylä. But you don't have to drive hours from Lapland's biggest city to enjoy Lapland's offerings: the Arctic Circle Hiking Area begins only a few minute drive from downtown Rovaniemi.