Lapland in winter means snowfall, temperatures well below zero and the Northern Lights against dark skies. Christmas is more than just one day, as Lapland is the home of Santa Claus.
For many, Finland is synonymous with winter. And for good reason! Snow covers the north for about half the year, deep and white, and auroras light up the night skies just about every other frosty night. And who could forget Christmas and that jolly old elf, Santa Claus?
Lose yourself among the snow-crowned trees in the winter wilderness of Virtual Lapland.
Let it snow!
Usually the first intrepid snowflakes of the season drift gently atop Finland's highest mountains sometime in autumn. As the days grows shorter and colder, snow begins its slow blanketing of the Arctic, from north to south. Some years, there's more snow, some years less. But according to the Finnish Meteorological Institute, Finnish Lapland has a better than 90% chance of a White Christmas every year. Temperatures vary quite a bit depending on location and time of year. Christmas in Rovaniemi might be -20°C to +5°C. But the farther north you go, the more likely you'll encounter negative temperatures as low as -30°C in the coldest parts of winter.
Once the snow and weather spiral together like a frosty waltz, Lapland is set for the winter. 200 days of snow per year is the norm, with peak snowcover usually in late January and February. According to the Finnish Meteorological Institute, in northern Lapland, this translates to 50 – 75 cm of snow. Around the Arctic Circle, you can expect 25 – 50 cm of snow on the ground. But a special mention has to be given to Posio and Syöte, just below the Arctic Circle. These areas receive the most snowfall in Finland, the perfect location for an unforgettable ski vacation, snowmobile ride or epic snowball fight!
Speaking of playing in the snow, there's no other Arctic destination on Earth with the snow opportunities that Lapland offers. Go cross-country skiing through giant old-growth forests, just like the proto-Finns. Or speed down the slopes of Finland's largest ski resort. Grab your board and head to the backslopes. Strap on your snowshoes and hike the Pallas-Yllästunturi National Park. Don't forget to stop by a wilderness cabin to light a fire and enjoy a packed lunch!
If you prefer crystal clear ice to hard-packed snow, then try your hand … or perhaps your foot … at ice-skating. Because the rivers and lakes are so often covered in snow, there are ice-skating rinks across Lapland.
Another popular way to, ahem, break the ice is to go ice swimming. But unlike the crazy old men who swim the chilly English Channel, ice swimming in Lapland is a smaller, more intimate affair. First you put on a knitted cap, and then you slowly dip yourself into a pool carved from the frozen river or lake. Have fun with it. See how many new expletives you discover when your whole body is covered with +4°C water.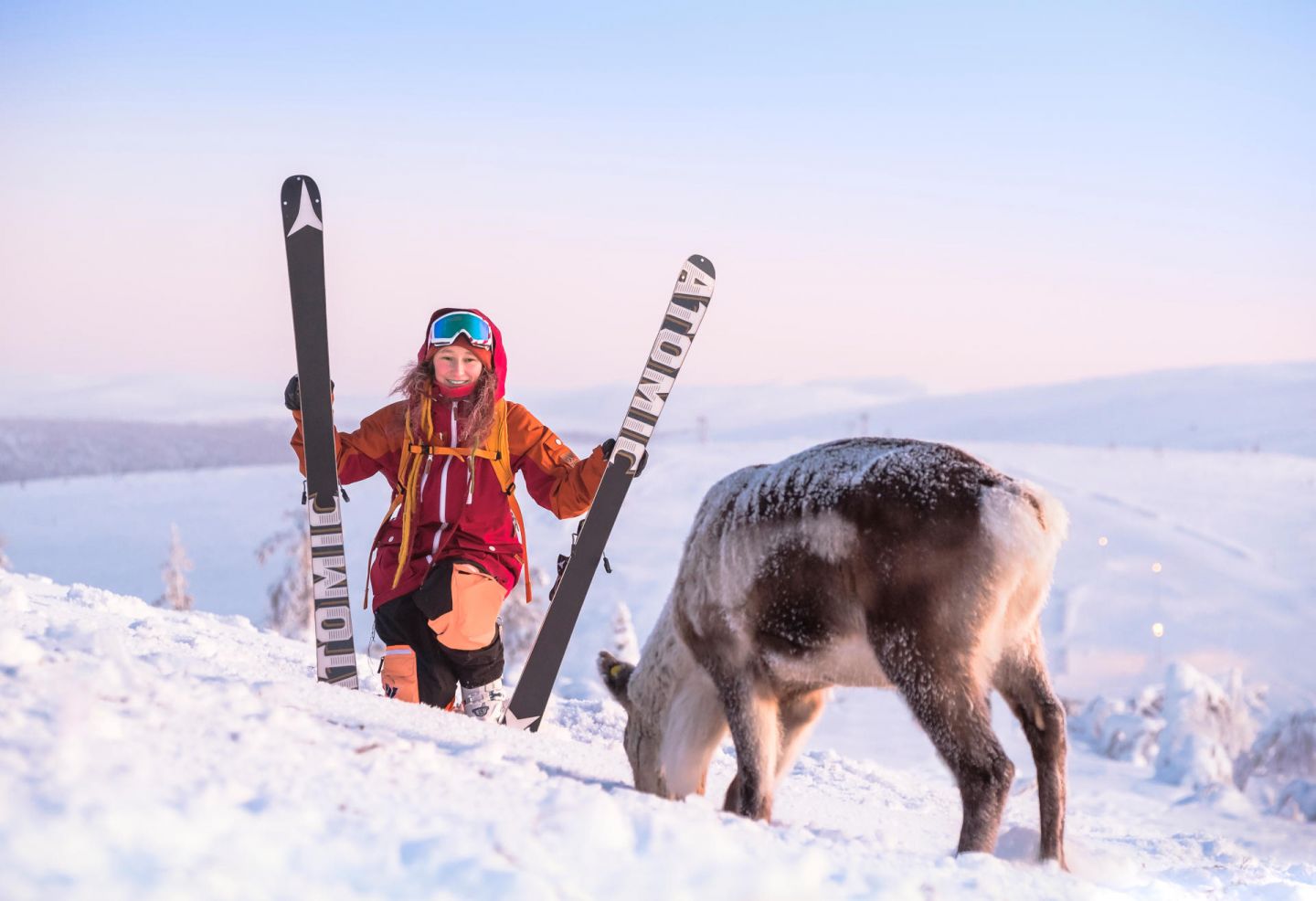 Photo by:
Juha Kauppinen | Lapland Material Bank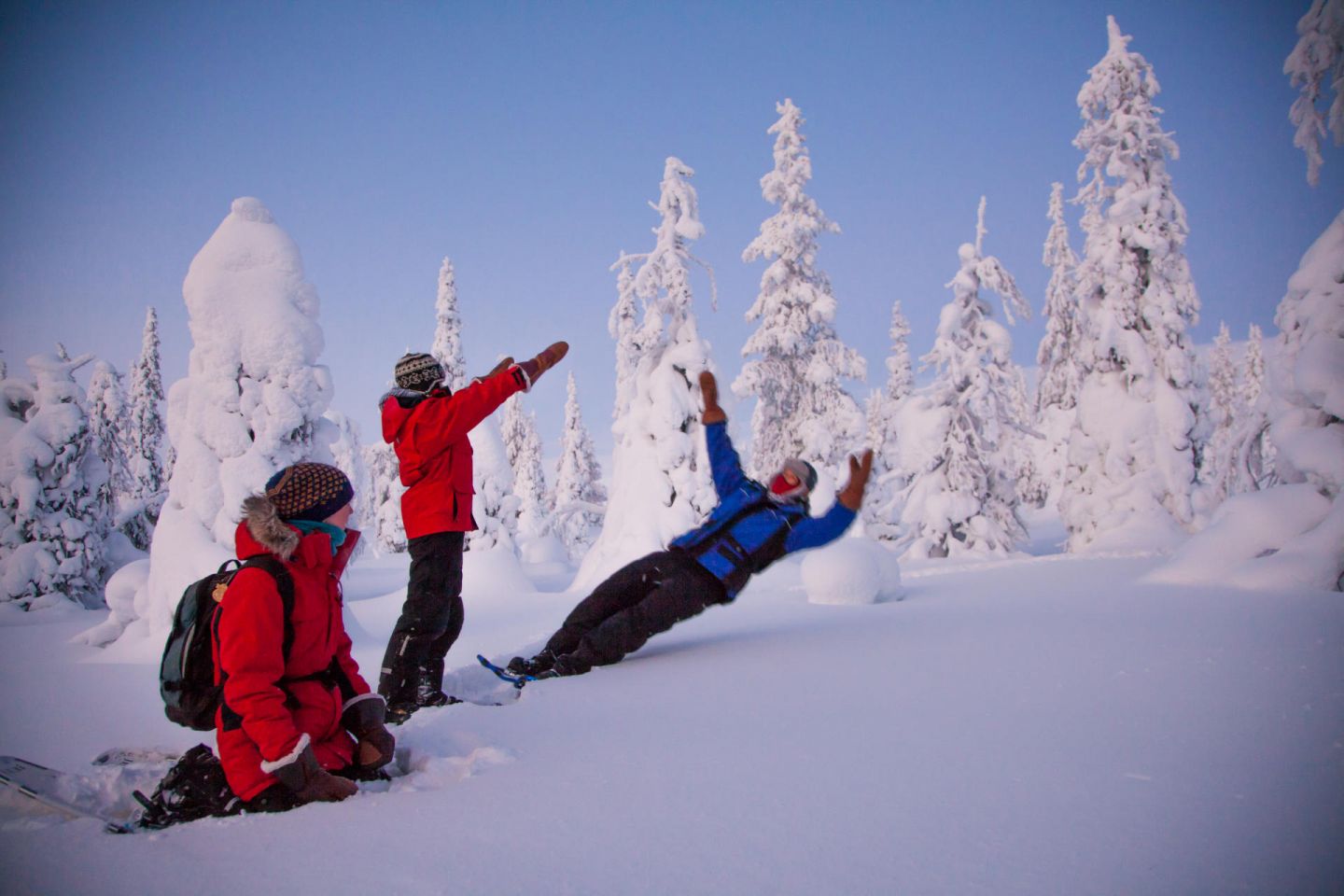 Photo by:
Antti Pietikäinen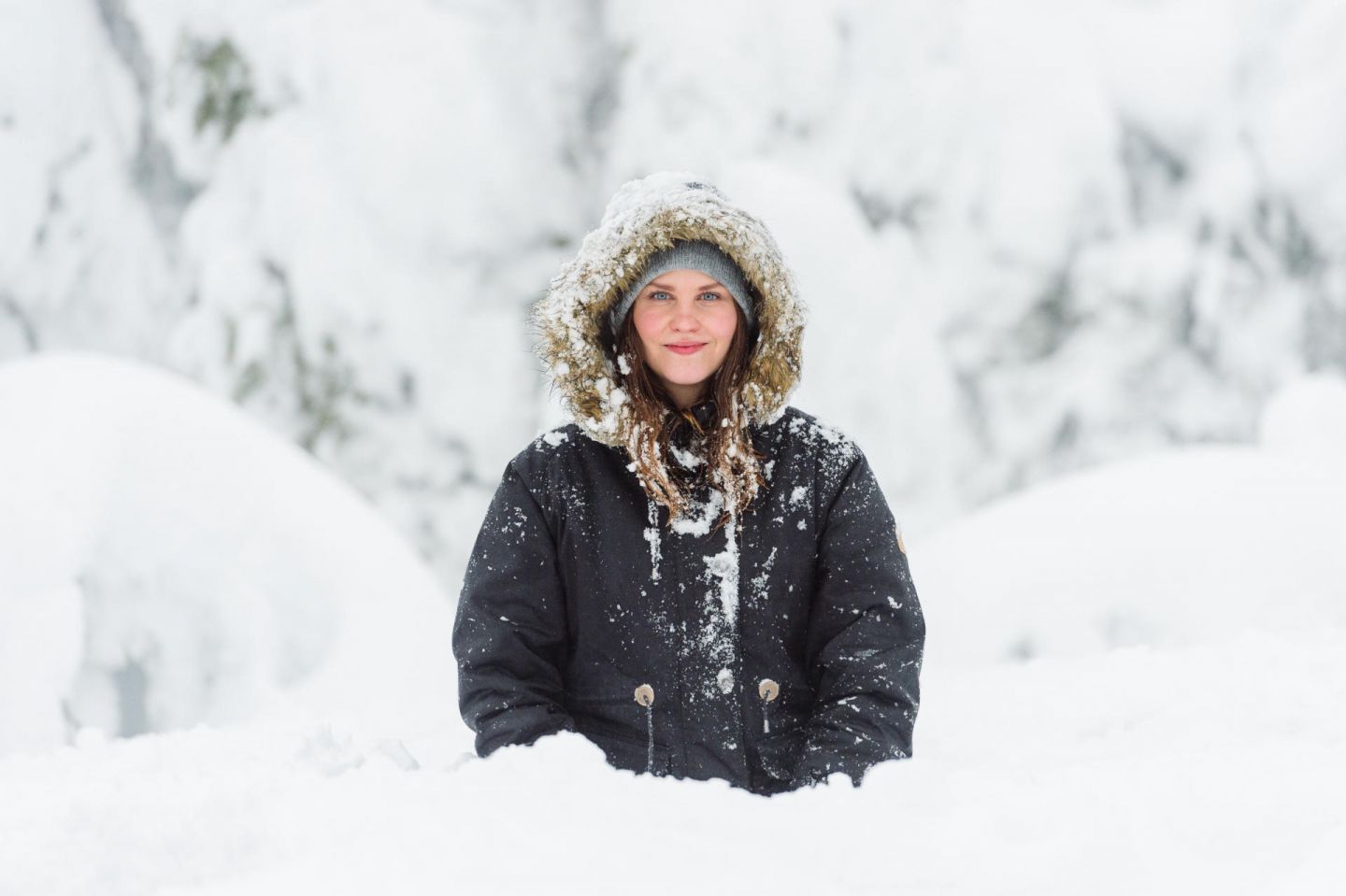 Photo by:
Juho Kuva | Visit Finland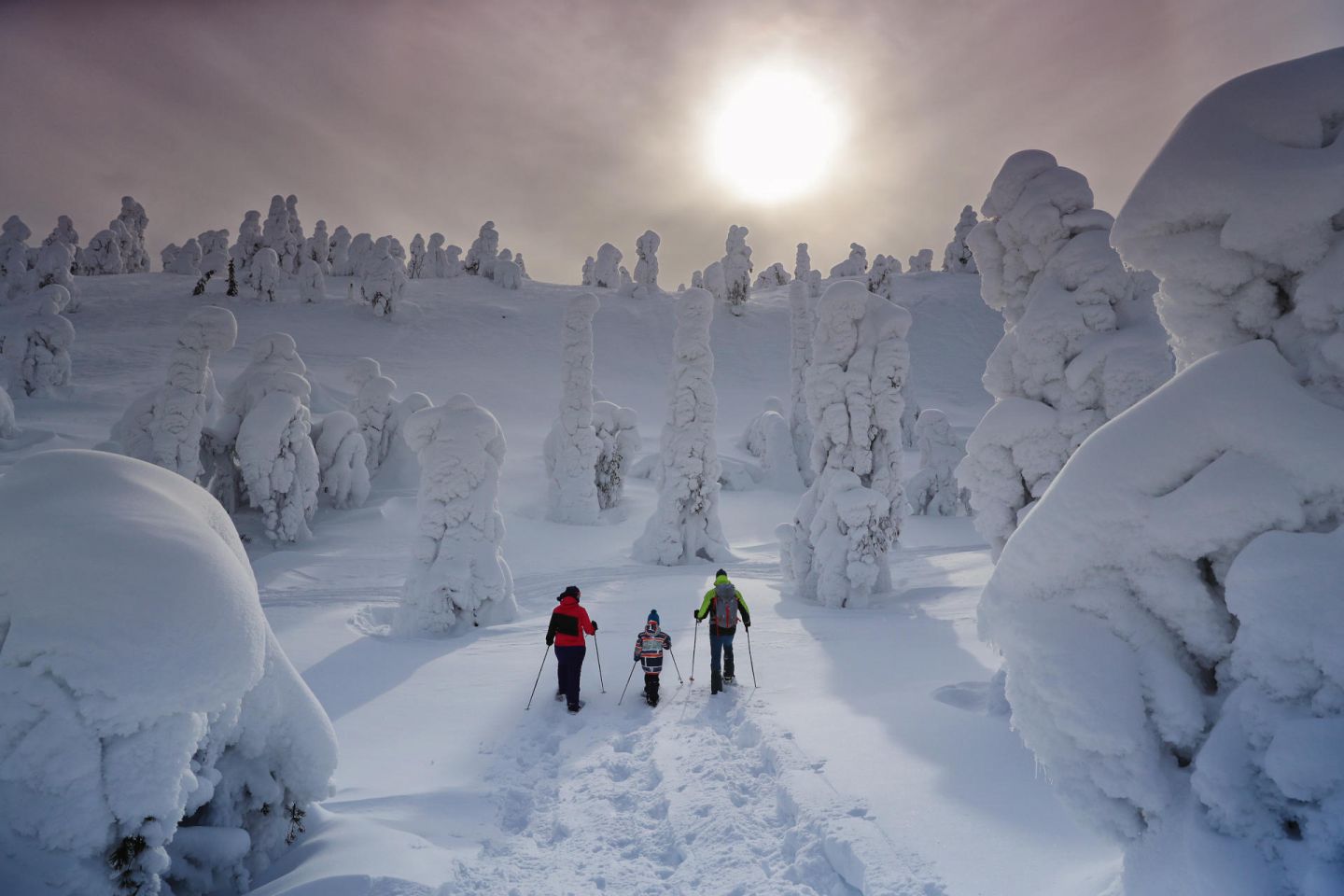 Photo by:
Harri Tarvainen | Visit Finland
Fire in the Sky
The ancient Sámi—one of Europe's indigenous peoples—believed that the stunning dance of the auroras in the sparkling sky meant that the souls of the dead were on the move. The Sámi would cease their business and stand perfectly still, so as not to attract their attention. These days, it's the other way around. As soon as the Northern Lights begin their telltale flicker, there's a flurry of motion and exclamations.
According to people with big brains and white lab coats, the Northern Lights happen when solar dust travels through our atmosphere, exciting air molecules. On the ground, we most often see them as sheets, lines or whorls of green fire, though sometimes they're purple or even red. The auroras happen almost every other night on average, though the Midnight Sun makes them impossible to see in the summer. But in the heart of winter, when there's only a few hours of Polar Night at midday, the Northern Lights really come out to play.
You can see the Northern Lights just about anywhere except downtown or in an area with many streetlights. (And sometimes even here!) The easiest way to ensure the best possibilities is with a Northern Lights safari. You'll bundle up in a warm outfit that makes you feel just a little like a toddler and head away from all lights. In northernmost Finland, you might head to the frozen Teno (Tana) River to see the auroras above real tundra landscapes. In southern Lapland, snow-capped pine trees wait just as expectantly as you for the silent spectacle overhead.
Pics or it didn't happen
Just like a big fish story, proof is mandatory. That's why Lapland has some of the best Northern Lights photographers in the world. You can take advantage of their experience and expertise in various ways. Attend the Northern Lights photography workshop and get hands-on training. Travel with seasoned pros excursions to the aforementioned mountains of northwestern Finland. Just about every Northern Lights safari has a guide who knows how to help you capture the moment forever.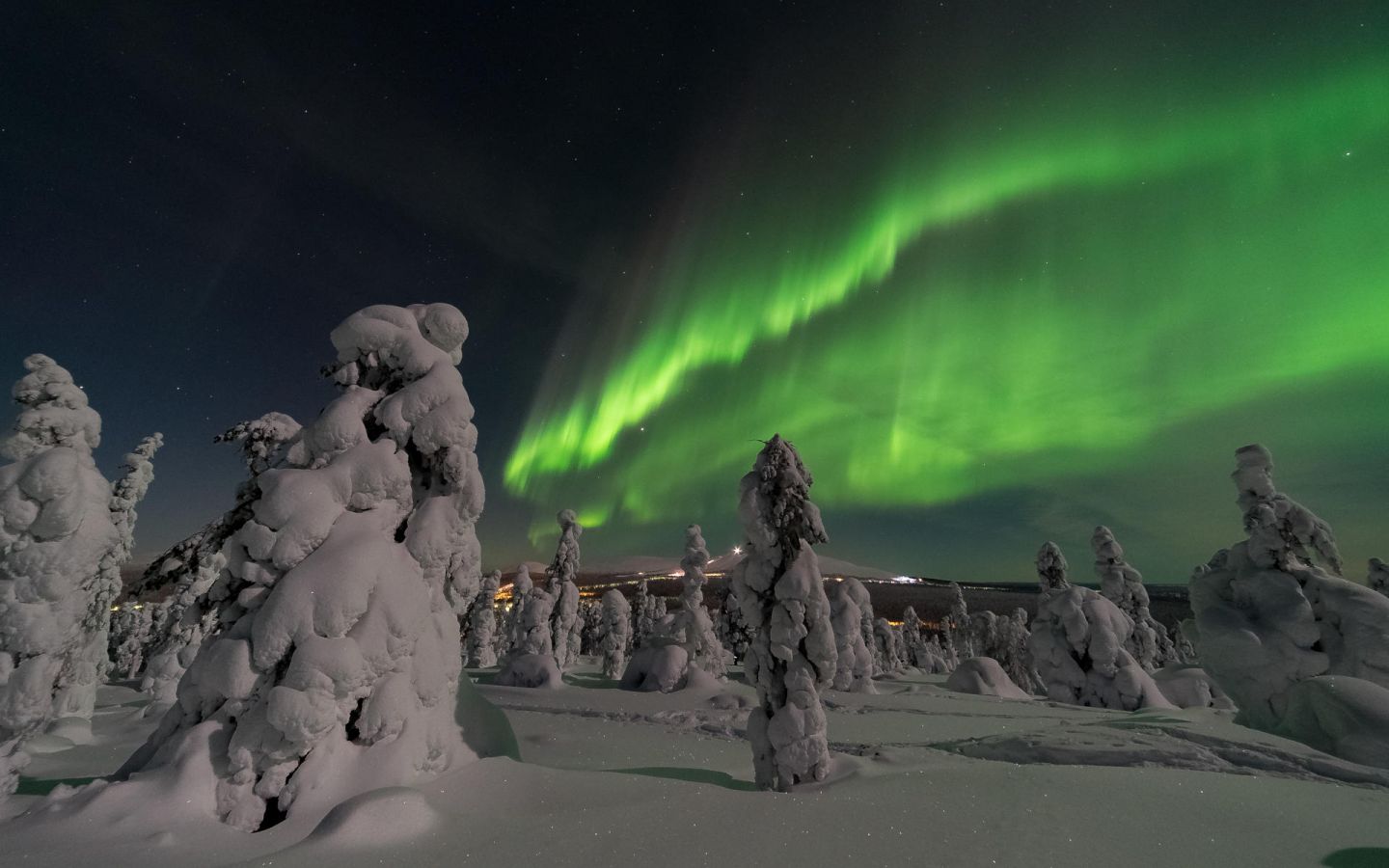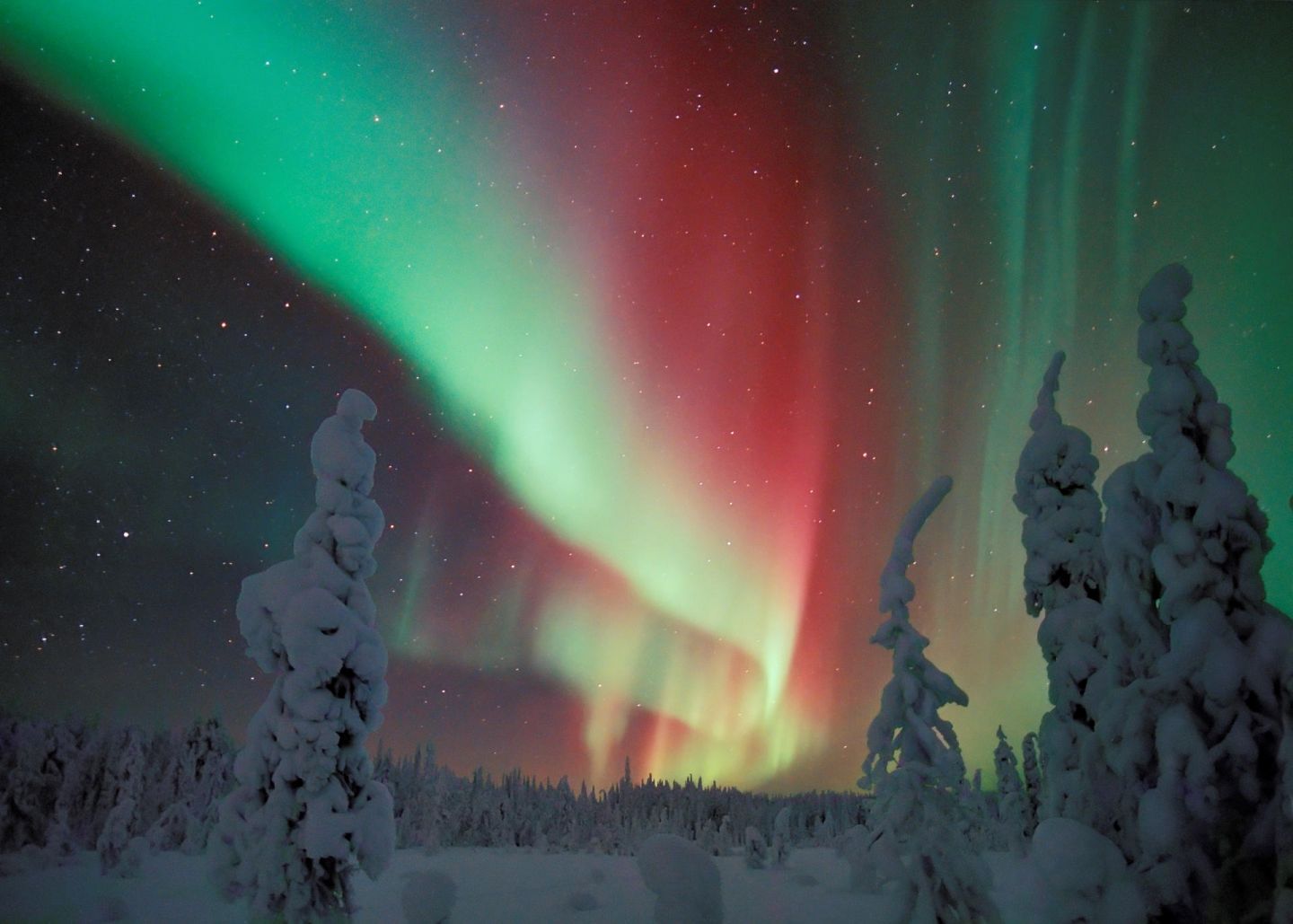 Photo by:
Jorma Luhta | Visit Finland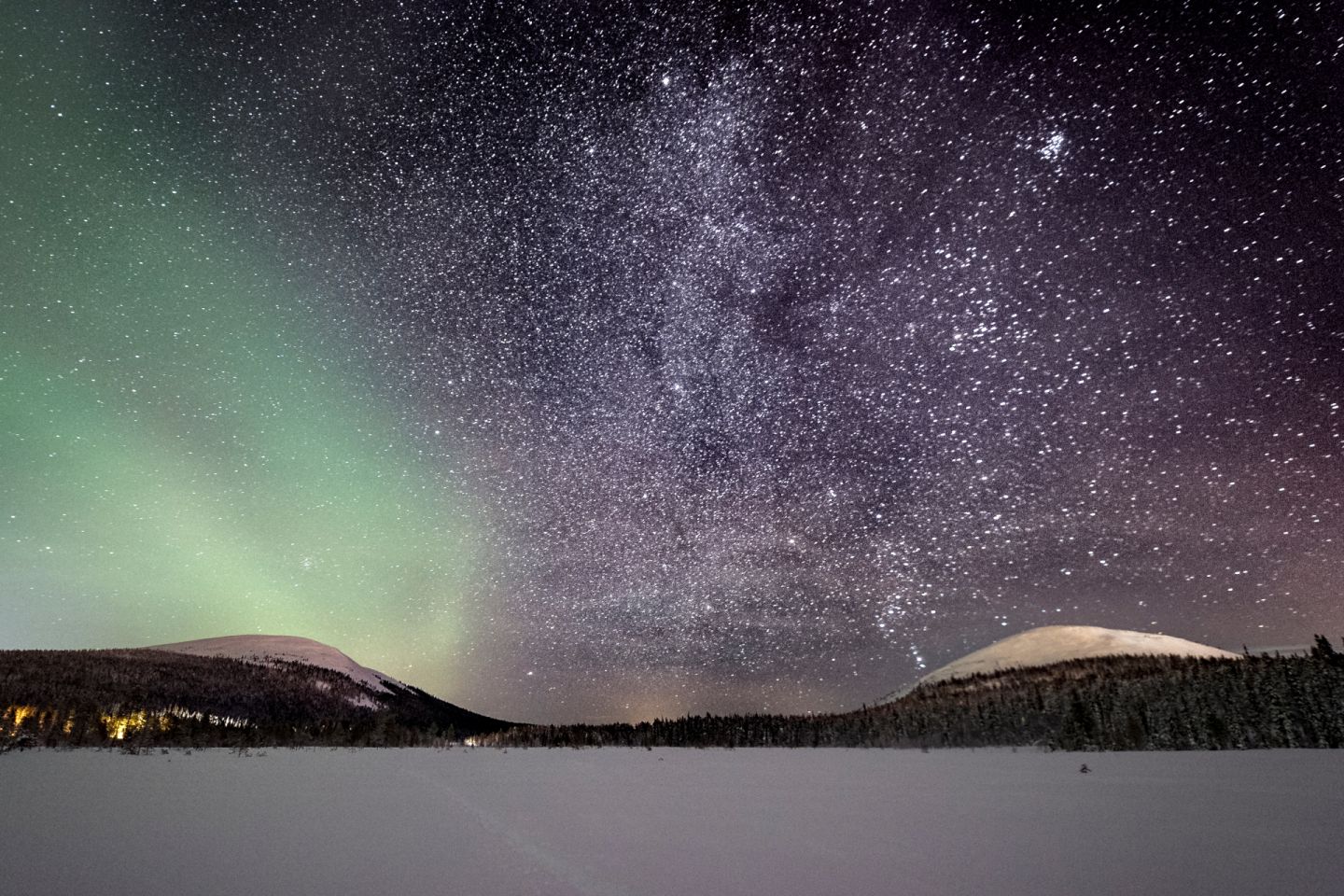 Photo by:
Markus Kiili | Lapland Material Bank
It's beginning to look a lot like Christmas
With so much snow and the magic of the Northern Lights, it's not hard to see why Lapland is a winter wonderland. That's why Santa Claus set up shop under the twin peaks of Korvatunturi and holds office in Santa Claus Village every day of the year.
There's another very important reason that Santa Claus operates from Finnish Lapland. There are more reindeer here than people! With over 200,000 reindeer roaming the fells, forests and fields of Lapland, the Big Guy has his choice of the fastest, smartest animals. And you can encounter reindeer yourself by visiting a reindeer farm or taking a sledge ride through a whispering white forest.
Santa Claus and his reindeer are an important part of Christmas traditions and celebrations that happen all over Lapland. The biggest and most popular are at Santa Claus Village in Rovaniemi, where you can give Santa your season's greetings in person. Santa Claus himself personally marks the start of the season with a celebration in his Village. As the Big Day approaches, he takes his reindeer for visits to many places around Lapland to meet with children and Christmas lovers.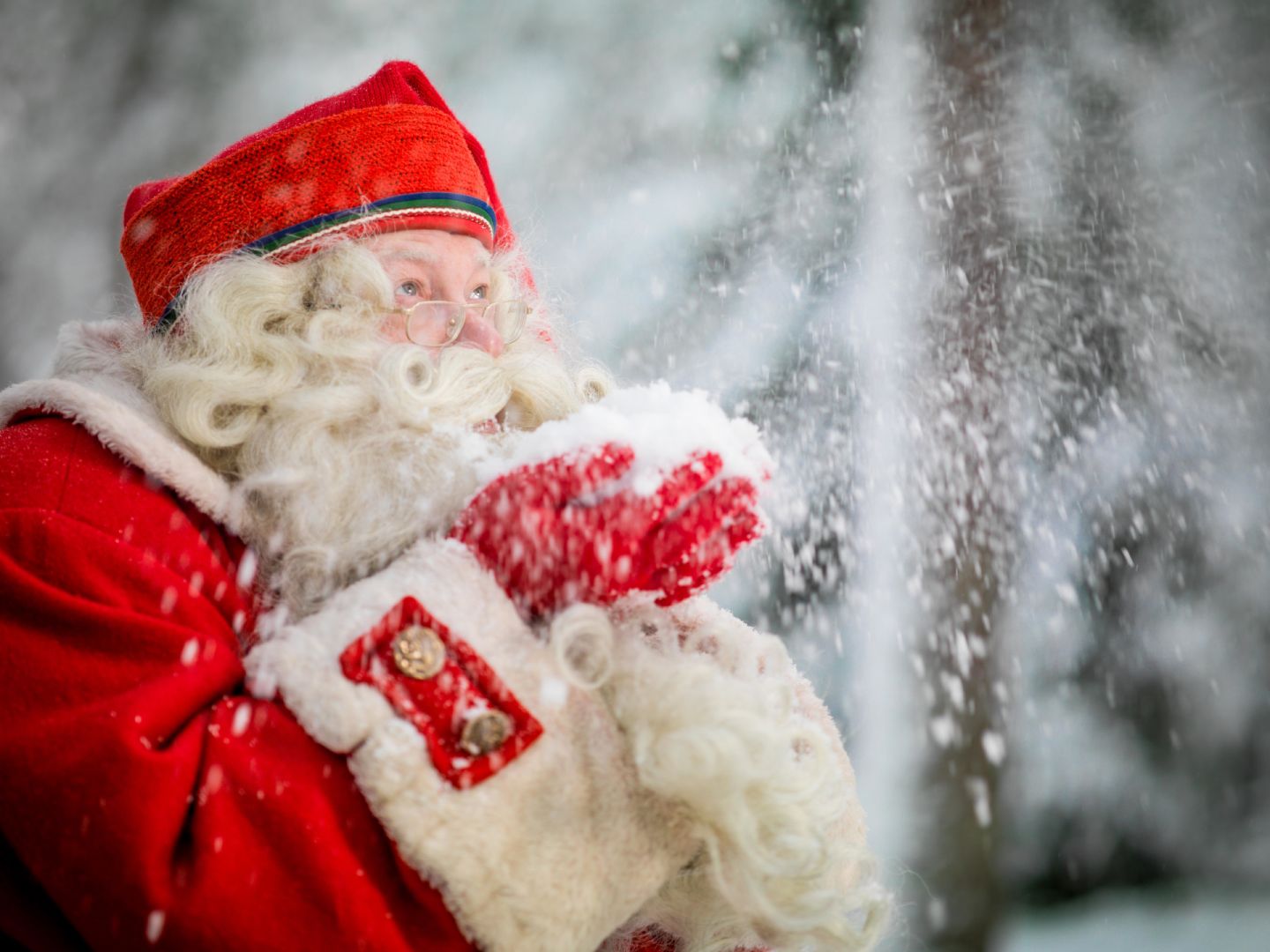 Photo by:
Visit Rovaniemi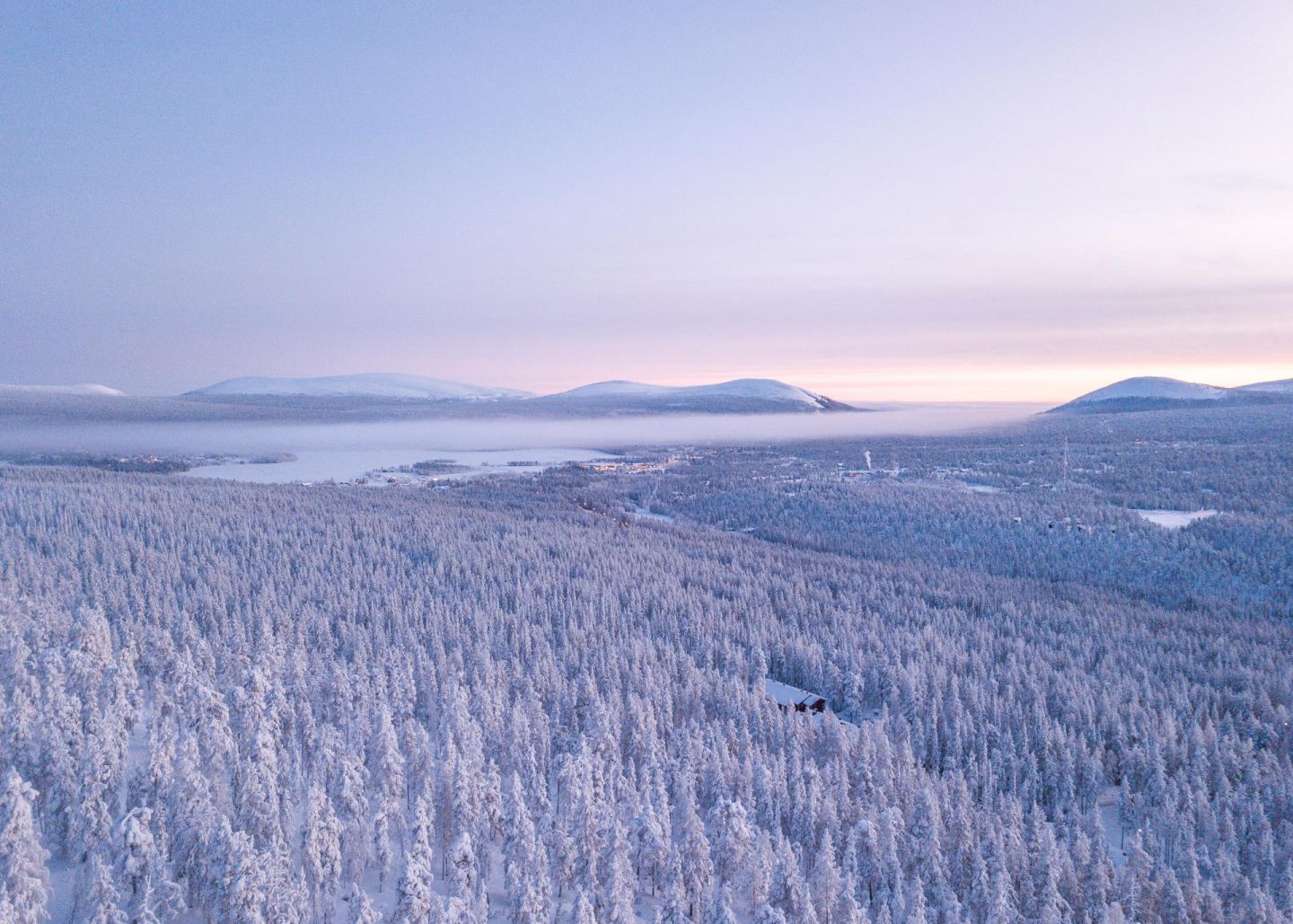 Photo by:
Markus Kiili | Lapland Material Bank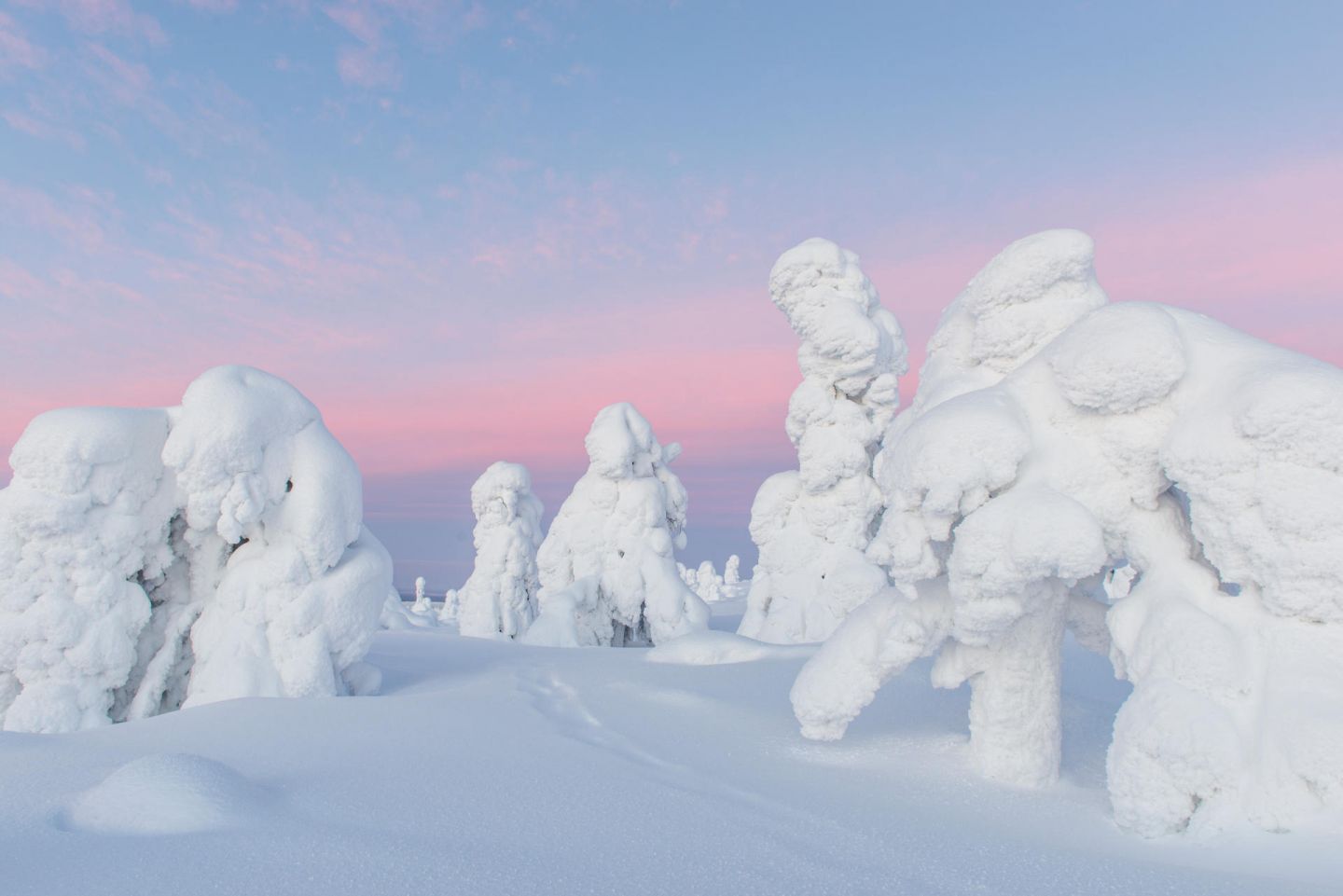 Photo by:
Markus Kiili | Lapland Material Bank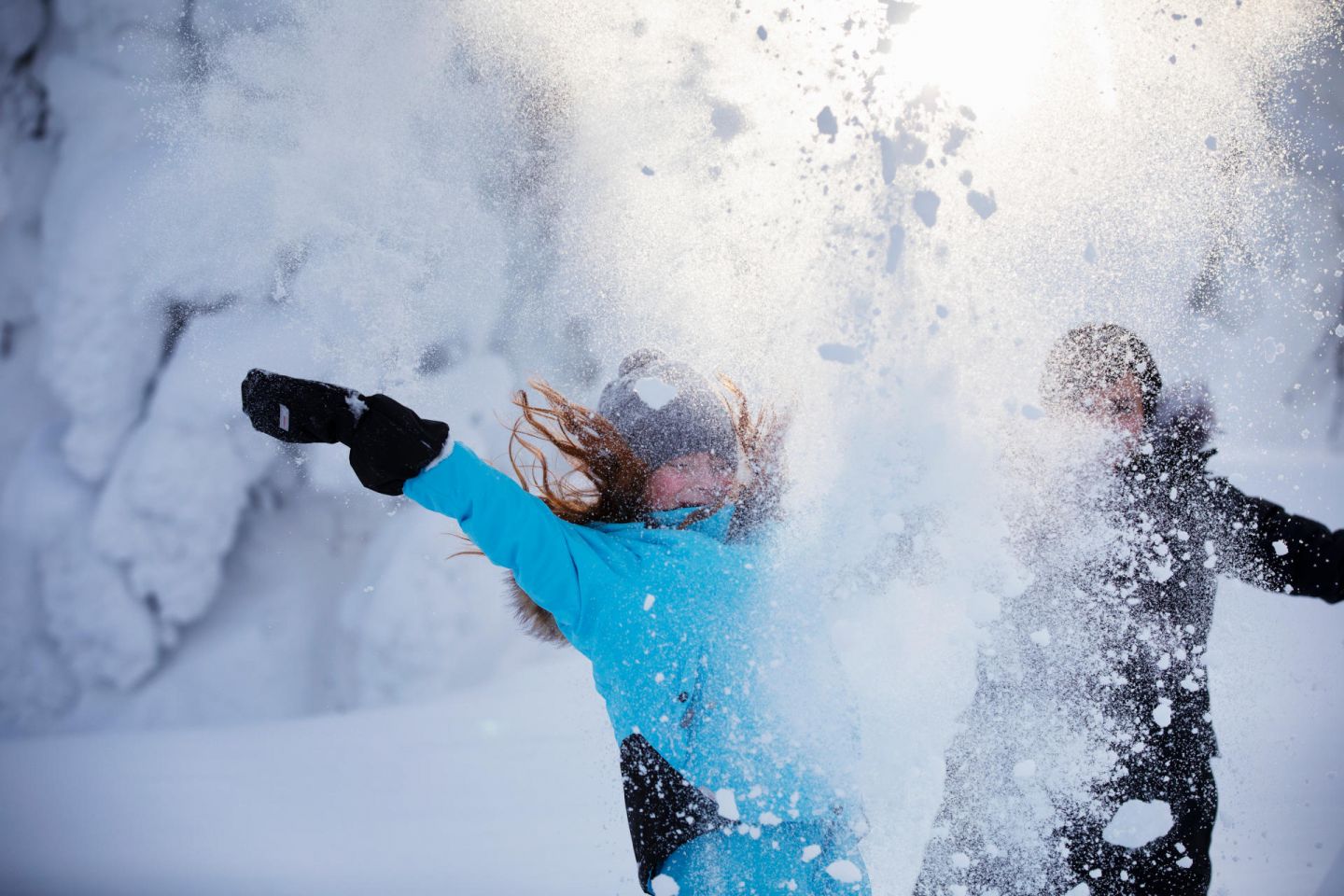 Photo by:
Harri Tarvainen | Visit Finland