In Finland, skiing is serious business: for health, for fun, for life. But when Finns talk about skiing, they usually mean cross-country skiing. And nowhere in Finland is skiing more popular, challenging or rewarding than Lapland.
In February and March, you'll see schoolchildren trundling along the sidewalks, skis and poles in tiny hands. Behind them, a pair of grandparents, white tufts of hair poking from their knitted caps. Everyone is on their way to the ski paths. In Lapland, skiing starts early in life and continues as long as you can grip a ski pole and stay upright. The towns and countryside, and even the frozen rivers, are criss-crossed with ski paths as soon as the snow settles, usually in late November. 
Our most beautiful ski resort
Finland is home to over 70 ski resorts. But only one can be the most beautiful. And in our opinion, that ski resort is Ruka. Ruka sits in one of the snowiest locations in the whole country, and every winter the slopes of Ruka and the surrounding hills are buried in powder.
From atop Ruka's slopes, the view is simply stunning, a fairy tale vision of snow-crowned trees and wintry landscapes. And that's without stepping foot inside the ski-in luxury accommodations and specialty lodges like glass igloos, log cabins, themed hotel suites and modern apartments right next to the slopes.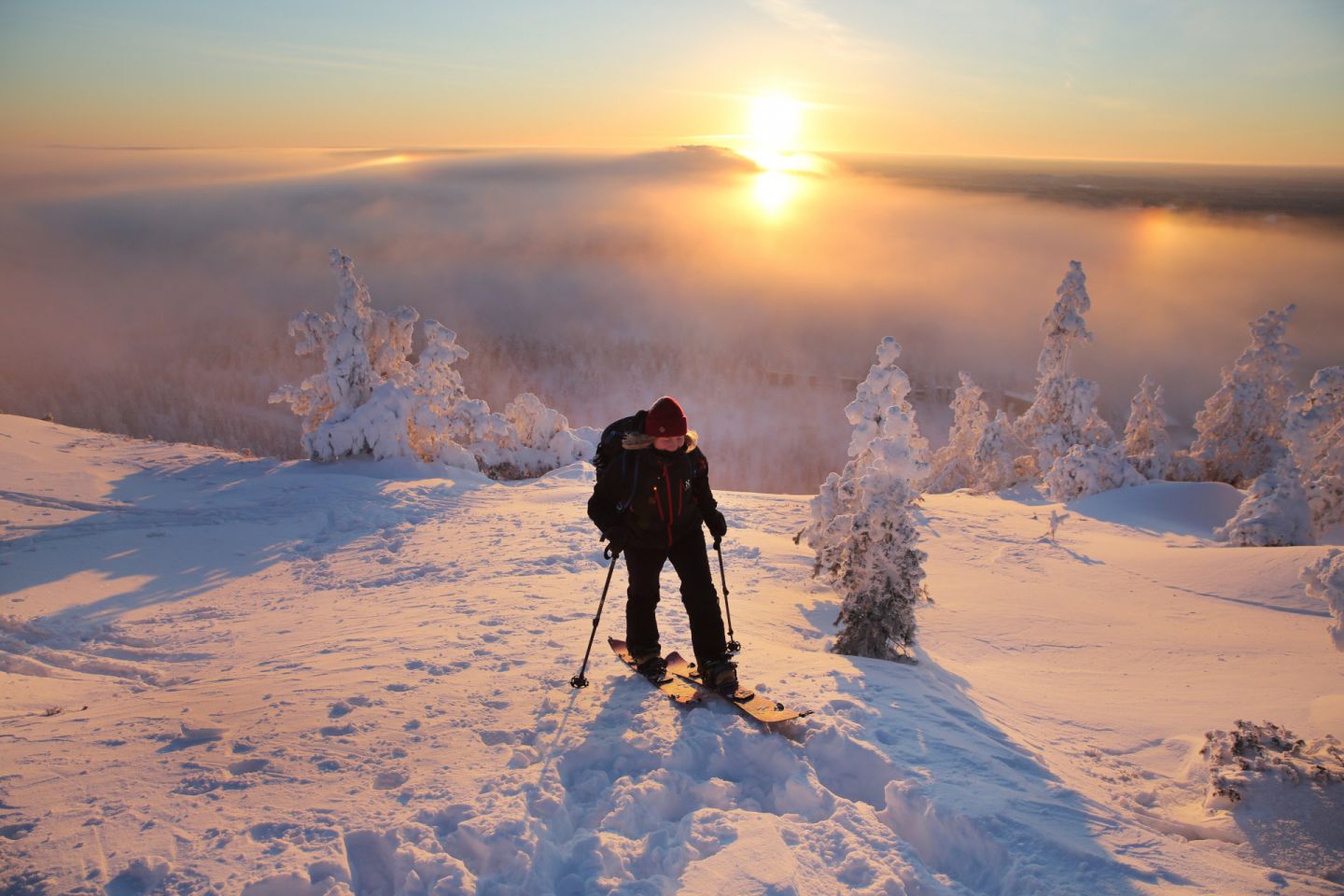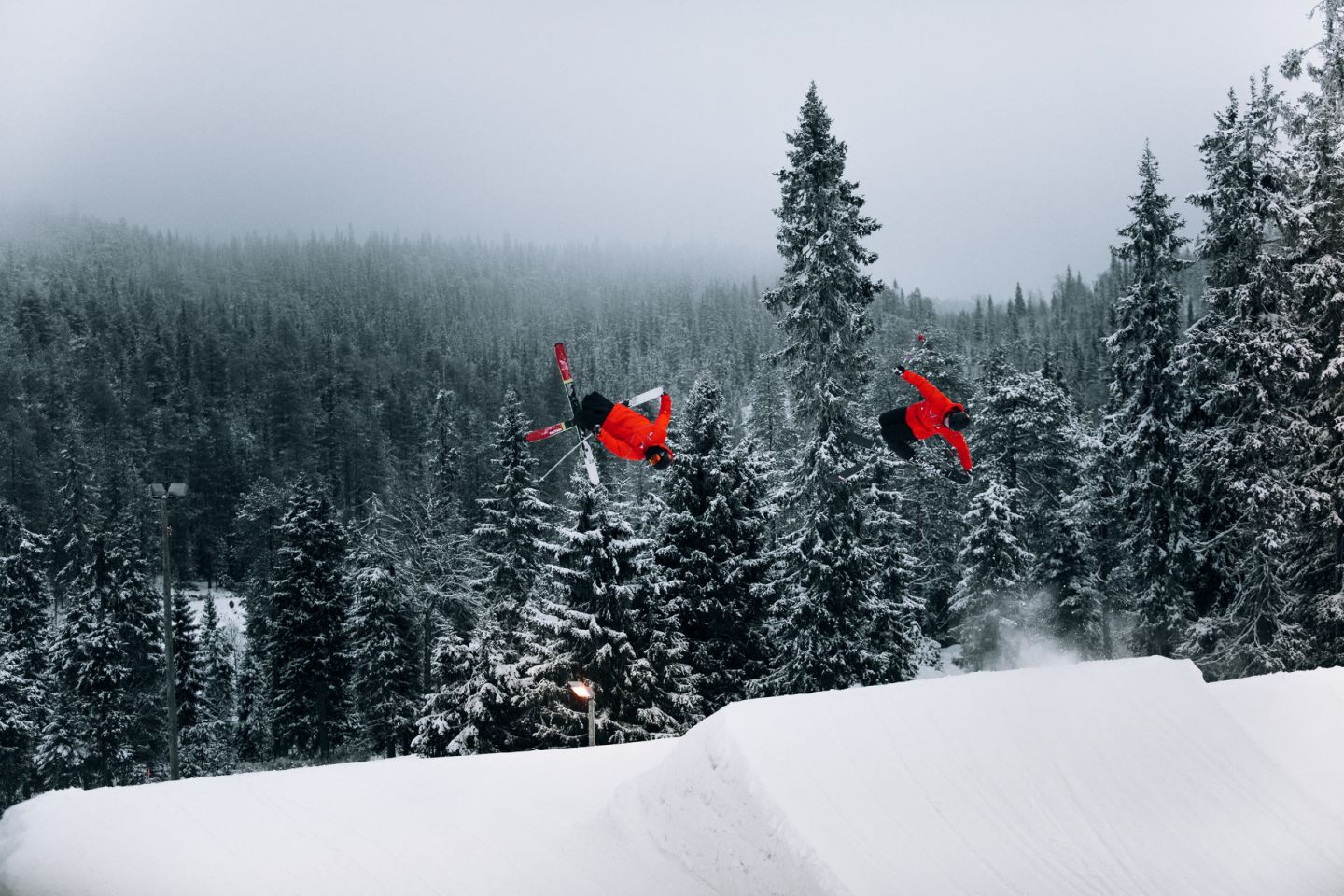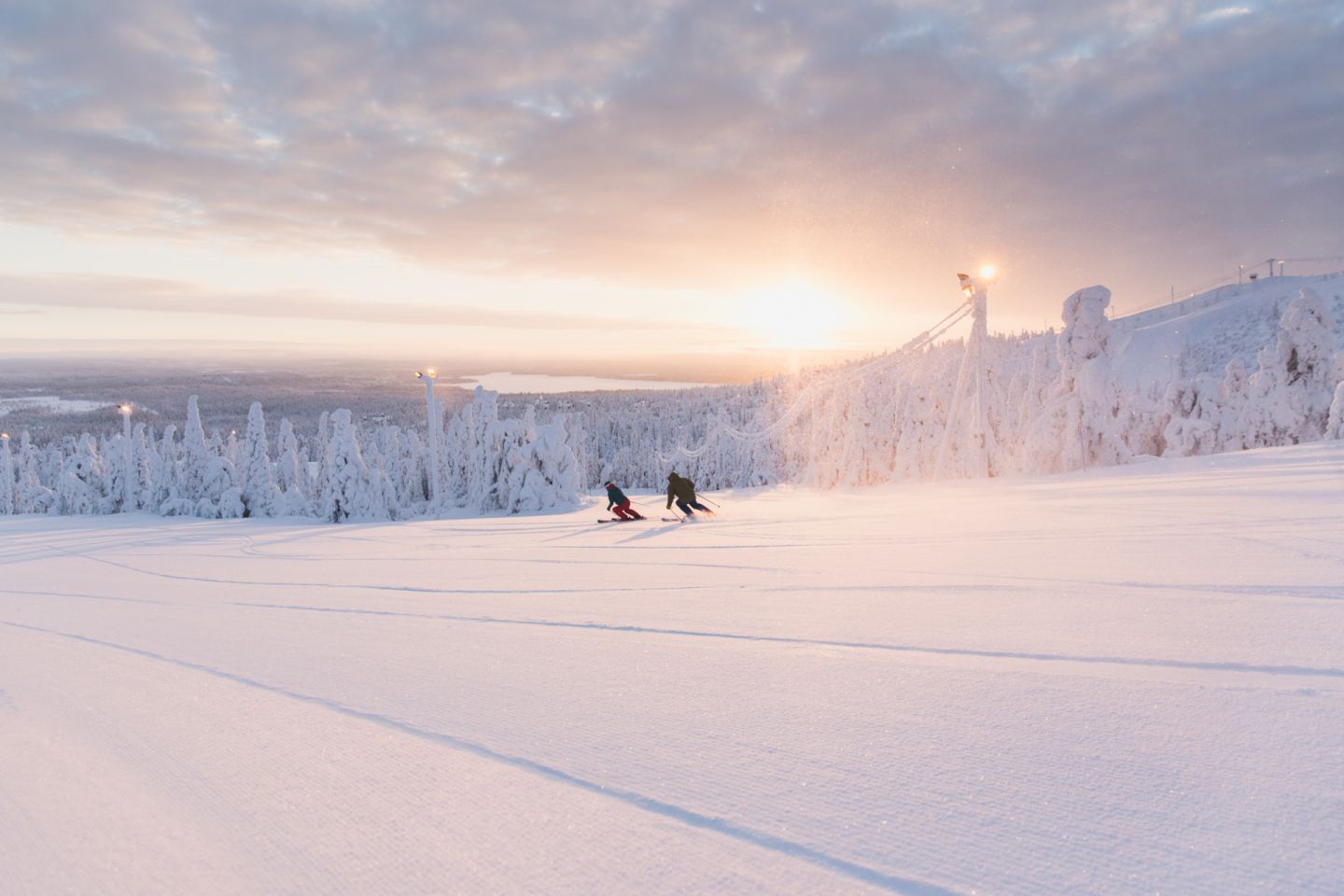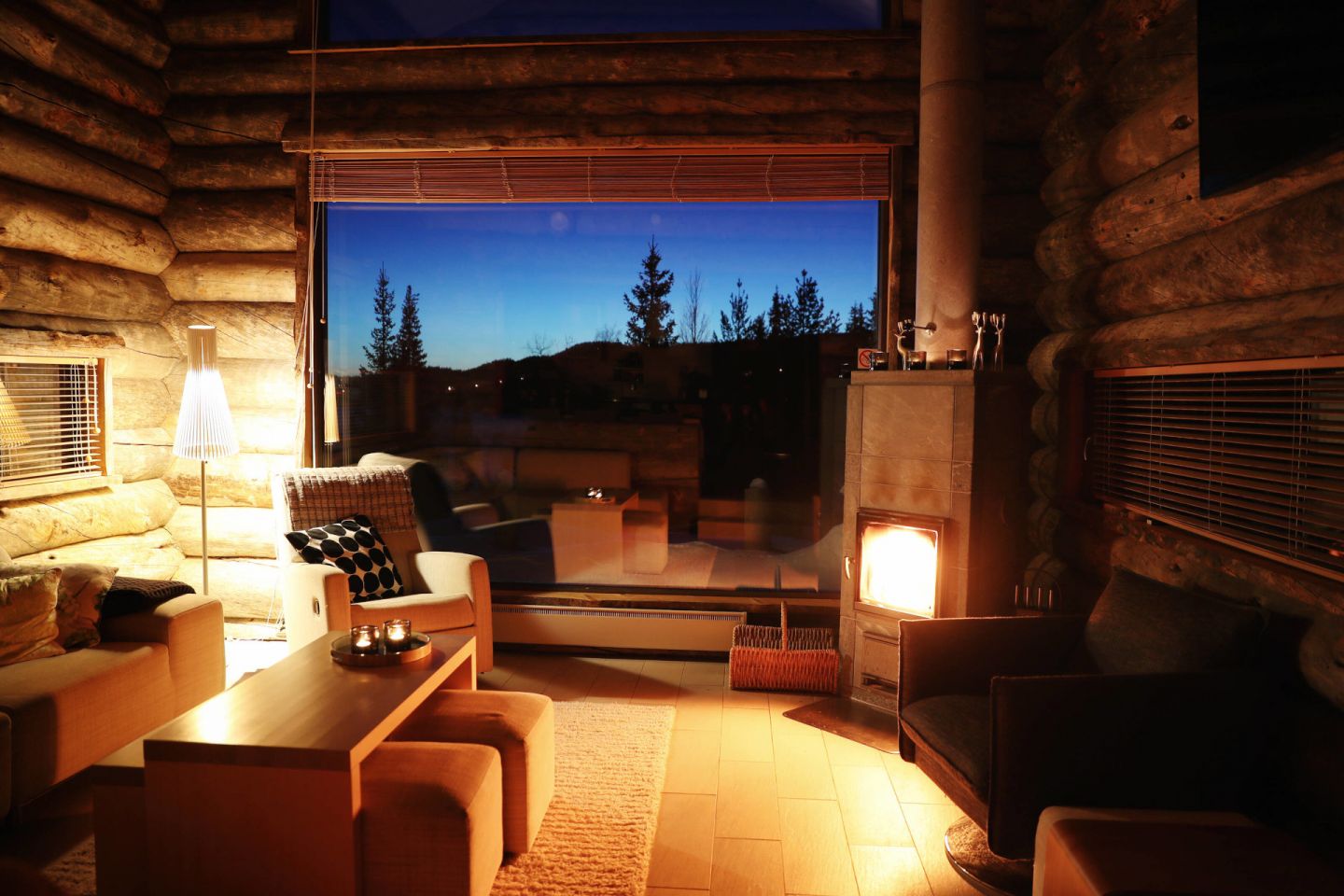 Photo by:
Harri Tarvainen | Ruka-Kuusamo
Heaven for Ski Lovers
In Finland, every February or March, there is a week called hiihtoloma, or skiing holiday. And the Pyhä Ski Resort is the perfect place to strap on your boots, lock into your skis and take off. Pyhä and and its sister village Luosto feature 150 kilometers of cross-country paths that cut through and around the national park connecting the two resorts. These tracks will carry you away from the hustle and bustle of Lapland's (and soon to be the world's) most sustainable ski resort and into the awesome silent spaces that epitomize Lapland.
If you're more into verticality, Pyhä has slopes for first-time skiers all the way to world-class challenges with 13 ski lifts and 31 pistes. Snowboarders also frequent the slopes and backcountry challenges.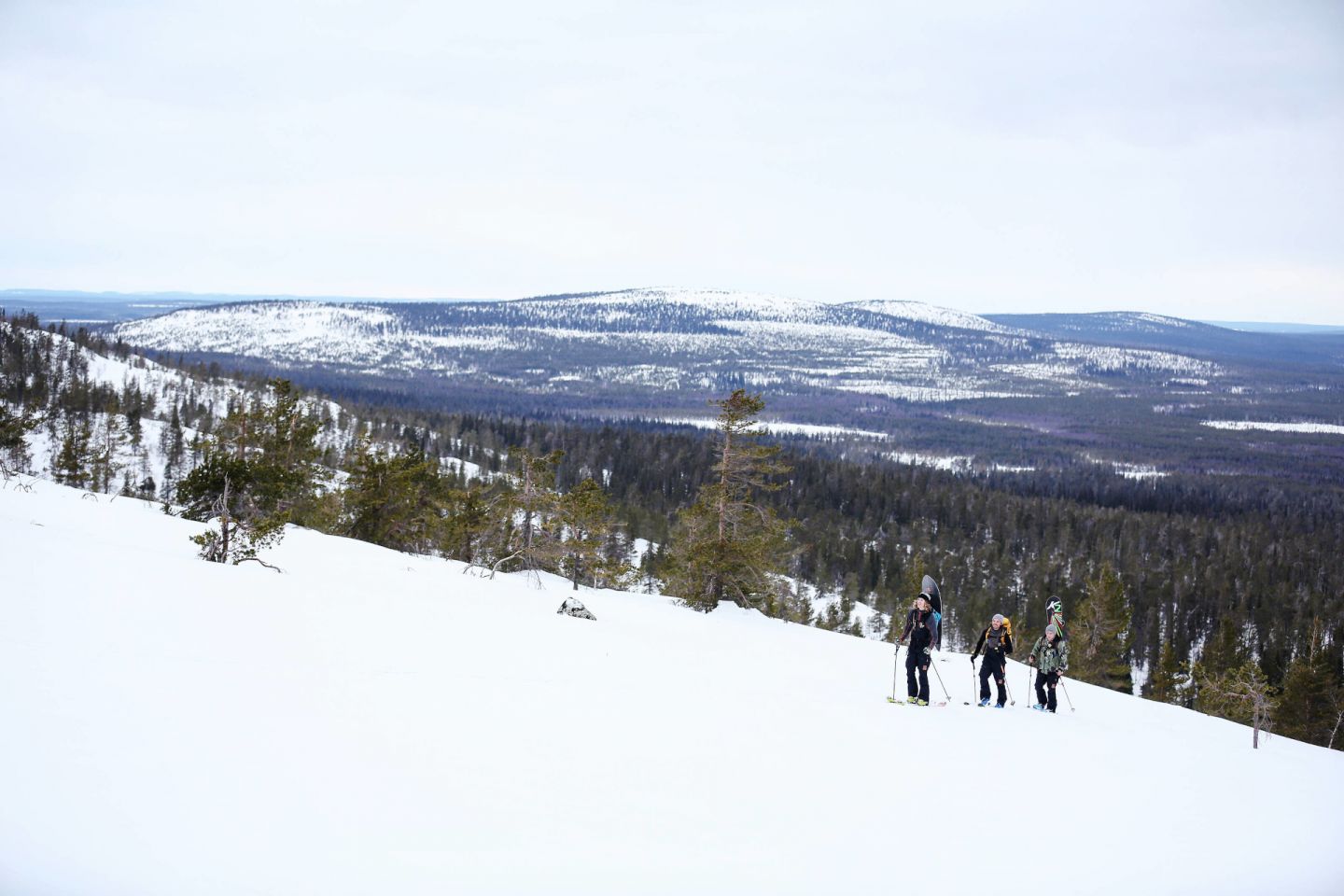 Photo by:
Harri Tarvainen | Visit Finland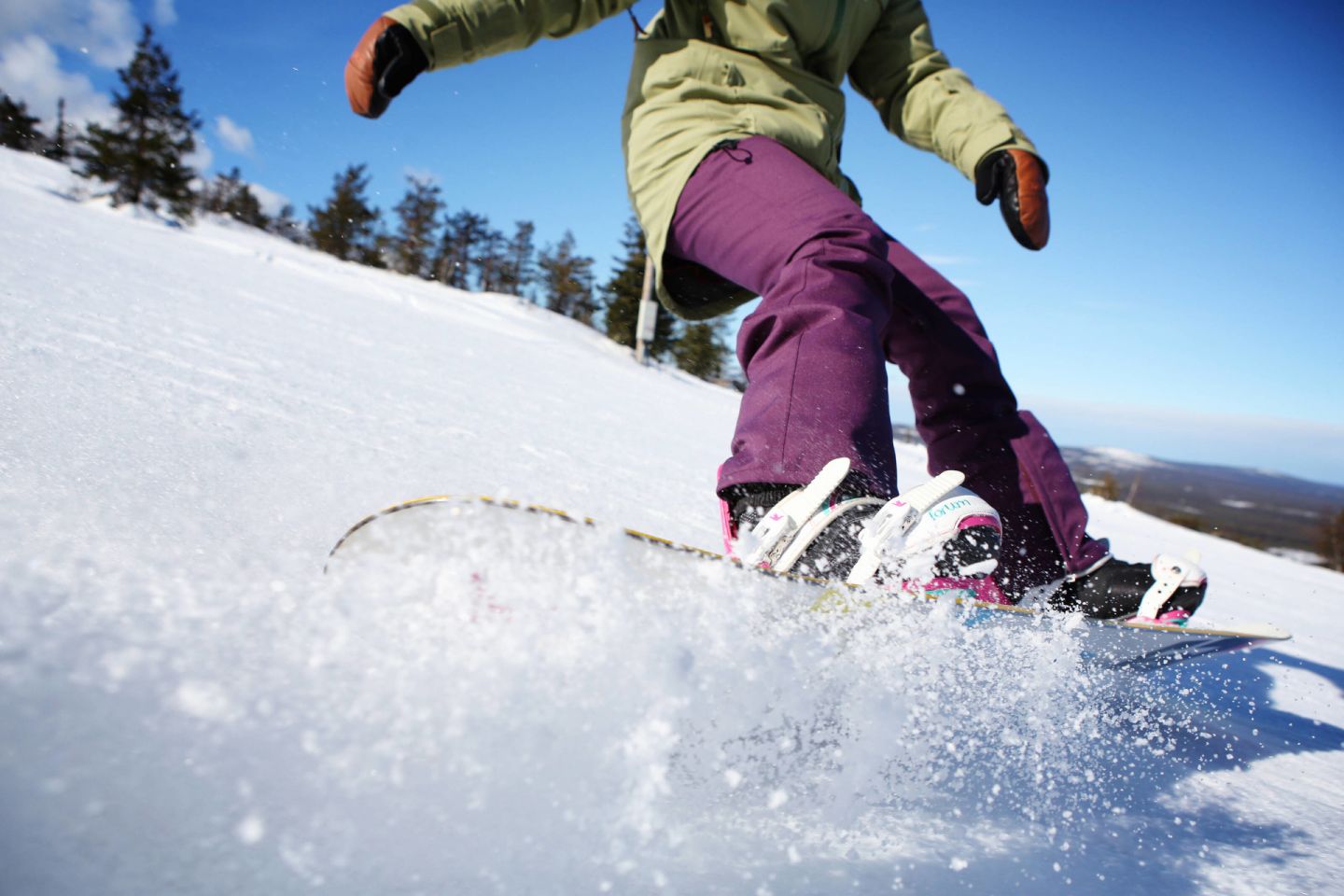 Photo by:
Harri Tarvainen | Visit Finland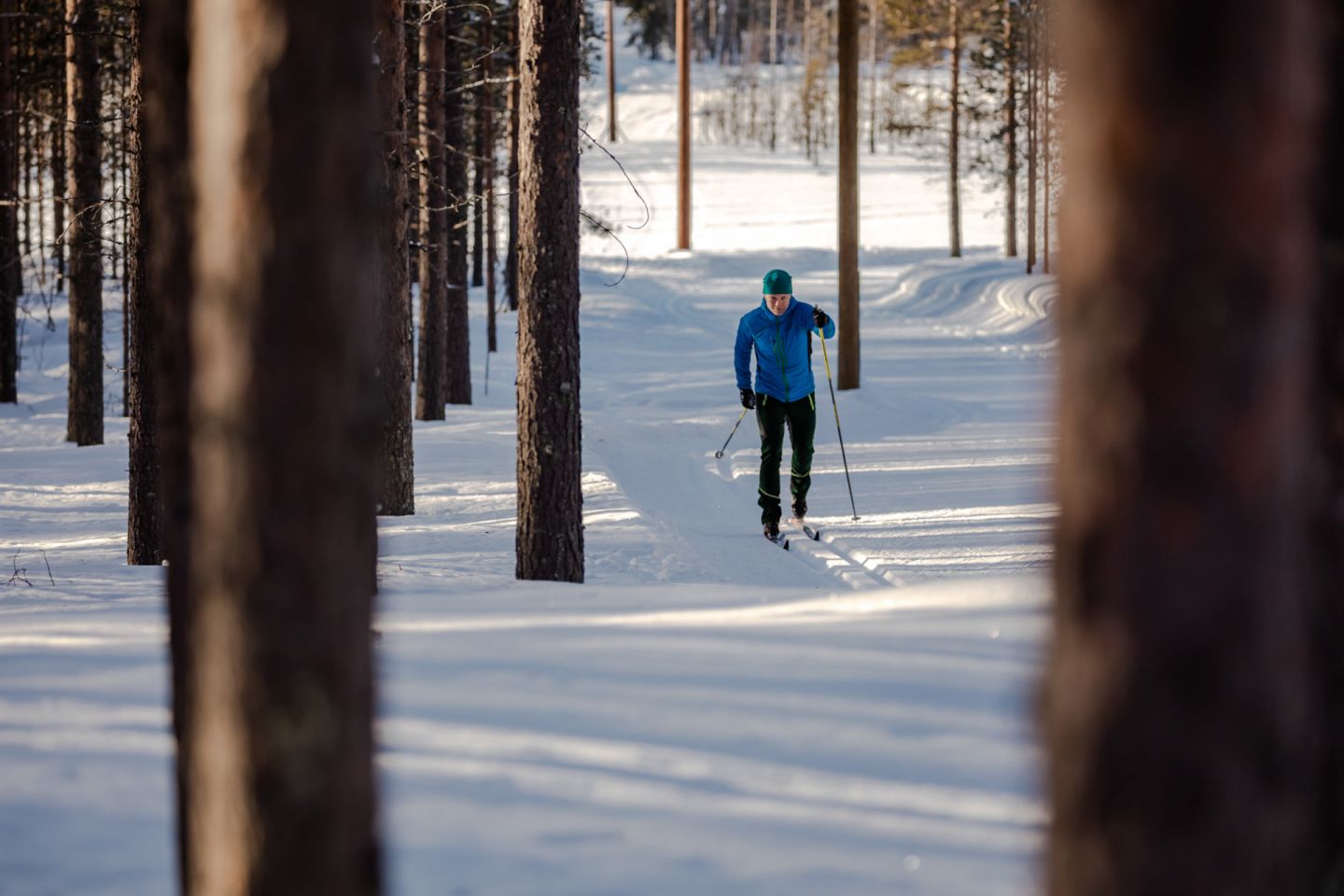 Photo by:
Kota Collective | Pyhä-Luosto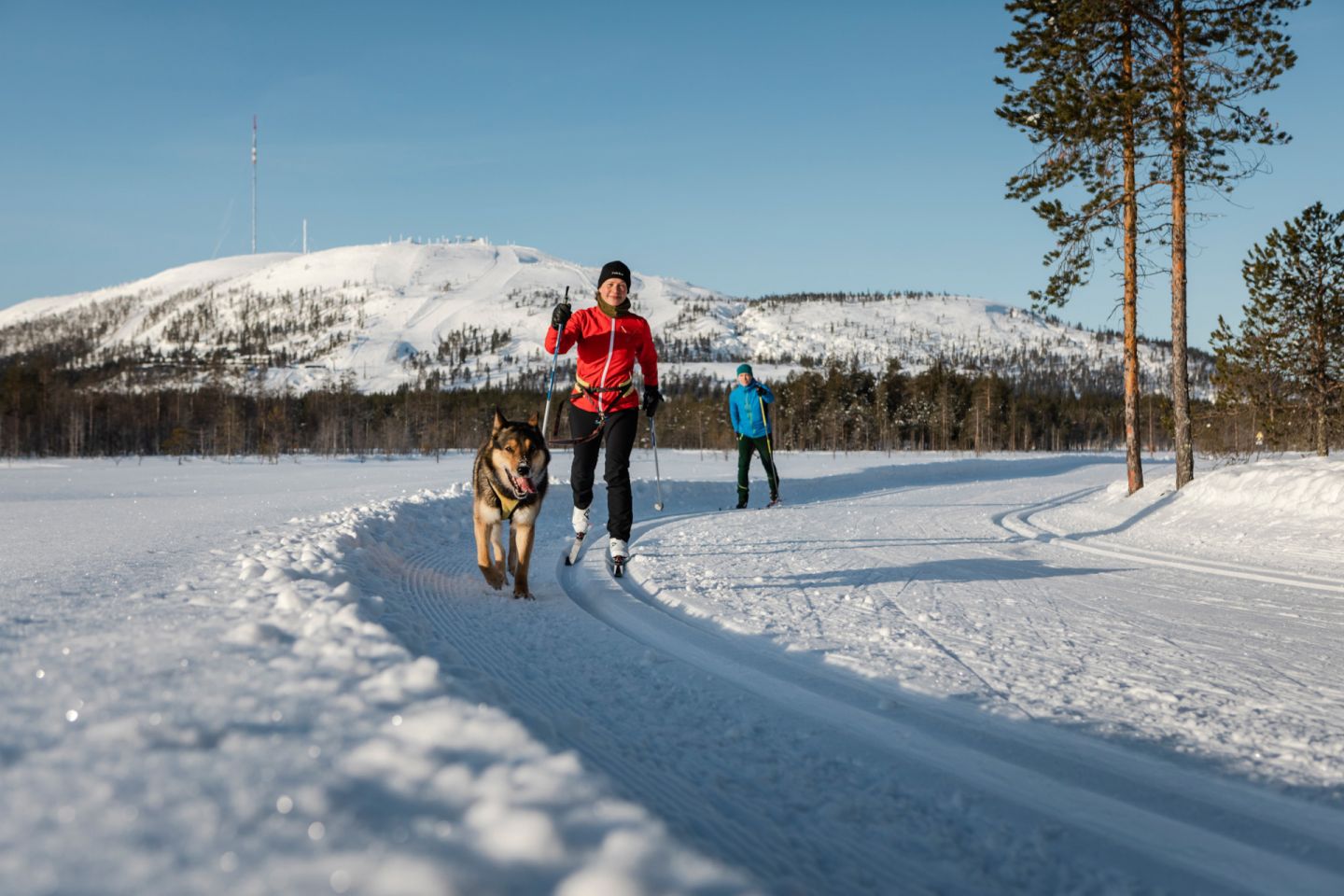 Photo by:
Kota Collective | Pyhä-Luosto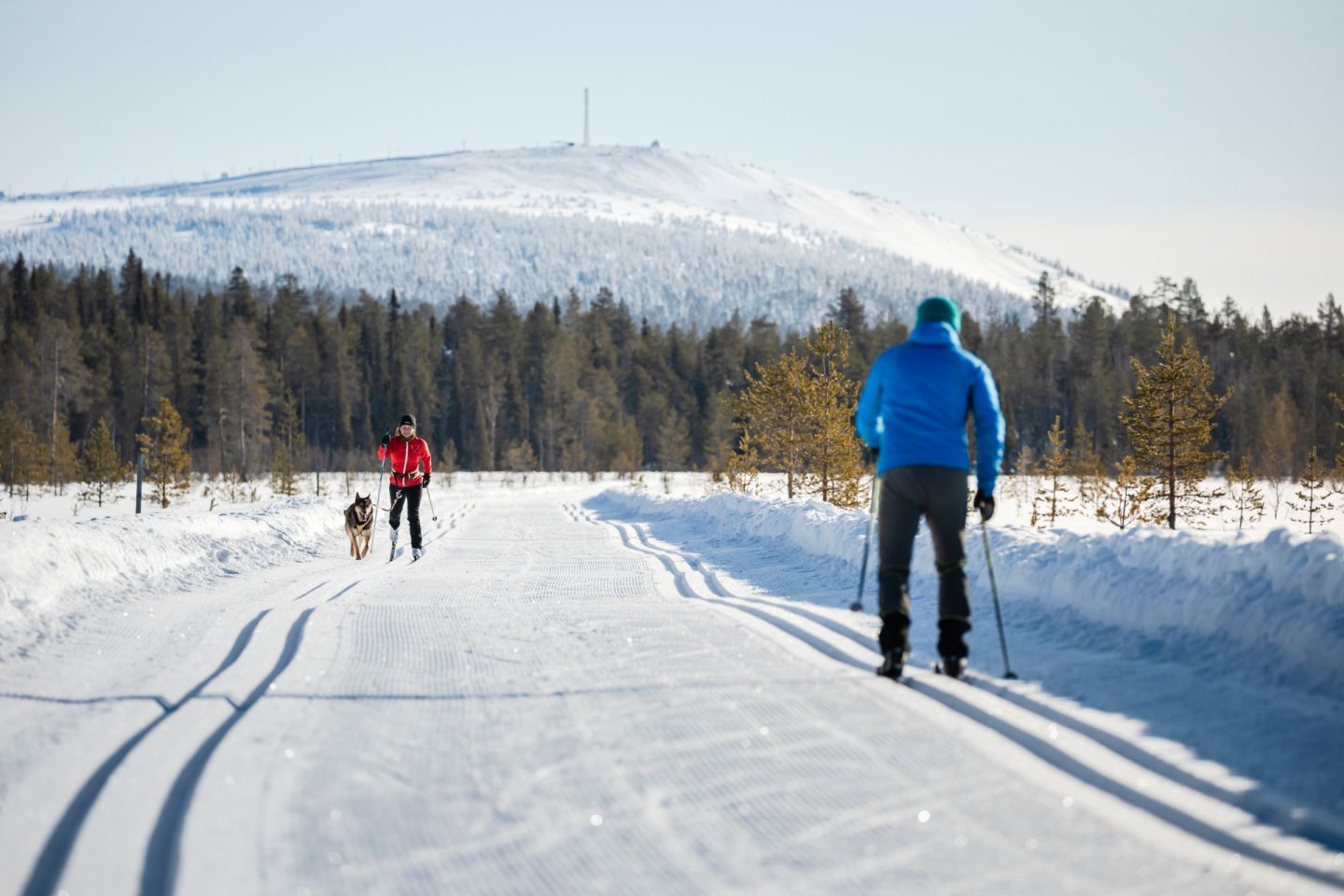 Photo by:
Kota Collective | Pyhä-Luosto
Ski schools
Rising from the edge of Lapland's largest town is Ounasvaara Ski Resort, offering unparalleled access to comfort and convenience. With 13 slopes and 5 lifts, the ski center offers plenty of challenges for both casual and more determined skiers. Cross country skiers can also test their limits on the hundreds of kilometers of tracks that surround Ounasvaara and go deeper in and around Rovaniemi.
First timers and those wishing to brush up can visit the Ounasvaara Ski School, which offers lessons in slalom, snowboarding, telemark and cross-country skiing by certified instructors.
Let there be snow
With skiing such a Finnish thing, it's no surprise that you can find ski tracks near every village and town in Lapland. In winter, sometimes it's easier to go by ski than by car!
Rovaniemi, hometown to Santa and the capital of Lapland, has an extensive network of ski tracks, many illuminated. You can even climb down to the frozen river and ski for a couple hours, dozens of kilometers or hundreds of calories–whatever metric you choose!
On the border between Sweden and Finland, you can ski trails near the home village of famed Olympic ski champion Eero Mäntyranta. As you flow past the snow-capped trees and down the gentle hills, you can almost feel the weight of the gold medals around your neck.
Grab your skis and hit the endless trails of central Lapland in Sodankylä and Sompio.
Did you bring your dog along? Does she yearn for speed, for unbridled distance? Try out Salla's dog ski tracks, and let your good girl feel like an Iditarod husky for an hour or two.
In Pyhä-Luosto, take the day and travel from one fell to another (35 km). Stop along the way for a cup of coffee or a sandwich at one of the many cafes and rest areas. When you're done, hop on the Ski Bus and head back to your hotel room for a sauna and a nightcap at the Pyhä Lounge.
The Suomu Ski Resort in Kemijärvi appears almost out of nowhere, an elegant and full-service ski resort facing impressive slopes.
As far north as north goes in Lapland, you can ski through the idyllic villages of Sámiland in Utsjoki, just as the Sámi peoples have done for thousands of years.
Or maybe snow is your thing. Posio gets the most snowfall in all of Finland. The only sounds you'll hear are the crunch of your skis, the wind in your ears, as you travel along this crisp, white fairy tale landscape.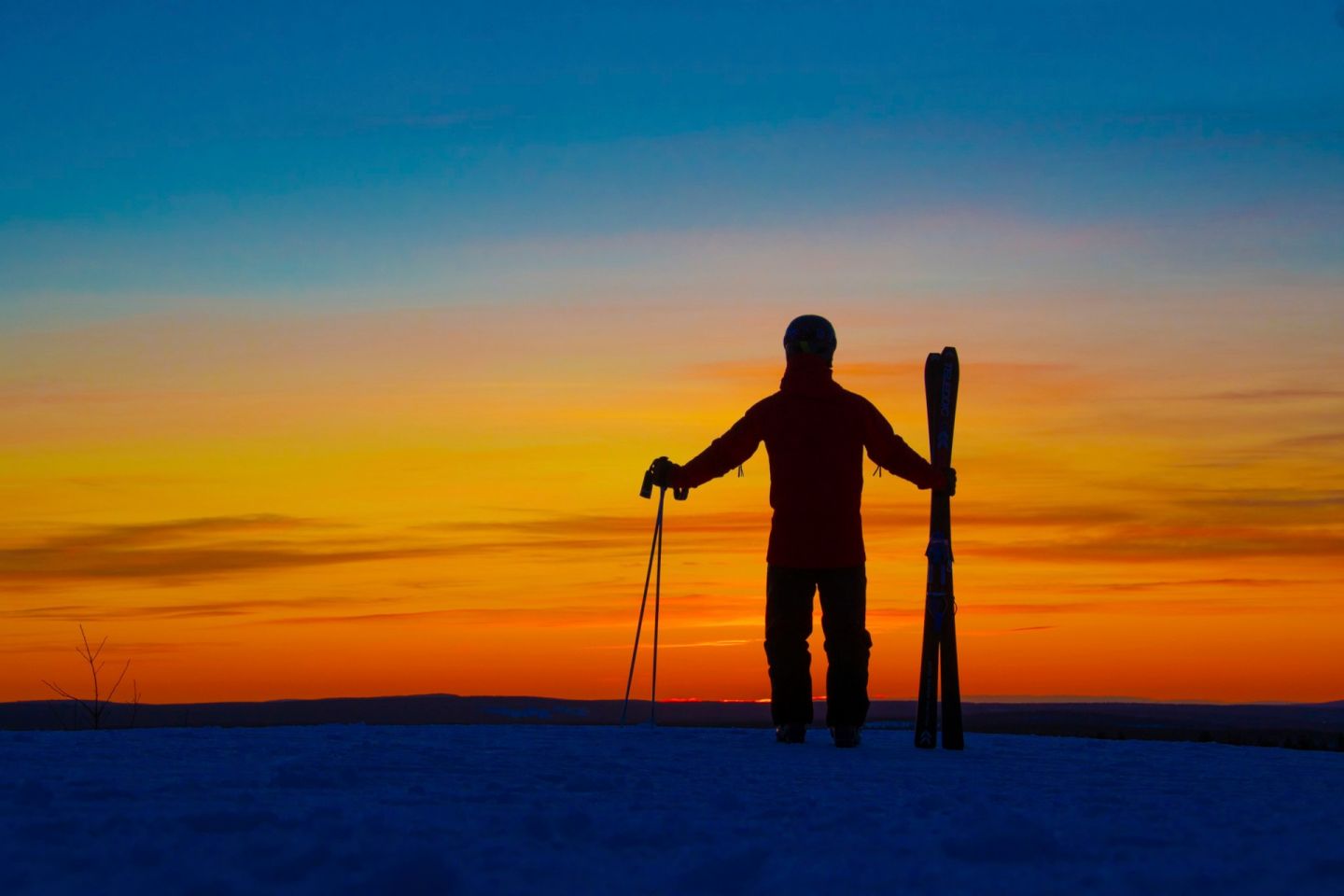 Photo by:
Harri Lindfors | Visit Finland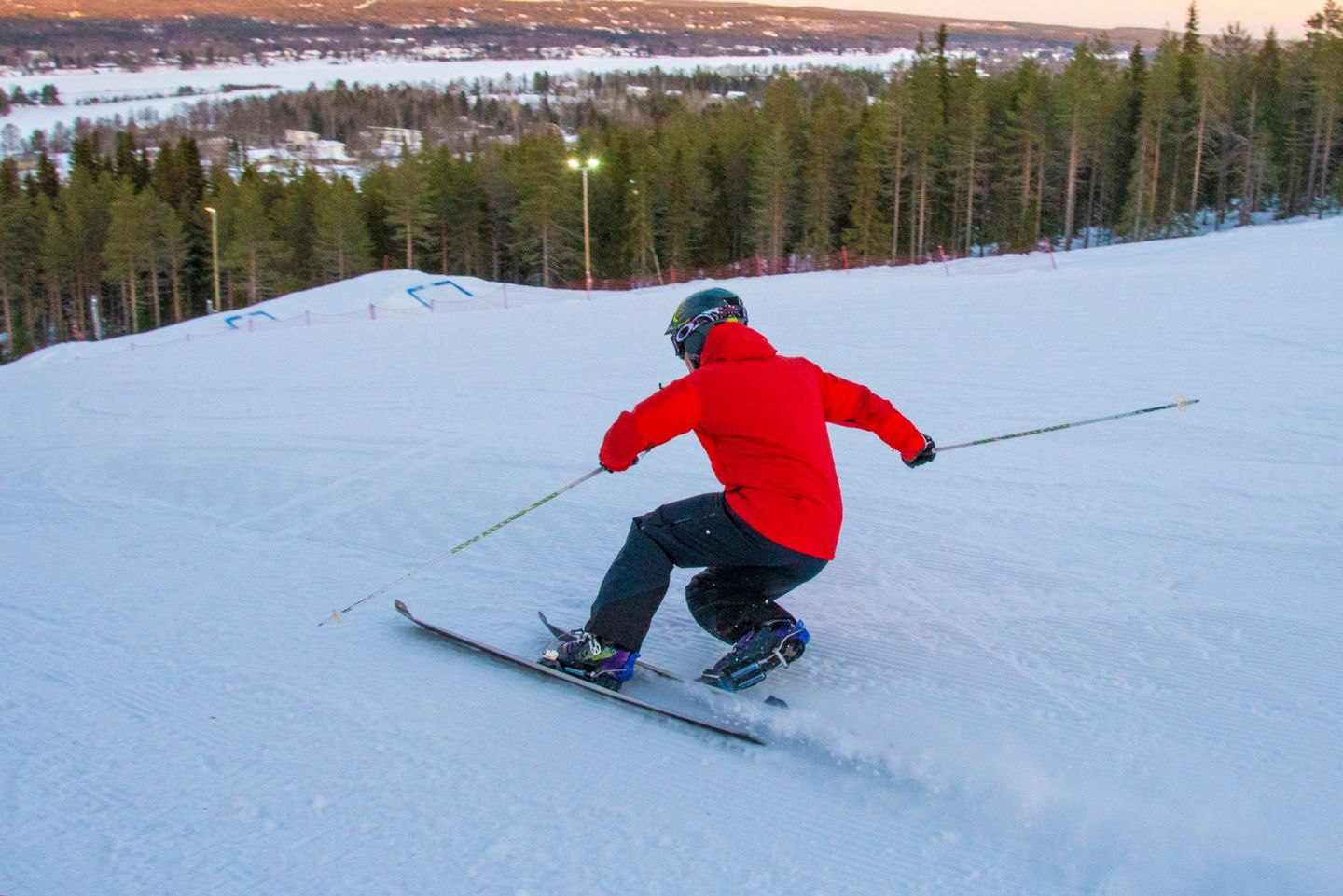 Photo by:
Harri Lindfors | Visit Rovaniemi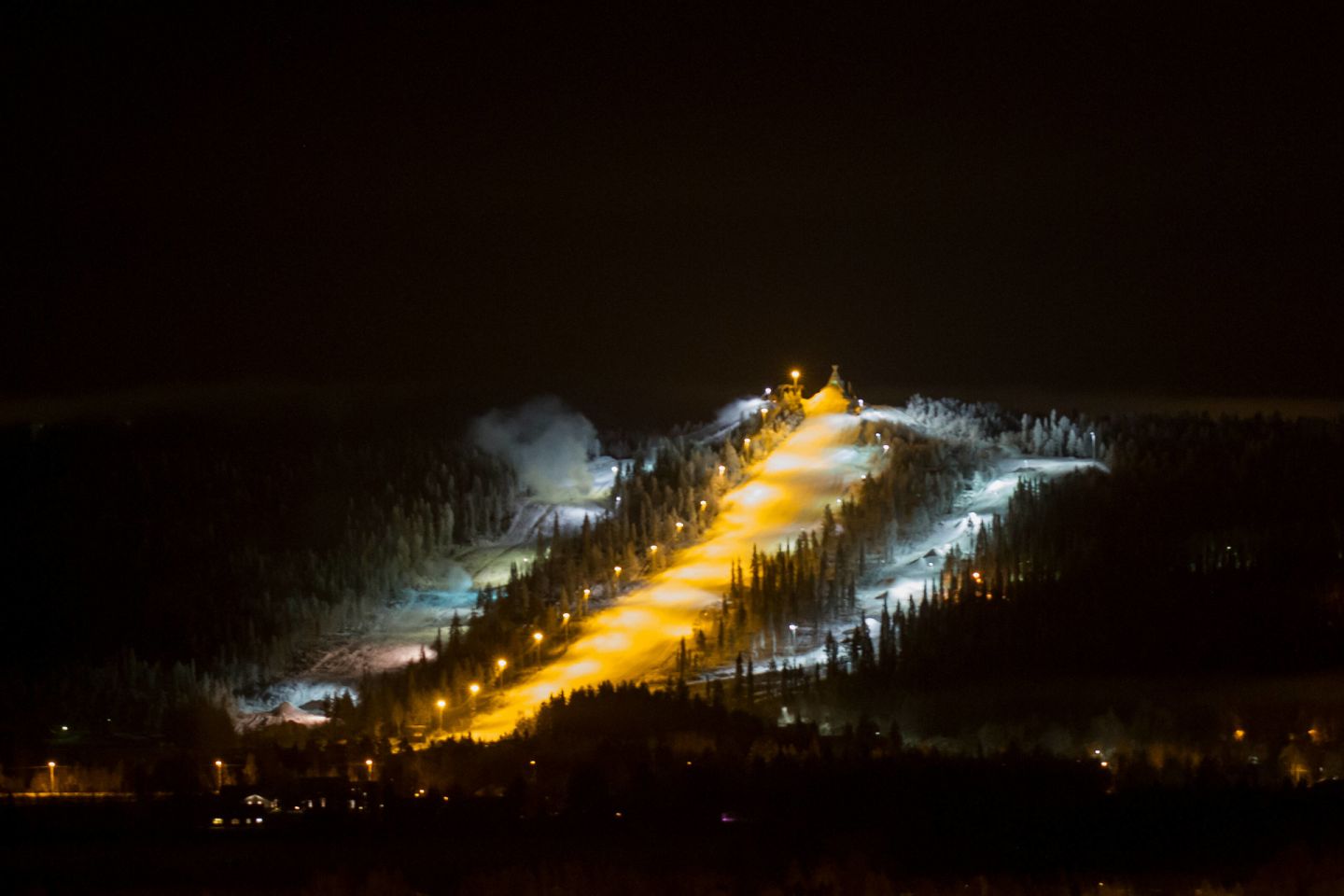 Photo by:
Visit Rovaniemi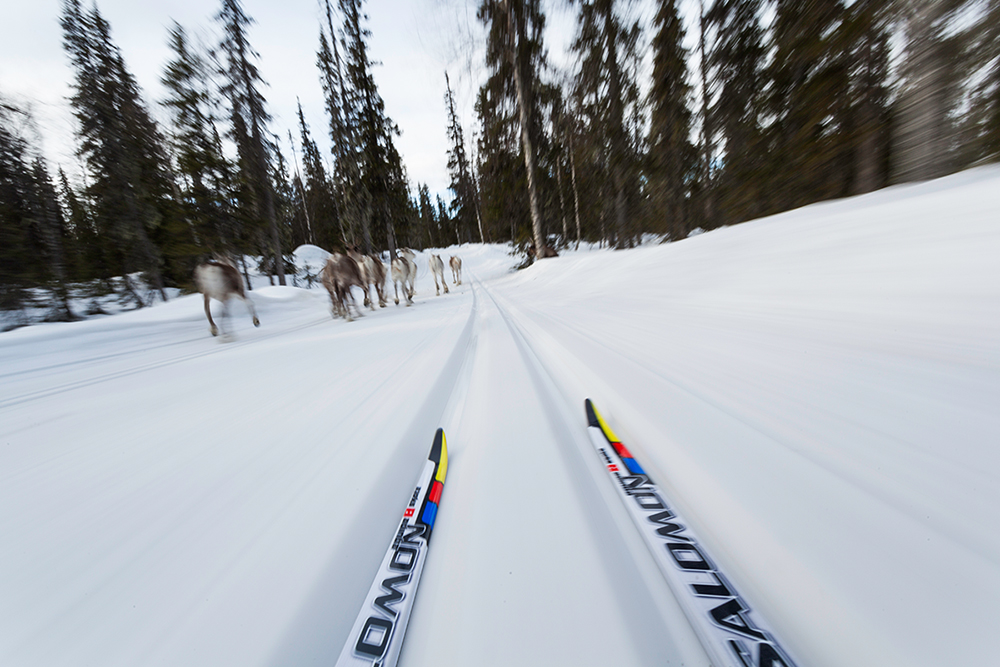 Photo by:
Janne Koskenniemi
Off the beaten path
Sometimes, you just want to glide off the path, away from the lit track and find your own adventure. Lucky for you, Lapland has plenty to offer if you're looking for a thrilling freeride, altai skiing, trek skiing and more!
You can't get much more remote than the ski tracks in Kemihaara, in the UKK National Park in Savukoski.
The Pallas-Yllästunturi National Park, beginning at Lake Ylläsjärvi and stretching north for 100 kilometers, has more than 500 km of ski trails, with wilderness ski trails maintained only by snowmobiles.
Guides in Kilpisjärvi, at the northwest arm of Lapland, can point you toward the fells that offer the most thrilling and fun backcountry slopes. Remember to bring your GoPro!
Altai skiing (using short forest skis) may have been invented in the central Asian mountains, but Inari-Saariselkä has perfected it. Take a couple days, and go on an altai skiing tour from the Safari Club house in Saariselkä to the fell highlands (2 hours ski time). Enjoy an evening in a cozy cabin with a roaring fire. The next day, you'll take an alternate route back to Europe's northernmost holiday resort, ensuring you see landscapes that few others have dared experience.
No matter the village or town, if there's snow on the ground in Lapland, there's skiing happening not far. With hundreds and hundreds of cross-country ski paths, Lapland is truly made for skiing.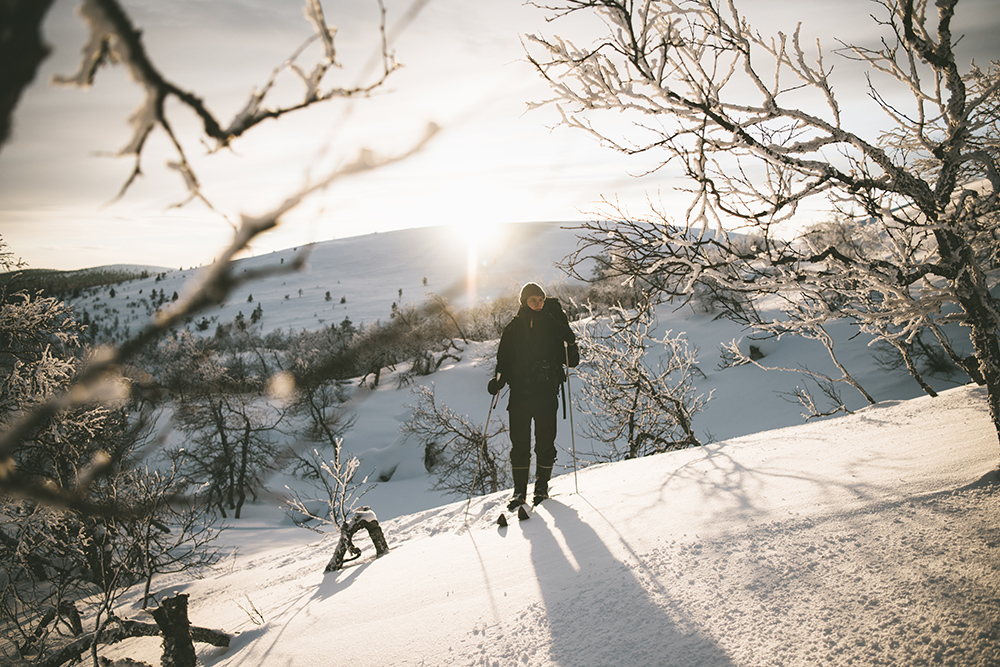 Photo by:
Lapland Material Bank | Eeva Mäkinen