Have questions about COVID-19 and traveling to Finland?
Lapland is a place of quiet mystery and stunning experiences. It's only natural to have questions.
FAQ about winter
Q. Where can I get more info on Lapland destinations?
A. On our page Plan Your Stay, you'll find an article for every destination, complete with summer and winter activities, accommodation and travel information.
Q. Are Lapland winters cold?
A. Short answer, yes. Long answer: the weather in Lapland largely depends on where and when you visit. During the peak winter season (December to February), temperatures average between -16 °C and -3 °C, with occasional lows of -30 °C! Make sure to check the forecast, and remember your gloves and hats.
Q. Is it dark all day in winter?
A. On the Arctic Circle, for one day a year (around December 21), the sun does not rise. Further south, the sun always pokes its head up for a few minutes per day, and farther north, the sun spends more time sleeping under the horizon. In Utsjoki, at the northeastern tip of Finland, the Polar Night starts in late November and lasts until mid-January.
Q. When does it snow in Lapland?
A. The first snow usually falls sometime in October but doesn't stick around until November. Snow usually covers the ground from December to April. Of course, the farther north you venture, the earlier the snow falls and the longer it remains.
Q. When do the lakes and rivers freeze? When do they melt?
A. That depends on the rivers and lakes. In Inari, the largest lake in Lapland is usually frozen from November to early June. But much farther to the south in Rovaniemi, the rivers often freeze in December and melts in May.
Q. How much snow does Lapland get?
A. Short answer, a lot. In mid-March every year, most of Lapland has between 60-80 cm of snow depth, but a few places have even deeper snow. Kilpisjärvi regularly has 2 meters of snow in winter!
Other frequently asked questions
Q. Is traveling to Lapland environmentally responsible?
A. We get it. The environment is the main attraction of Lapland, and you're worried about damaging or destroying it. The good news is that environmentalism is a staple of Finnish culture, so being responsible is baked into many Finnish travel offerings. About 20% of Lapland is protected wilderness–whether it's national parks, wilderness areas or strict nature reserves. Both Finnair and Finavia (who manages Finland's airports) are committed to lowering their carbon footprints. (Every airport in Finland is carbon neutral as of 2019). Environmentally sustainable tourism is a priority in the official Lapland Tourism Strategy, and half a dozen destinations have already joined the Sustainable Travel Finland program.
tl;dr Yes, especially if you make an effort to choose responsible travel methods and tourism operators.
Q. When and where can you see the Northern Lights?
A. Auroras are often visible in the night sky from late August until April. Even on the Arctic Circle, auroras are visible, though many visitors take special Northern Lights tours out to isolated locations to take pictures and videos. Basically, when the sky is dark and clear, you have a chance of seeing the Northern Lights anywhere in Lapland. For an even more unforgettable Northern Lights experience, spend the night in an aurora accommodation.
Q. How do you sleep in the summertime?
A. Place head on pillow. Close eyes. Sleep. No, seriously, Finns and the Sámi people have been sleeping in Lapland for hundreds and thousands of years. These days, heavy curtains, blinds, and a sleep mask (unimaski) all help make your summer vacation in Lapland dreamy.
Q. Where can you see reindeer?
A. Though we don't know the exact numbers, there are more reindeer here than there are people. Throughout Lapland, there are a number of reindeer ride operators and agritourism reindeer herders, and it's not uncommon to see a half-wild reindeer herd enjoying a summer day in a field.
Q. How do you drive in Lapland?
A. In the summer, you drive in daylight no matter the hour. Keep an eye out for wandering reindeer or elk though! If you want to drive in Lapland in the winter, snow tires are mandatory from November 1st until March 31st. No matter the season, always drive carefully and courteously.
You do not need a special license if you have a license from another EU or EEA Member State or an interim driving licence issued in the Nordic countries (including interim driver's licenses), Hong Kong, Macao, Taiwan or a country that has signed the Geneva or Vienna Road Traffic Convention.
Check out some more detailed driving on Finnish roads.
Q. Are the wild animals in Lapland dangerous?
A. Wild animals always present a modicum of danger, but the animals of Lapland are more scared of you than vice versa. Lynxes, wolves and bears tend to stay far, far away from inhabited areas, and the half-wild reindeer prefer to spend their days unmolested by travelers. If you want to take a picture, use your zoom lens.
Q. Can I fly a drone in Lapland?
A: Yes! There are a few regulations and guidelines you must follow, but all relevant info can be found on DroneInfo.
Q. Do I need a visa to visit Lapland?
A. You do not need a visa to visit Lapland if you are a citizen of a Nordic country, an EU Member State, or if you are from a visa-free country.
For more detailed information, check out the Finnish Immigration Service.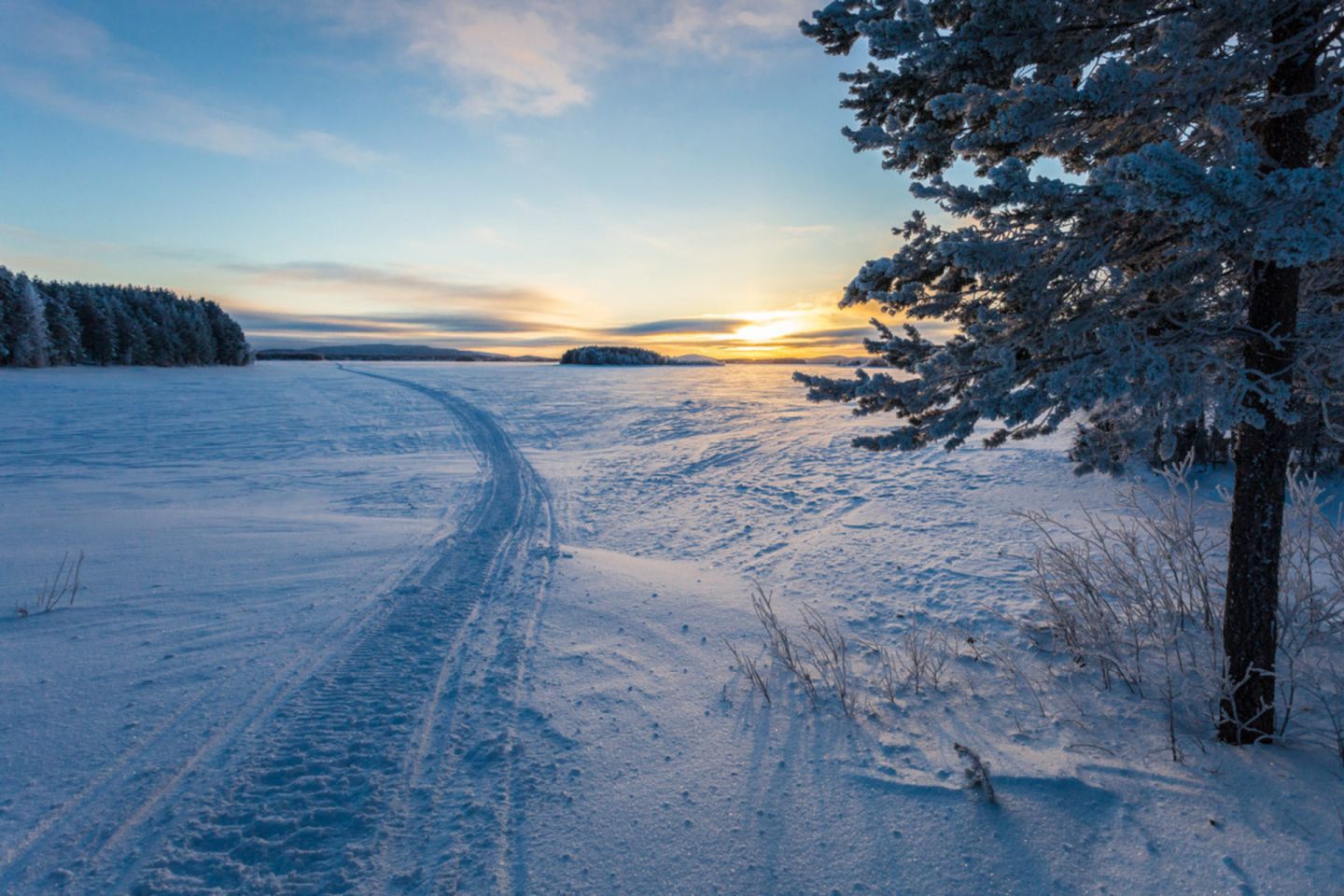 Photo by:
Visit Kemijärvi