You can't deny the unique nature of Finnish design and style—sculpted by necessity and inspired by the beauty and awesome character of the Arctic. Here are our 8 Ways to Look Cool in Finnish Lapland.
What's the best way to look good in Finnish Lapland? It all depends on your sense of style, what the temperature is, and how jealous you want to make the people around you.
1. Adopt the local street style
 In the streets of downtown Kemijärvi, weather and functionality define the style. If the thermometer shows below -20° C, there's no sense of spending all morning doing your hair. You're compelled to wear a warm hat. A pair of insulated trousers over your jeans keeps your butt warm, and a down jacket with a hood protects your nose from frostbite. Just take the outer layer off when inside. As for shoes, forget high heels and sneakers, and choose warm and waterproof boots instead. The rougher, the better.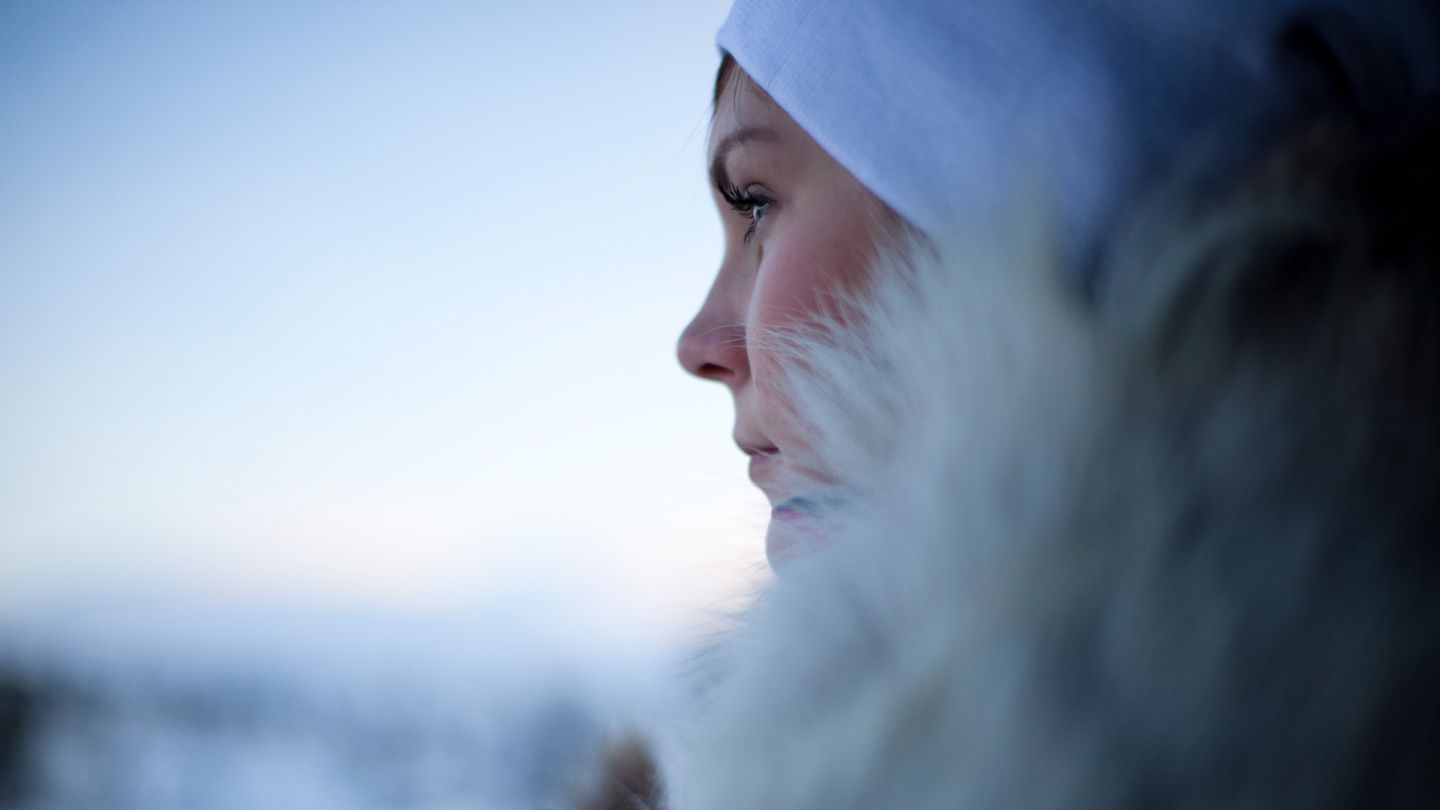 Photo by:
Front Desk | Visit Finland
2. Wear your Rovaniemi
You can spot the glass roof of Arktikum Science Centre, the railway bridge, the airport reindeer installation, as well as a bunch of other landmarks of the capital of Finnish Lapland, on sweaters and tunics made by HioPshop. The clothes are designed and handmade in Rovaniemi out of ecological and ethical materials for all you Rovaniemi lovers. Join the tribe!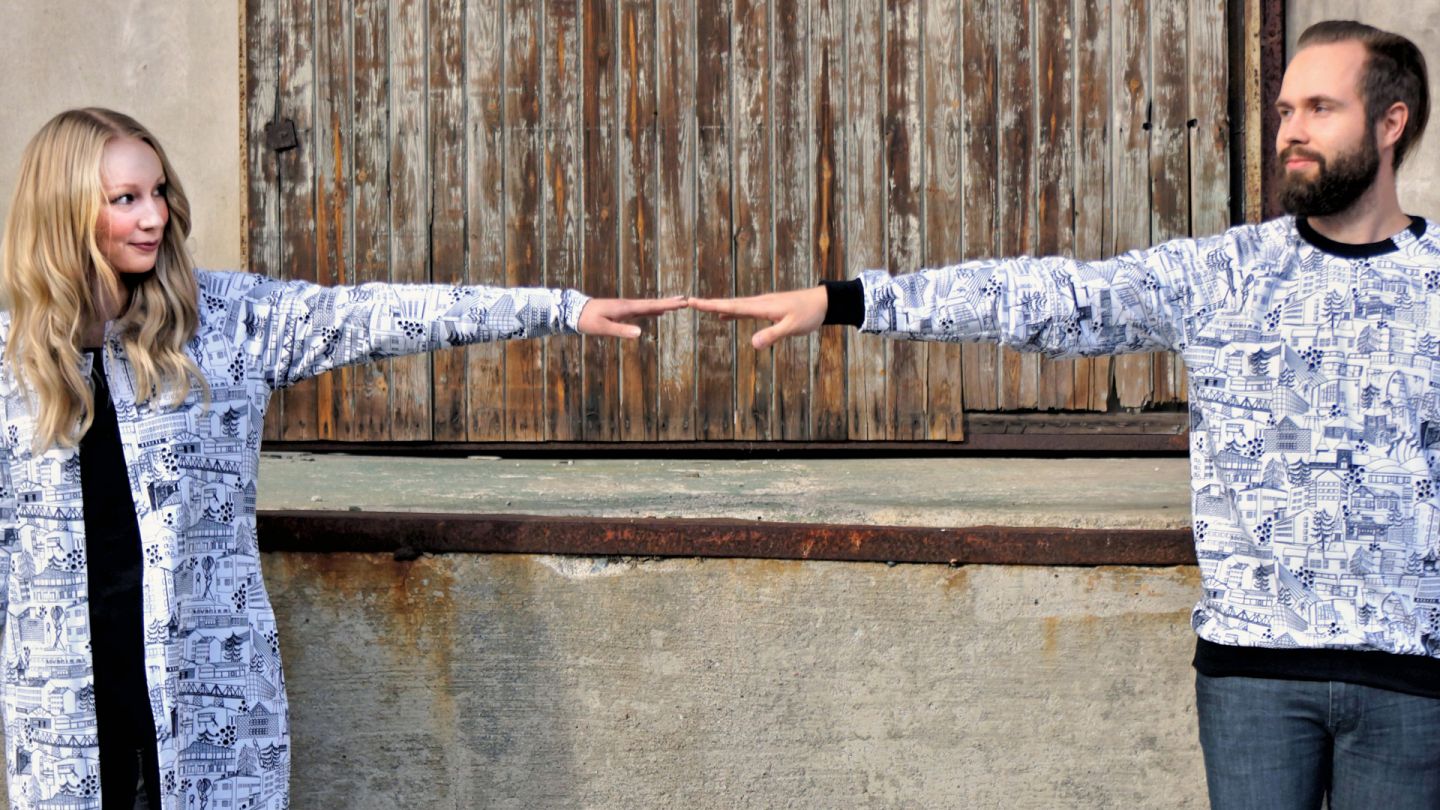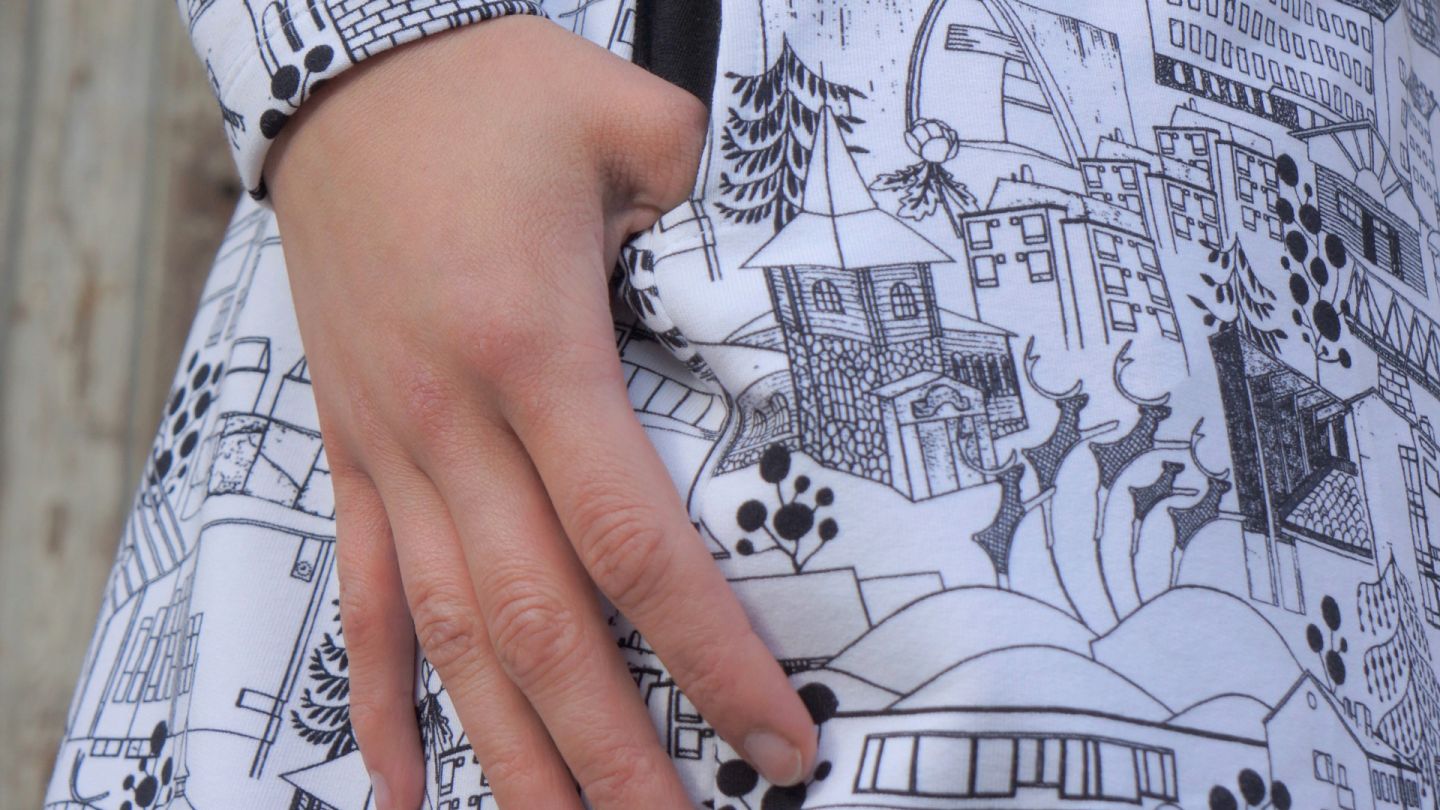 3. Get groovy the Arctic way
Men in Lapland used to be hunters and fishermen – and they still are. If you wanna look like a true eräjorma (nickname for a hardcore wilderness guy), a green hunting outfit that smells of smoke or an ice-fishing overall that stinks of gasoline is the way to go. A traditional puukko knife hanging from your leather belt is a must.  Never underestimate the warmth of long johns, be it summer or winter. Rubber boots and a fur hat are also guaranteed choices all year round, whether you're downtown or out in the forests of Salla. If you want to have something a lighter on your head in summer, choose a worn-out cap. This fashionable look is garnished with an unshaven beard.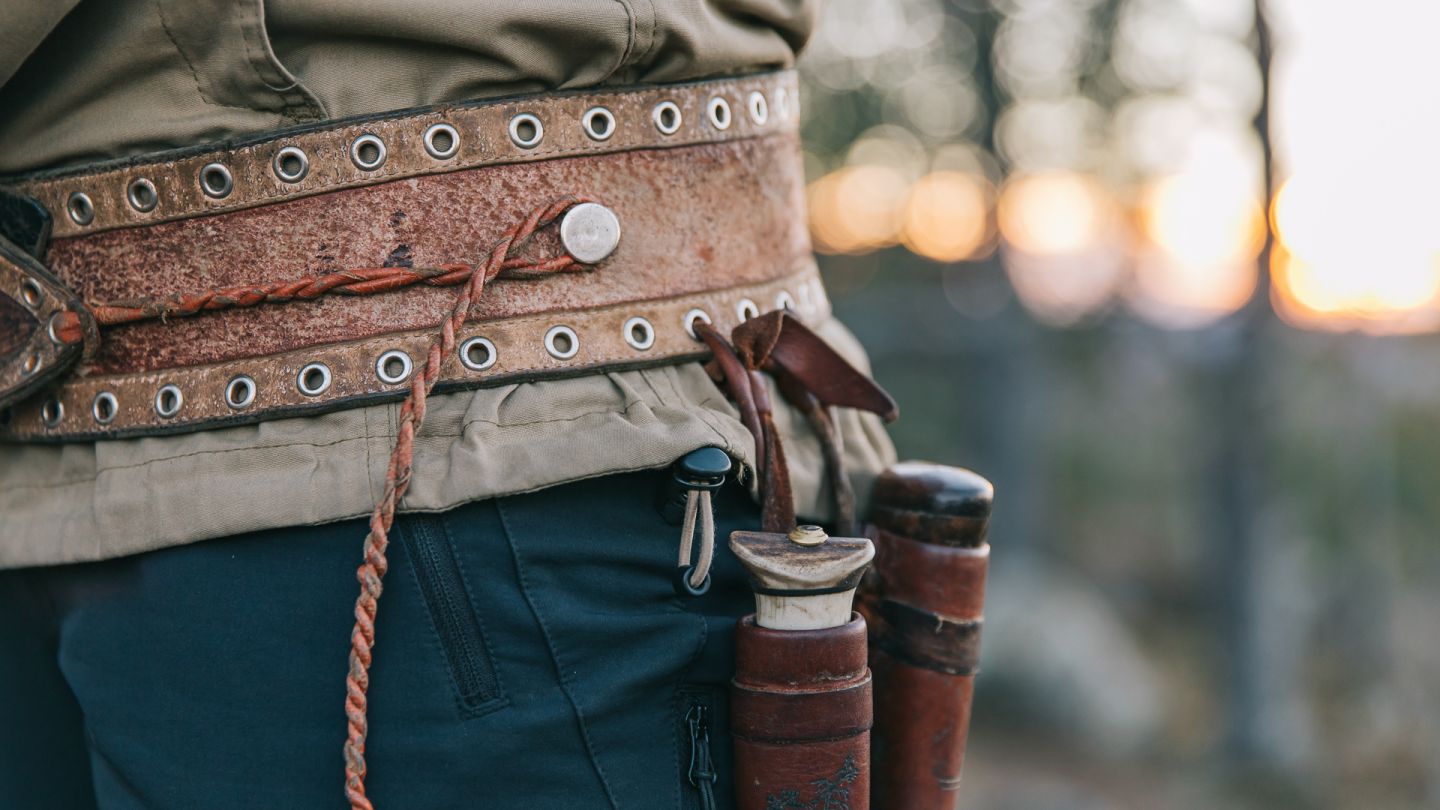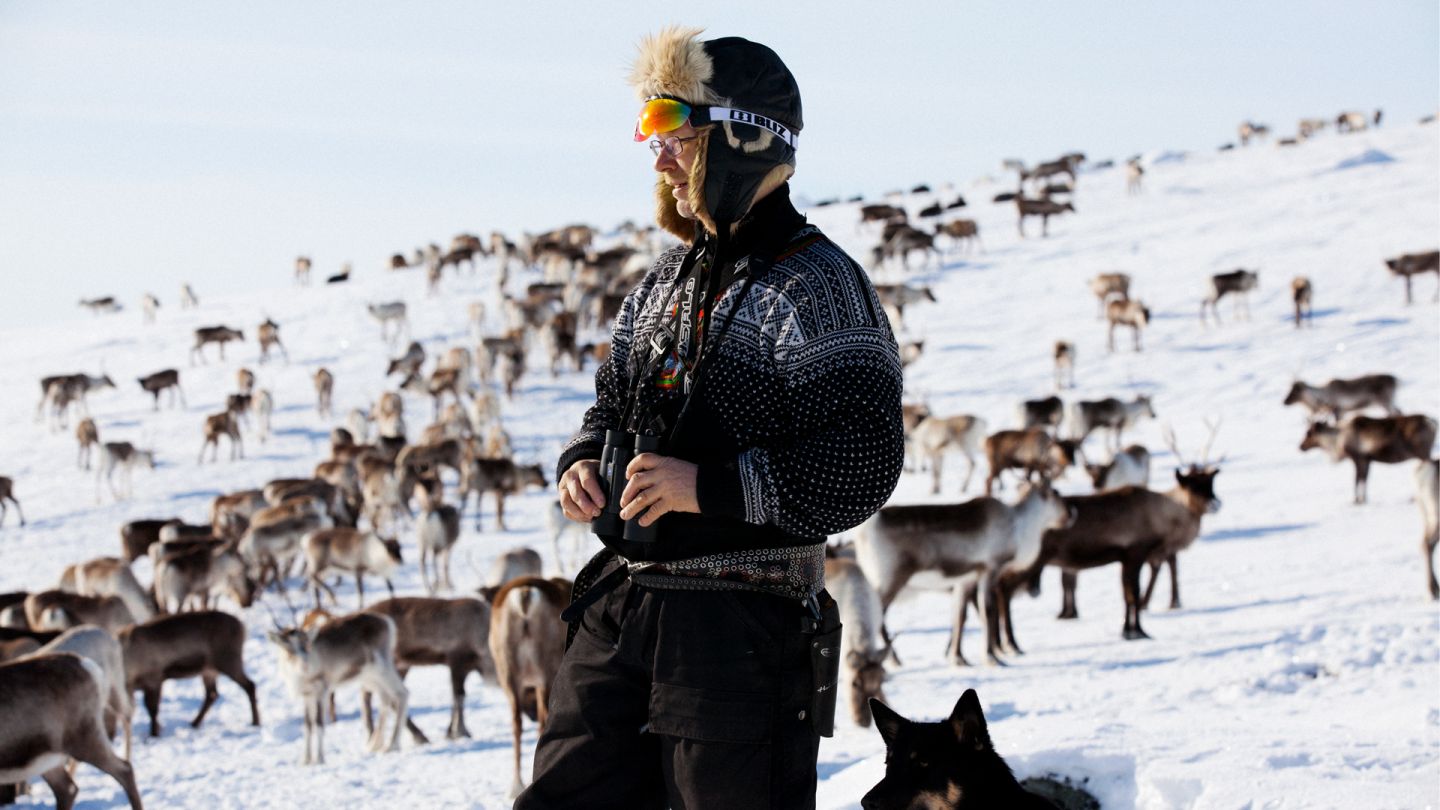 Photo by:
Mikko Ryhänen | Visit Finland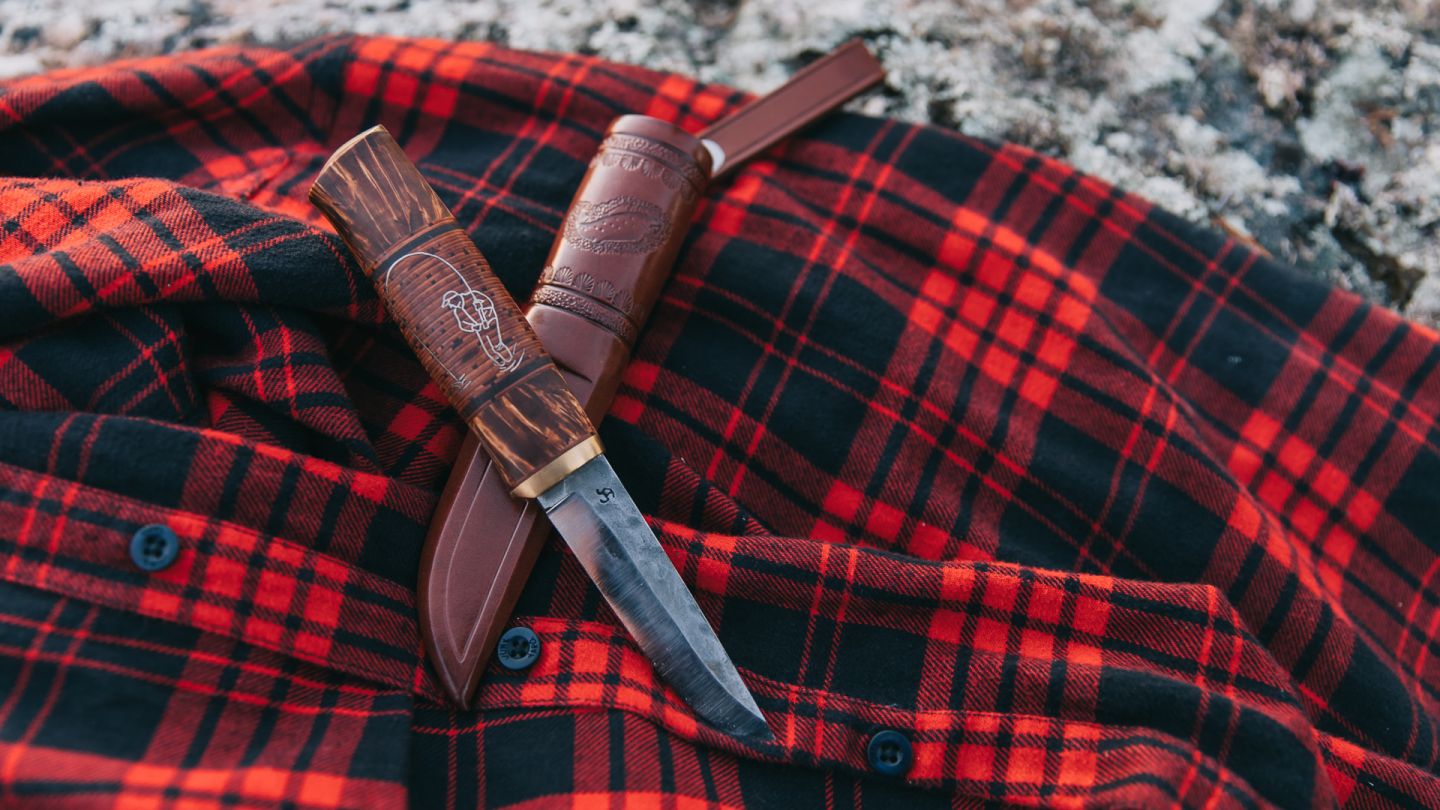 4. Get stylish with a luxury brand
If you are looking for something unique and exclusive from Lapland, the Finnish design brand Hálo is your choice. Hálo's unique prints and vibrant jacquards are inspired by phenomena of the Arctic nature such as the dance of the Northern Lights, various shades of fall foliage, and the delicate light of the Midnight Sun. Hálo also has exclusive rights to painter Reidar Särestöniemi's colorful art in their collections. Every piece of the Hálo collection has a story to tell. Which one speaks to you?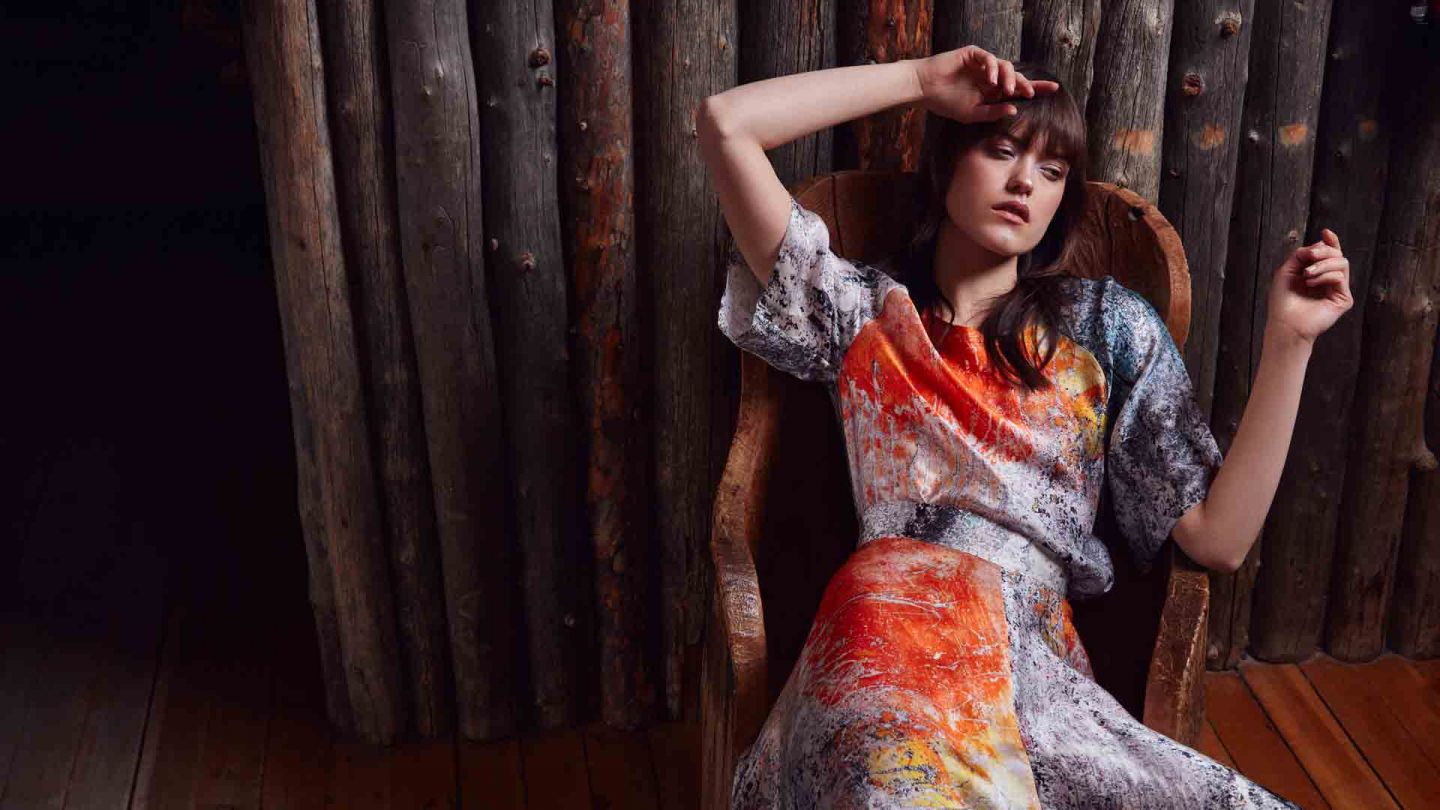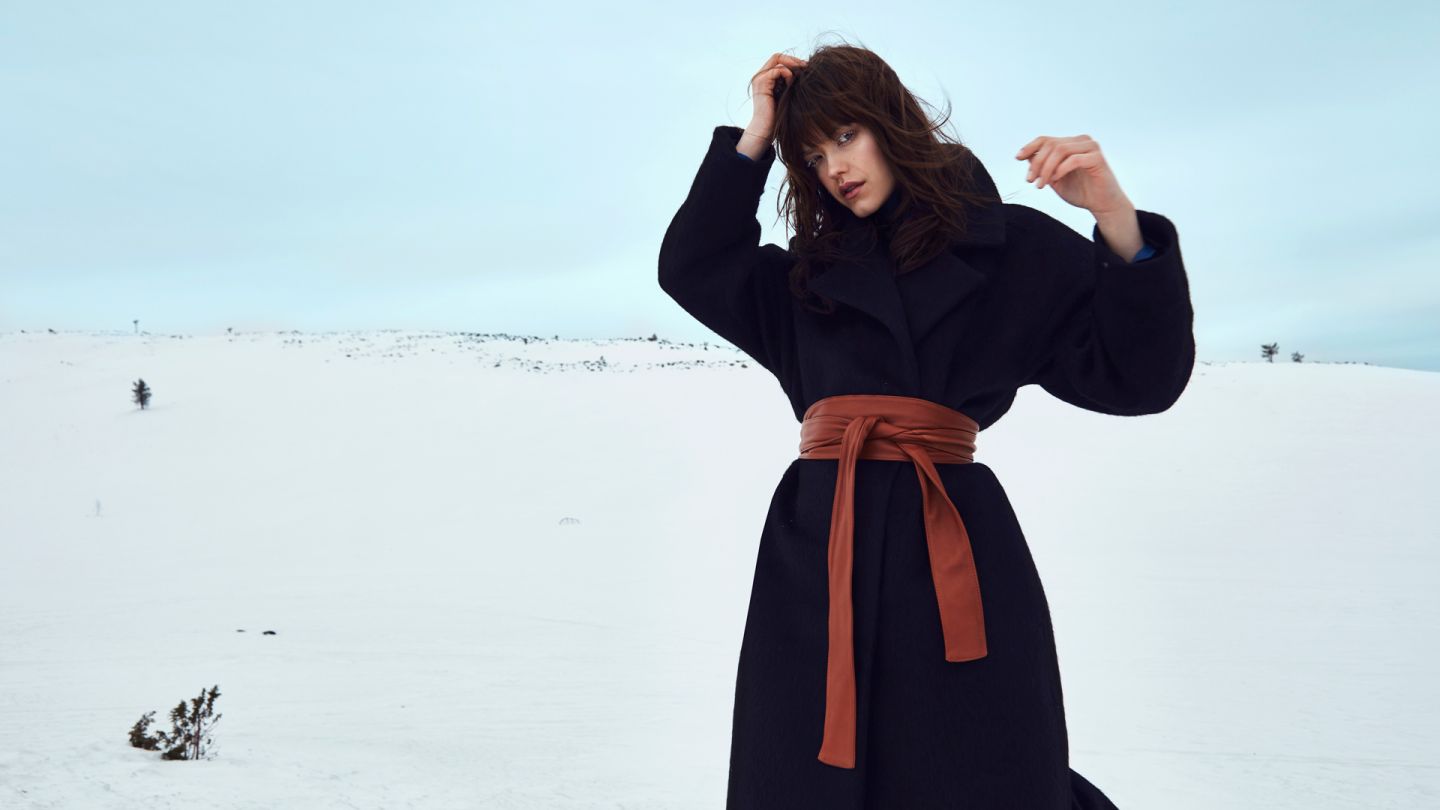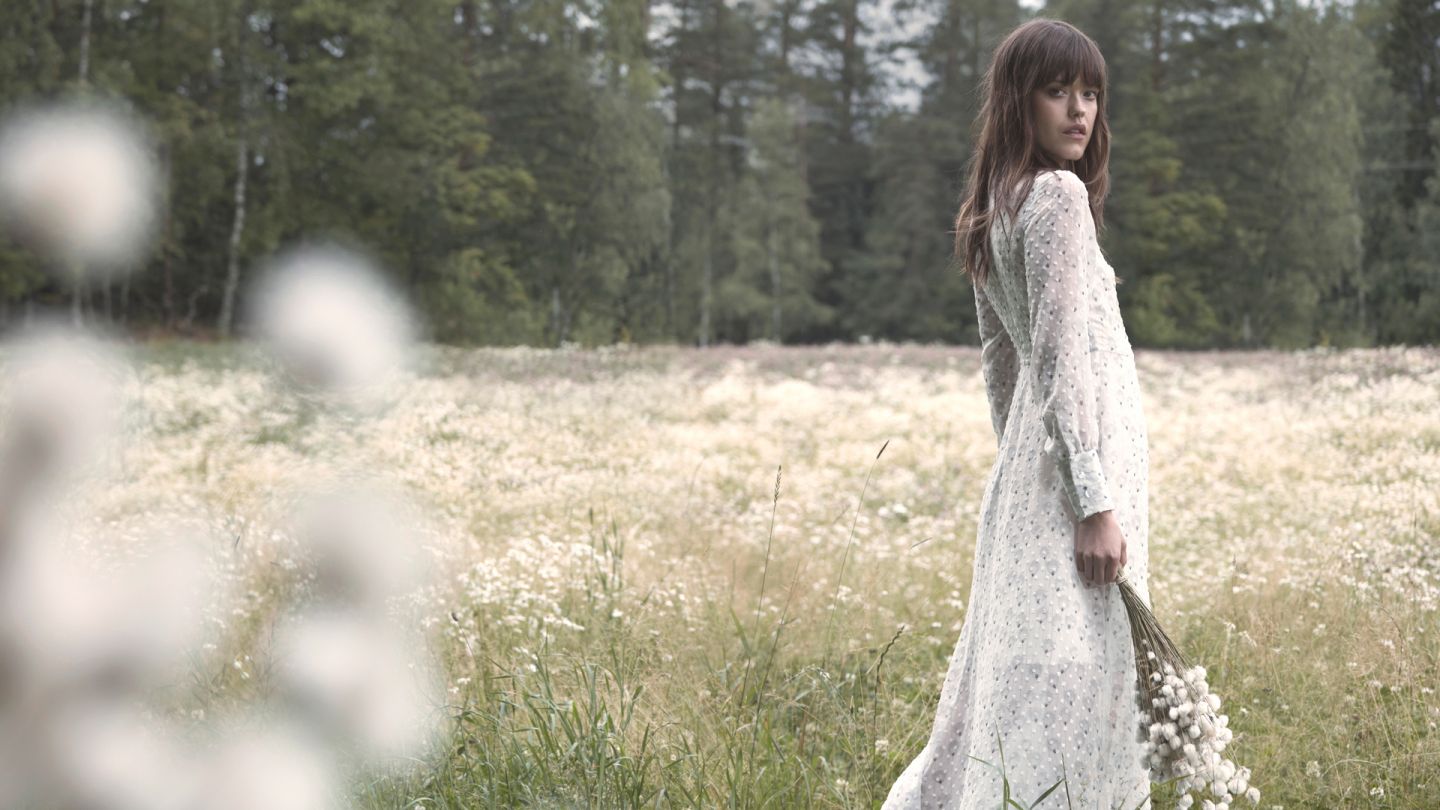 5. Walk in beak boots / traditional leather shoes
Traditional beak boots, lapikkaat, are today's hottest hit. They are traditionally handmade of leather, and even the sole is attached with wooden sticks instead of nails. You can also find modern versions made of wool felt and a rubber sole. Traditional shoe grass is nowadays replaced with a thick woolen sock. It helps the shoe to take shape according to your foot and works as a nice insulation: in winter, your feet stay warm, in summer, they don't sweat. In beak boots, you're always in style, be it working in the office or partying on the slopes of Ruka-Kuusamo.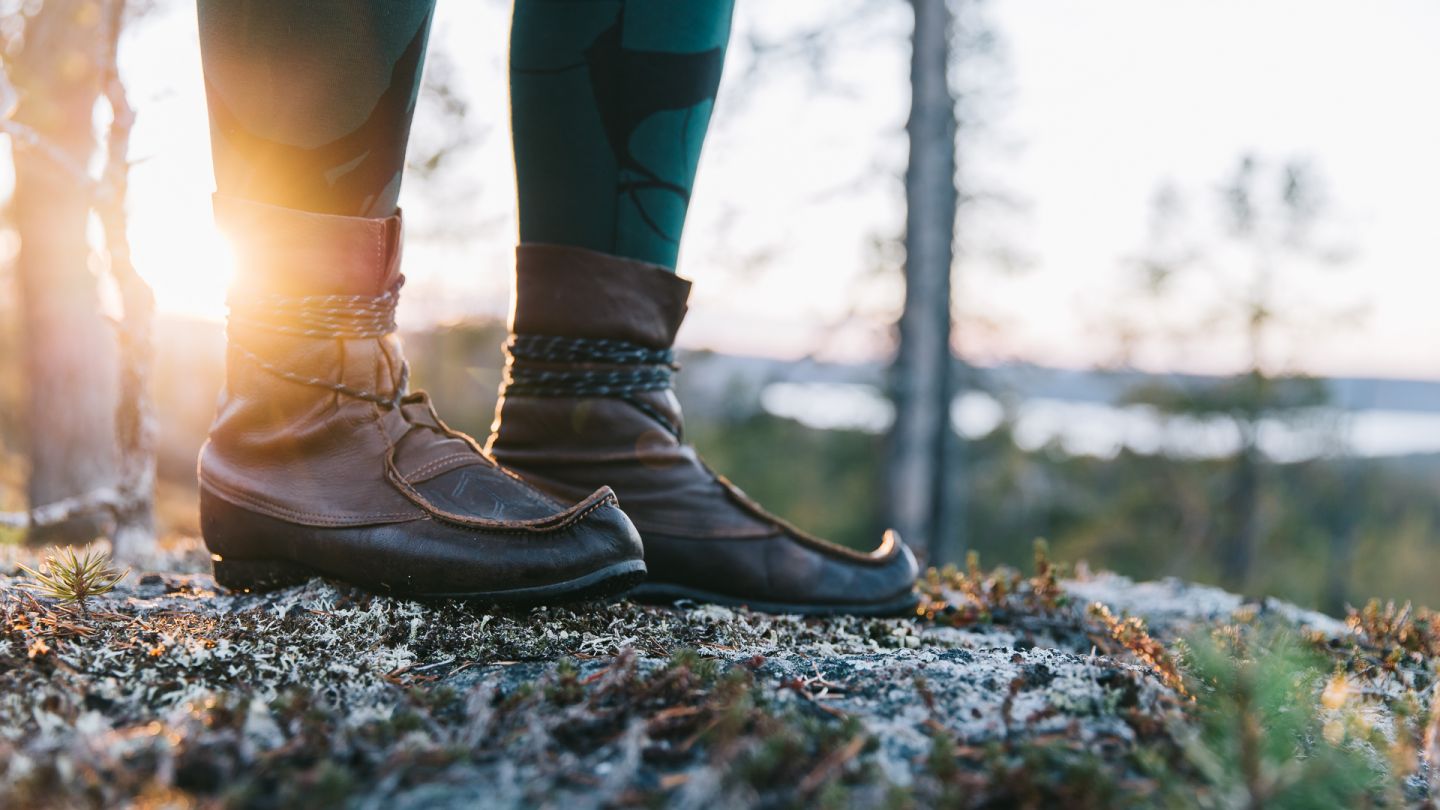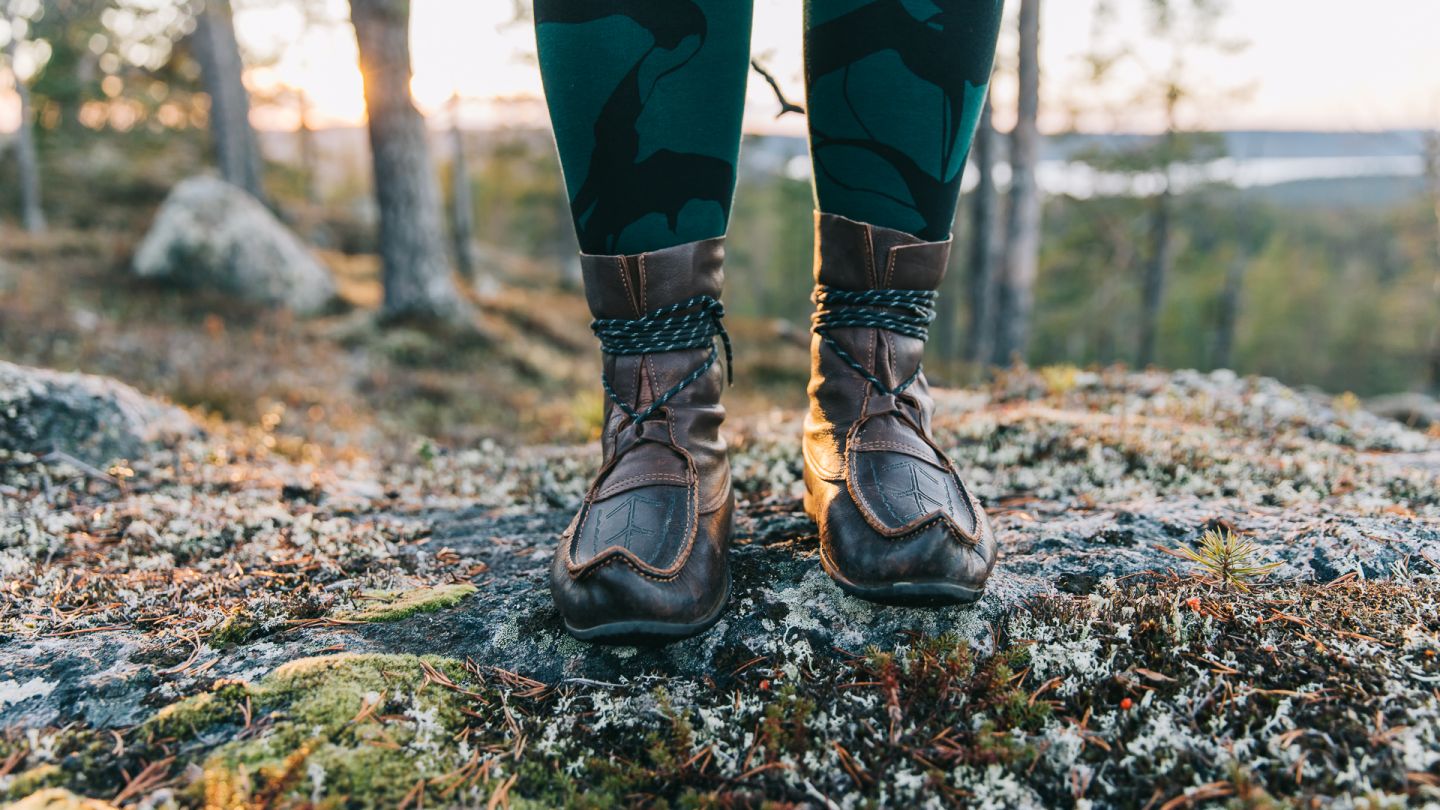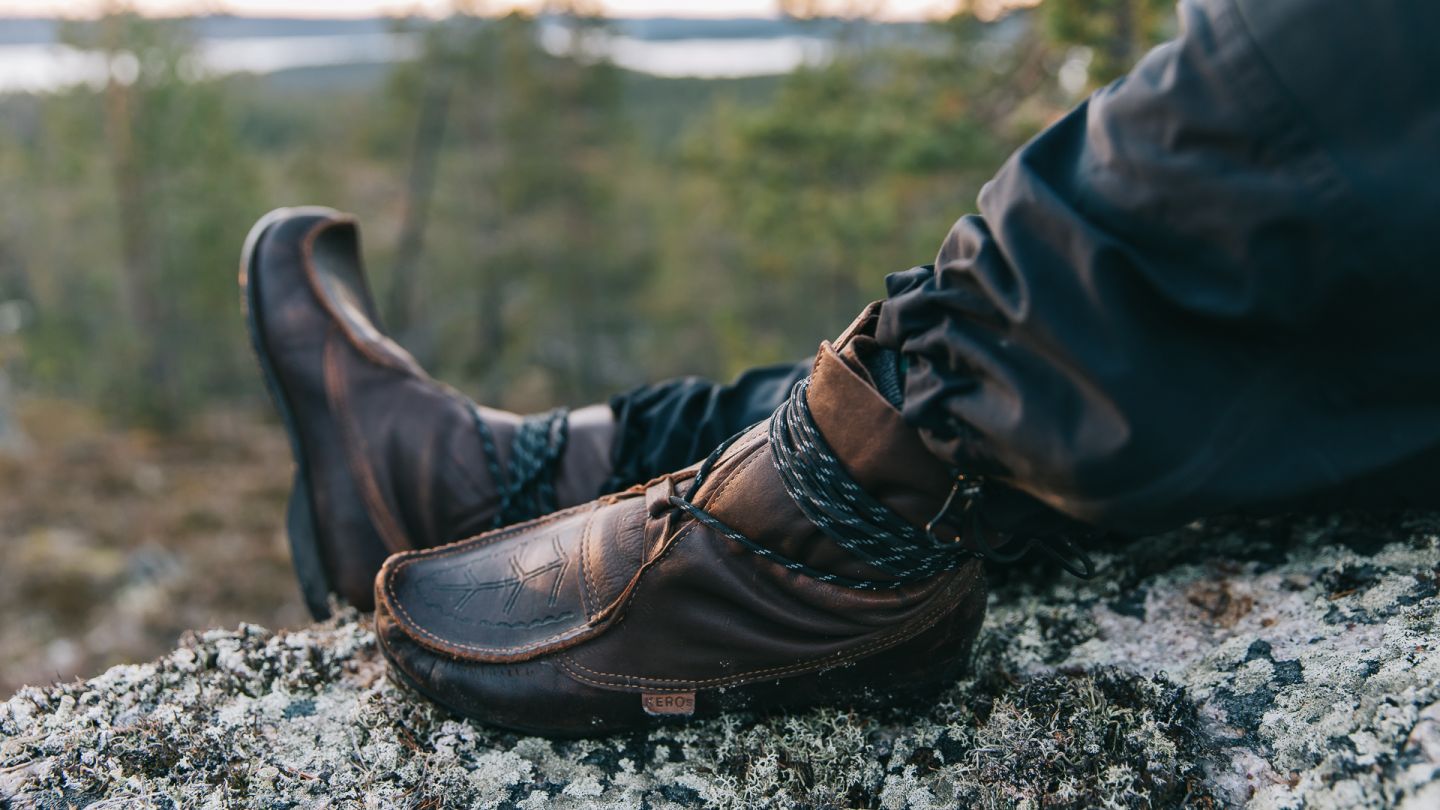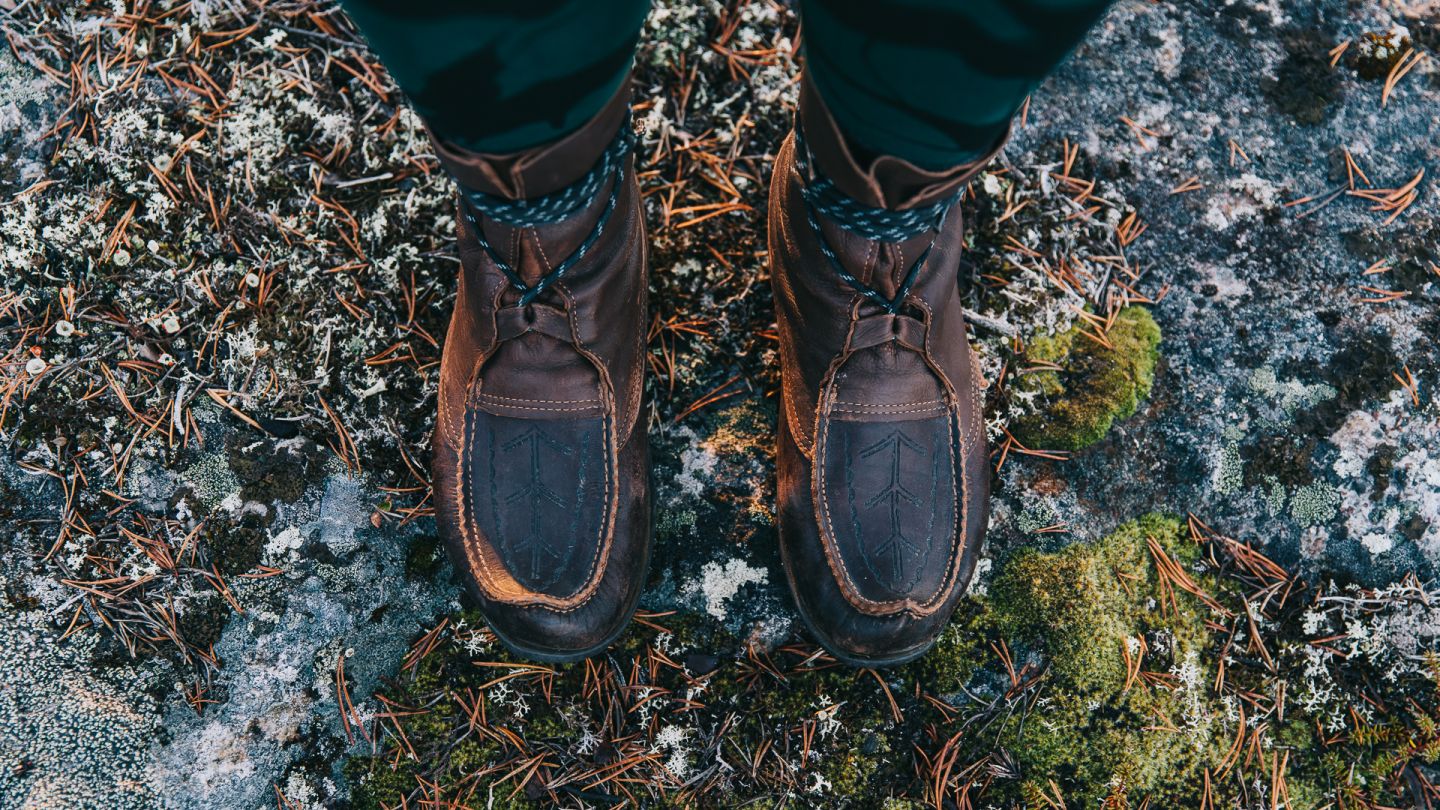 6. Stand out with Sámi design
Looking for accessories to stand out from the crowd? Check out the belts and purses of Ságat by Seija Ranttila, a designer with Sámi background. The Ságat (Stories in English) collection is inspired by the traditional Sámi artwork, duodji,  spiced up with a modern twist. If you can't decide which color to take, cranberry red is as Sámi as it gets.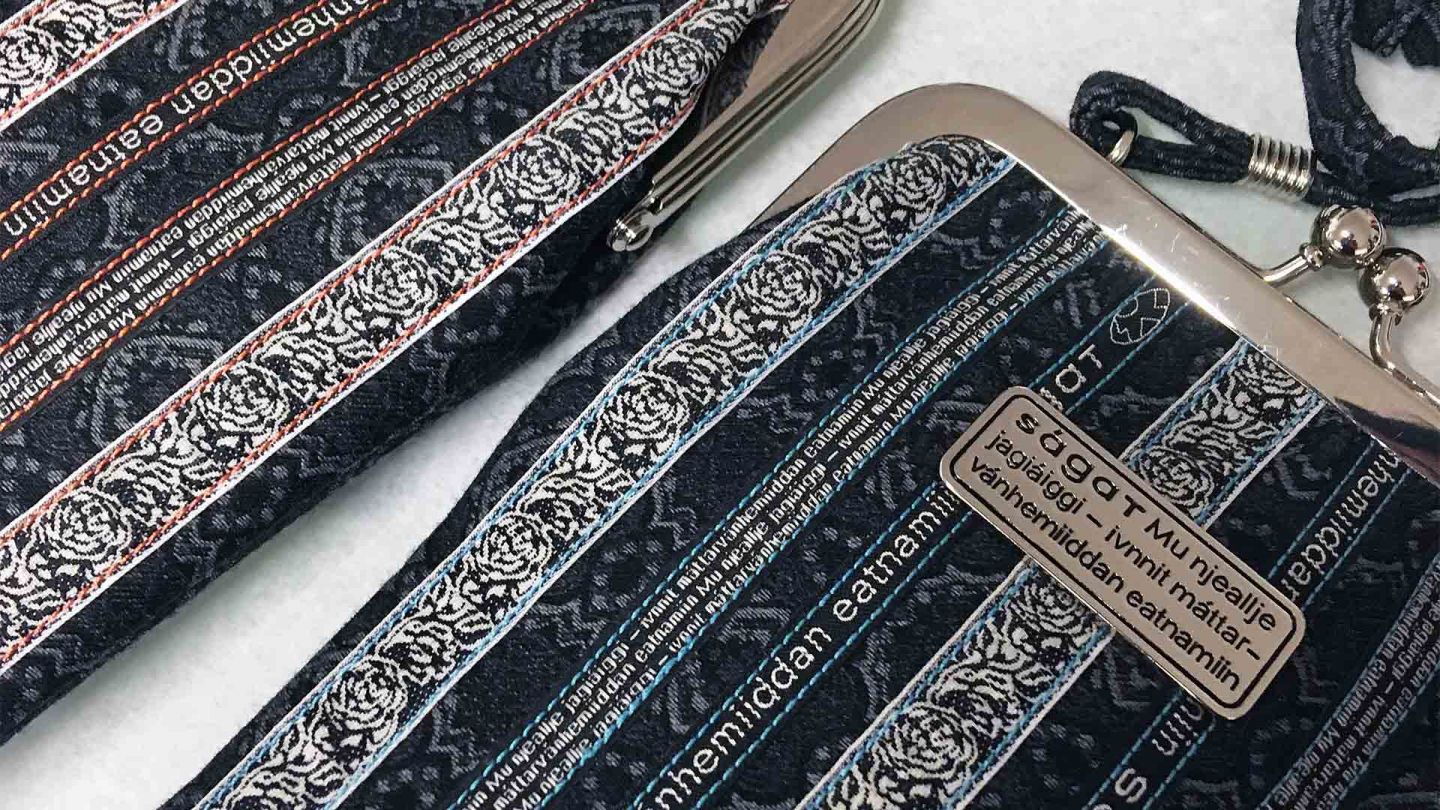 7. Wear layers
The secret of surviving the Arctic winter is to wear layers. A base layer keeps the skin dry. It should be a fairly tight fit. Silk, wool and synthetic fibers are all good options. The mid-layer, such as a pullover or a fleece, provides warmth. The shell layer protects you from wind and rain. A down jacket keeps you warm, even in the lowest temperatures. For a rainy day, you need something a bit more waterproof. Don't forget that you can wear layers on your hands and feet, too. You can have wool or silk gloves under your mittens, and a couple socks per feet, assuming your shoes are big enough. Most importantly, wear a hat. Running around without a hat in winter is a guaranteed way to get the locals staring at you—and maybe catch a cold.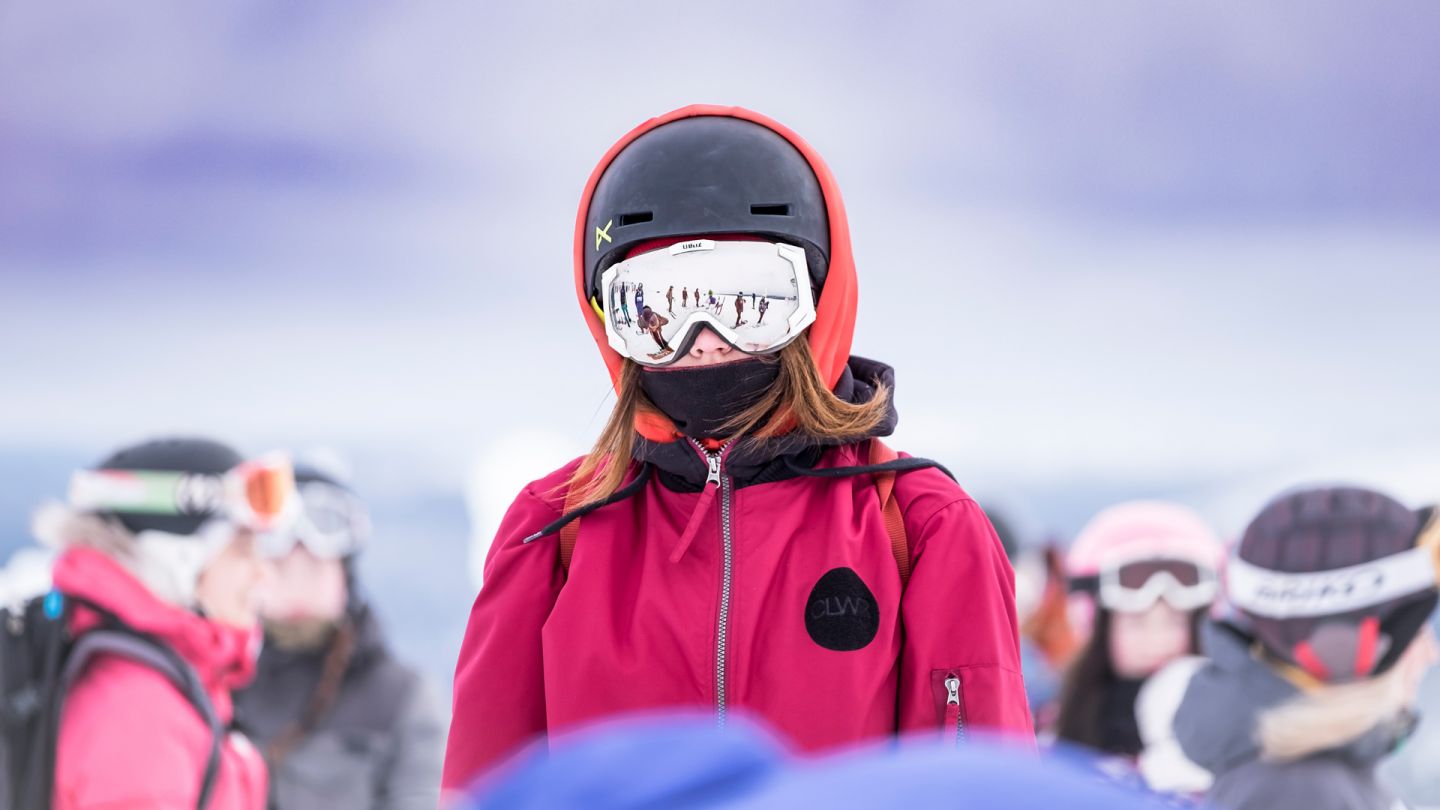 Photo by:
Juha Kauppinen | Lapland Material Bank
8. Finish your look with Arctic jewels
What happens when you take sterling silver and gold panned from Inari's Lemmenjoki River and combine dwarf birch, a mountain avens and a gadfly? You get a unique piece of jewelry with a strong touch of delicate Arctic nature, hand-forged by Paarma Design. The jewels express the vulnerable Arctic environment, natural phenomena and local culture. True Arctic design!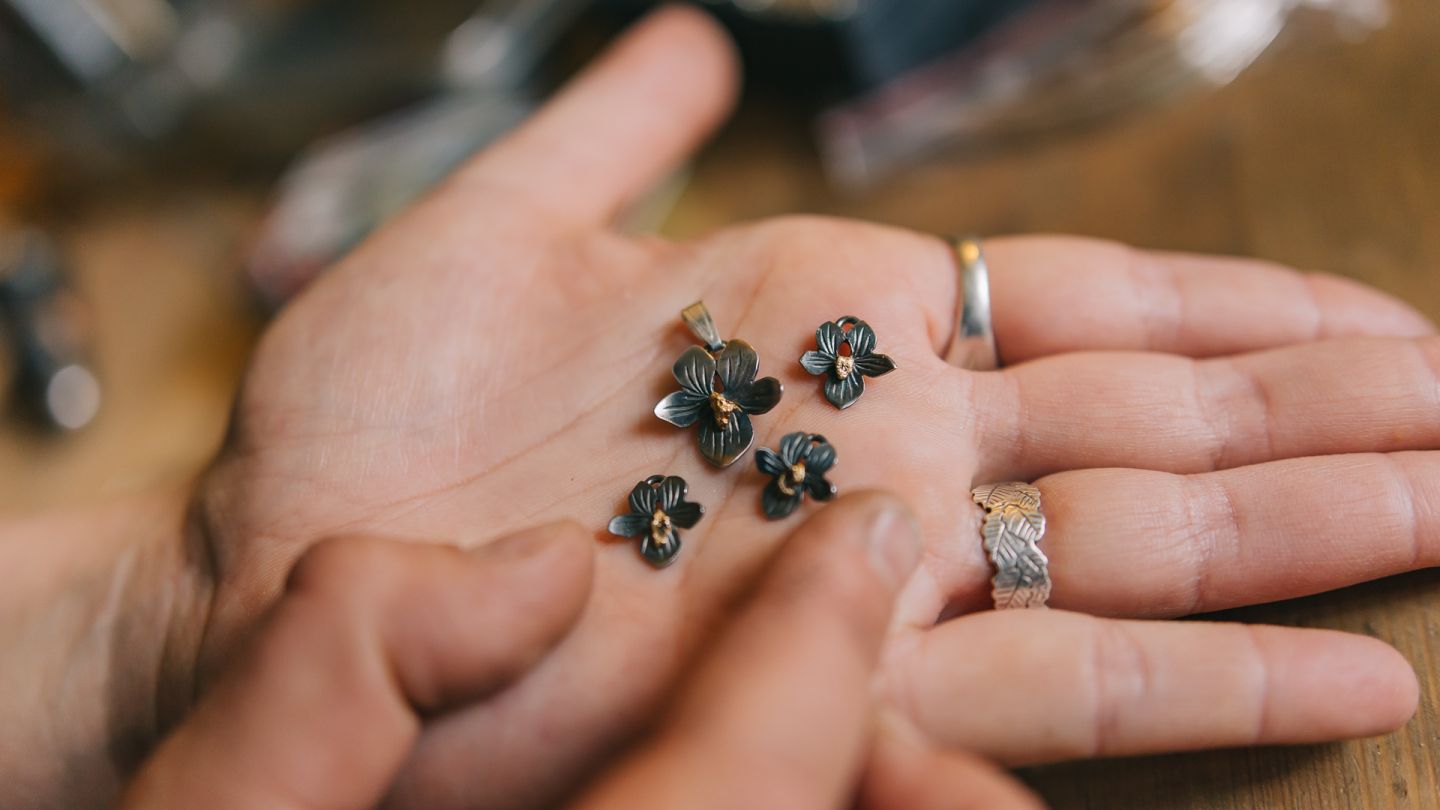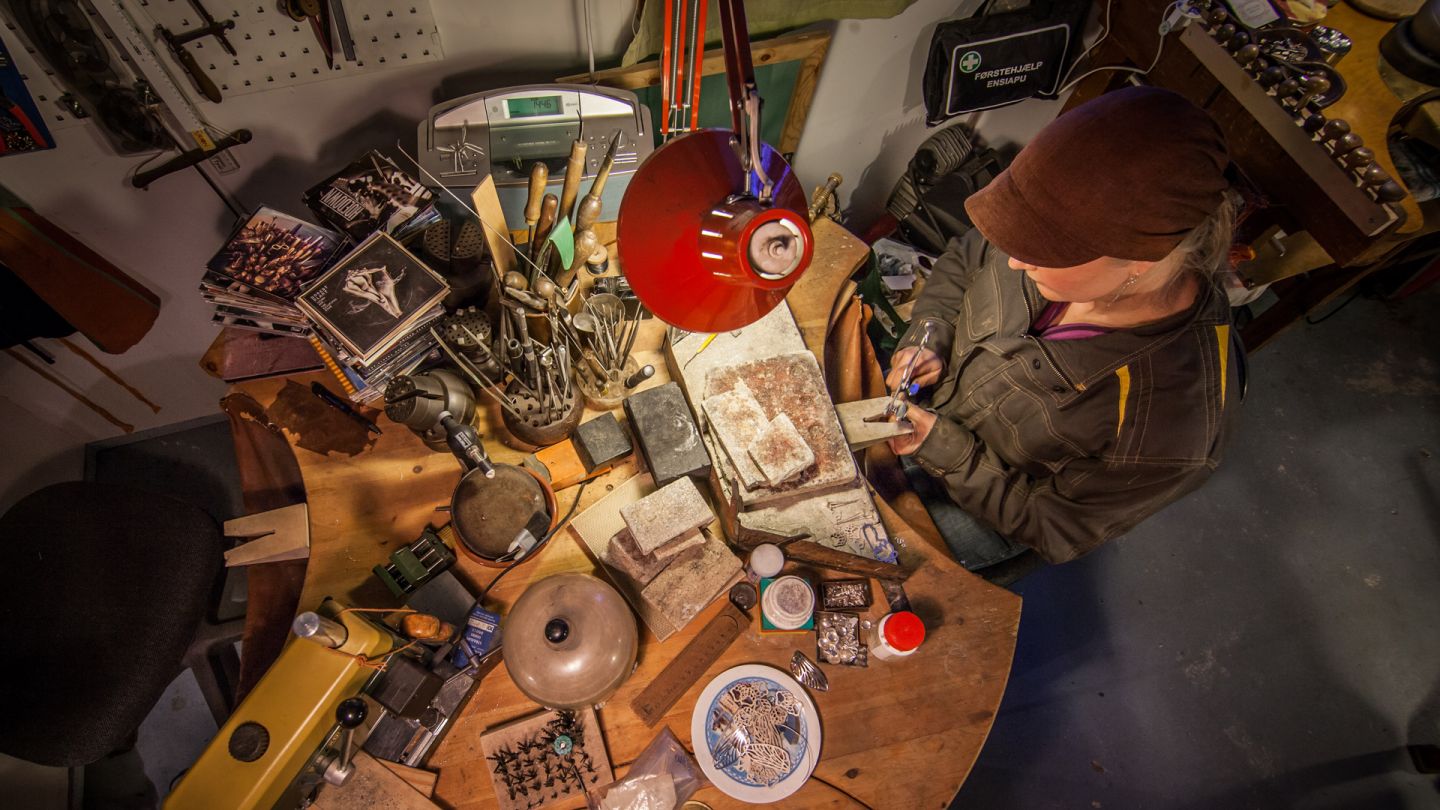 Bonus tip: Show off in snowmobile style
You don't have to be a snowmobile lover to wear snowmobile gear. Proper clothing for this winter sport is not only technical and functional but also stylish. That's why the enthusiasts wear the same clothes on and off the scooter. The traditional black has been replaced by various colors. If you happen to find a piece with neon colors from the 90s, stick to it as retro colors are the hottest of hot right now in the snowmobile scene.