Looking for more information on finding and capturing auroras? We've put together a handy guide to help you get the most out of your Northern Lights trip to Finnish Lapland.
If you come to northern Finland in mid-June, you might be surprised to learn there are no Northern Lights. There's not even nights anymore. To help you get the most out of your Northern Lights experience, here's a guide packed with tips from local guides and photographers on how you can find the firefoxes and take a killer photo or three.
When can you see auroras in Lapland?
Let's do a small test. Look out the window. If you're in the Arctic, and it's dark outside, you have a 50/50 or better chance of seeing the Northern Lights on any given night. The farther north you are, the more likely you are to see the whirling whorls with you own eyes. In other words, autumn and winter are the best times to see the auroras.
Of course, the Northern Lights are like the weather … in fact, they are weather, sent to us by the sun. Predicting auroras is more a science than a guessing game, but there's never any guarantee, no matter where you are or when you visit Lapland in winter.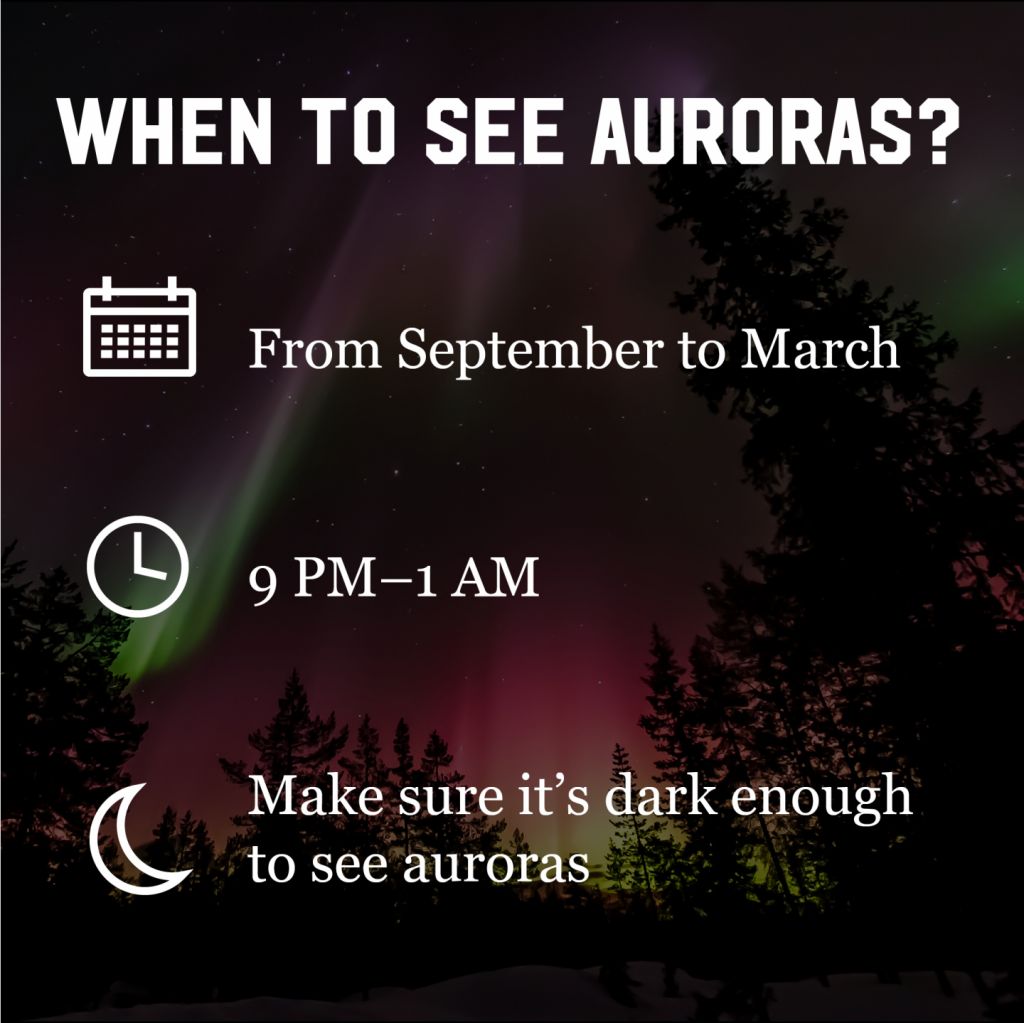 Dark Skies, Crossed Fingers
The best months to see the Northern Lights are usually September and March, when there's around 12 hours of day and night. However, your chances of seeing auroras is still pretty good in between, as winter in Lapland is full of starry skies and long nights.
Make sure you bring some coffee, if you're an early bird, as the best time of night to see them is generally between 9pm and 1am, though they are often witnessed at all hours. The only necessary ingredients are Arctic locales, dark skies and a little luck. Aurora guides will often take you out to a secluded spot, where you can enjoy the winter night, a campfire, and a cup of coffee or six while you wait.
How can I get an aurora forecast? 
Aurora forecasts are a popular way to keep tabs on those slithery specters. There are many websites and tracking services like Aurora Alert that let you follow the auroras. Keep in mind, however, they become much less accurate the farther you forecast.
Finland also offers aurora alert services, and many hotels and most glass igloos also offer personalized aurora alerts, so you don't have to worry about sleeping away while the auroras dance overhead.
Photo by:
Visit Rovaniemi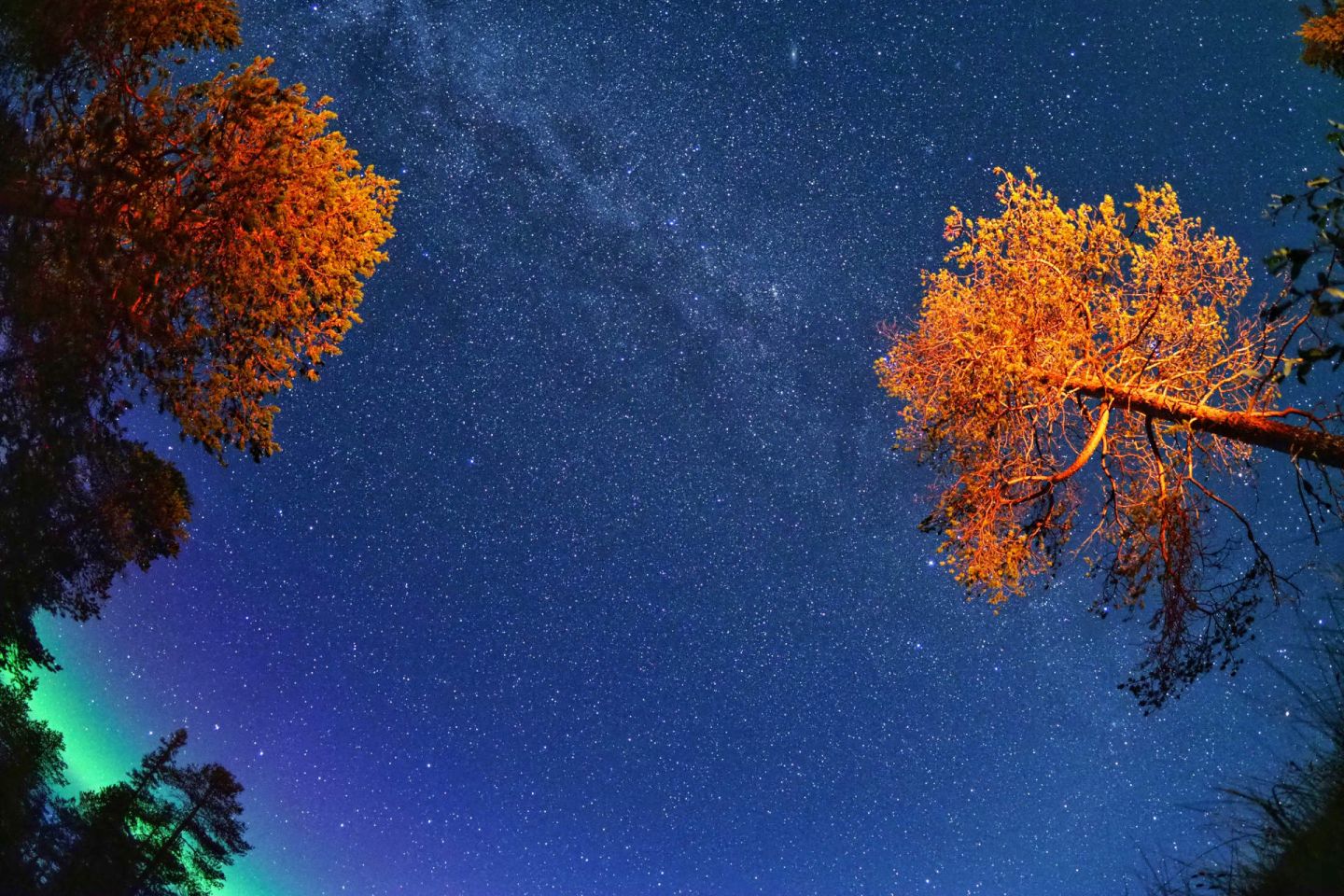 Photo by:
Simo Vilhunen | Ruka-Kuusamo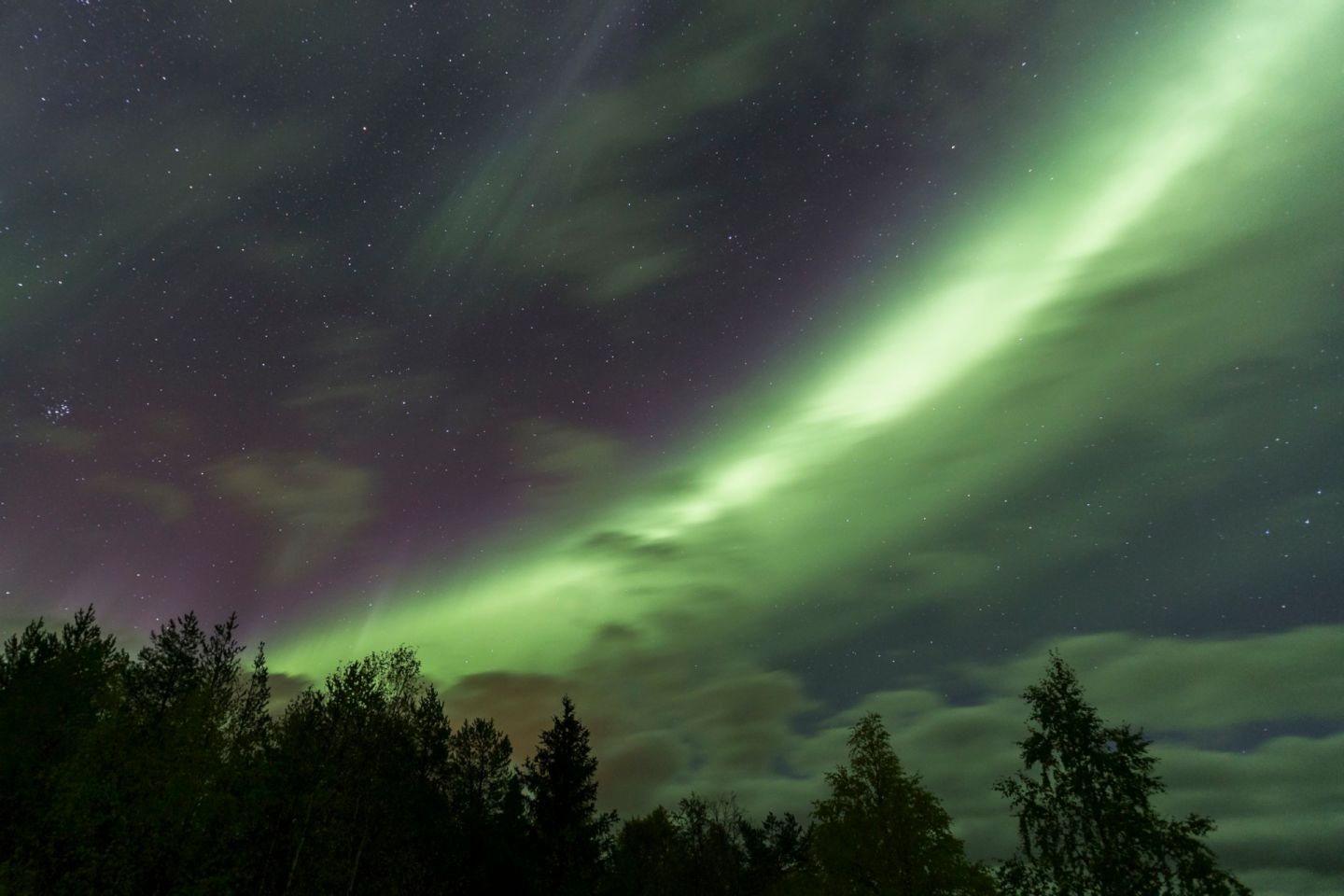 Photo by:
Marko Junttila | Visit Ranua
How do I prepare for an aurora hunt?
Sometimes you can just grab your camera and head outside. However, for most of the year, hunting auroras isn't quite so simple. Winters in northern Finland range from mild, when the temperature drops just below zero, and the snow is wet and crunchy, to -40°C, when your eyelashes freeze shut, and your lips chap just from the thought of going outside.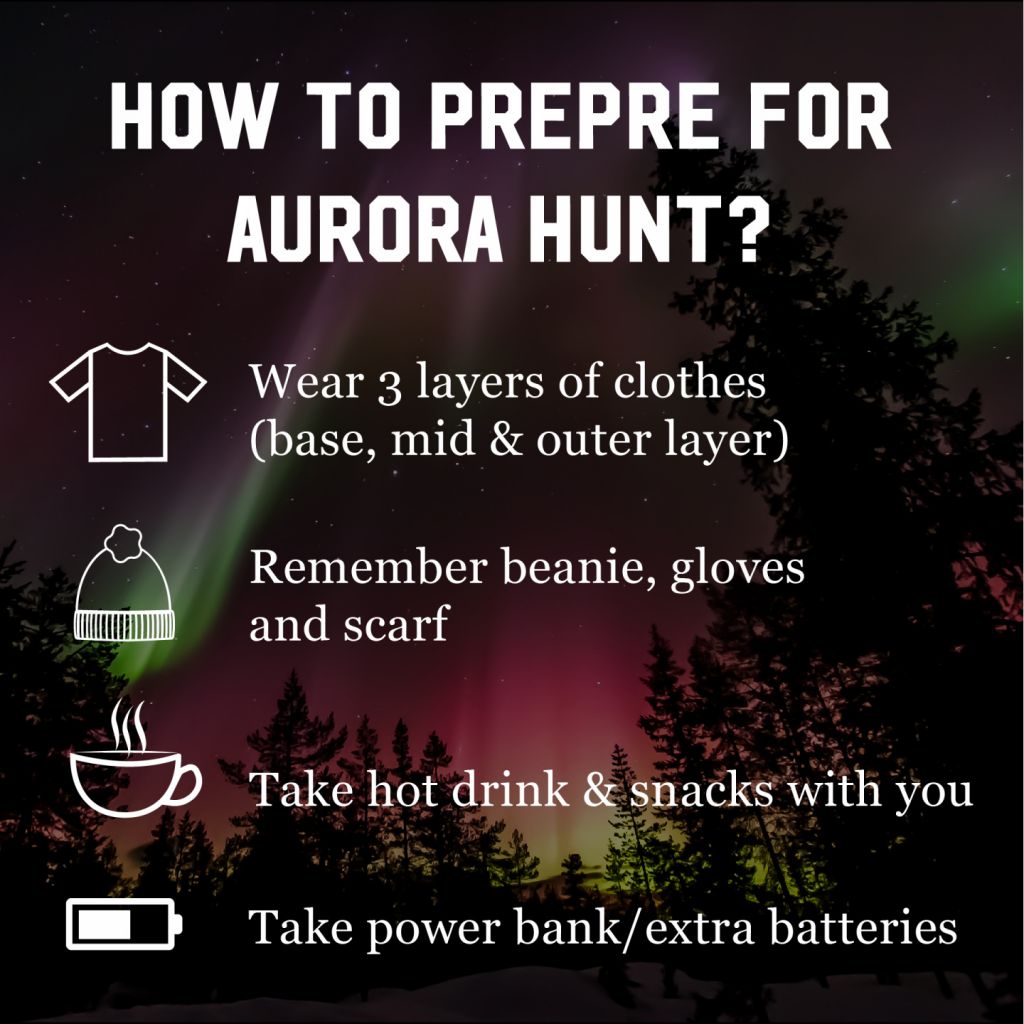 Prep is key
Dress in layers, bring food & water, flashlights, cellphones, hand warmers & use the buddy system. Check our tips to keep warm by dressing right, and read the Aurora Hunter checklists to keep safe & capture dreamy photos.
How can I photograph auroras in Lapland?
Capturing the Northern Lights for that perfect Instagram post is a challenge, but it's one that many in Lapland have risen to meet. There are numerous recommendations and details you should consider. Check out our Aurora Hunter checklist to help you prepare for the big night.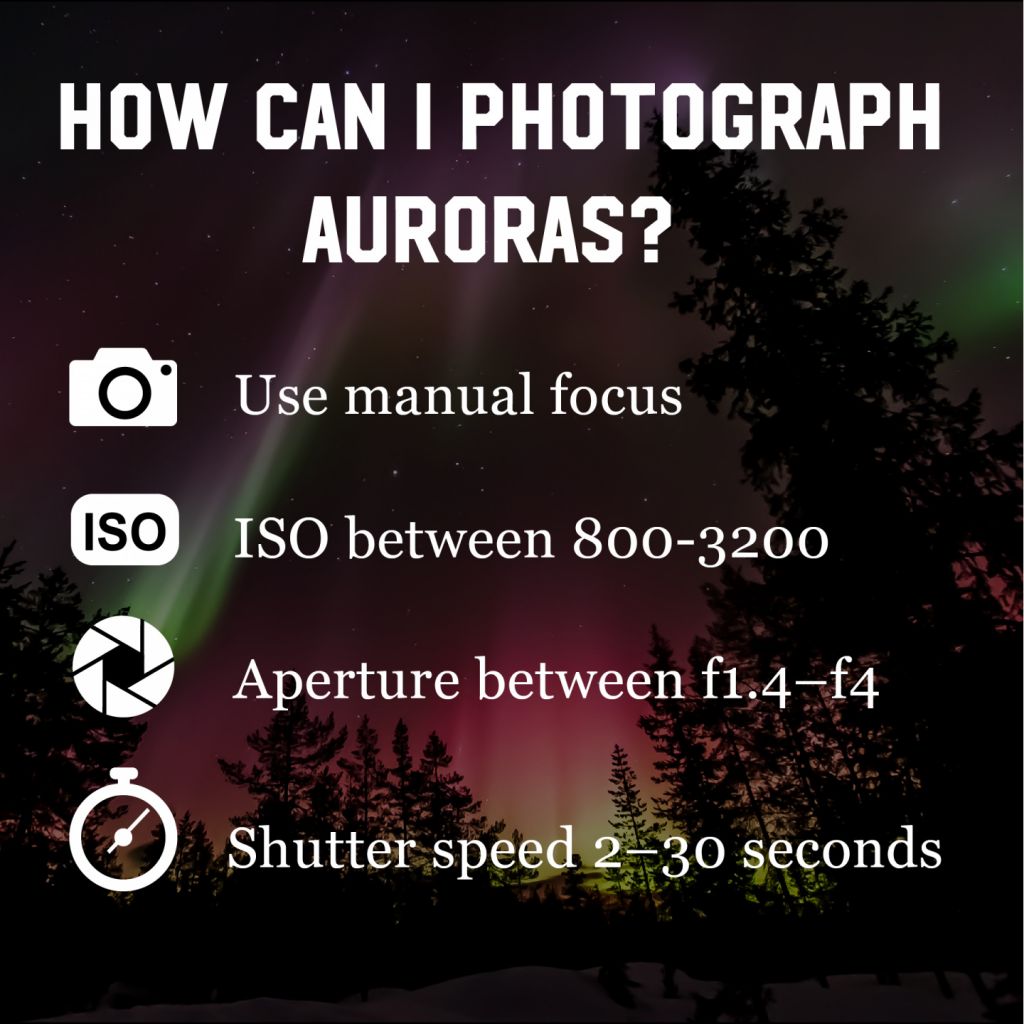 #darkskies
The easiest way is to go on an aurora safari with an experienced local guide. Many are photographers who can help you get the most out of your camera, whether it's an expensive DSLR or even your phone.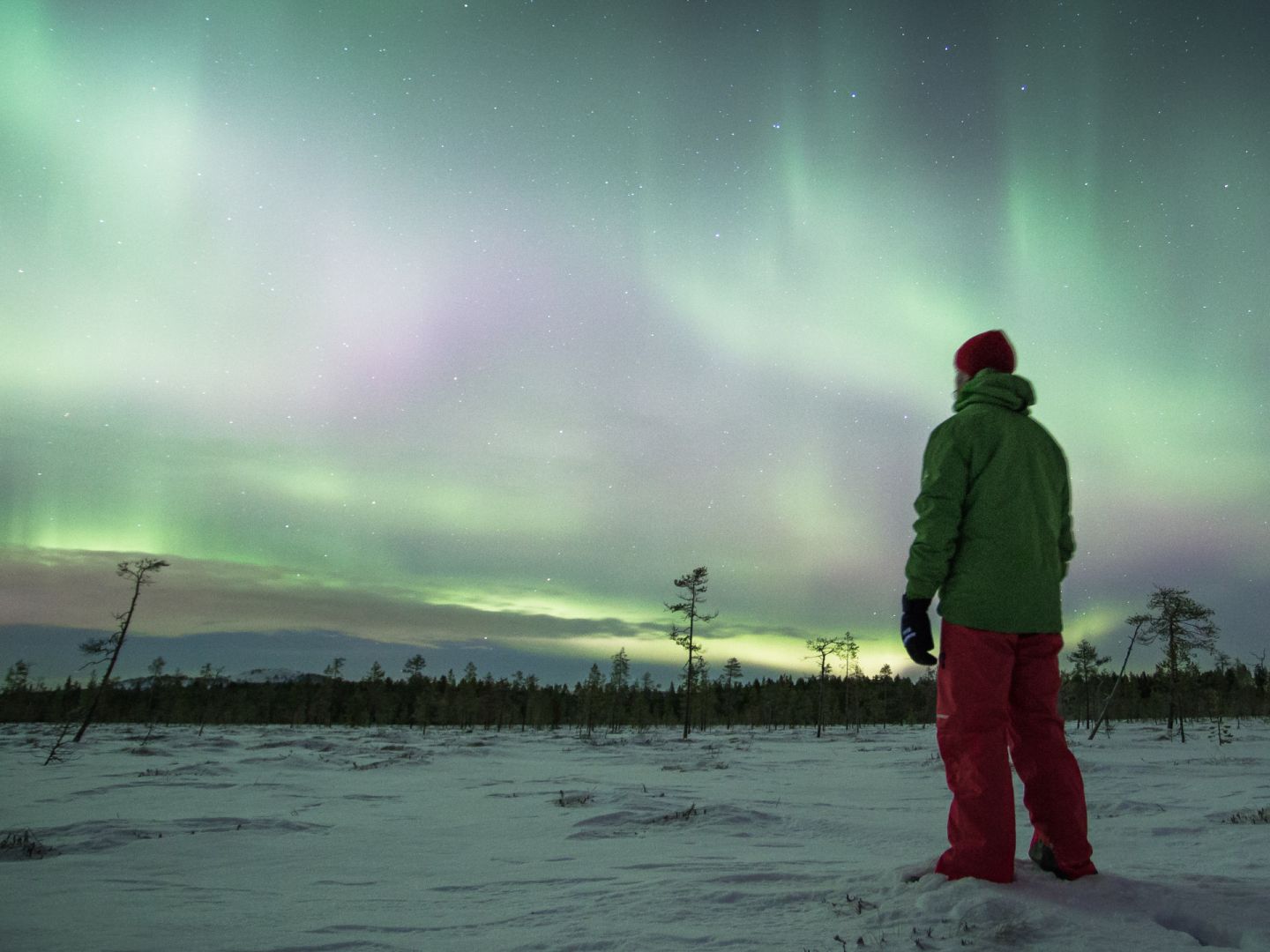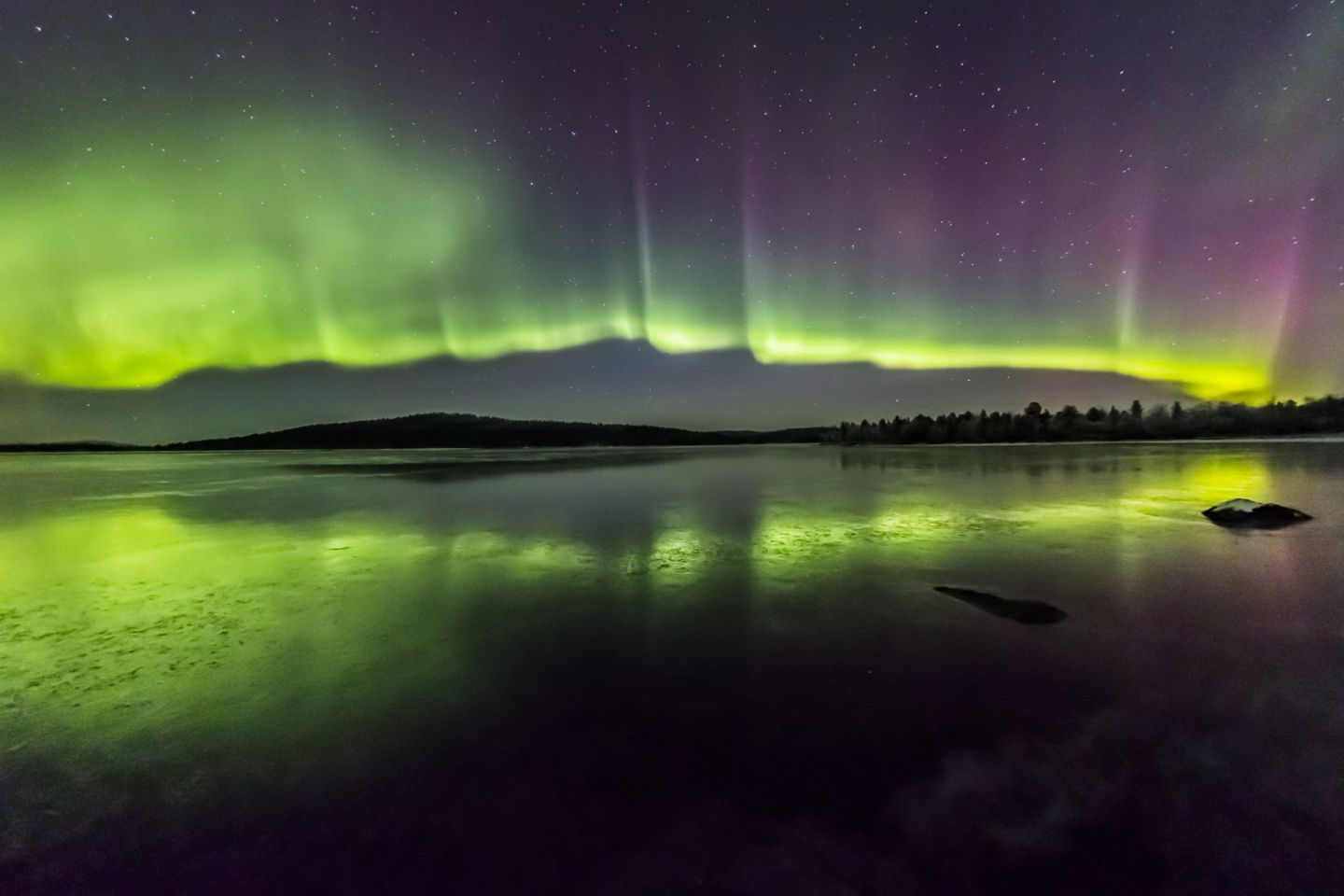 Photo by:
Pertti Turunen | Inari-Saariselkä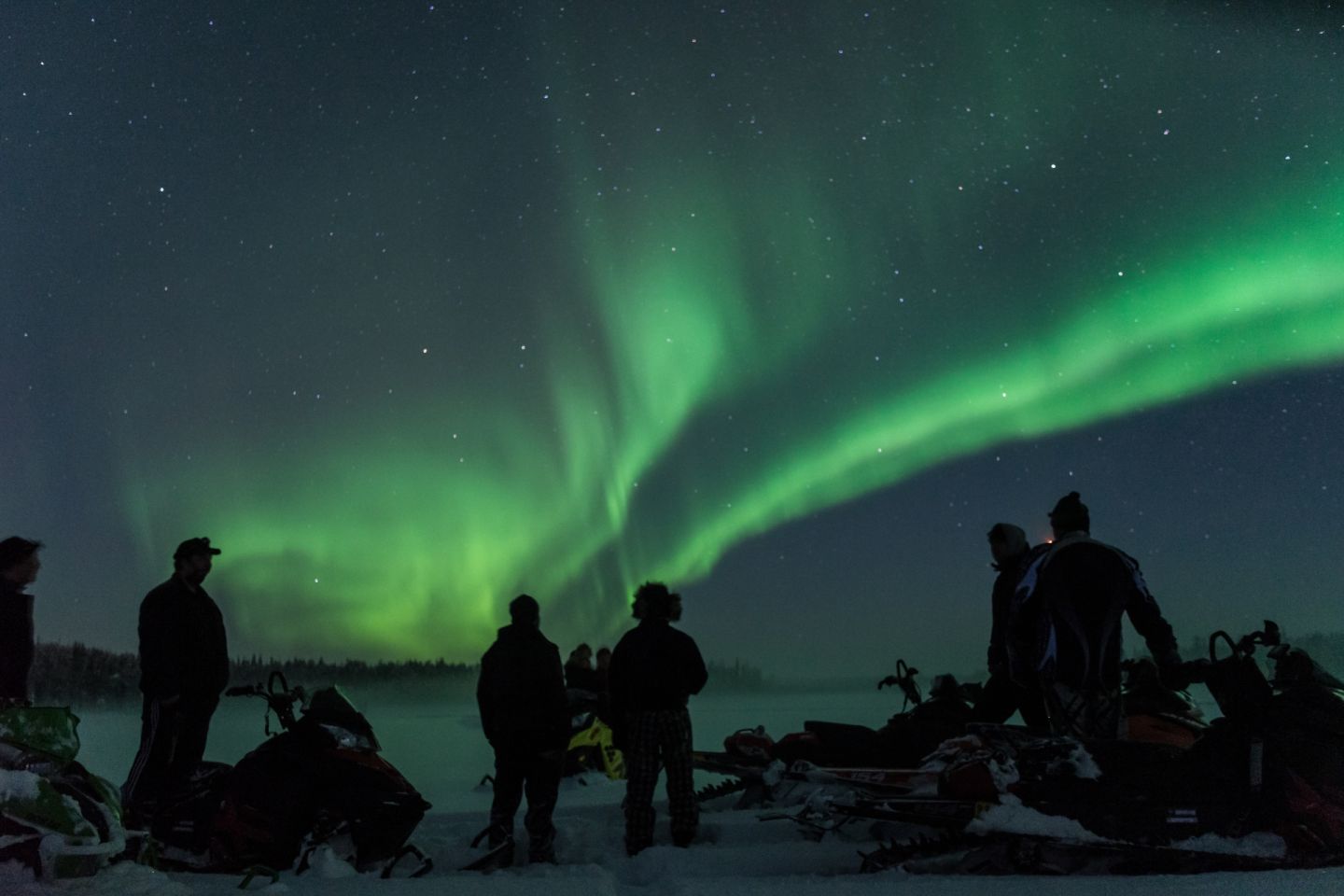 Photo by:
Arctic Circle Safaris | Visit Salla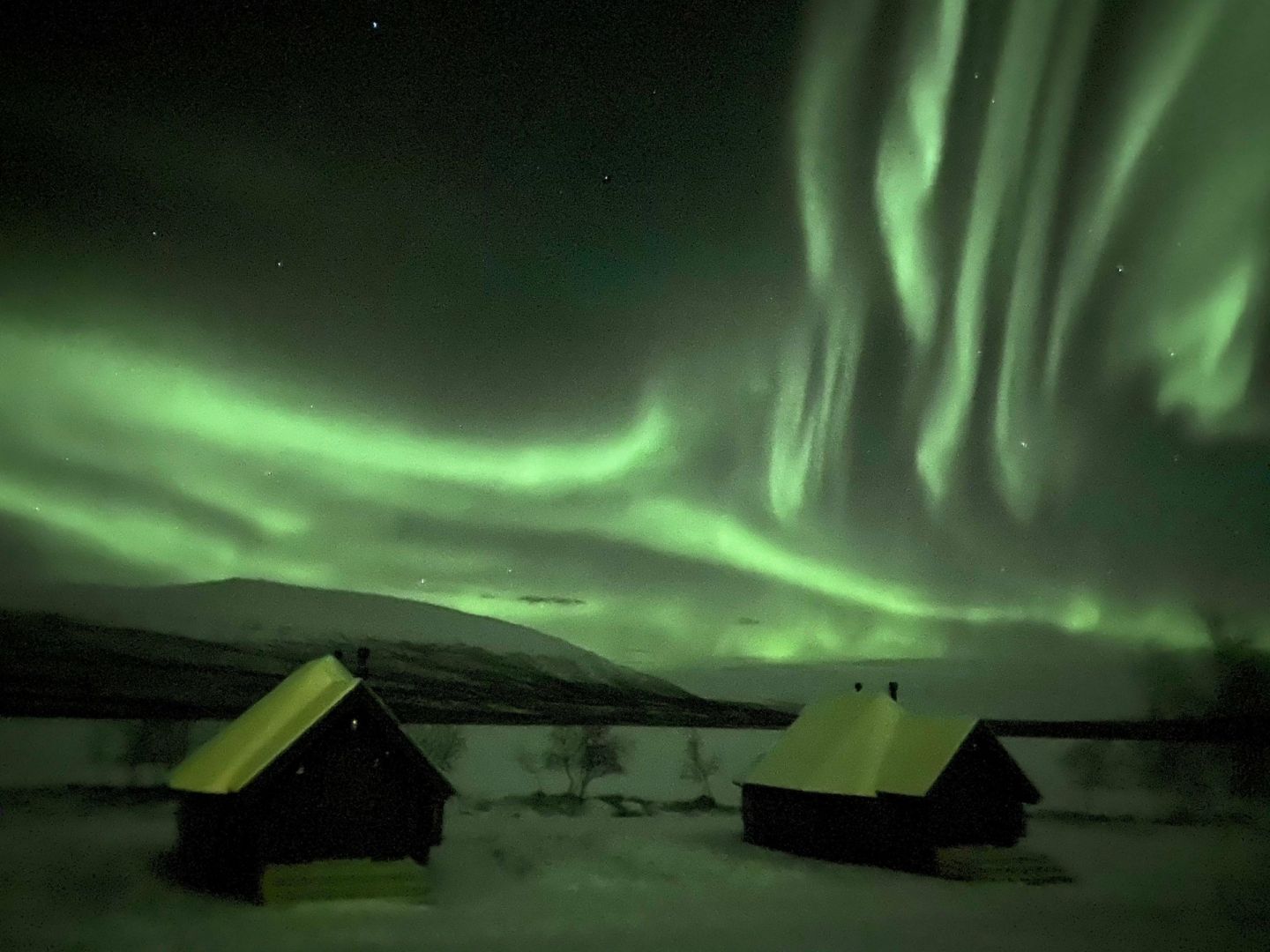 Photo by:
Arctic Land Adventure