From the first sunset of late summer to the first snowflake kisses of winter, autumns in Lapland are packed with color, adventure and unique, unforgettable Arctic experiences.
When the sun finally sets in northernmost Finland, it signals the beginning of Lapland's most beautiful season. We're talking ruska, or the autumn colors, that blush across the northern wilderness. We're talking the return of the Northern Lights–and the only time of year to capture them reflected in our still, dark waters. We're talking the first snowflakes of the year, as gentle and exciting as a first kiss.
Are you ready to experience Lapland in autumn?
Savor the off-season
Just like late winter on the other side of the year, autumn in Rovaniemi is one of the best times to experience genuine Lapland. There's no crush of Christmas visitors, and people–locals and visitors alike–let their hair down and just enjoy life. The trees along the rivers begin their colorful transition, the skies light up at night with auroras for the first time in months, and restaurants begins serving specialty dishes with ingredients freshly plucked from nearby marshes and forests.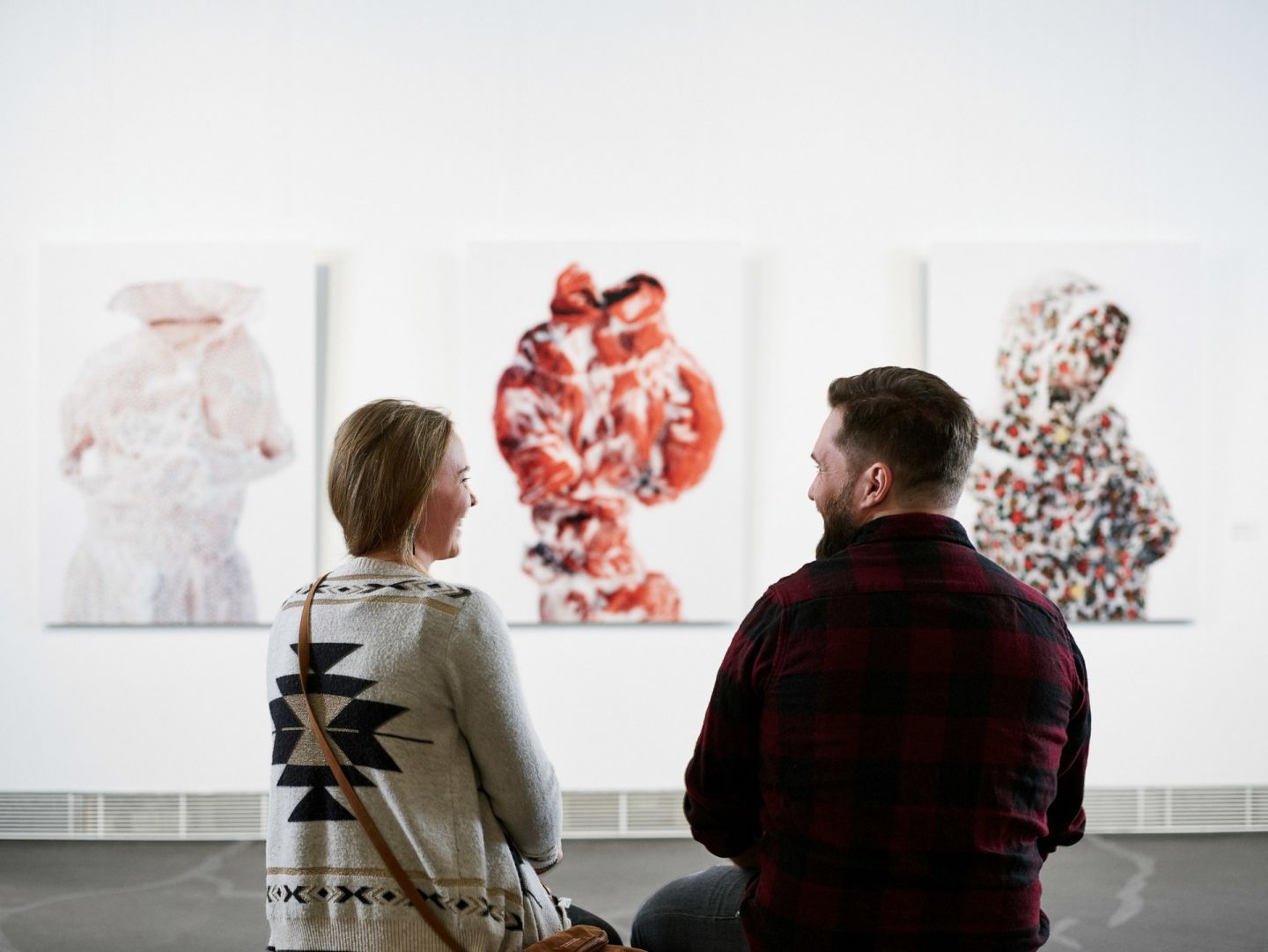 Photo by:
Visit Rovaniemi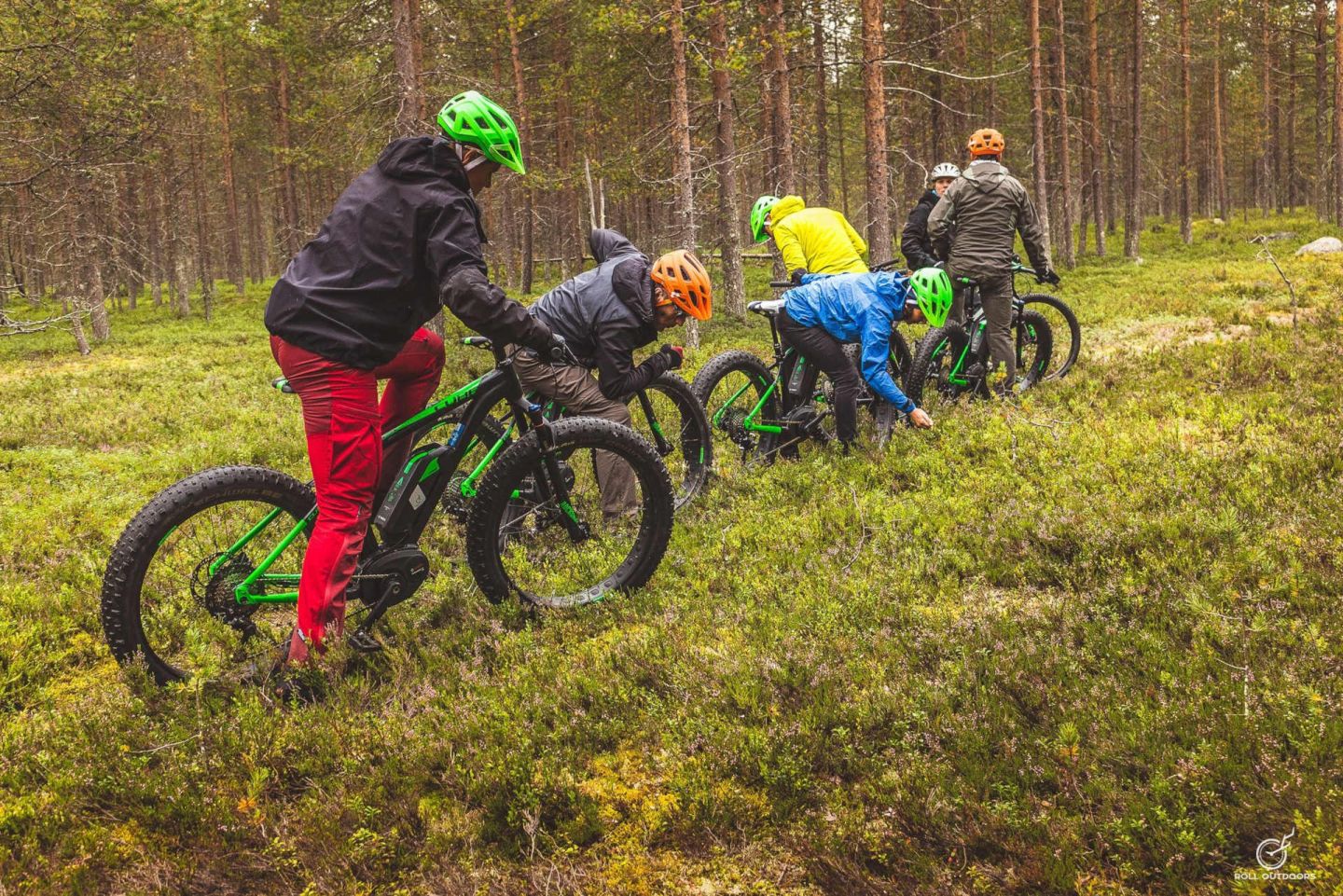 Photo by:
Roll Outdoors | Visit Rovaniemi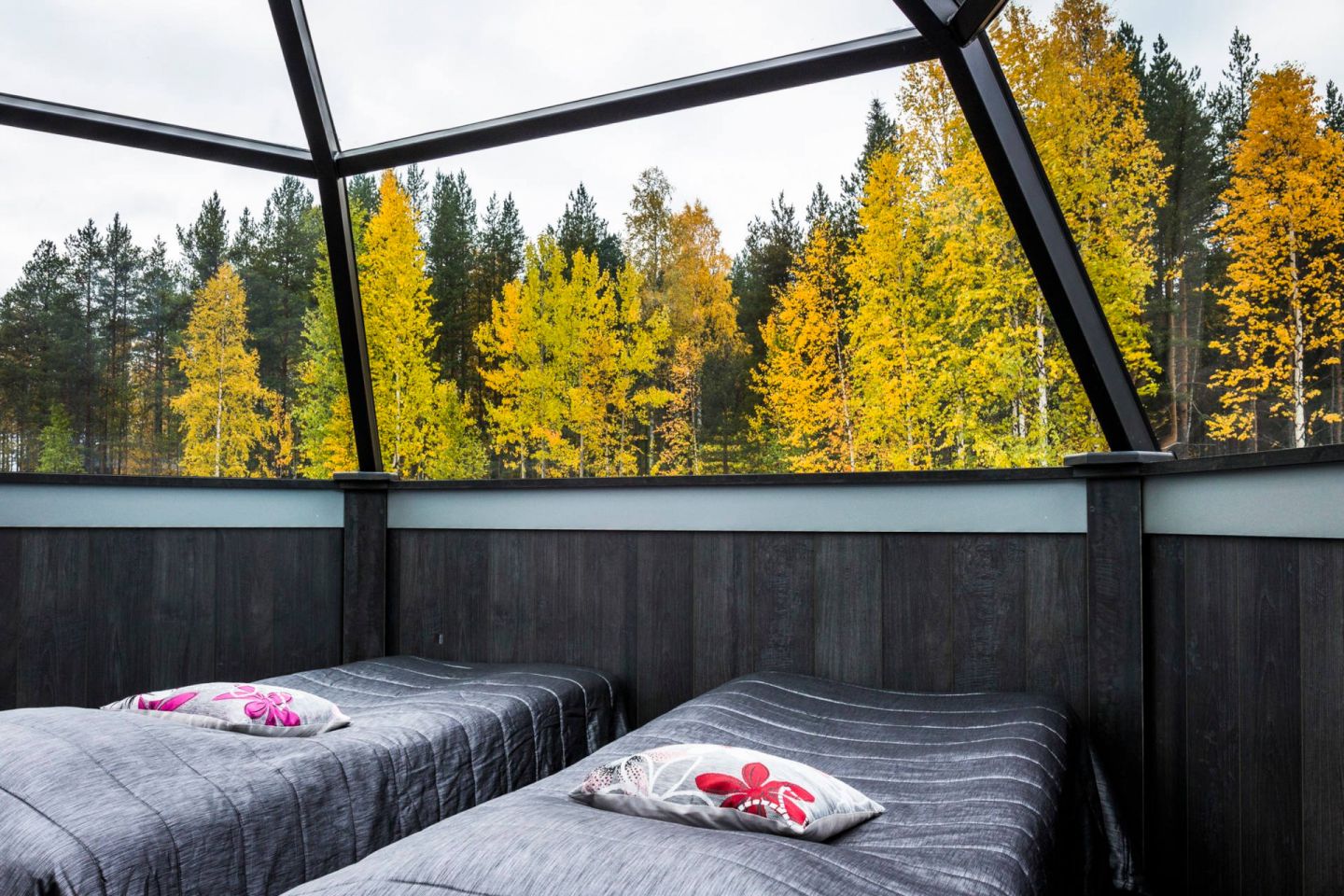 Photo by:
Visit Rovaniemi
Hike the Red Hills
For a few weeks in September, the hills of Riisitunturi National Park glow crimson. Covered with a dense layer of shrubs and bushes, autumn here looks like someone spilled red paint over the landscape. The colors and the fall ambiance make this a favorite time of year for hikers to wander Posio's evergreen forests, climb the red hills and snap photos of themselves against the beautiful backdrop.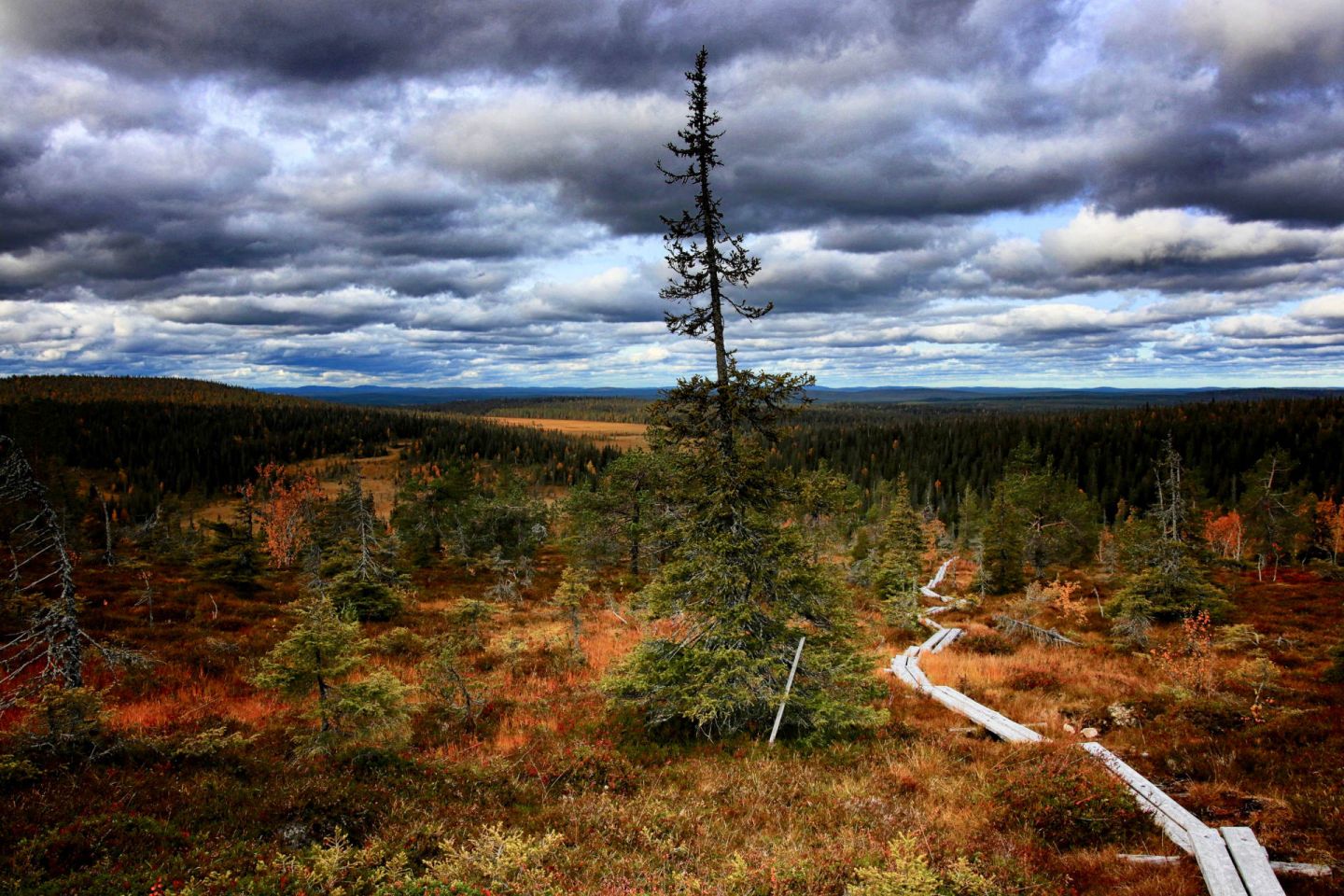 Photo by:
Thierry Chevillard | Posio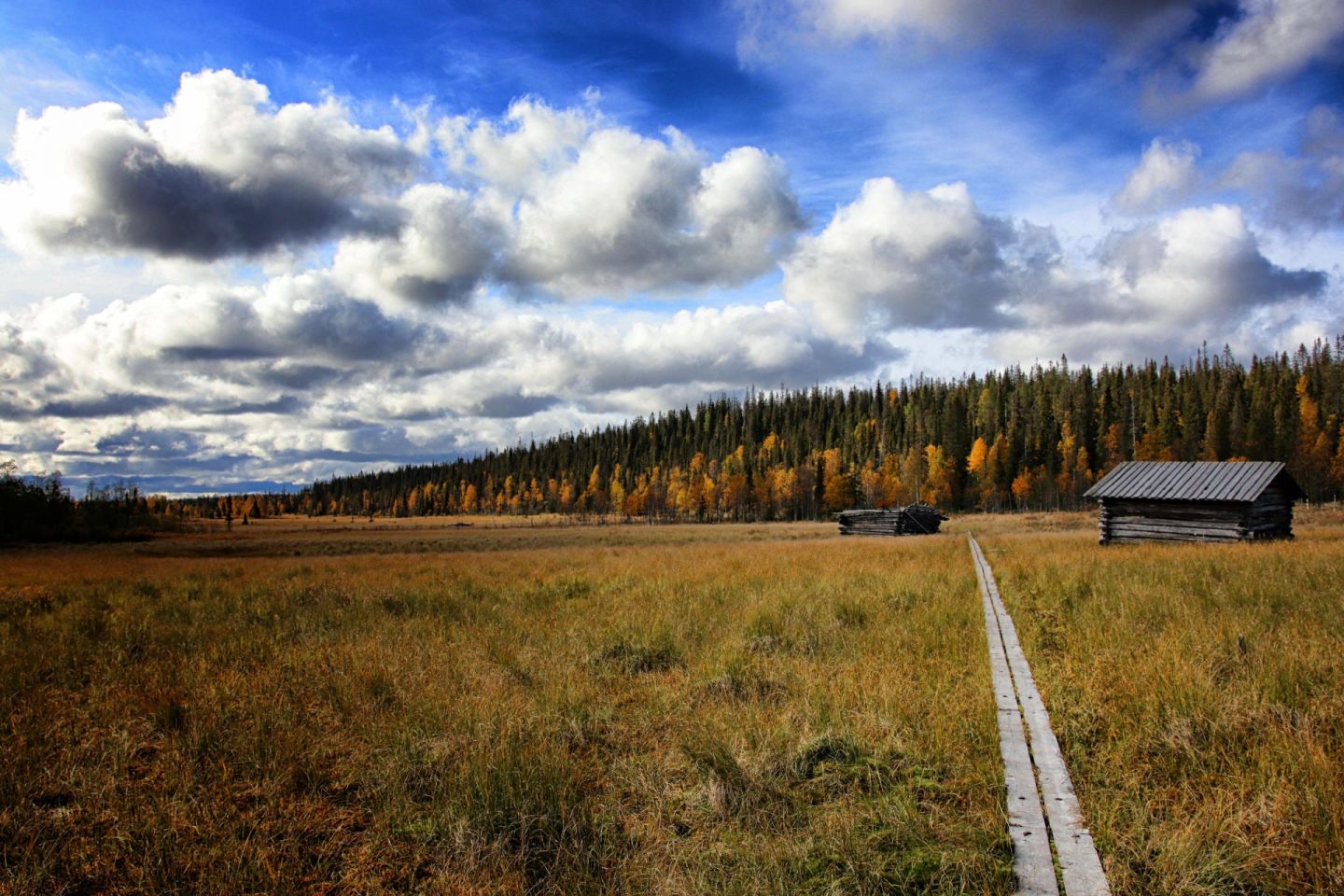 Photo by:
Thierry Chevillard | Posio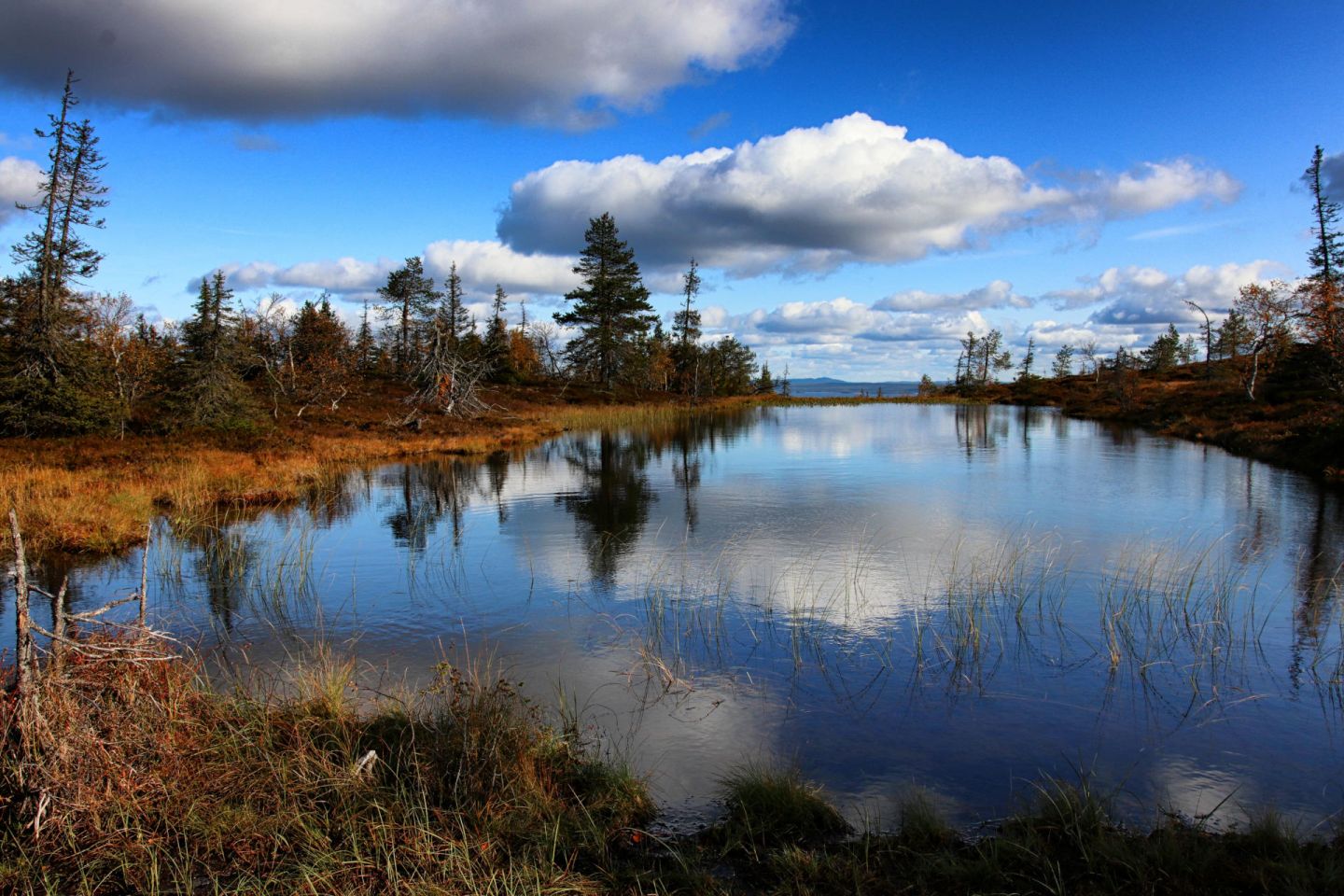 Photo by:
Thierry Chevillard | Posio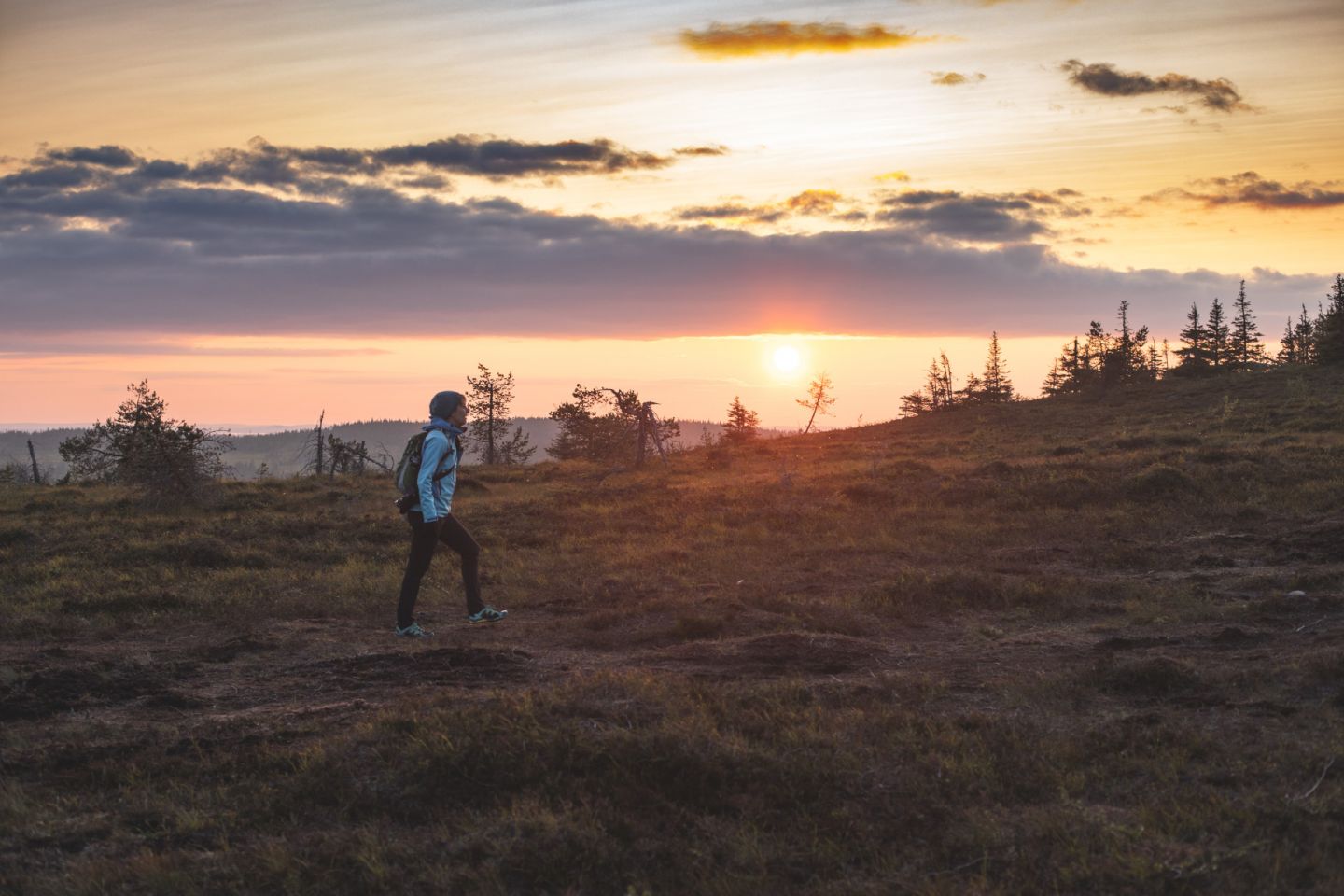 Photo by:
Heikki Sulander | Posio
Floating on Cloud(berry) Nine
"Who just leaves a big bundle of berries here?" you ask yourself. The answer is Lapland in autumn. As summer winds down, the marshes and bogs of Ranua give rise to one of Finland's most prized delicacies: cloudberries. With the right guide or just a little luck, you can easily fill your own bucket with these sweet treats. Ranua is also home to the annual Cloudberry Market, where they crown the Cloudberry Princess, and you can try all manner of cloudberry products like jams, perfumes and more.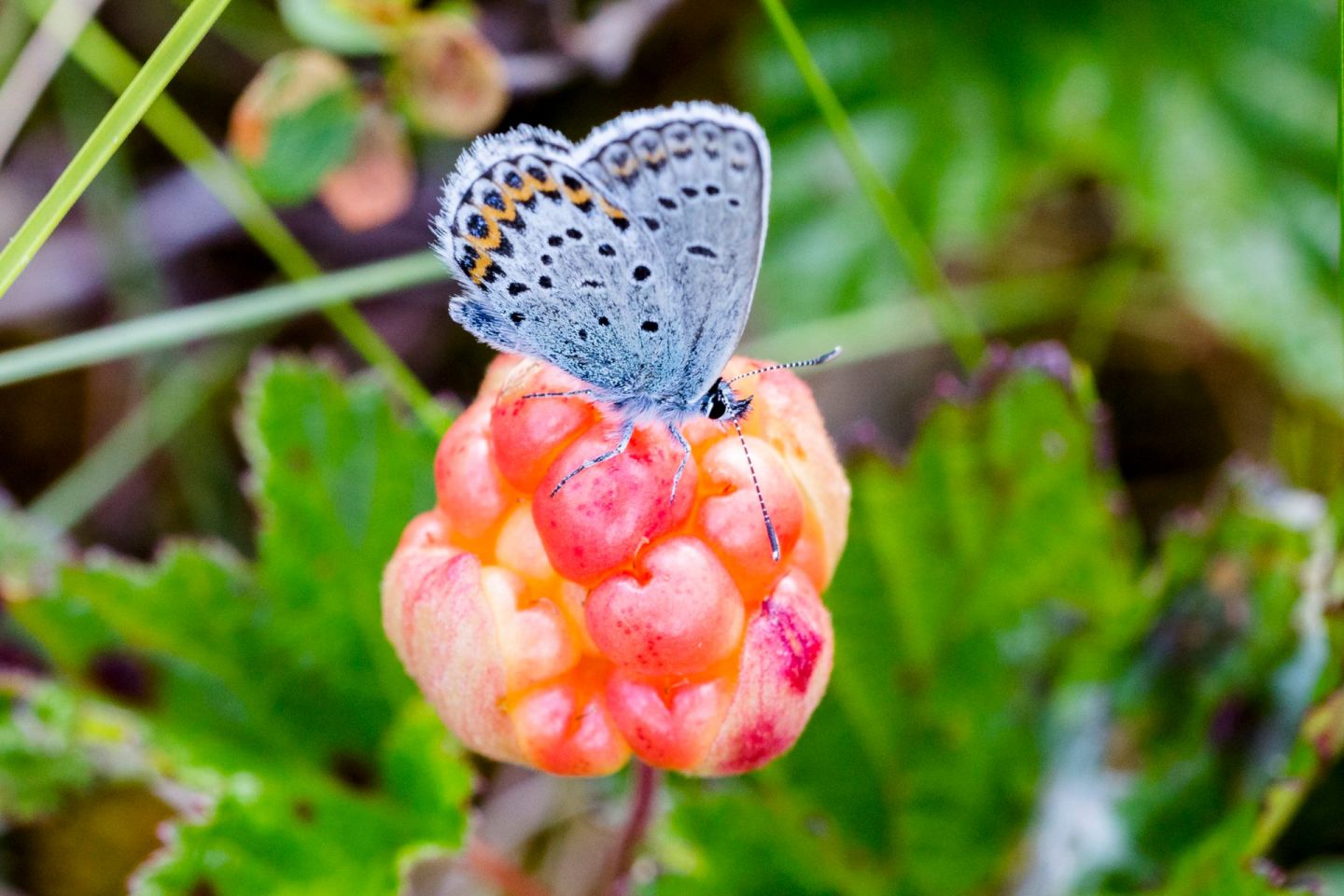 Photo by:
Marko Junttila | Visit Ranua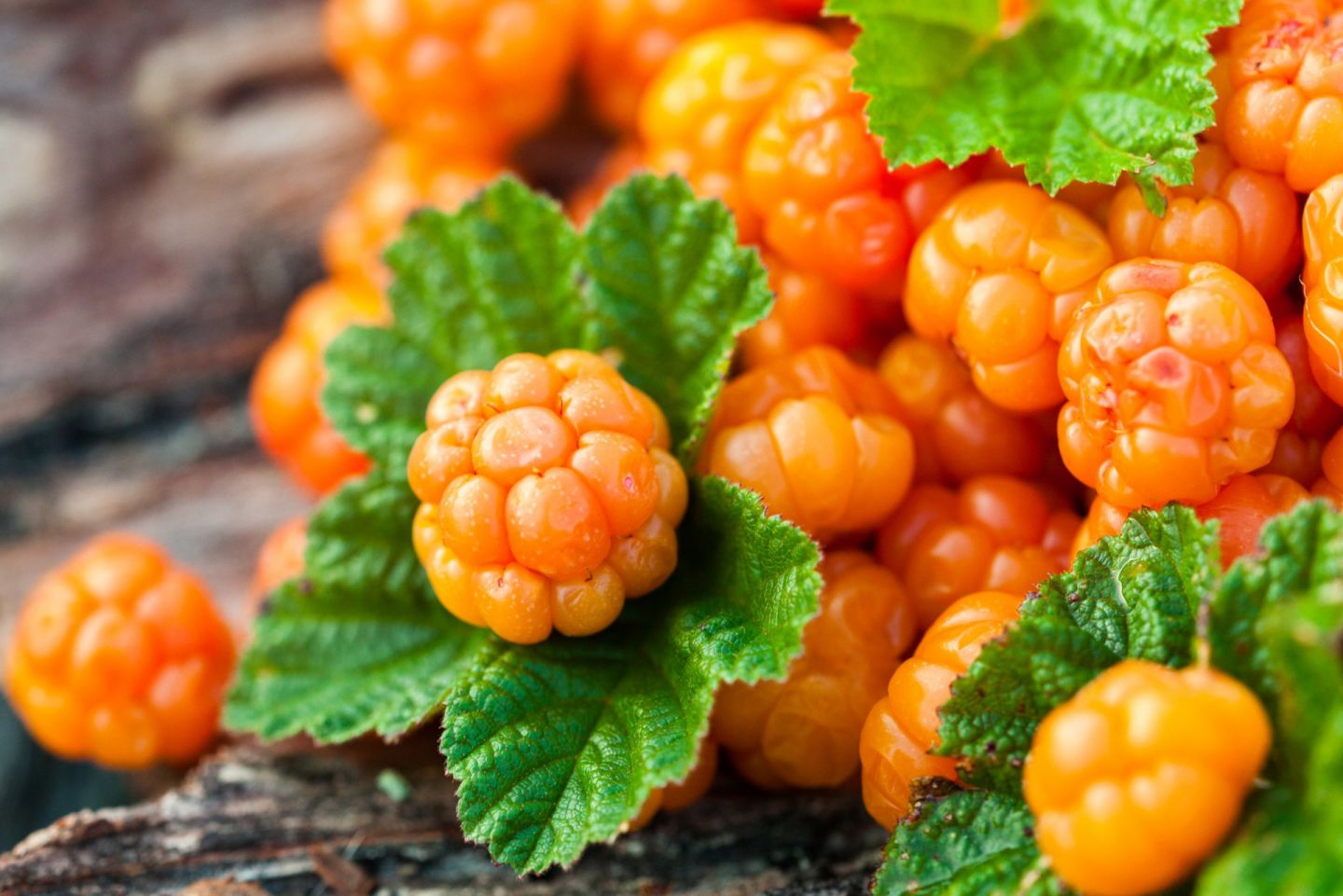 Photo by:
Marko Junttila | Visit Ranua
Misty mornings in a canoe
The dark waters giggle around you as the river carries your canoe along. The early morning mist comes rolling through the golden and crimson foliage, and you pinch yourself just to make sure you're awake. The Arctic air holds a chill, but it's not cold. Not yet. Somewhere in the foggy distance a bird cries. This kind of magic was exactly why you came to Savukoski, Finland in the first place.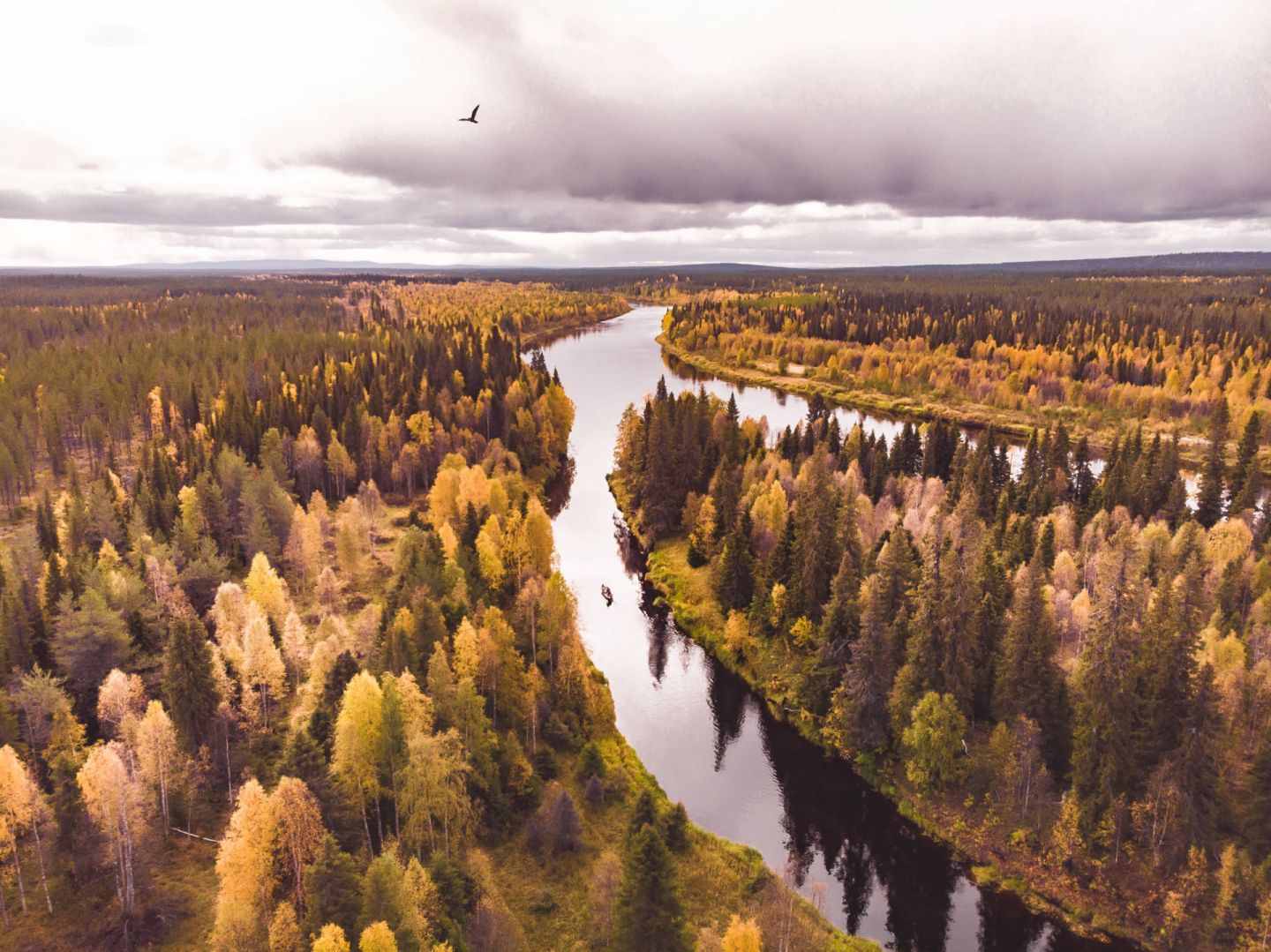 Photo by:
Heikki Sulander Photography | Visit Savukoski-Korvatunturi
Photo by:
Visit Savukoski-Korvatunturi
Polar pedal power
It's not hyperbole to say that nowhere else in Finland looks like Pyhä and Luosto in autumn. The fells of the national park have that chipped stone quality of Arctic hills found much farther north, but the forests are home to tall, colorful trees that can't grow in the tundra. Pedal to the top of Lampivaara, and you'll see the wilderness stretch out in every direction. Your eyes can't help but turn to Luosto fell, rising like a challenge in the distance.
Are you up for it?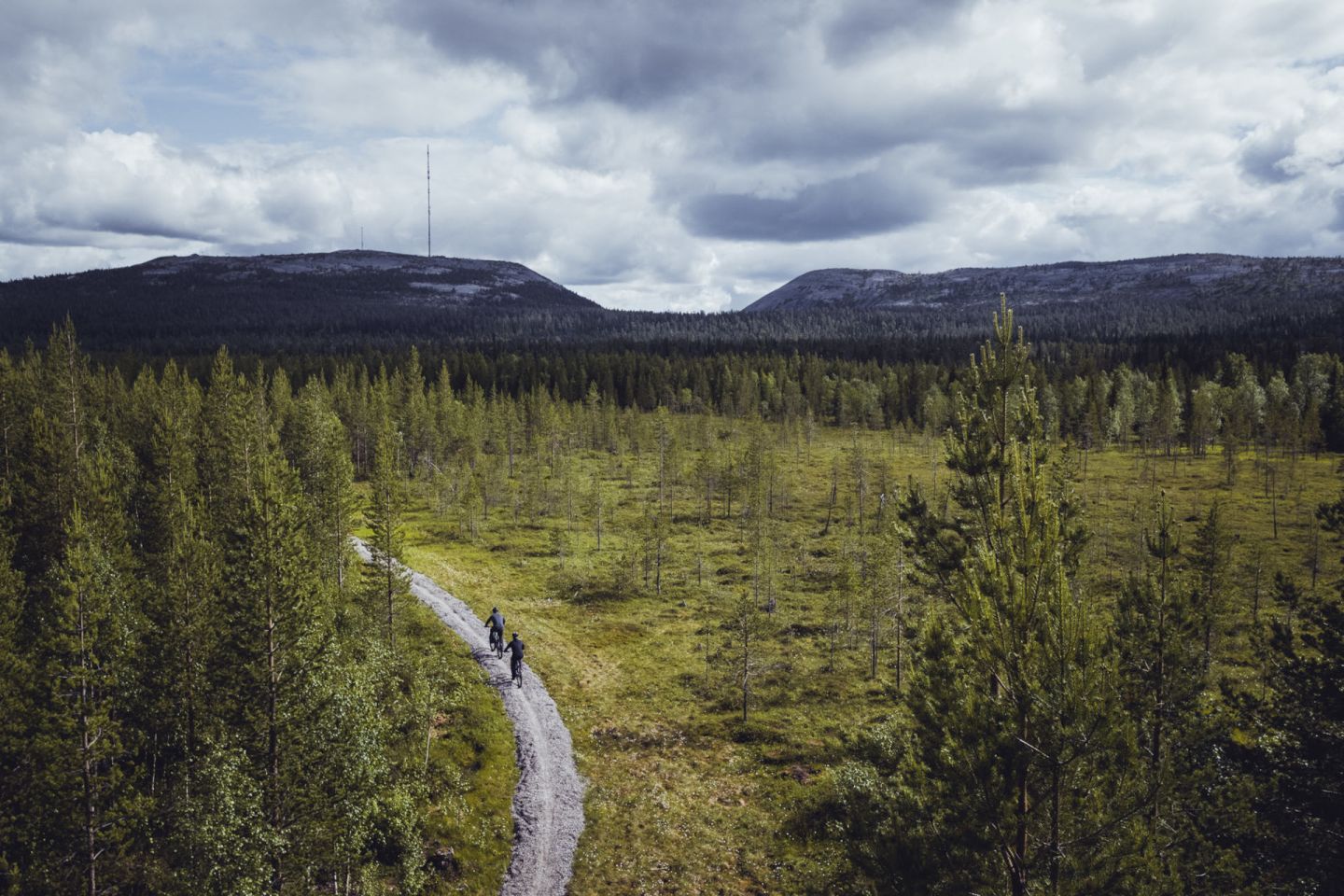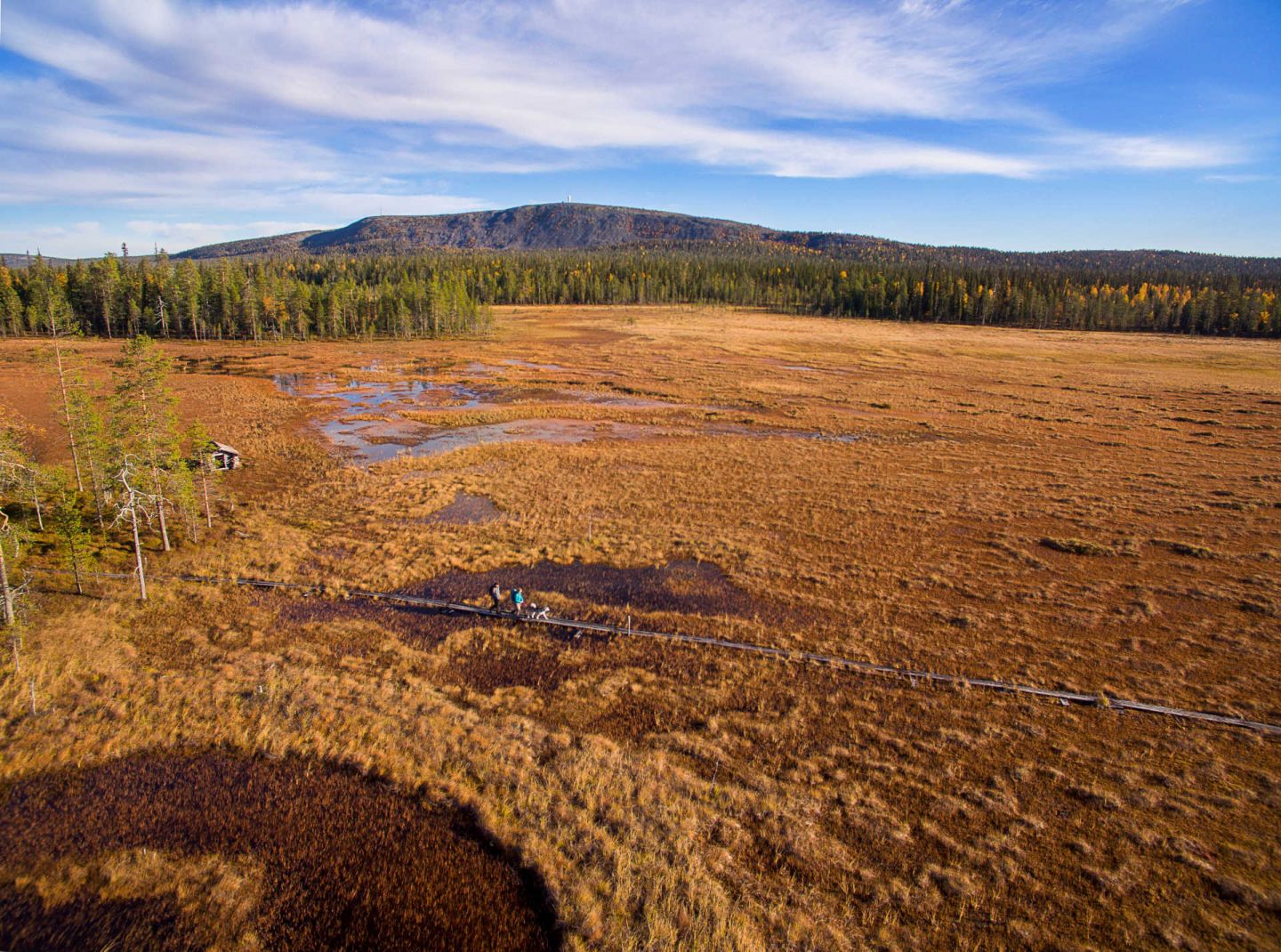 Photo by:
Sakari Hyytinen | Metsähallitus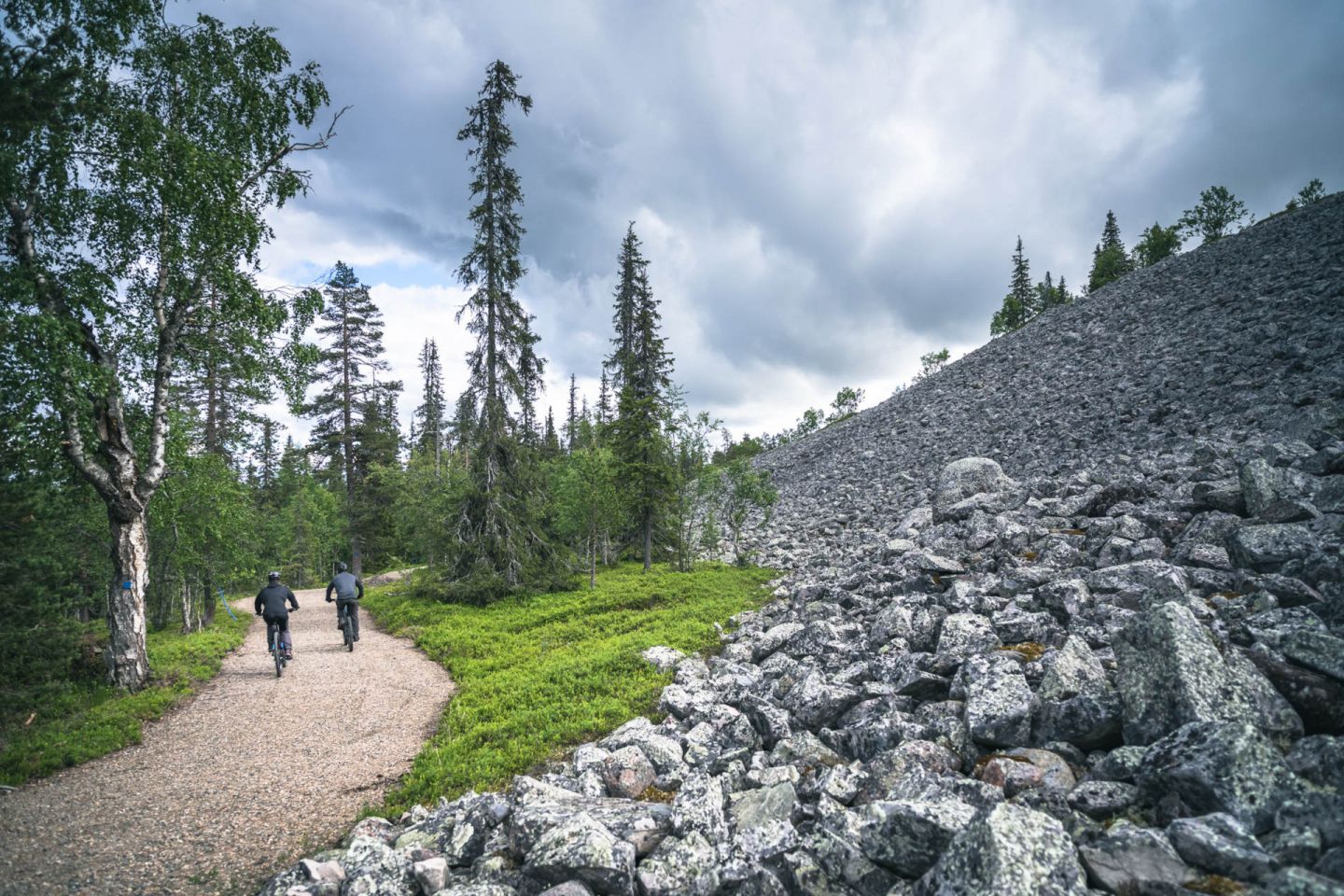 Look! Up in the sky! It's a bird!
Ruka-Kuusamo, Finland is a great place to scan the skies and branches for fanciful feathers, no matter the season. But autumn is that special time of year when birds are on the move, and Ruka is visited by northern and eastern species on their way to their vacation homes. The keen-eyed folks at Kuusamo Nature Photography know all the best spots and towers.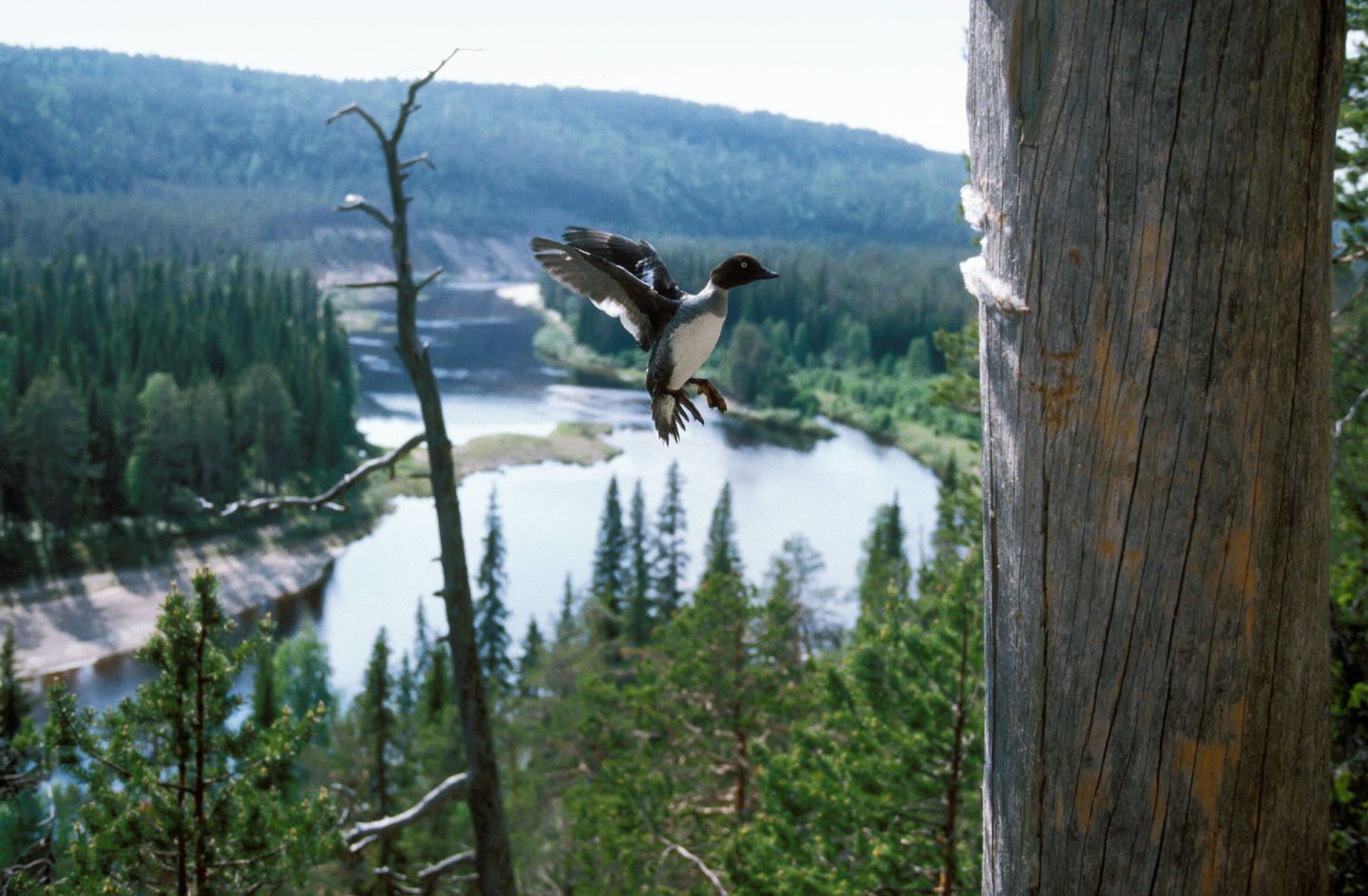 Photo by:
Hannu Hautala | Visit Finland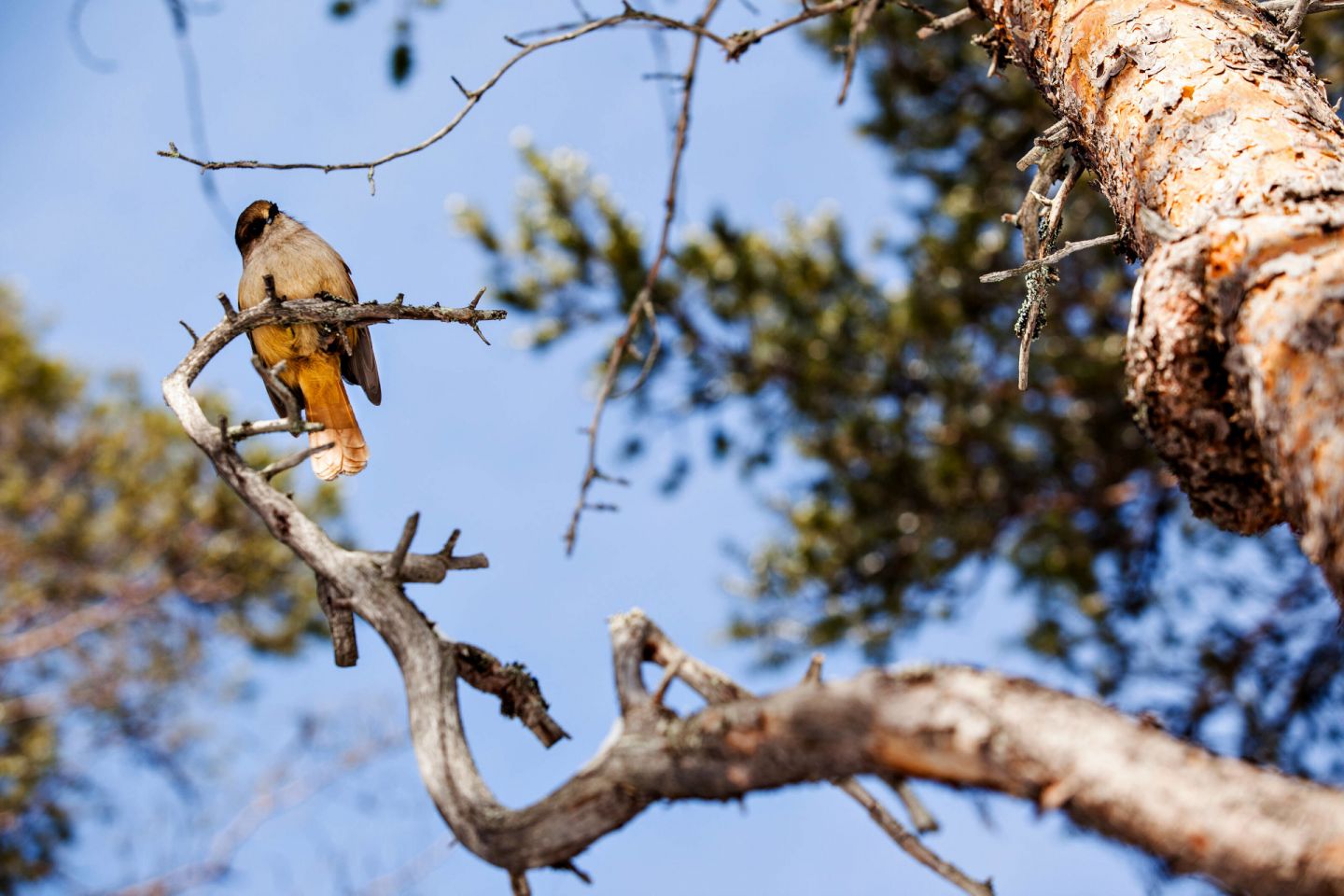 Photo by:
Jani Kärppä, Flatlight Creative House | Visit Finland
Catching Skyfire
Perhaps one of the most exciting times of year in Lapland is when the auroras return from their summer holidays in Antarctica. As soon as night begins offering even an hour or two of proper darkness, it's time to grab your camera and head out into the wilderness in the hopes of catching a glimpse of real skyfire. Night comes first to Rovaniemi and those places near the Arctic Circle, but auroras are more common in northern Lapland, Inari and Utsjoki. Decisions decisions …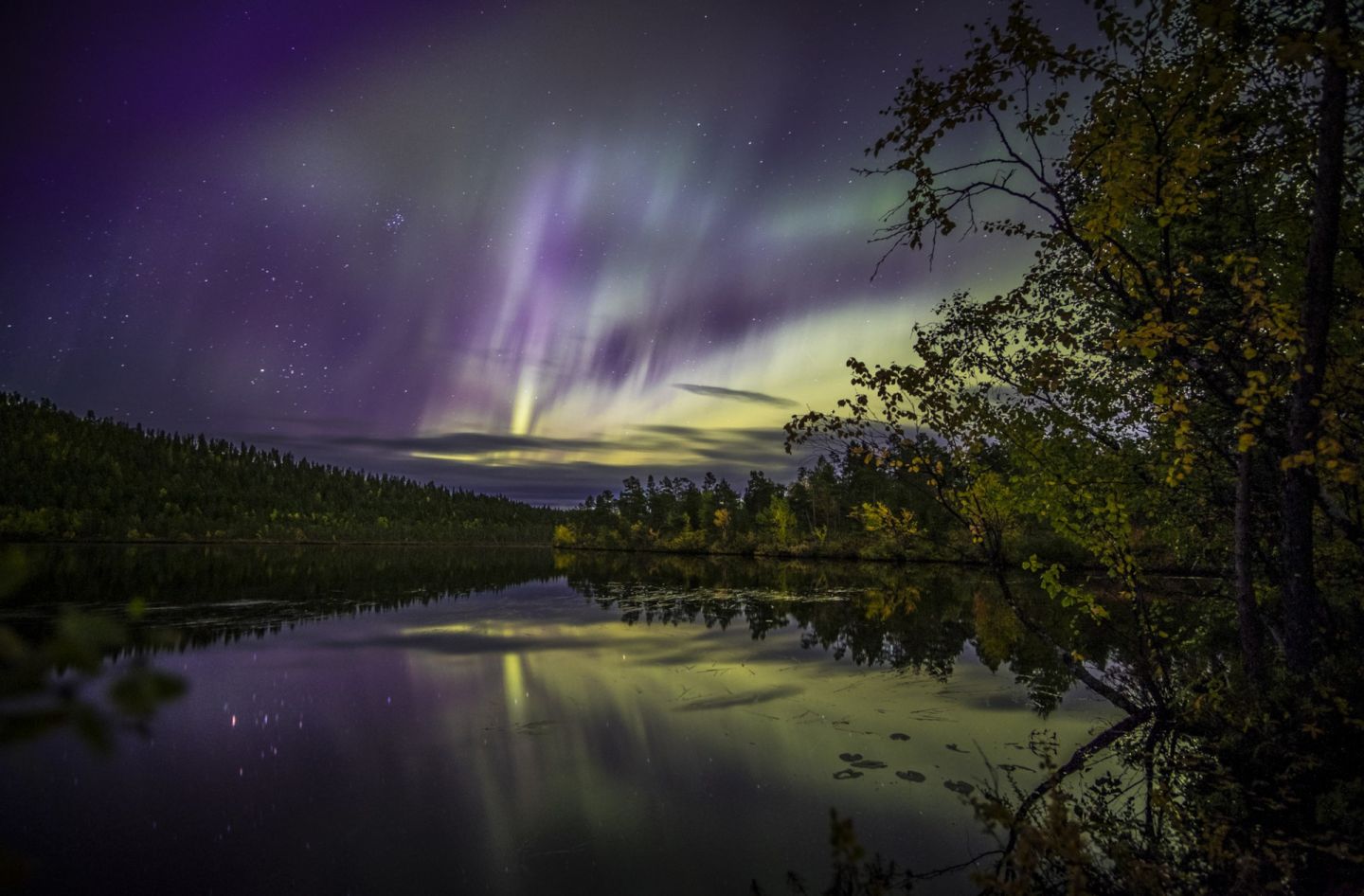 Photo by:
Juha Kauppinen | Inari-Saariselkä
Photo by:
Pertti Turunen | Inari-Saariselkä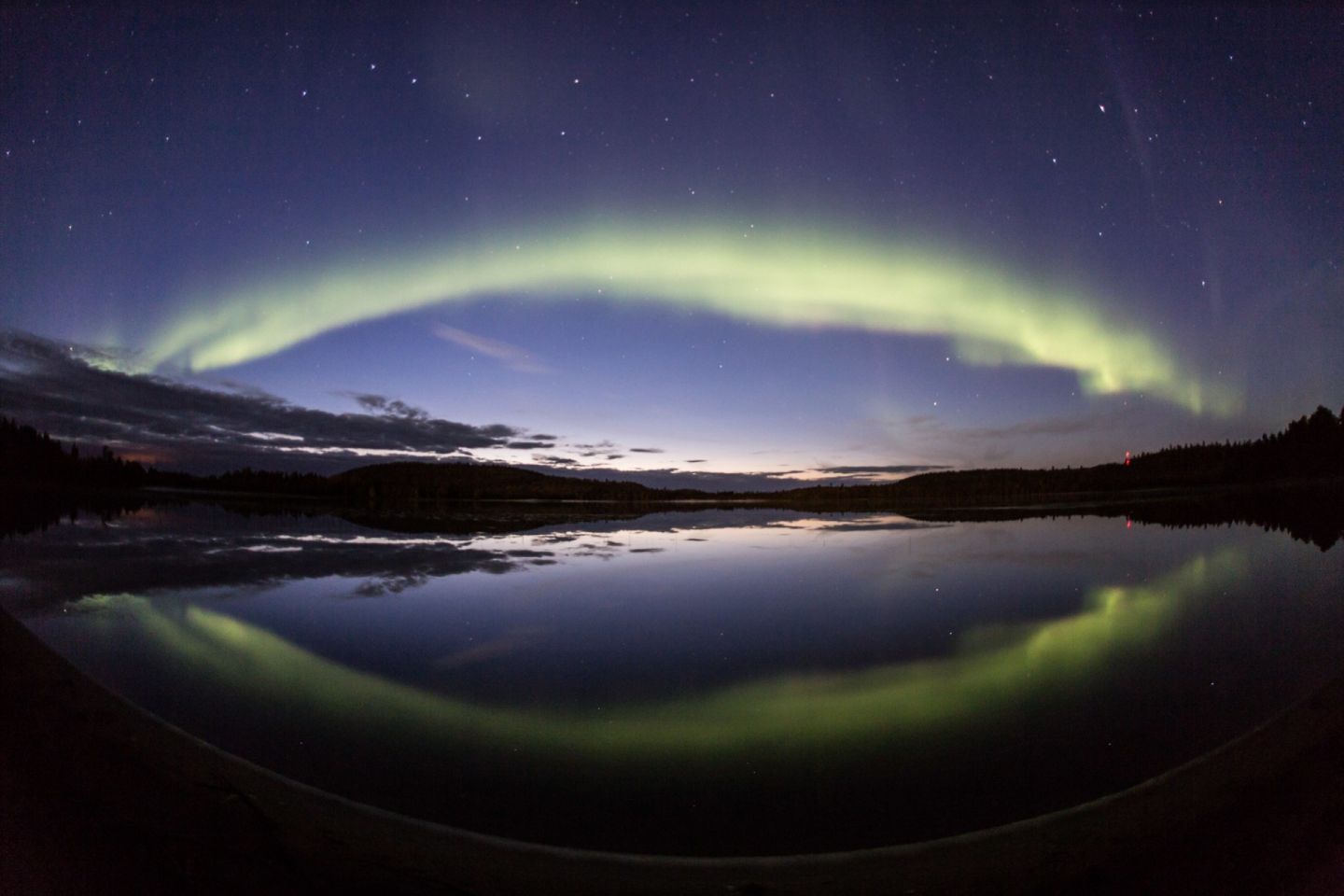 Photo by:
Jouni Männistö | Inari-Saariselkä
Welcome the first snowflakes
Not long after the stunted birches cast off their golden robes, the chill in the Arctic air lingers in anticipation. People bundle up against the coming dark days. And then … magic happens. Snowflakes drift from the gray autumn sky in ones and twos, not in any hurry. They brush the distant Norwegian mountains. And like all flirts, they hint at the fun and excitement on the way. Winter, they say with a wink, is coming to Lapland.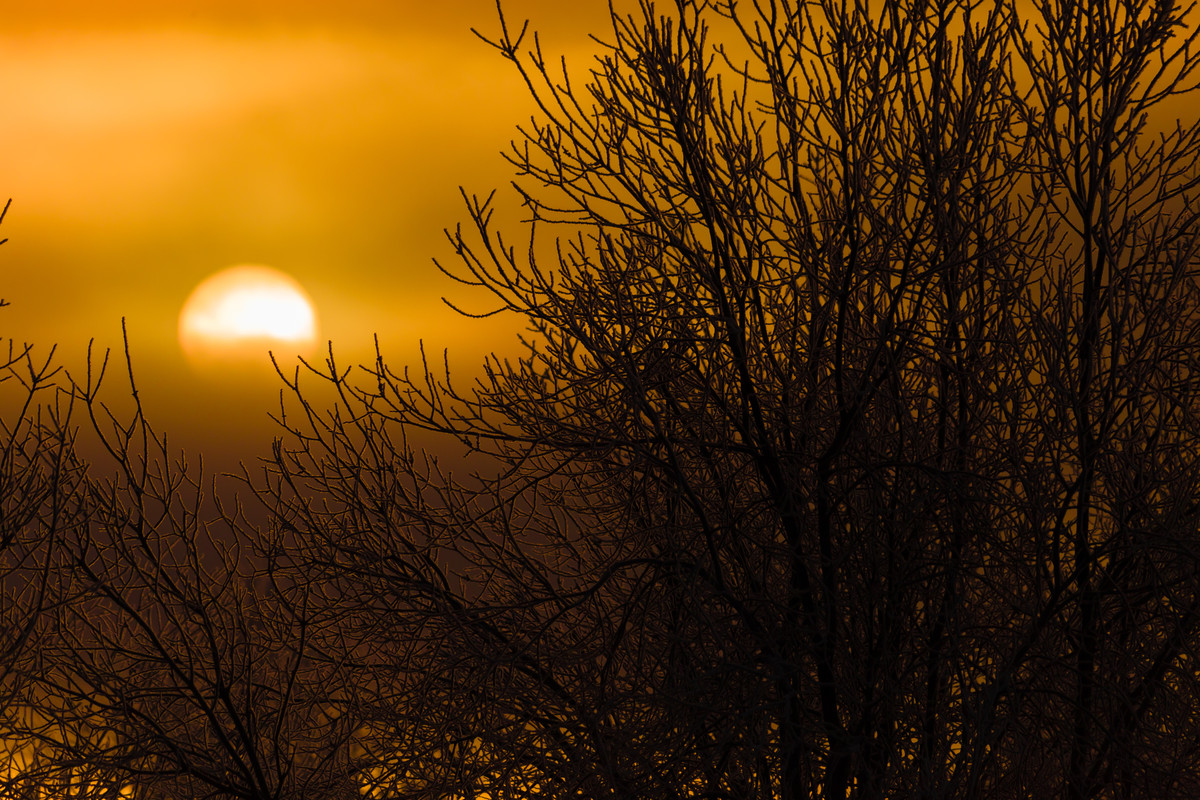 Photo by:
Visit Kemijärvi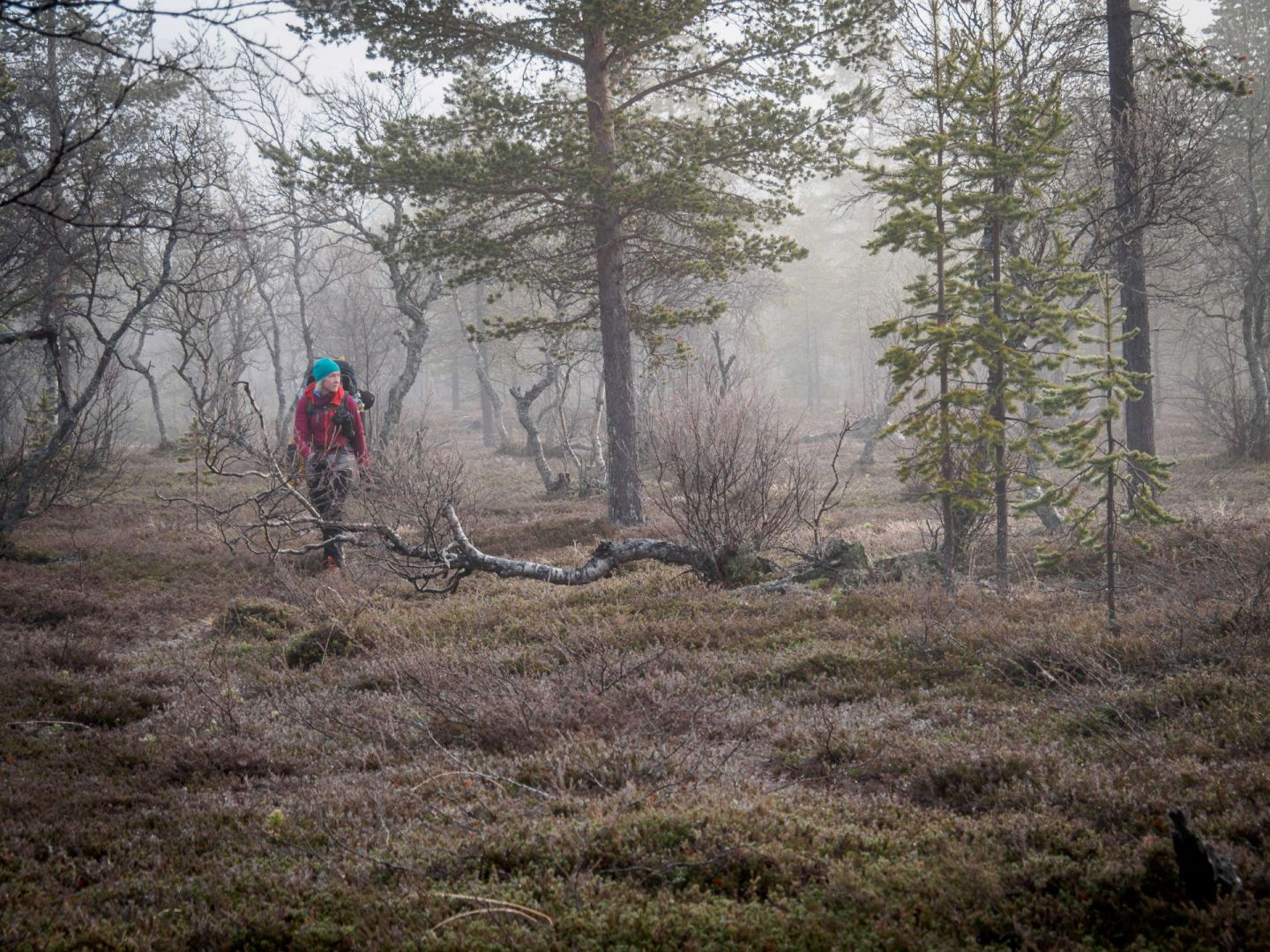 Photo by:
Sampsa Sulonen | Metsähallitus