The Northern Lights dancing across the Arctic sky are an unforgettable sight. Here are 8 incredible ways to experience and enjoy the Northern Lights in Finnish Lapland.
According to an old Finnish Lapland belief, the Northern Lights are created when a fox runs across the fells while whipping its tail against the snow, sending sparks up into the night sky. Here we offer eight different ways to experience the fox fires for yourself.
Northern Lights floating
Would you float in ice-cold water for the Northern Lights? Northern Lights floating is a unique and fun way for aurora hunters to experience the magical lightshow. You're surrounded by peace and quiet and the gentle softness of water under the glowing display of Northern Lights above Rovaniemi. The warm flotation suits provided by Safartica ensure you don't feel cold.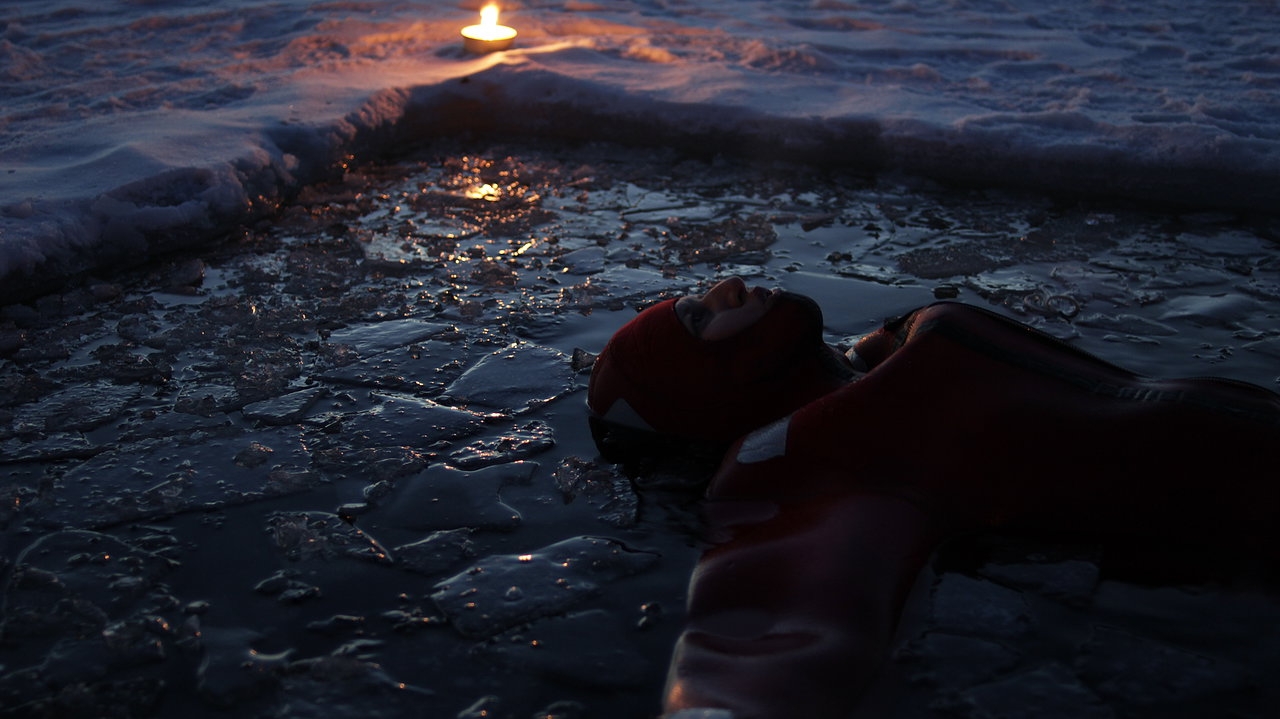 Prepare for your aurora hunt by enjoying the simulated swirls and digital dance of the Northern Lights at Virtual Lapland.
Night in a glass igloo
Lying on a soft reindeer hide under a colorful display of Northern Lights – sound like a thing for you? In a glass igloo, you can watch the Northern Lights comfortably indoors, on a bed. There are glass igloos and accommodation like Arctic Guesthouse & Igloos designed for watching the Northern Lights all over Lapland. How about a Northern Lights experience in a comfort of an igloo on a frozen lake in Ranua. The lights are so captivating you'll find it hard to go to sleep.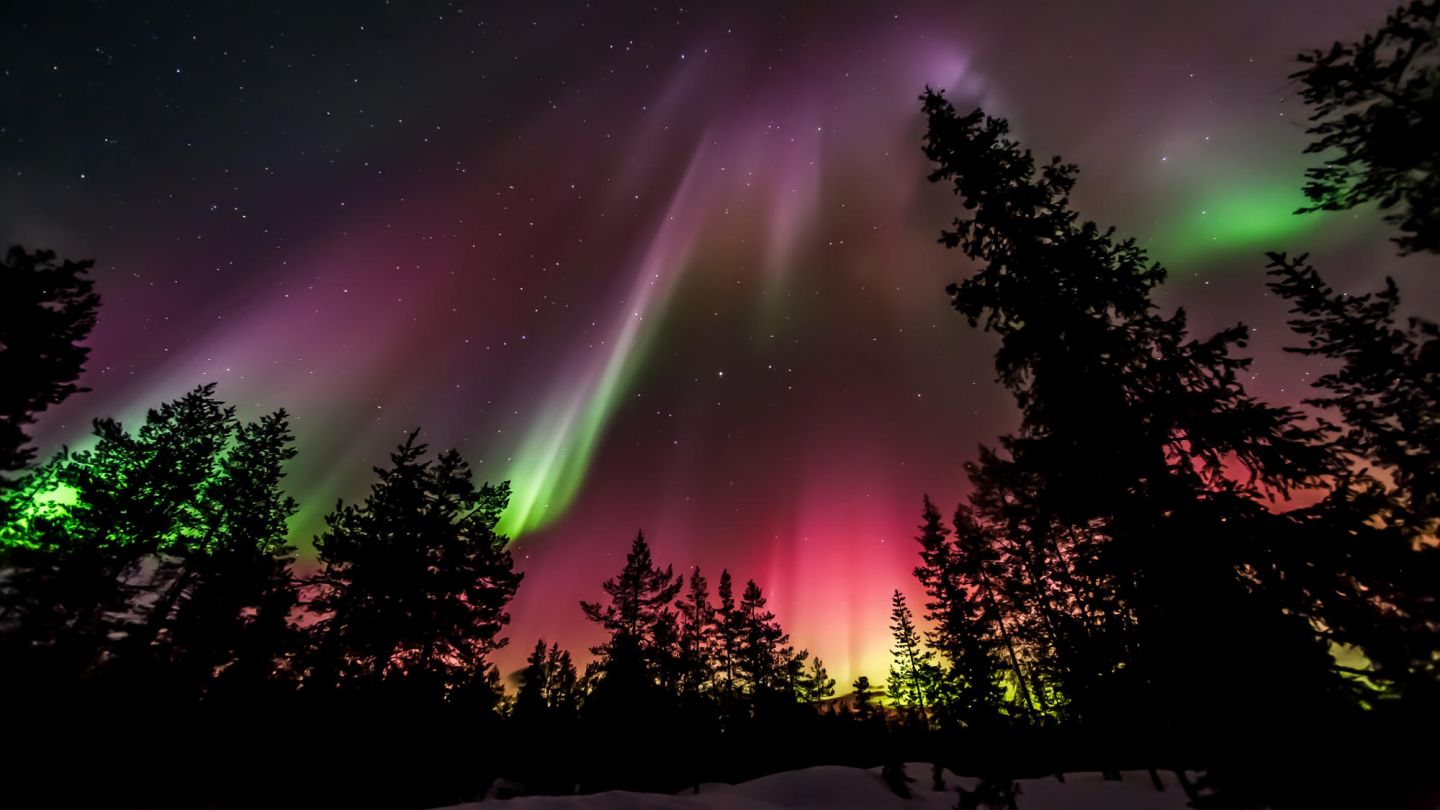 Photo by:
Markus Kiili | Lapland Material Bank
Wilderness Safari
Sitting by a fire, sipping hot cocoa out of a guksi (carved wooden cup) and sleeping outdoors are the best parts of any Lapland's nature experience. Far away from the lights of the city, in the dark night of Lapland, the Northern Lights are at their brightest. Sit quietly and enjoy the embrace of the auroras. Become a part of nature. Camping independently is challenging in the winter conditions, which is why you should turn to local aurora hunters for advice. Tee-pee accommodation is provided by Luxury Action, who specialize in luxurious wilderness expeditions in Rovaniemi.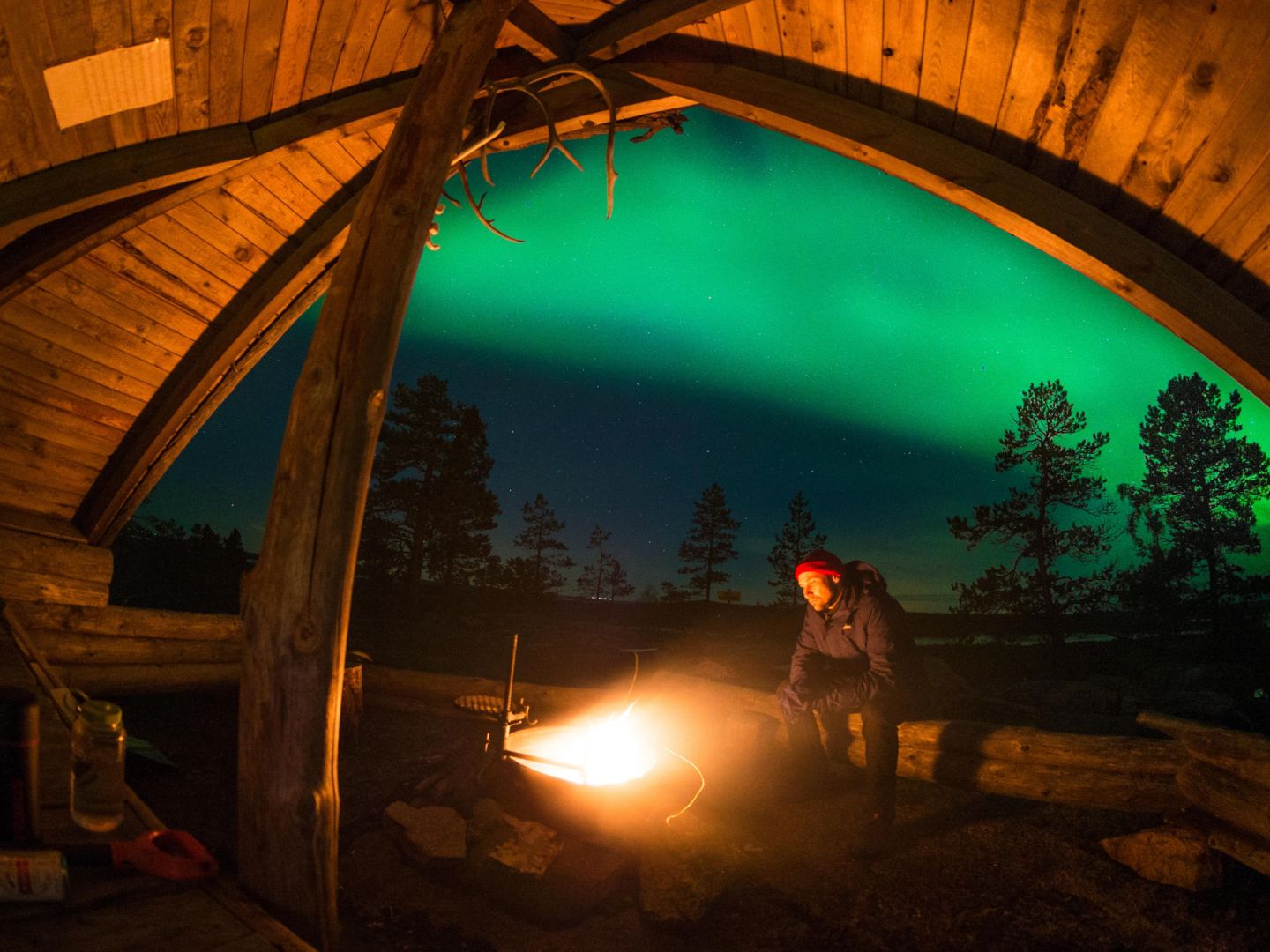 Photo by:
Simo Vilhunen | Lapland Material Bank
Reindeer & husky sleigh rides
Being transported by animals in the forest is an ecological way to enjoy the Northern Lights. Snow will blow under the sleigh while the scenery changes as Kota Husky's excited pups take you across the wilderness. You'll be closer to nature when you're not surrounded by the noise of vehicle engines, so feel the winter on your face and let the cold air gently kiss you on the cheek. Husky and reindeer sleigh rides are arranged all over Lapland.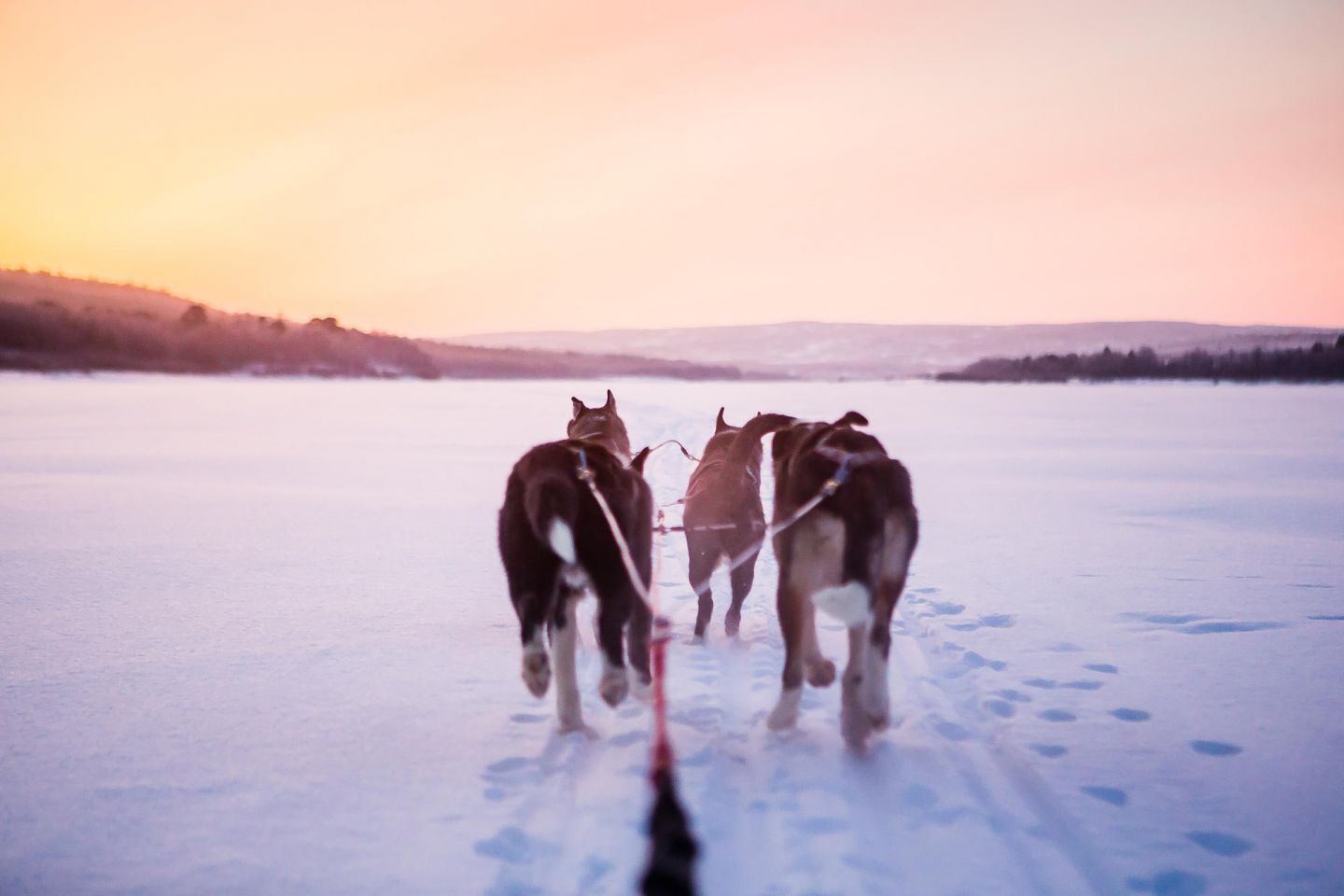 Photo by:
Rayann Elzein | Lapland Material Bank
Snowshoeing
The frosty snow crunches under your shoes as you delve deeper into the fairy-tale forests of Ruka. The thick snow is not an obstacle when you wear snowshoes. The silence of the forest can be almost intimidating, but the darkness is ideal for observing the Northern Lights crackling in the night sky. Breathe in the fresh, cold air and enjoy the light show. You can proceed at your own pace and stop as many times as you want. Don't forget to bring a snack! Snow shoes are lent and rented by hotels and safari businesses like Ruka Adventures across northern Finland.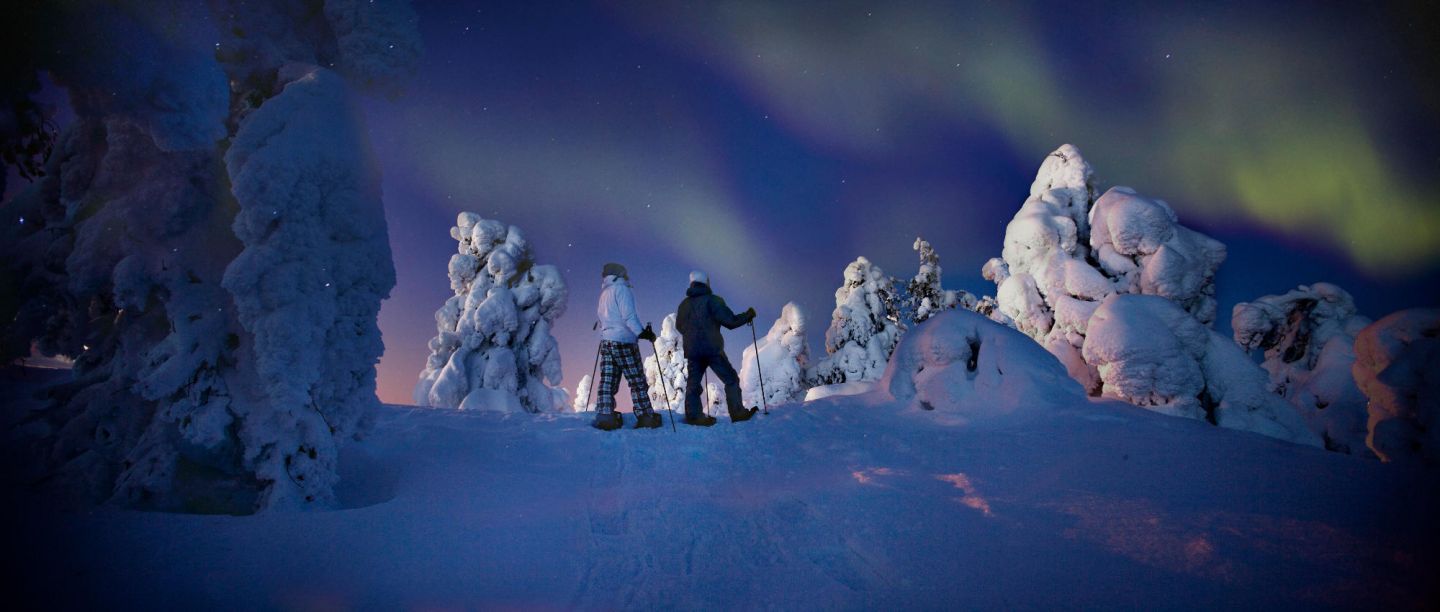 Photo by:
Lapland Material Bank
Northern Lights flight
This is as close as you can get to the Northern Lights. On a Northern Lights flight, you get to marvel at the lights dancing in the sky up close from an entirely new point of view. Flying enables you to see the Northern Lights even on overcast nights. You can get on a Northern Lights flight above the clouds in Rovaniemi with Wild Nordic.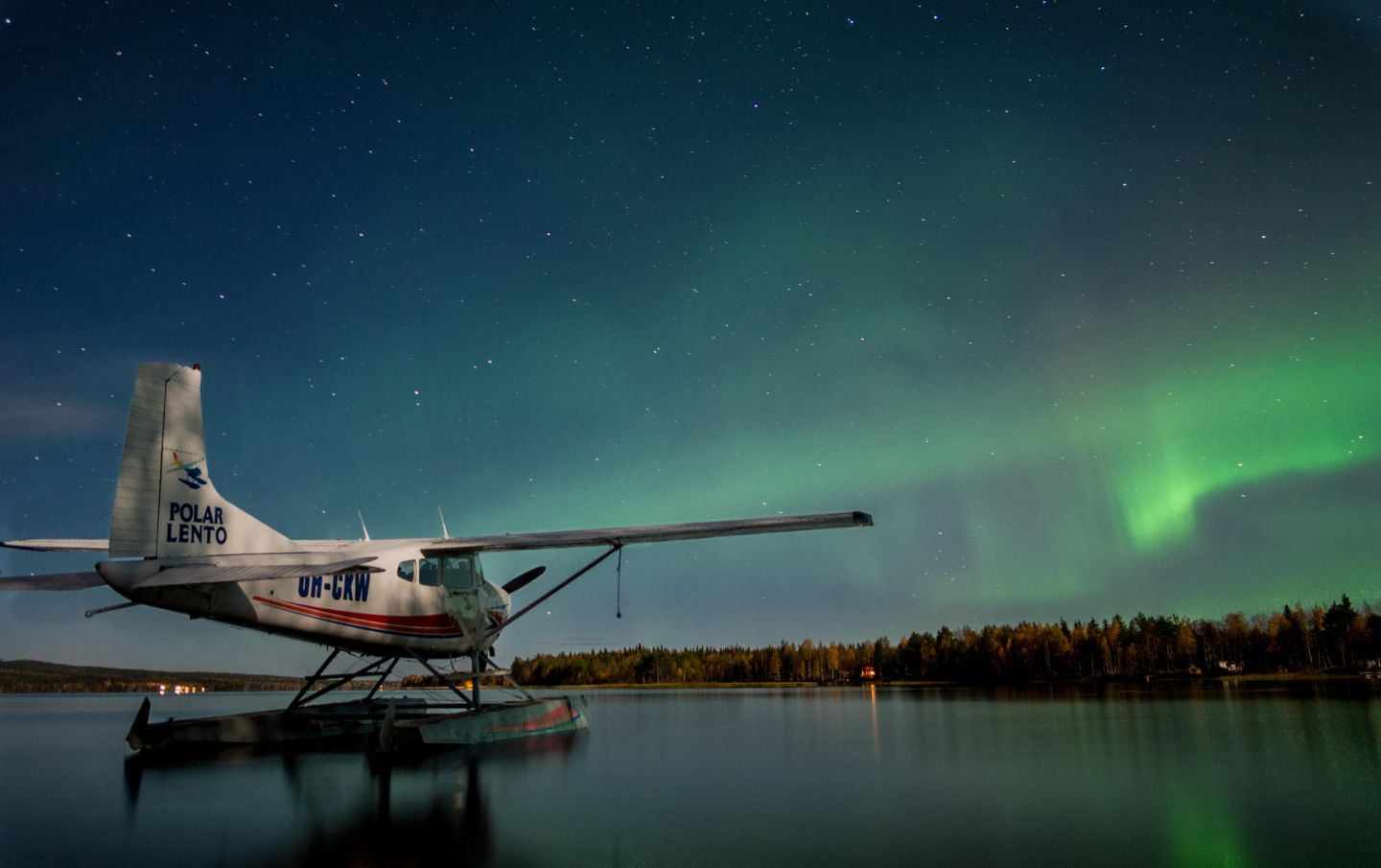 Photo by:
Simo Vilhunen | Lapland Material Bank
Snowmobiling
If you're looking for action and speed, jump on a snowmobile. The snowmobile will take you quickly away from the lights of the Salla Ski Resort to see the Northern Lights. In winter, the snowmobile is a popular ride in Lapland, used for work by reindeer herders following free range reindeer. Snowmobile rental companies like Arctic Circle Safaris will provide you with all the necessary equipment from a helmet to a warm driving suit, allowing you to focus on the thrill of speed. You'll find snowmobile tour operators across Lapland.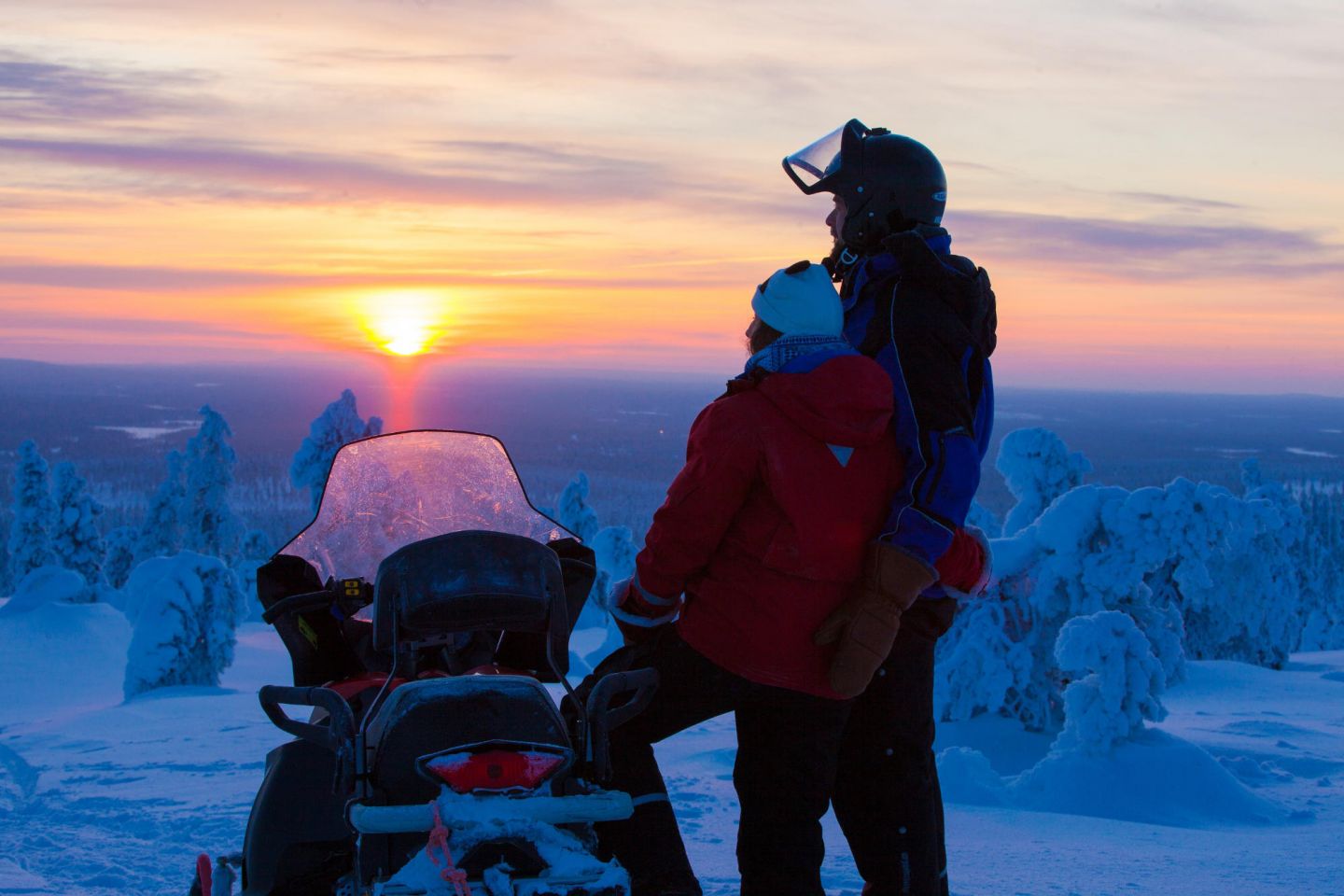 Photo by:
Antti Pietikäinen | Lapland Material Bank
Photography expedition
For photography enthusiasts, the Northern Lights provide a unique learning experience. Hunting for the fire-tailed foxes in the sky is not an easy task, but it can be accomplished with a few good tips – and patience. Equip your backpack with a tripod and a camera capable of slow shutter speeds. Remember to dress warmly as well! If you're not sure about going on a Northern Lights expedition on your own or if you need photography tips from a professional, you can take part in a Northern Lights photography expedition arranged in Lapland by businesses like Beyond Arctic.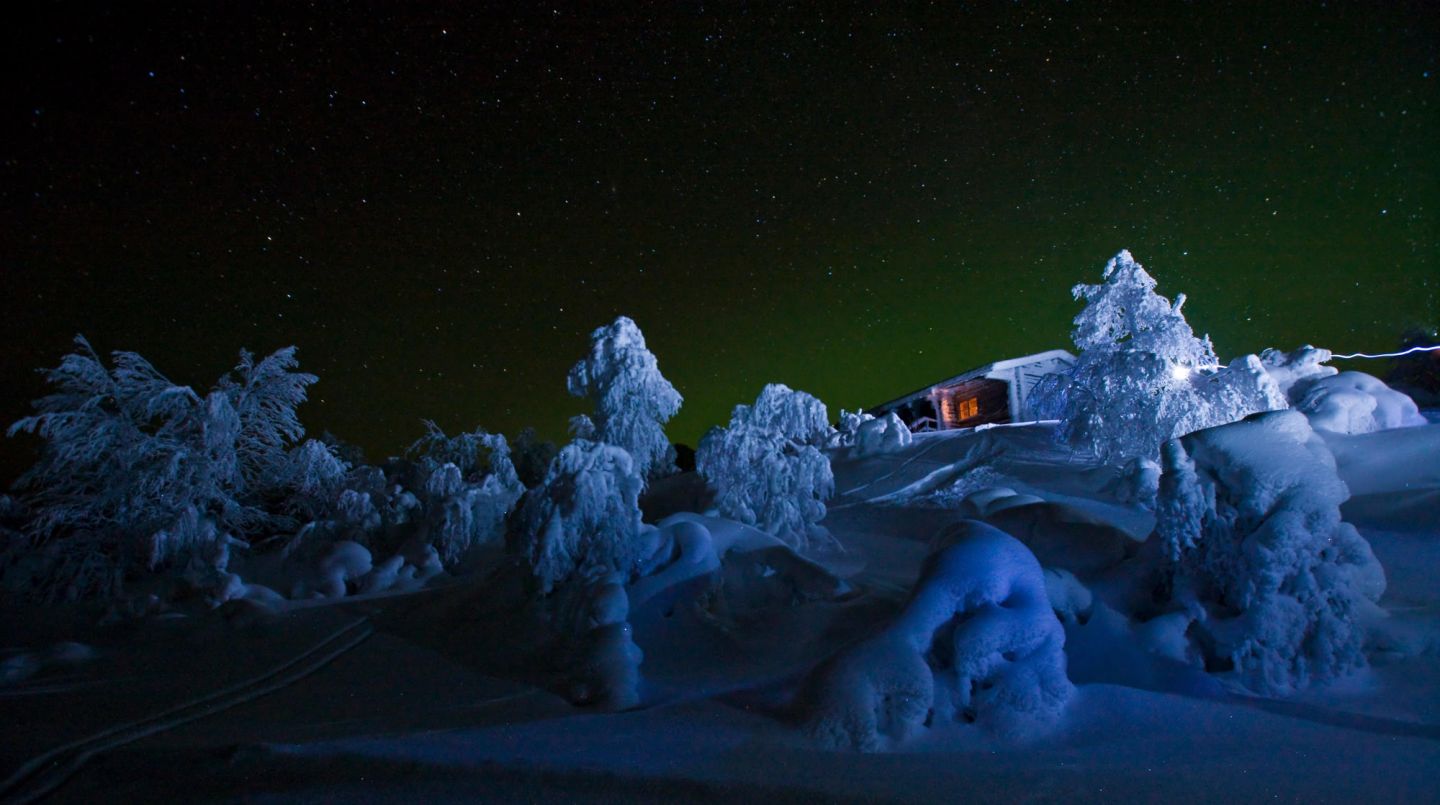 Photo by:
Lapland Material Bank