Every winter, hundreds of seasonal workers from abroad and other parts of Finland come to Lapland. That has also been the way for lots of people to find their permanent place in Lapland.
What kind of work is available in Lapland?
Guiding, cooking, waiting, cleaning, customer service… you name it! Most of the seasonal jobs are tourism-related, but tourism has a wide impact on the local economy so keep in mind that you may find nice seasonal work outside the obvious companies.
Where can I find jobs?
Various private employment agencies and staffing services have tons of jobs listed on their websites in English when the recruitment season starts. Notable recruiters in Lapland include Go On, SantaPark and Lapland Staff.
Besides those three, plenty of jobs are also listed on the public employment agency's website. The portal is in Finnish, but there are jobs listed in English as well! The link above shows the jobs in Lapland.
You can also follow companies directly in social media. They will announce on their channels when they are hiring. There are also tons of jobs which are not listed in the public portals, so if you find a company you would love to work at, why not send an open application to them?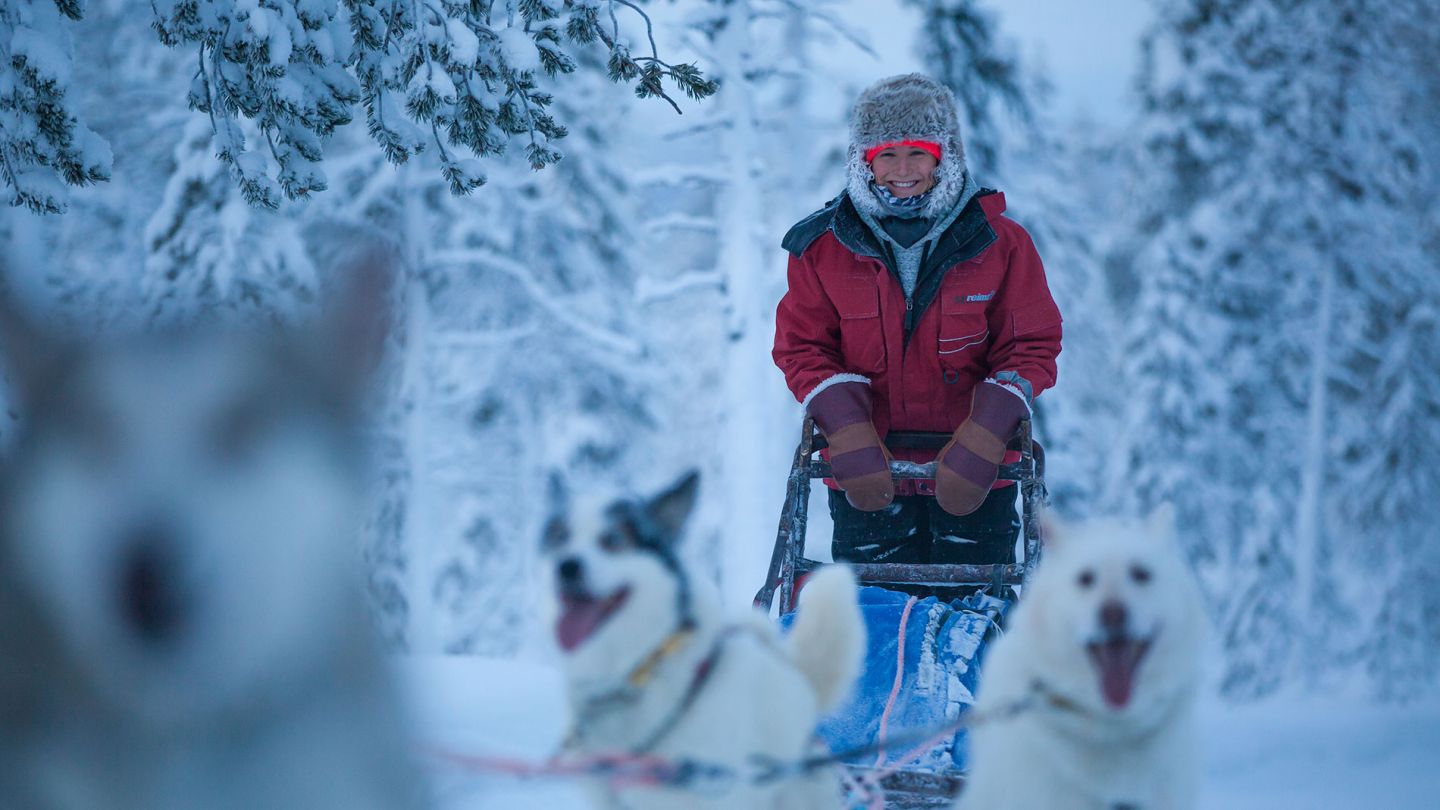 Photo by:
Lapland Material Bank | Antti Pietikäinen
When is the high season? When do I need to apply?
The high season starts in late November and lasts until early March. Of course, people are needed outside the high season and in some fields, for example, ski resorts, the season is a lot longer.
Companies start hiring during the late summer for the following winter, so better be safe than sorry and not wait until the season is about to start.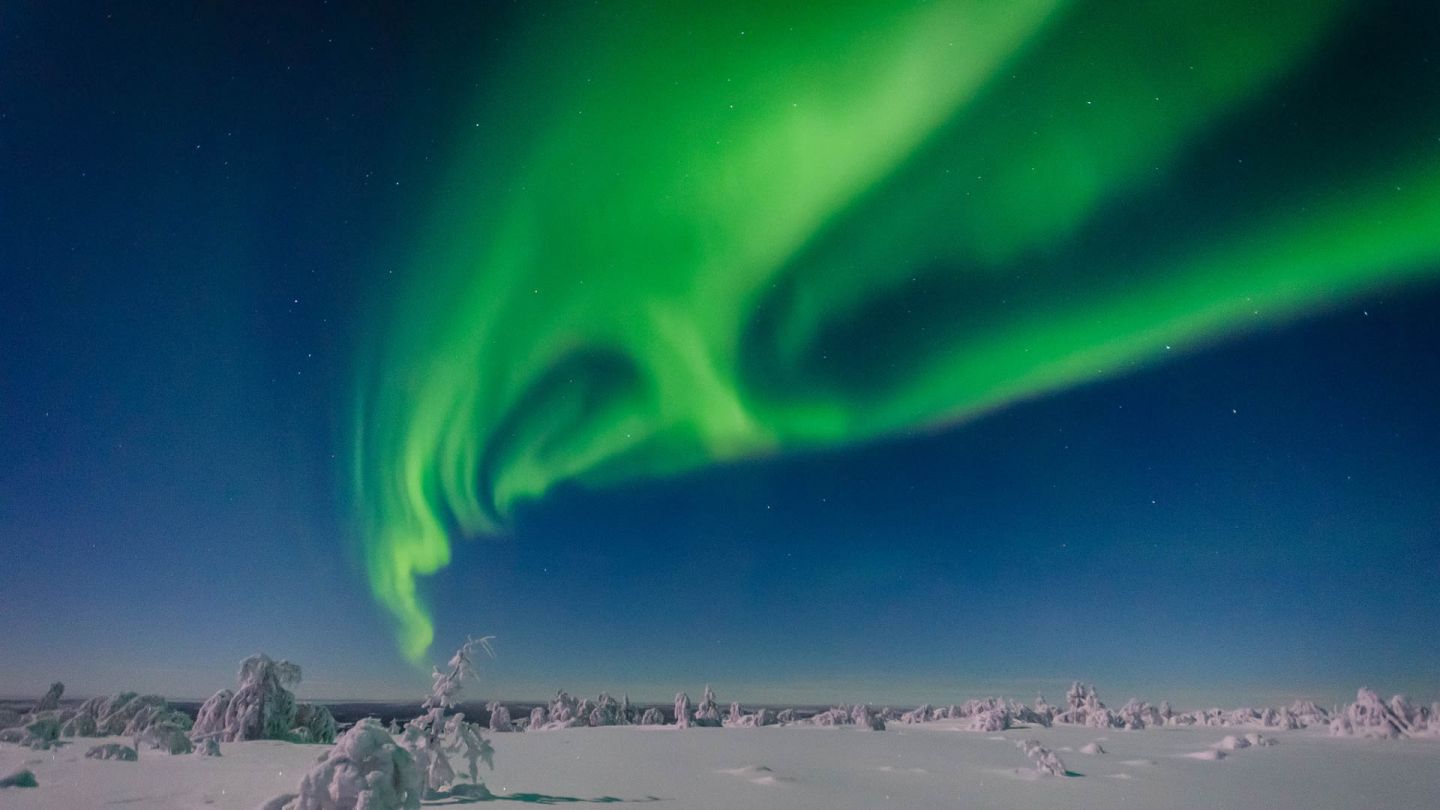 Photo by:
Lapland Material Bank | Gareth Hutton
How about work and residence permits, visas etc.?
Citizen of an EU member state, Liechtenstein, Switzerland, Iceland or Norway, do not need a residence permit for residence in Finland. You have to register your right of residence if you will stay in Finland for longer three months. For more information go to https://migri.fi/en/i-am-an-eu-citizen-or-a-family-member.
Citizens outside of EU/EEA countries require either work, residence or seasonal permit.  For further information see Finnish Immigration Service's website.
What are the salaries, terms and conditions of work?
Your salary and terms and conditions of work are based on the collective labor agreement between the employers' organization and the labor union. The majority of seasonal workers, for example, program service and hospitality industry workers, are under agreements between the Finnish Hospitality Association MaRa and the Service Union United PAM. Your salary will be affected by your previous work experience, language skills and education.
For example, the minimum salary for waiters and waitresses with under two years of experience in a place where alcohol over 5,5% is served is 11,31 per hour and for younger safari guides, with under three years of experience, minimum salary is 8,70 euros per hour.
Some other important things about your terms and conditions in those fields are that you are paid by the hour. Sundays and Finnish holidays are paid double, and you are entitled to two days off per week. Time of work is 120 hours (program services) or 112,5 (hospitality industry) every three weeks, and it is averaged across the season. Please take notice, that in some jobs may be part-time and the time of work may be, for examply, 90 hours. The basic salary may seem low, but when you add on double salaries on Sundays and holidays plus additions to salary based on working hours (for example, evenings), your average hour salary is better than said in the contract.
Keep in mind that the labor agreement is collective. In other words, you are entitled to those terms and conditions even if you are not part of the labor union. There are only a few fields of work in Finland not under collective labor agreement, but tourism and restaurant businesses are definitely covered.
Also, if you work in Finland temporarily for foreign company, you are listed as a posted worker. That means that you are also under collective labor agreements and legislation. Read more about Finnish labor legislation from the website of ministry of econonic affairs and employment.
How can I find a place to stay?
Usually the employer can offer you place to stay within walking distance to your work place. If not, the employer probably has experience how to help you.
If you have a car, finding apartment is a lot easier since you don't need the place just next to your work place. Distances in Lapland may seem long but keep in mind that traffic jams are an unknown concept to us. Even in winter conditions, the rule of thumb is that 50 kilometers on the main roads means 45 minutes by car. Just remember to respect the winter conditions, which can be harsh.
The cost of rent depends whether you live in the city or somewhere remote, and whether you're sharing accommodation or not. Prices vary greatly, so it's a good idea to do some research and ask around.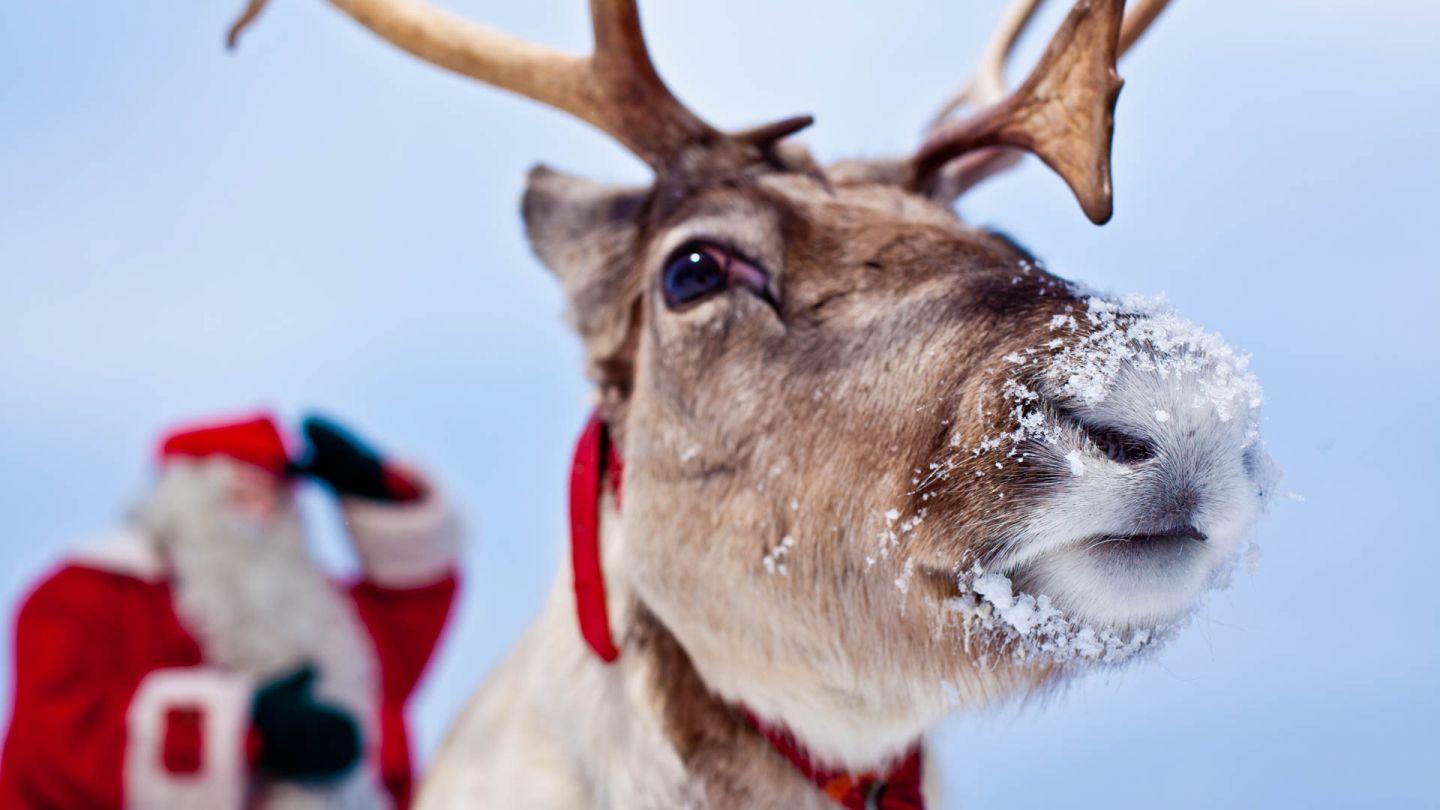 Photo by:
Lapland Material Bank | Visit Rovaniemi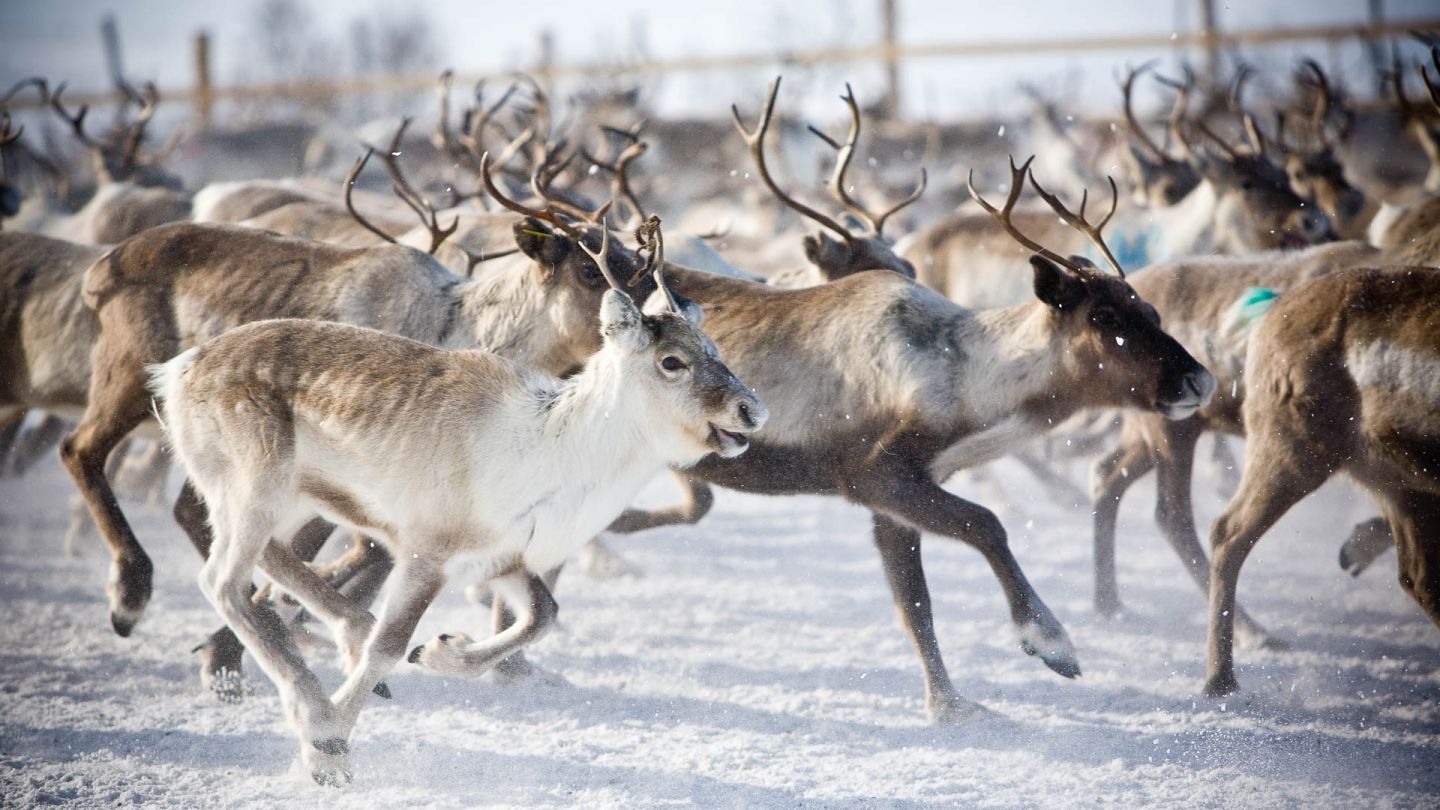 Photo by:
Lapland Material Bank
How about the weather?
There is no way around it, winters in Lapland are cold and days are short. And that's when most seasonal workers come here.
Minus 20 Celsius is nothing special, but most of Lapland is located far from the sea, so those offshore freezing winds are not a problem.
Rovaniemi is located on the Arctic Circle, which means that the sun doesn't rise above the horizon for one day on 21st of December and daylight lasts only for few hours during December and January. The more north you go, the Polar Night just gets longer. In Nuorgam, the northernmost place in Finland, Polar Night lasts for two months.
If it was just cold and dark, we would not probably stay here either. Electricity and functional heating make life a lot easier, but there is also an indescribable beauty of endless snowbanks and calmness during Polar Night. Of course, we have more describable beautiful things here as well, such as auroras and the fells.
But if you come here for the summer… Let's put it this way: There is no shortage of light. To be more specific: day in Nuorgam lasts for two months. How do we sleep when it doesn't get dark at all? Put our head on the pillow and sleep. Although we have to admit that heavy curtains or a sleep mask make this a lot easier.
How is life in Lapland?
We got you covered. Check out for more information about our Living in Lapland FAQ or our Tourist FAQ.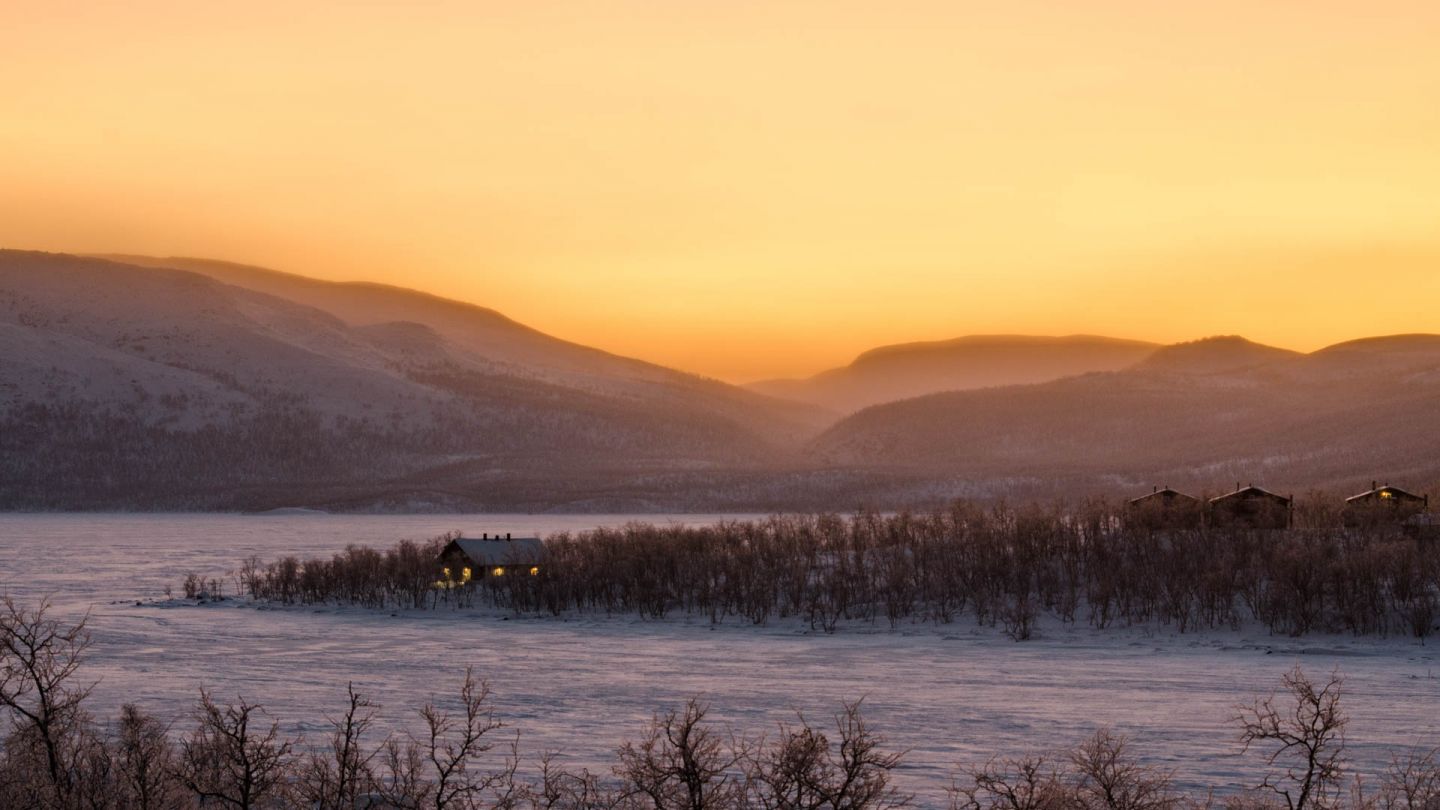 Photo by:
Lapland Material Bank | Gareth Hutton
What about taxes and fees?
In Finland, you pay taxes based on your income. The more you earn within a year, the higher your tax percentage. On the other hand, if you stay only for few months, your tax percentage will be low for sure.
Besides taxes, social security contributions, around 7%, are automatically deducted from your salary. Only if you can prove that you pay social contributions in another EU member state (i.e. have a steady job), you can receive A1 form (from your home country) which frees you from social security contributions in Finland.
For more infomartion, go to Tax Administration's website.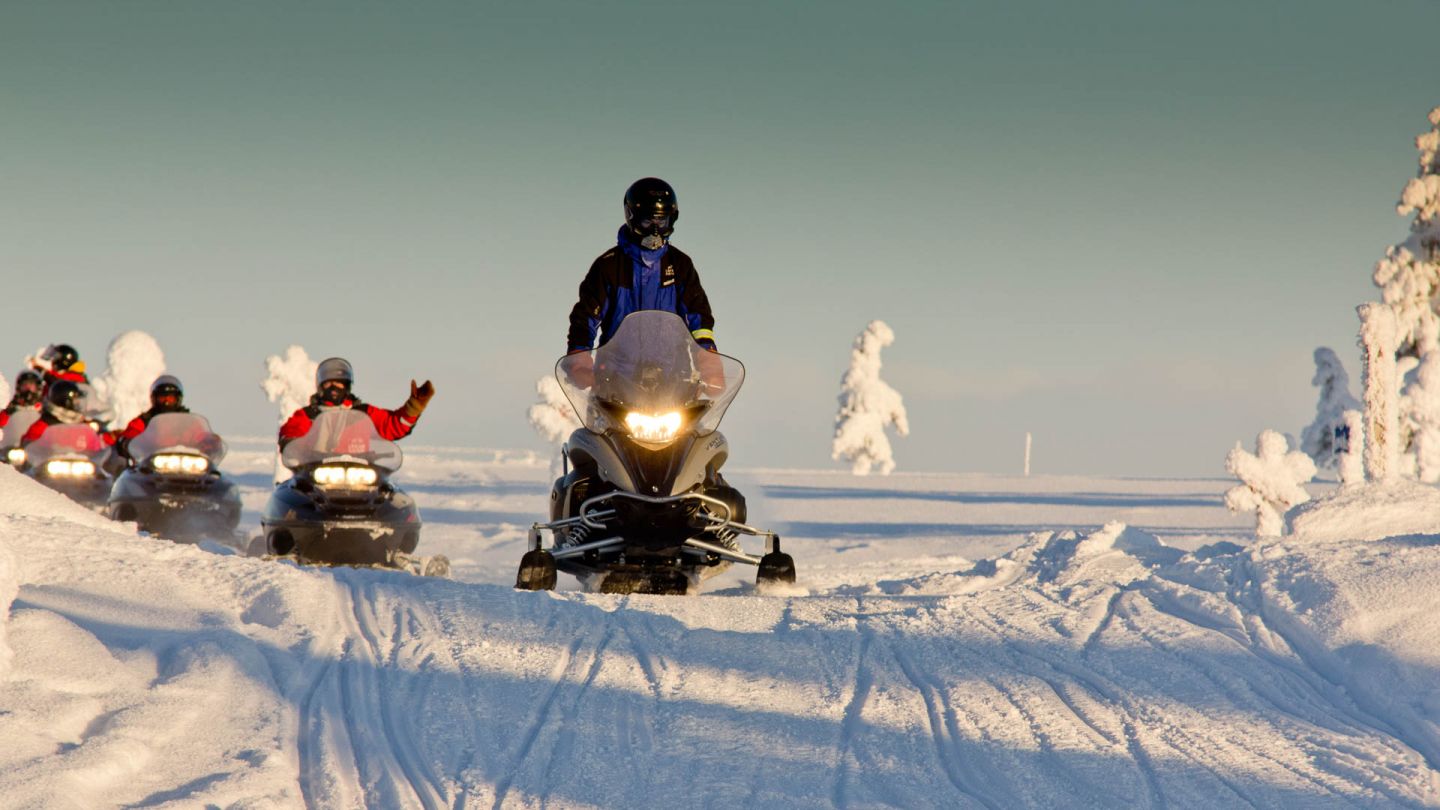 Photo by:
Lapland Material Bank | Lapin Safarit
How can I get to Lapland?
Easily. Even though we are little off the road, the logistics here work really well.
We have several airports (Kemi-Tornio, Rovaniemi, Kittilä, Enontekiö, Ivalo) and the railroad goes beyond Rovaniemi to Muonio and Kemijärvi.
Flight time from Helsinki to Rovaniemi is around 1,5 hours, and the train ride for the same trip takes 8-9 hours.
Buses to Lapland and within Lapland are an option as well. They are also likely the cheapest way to get here (while taking the longest time.) Bus lines in Lapland work well especially if you need to get somewhere along the main roads or to ski resorts, but the frequency may not be the same as in southern Finland. For train tickets, go to VR's website. Bus tickets can be found at Matkahuolto's website. There is even direct busline from Helsinki all the way up to Levi in Kittilä.
If you want to bring your own car to Finland, you can either take the ferry from Stockholm or Tallinn to Turku or Helsinki and drive to Lapland. Another option is to drive all the way up through Sweden and cross the border from Tornio or even further north from there.
In most cases, employer does not cover your expenses to get to Lapland.
Additional questions?
Didn't find the answer to the question that was bothering you? Try our Living in Lapland FAQ, Lapland Staff's FAQ  or just hit us up at munlappi@houseoflapland.fi!
You can also find bunch of interesting articles about working in Lapland on our website's work section!
Also, do not hesitate to contact the municipality officials in a case of need! For example, municipality of Inari has comprehensive info package for people who go to work there.