Snowmobiles are the best way to explore Finnish Lapland fast! Hop on and discover the frozen rivers and lakes, the secluded forests, the expansive felltop vistas.
Like reindeer rides and yapping huskies, you'll find roaring* snowmobiles in virtually every destination across Finnish Lapland. Sometimes these snowmobile excursions are combined with Northern Lights hunts, ice-fishing or other winter fun, other times it's just the thrill of exploring the snow-kissed wilderness from the back of a Polaris . Click on your destination to get started on your snowmobile sojourn.
* Aurora eMotions in Rovaniemi offer e-Sleds, or electric snowmobiles. Not only are they more ecologically friendly than their gas-gurgling brethren, they also disturb the natural ambiance less.
Forest jaunts
The most common kind of snowmobile ride offered is a jaunt through the forests of Lapland. These rides vary in length from 30 minutes to a few hours. These are often the easiest rides and the most family-friendly. On the longer trips, you'll often pull over at a laavu, or Finnish lean-to. Here, your guide might light a fire and offer you something sweet and a mug of warm berry juice or campfire coffee.
Ruka-Kuusamo offers some of the best forest snowmobile routes in northern Finland.
You can't talk about trees and snowmobiles and not mention the epic forests of Salla.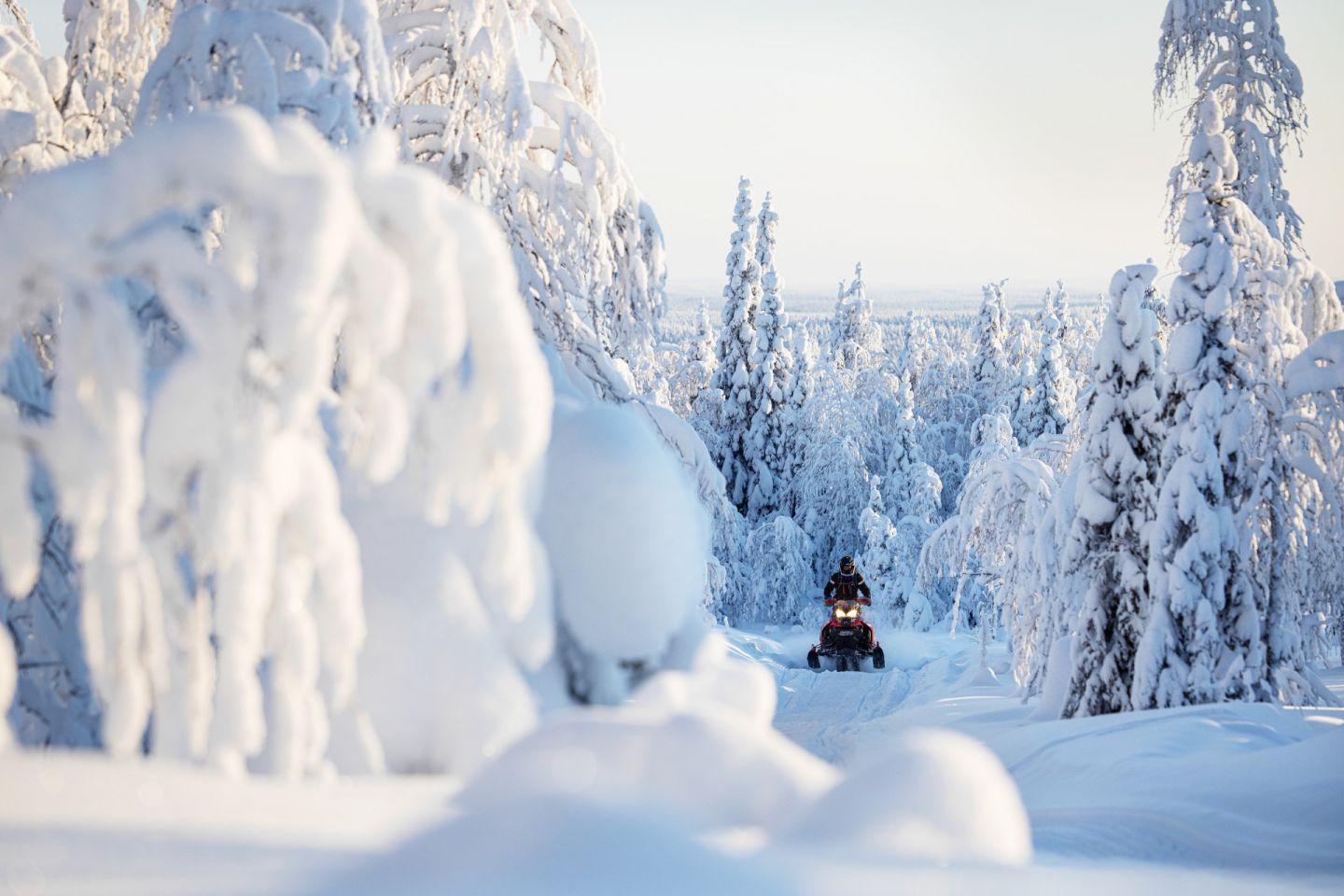 Photo by:
Harri Tarvainen | Ruka-Kuusamo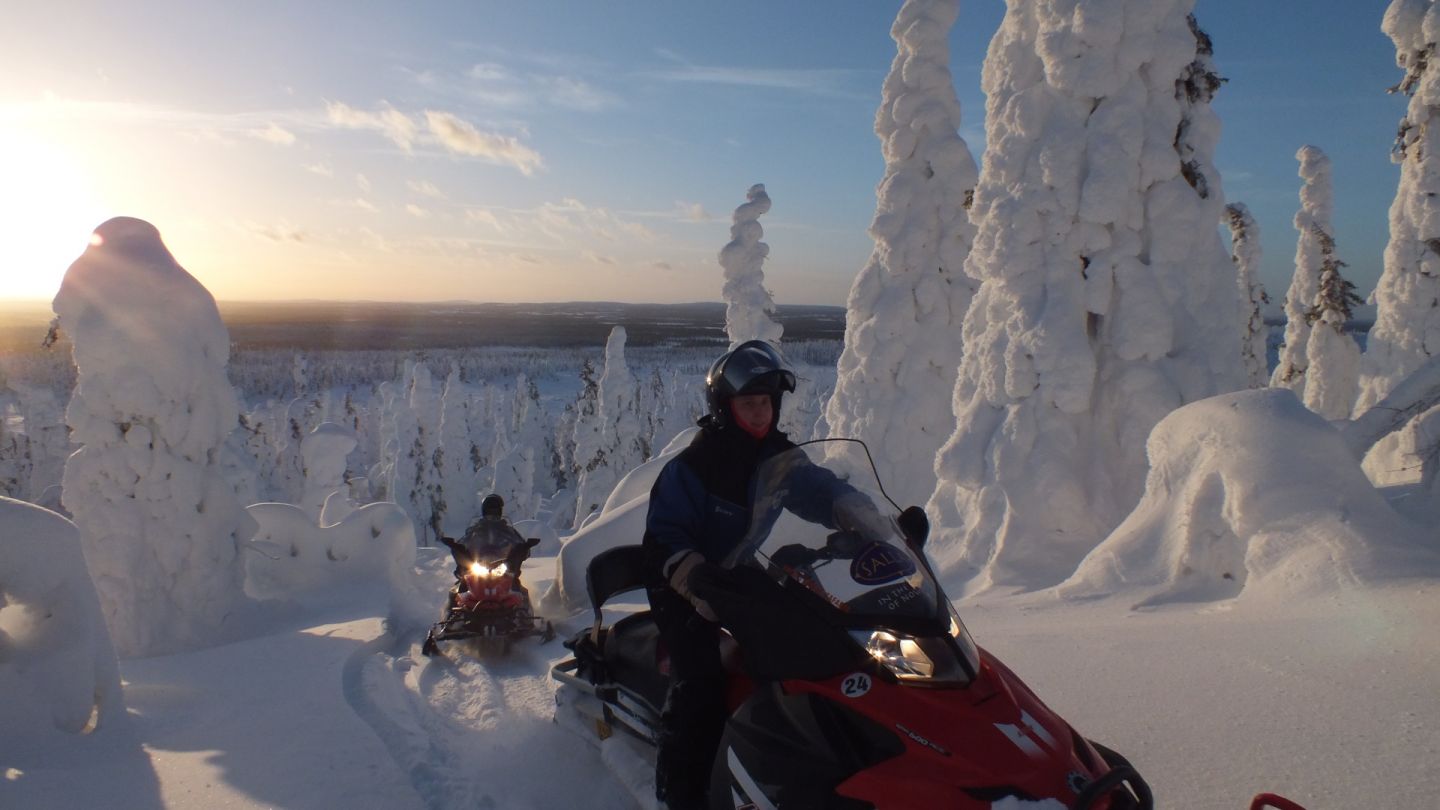 River rush
Sometimes you just wanna put your foot on the gas and just … GO! When the rivers freeze over, they offer the perfect place to let loose and see what your snowmobile can do. (Always obey speed limit signs and use common sense!) These trips range from short to long, but one thing's for sure: they're never dull!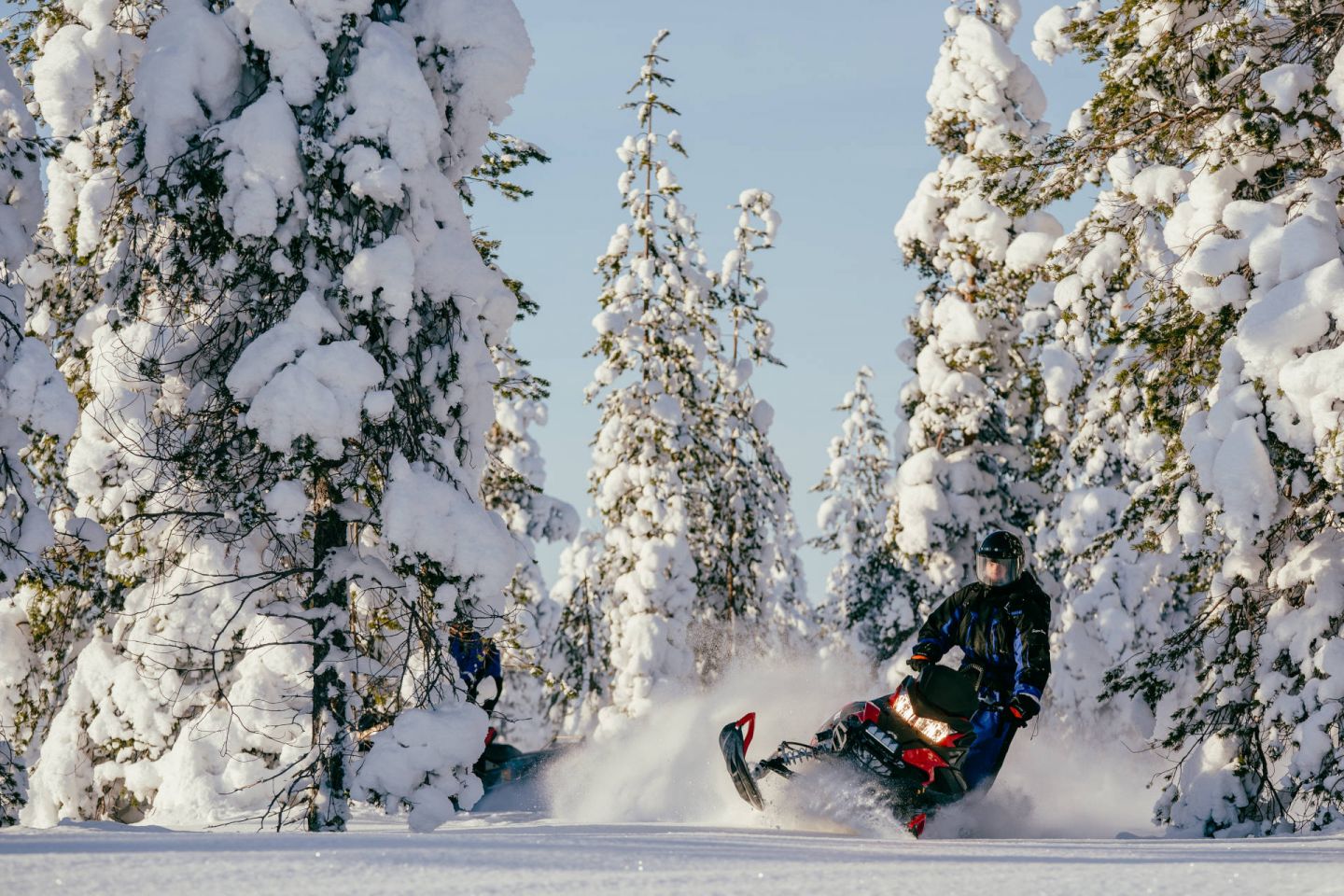 Photo by:
Visit Rovaniemi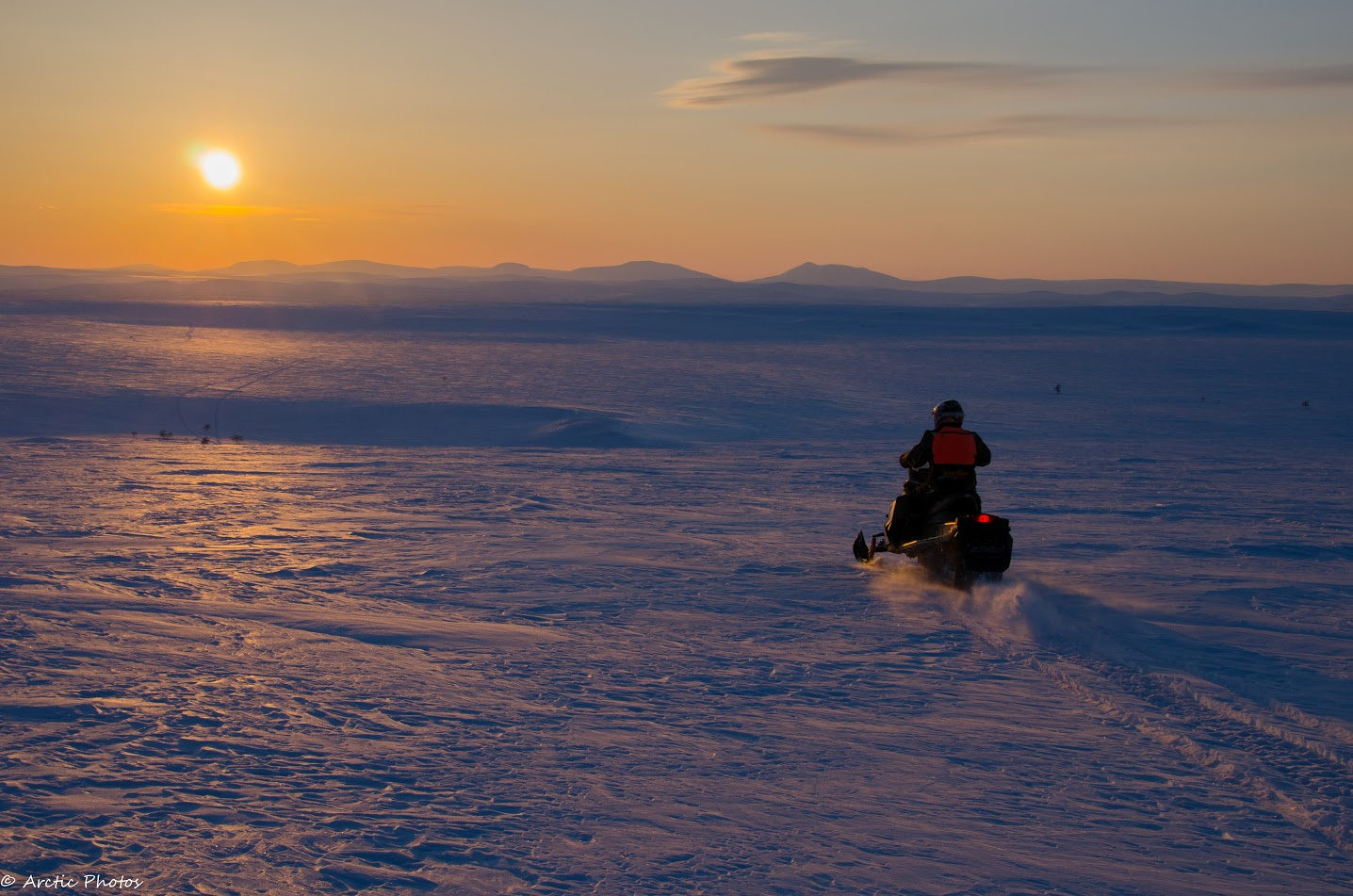 Photo by:
Inari-Saariselkä
The great white open
There's just something about a massive frozen lake, like Inari, that beckons you onto the ice. Explore they seem to say. The same goes for the northern fells that offer unparalleled views of Lapland. These trips range from a few hours to a few days! You might enjoy a campfire, ice-fishing, an open wilderness hut and a sauna next to a frozen stream.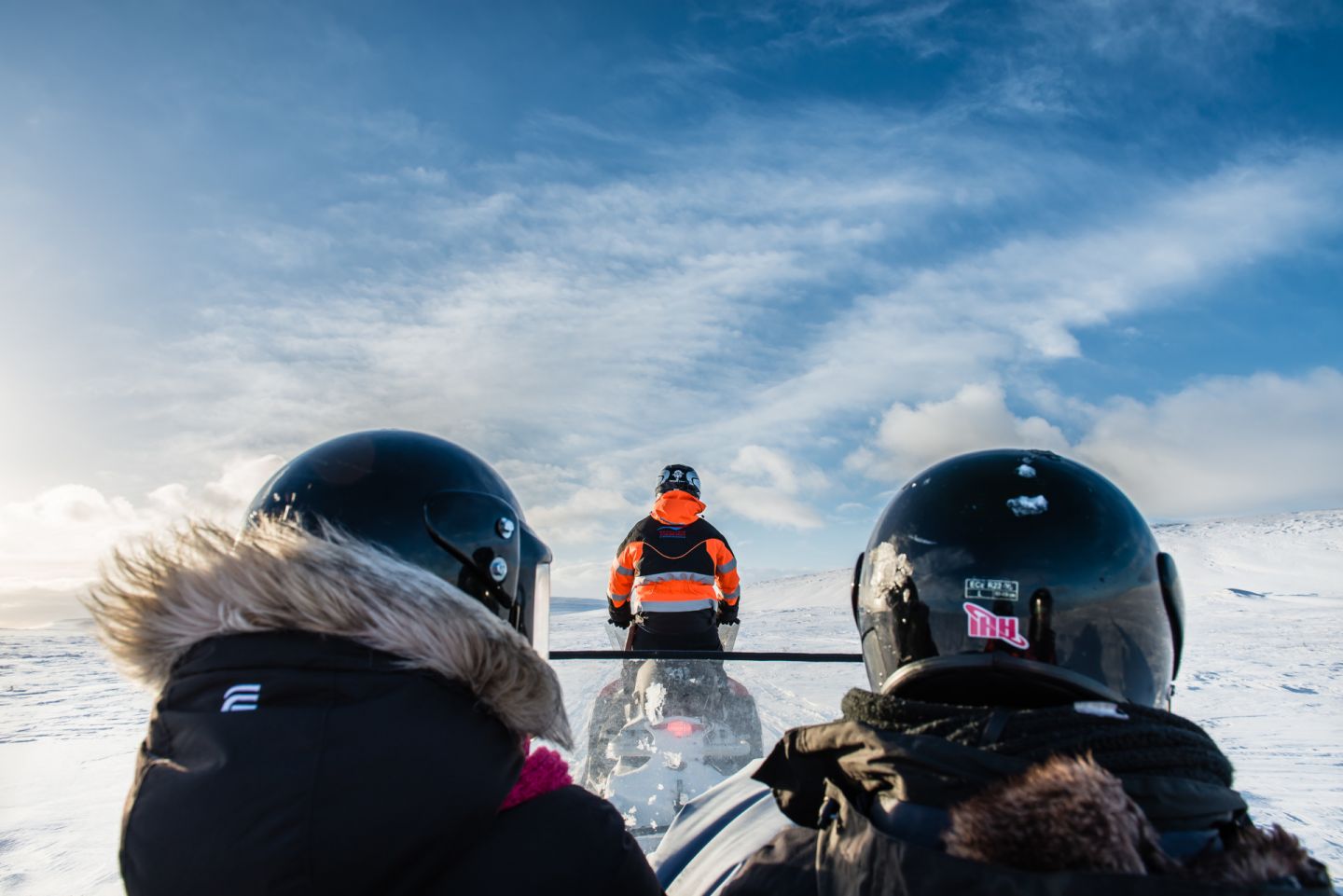 Photo by:
Inari-Saariselkä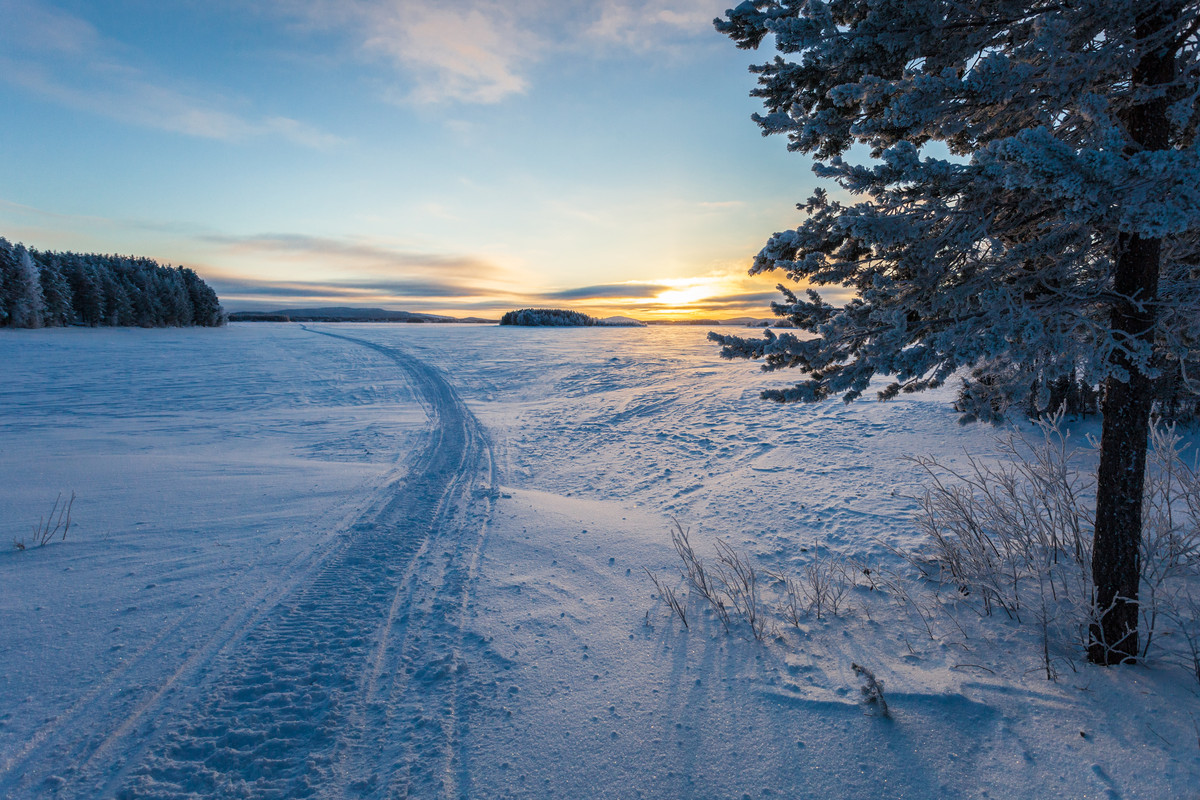 Photo by:
Visit Kemijärvi
Pro-tips
We recommend guided snowmobile tours. Snowmobile guides will keep you safe and give you specific advice for the terrain, weather and circumstances.
Not every snowmobile track is free to use. When you purchase a snowmobile safari, the tracks you use are part of the price.
Reindeer are semi-wild animals, and they can be easily spooked by snowmobiles. Always treat reindeer with respect and drive with caution whenever encounter one.
Snowcross & other snowmobile events
Finnish Lapland is also the perfect place for snowcross (snocross) and snowmobile races. Every winter, in Rovaniemi, Ruka-Kuusamo, Ivalo and other snowy locales, fans fill the stands and watch as the most talented snowmobile riders in the world do jumps, flips and race for the finish line. Check the events calendars for destinations for dates and details.
If you're looking for snowmobile sports under the Midnight Sun, check out the snowmobile watercross event in Ivalo!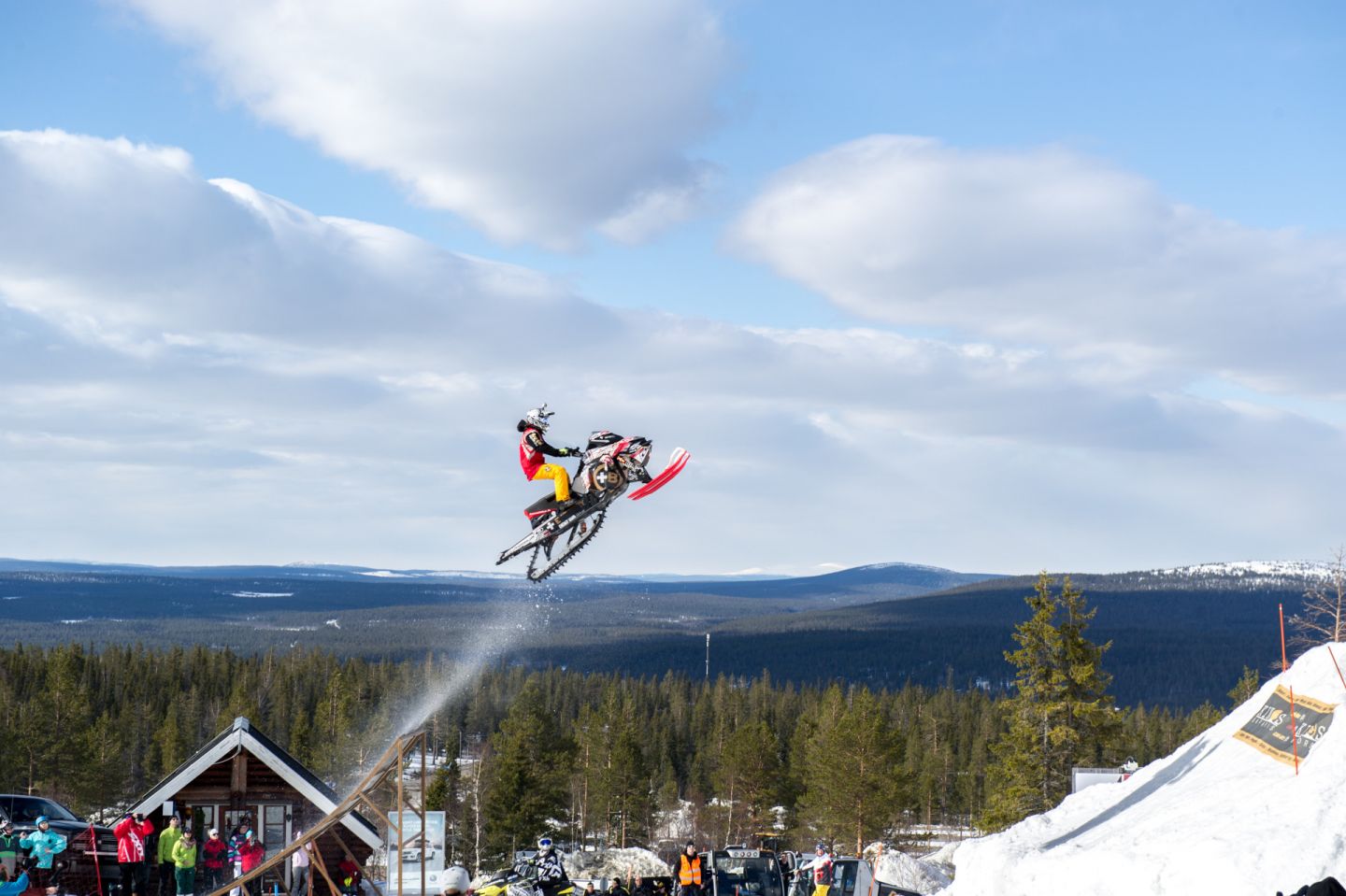 Photo by:
Markus Kiili | Lapland Material Bank