Kittilä
Levi is a ski resort location with dozens of slopes & ski lifts & hundreds of kilometers of cross-country ski tracks, along with production & support services.
The Levi ski resort is located on the Levi fell in the municipality of Kittilä. With 44 slopes of varying degrees of difficulty, 26 ski lifts and 230 kilometers' worth of cross-country skiing tracks, it is one of the biggest and most popular ski centers in Finland. Levi has excellent capacity to host all types of productions, both big and small, thanks to its wide array of year-round accommodation and top-notch services.
The Levi Fell and its slopes rise up to 530 meters, offering impressive views of the ski resort, as well as the surrounding Arctic nature with its vast forests. The top of the fell is accessible by car. The skiing season at the ski resort usually lasts from October until May. The process of snowmaking makes it possible to begin the season even before the permanent snow blanket covers the ground.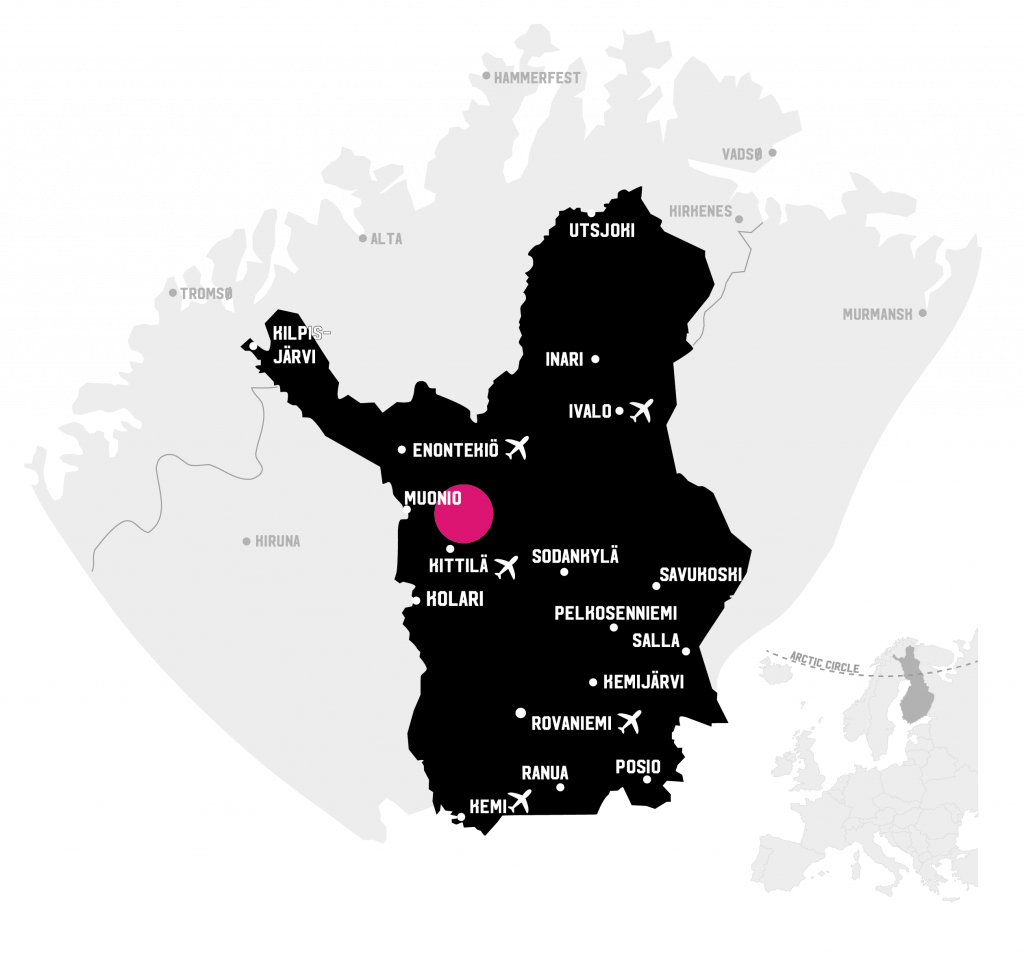 Accommodation
Levi is a popular tourist spot, so there is plenty of accommodation available. The versatile selection ranges from isolated cottages to hotels and chalets in the middle of the resort.
The accommodation capacity of Levi is approximately 25 000 beds in total.
Levi Eats
As a popular tourism destination, Levi hosts a wide range of options for restaurants, from fast food to fine dining. You can also order catering from local businesses.
Other Services
When filming in Levi, you might find these services helpful:
Skiing and cross-country skiing equipment rentals
Snowmobile rentals
Snowcat services
Reindeer and husky experiences
As one of Finland's most popular ski resorts, Levi is a hub of activity providers, safari guides and more. For more information on the services available in the area, visit the Levi travel site.
You won't find any Arctic wilderness on earth as connected as Lapland. Our five airports, our comprehensive road network (well-maintained, even in mid-winter) and public transportation makes getting around effortless, no matter the season.
By Plane
The nearby Kittilä Airport (20 min by car) connects daily with Helsinki. In the winter season, Kittilä also has daily connections with some European cities.
By Train
Kolari (1 h 15 min) is the nearest railway station to the Levi Ski Resort, followed by Rovaniemi (2 h 15 min). VR has all the details on tickets and timetables.
By Bus
You can reach Finland's most popular ski resort by bus, even from as far away as Helsinki. Matkahuolto is the hub for Finnish bus tickets and timetables.
By Car
Getting to Levi by car is easy, as the ski resort sits north of the intersection of highways 79 and 80, which connect Kilpisjärvi, Muonio, Rovaniemi, Kemijärvi and Ranua.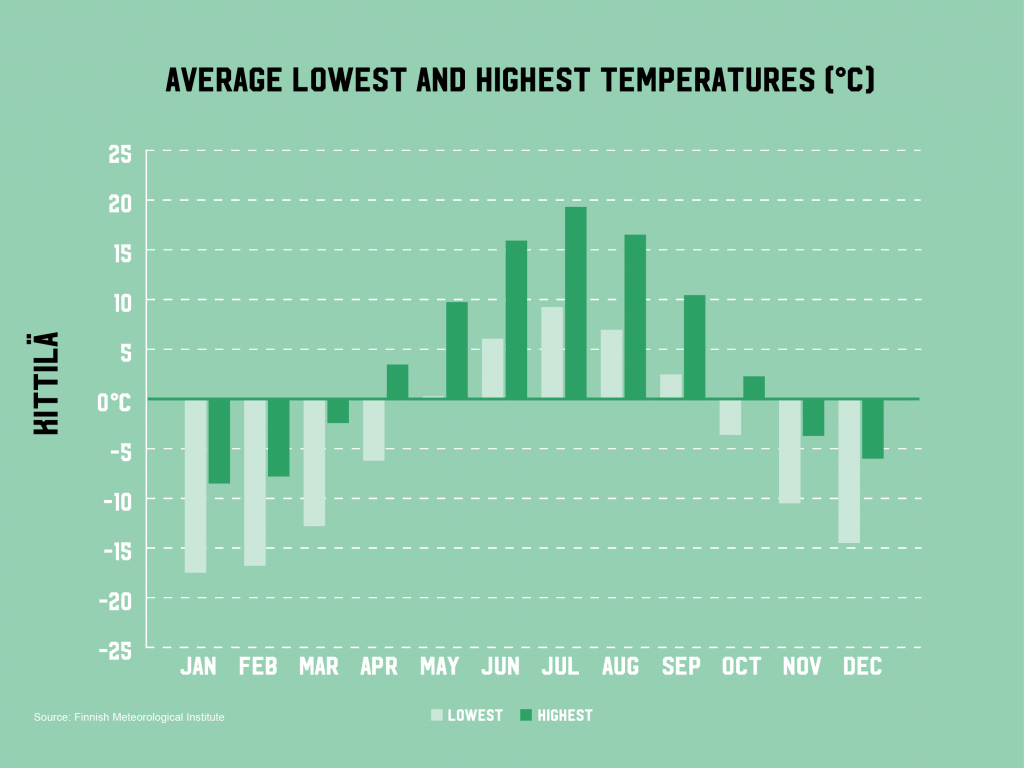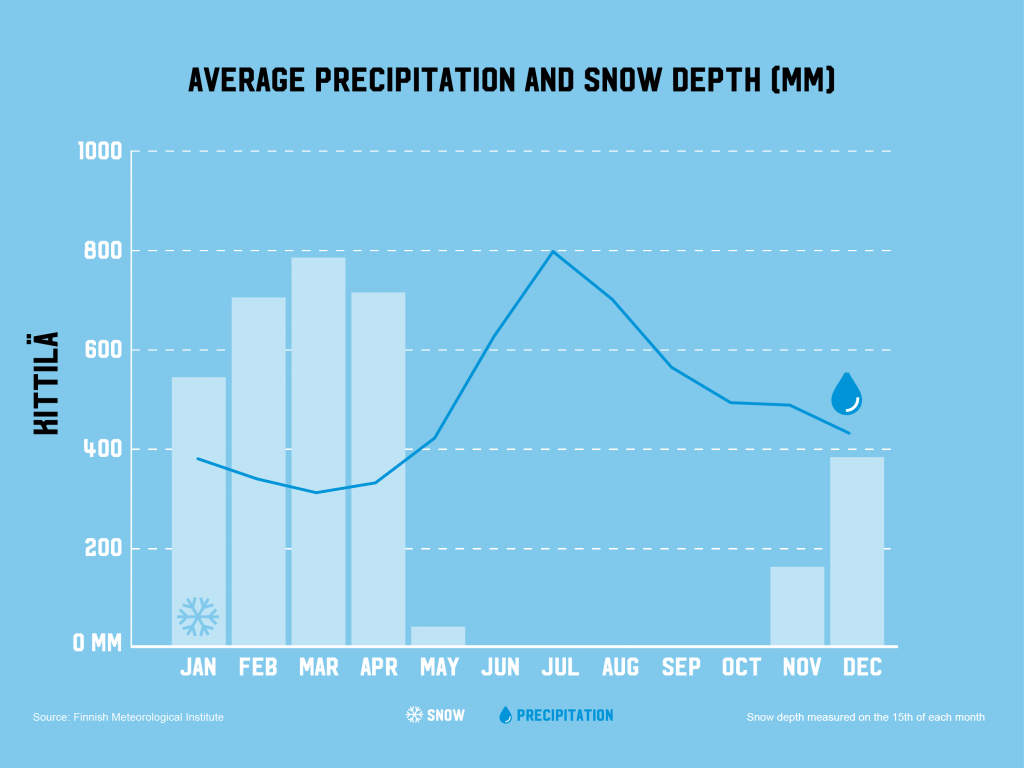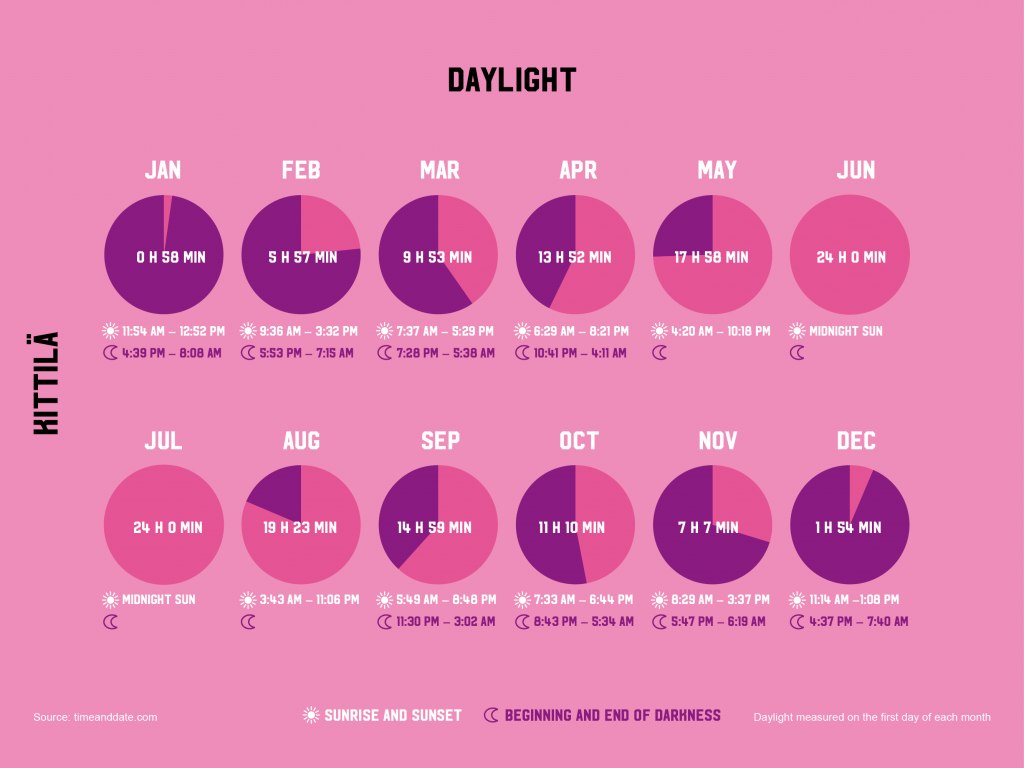 Crew & Filming Equipment
Companies across Lapland offer production services. If you want to know more, get in touch.
Permits
Filming permits to the ski center premises are granted by Levi Ski Resort Ltd, while permits for the rest of the Levi area are handled by Visit Levi. If you have questions or concerns, we are more than happy to help you with the permit process, so please don't hesitate to contact us.
Filmed Here