Sodankylä
Retro buildings and streets offer a great film location for small town stories set in past decades, with many support and production services nearby.
The truly unique town of Sodankylä is a refreshing flash from the past. With its old signs and retro-style buildings, the town center offers a great location for small town stories set in the past decades. Most of the buildings in and around the area are from the 70s and 80s, and they include premises such as cafés and pubs, little shops and apartment buildings.
And if you're looking to combine small-town charm with versatile nature, you're in luck. The rivers Jeesiöjoki and Kittinen flow right by the town, and the Pyhä-Luosto National Park is just around the corner.
Sodankylä is also home of the world-famous Midnight Sun Film Festival, which gets a special flair from the retro atmosphere of the town center each summer.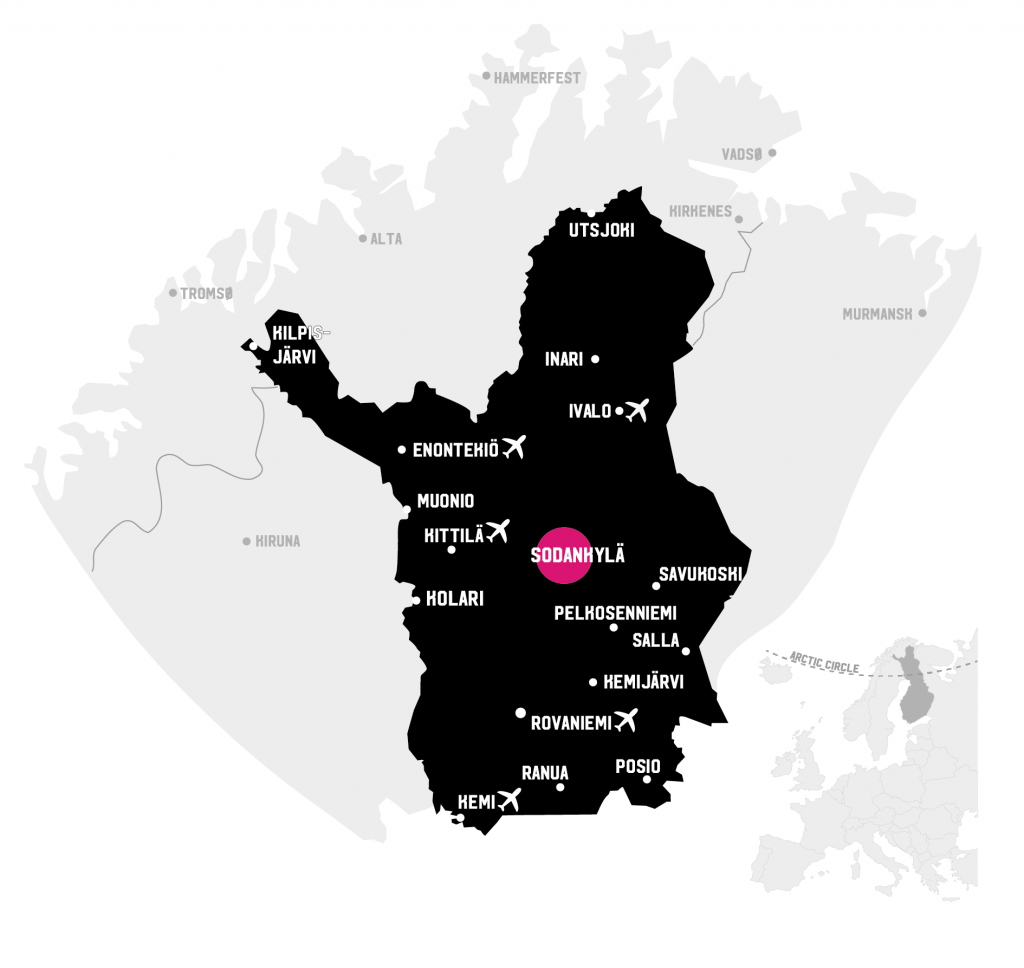 Accommodation
For nearby accommodation, there are a couple of hotels in the town center of Sodankylä, as well as a handful of holiday apartments available for rent. In addition, the Luosto travel area, only a 30-minute drive away, offers various accommodation options from hotels to cozy cottages.
Restaurants & Catering
In the town center, you can find a handful of restaurants and lunch cafés, as well as a couple of fast food eateries for those craving some pizza or a burger.
Other Services
Some additional local services that may be useful when filming in the retro town of Sodankylä include:
Construction services
Helicopter and flight services
Guide services
Transportation services
Visit Sodankylä has more information and contact info for services in the area.
With five airports and well-maintained roads and highways crisscrossing the region, Lapland is the most accessible Arctic wilderness in the world.
By Plane
The nearest international airports are in Kittilä (1 h 15 min by car), Rovaniemi (1 h 30 min), and Ivalo in Inari (1 h 45 min). The Sodankylä Airfield is located only 3 kilometers from the town center, and it is available for general aviation flights.
By Train
Sodankylä's nearest train stations are in Kemijärvi (1 h 15 min) and Rovaniemi (1 h 30 min). You can find ticket info and schedules on VR.
By Bus
It's easy to get to Sodankylä by bus. There are direct buses from Kemijärvi and Rovaniemi. You'll find all the relevant info on buses to Sodankylä on Matkahuolto.
By Car
Sodankylä lies at the intersection of European highways E75 and E63, so it's easy to reach from just about any direction.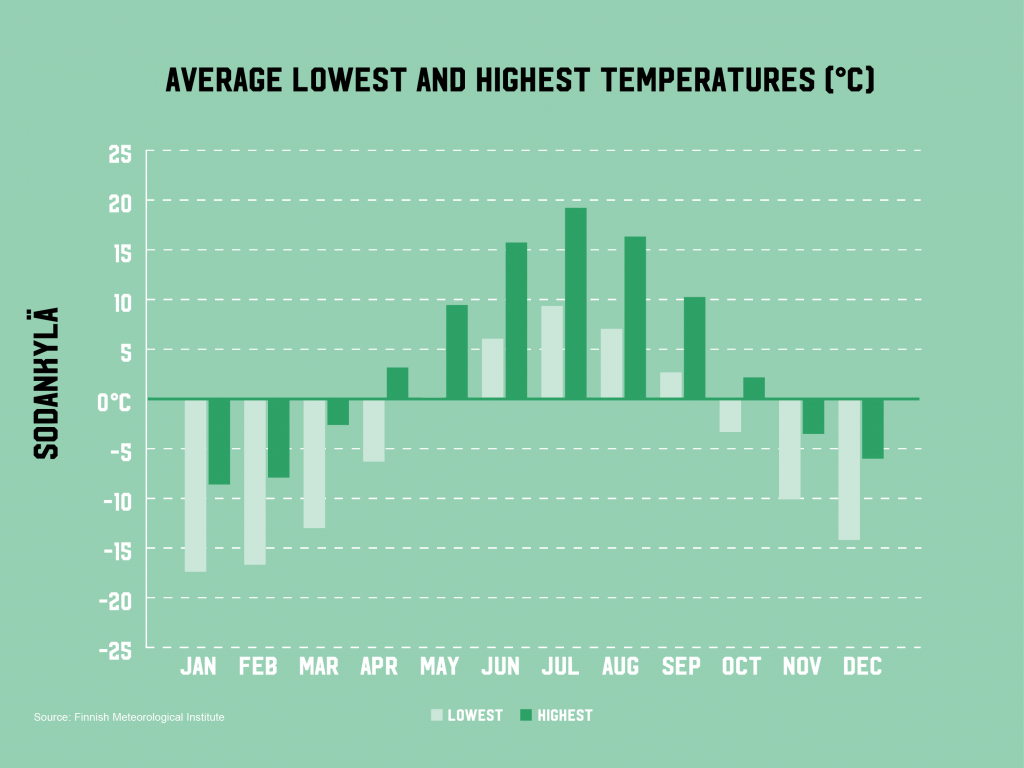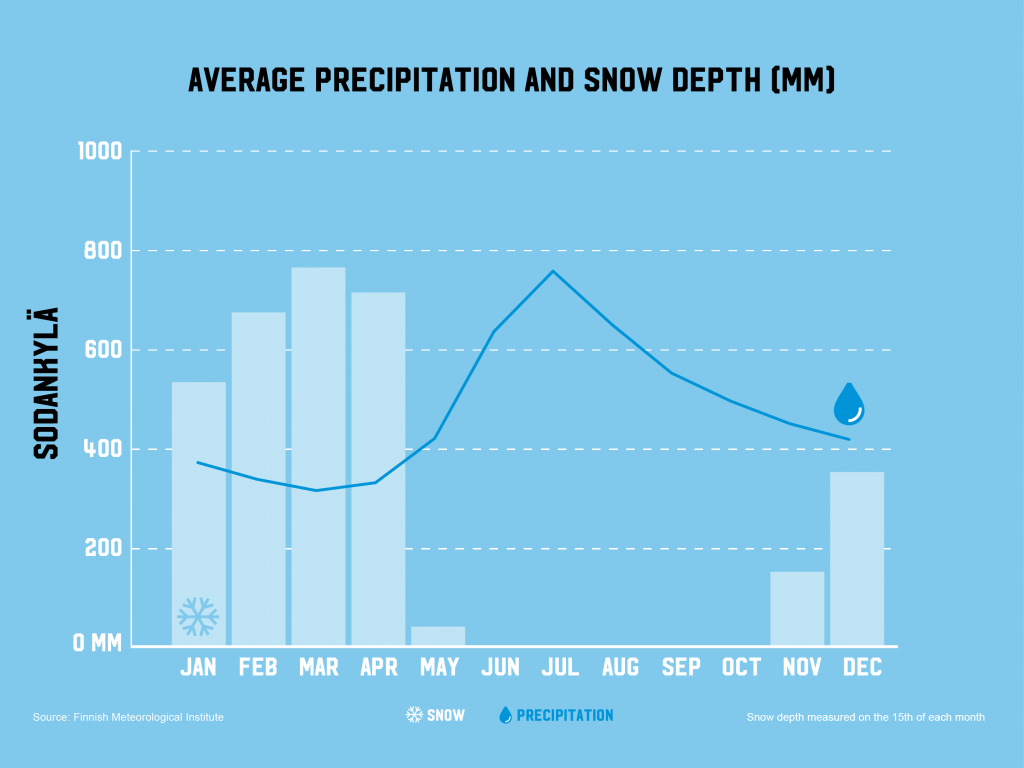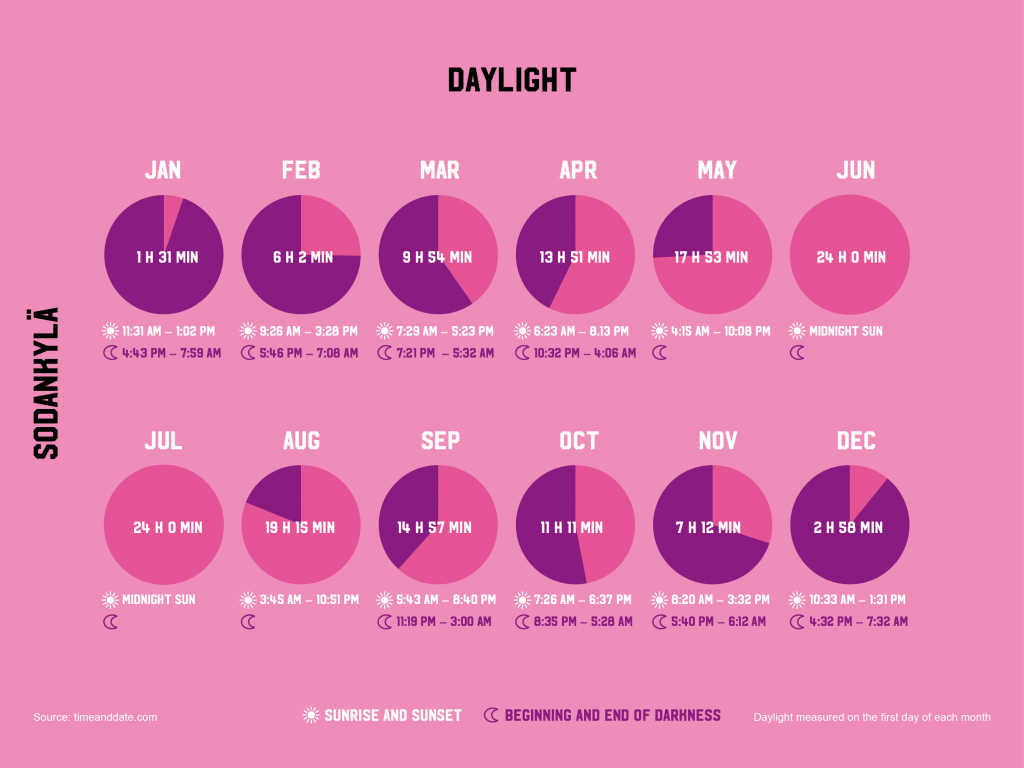 Crew & Filming Equipment
Looking for production services in Lapland? You don't have to look far. There are many companies that operate across the region. Get in touch if you want to learn more.
Permits
Permits for filming in the town center of Sodankylä are granted by the municipality. If your production disrupts traffic, you need a permit to ensure the rights, privacy and safety of everyone involved are protected.
Small-scale production often need not worry about film permits, as Everyman's Right allows you to film in public in many cases. You can freely film streets and roads, buildings and public parks, but you'll need permission if you want to shoot inside businesses, restaurants, etc. If you're not sure about your right to film, you can always ask.
Film Lapland does not directly handle film permits, but we can help you figure out if you need one and the permit process. Don't hesitate to contact us.