Productions traveling to northern Finland for a film shoot will find it easy and convenient, thanks to 5 airports, public transportation and well-maintained infrastructure.
Lapland is in the Arctic, but unlike Siberia, Alaska or other exotic Arctic locations, getting here is easy, whether you come by airplane, train or car.
Despite the expansive size of Lapland, operating in the area is effortless thanks to wide transportation, service and cellular networks. Though most of Lapland sits above the Arctic Circle, getting here is effortless, whether you're flying, driving or taking the train. The region's long-standing tradition as a holiday and outdoor recreation destination has created excellent transport and support services throughout the entire province. It is possible to fly into an airport minutes away from the Arctic landscapes and stay in a comfortable hotel, even when filming in the wilderness.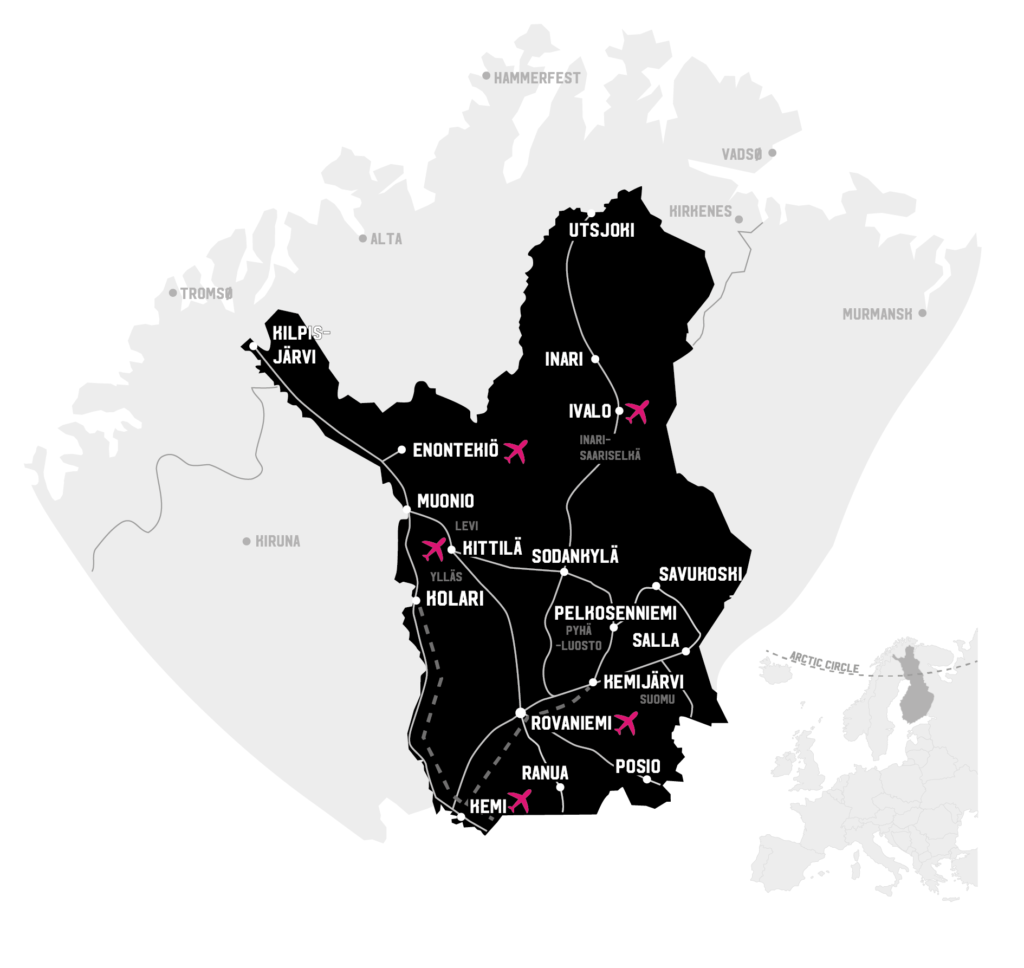 Flying to Lapland
Lapland is home to five airports, with daily connections to Helsinki. A flight to Lapland from Helsinki, the capital of Finland, takes between an hour and 1.5 hours. During the high season, the international airports in Rovaniemi, Ivalo and Kittilä offer direct flights to cities in Europe and even Asia. A flight to Rovaniemi from London takes about 3 hours and 30 minutes. From Berlin, it's under 3 hours.
For the latest information, visit Finavia.
Check out these companies for your flight to Lapland: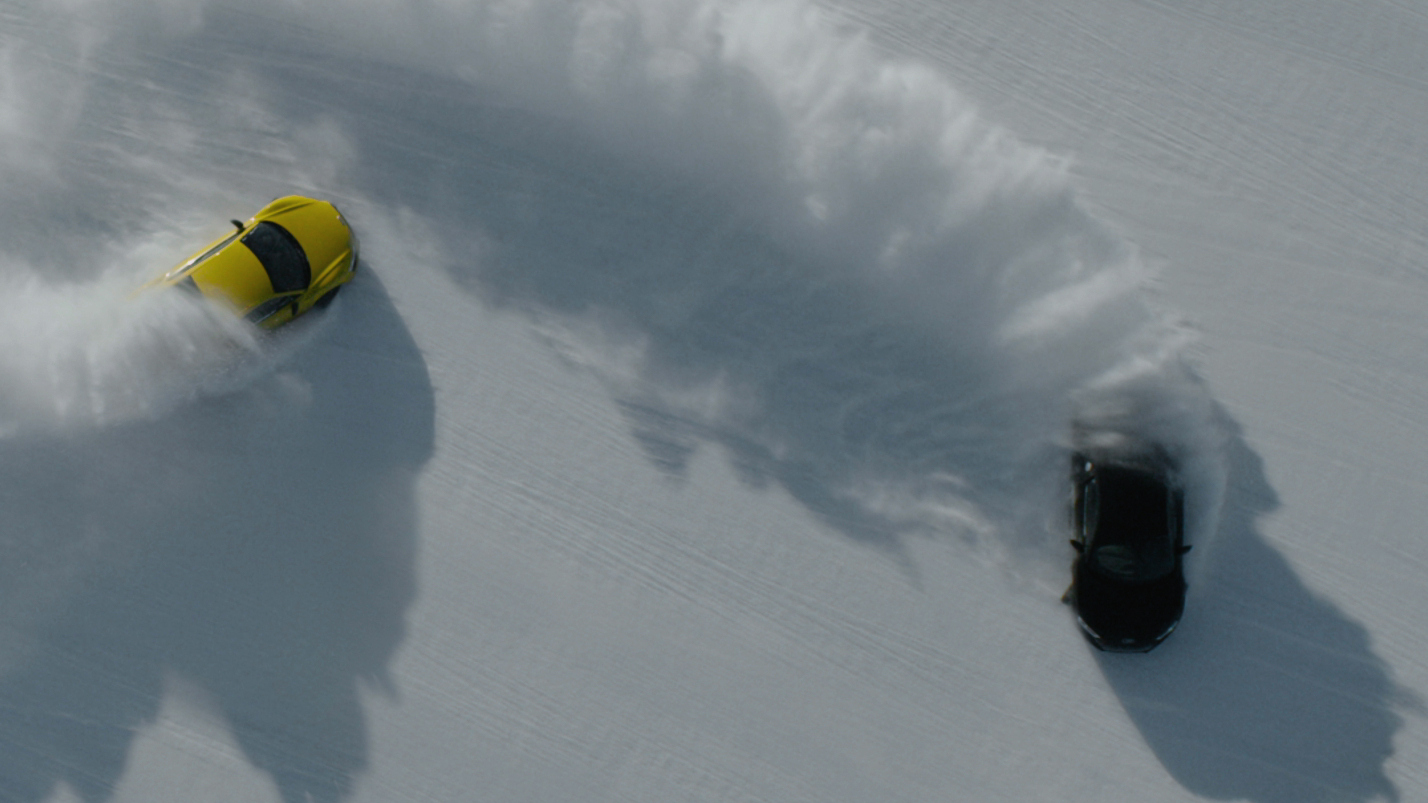 Driving to Lapland
Lapland's road network is vast and well maintained–even in the winter months. Driving from southern Finland is a straight shot on European route E75, which connects the capital with Rovaniemi. From Sweden, you can take Route E4 through Tornio or E10 and E45 from the north and experience the fells of Enontekiö. From Norway, you can take E8 from Tromso, E6 from the north, or E6 to Utsjoki from Kirkenes in northeastern Norway. There are no border controls between Finland, Sweden or Norway.
When driving to or from Russia, you'll pass through the border crossing at Salla, about 20 minutes northeast of the village of Salla, or at Raja-Jooseppi, about 45 minutes southeast of the town of Ivalo.
The Finnish Border Guard has more information on international border crossings into Finland.
Check these car rental companies:  
Trains & buses to northern Finland
Public transportation is efficient, reliable, safe and on time. There are good rail connections to terminuses in Lapland from all over Finland. The trip from Helsinki to Rovaniemi takes between 8 and 12 hours, depending on connections. There are also train stations in Kolari and Kemijärvi. The sleeping cabins in the night-trains provide a comfortable and refreshing way to travel overnight.
For timetables and tickets for trains, visit VR.
Buses traverse Finland from the far north to the southern cities. Buses connect all major cities and towns and pass through most villages, as well as connecting with cities beyond the borders. There are a number of bus companies and travel options, but you can find detailed information at Matkahuolto.
If you have questions or concerns about transportation to or around Lapland, feel free to contact us! We're happy to help.