Sustainable production practices can minimize your production's carbon footprint while maximizing cost-efficiency. Sustainable principles are easy to follow in Finnish Lapland.
The ongoing climate crisis is a call to action in all areas of our lives, and the TV and film industry must do their share in fighting the environmental crisis. This can pose a bit of a problem as at the same time, film and TV productions are coping with strict budgets and inadequate funding. But what if sustainable production offers a solution to both challenges?
We all know that audiovisual production can put a strain on the environment. As a general concept, sustainable production means operating in a way that consumes natural resources as little as possible during the production process.
On a practical level, sustainability indicates a new type of working culture. Sustainable production isn't just about getting rid of plastic bottles and avoiding unnecessary flying. It is an improved way of thinking and operating, where every step of the production process is planned with sustainable principles in mind.
It's important to bear in mind that there isn't just one way to be sustainable. Sustainability is an individual learning process, and often a positive one; if the change in working methods is executed systematically, it can lead to higher cost-efficiency.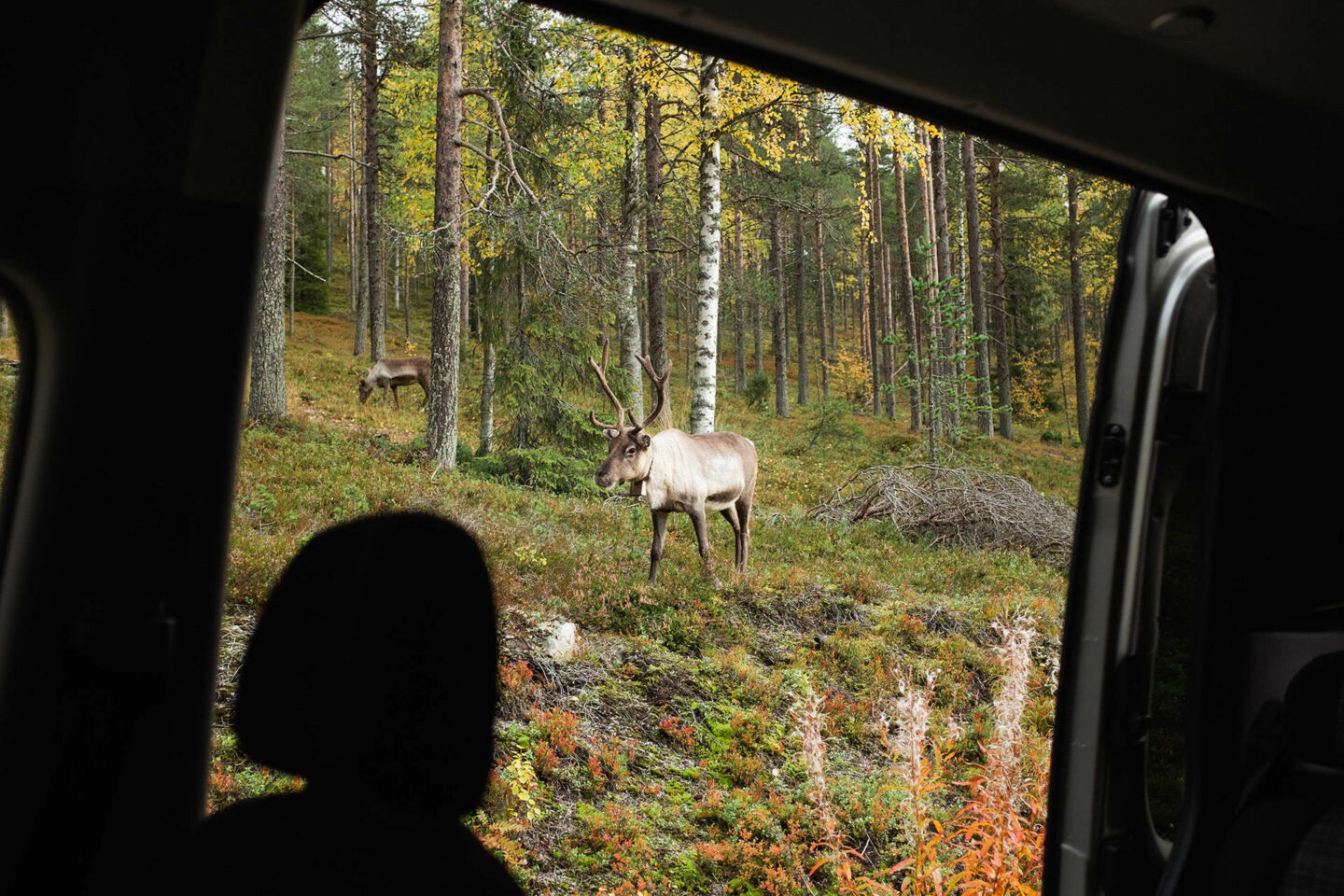 SUSTAINABILITY AND COST-EFFICIENCY
So, what are the most consuming aspects of the production process? According to international examples and research, the most significant impact on the environment occurs in logistics, energy consumption, waste handling, catering, and post-production. These areas are also the source of the production's cost-saving potential. For example, according to the 2014 Going Green & Saving Green analysis, there is a 51% saving potential in water consumption and a 58 % saving potential in battery usage.
Sustainability and cost-efficiency call for supervision and planning. In other words, at least one person is needed to hold all the strings and look over the process. While hiring extra personnel can seem like the opposite of what you should do when aiming for cost-efficiency, recent studies have shown that recruiting one person to look over the whole process pays for itself.
Education and good communication play a key role in sustainable productions. Sustainability means learning a new way of production, and it isn't always easy to get rid of old habits. In order for all staff to commit to sustainable working methods, it's important to include each department in the planning process. Maintaining an open dialogue motivates the personnel towards dedication to reaching the joint goal.
In conclusion, the first step towards making your production sustainable and cost-efficient is to hire or name one person in your team as the supervisor for the process. Educate, motivate, and communicate clearly with all departments. Share the results, and celebrate your achievements–all together.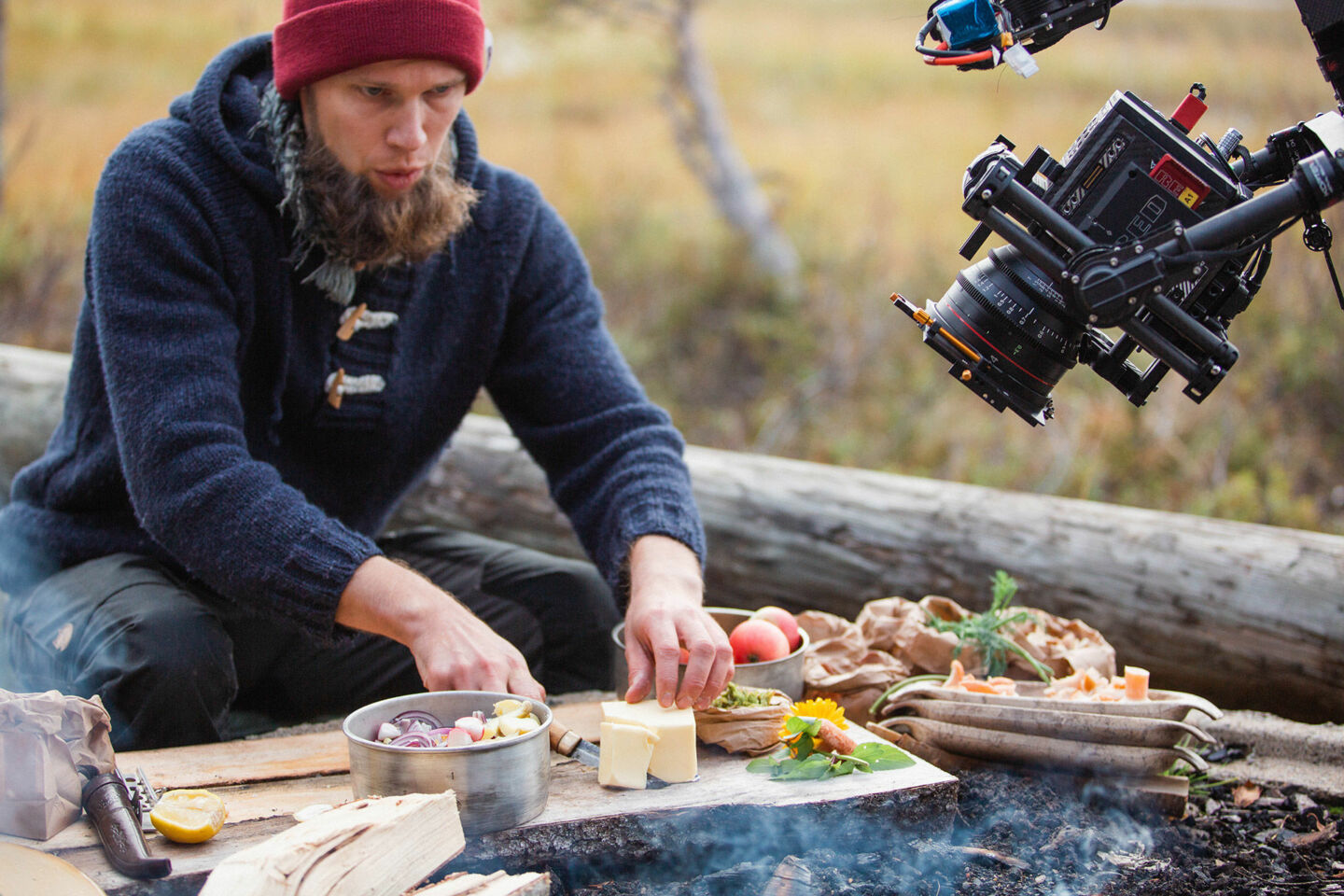 Photo by:
Flatlight Creative House
Filming in the Arctic
As of 2021, for productions coming to film in Finland and Lapland, we recommend the Albert toolkit, which inludes both a carbon calculator and a Carbon Action Plan. This helps ensure sustainability. Our film commission helped fund the implementation of Albert through a consortium.
Learn more about the Finnish AV industry's strategy on sustainability, including Albert.
The principles of sustainability mentioned above apply to filming in Finnish Lapland as well. Lapland is especially well-known for its ubiquitous nature, and the versatile wilderness locations attract productions to the region year after year. While filming in the Lapland nature, it's important to understand the meaning of the Everyman's Right and to operate in a way that causes as little strain on the natural surroundings as possible.
In Lapland, the main challenge for sustainable production occurs with transportation and logistics. In the land of long distances, transportation can be the most consuming aspect of filming. Due to the extreme weather conditions, it's not always possible to choose the eco-friendliest form of transportation. However, the challenge of transportation and logistics can be overcome with careful planning. A good logistics plan will help preserve the environment, time, and money.
On the other hand, Lapland has a highly developed infrastructure. Waste handling is efficient, and public recycling bins can be found across the region. Refillable water bottles are easy to use as you have access to fresh and clean drinking water at every tap. Eco-friendly electricity is also widely available.
Sources and additional information:
Ekosetti: A Guidebook to Sustainable Audiovisual Production in Finland
Green Production Guide by Producers Guild of America Foundation
Lights! Cameras! Clean Energy! A Guide To Integrating Clean Energy Norms Into Popular Television And Film