Sustainable productions reduce their footprints via measuring tools, utilizing the circular economy & Everyone's Right and Responsibility and promoting climate-friendly lifestyles.
The climate crisis currently underway is a call to action in all areas of life, and the TV and film industry is no exception. In Lapland and Finland, we are rising to the challenge posed by climate change with concrete goals and solutions. Here, we detail how to join the fight and help keep the best Arctic backdrops beautiful and available for future generations of filmmakers and storytellers.
THE PLAN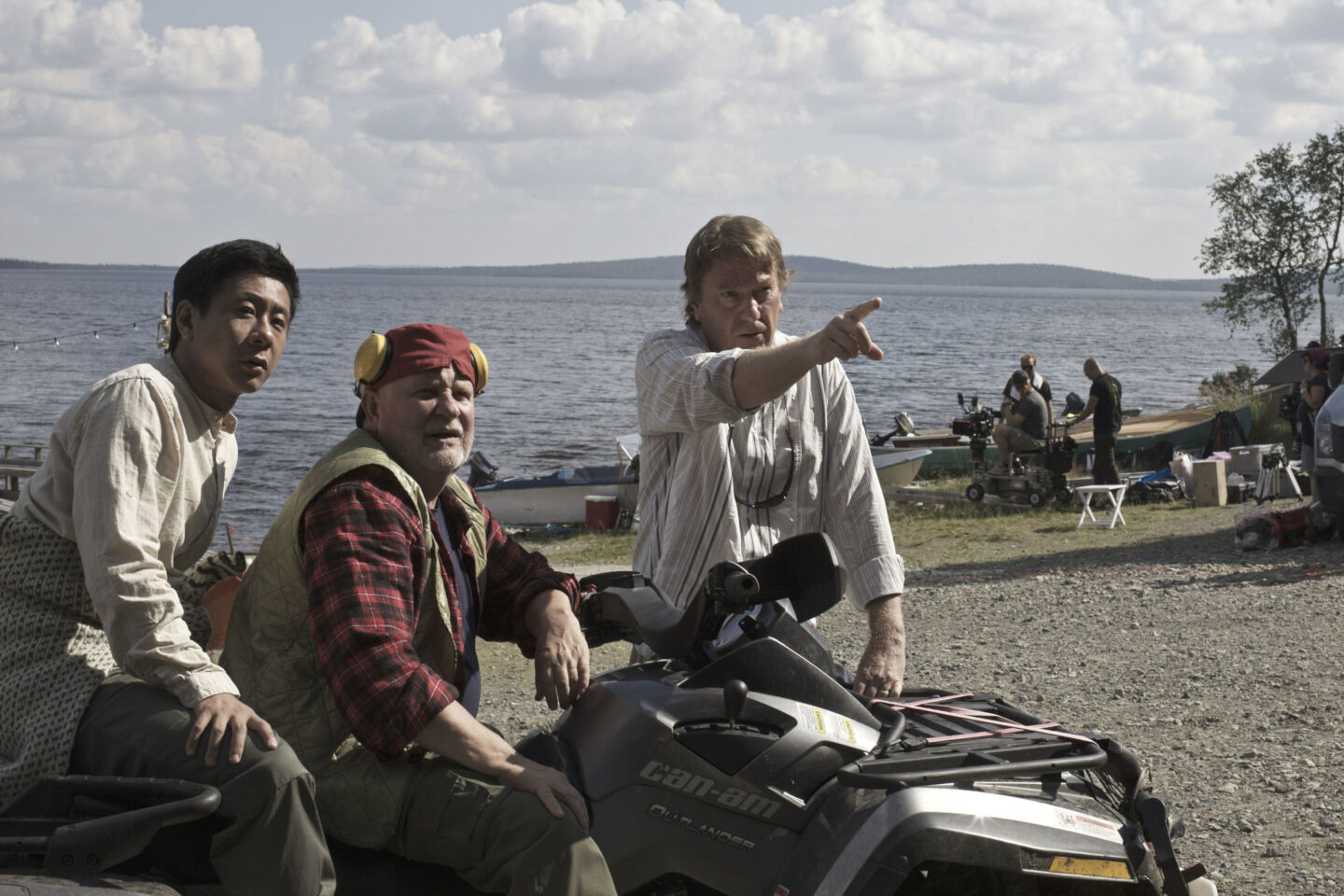 Photo by:
Jouko Piipponen
A good plan is always the best place to start. When planning a sustainable production in Lapland, we turn to the Ekosetti guidebook for sustainable productions in Finland. They stress that your plan should start with ecological goals and clear communication to every department of your production on how to accomplish those goals. A simple example: if your goal is reducing waste on set, then everyone should know what, where and how to recycle during filming. In Finland, we recycle almost everything: paper, cardboard, container plastic, metal, glass, electronics … you name it. Timely communication about your goals also allows departments to give feedback and suggestions on sustainability goals.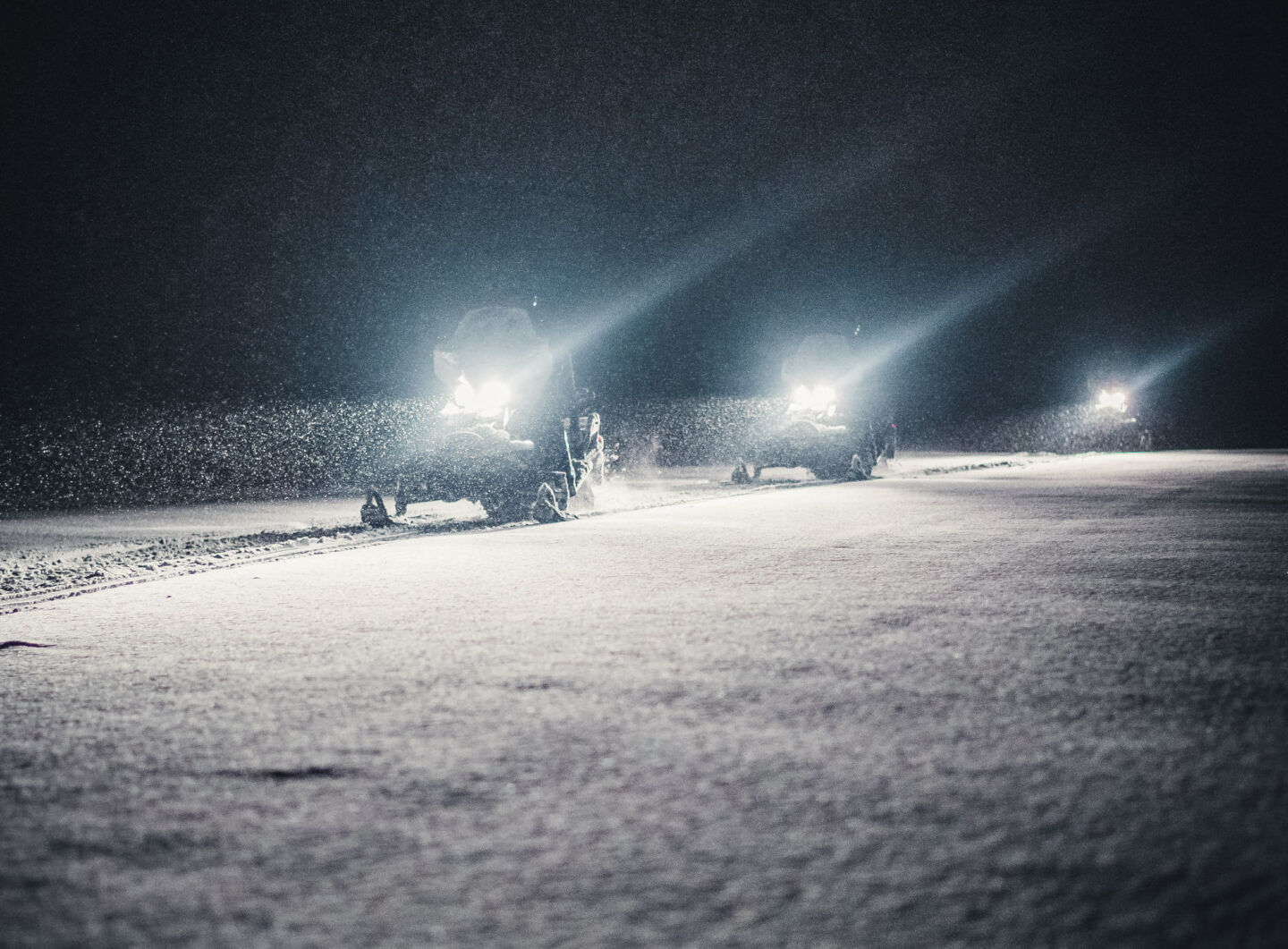 For the majority of film and television production's history, sustainability has not really been a concern. As this is a relatively new field for the industry, it can require a lot of research to ensure your goals are met (and are realistic to start with.) But as routines are established and cemented, sustainable production becomes second nature. One area where this is especially true are the partners you choose; those who are committed to their own sustainability goals and understand yours can grow into your sustainable production network. Later on, we detail certifications you can look for from support services in Finnish Lapland.
MEASURING FOOTPRINTS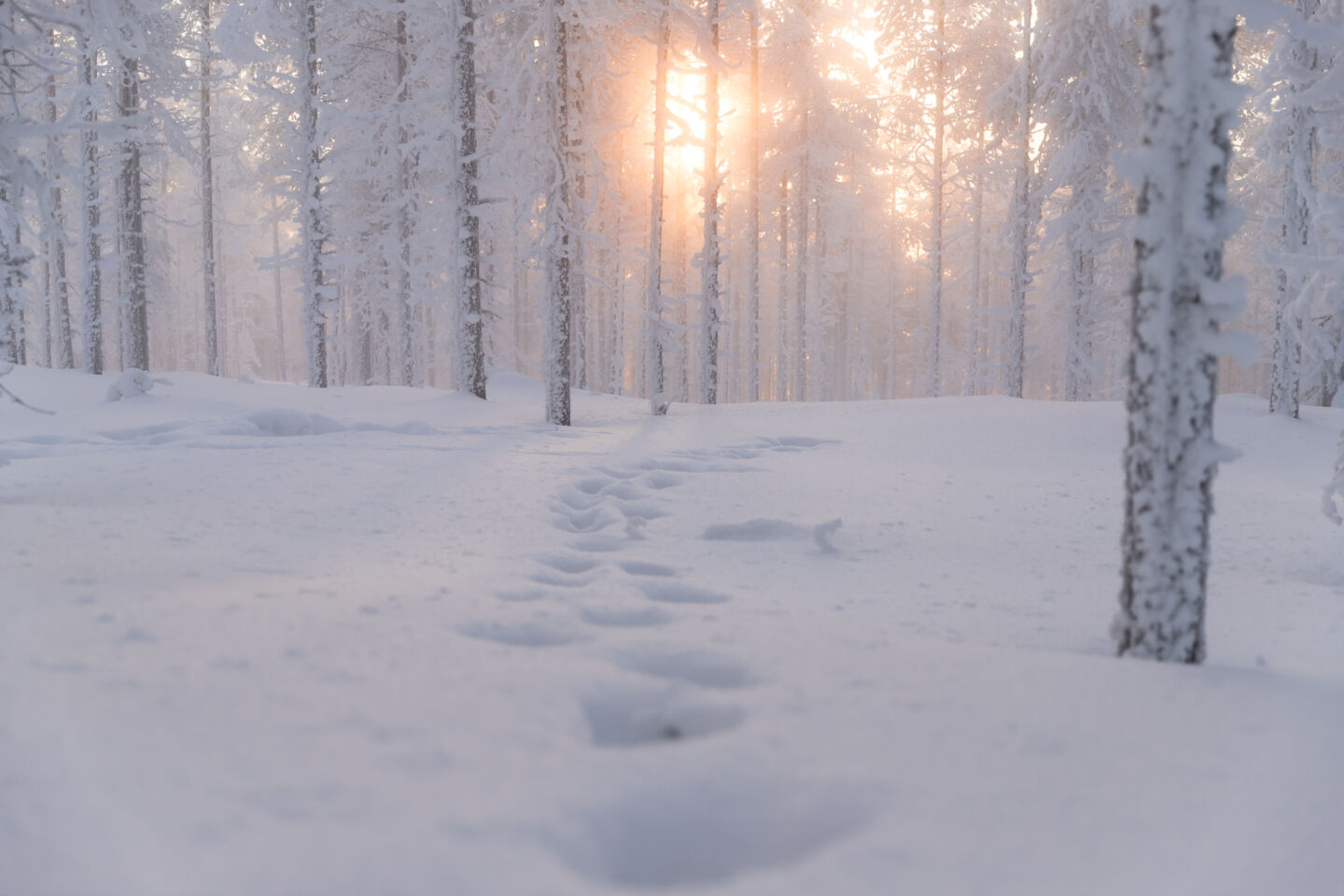 Moving forward, we've borrowed a segment from Megatrends 2023 by The Finnish Innovation Fund Sitra: Steps for Achieving Ecological Reconstruction. And that's a great way to think about it. We're not just sustaining, we're reconstructing. Perhaps the most necessary step towards this goal is accurate measuring tools to gauge the impact productions have.
And for the first time, Finland now has statistics on the environmental impact of Finnish audiovisual productions. (See the video below.) In 2022, 23 productions and a consortium including Film Lapland funded and supported a study using the ALBERT toolkit. ALBERT is an international training system with the goal of reducing the environmental impacts of productions and to create content that supports the vision of a sustainable future. Not to spoil the ending, but in the Finnish study, air travel was the villain all along, driving up productions' emissions, as well as food choices such as beef. Head over to Audiovisual Producers Finland to see the stats and conclusions of the study. Or you can get started using ALBERT right now!
ALBERT is great for productions themselves, but when it comes to production and support service companies, the toolkits used for measuring their footprint are different. In the Green Toolkit, you can find the right calculator to pair the service companies with Finnish Lapland. Certifications are another way of keeping your environmental impact low; many, such as Sustainable Travel Finland and Ekokompassi, have requirements that already include measuring environmental impacts. Using certified companies gives you an idea, in quantifiable terms, of how much or how little your production has impacted the environment.
TRAVELS & LOCATIONS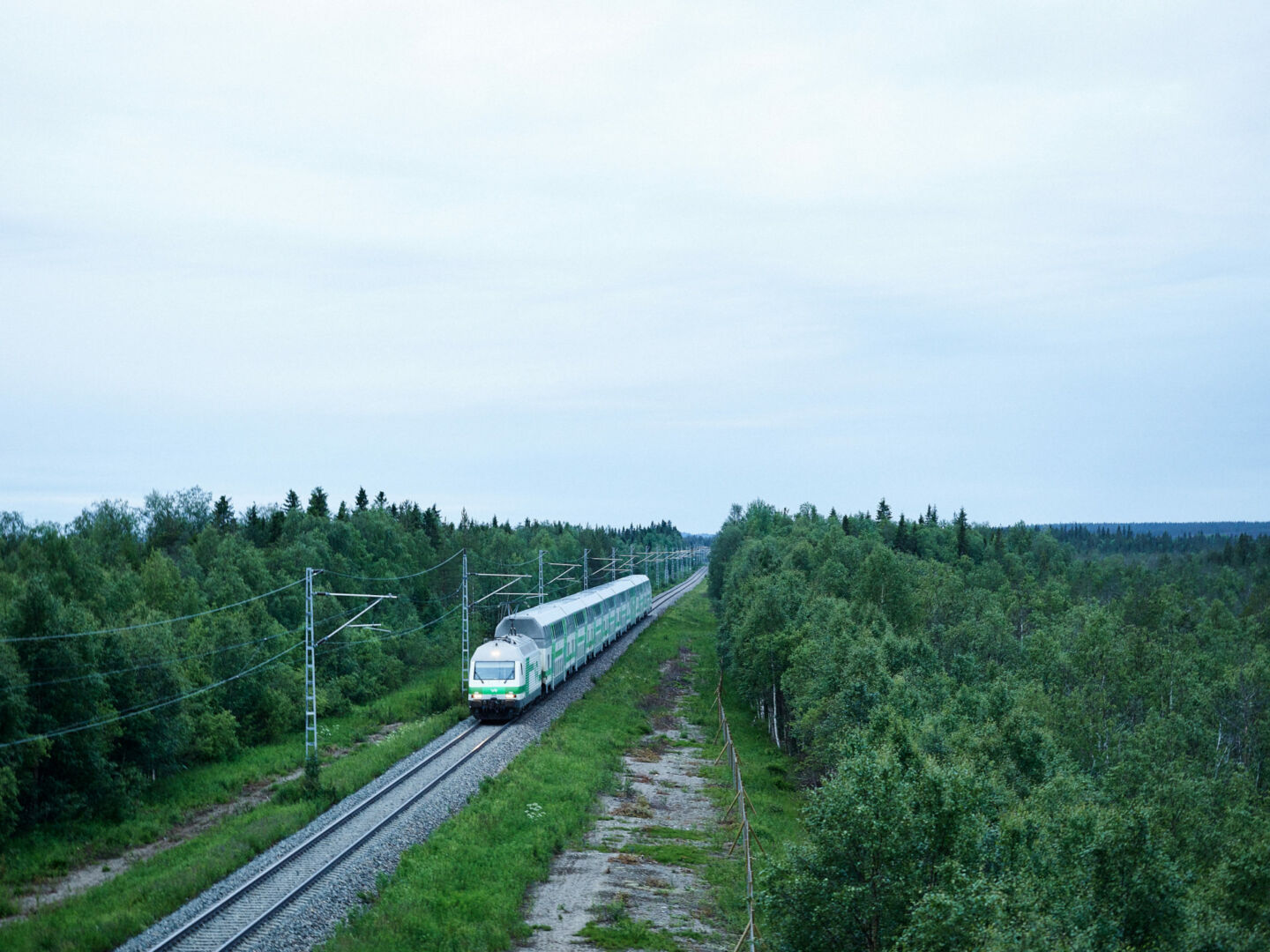 Photo by:
Lapland Material Bank | Petri Teppo
It's not exactly a secret that air travel is one of, if not the, largest factor contributing to a production's carbon footprint. That's because air travel's emissions are so high, they usually outweigh all other concerns. (As confirmed by ALBERT and countless other emissions studies.) Part of your research when developing and implementing your sustainability goals should be considering how much air travel is absolutely necessary. Are there meetings that could be done over the phone or internet? Are there alternative travel options, such as electric train? While we don't have an extensive train network in Finnish Lapland, it's very easy to reach Lapland from southern Finland via emission-free electric train. Once you're here, set up a communication channel for traveling, carpooling, and emission-free transportation, as well as monitoring and calculating the positive or negative impact your production's travel makes. Hiring local crews is another great way to make drastic cuts to your travel emissions. Lapland is home to many different production companies, with plenty of experienced, environmentally friendly crew.
Photo by:
Jari Romppainen
Lapland's most attractive filming locations are natural: the fells of Kolari and Kittilä, the endless forests of Salla, the magical snow-crowned trees atop Posio's Riisitunturi. Many of our locations are in national parks—so naturally, conservation and good sustainable practices are a must. Some examples from the Ekosetti guidebook:
Instead of using diesel generators, rent Lapland's battery-powered generators.
Request photographs instead of scouting every location in person. (Most national parks have been thoroughly documented by Lapland's army of professional and semi-professional photographers.)
Establish waste recycling points.
Leave no trace (more than in a bit.)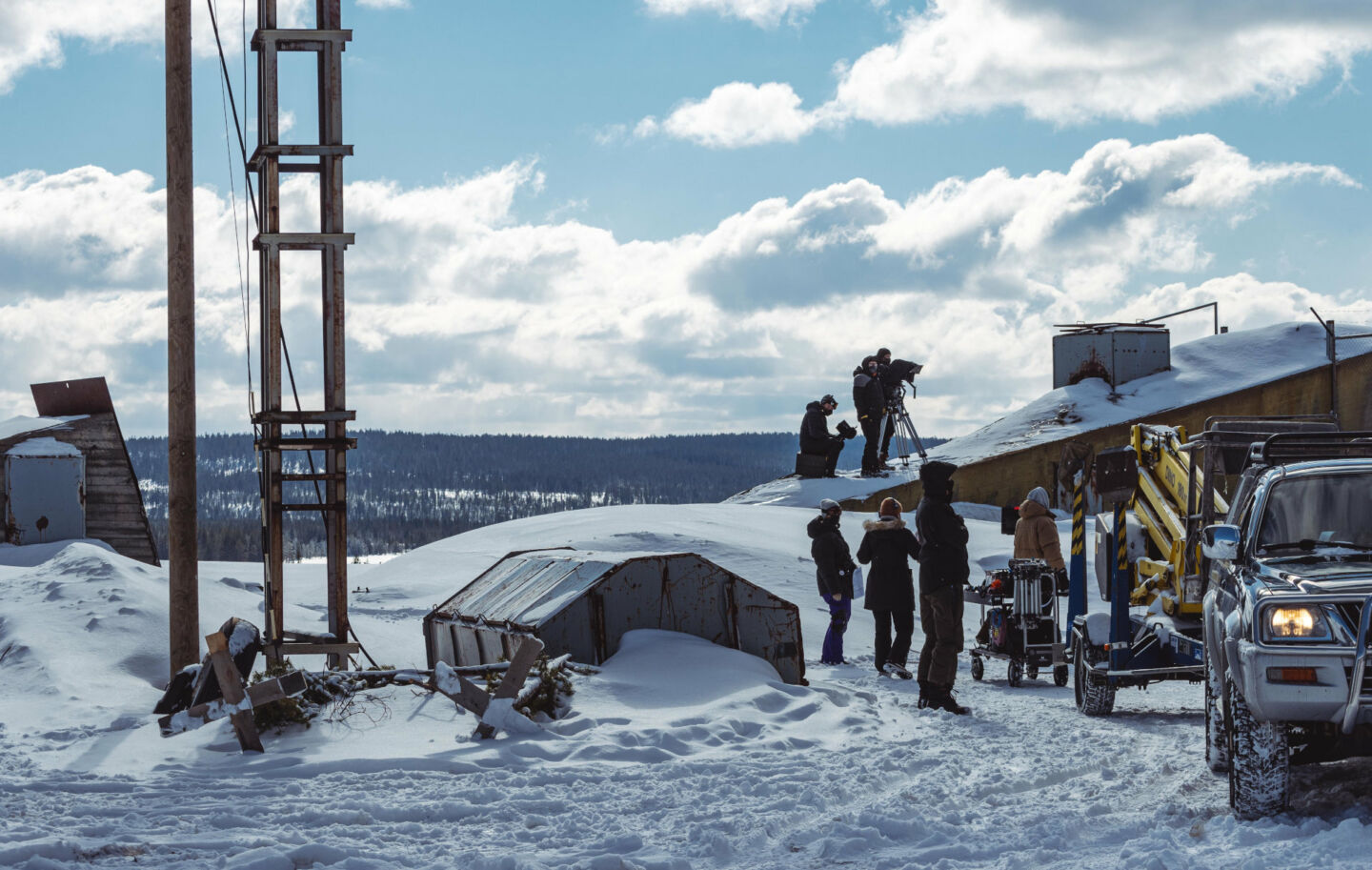 Finally, when talking locations, it's important to consider your energy consumption. In Finland, about 25% of annual energy consumption goes to heating alone. And if you're filming in Lapland in the heart of winter, that percentage is likely to be much, much higher for your production. Ekosetti suggests using geothermal heating and heat pumps for the most energy-efficient heating and choosing certified renewable energy that favors solar and wind power. Find out beforehand what the water and electricity consumption of the premises you're filming and actively set goals for reduction.
CIRCULAR ECONOMY IN LAPLAND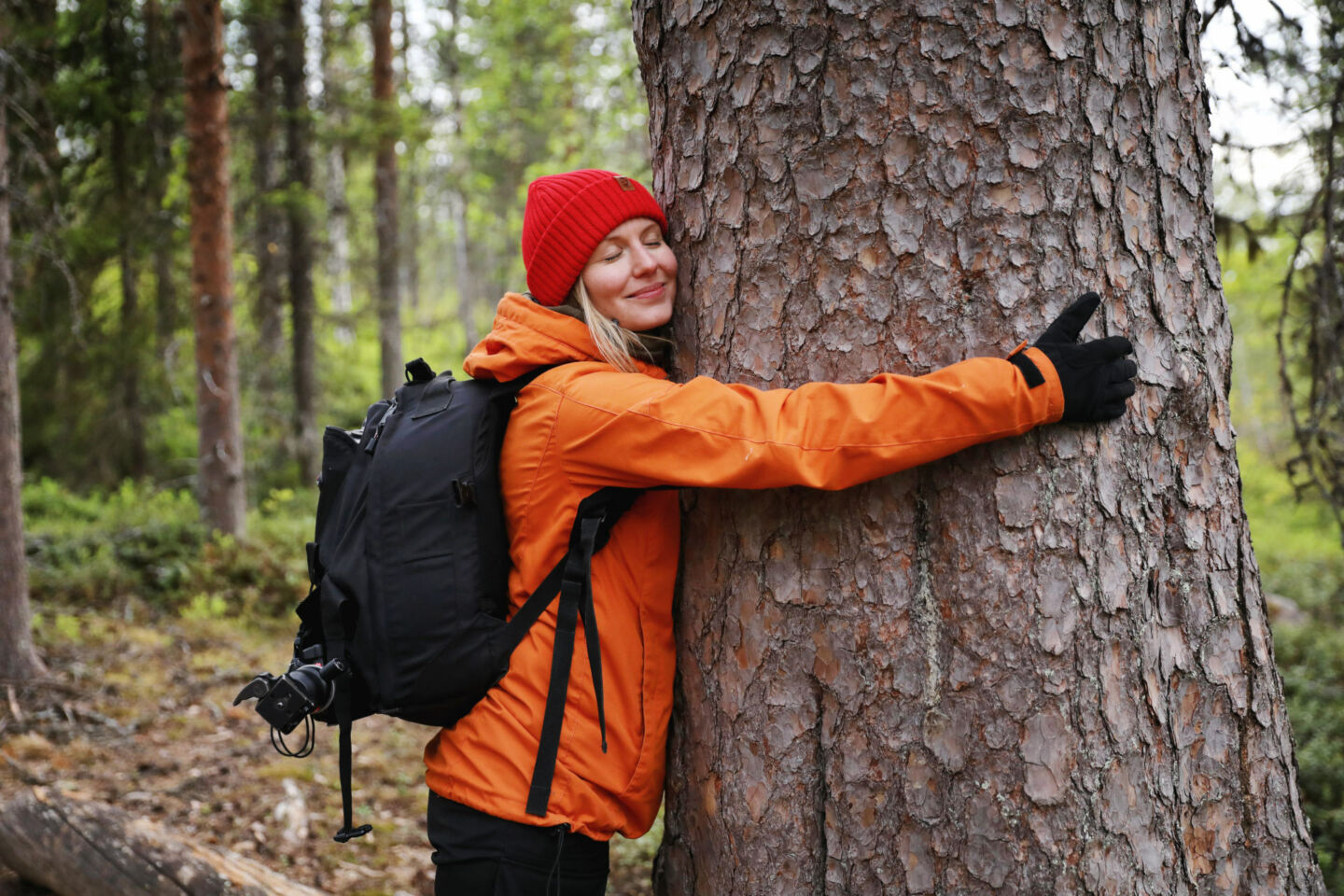 Photo by:
Harri Tarvainen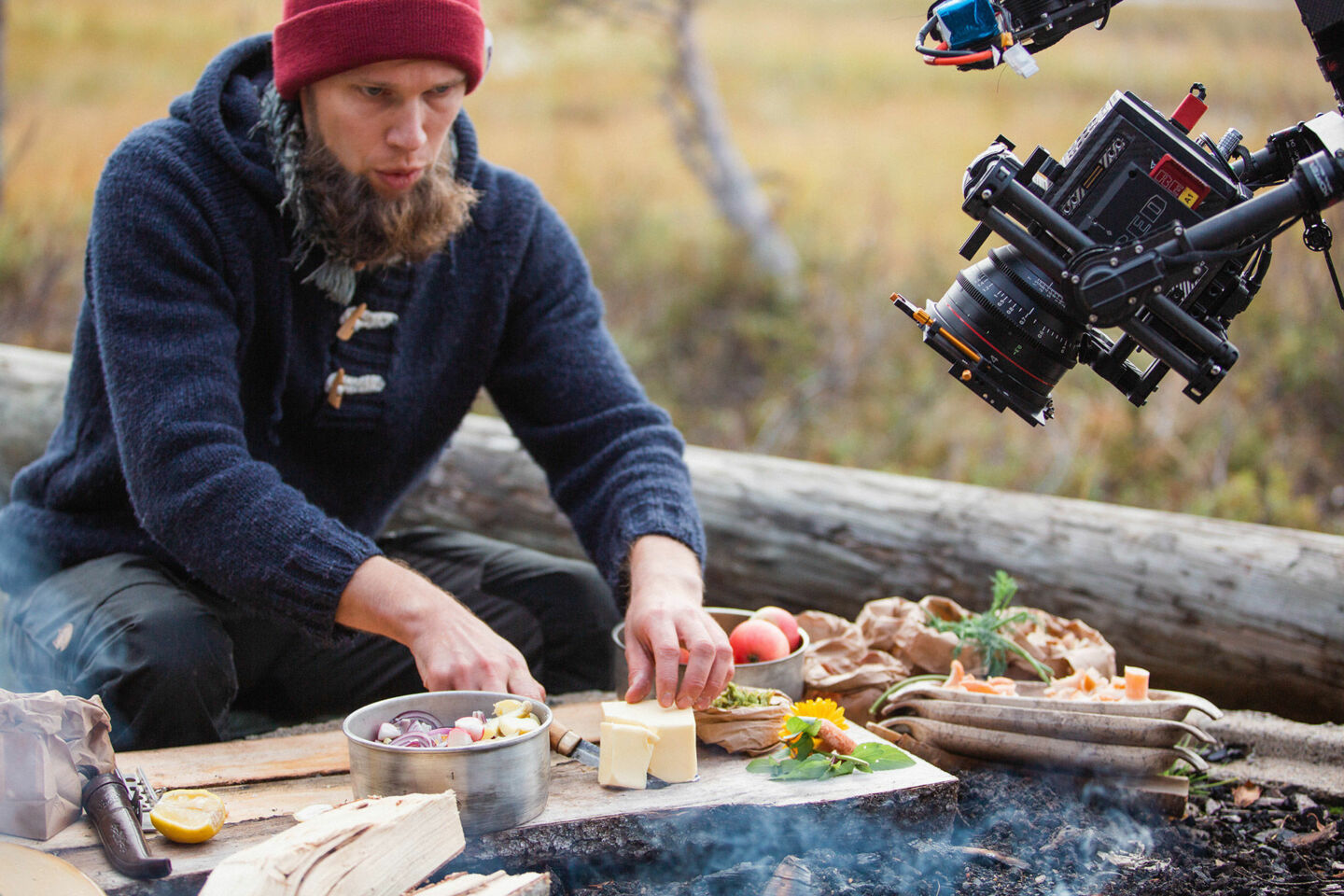 Photo by:
Flatlight Creative House
If you're not familiar with the circular economy, in short, it means sharing, leasing, reusing, repairing, refurbishing and recycling existing materials and products for as long as possible. For example, Finland's first series to premiere worldwide on Netflix, Dance Brothers, used ALBERT to reduce their carbon footprint by about 80%. One of the ways they did this was by re-using materials from used sets and decorations in producing new ones. In Lapland, this translates to a variety of things:
leasing equipment and vehicles rather than transporting them here
renting and re-using costumes, props, decorations
taking advantage of Lapland's support services to ensure your catering and food services are as eco-friendly as possible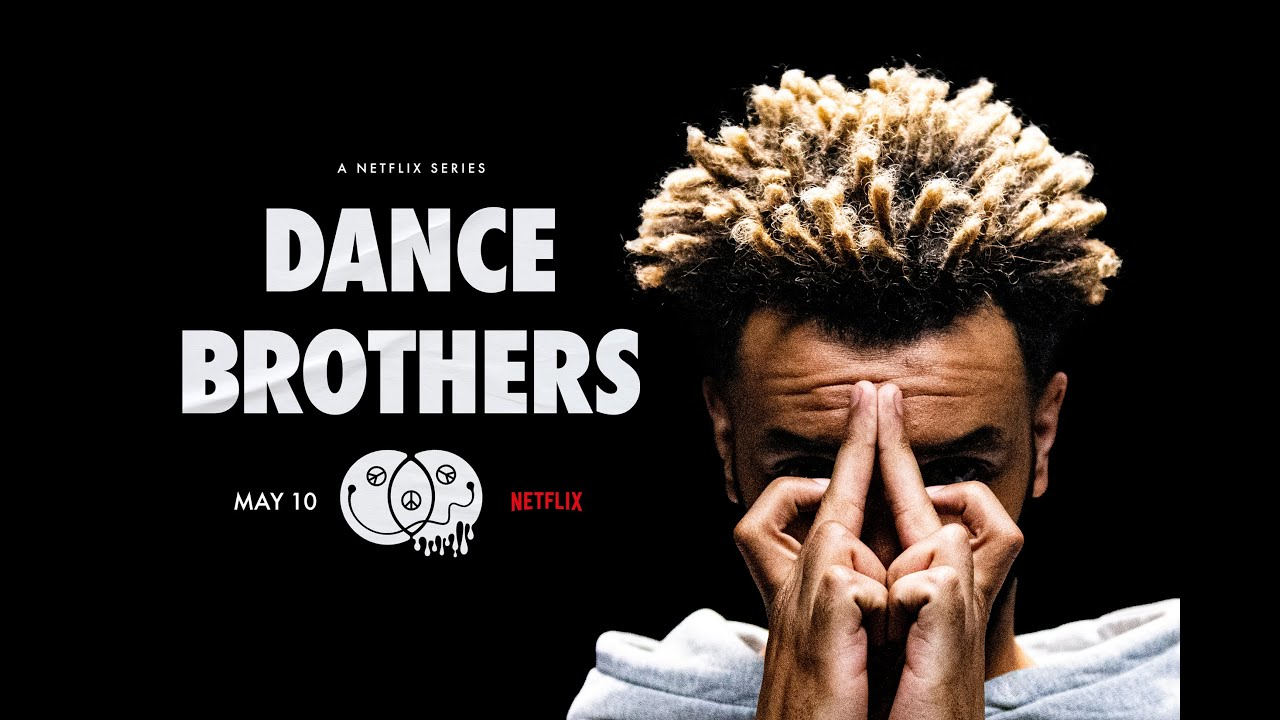 Finally, a word on waste. In 2022, the Finnish government amended the Waste Act, bringing Finland largely in line with the rest of the EU. However, there are some provisions where Finland is stricter than the EU, including a few items that are not yet regulated in the EU as a whole. As any production is going to generate some amount of waste, here are a few guidelines:
You should sort your waste into the following categories: paper, cardboard, glass, metal, plastic, mixed waste, hazardous waste, electrical equipment and batteries, and then dispose or recycle of it properly. Not doing so is not only bad for the environment, but it could also be illegal.
Undamaged goods are not waste. They can be re-used or resold.
Do not dispose of trash, food or chemicals into sinks, toilets, sewers or storm drains.
Ask! Production and support companies are well-versed in their responsibilities under Finnish law. They'll give you good guidance.
LEAVE NO TRACE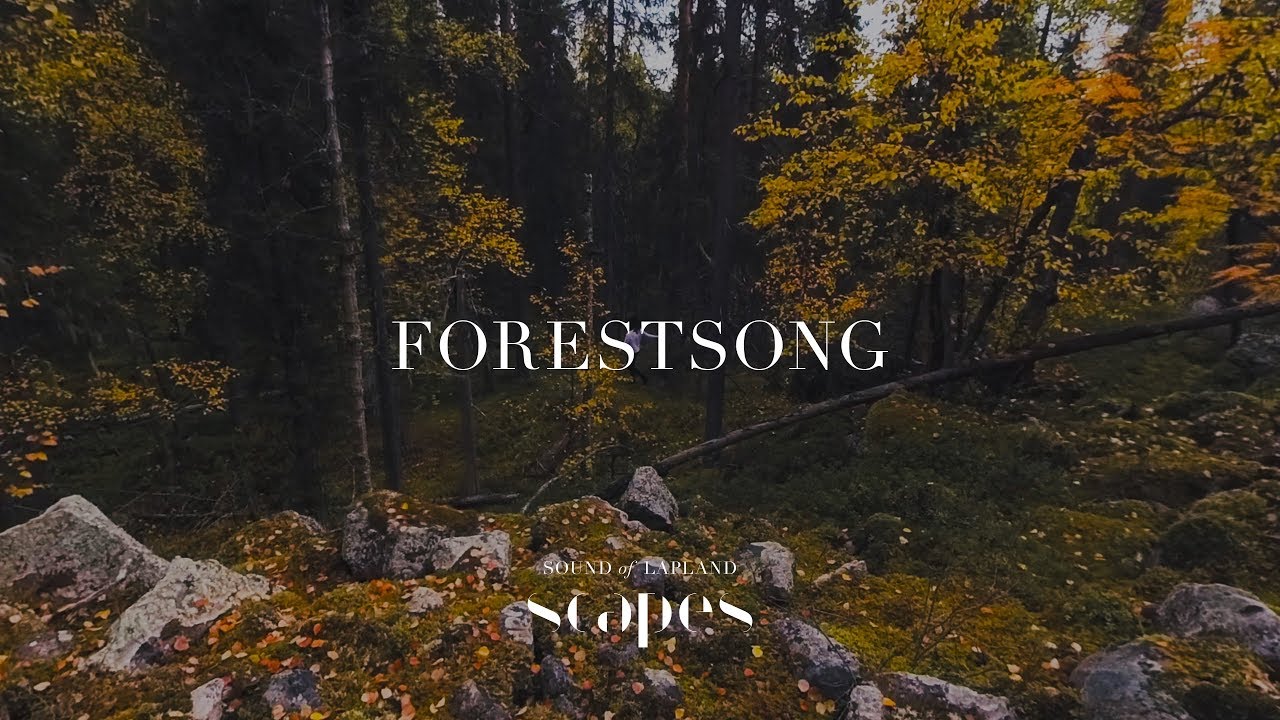 You may have heard of Finland's Everyone's Right; simply put, it is your right, no matter where you're from, to visit and enjoy most of Lapland's nature, regardless of who owns it. There are some rules and conditions (and responsibilities), but Everyone's Right also applies to small- and medium-sized productions. One of your most important responsibilities when exercising your Right is to leave no trace. This means you may not:
Invade privacy (of both humans and animals)
Make buildings, big holes or trenches
Damage standing trees (dead or alive) or start fires
Litter
Drive off-road
There are some other rules, and you should familiarize yourself before relying on Everyone's Right.
Your responsibilities under your Right to Roam are especially important here in Lapland, as the Arctic environment is particularly sensitive. Nature here takes longer to recover from damage. For example, damage from the 1960 wildfire in the Tuntsa Wilderness Area is still visible even after 60+ years, and there are patches of land in northern Lapland that still bear the scars from the Winter War. That was nearly 80 years ago!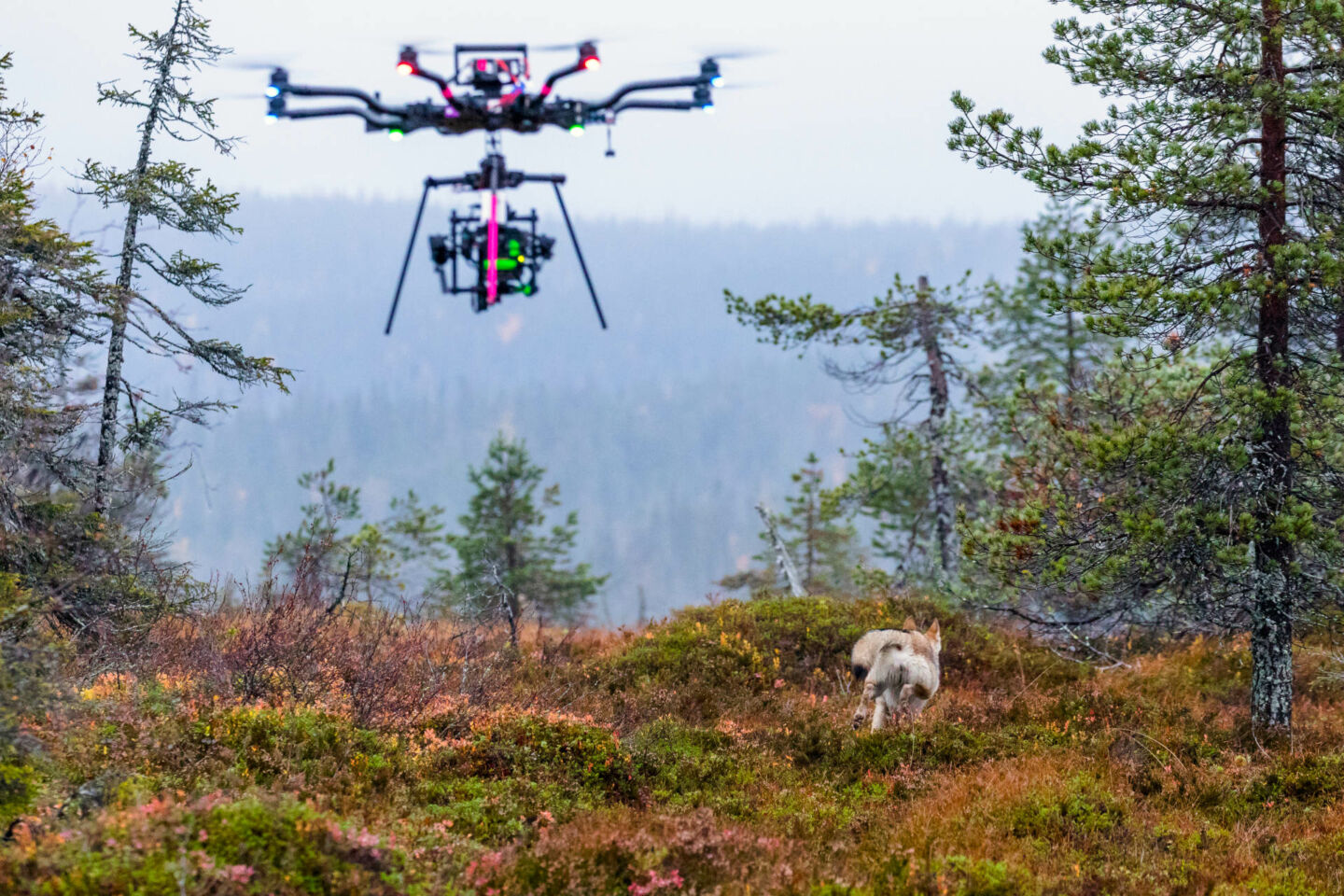 Photo by:
Courtesy of A Reindeer's Journey , MRP Matila Röhr Porudctions
Everyone's Right also covers your right to fly a drone (assuming you have your license). But you must never fly near people or even animals.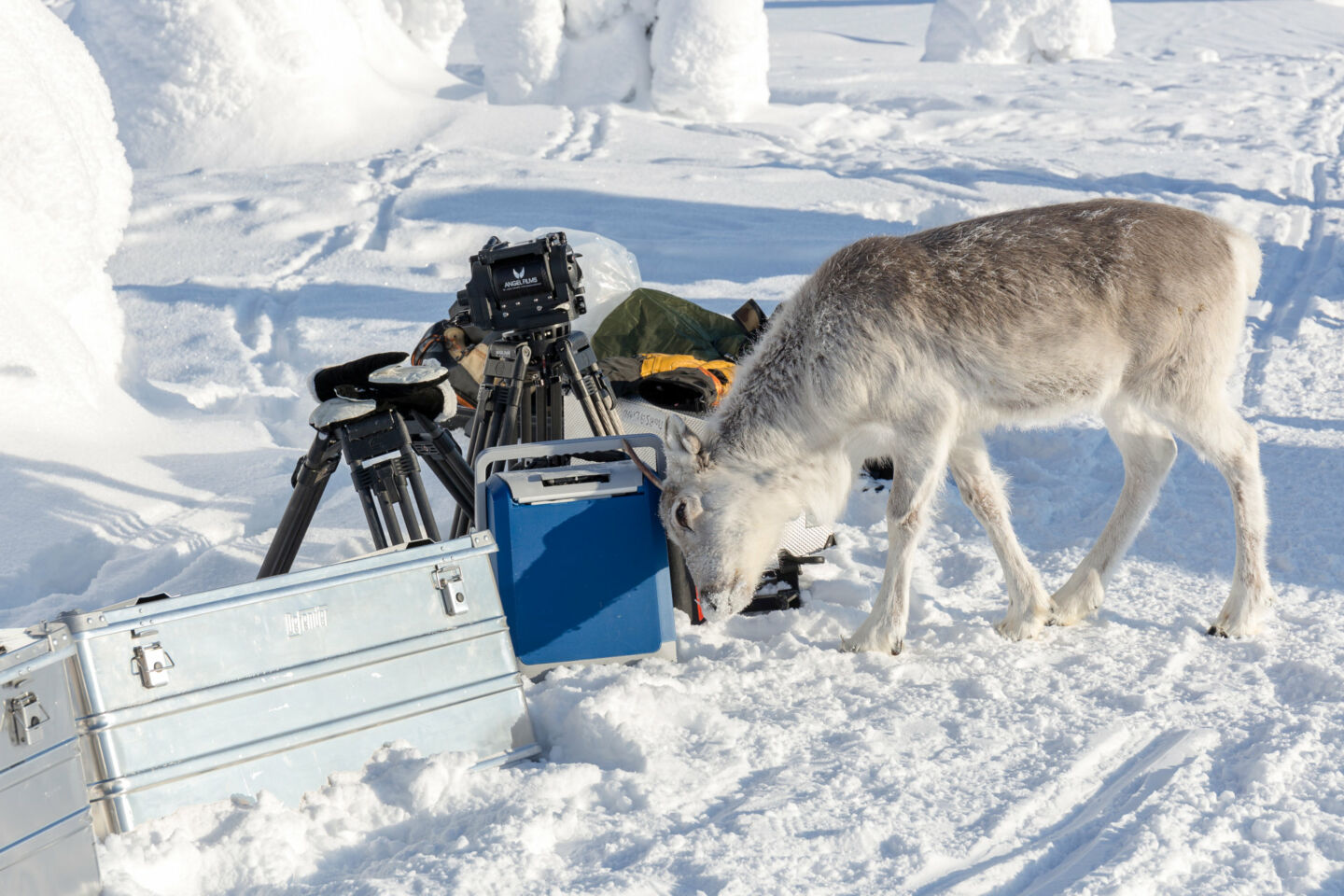 Photo by:
Courtesy of A Reindeer's Journey, MRP Matila Röhr Productions
Want to know more about responsible animal filming? Many of the animals used in television and film productions come from the tourism side of Lapland. Here's a great article on responsible animal tourism that is very applicable to animal filming.
SPOTLIGHT: CLIMATE-FRIENDLY LIFESTYLE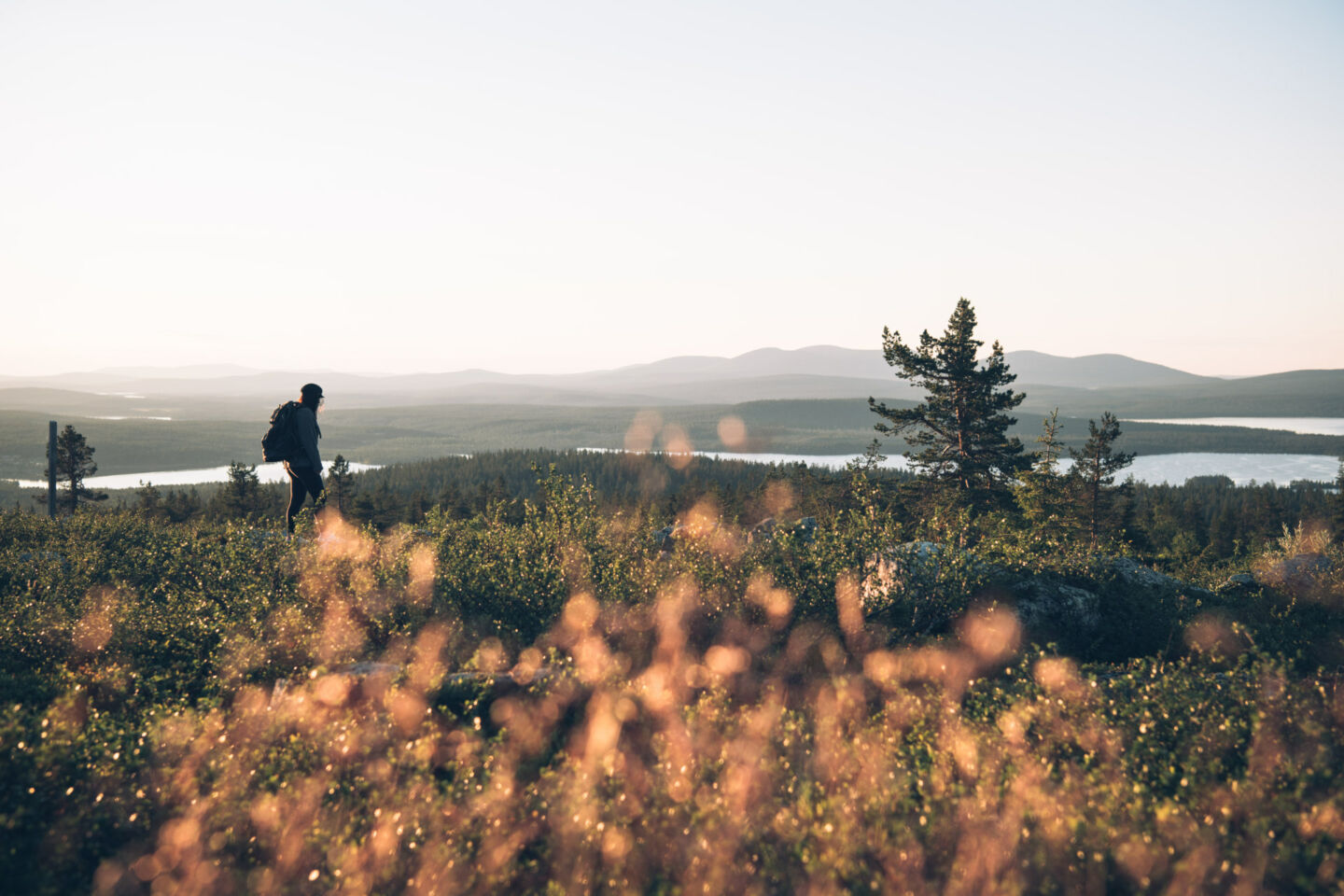 Photo by:
Lapland Material Bank | Eeva Mäkinen
In 1968, federal law in the United States mandated seat belts in all new cars. To help familiarize and normalize seat belts, many filmmakers opted to show their characters buckle up every time they got in a car. Later studies show that seat belt use in films correlated with real-world seat belt use. Similarly, Film Lapland encourages productions that film here to portray a climate-positive lifestyle. The film and television industry reaches more eyes than any other industry on Earth; it's literally what we do. We have a responsibility to showcase eco-friendly living, whether it comes to hiking etiquette, recycling, food choices, etc. in a positive way.
The ALBERT Editorial Tool is fun and quick (less than 5 minutes) and offers inspiration for ways to include more eco-friendly content in your production, complete with case studies.