Kemijärvi
Lake Kemijärvi is located entirely in the eponymous city. With a shoreline of some 230 000 kilometers and a water area of 230 km2, it is the 19th largest of the 188 000 lakes in Finland.
The location offers both large open water areas and narrow straits, with varying looks throughout the season. In late autumn and early winter, the sheer layer of ice can take over the waters without a hint of snow covering it, resembling glass that reflects the colors of the sky. In midwinter, the ice is usually thick enough to carry even large vehicles – and that is on top of a heavy blanket of snow. Late winter is the time of streams and floes, as the ice and snow begin to make way for the approaching summer.
In addition to stunning landscapes, Lake Kemijärvi offers an excellent and versatile spot for capturing winter activities such as ice swimming, skiing, ice fishing and snowmobiling. It is also suitable for winter shoots that require custom snow and ice tracks.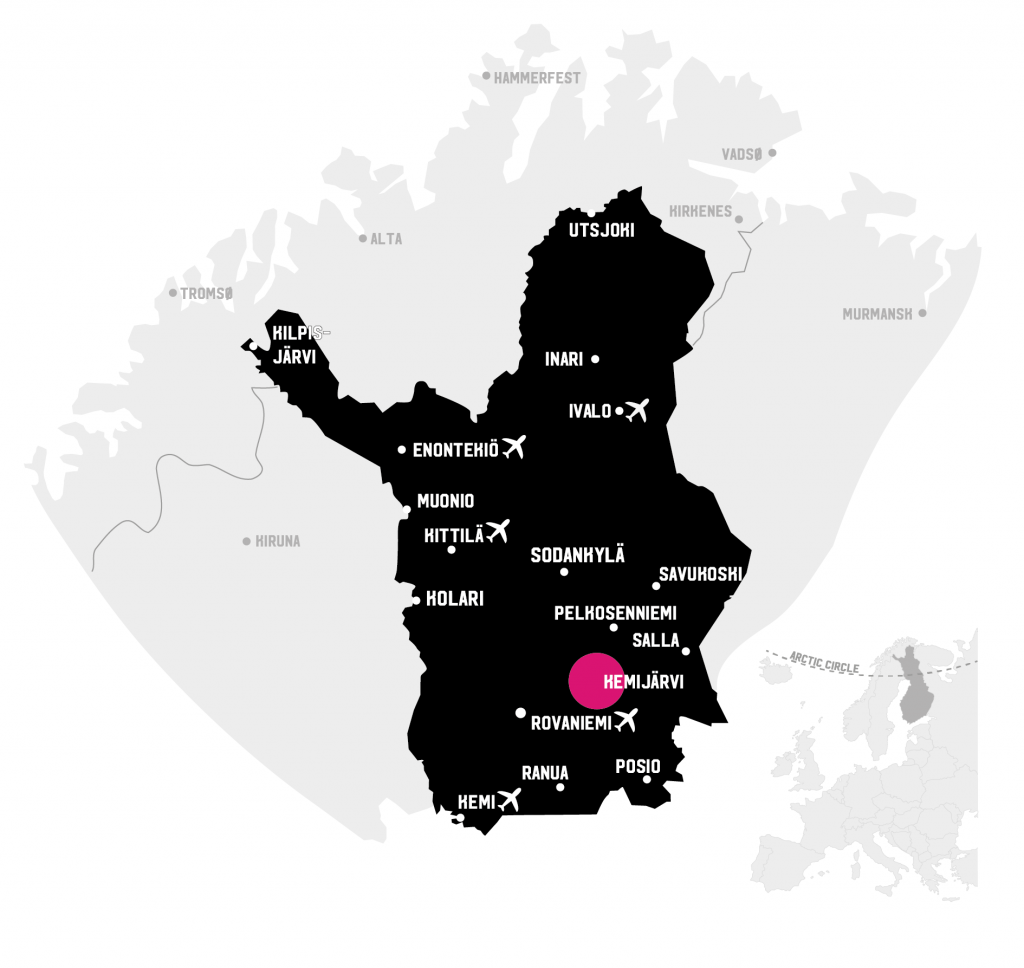 Accommodation
The accommodation selection in Kemijärvi includes apartments, hotel rooms, holiday villages and cottages, most located either in the city center or the Suomutunturi travel area.
The total accommodation capacity of the city of Kemijärvi is approximately 900 beds.
Restaurants & Catering
There are a handful of cafés and restaurants in Kemijärvi, including lunch cafés, fast food eateries and à la carte restaurants. Some local businesses also offer catering services.
Other Services
Some additional local services that may be useful when filming at Lake Kemijärvi include:
Snowplow services
Snowmobile rentals
Reindeer and husky experiences
Snowshoe, ski and other winter equipment rentals
Guide services
Transportation services
But this is just to name a few. For more information on the services available in the area, visit the Kemijärvi travel site.
Lapland is the most connected wilderness in the Arctic. Thanks to its five airports, vast and well-maintained road network and efficient public transportation, getting around is effortless throughout the year.
By Plane
The Rovaniemi International Airport (1 h by car) offers daily connections to Helsinki and other European cities around the year, as well as connections to some Asian cities during the winter season.
By Train
There is a railway station in Kemijärvi. A daily night train travels from Southern Finland, offering you a chance to sleep the journey away in a comfortable cabin. For timetables and tickets for trains, visit VR.
By Bus
You can travel to Kemijärvi by bus. For example, there is a daily line to the city from Rovaniemi. For timetables and tickets for buses, visit Matkahuolto.
By Car
As all of Lapland, Kemijärvi is easy to reach by car.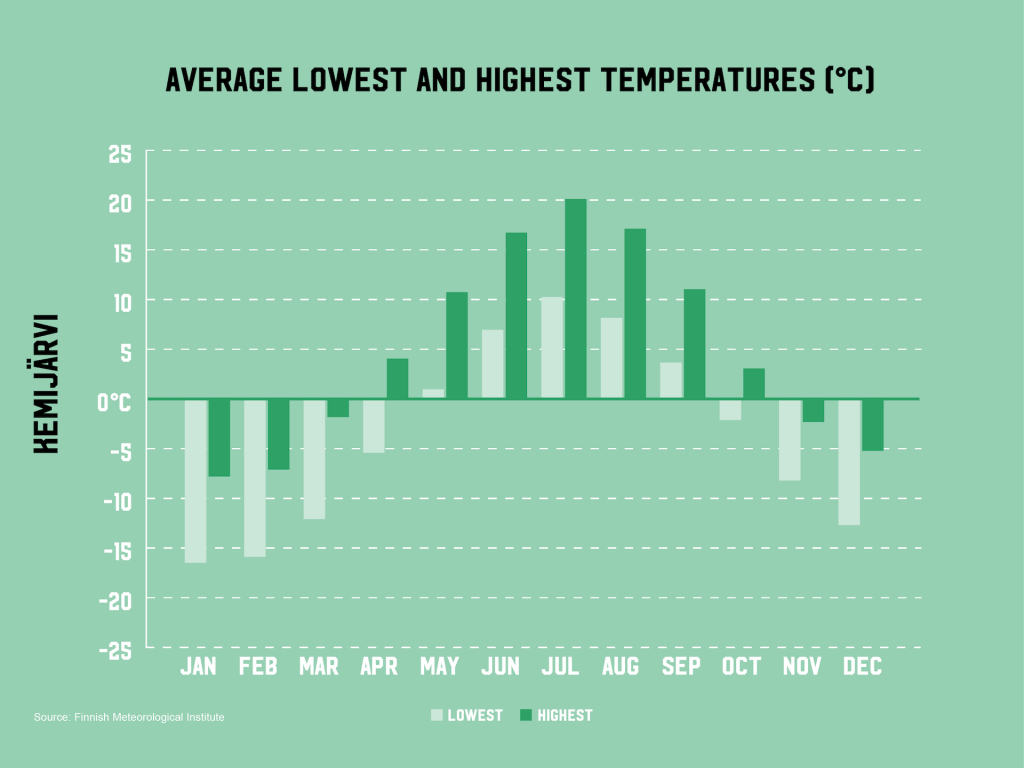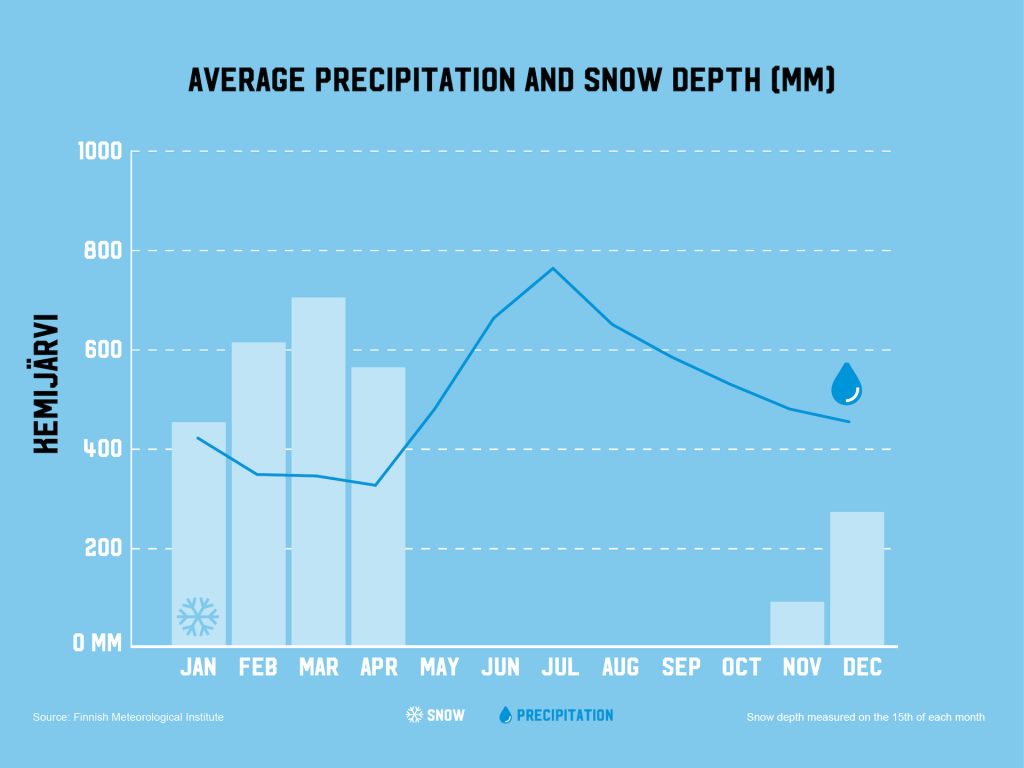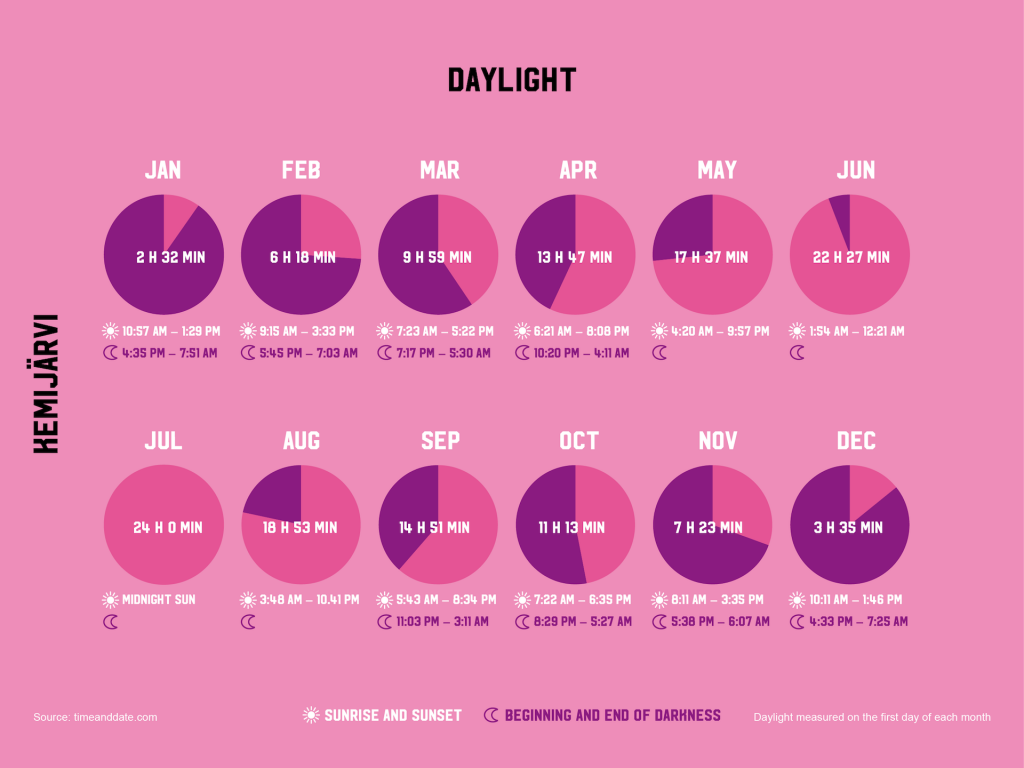 Crew & Filming Equipment
There are a number of production service companies that operate across Lapland. We're happy to tell you more, so please get in touch.
Permits & Safety
It is always important to keep safety in mind when filming on a frozen lake. You should always check the thickness of the ice through the municipality or local production service before filming. And if it so happens that the natural ice isn't thick enough for filming, there are several service providers that offer similar conditions, such as Test World.
Thanks to the Finnish concept of the Everyman's Right, most of the Lapland nature is free to film in. In the case of Lake Kemijärvi, this means that if your production is on a smaller scale and does not cause disturbance to the nature, there is a chance you may not need to worry about permits at all. But if you're unsure, it's always best to ask.
Film Lapland does not issue permits, but we're more than happy to help you determine whether you need one and with the permit process, so please don't hesitate to contact us.