Situated around the massive eponymous lake, Kemijärvi combines a city and several rural villages with a hills, bogs and vast forests. Downtown rests on the shores of Lake Kemijärvi, putting convenience and stunning lakeside vistas hand in hand. Rural villages sprout up like wildflowers in the lake's nooks and crannies, and the Suomutunturi tourism area offers accommodation and activity providers.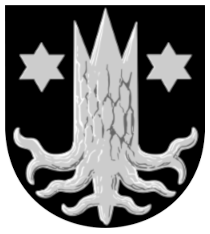 Population: 7600
Land area: 3500 km²
Water area: 425 km²
Kemijärvi at a glance
City with retro-looking buildings and structures
Lake Kemijärvi, pine forests, hills, bogs
Dozen rural villages
Features of Kemijärvi
Named after the sprawling lake, the municipality of Kemijärvi incorporates both Finland's northernmost city as well as many rural villages. The small city of Kemijärvi is densely clustered around the northwestern side of the lake, with four- and five-story apartment buildings, a church, multiple land bridges to other neighborhoods, as well as a railway bridge. As 70% of the city was destroyed during World War II, many of the buildings have retro stylings from the 50s through 70s.
Lake Kemijärvi is huge and sprawling, and over the last 500 years, small farming settlements in its nooks and crannies have grown into agricultural villages. These locations feature old wooden houses, buildings and town halls, often painted in the traditional falu red. The ski resort of Suomu sits to the southeast of the lake, on one of Finland's southernmost fells.
Leftovers from the Finnish Civil War, World War II and the Winter War include concrete bunkers, rock formations, machine gun-nests.
Lake Kemijärvi is a popular spot for swimming, camping, fishing and boating, with many hidden beaches and nooks. Gentle rocky hills dot the landscape around the lake, covered in pine forests. The wilderness around Kemijärvi is also home to many bogs.
Logistics of Kemijärvi
There is no airport in Kemijärvi, but Rovaniemi's international airport (1 h by car) offers daily flights to Helsinki and other European cities, and more during the peak winter season. There is a rail terminus in Kemijärvi that passes through Rovaniemi as well.
Accommodation includes apartments and hotel rooms in downtown Kemijärvi, and holiday villages and cottages that open onto the fell slopes or lakefront. Suomutunturi is a tourist area with a ski resort and accommodation choices.
Visit the Kemijärvi travel website for more information.