With pristine nature and stunning silence, Finnish Lapland is just about perfect for any travel show. We collected 8 ideas to raise your next Arctic production above ordinary!
Now is a great time to get inspired and plan for the future. So here's some food for thought for your travel show: there is much more to Lapland than our Arctic animals, Christmas, and all the snow. While we're all here for these attractions – who doesn't love spotting wild-roaming reindeer or having a jolly chat with Santa Claus? – here are some of our suggestions for a fresh take on Lapland.
1. Hear the Sounds of Lapland
Absolute silence is something that many don't get to experience in their everyday life. So how about venturing out into the Arctic wilderness and climbing to the top of one of our highest fells, where even the sounds of nature are absent? On especially still days, you won't even hear the gush of the wind. Being surrounded by pure silence can be quite a powerful experience, and it offers a lot to explore.
The soundscape of Lapland is also snow squeaking under your feet, ripples in a calm summer river, and fire cracking comfortably in a log cabin. You can take a trip to these and many other of our sounds by listening to SCAPES, available on Spotify.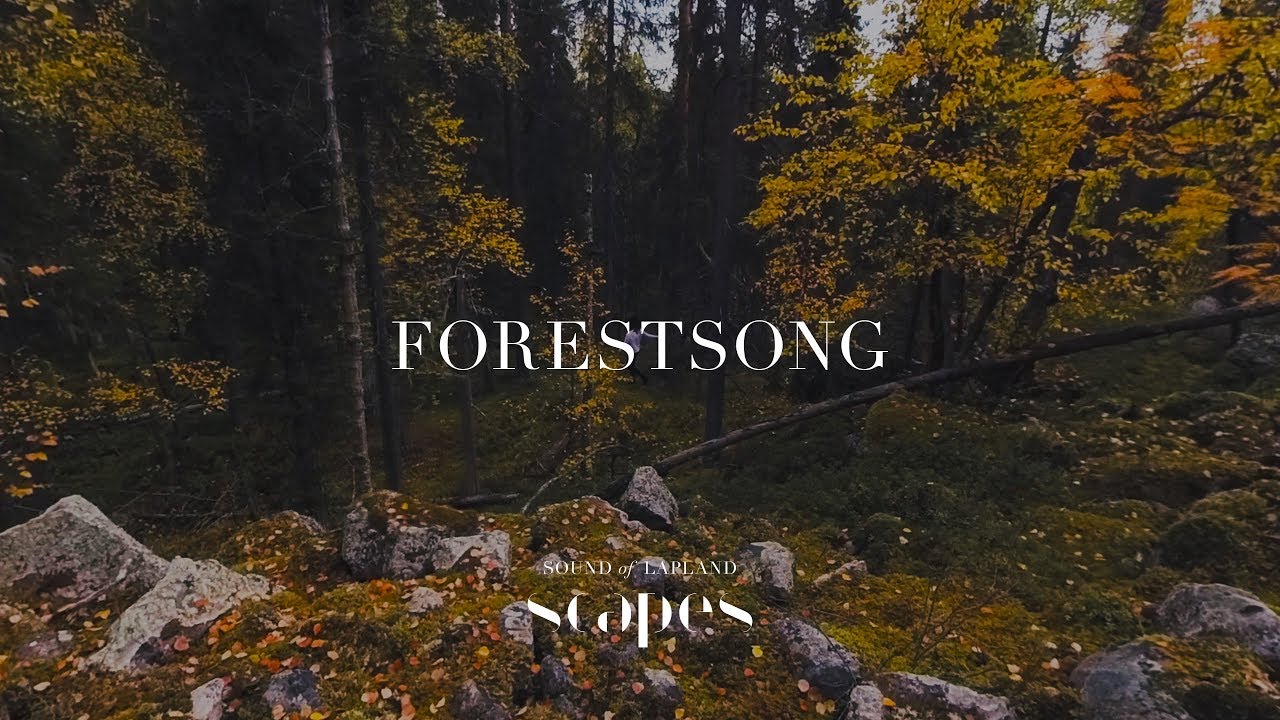 2. Dine in the Wilderness
Our nature is a remarkable source of food.  So, how's this for your travel show: forage some edibles and prepare a true wilderness meal by the bonfire. Thanks to the Finnish concept of Everyone's Right, you are free to head into the wild and gather as many berries, mushrooms, and herbs your heart desires, but be sure to get the required permits if you want to go fishing or hunting. Some traditional and especially delicious Finnish bonfire foods include blazed fish, mushroom soup, and bilberry pie. And don't forget to enjoy your dessert with bonfire coffee or tea served in an authentic kuksa!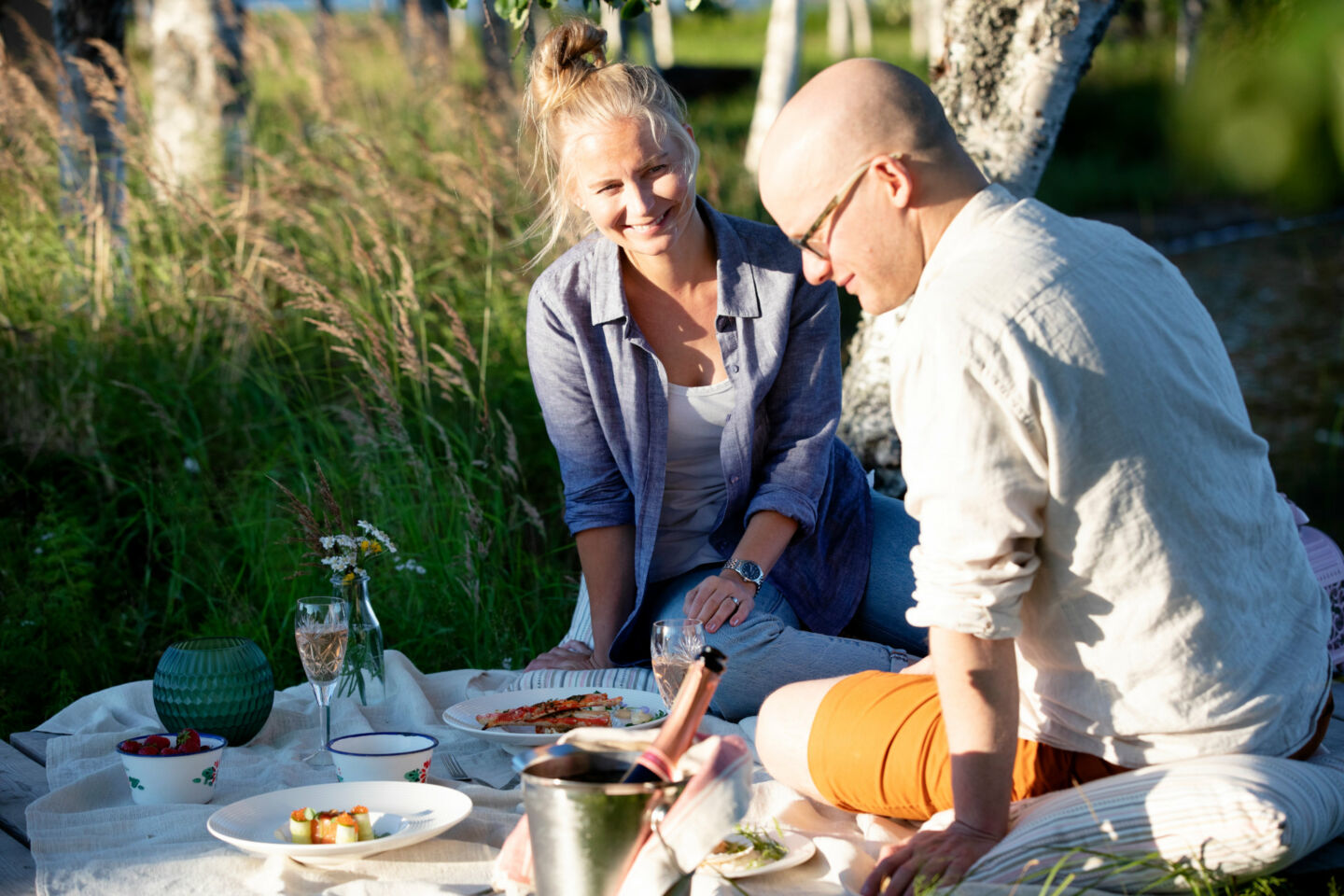 Photo by:
Harri Tarvainen
3. Stay Up under the Midnight Sun
The unique phenomenon of the Midnight Sun, also known as the polar day and the nightless night, keeps our sun above the horizon for weeks on end in the summer. The endless amount of daylight brings with it opportunities that haven't received nearly as much coverage as they deserve. So, take your viewers on an Arctic summer adventure by pulling an all-nighter and enjoying some of our vast selection of summer activities under the Midnight Sun. Go fishing, canoeing, fat biking, horseback riding, standup paddleboarding, or hiking in the wilderness – the Arctic is your oyster, really. Around the clock.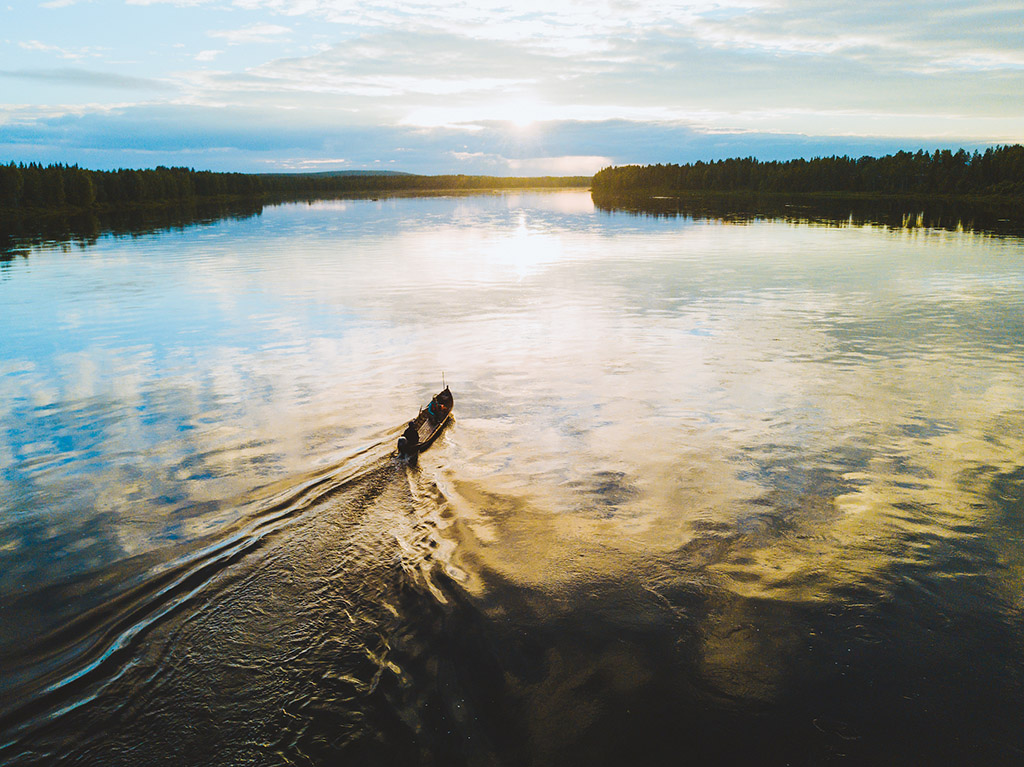 Photo by:
Lapland Material Bank | Joonas Linkola
4. Research the Arctic Conditions
Finnish universities maintain a few northern research stations that conduct scientific studies on the nature and culture of Lapland. For example, the Kilpisjärvi Biological Station and the Kevo Subarctic Research Institute in northern Lapland collect valuable data on the local flora and fauna. Their teams are happy to welcome your production to learn more about their work for a better understanding of the Arctic conditions.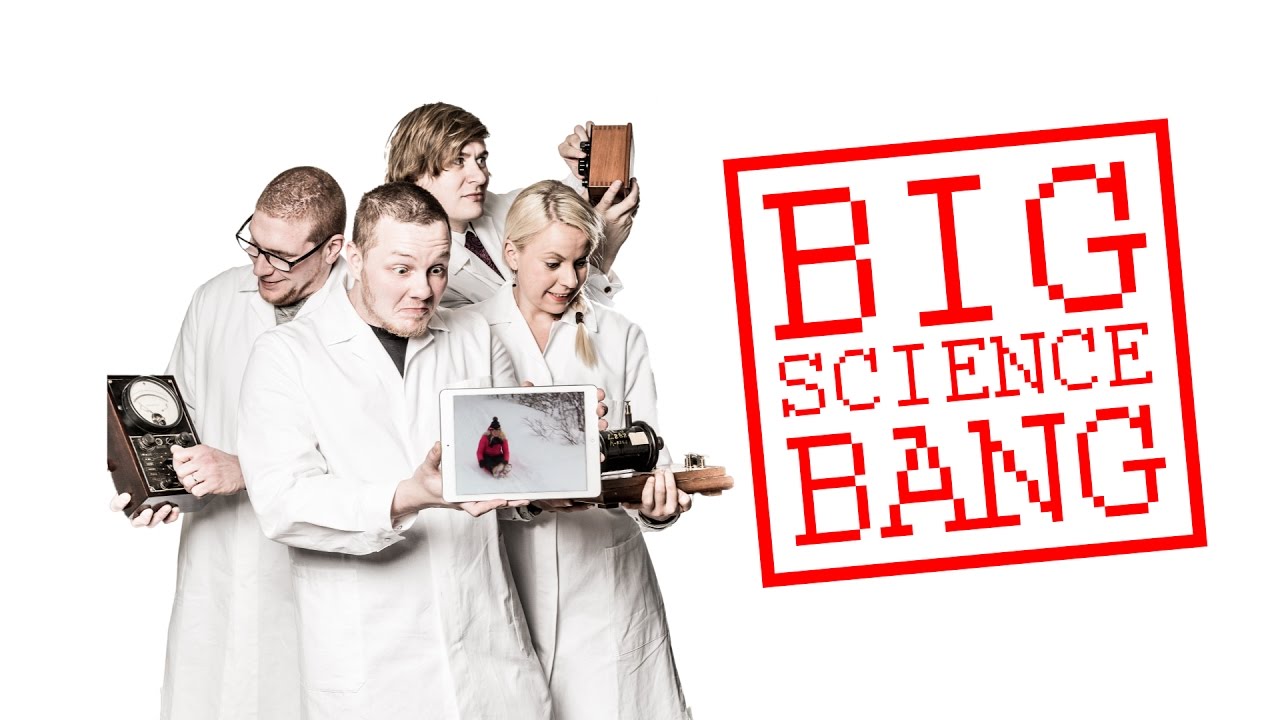 5. Try Unusual Winter Activities
When you think of winter activities in Lapland, you most likely picture snowmobiling, Northern Lights hunts, and reindeer and husky sledding. But how about trying something less usual for a change, as there is lots of alternative winter fun to be had in Lapland? Participate in a lesson of snowga (yoga in the snow), go snow golfing, take the plunge in ice diving, test snowkiting, race the tracks of ice karting, or try something else altogether. The destination management organizations of Lapland cities and municipalities generally offer comprehensive lists of the activities available in their areas, so get to exploring!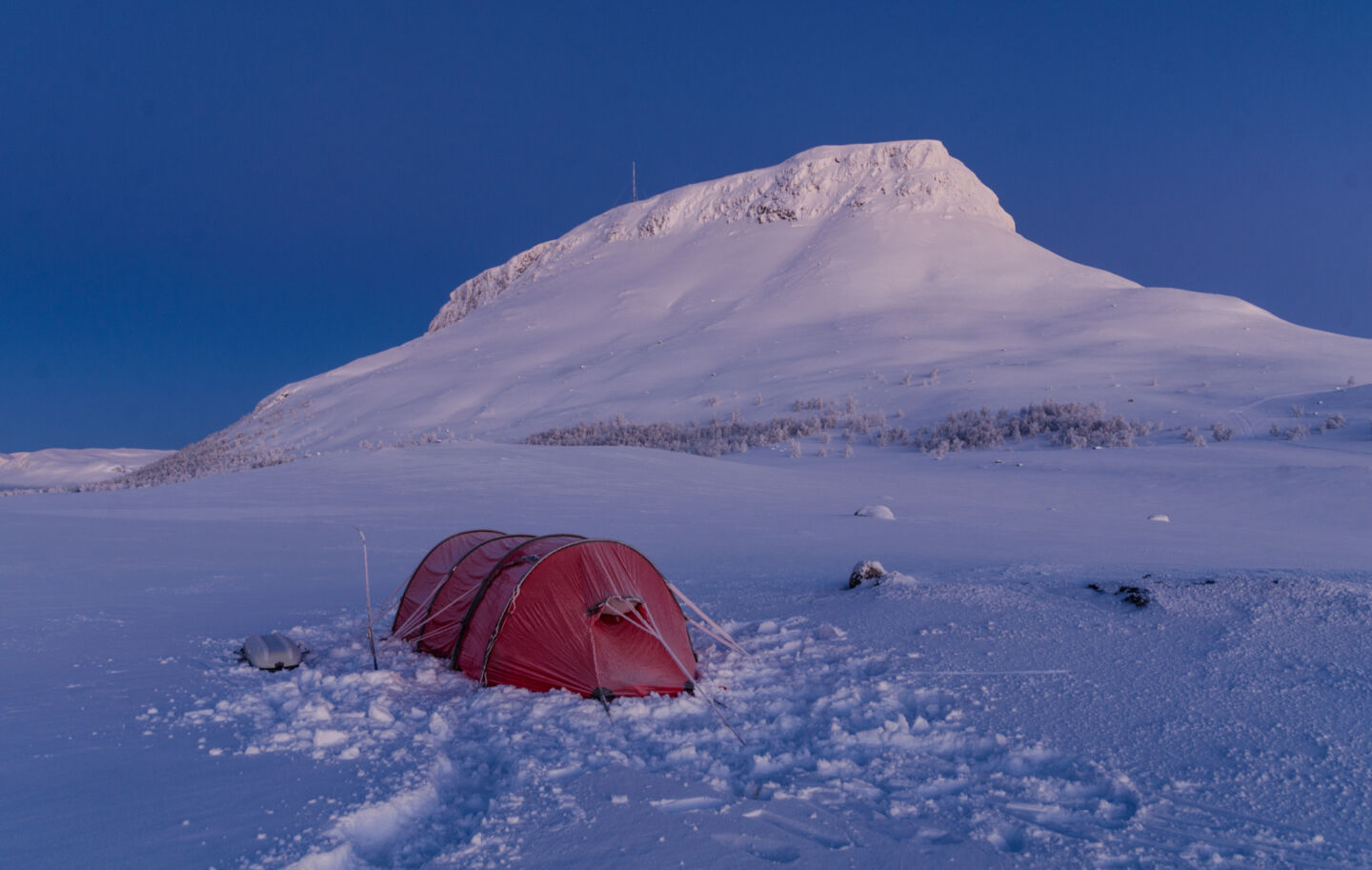 Photo by:
Adventure by Design | Gareth Hutton
6. Discover Your Fortune
Lapland's rich history with gold panning makes it a great place to discover the treasures of the earth yourself. The region was taken over by several gold rushes in the 19th and 20th centuries, and the tradition of gold panning is still alive and well by northern rivers. The national championships of gold panning are held in Tankavaara Gold Village in central Lapland every summer, and the village has hosted the world championships several times. There are various gold activities and attractions available in Lapland, from gold museums to trying out panning yourself. And note – all the gold you find is yours to keep!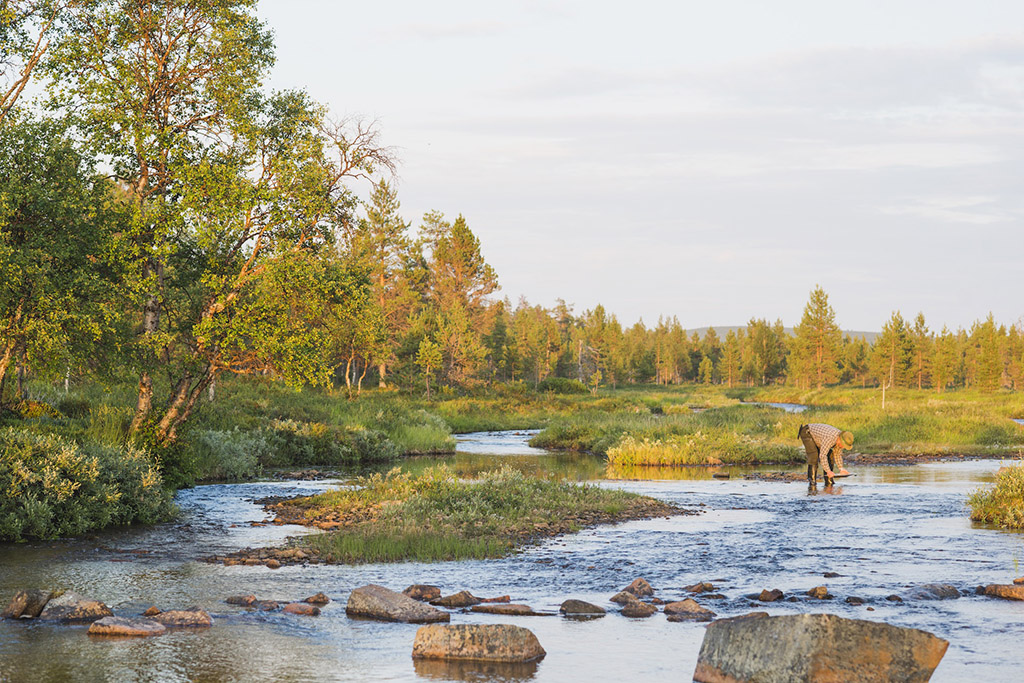 Photo by:
Visit Finland | Juho Kuva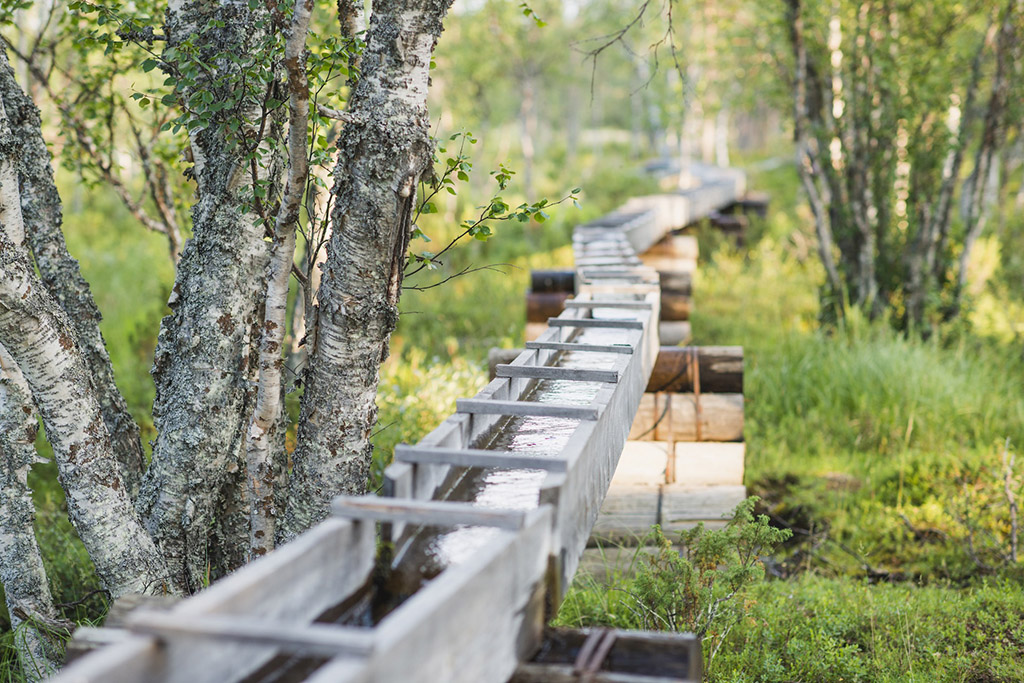 Photo by:
Visit Finland | Juho Kuva
7. Get Inspired by the Arctic Nature
The nature of Lapland has been a great source of inspiration for artists for centuries and continues to be so. A great example of this is Posio, known for its blooming ceramics culture. Each year, the municipality welcomes international ceramics artists to experience Arctic nature and transform it into art. Our tip for you: take your show to the local artists and their guests, learn from them, and head into the wild yourself. Make ceramics, carve your own kuksa, paint or draw, do whatever you wish – just let your imagination run free and create.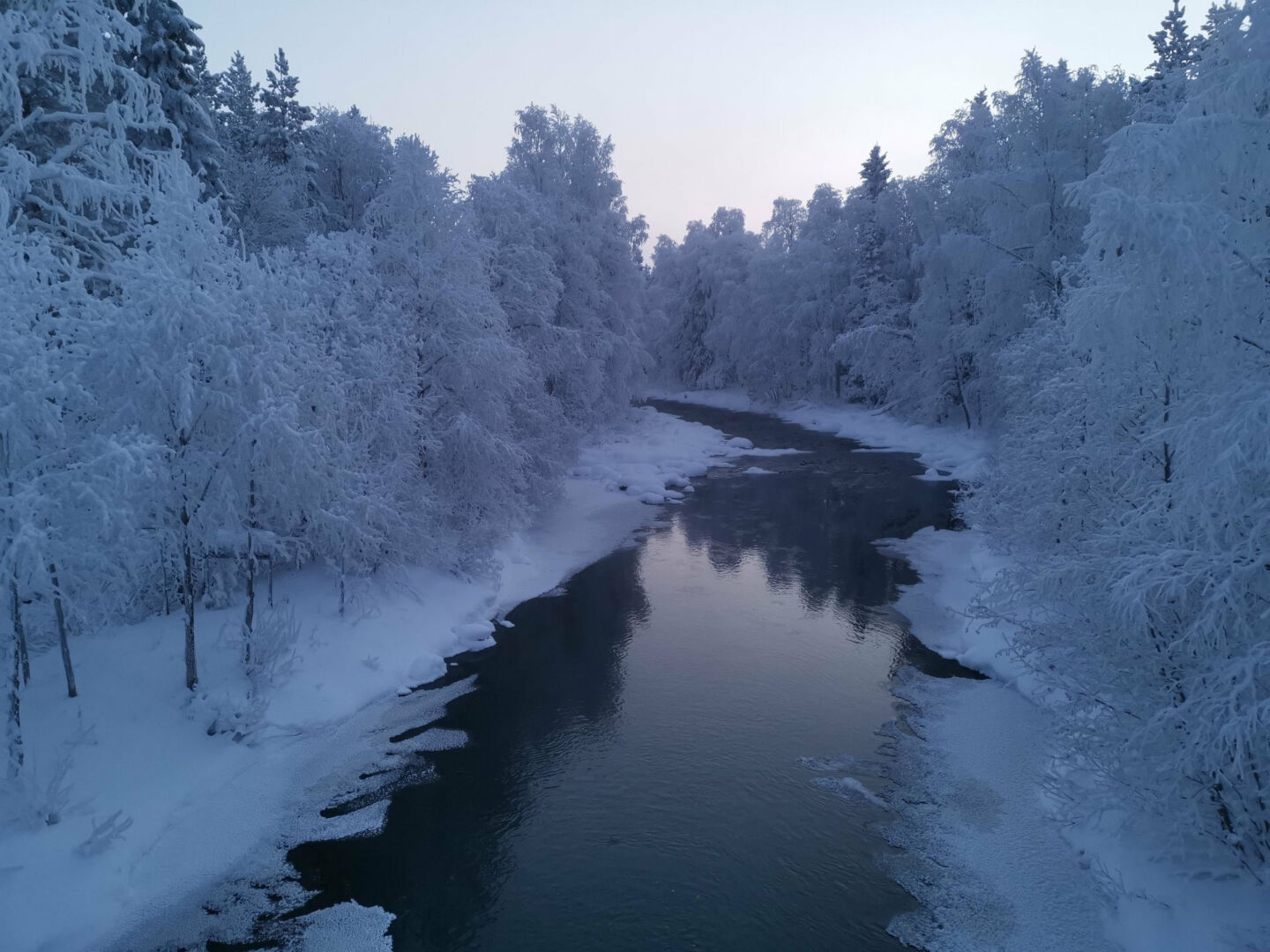 8. Take Part in Unique Events
Lapland hosts various unique events throughout the year, offering fascinating content for any travel show. For example, reindeer races fill the crowds with delight and excitement when the fastest of the reindeer compete for speed. The tradition goes back almost 90 years, and the races are held annually at various locations across the region.
Another interesting occurrence is the watercross competitions held each summer. Snowmobiling becomes a year-round sport when the vehicles glide over the waves of rivers and lakes, driving through a marked race track. And what happens when a snowmobile sinks, you ask? Well, the recovery operations just add to the excitement.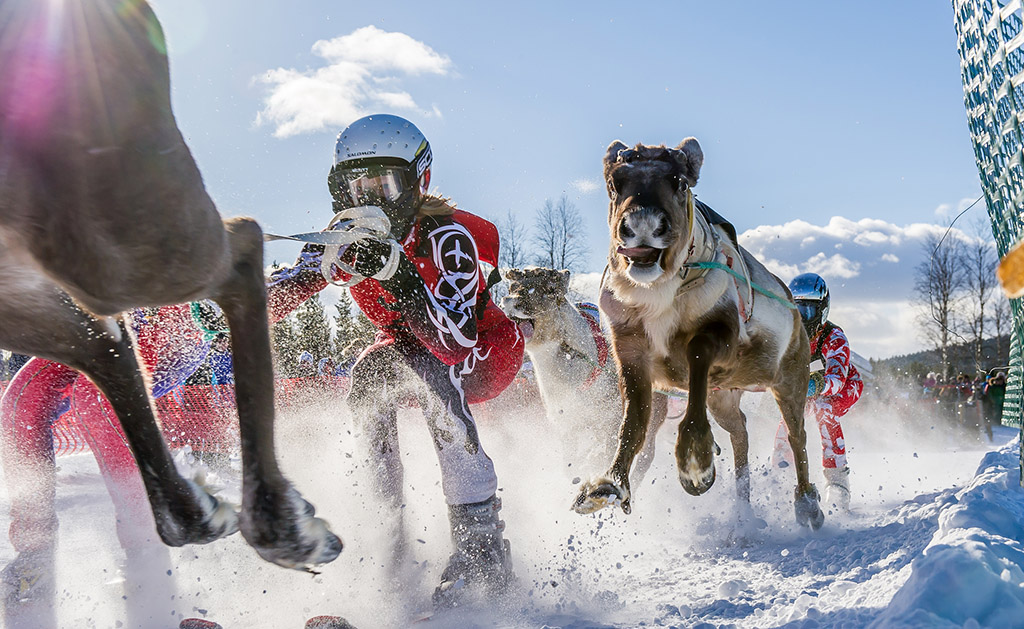 Photo by:
Lapland Material Bank | Markus Kiili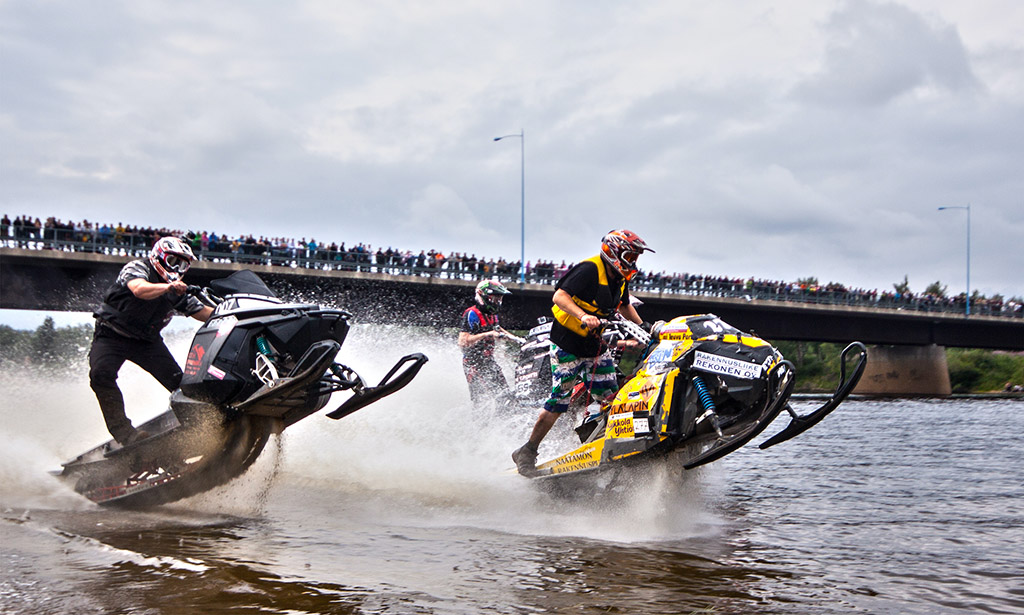 Photo by:
Lapland Material Bank | Terhi Tuovinen