Pello: Filming Lapland's Fishing Rivers
Pello straddles the Arctic Circle in western Lapland, a perfect combination of river valley, gentle fells, vast wilderness and a unique border culture. In summer, it's the fishing capital of Finland, offering idyllic settings atop Europe's longest free-flowing river. The forests and fells of Lapland are grand and green. In winter, the waters freeze and the forests and fells are blanketed in thick snow.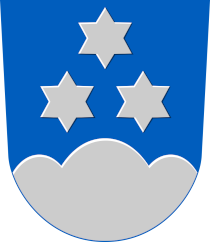 Population 3300
Land area: 1738 km²
Water area: 126 km²
Pello at a glance
Tornio River
Border between Finland and Sweden
Lake Miekojärvi
Gentle fells of western Lapland
Features of Pello
The Tornio River is a free-flowing river that connects the Gulf of Bothnia with more northerly rivers. Every summer, salmon make their way up the river, making it the perfect place for rod and fly-fishing. As a result, there are plenty of activity and service companies and experts who know the best locations and tricks, a must-have for any producer on the clock.
In winter, the Tornio River freezes solid, and ice-fishermen are a common sight, as well as snowmobiles and cross-country skiers. Another popular location for ice-fishing and snowmobiles is Lake Miekojärvi, the largest lake in western Lapland. In summer, the lake is popular with fishermen and boaters. There is also a sandbar and beach here where swimmers gather under the sun.
Summers in western Lapland are typical of northern Finland: warm and green, with plenty of accessible forests and fells for a wandering film crew.
Ritavaara, about 6km from the village center, is a destination for wilderness activities. This area is where many popular trails into the forests and up the fell begin. There are outlooks, as well as rivers and lakes nearby.
The Tornio River officially became the border between Finland and Sweden in 1809, courtesy of the Russians. This created Pello's unique culture, a blend of influences from northern Finland and Sweden. This influence can be seen in the river valley dialect, buildings, and everyday life of the people of Pello.
Logistics in Pello
Pello sits where the border and the Arctic Circle meet. The nearest international airports are Rovaniemi (1h 10min by car) and Kittilä (1h 40min). Pello also has a train station in the village center. A train from Helsinki takes between 12 and 14 hours.
The majority of people in Pello live on the Finnish side of the border. Especially around the village center, you'll find multiple grocery stores, restaurants, and activity and service providers. Accommodation is available throughout Pello, as the area is home to hotels, resorts and holiday villages.
Check out Travel Pello for more information.