Kolari sits in the Tornio Valley, along the border separating Finnish and Swedish Lapland. The perfect representation of Lapland wilderness, Kolari is home to the Muonio River, Finland's most popular national park, the famed Seven Fells of western Lapland, and the country's largest ski resort at Ylläs.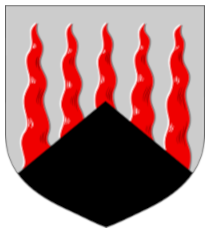 Population: 3800
Land area: 2600 km²
Water area: 60 km²
Kolari at a glance
Ylläs Ski Resort, the largest in Finland
Northernmost train station in Finland
Pallas-Yllästunturi National Park
Abandoned underground mine & buildings
Features of Kolari
Situated along the border river between Sweden and Finland, Kolari is home to several natural features representative of western Lapland. The border rivers are Muonio and Tornio, Europe's longest free-flowing river, and a salmon fishing ground. There are also several rapids. In the winter, the Tornio River freezes, and fishermen take to the ice cover to test their luck and patience against the slow-moving fish at the bottom of the river.
Another main natural characteristic of Kolari are the fells. Home to the famous Seven Fells, there are several ski resorts in and around Kolari. Ylläs, situated at the south end of the Pallas-Yllästunturi National Park, is Finland's largest ski resort, with both the highest ski slopes and the longest runs in the country. Ylläs sits between two authentic Lapland villages: Ylläsjärvi and Äkäslompolo.
The Pallas-Yllästunturi National Park stretches from Ylläs to Hetta in Enontekiö. This park is one of the wildest in Finland, with sparse vegetation atop rocky fells and dense forests and bogs in the valleys. Kolari is home to Finland's largest aapa bog, as well as old-growth forest.
Kolari's industries have largely shaped its villages and towns. The main town of Kolari features small buildings of wood and brick, with many shops and services aimed at agriculture and tourism. Near Ylläs, the villages have retained their traditional characteristics, with wooden farmhouses and structures, often painted falu red. In the distance, the fells are always present. The ski resort at Ylläs is aimed at travelers and sports enthusiasts, with large hotels and modern facilities.
There is a privately-owned mine at Rautuvaara that is no longer operational and is available as a filming location.
Logistics in Kolari
The Kittilä International Airport (1 h by car) has routes connecting to Europe and daily flights through Helsinki. Kolari is also the northernmost terminus for Finland's rail system. Thanks to the tourism industry, buses connect Kolari with much of Lapland and the country at large.
Tourism has also made accommodation quite convenient, especially near and around the Ylläs Ski Resort, which offers modern hotels, luxury apartments, holiday villages and isolated cabins. Other accommodation can be found in the traditional villages and in the town of Kolari itself.