Pelkosenniemi
Suvanto is one of the rare villages that survived the wars of the 20th century in Finnish Lapland, offering a unique filming location for productions.
The little village of Suvanto in the municipality of Pelkosenniemi is one of the few villages that survived World War II in Lapland. The Lapland War in 1944 resulted in the destruction for close to all buildings in the region, and these days buildings from pre-1944 are few and far between.
Home to some 30 people, Suvanto features over 100 buildings, including drying barns, cowsheds, saunas and habited houses. The buildings are mostly from the 19th century and the early 1900s, with the oldest ones dating back to the 1700s. The buildings have been restored in the 1980s with the help of the Ministry of the Environment and the Finnish Heritage Agency.
The nearby village of Kairala (20 min by car) is also a good location to consider, and it's easy to combine with filming in Suvanto. Kairala also offers impressive buildings from the 19th century, including premises that can be rented for interior shots.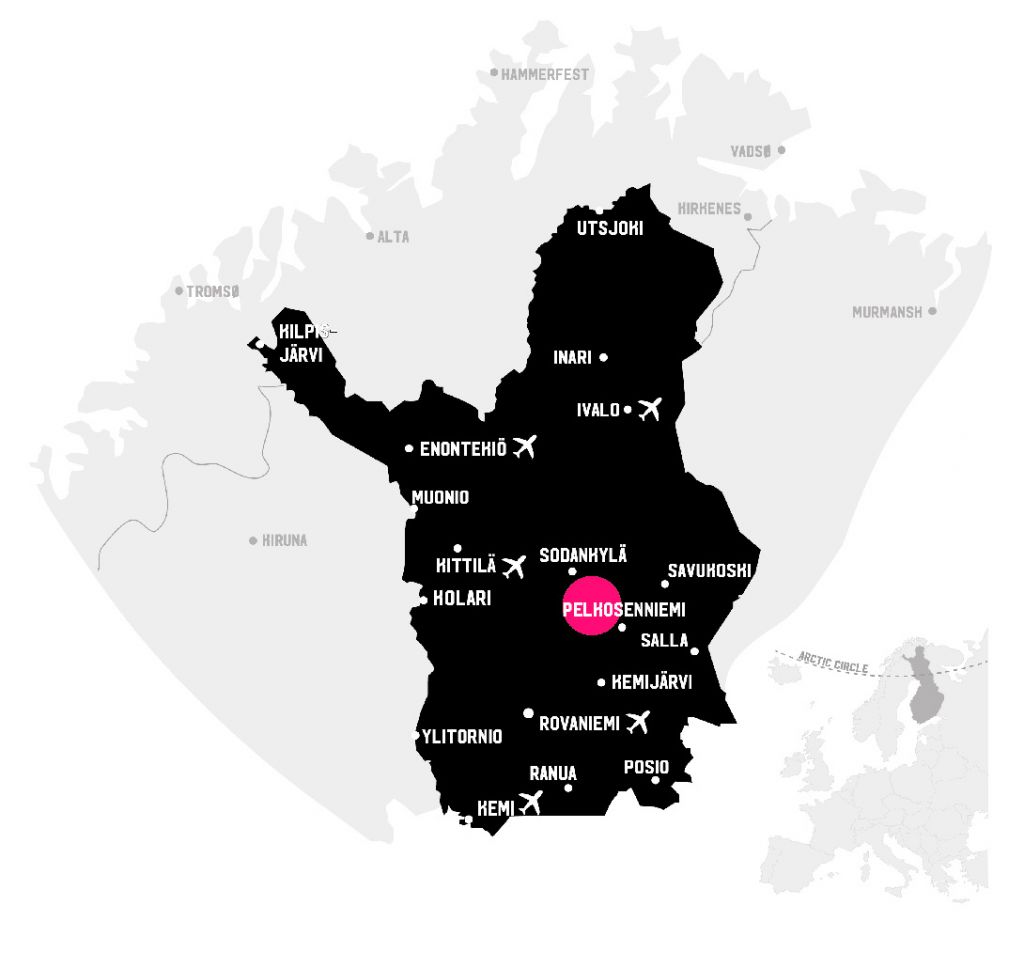 Accommodation
The village of Suvanto is only about 30 minutes from the popular tourist destination Pyhä. Pyhä offers plenty of accommodation options, including a hotel, resorts and cottages. There are about 5300 beds available in Pyhä.
Pyhä Restaurants & Catering
Pyhä is your best bet for restaurants and catering when filming in the small villages of Pelkosenniemi.
Other Services
Additional services you may find useful when filming in the Suvanto village include:
Guide services
Transportation services
For a comprehensive list of everything Pyhä and the wider Pelkosenniemi are have to offer, visit the Pyhä travel site.
The historic villages of Pelkosenniemi are nestled among the most accessible wilderness in the Arctic. Lapland is home to five airports and even the most remote villages are reachable via maintained public roads and convenient public transportation.
By Plane
The nearest airport to Pelkosenniemi is the Rovaniemi International Airport (1 h 45 min by car), with daily connections to Helsinki and other European cities around the year. There are connections to cities worldwide during the busy winter season. Kittilä (2 h) is the 2nd nearest airport.
By Train
The nearest railway station is in Kemijärvi (50 min), which is the terminus for trains from Helsinki. For rail timetables and tickets, see VR.
By Bus
You can travel to Pyhä and Pelkosenniemi by bus, but unfortunately there is no bus route all the way to Suvanto village. For bus timetables and ticket prices, visit Matkahuolto.
By Car
A car is probably your best bet when it comes to reaching Suvanto village. You can find options for car rentals in many cities, towns and even some villages across Lapland.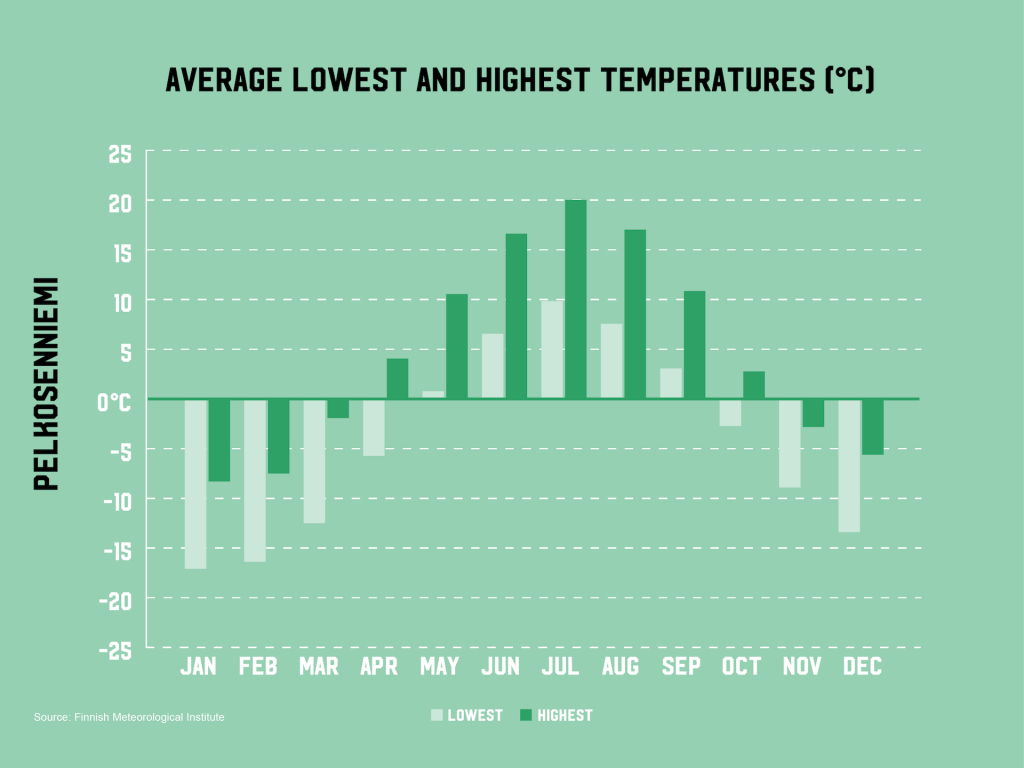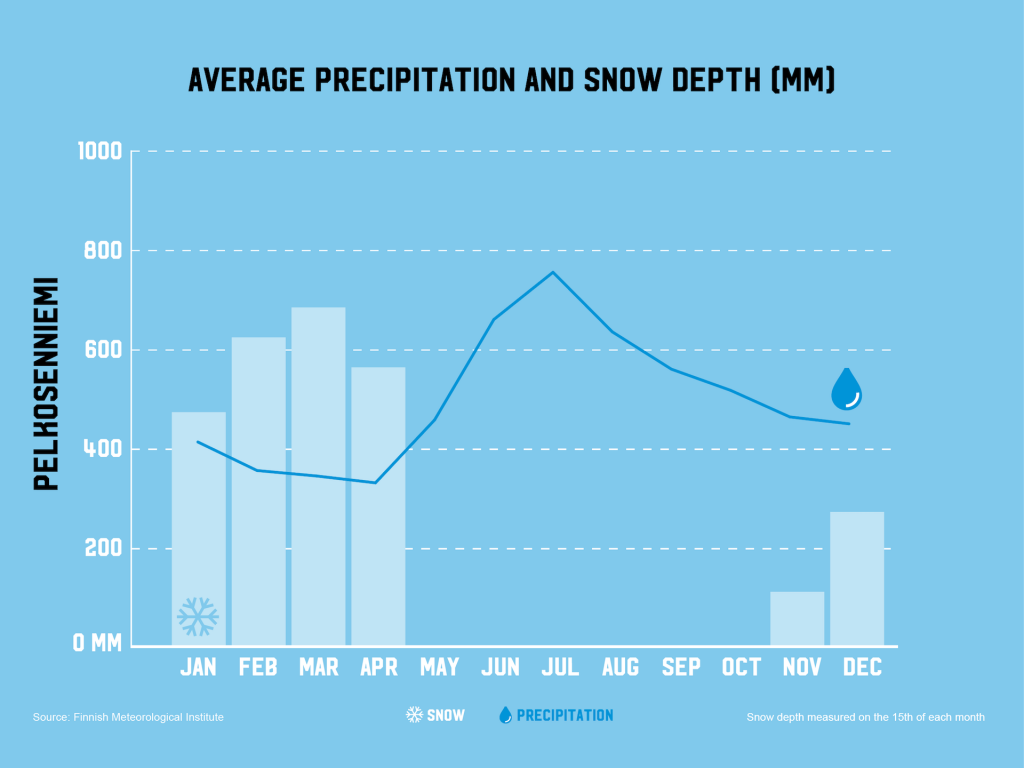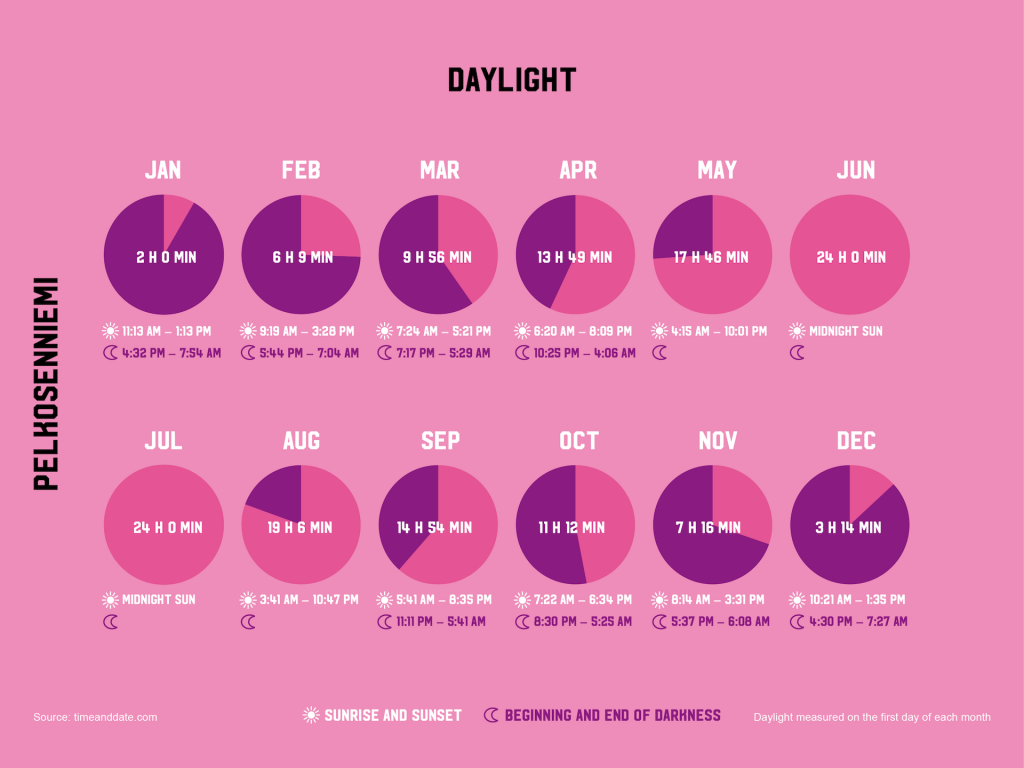 Crew & Film Gear
Production services are a growing industry in Lapland, and everyday, there are more options when it comes to gear and crew, no matter whether you're downtown or in a remote village. We're here to help connect you with the right production services company.
Permits
Permits for filming in the streets and other public areas of the Suvanto village are granted by the municipality of Pelkosenniemi. If your production disrupts traffic, you need a permit to ensure the rights, privacy and safety of everyone involved are protected.
However, if your production is small-scale and does not disrupt the surroundings, you probably do not need a film permit. With Everyone's Right, you may film in public, as long as your production doesn't upset business or traffic. This applies to streets, roads, buildings and structures, but you'll need explicit permission to film inside private property or businesses. If you're not sure about your permission to film, just ask.
The Finnish Lapland Film Commission does not grant film permits, but we're here to help you if you need one, so feel free to contact us.