Arctic fells rise up in every direction around the Pelkosenniemi valleys. The old buildings and sparse population of these northern villages offer a slice of rural life on the edge of vast wildernesses. Nearby ski resorts and urban centers ensure that your production is never far from convenience or comfort.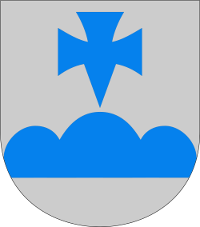 Population: 1000
Land area: 1835 km2
Water area: 45 km2
Pelkosenniemi at a glance
Rural villages
Pyhä-Luosto National Park
Pyhä Ski Resort
Rocky hills
Features of Pelkosenniemi
The municipality of Pelkosenniemi lies at the crux of the Kemijoki, Kitinen and Luiro rivers. This bundle of small farming villages and towns nestled among the rivers and fells represents some of Lapland's oldest settlements.
The main village of Pelkosenniemi is sparse, with primarily wooden houses and buildings. There are a few grocery stores and other small town amenities. The wooden church, built in 1929, is among the few buildings to survive the wars unscathed.
Other villages in the municipality include picturesque Suvanto, famous for not being burned down during the German evacuation in World War II. Some of the buildings in the riverside village are log houses from the 19th century. At the southern end of the Pyhä-Luosto National Park is the Pyhä Ski Resort, a bustling village all year round.
Wilderness around Pelkosenniemi includes rivers, many small lakes, the great forests of Eastern Lapland, and the fells and deep ravines that span the nearby Pyhä-Luosto National Park and beyond. Despite being in southern Lapland, the fells have the rocky, stark characteristics of fells much farther north. Also scattered throughout the area are photogenic locations the Forest Sámi people once held and still do hold as holy. For example, Noitatunturi (Witch Fell), the park's highest fell (540 m), is craggy with sparse rugged vegetation and an expansive view.
Logistics in Pelkosenniemi
The municipality sits between the town of Sodankylä (45 min by car) and the city of Kemijärvi (35 min). European highway E63 runs through, offering easy access by car to all villages. Buses travel regularly through Pelkosenniemi, connecting it with larger towns and cities across Lapland and Finland. The nearest airport is Rovaniemi (1 h 35 min by car).
Cottages and other limited accommodation can be found throughout Pelkosenniemi. Productions can also find convenient and plentiful accommodation at the nearby ski resorts in Pyhä (20 min) and Luosto (35 min), ranging from hotel rooms to isolated cabins to bustling holiday villages. More urban accommodation can be found in Sodankylä and Kemijärvi.
Visit the Pyhä travel website for more information.