Pelkosenniemi
The little village of Suvanto in the municipality of Pelkosenniemi is one of the few villages that survived World War II in Lapland. The Lapland War in 1944 resulted in the destruction for close to all buildings in the region, and these days buildings from pre-1944 are few and far between.
Home to some 30 people, Suvanto features over 100 buildings, including drying barns, cowsheds, saunas and habited houses. The buildings are mostly from the 19th century and the early 1900s, with the oldest ones dating back to the 1700s. The buildings have been restored in the 1980s with the help of the Ministry of the Environment and the Finnish Heritage Agency.
The nearby village of Kairala (20 min by car) is also a good location to consider, and it's easy to combine with filming in Suvanto. Kairala also offers impressive buildings from the 19th century, including premises that can be rented for interior shots.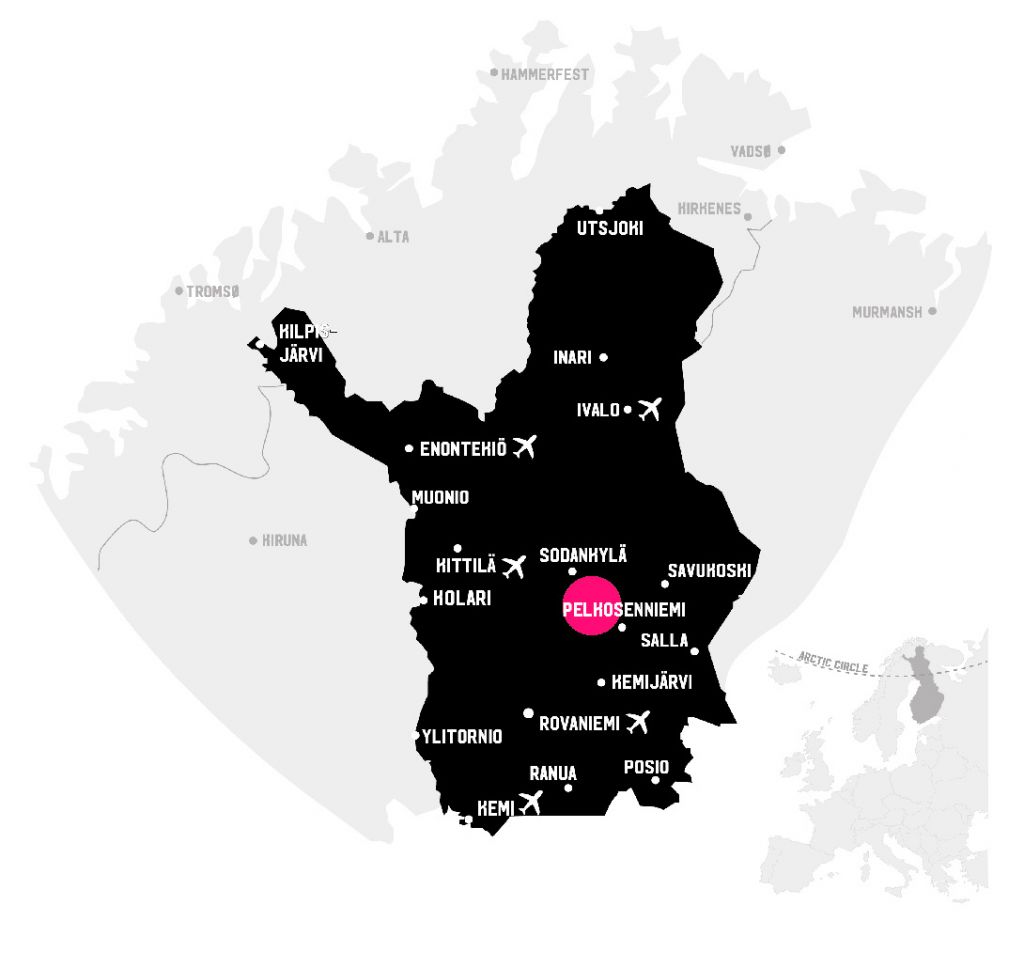 Accommodation
The Suvanto village is located a 30-minute drive away from Pyhä, which is a popular travel destination. Pyhä offers comfortable accommodation options to choose from; the selection includes a hotel, resorts and cottages. The total accommodation capacity of Pyhä is approximately 5300 beds.
Restaurants & Catering
There is a selection of eateries in Pyhä, from cafés and bars to à la carte restaurants. Some local restaurants also offer catering services.
Other Services
Some additional local services that may be useful when filming in the Suvanto village include:
Guide services
Transportation services
But this is just to name a few. For a comprehensive list of everything Pelkosenniemi and Pyhä have to offer, visit the Pyhä travel site.
Lapland is the most connected wilderness in the Arctic. Thanks to its five airports, vast and well-maintained road network and efficient public transportation, getting around is effortless throughout the year.
By Plane
The nearest airport is the Rovaniemi International Airport (1 h 45 min by car), which offers daily connections to Helsinki and other European cities around the year, as well as connections to some Asian cities during the winter season. The second-nearest airport is in Kittilä (2 h).
By Train
The nearest railway station is in Kemijärvi (50 min), which is the final stop for the daily night train from Helsinki. For timetables and tickets for buses, visit VR.
By Bus
You can travel to Pelkosenniemi by bus, but there is no bus line all the way to the Suvanto village. For timetables and tickets for buses, visit Matkahuolto.
By Car
As all of Lapland, Suvanto is easy to reach by car. There are multiple options for car rentals across the region.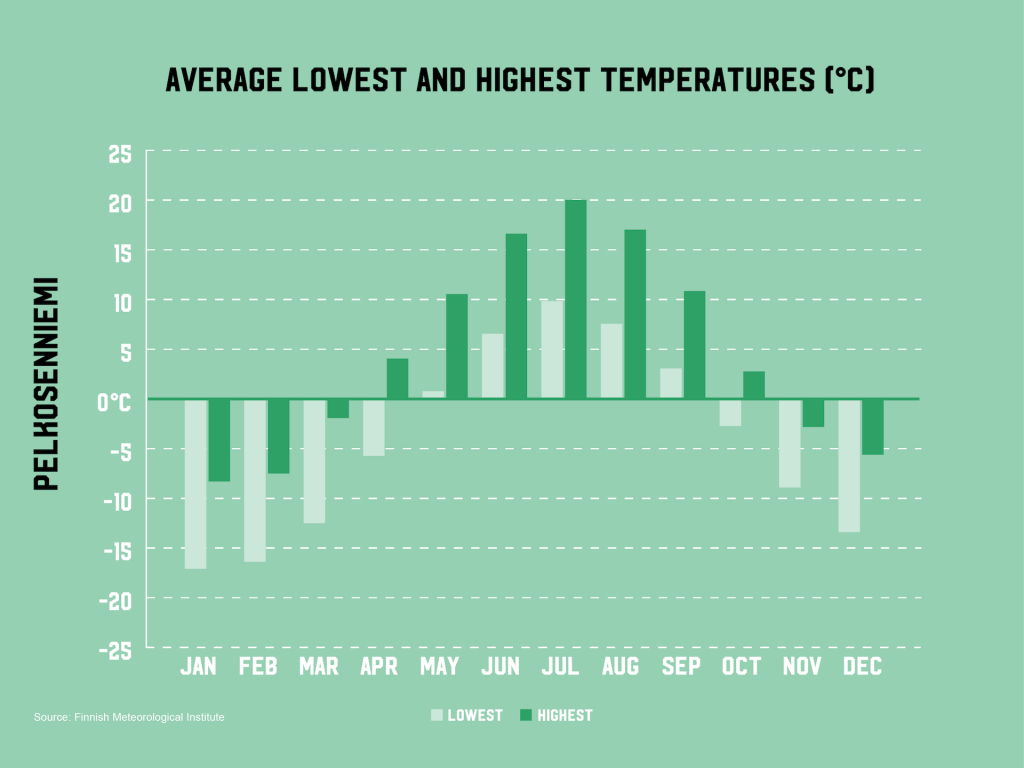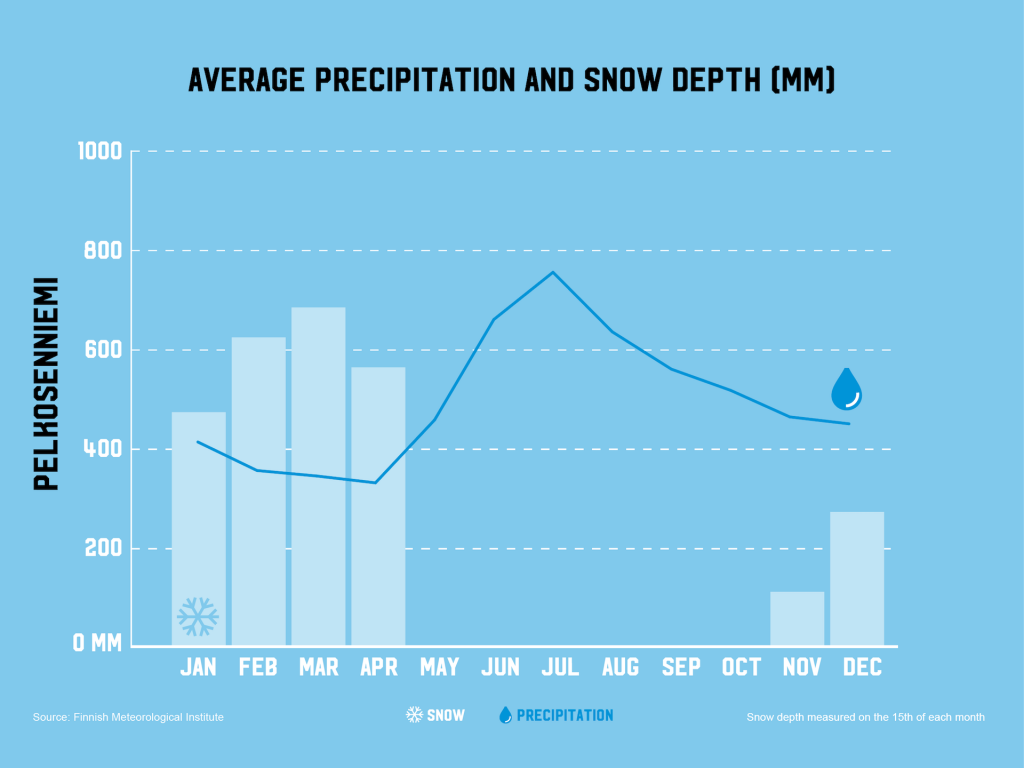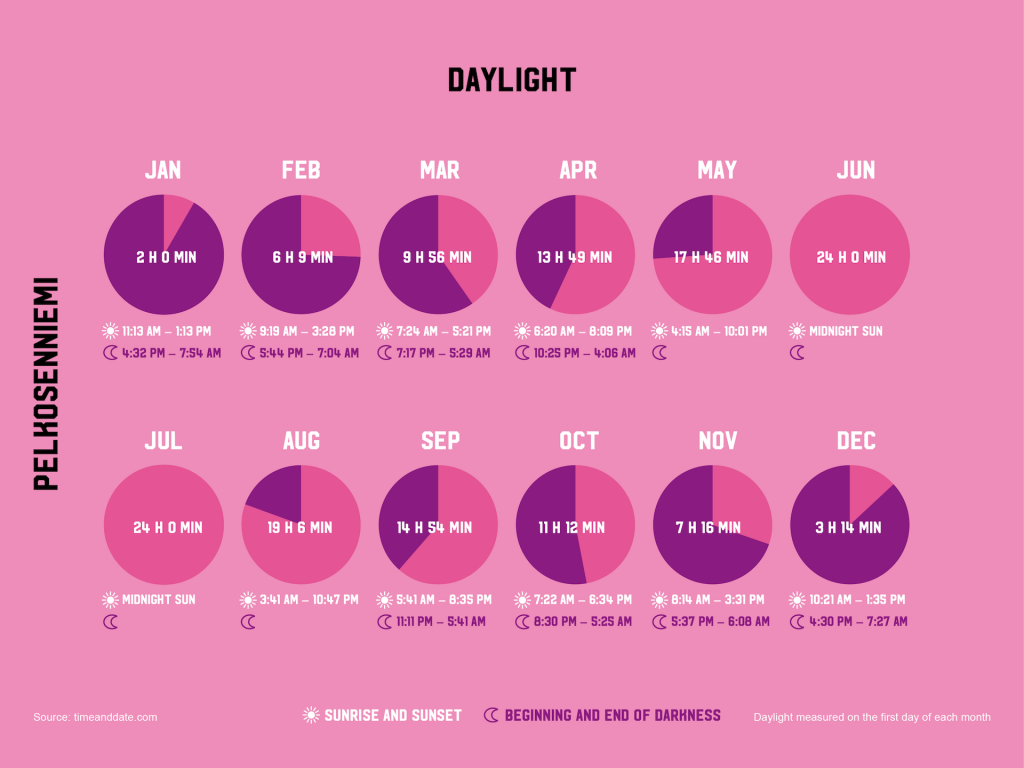 Crew & Filming Equipment
There are a number of production service companies that operate across Lapland. We're happy to tell you more, so please get in touch.
Permits
Permits for filming in the streets and other public areas of the Suvanto village are granted by the municipality of Pelkosenniemi. If your production disrupts traffic, you need a permit to ensure the rights, privacy and safety of everyone involved are protected.
However, if your production does not cause any disruption to the surroundings, there is a chance you might not need to worry about permits at all. You have the right to film in public, as long as you don't significantly disrupt business or traffic. You can freely film the streets, roads, and buildings, but you will need permission if you want to shoot on private yards, inside private residences and the like. But if you're unsure of your rights and responsibilities, it's always best to ask.
Film Lapland does not issue permits, but we're more than happy to help you determine whether you need one and with the permit process, so please don't hesitate to contact us.