Living in Lapland is definitely something Above Ordinary. Even though we understand how tempting the idea of moving here is, we also understand you do need some facts to help you to make the decision. So here is our Living in Lapland FAQ!
Population, nature and basic geography of Lapland
There are around 180 000 people living in Finnish Lapland, an equal number of reindeer and one Santa Claus. And no, we do not have polar bears. Some brown bears, yes, but they mostly focus on eating berries and avoiding humans, plus they sleep the whole winter.
Lapland is divided to 21 municipalities, varying from Rovaniemi (62 000 people) to Savukoski and Pelkosenniemi (approximately 1 000 inhabitants) spread across large areas.
In total, we have four cities here. Or at least places we call cities in Finnish. Besides Rovaniemi there are Tornio, Kemi and Kemijärvi. Outside those four, Kittilä, Sodankylä and Inari are also quite busy places!
We have huge national parks and wilderness areas, but people are scattered across Lapland. This means civilization stretches from southeast Sea Lapland to all the way north to Utsjoki and Kilpisjärvi. For sure, you can find your cozy and isolated hut, but moving to Lapland does not mean that you have to give up enjoying the benefits of city-life.
The overall population density is 1,98 persons per square kilometer, which is one of the lowest in Europe. Just do not expect to complete wilderness while living in Lapland.
Our nature is as versatile as it gets in Finland. Vast open spaces with fells in the horizon? Check. Flowing rivers and rapids going through the wilderness and villages? Yep. Forests and swamps? Check. Beautiful nature areas accessible with 15-minute walk from your home? Plenty. Probably photo galleries do more justice to our nature than simple FAQ. Bottom line is that Lapland's nature, even outside our eight national parks and twelve wilderness areas, is super beautiful, very accessible and even more versatile than you would think in the first place.
Photo by:
Kota Collective
How is the weather in Lapland?

If our nature is versatile, so is the weather. In fact, the weather and changes of seasons are so versatile and drastic that the traditional four seasons are not enough for us. Instead, we have eight of them: Christmas (deep winter), Frosty Winter (late winter), Crusty Snow (spring), Departure of Ice (early summer), Midnight Sun (summer), Harvest Season (late summer), Colorful Autumn (autumn) and First Snow (early winter). And yes, winter and its variants last almost half of the year.
Temperatures vary from +25 to -30 Celsius and everything in between even though those really extreme days are few and far between. Freezing blizzards? Yep, we got them. The most beautiful calm nights with the Midnight Sun? Yep, got them as well. Snowy mornings on mid-May or spring days with sun and snow crusts so bright even sunglasses can't seem to protect you? Sounds familiar. The bottom line is that weather changes, sometimes very quickly, and in Lapland we adapt to it.
Photo by:
Lapland Material Bank | Anna Muotka
Polar Night? Midnight Sun?
Most of Lapland is located above the Arctic Circle. Which means that we have Polar Night when sun does not rise above the horizon and Midnight Sun entertain us during summer.
In the northmost Lapland, Polar Night and Midnight Sun last both for two months. So, during the winter there is not much daylight but during summer you'll get it for two months straight.
Outside the northmost Lapland the periods of Polar Night and Midnight Sun are shorter (or even non-existent in the southern parts), but even if have some sun for the whole winter and sun goes below horizon only for few hours during summer, it does not change the fact that during winter days are short and there is no shortage of daylight during summer.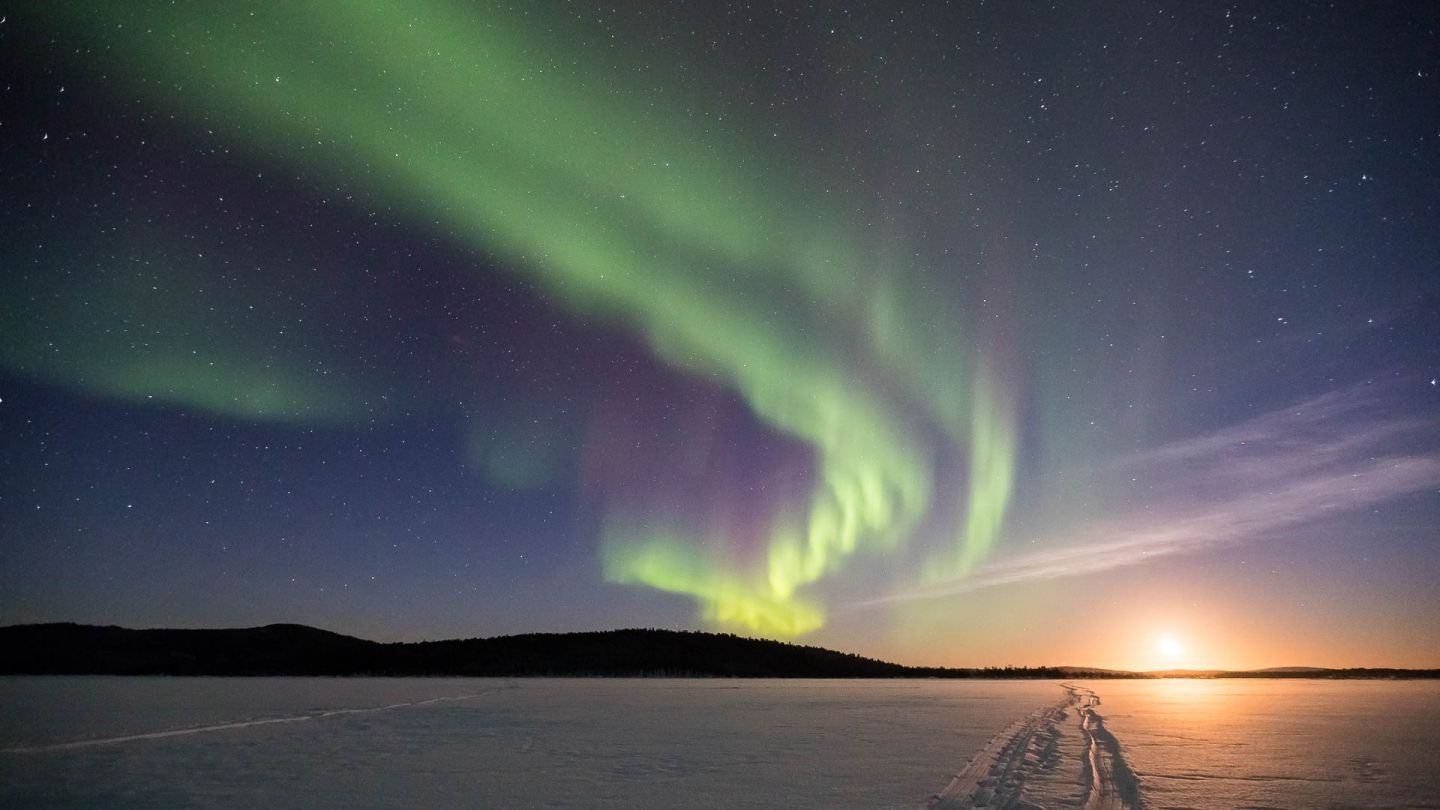 Photo by:
Lapland Material Bank | Rayann Elzein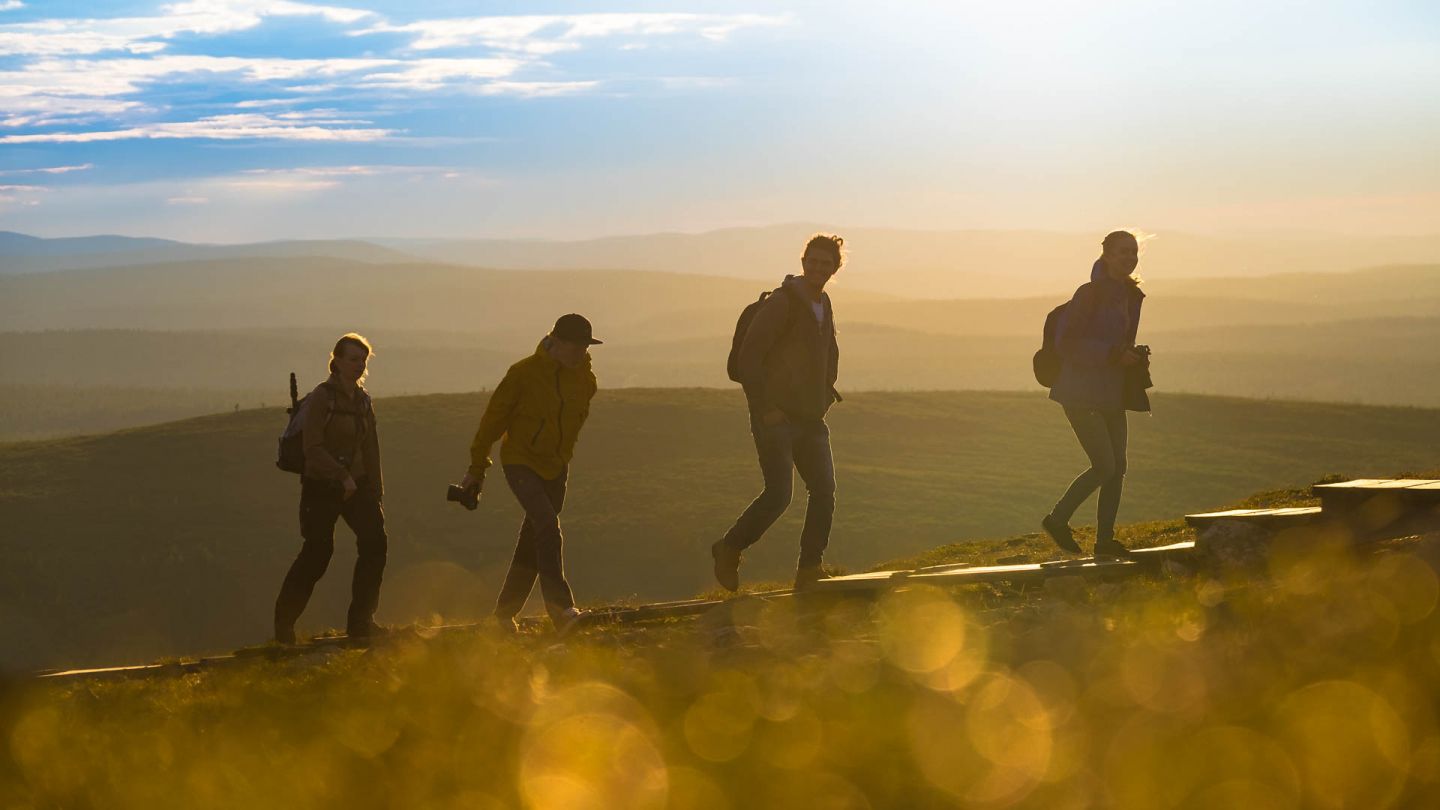 Photo by:
Lapland Material Bank | Juha Kauppinen
What to do on my free time in Lapland
You name it! Outdoor activities such as snowboarding, freeskiing, snowshoeing and cross country skiing are popular here during winters but the fun does not end there. Varying from roller derby to indoor climbing and from ball sports to going to art galleries and local concerts, the options are almost unlimited.
These are not just some benefits of the cities. People are used to organize hobbies for themselves and even  remote ski resorts have tons of concerts going on during the winter season which means there are tons of options, and a lot more than you would have thought in the first place, available for everyone.
Distances in Lapland?
Lapland is huge. In fact, Lapland covers almost one third of Finland with its 99 000 square kilometers, which is quite an abstract way to measure size of Lapland. Let's put it other way: The distance between the southmost place in Lapland, Simo, and Nuorgam, all the way up north, is 636 kilometers. But let's face it, you rarely have a reason to drive from Nuorgam to Simo (or vice versa).
Even Finns are sometimes shocked by Lapland's distances when they are looking at road maps. There is no need for that, since the distances here just feel different comparing to the South when you live in Lapland. Traffic jams without a pack of reindeers being involved are unheard of, and the main roads are in good condition, so people do a lot of commuting in Lapland.
In big cities, you'll spend two hours every day on a full bus or metro, and the only view you get during your ride is concrete. We spend our commuting and traveling time watching calming forests, flowing rivers and in some locations, fells on the horizon. And we don't even need to smell the person next to us.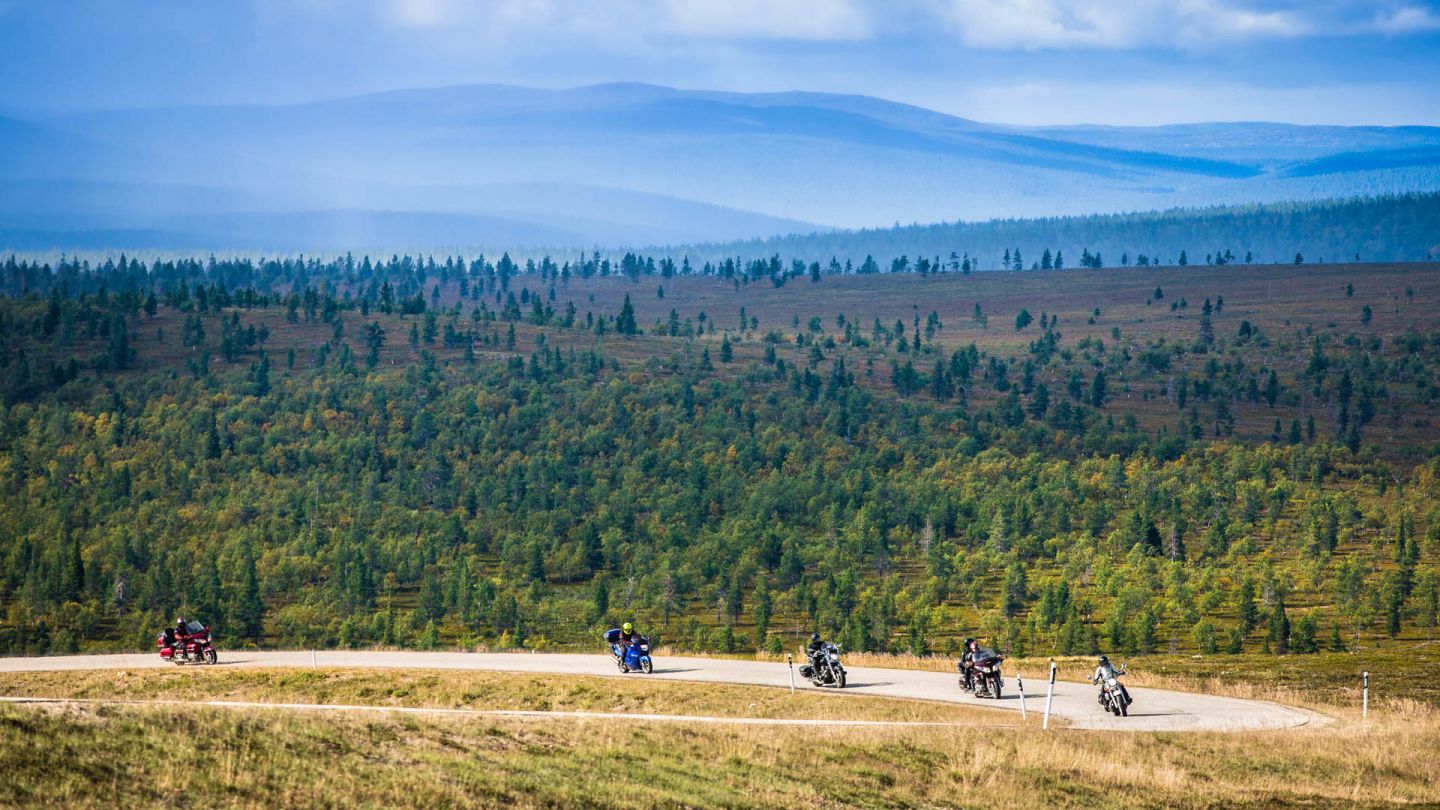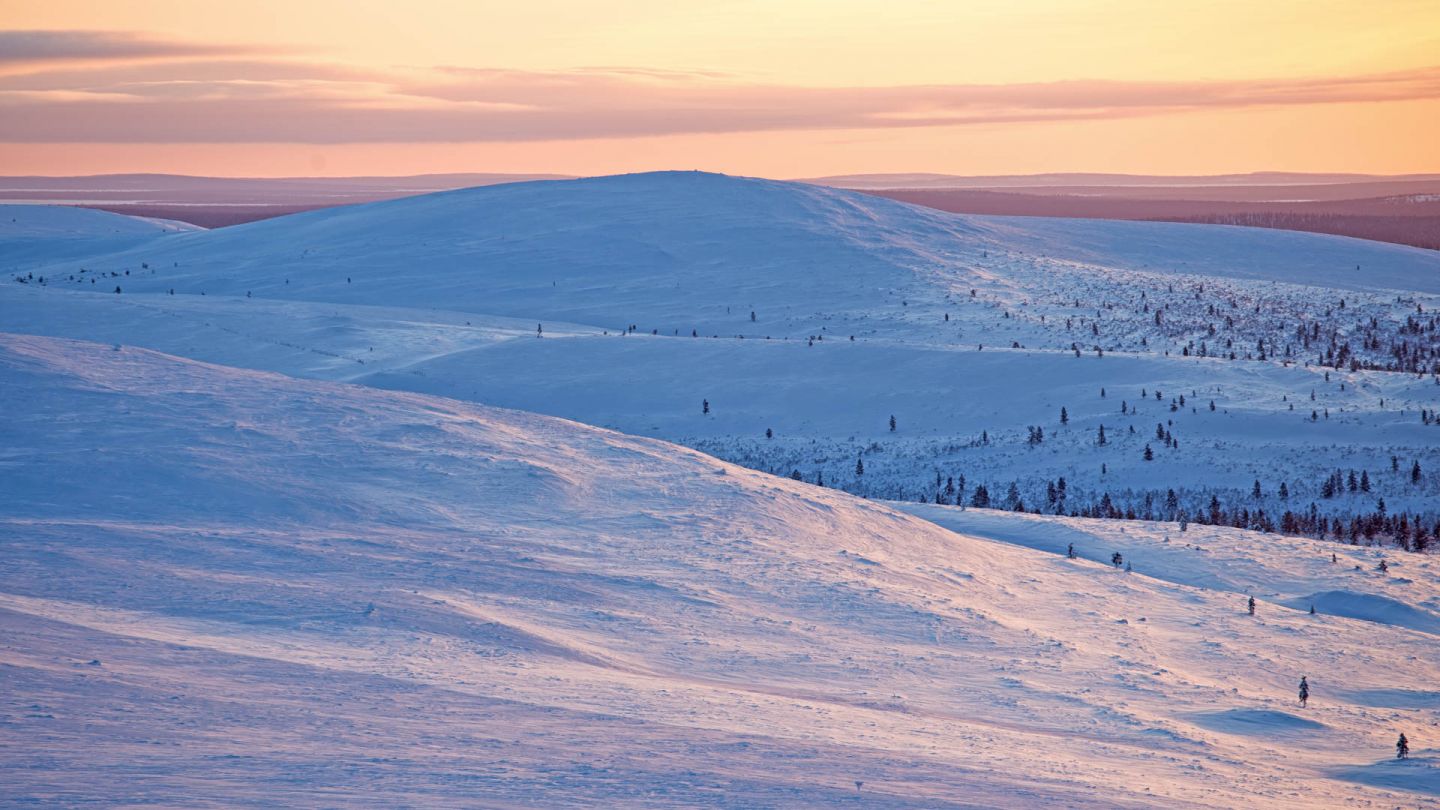 Do I need residence permit or visa to live in Lapland?
If you are citizen of a European Union member state, the Nordic states, Switzerland or Liechtenstein, we have good news for you! You do not need residence permit to live in Finland. Although if you stay here for more than three months, you must register your stay. You have the same rights to work, study or do business as Finns.
For people outside the countries listed above, things are slightly more complicated. You either need a work place, Finnish spouse or place to study here. Even though finding significant other from Lapland sounds romantic, we suggest having other criteria for potential partners as well. But we do have to admit, we are lovely.
For more information, go to Finnish Immigration Service's website.
Living costs in Lapland?
Finland's living costs are above average for the European Union but below fellow Nordic Countries such as Norway, Denmark and Iceland.
Lapland's living costs do not differ from rest of the Finland in general but as we mentioned before, Lapland is almost one third of Finland and consists over 20 municipalities varying from 60 000 to 1 000 inhabitants. In other words, your living costs may be significantly different depending on if you want to live in downtown Rovaniemi, 20 kilometers away from Kolari's railway station in western Lapland, or next to some of our beautiful ski resorts.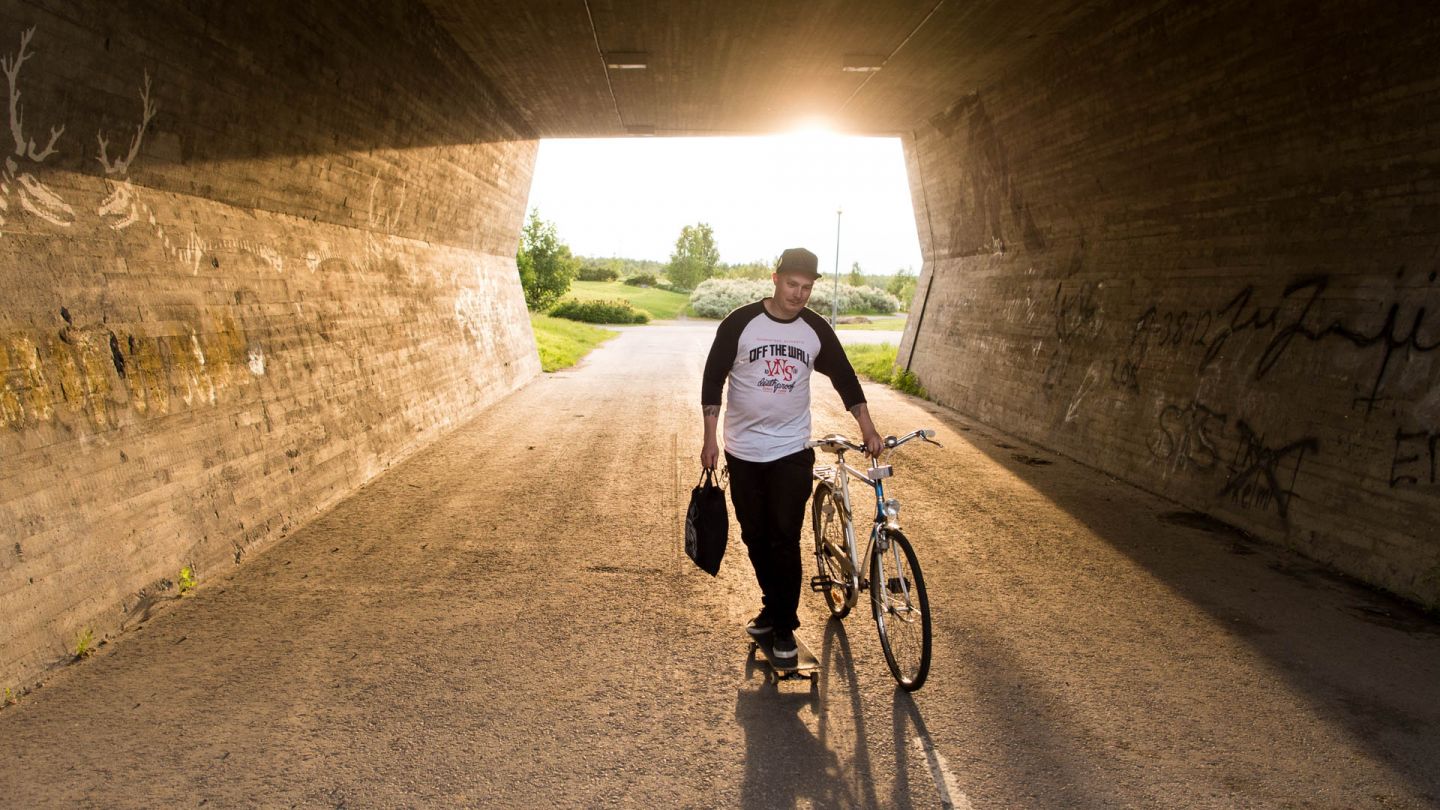 Photo by:
Lapland Material Bank | Simo Vilhunen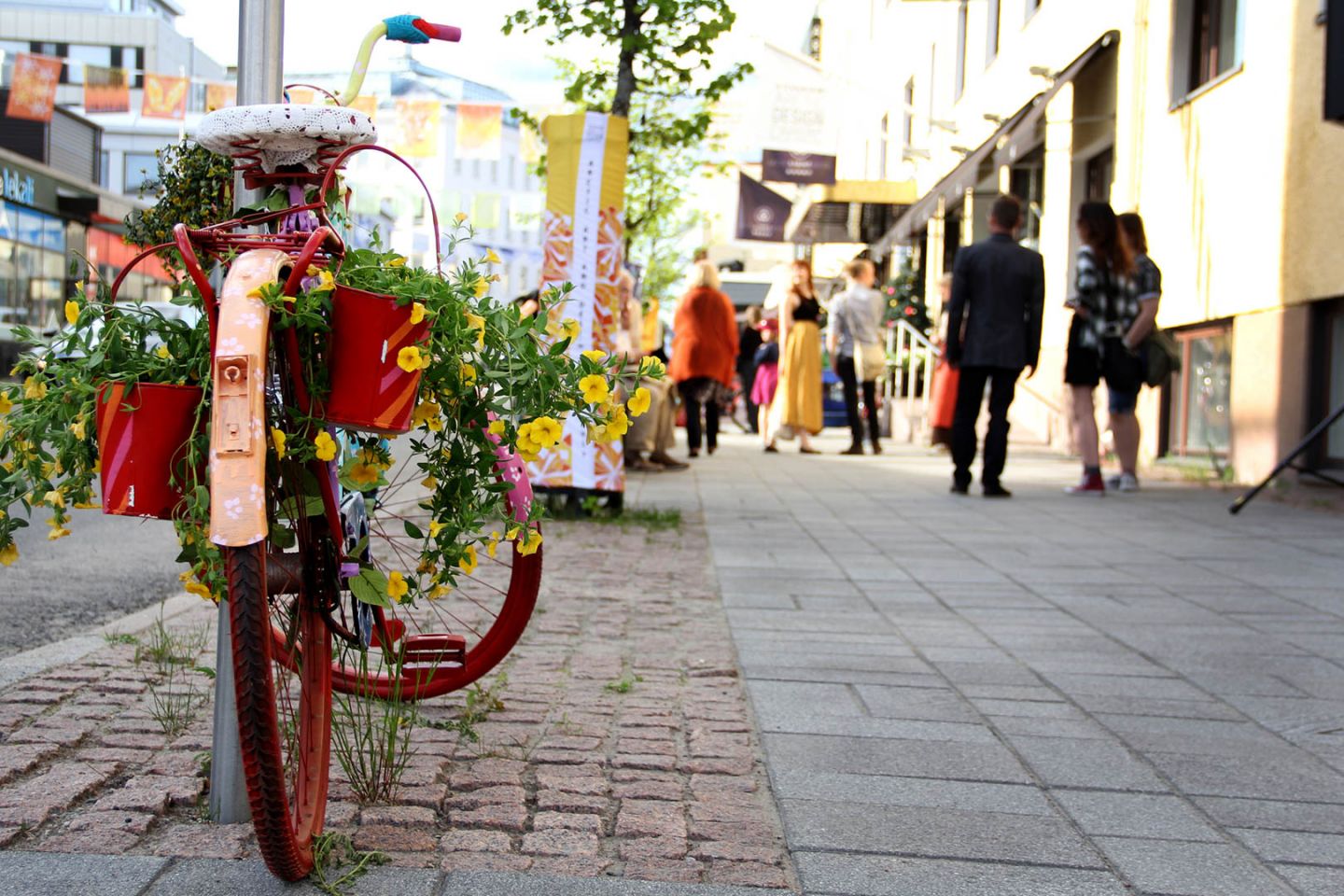 Photo by:
Inka Hyvönen | Lapland Material Bank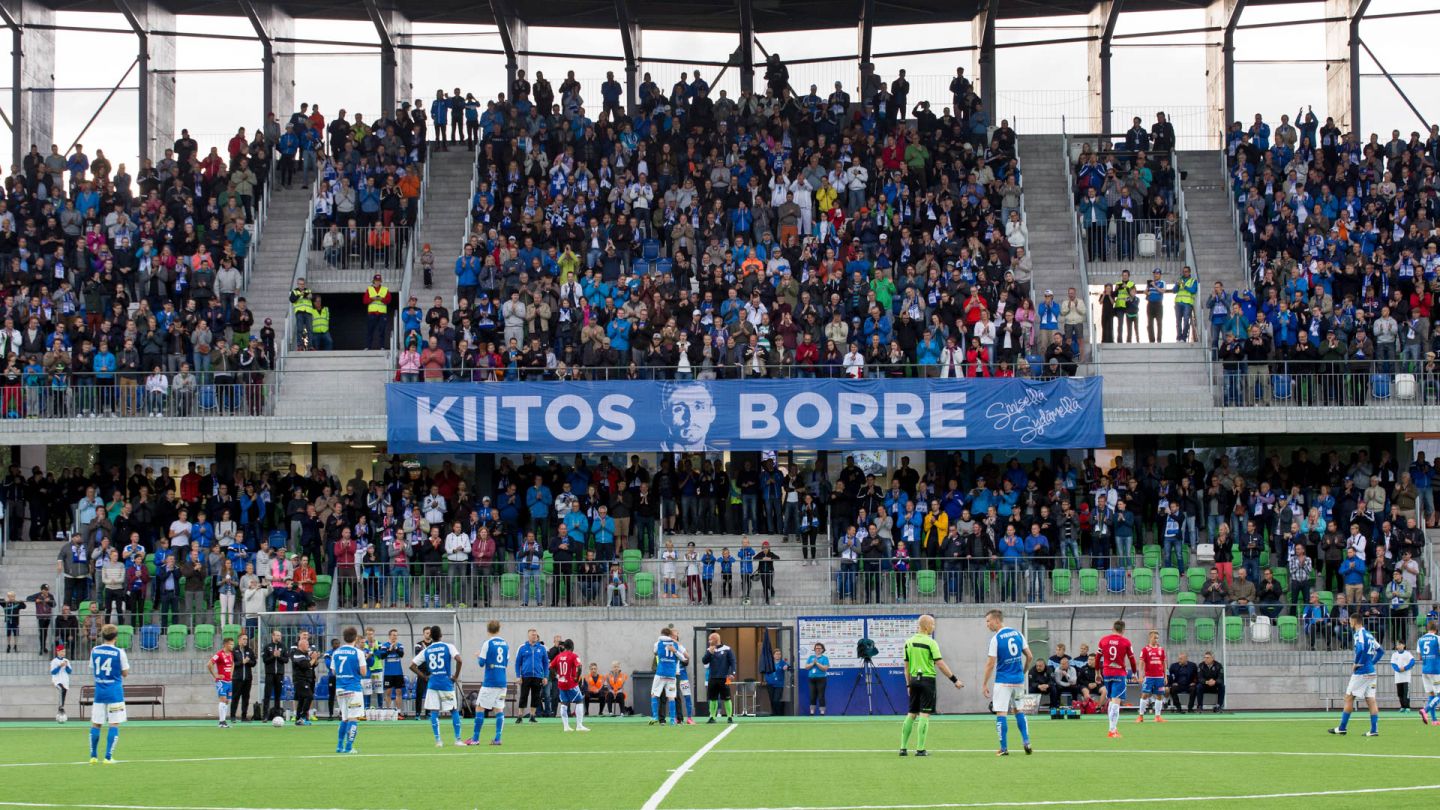 Photo by:
Lapland Material Bank | Terhi Tuovinen
How do I find an apartment from Lapland?
You can search available homes from internet portals such as Etuovi.com, Vuokraovi.com and Tori.fi. Lots of apartments are found from various Facebook-groups, such as "Vuokra-asunnot Rovaniemi". This is also a good opportunity to practice your Finnish. This first lesson is free though: "Vuokra-asunnot" means rental apartments.
We are not saying that we are old fashioned here in Lapland, but some things just work here a little different. Ever placed an ad in a local newspaper's buy/sell-section, those tweet-long short texts under the category "looking for apartment"? Consider placing one in Lapland because it might work out surprisingly well!
How do I find a job?
Find our tips for seasonal workers from our Seasonal Work in Lapland FAQ. Significant amount of jobs, especially seasonal jobs, are tourism related but Lapland is not a theme park, and we also need people to work in our mines and factories, IT specialists and engineers for various fields, doctors and nurses to take care of us, and builders and civil engineers to give us roofs above our heads.
Our communication technology infrastructure is top-notch, so have you considered doing part of your job remotely from Lapland? Well, lots of Finns originally from the southern part of the country do it already, so why can't you?
Tons of jobs are listed on the public employment agency's website. Various private employment agencies and staffing services also have tons of jobs listed on their websites when the recruitment season starts. Go On and Lapland Staff are two examples of recruiters in Lapland.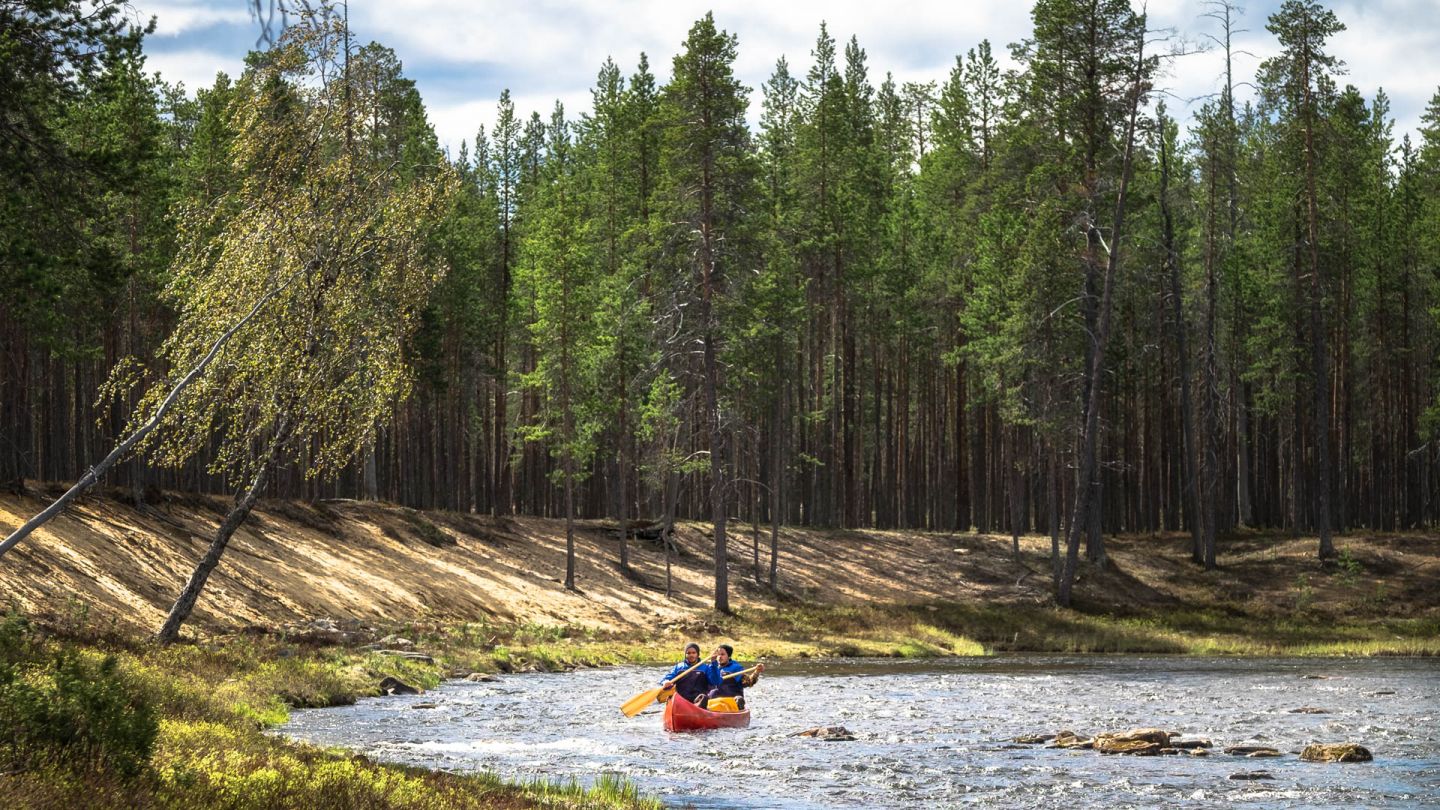 Photo by:
Lapland Material Bank | Juha Kauppinen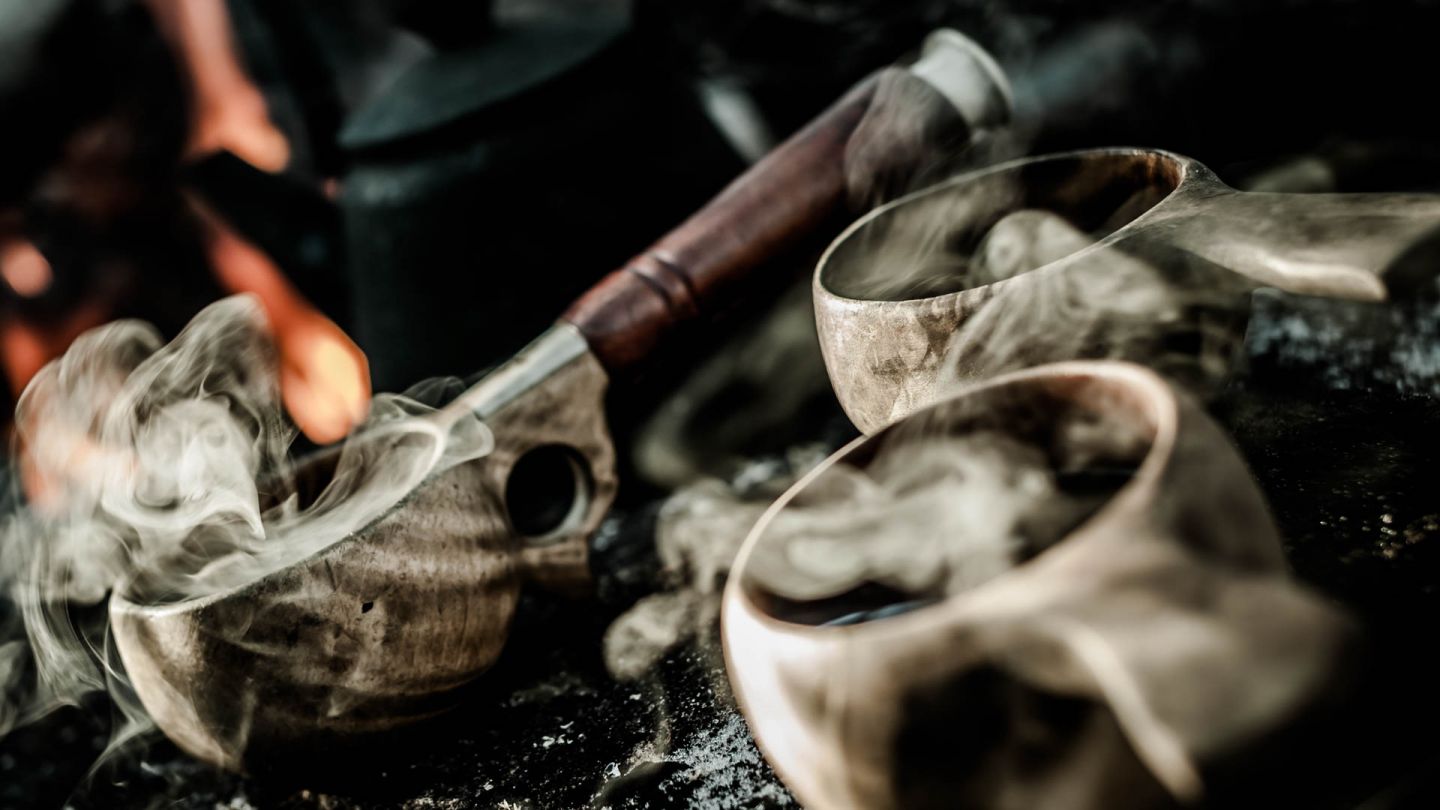 Photo by:
Lapland Material Bank | Jan-Eerik Paadar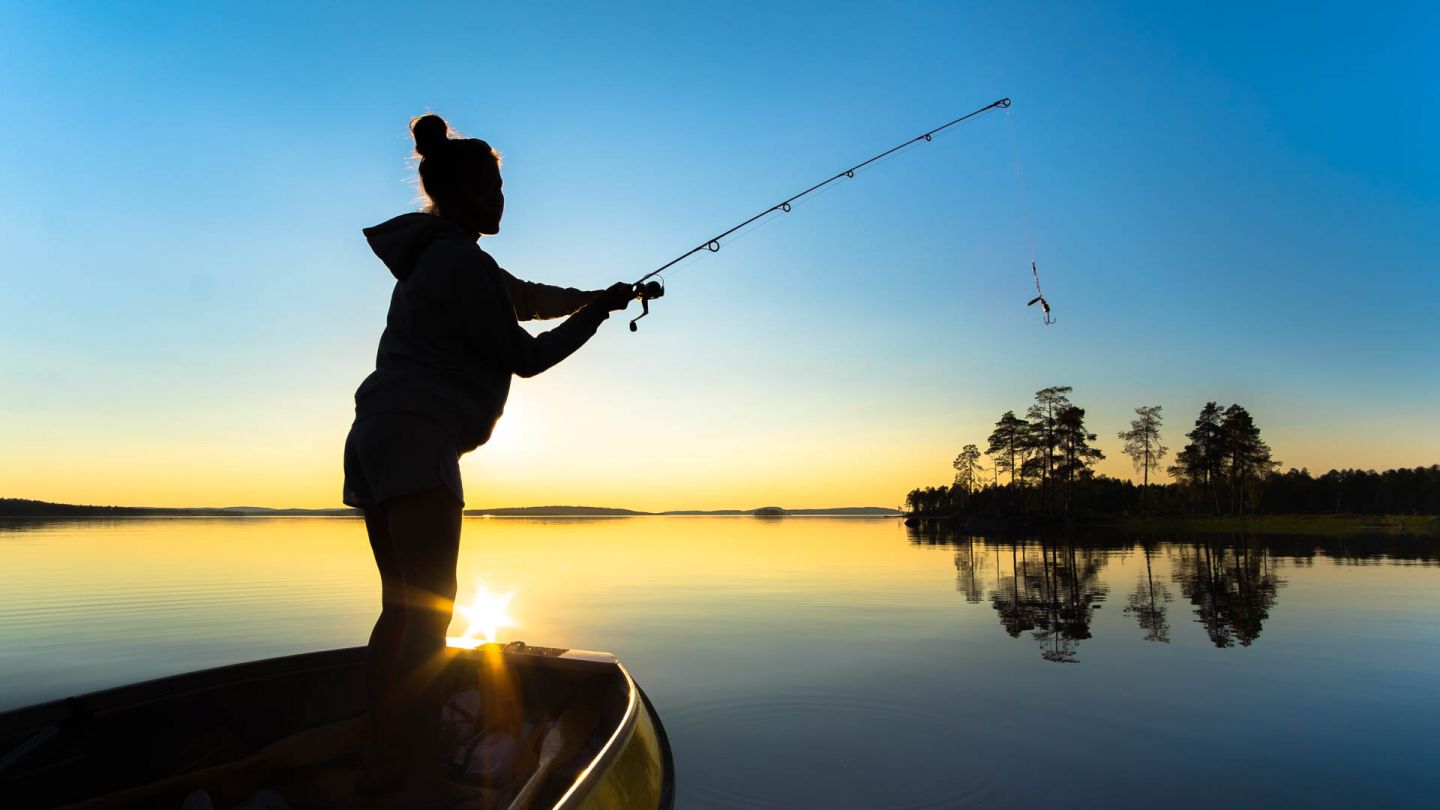 Are there possibilities to study in Lapland?
The University of Lapland and Lapland University of Applied Sciences provide higher education in Rovaniemi, Kemi and Tornio. There are also vocational schools scattered across Lapland varying from mining to nursing and from sports to tourism.
The Finnish language?
Finnish language is not similar to Swedish or other Nordic languages, and we admit that Finnish is not the easiest language to learn. Is it impossible? Nope. Curse words are especially catchy and easy to remember!
But most people speak decent English here, so you will get your message through without Google Translate. Still, learning the language is the key to understanding Lapland, its nature and local cultures. Did you know that we have more than 50 words for snow and ice?
Sámi people and Sápmi?
Parts of Lapland are the home of Sámi people, the only indigenous people within the European Union, whose land, Sápmi, spreads across Norway, Sweden, Russia and Finland. Since 1996, Sámi have had constitutional self-government in their homeland in spheres of culture and language.
Out of nine living Sámi languages, three are spoken in Finland. We should speak about Sámi cultures in plural. In total, around 10 000 Sámi resides in Finland.
Some of the Sámi people get their livelihood from traditional vocations such as reindeer herding, fishing and handicrafts as others live the normal city lives in Rovaniemi or down south. Don't act surprised when they are not wearing their traditional outfits all the time; nowadays traditional outfits are only worn on special occasions, and even small details in their traditional jackets, Gákti, are meaningful.
Read more about Sámi from article on Sámi Parliament website or our quick guide about Sámi for tourists.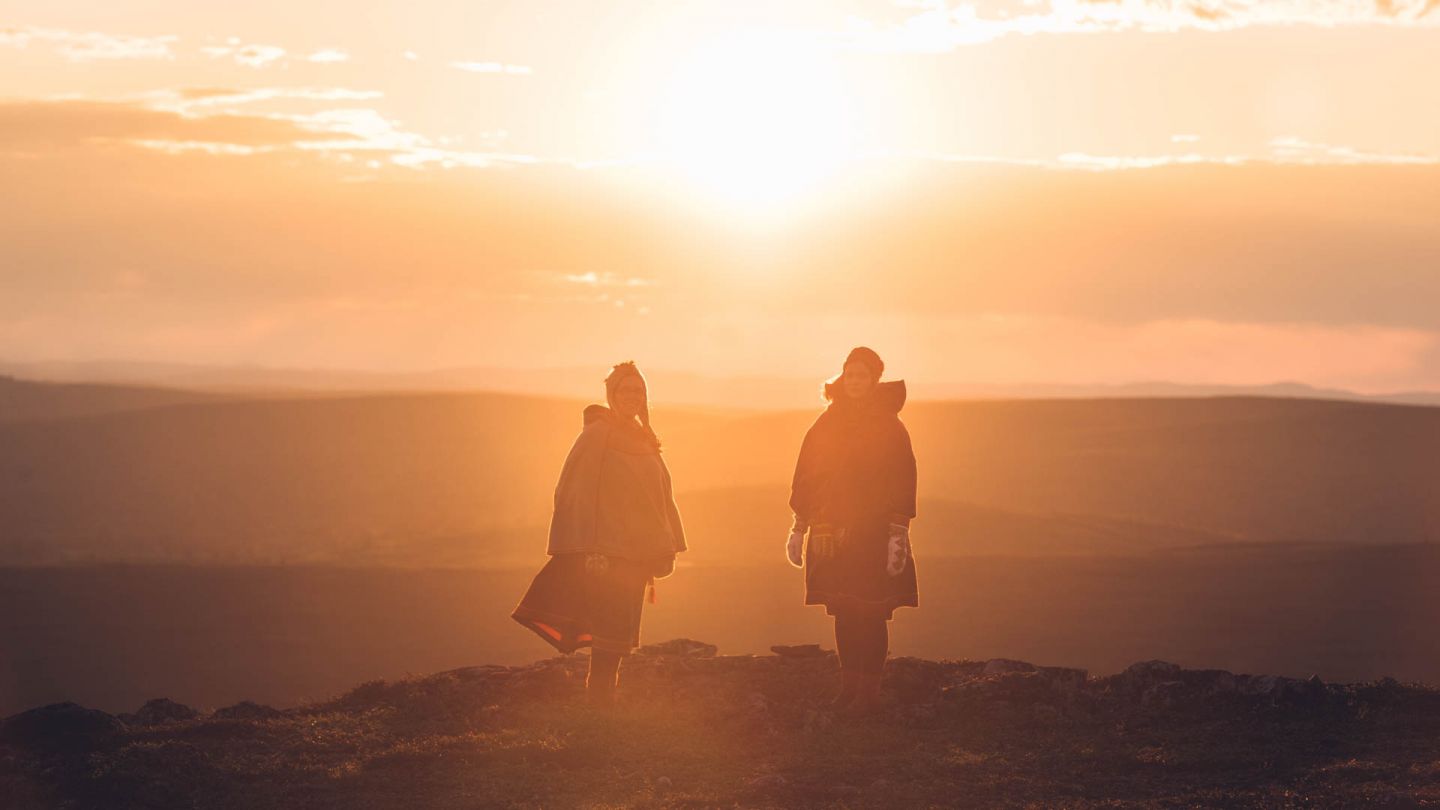 Photo by:
Lapland Material Bank | Eeva Mäkinen