The Covid-19 crisis hit traffic flows hard globally which could also be seen in Lapland. Lapland had 618,000 air passengers in 2020. The number decreased by 55%  from the year before. Before the pandemic, air passenger traffic was growing annually. The pandemic hit the border traffic volume equally.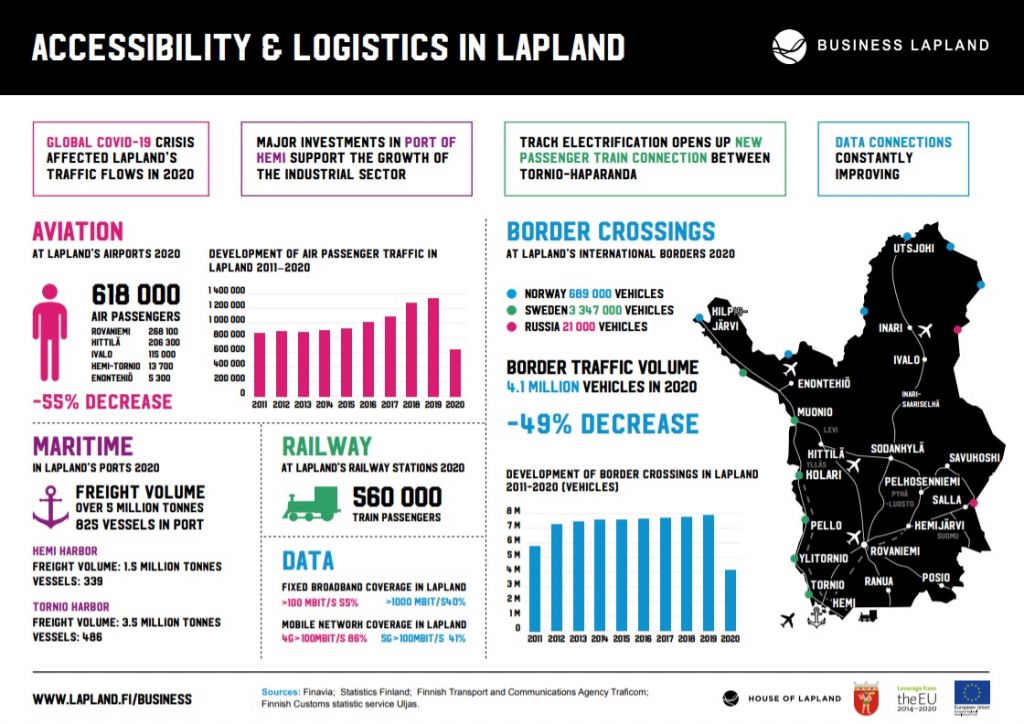 The border traffic volume was 4.1 million vehicles in 2020 and it had a 49% decrease compared to the previous year. There were 3,347,000 vehicles crossing the Swedish border, 689,000 vehicles crossing the Norwegian border and 21,000 crossings at the Russian border.
Lapland's railway stations had 560,000 passengers in 2020. Lapland's ports, in Kemi and Tornio, had a freight volume of over 5 million tonnes and a total of  825 vessels in 2020.
Overall data coverage is as great and constantly improving in Lapland as in Finland generally. Mobile network coverage of 4G 100Mbit is over 80% in Lapland.